National Treasures
AS the Grand National comes round again, bigger than ever and once again dogged by controversy, we look back on some historic highlights of this unique sporting event.
1928: Tipperary Tim
Before the race, jockey William Dutton heard a friend shout: "Billy boy, you'll only win if all the others fall down!"  Amazingly, 41 of the 42 horses did indeed fall. Just seven survived an early pile-up and by the penultimate fence they were down to three. Great Span's saddle slipped, leaving Billy Barton in the clear until he fell, leaving the field for the 100-1 outsider. Billy Barton recovered to finish second in a two-horse race.
1955: Quare Times
Trainer Vincent O'Brien dominated the National in the Fifties, and in 1955 he won his third consecutive title with Quare Times. Each title was won by a different horse.
1956: Devon Loch
The sight of Dick Francis in tears is one of the most memorable in National history. Things got better after that, and he went on to become an award-winning best-selling author. Devon Loch's bizarre stumble left E.S.B. to cross the finishing line first. The Queen Mother, who owned Devon Loch, responded to the commiserations of E.S.B.'s owner with the nonchalant riposte: 'Oh, that's racing!'
1967 Foinavon
Neither owner nor trainer bothered to come to Aintree to watch their 100-1 outsider take advantage of an historic pile-up.
1973: Red Rum
Red Rum remains the only horse to have won the Grand National three times. Of these the first, in 1973, was the most dramatic – indeed it was possibly the best finish ever…
1977: Barony Forte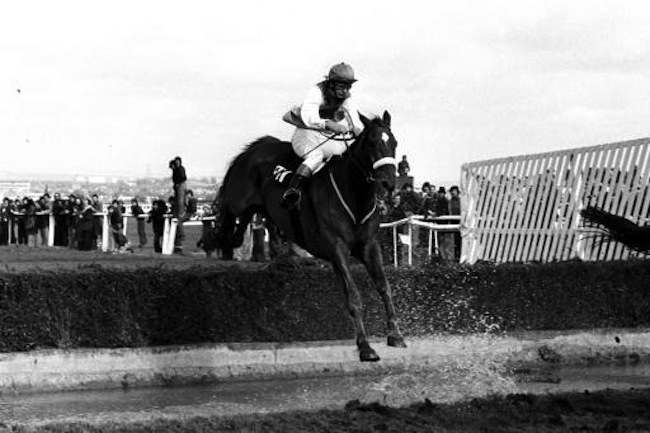 The 200-1 also-ran is famous not for his performance, which is best forgotten, but for the gender of his rider. Charlotte Brew was the first female jockey to ride in National, although it ended with a refusal at the 26th fence. "The race itself was a blur," she recalled later. 'Things went to plan and Barony was able to follow other horses at his own rather slow pace. Four fences from home we were still going but getting tired. When the horse that we were tracking pulled up, old Barony decided that was enough for him, too. I was bitterly disappointed not to finish and didn't even see that Red Rum had won until much later.'
1981: Aldaniti
Jockey Bob Champion had been diagnosed with testicular cancer two years previously and given months to live. His horse Aldaniti had experienced a difficult youth and had recently suffered serious leg problems. The story was turned into a hit film, Champions, with John Hurt playing Bob.
1983: Corbiere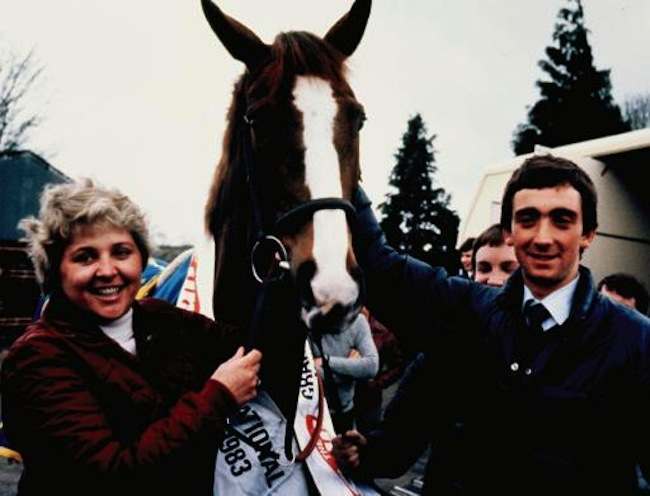 Corbiere's victory was historic because it was the frst time a female trainer had won the race: Jenny Pitman (pictured with the horse and jockey Ben de Haan). Jenny has since followed Dick Francis into the novel-writing game.
1993: –
"We looked fools in front of the world." remarked Bill Smith on the BBC, and it's hard to disagree. A series of cock-ups led to the abandonment of the race for the first time in its history. Esha Ness, trained by Jenny Pitman, was first over the line, but the result was null and void.
1997: The Monday National
After suspending the race following two coded bomb threats from the IRA, the course was then evacuated. Vehicles were locked inside, and local people took in the stranded race-goers. Two days later the race was finally run, with 20,000 free tickets given out to long-suffering punters.
The delay meant that the voice of racing, Peter O'Sullevan, had to wait two more days to perform his fiftieth Grand National commentary.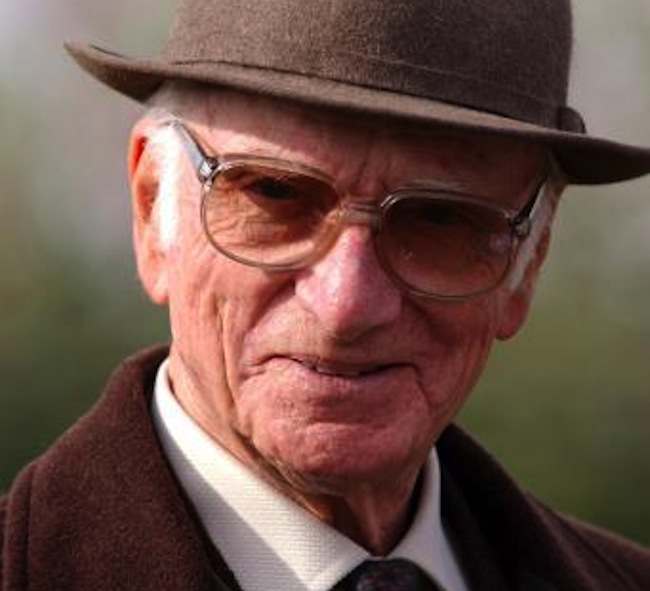 2009: Mon Mome
The longest-priced National winner for 42 years made a mockery of his 100-1 price and won by an impressive 12 lengths. Venetia Williams thereby became the first female trainer to win since 1995 when Jenny Pitman secured her second victory.
2013: ?
Could this be the year that a female jockey finally wins?
When Katie Walsh rode Seabass to third place last year, she became the most successful woman in the history of the race. This time she is second-favourite on the same horse…