FLASHBACK looks at football kit changes. When both teams are wearing the same kit,
Are you Crystal Palace in disguise?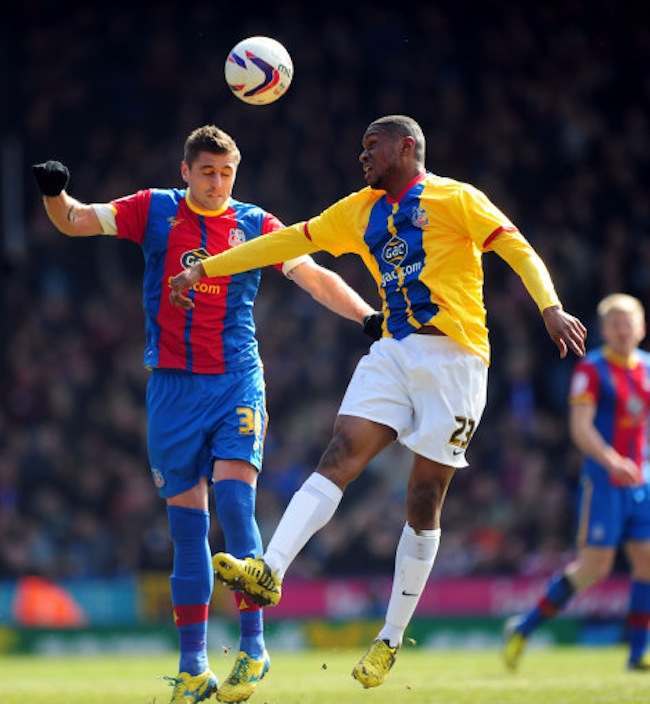 There's only one conceivable reason why any of the 21,281 spectators at Selhurst Park are likely to remember Saturday's match between Crystal Palace and Barnsley: both team played in Palace kits. The Eagles played in their usual red-and-blue and the Tykes donned Palace's yellow away shirt. Whether they took advantage of the 30 percent reduction in the club shop is not known. In the event both teams played like Palace and failed to score.
In the days of black-and-white television, kit clashes were quite a problem, as famously summed up by John Motson's comment: "For those of you watching in black and white, Spurs are in the all-yellow strip."
To make things even more confusing, the authorities came up with some odd rules, such as making both teams play in away kits as in the 1969 FA Cup…
To clash once is unfortunate, but twice smacks of carelessness. Yet Carlisle allegedly did just that, and had to wear Rochdale's away kit on two consecutive trips to Spotlands in the 1980s.
But such anomalies are a distant memory, are they not? Surely the game is too professional for such things to happen these days? Well, not really. Like unwelcome party guests, visiting teams have been turning up in the same outfit as the host for the best part of half a century. And the tradition shows no signs of dying out any time soon…
1952: Ards and Glentoran
For the 1952 Irish Cup final Ards arrived with red and blue hoops, and Glentoran with green and red hoops. The ref ordered a change and Ards wore Linfield's strip and Glentoran wore Cliftonville's.
1957: Scotland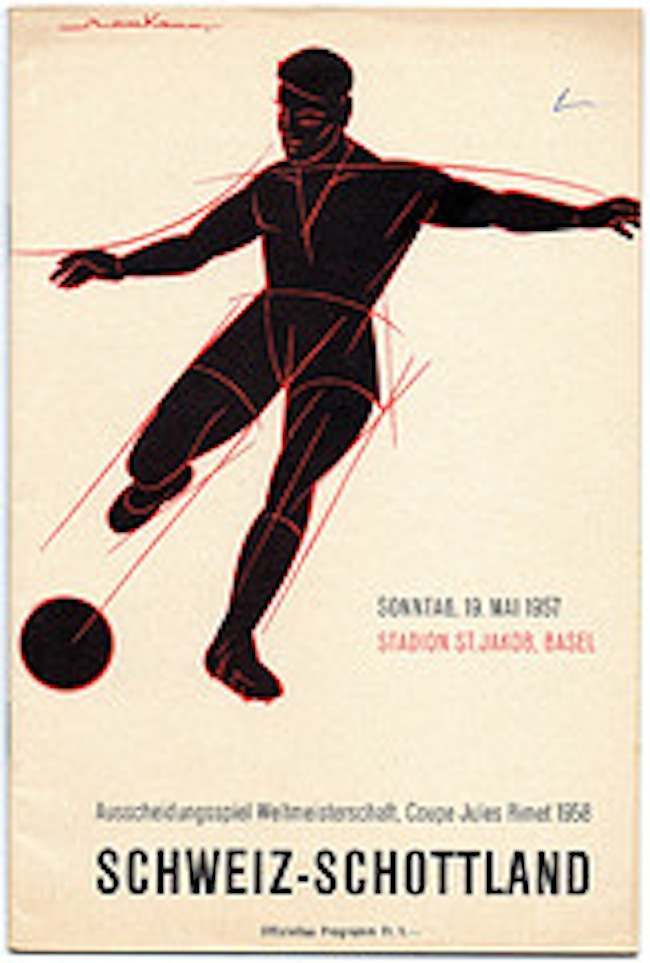 Scotland defeated Switzerland 2-1 in a World Cup qualifier in Basel, wearing the Swiss away kit of white shirts with red trim, to avoid confusion for the TV audience.
1978: France
France took to the field against Hungary in the 1978 World Cup wearing the green and white striped jerseys of the local Argentinian team Club Atlético Kimberley. The most plausible explanation is that both teams turned up with their plain white away shirts. Whatever the reason, the result was a hideous fashion faux pas for the normally suave French, whose green, white, red and blue combo has, mercifully, never undergone a retro revival.
1982 Sheffield United
The Blades wore Colchester's away kit because their own shirts carried a sponsor's logo, which was not permitted on TV.
1995: Bury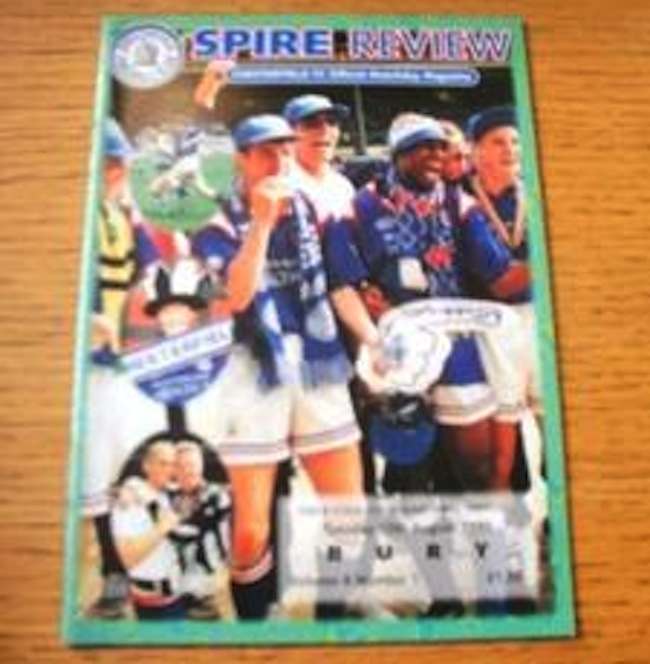 Bury wore Chesterfield's bright yellow away shirts combined with their own shorts and socks at Saltergate in the League Cup first round.
1997 Chelsea
The Pensioners pitched up at Highfield Road with only their blue home kit. The referee felt it clashed with Coventry's sky blue strip of the home side and kick-off was delayed for 15 minutes while the west London prima donnas reluctantly donned Cov's red-and-black away kit, with tape masking the badge and sponsor. Coventry won 3-1.
2000 Sheffield Wednesday
Wednesday wore Tranmere's away kit after it was decided that neither their home or away kits were suitable.
2005: Oxford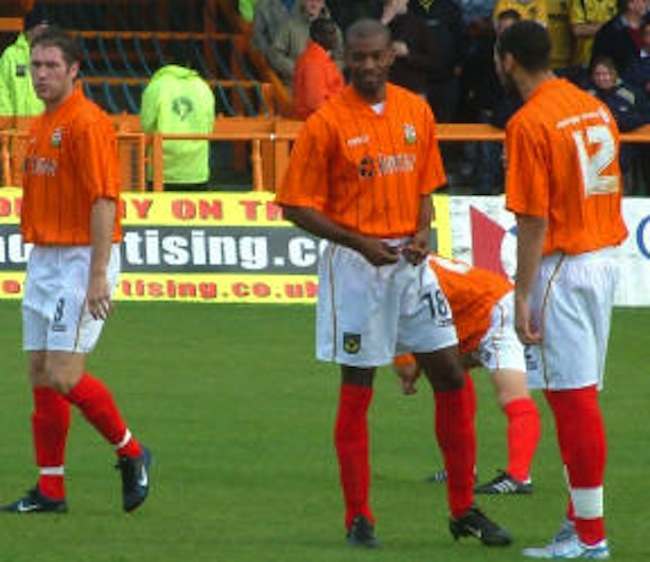 In 1998, Oxford had to borrow Watford's away kit after only taking their yellow home shirts to Vicarage Road. Then in 2005 they arrived at Underhill with only their black away kit – which clashed with Barnet's new black kit. They ended up, as pictured, wearing Barnet's old home shirt. The same season Oxford played at Boston United, where they wore the home club's youth team kit.
2008: Port Vale
Vale arrived at Southend on the final day of the season with their black away kit but were forced to take the field wearing the Shrimpers' red away shirts.
2009: Brighton
Brighton were given a reprieve from the shame of wearing their own kit, when the ref, under the pretext of a colour clash, told them to wear Leicester City's third kit instead.
2009: Gillingham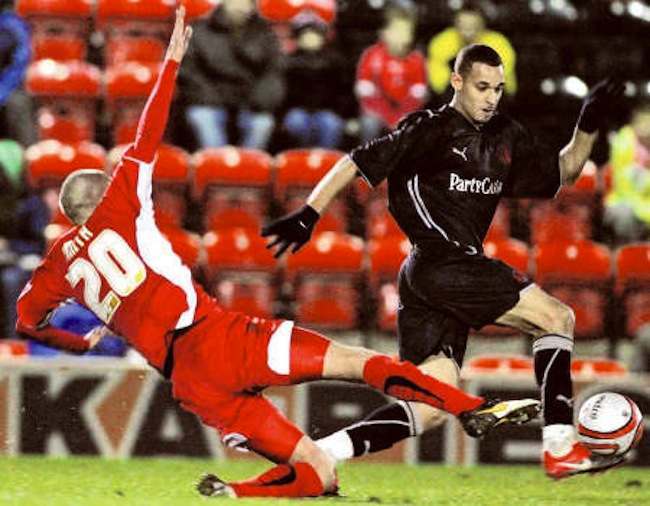 Gillingham wore Millwall's green away kit in 2001 after a straight colour clash, but circumstances were more difficult when they visited Leyton in 2009. The team was depleted by traffic problems and the kit didn't arrive in time. The makeshift team played in Orient's black away lost 3-1.
2011: Nuneaton
Six minutes into their Conference North match against Nuneaton, Altrincham's bench complained about their opponents' kit. Whereupon the ref stopped the game and Nuneaten changed into Altrincham's away kit (0.55 below).