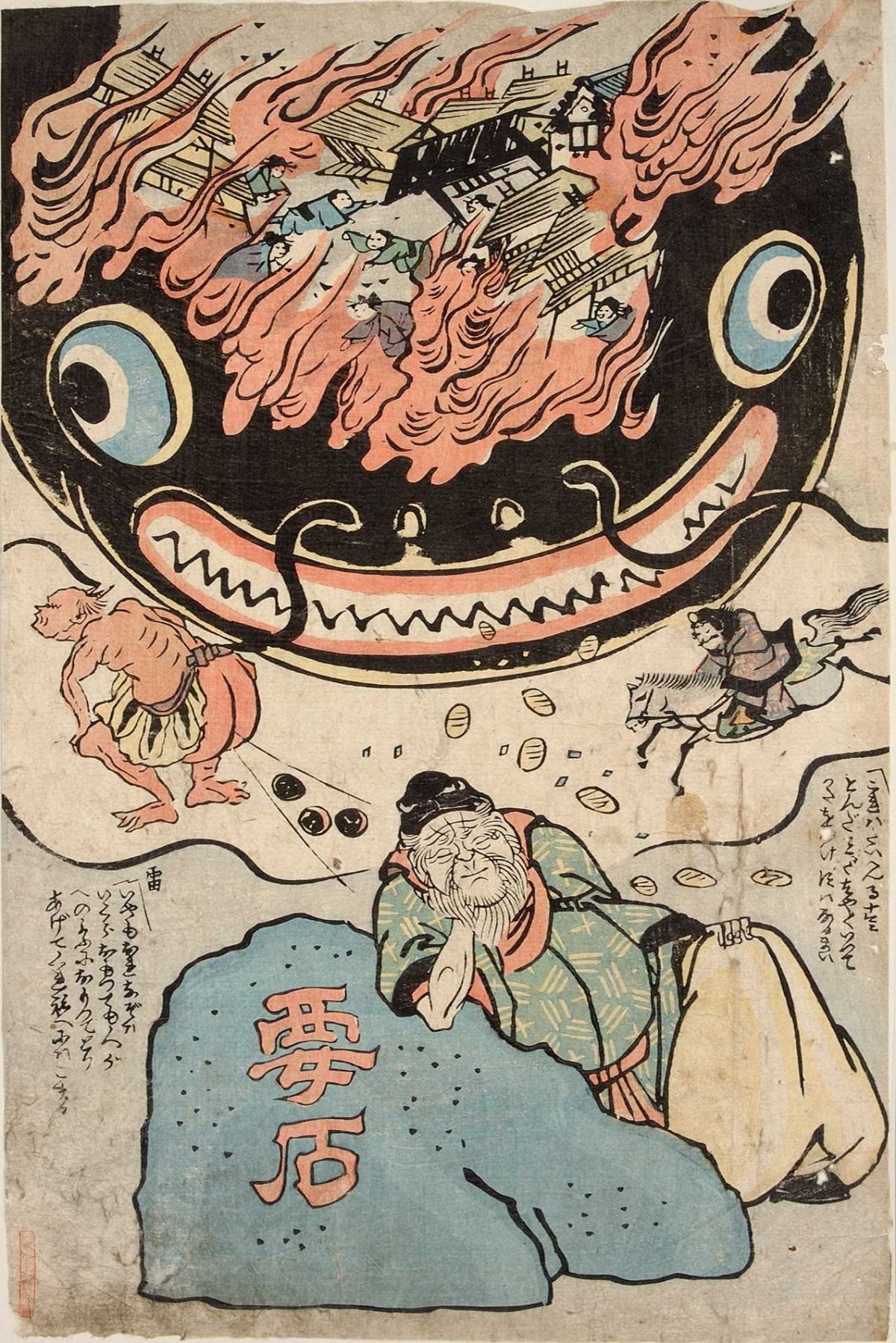 Namazu, a giant catfish, and Kashima, a god of thunder and swords, feature large in these Japanese prints from the The Edo period (江戸時代, Edo jidai) or Tokugawa period (徳川時代, Tokugawa jidai), 1603 and 1868, when Japan was under the rule of the Tokugawa shogunate and the country's 300 regional daimyō.
Often anthropomorphic, the namazu appear on both land and sea. One huge namazu was blamed for the Great Ansei Earthquake, a 7.0 earthquake that happened below Edo (now known as Tokyo) in November, 1855. The disaster resulted in the deaths of nearly 7,000 people and the destruction of some 14,000 homes. Just two days after the event colourful ukiyo-e woodblock prints depicting giant catfish went in sale.
Even though the namazu was held responsible for the disaster, many considered it a yonaoshi daimyōjin (god of "world rectification"), an "avenger of social injustice". The rich had hoarded their wealth.  But earthquakes disturbed their treasure troves and scattered money among the people.
As many as 400 different namazu-e prints were produced before the government grew worried by their increasing satirical themes. Within two months of their creation, namazu-e were banned and the woodblocks smashed.
The Namazu Legend
Legend had it that the giant Namazu lived underground, pinned by Kashmina beneath the foundation stone (a large rock known as kaname-ishi) of a local shrine. When Kashima went away at a gathering for various gods, he left Ebisu (god of fishing and commerce) in charge. Ebisu slept on the job (see lead image above). A namazu's frenzied thrashing triggered the earthquake.
Kashima rushed home on horseback. Raijin, the thunder god, defecated drums. Large gold coins fall from the sky, symbolizing the redistribution of wealth from the greedy to the carpenters and builders who would rebuild the destroyed infrastructure, and the prostitutes they'd pay.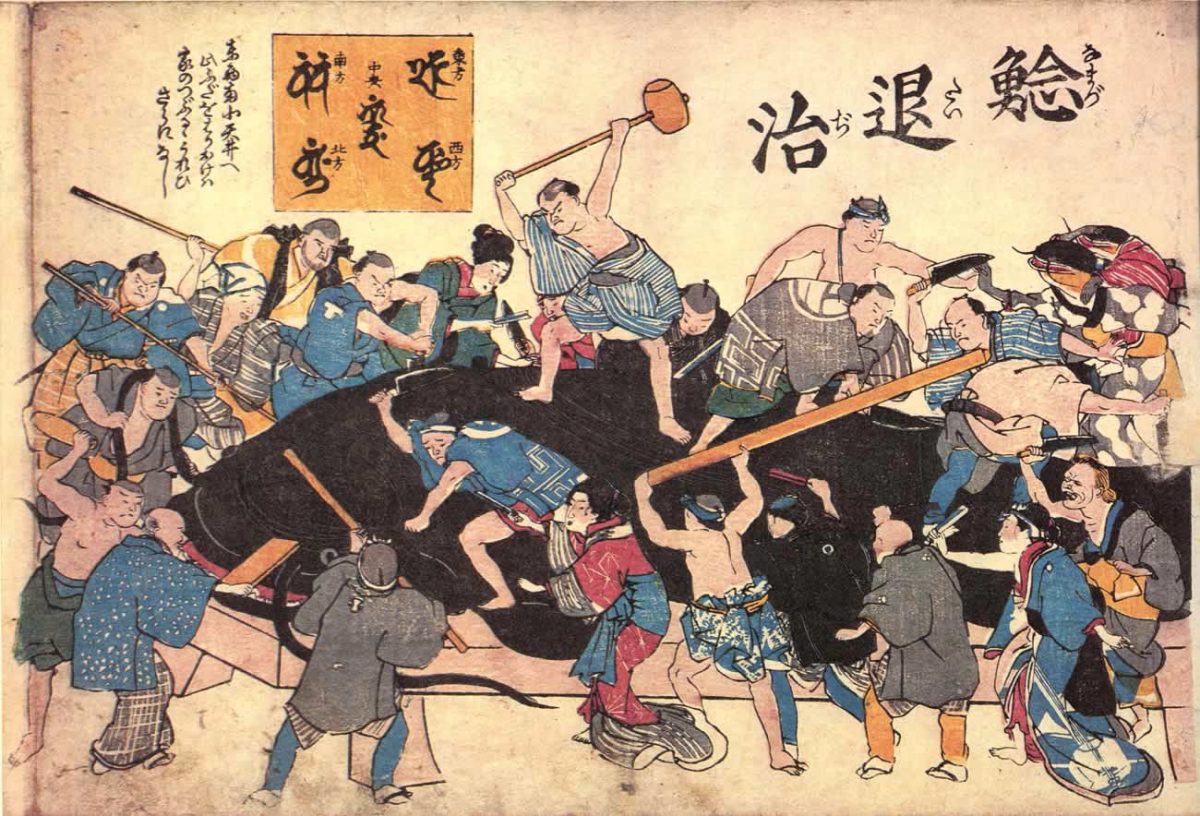 Dragons And Divine Sex
Japanese folk explanations during the late eighteenth century attributed earthquakes to such things as: 1) the movement of a giant creature (an ox, a dragon/snake, or a giant fish) supporting the earth; 2) the movement of a deity or giant supporting the earth; 3) movement or shaking of a pillar or band supporting the earth; 4) the wild sex acts of male and female deities; and 5) careless movements of human ancestors. During the seventeenth and eighteenth centuries, the notion that a giant serpentine dragon moving under the earth caused the earth to shake was especially popular. This dragon gradually transformed into a giant namazu in the popular imagination.

– Gregory Smits, Shaking Up Japan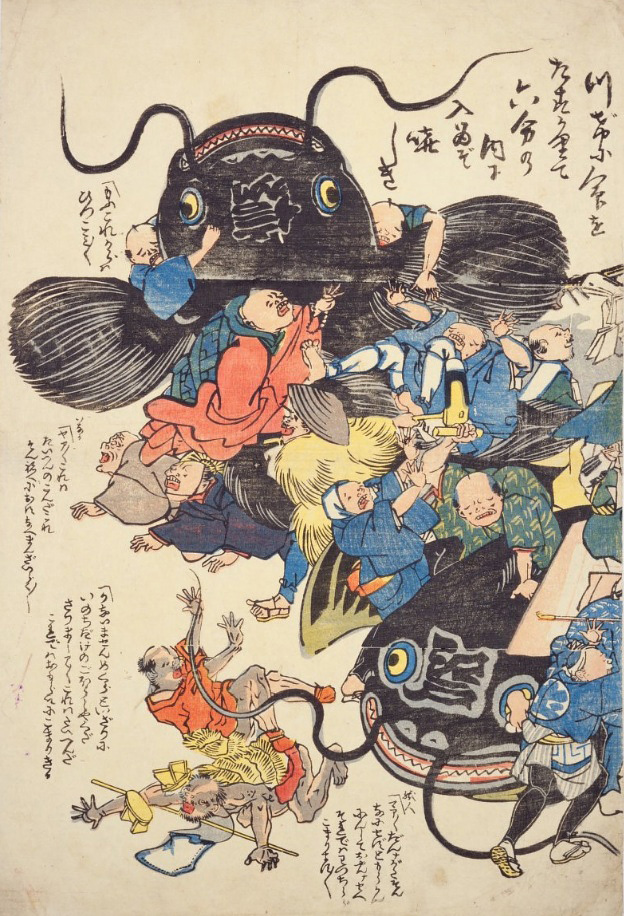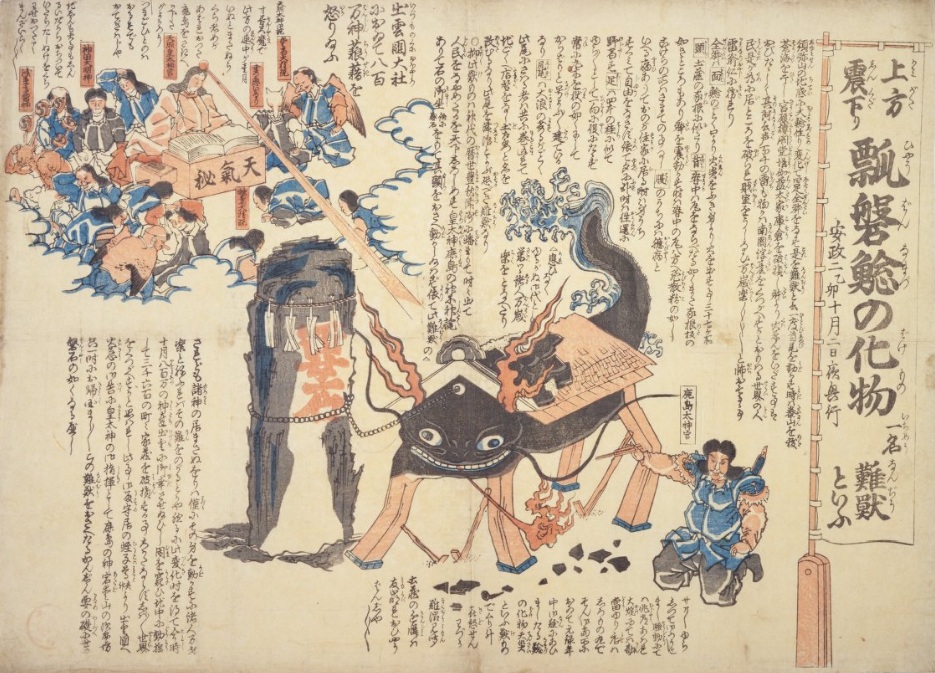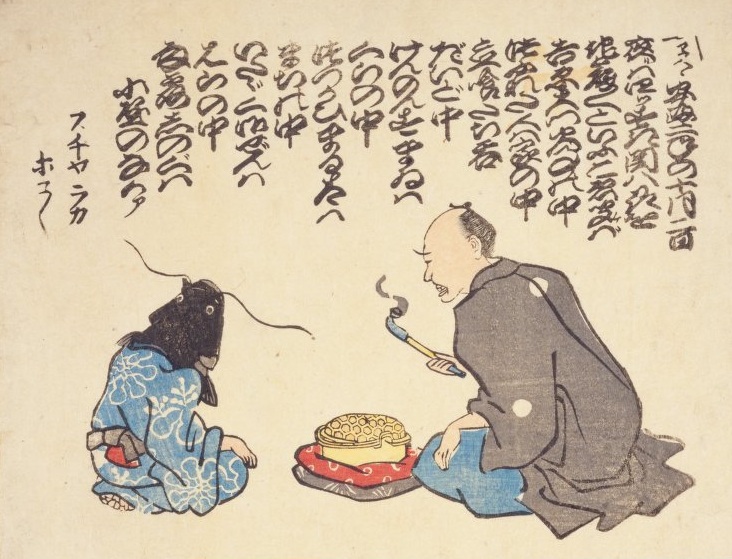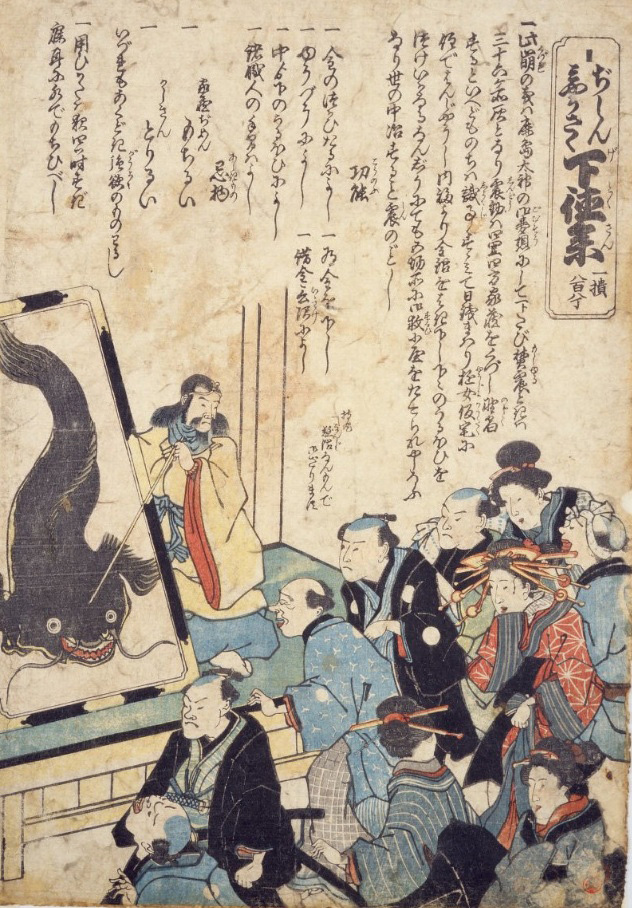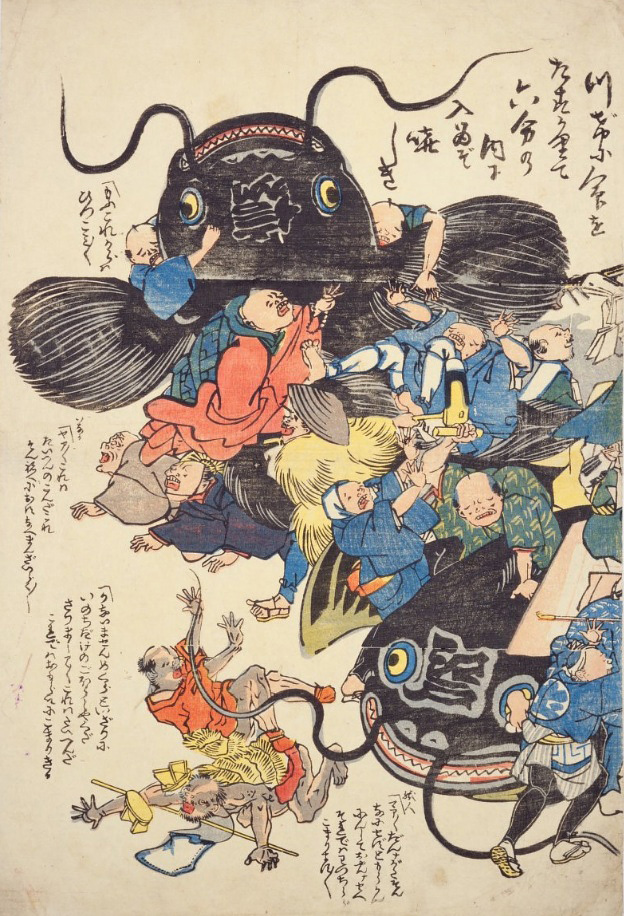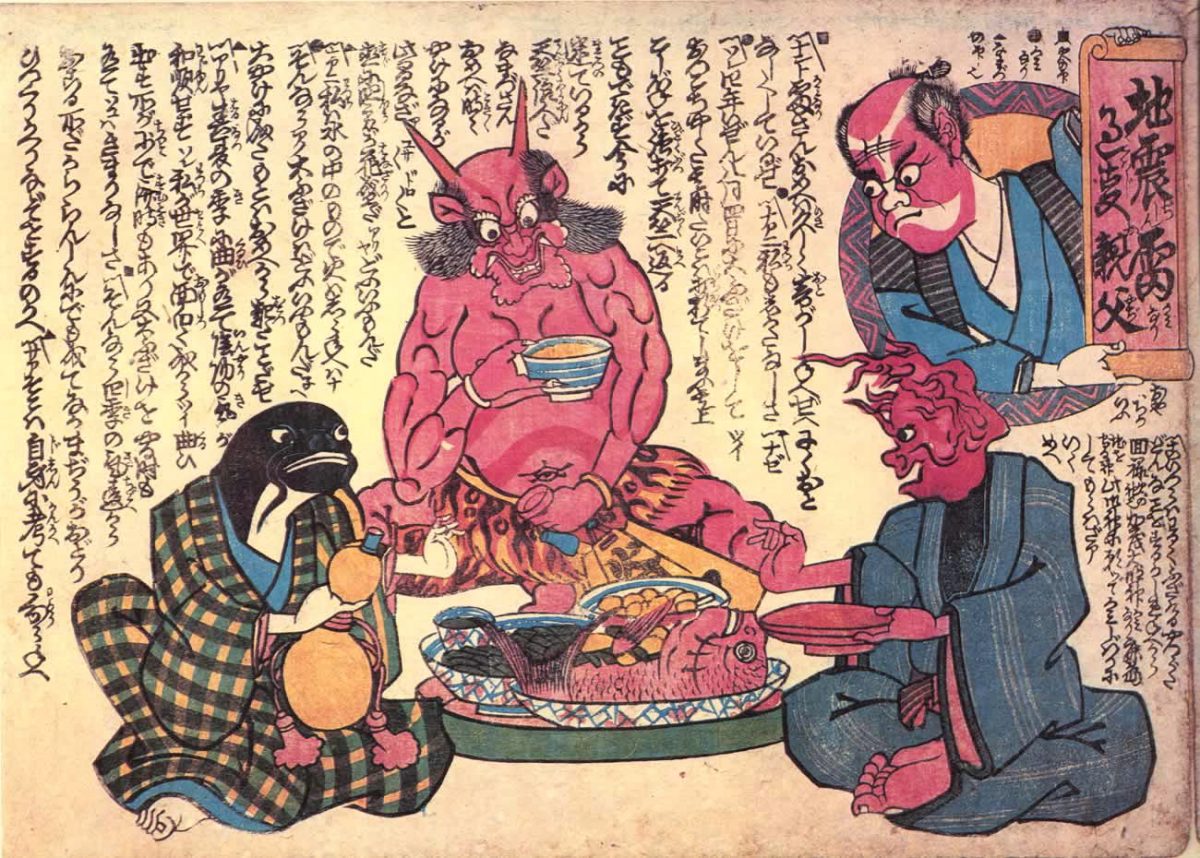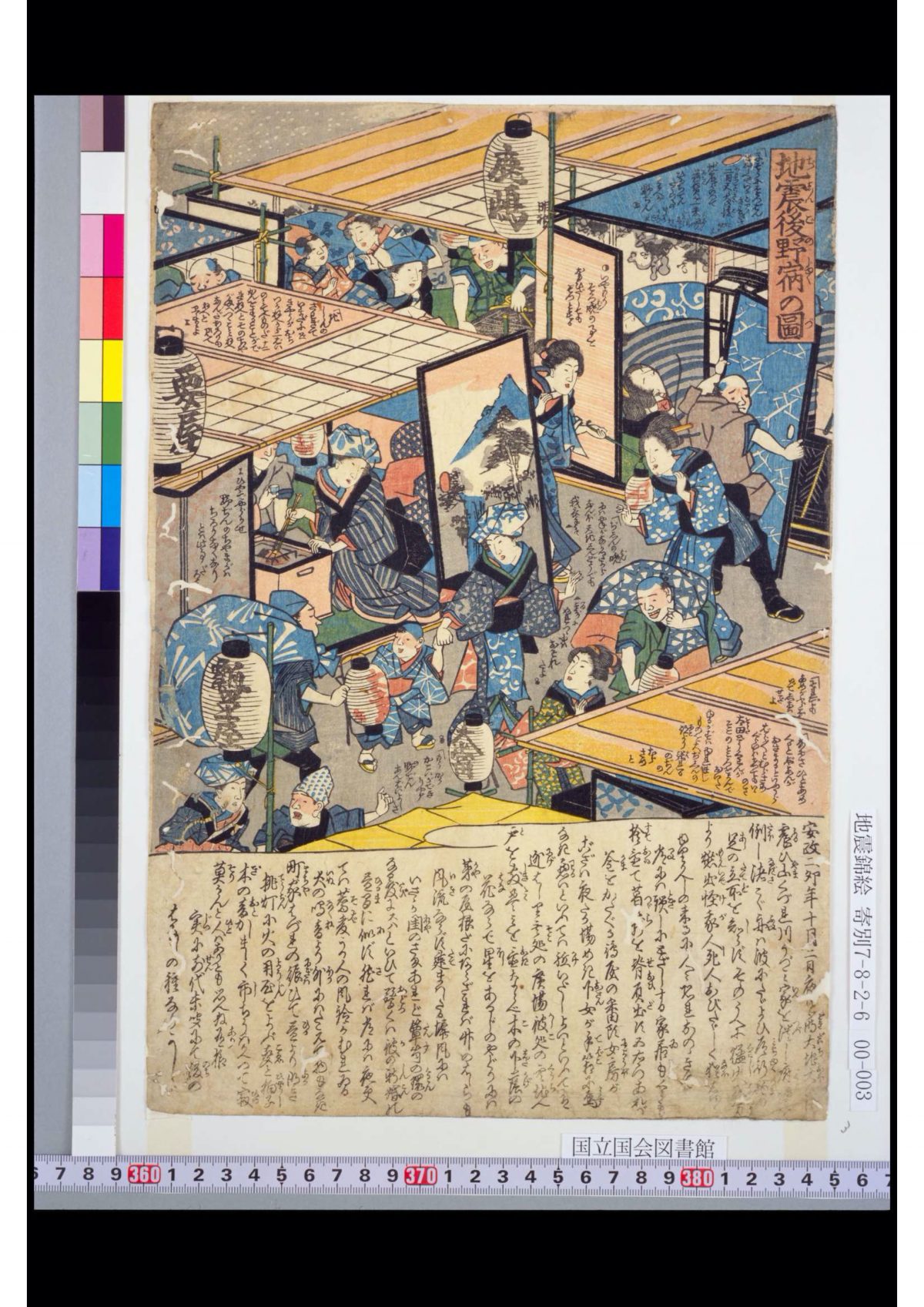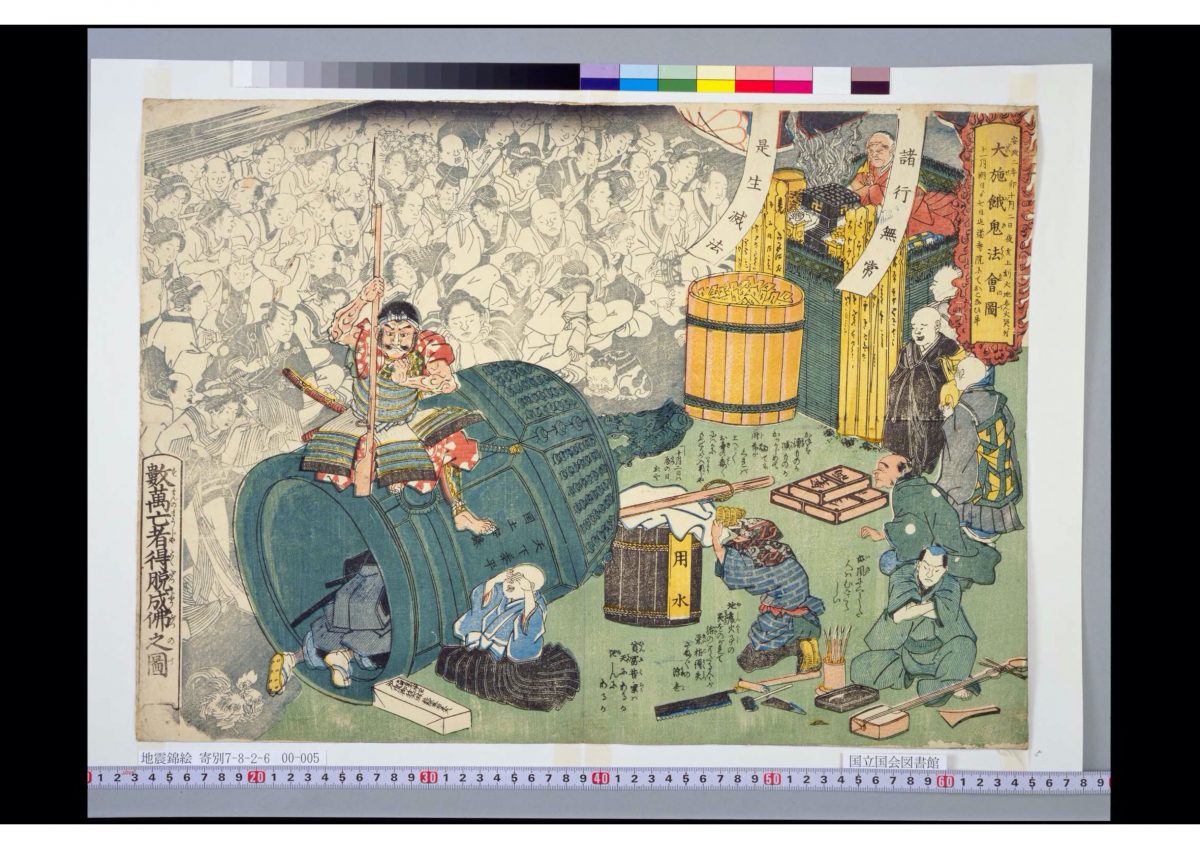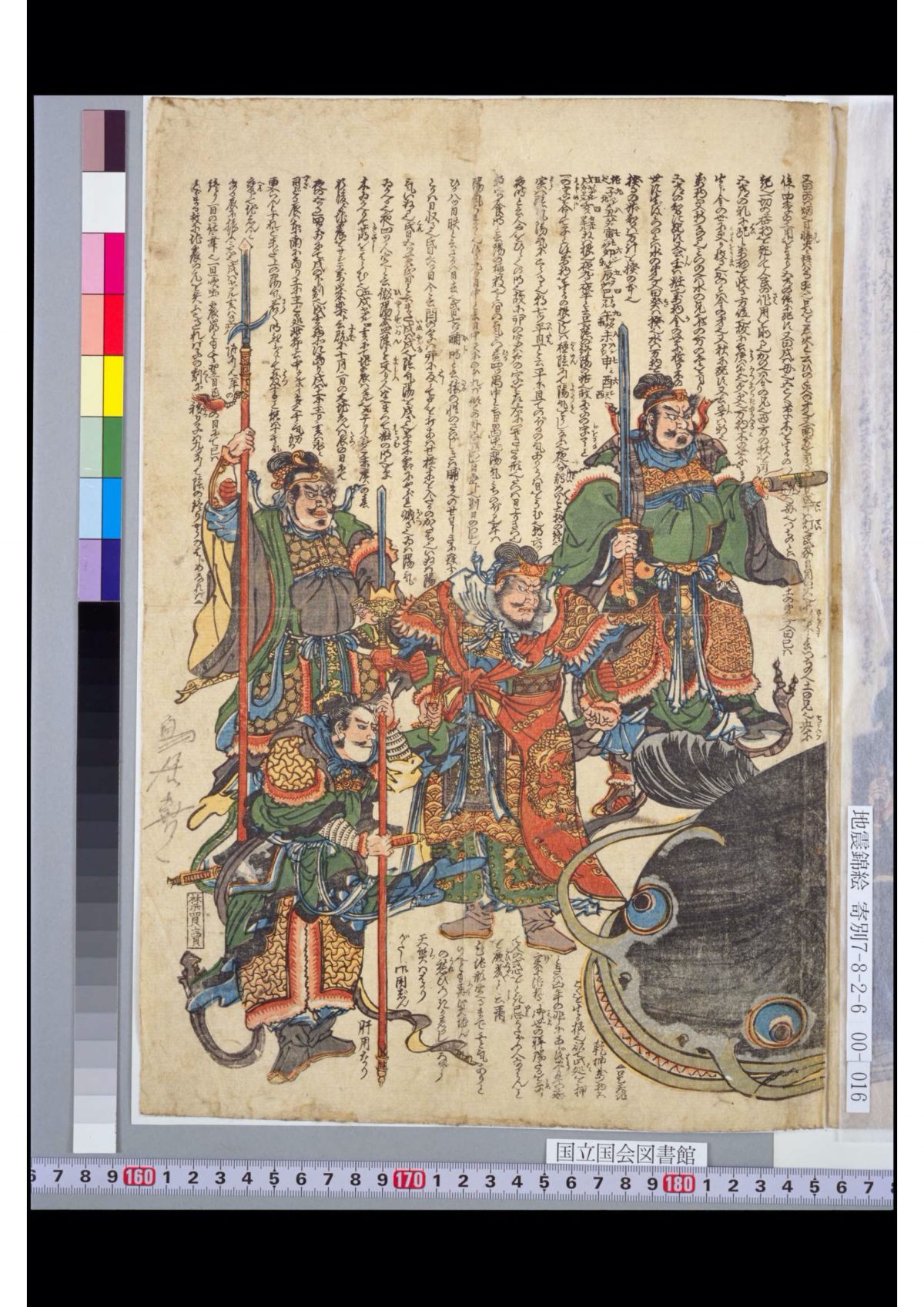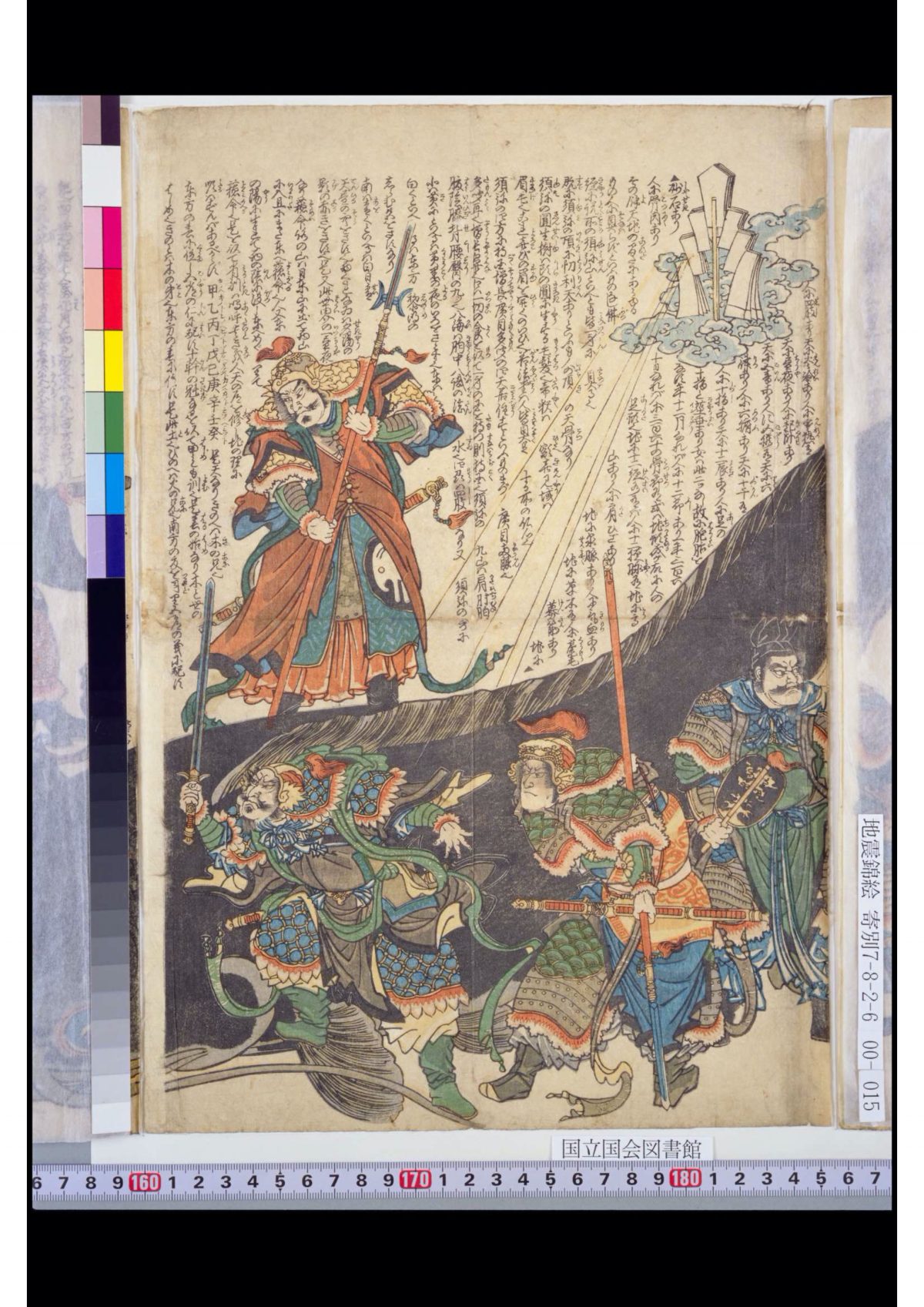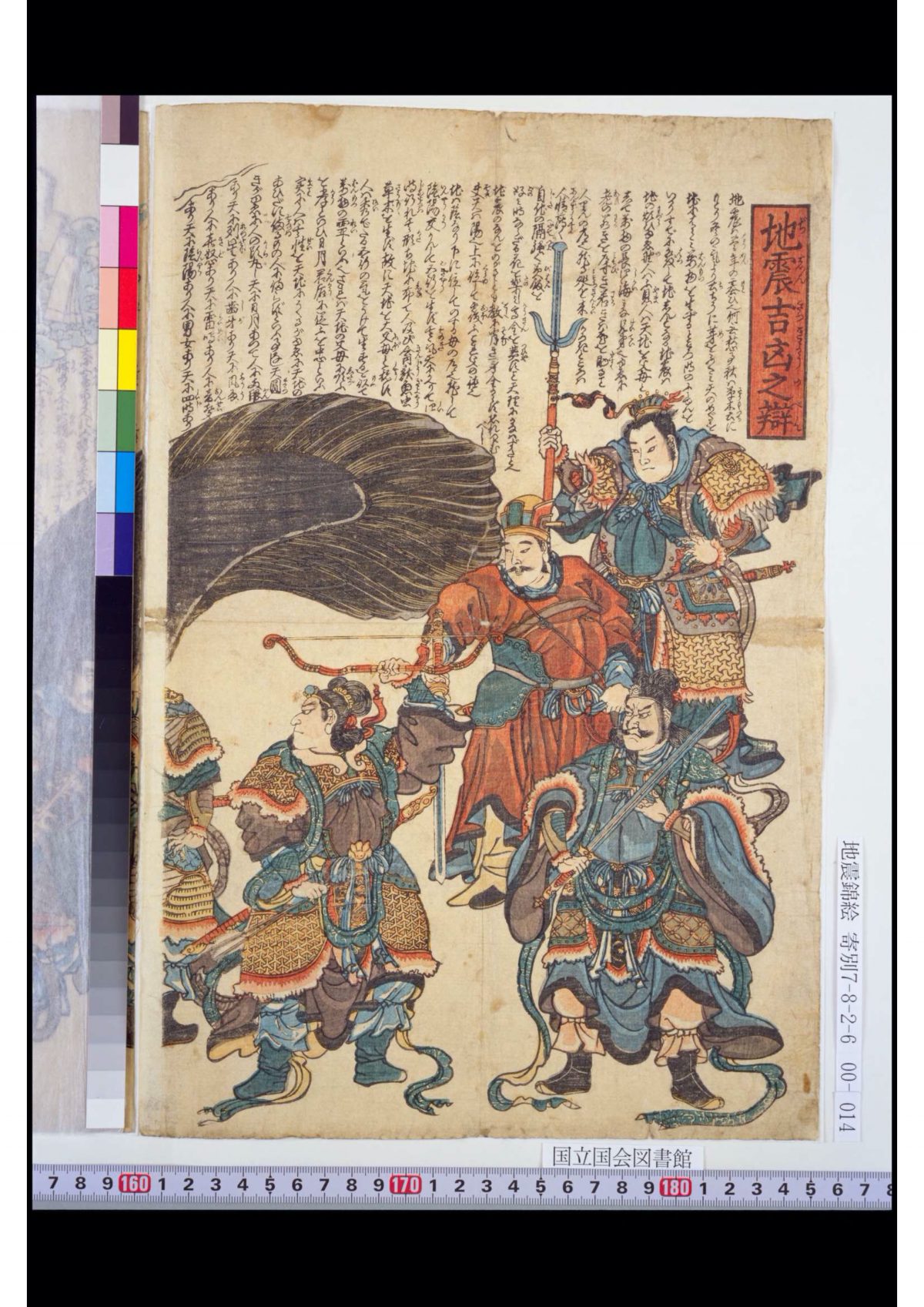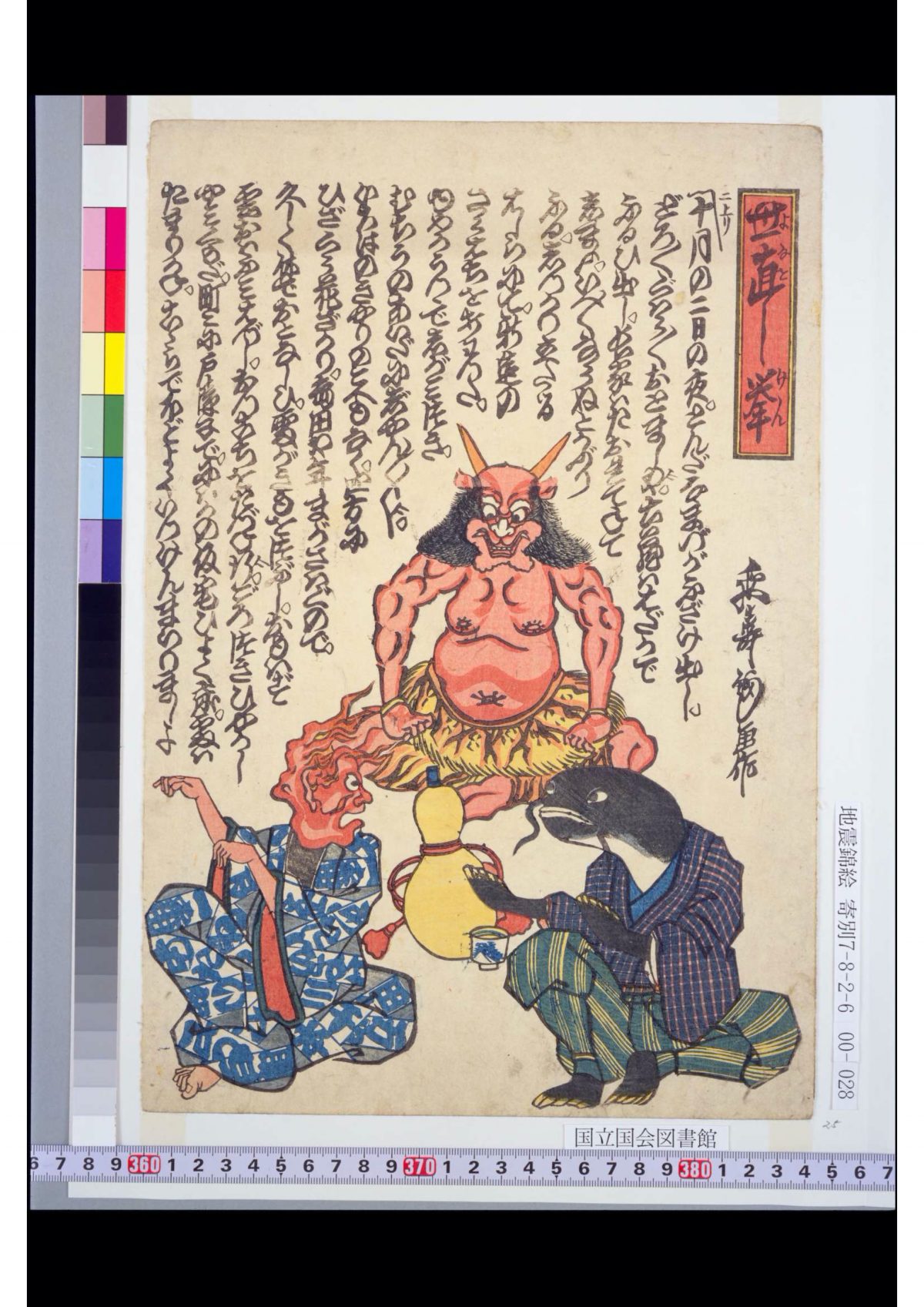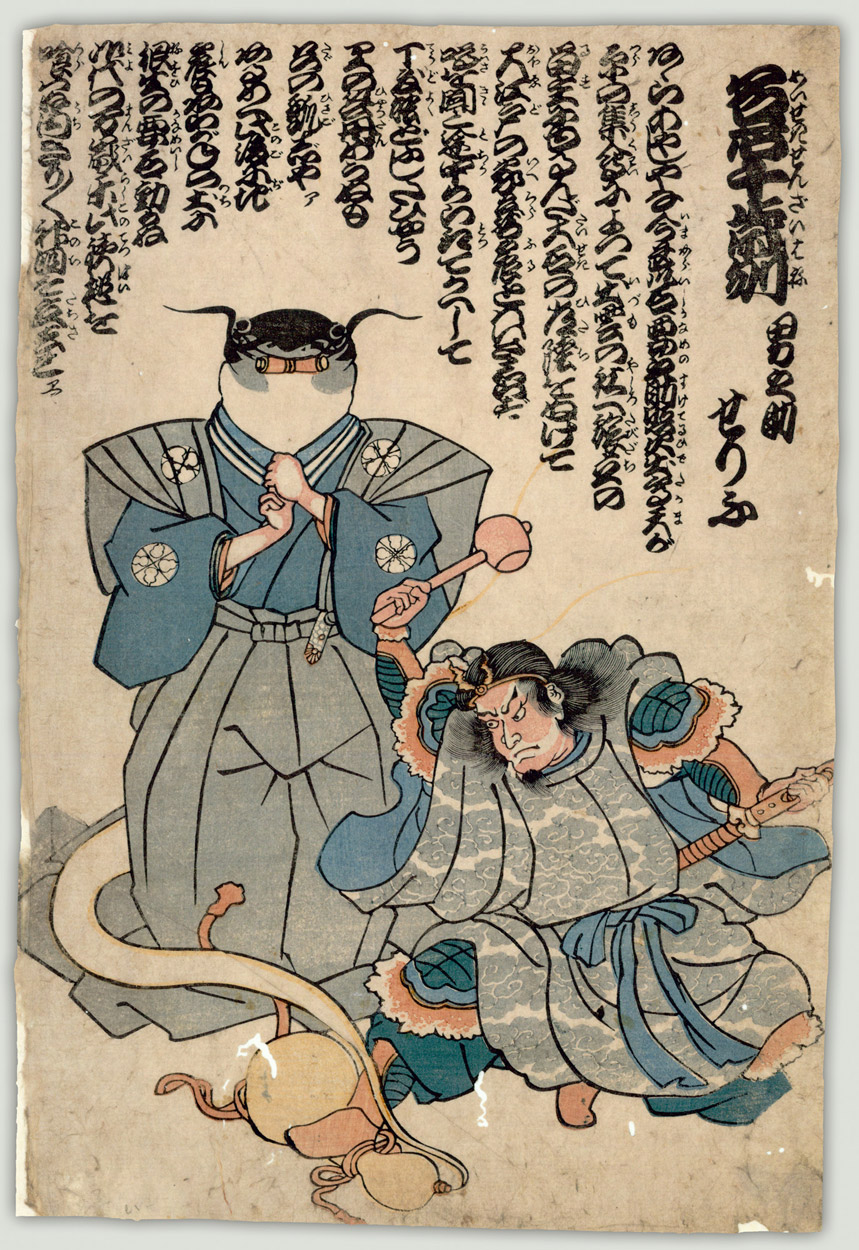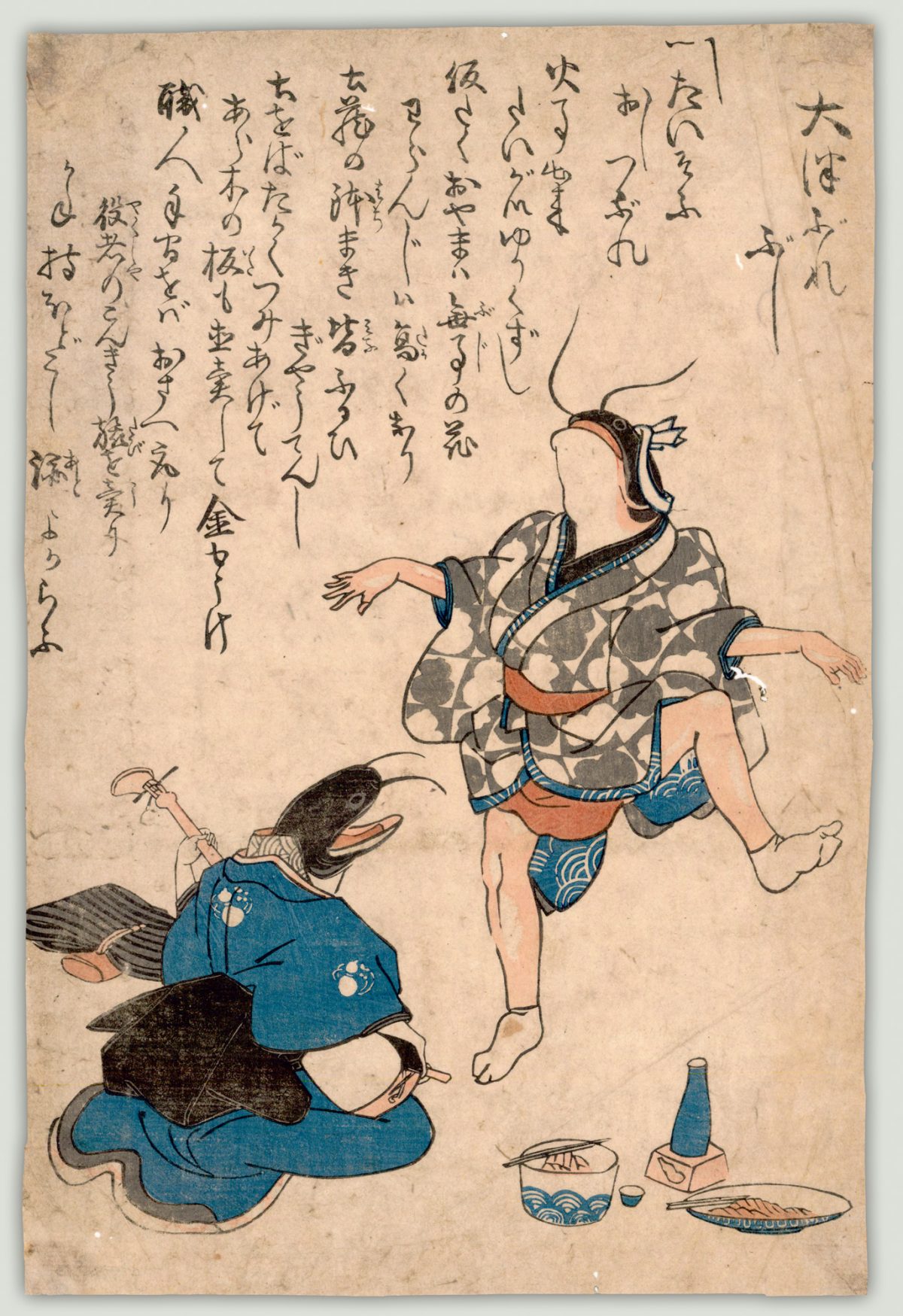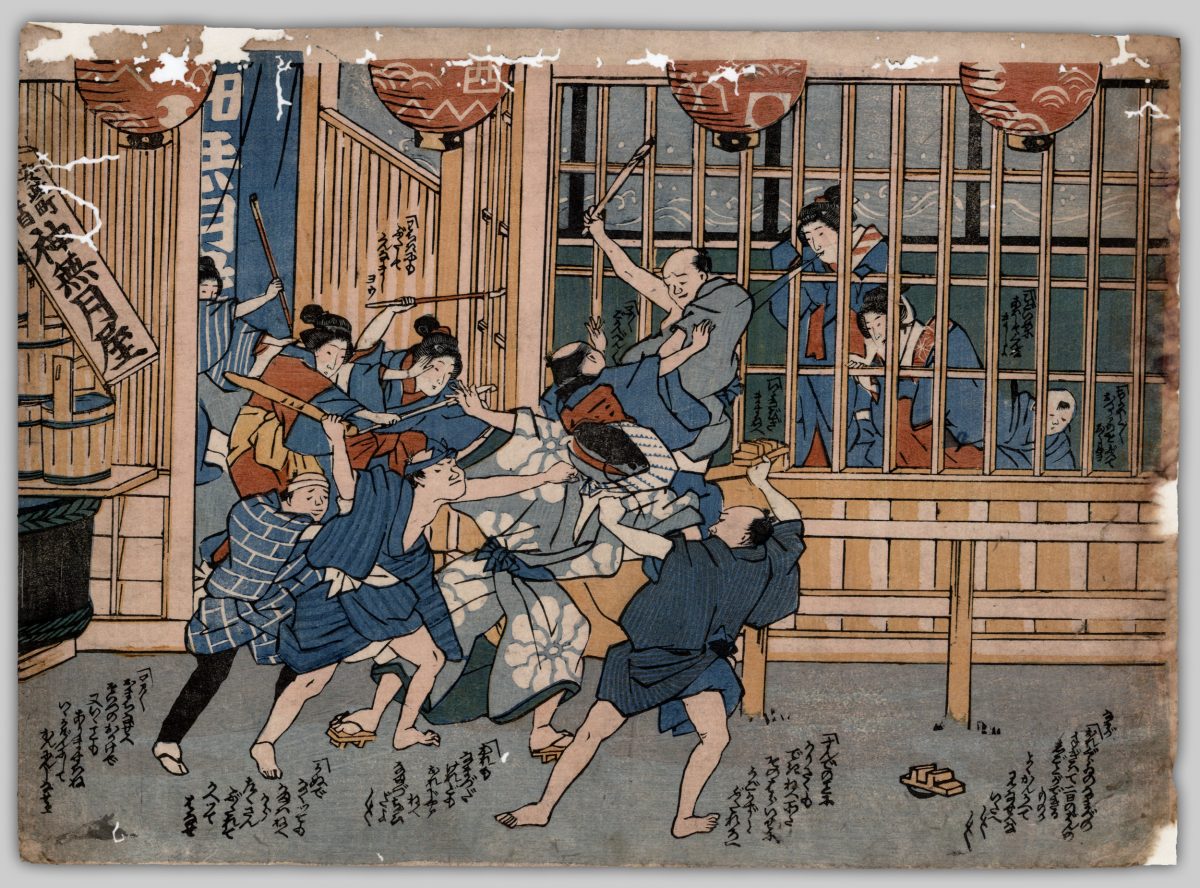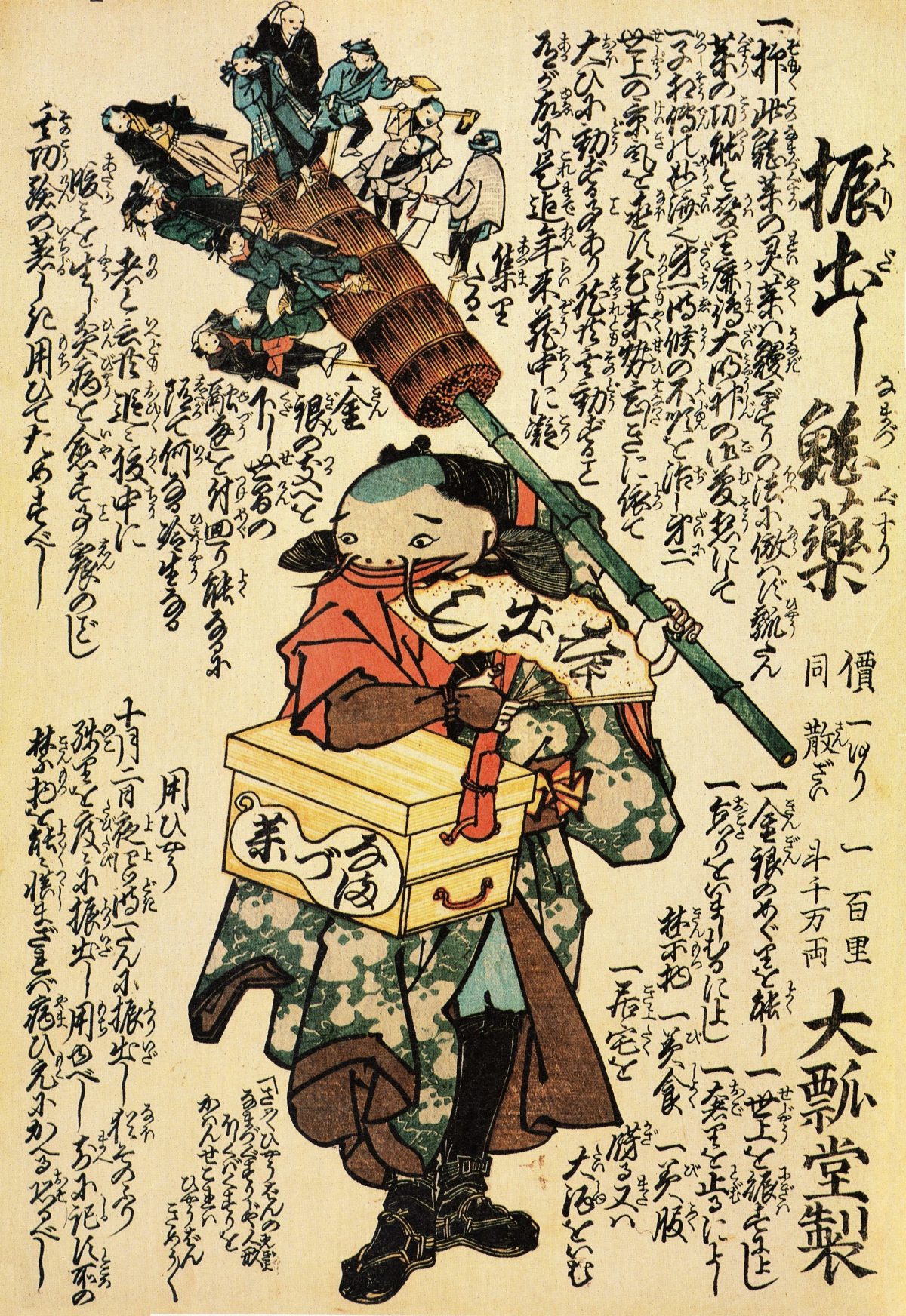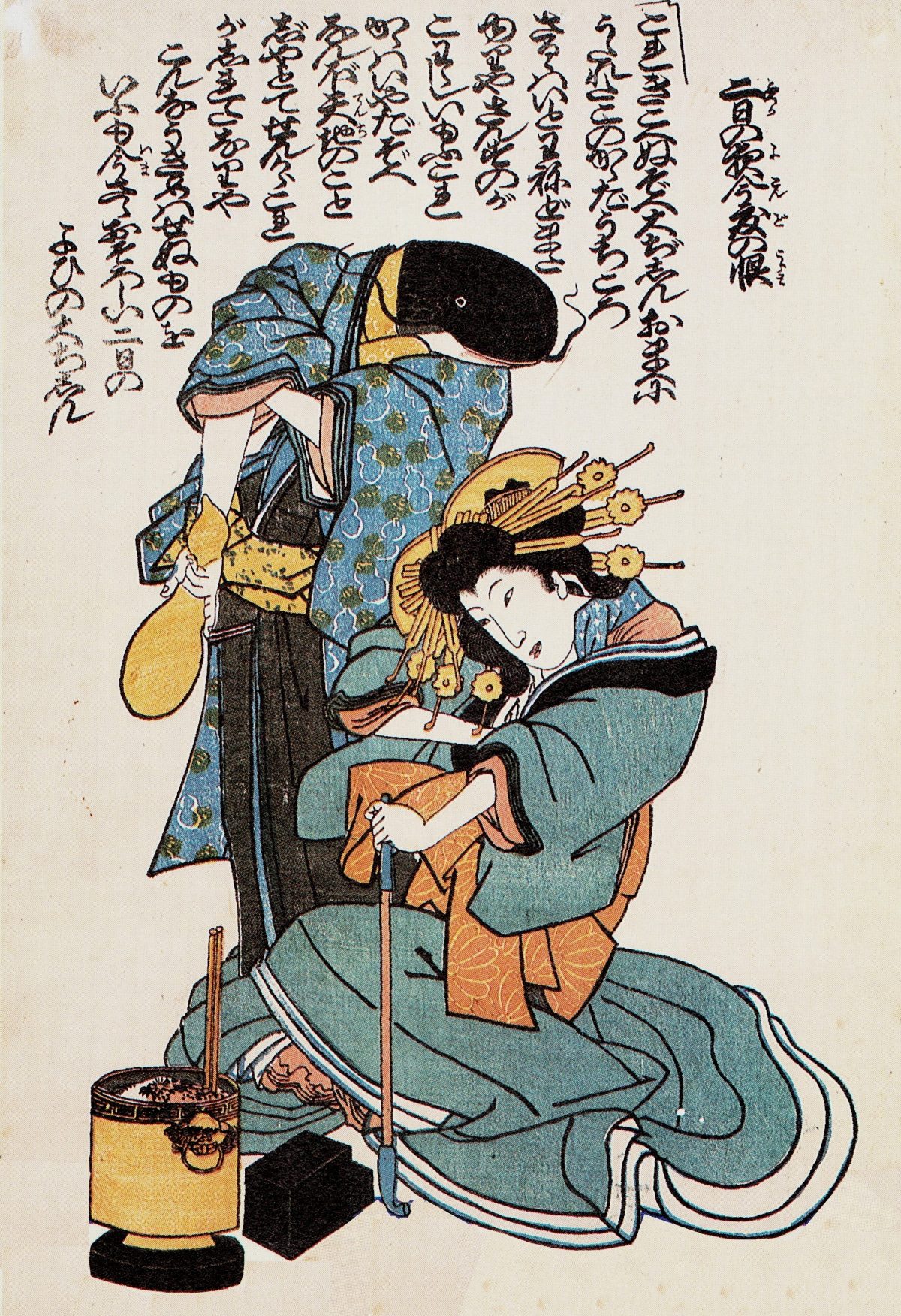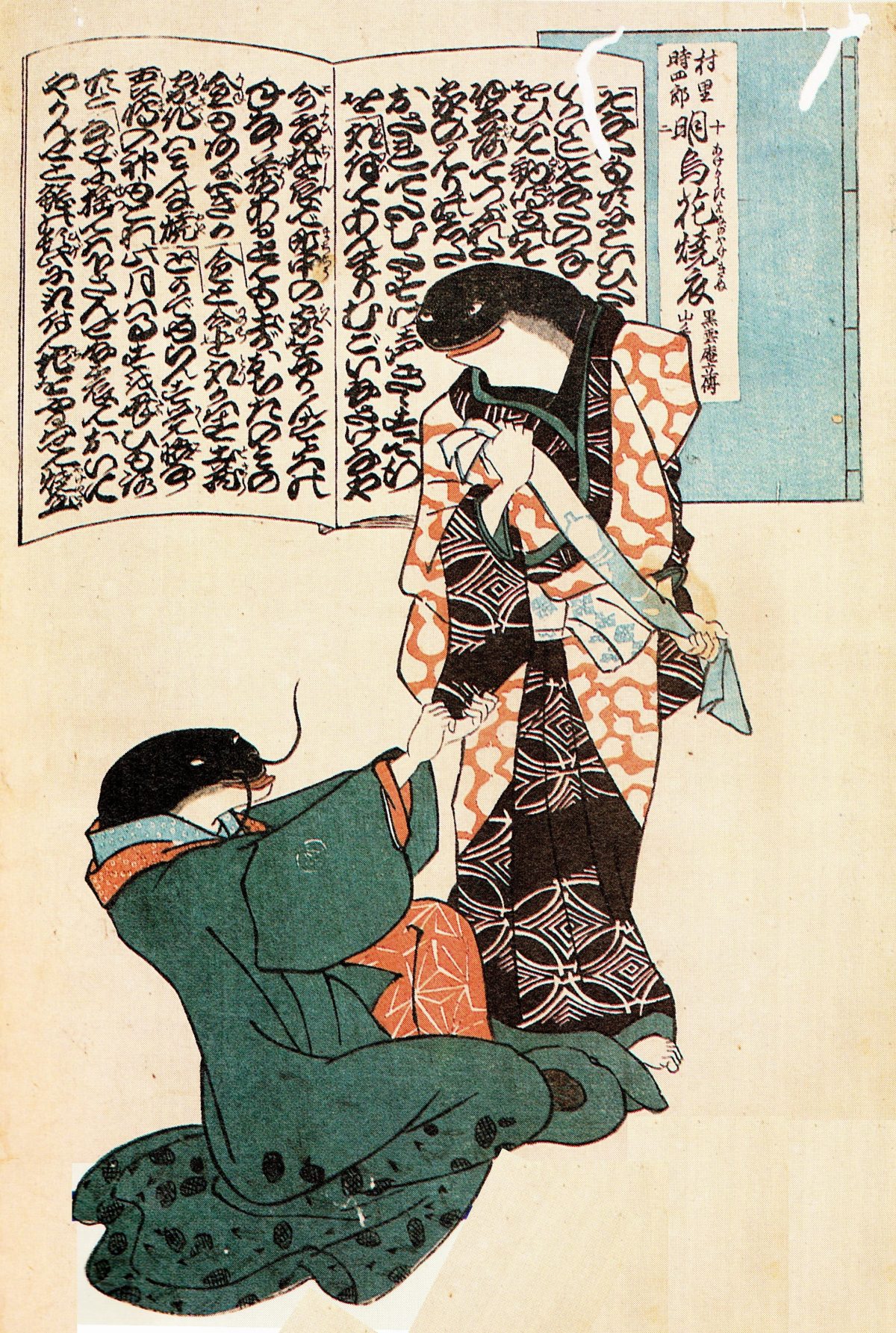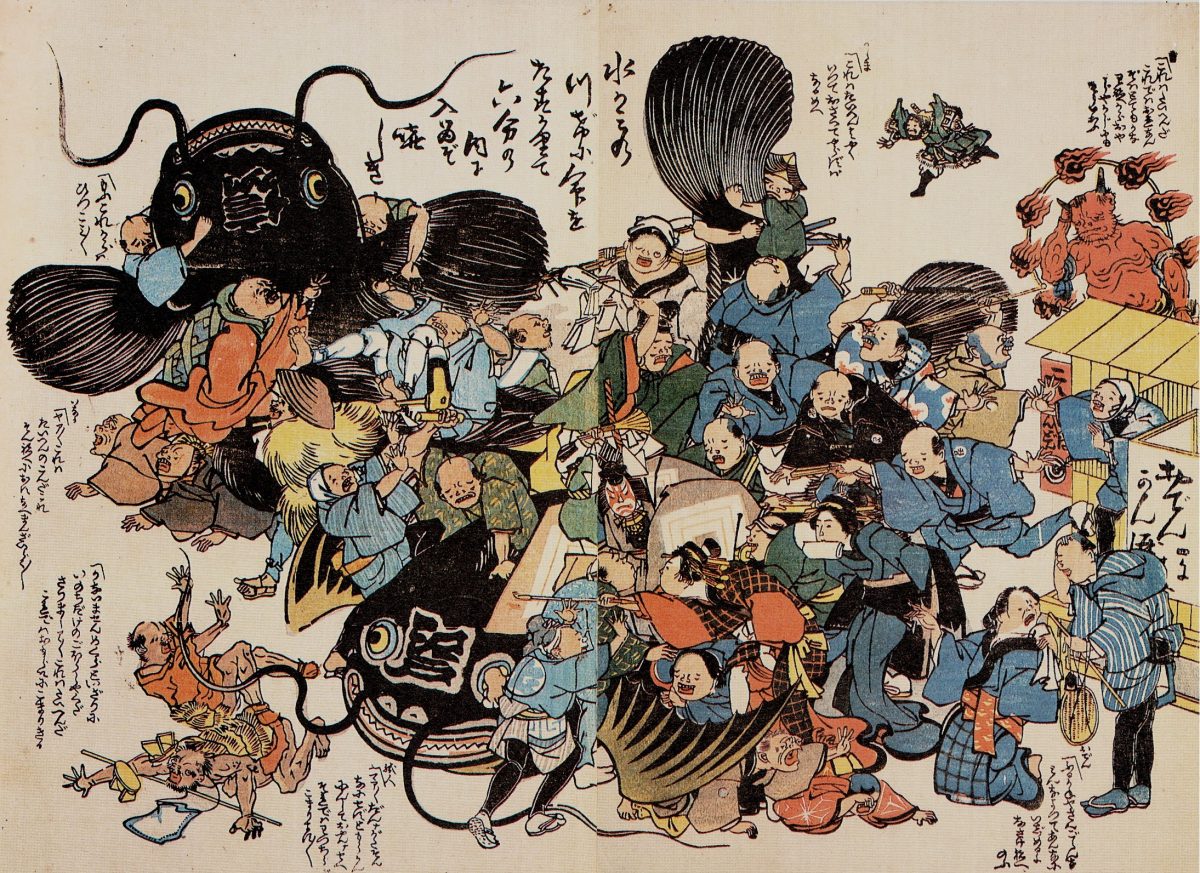 Via:More: Pink Tentacle, University of British Columbia, Disaster Prevention Museum, National Diet Library]