"The hobos who work and wander, the tramps who dream and wander, and the bums who drink and wander"
– The Hobo: Sociology of a Homeless Man, Chicago, IL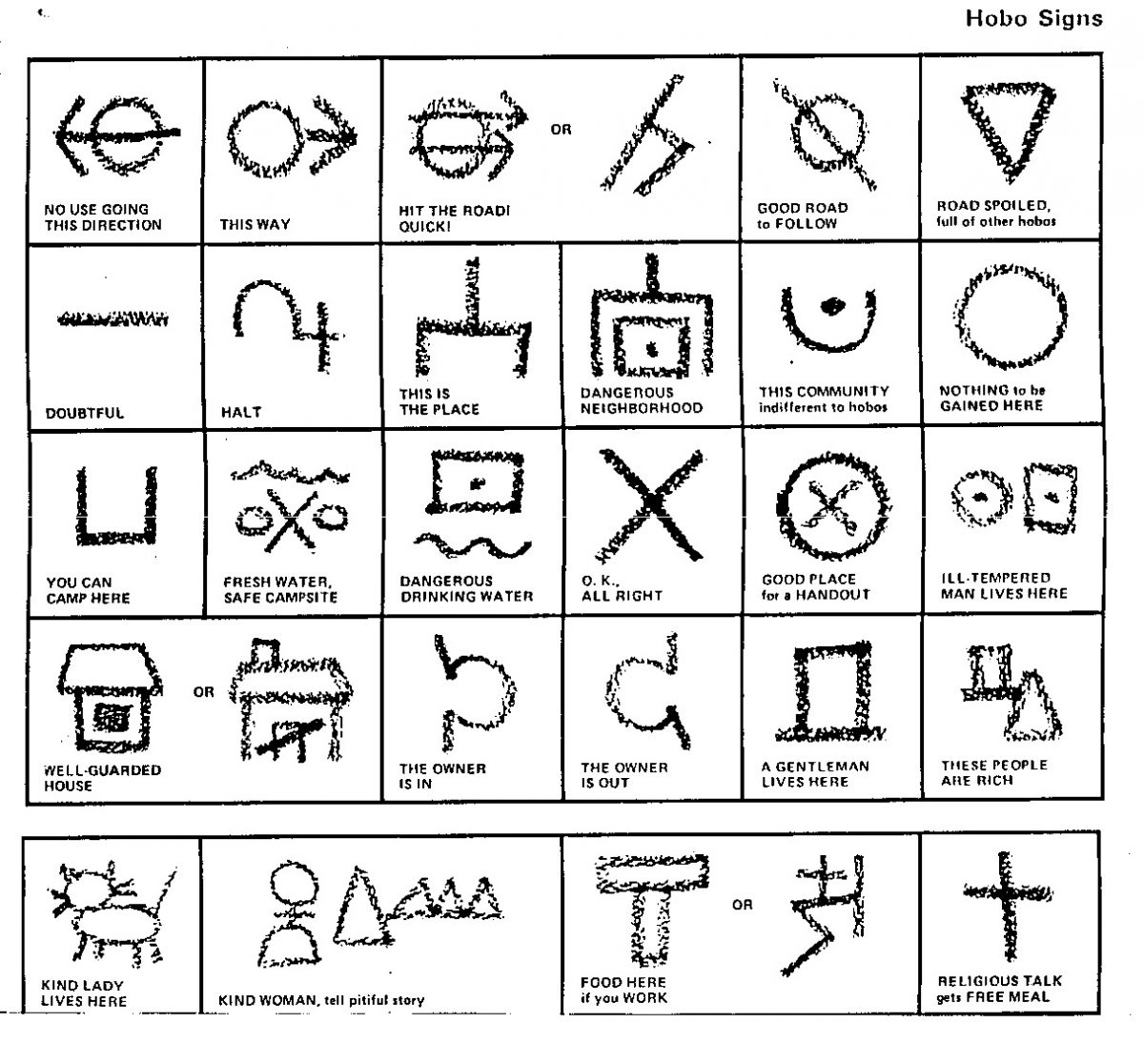 In 1972 American industrial designer Henry Dreyfuss (March 2, 1904 – October 5, 1972) published The Symbol Sourcebook, A Comprehensive Guide to International Graphic Symbols. This visual database of over 20,000 symbols provided a standard for industrial designers around the world. He included a section of 60 hobo signs, used by 'transient working class men and women who traveled by train to communicate with one another in the Great Depression, late nineteenth and early twentieth century.
Jules J. Wanderer noted in his 2001 paper 'Embodiments of bilateral asymmetry and danger in hobo signs' one way these signs worked was by tapping into the American brain's natural bias for right over left:
For example, paths, roads, or trails were not marked with words indicating they were 'preferred directions' to travel or places to be 'avoided.' Instead objects were marked with hobo signs that discursively differentiate paths and roads by representing them in terms of bilateral asymmetry, with right-handed directions, as convention dictates, preferred over those to the left.