"I have a bunch of these little leather or paper bound albums, most not really chosen for the technical quality of their photos. Rather, quality, I should explain that that word usually means, for me, the emotional quality, the content of the photo, more or less divorced from the form of the photo, " writes John Van Noate. "I love this little album from St. Louis, Missouri, because life has not defeated this little crippled girl, because she and her brother share so much affection, because that big ole dog is so happy with them.
"The little crippled girl who appears in this first photo, perhaps with her grandfather, is named Nadine. She and her brother, David, are the reasons I love this album. Nadine seems to have a wonderful spirit. Nadine is perhaps a victim of the polio epidemic that raged for so many years around the world."
"Nadine and David with Sport" – this is the only writing on any of the photos. The album cover carries the legend "Hold-Pat Snapshots".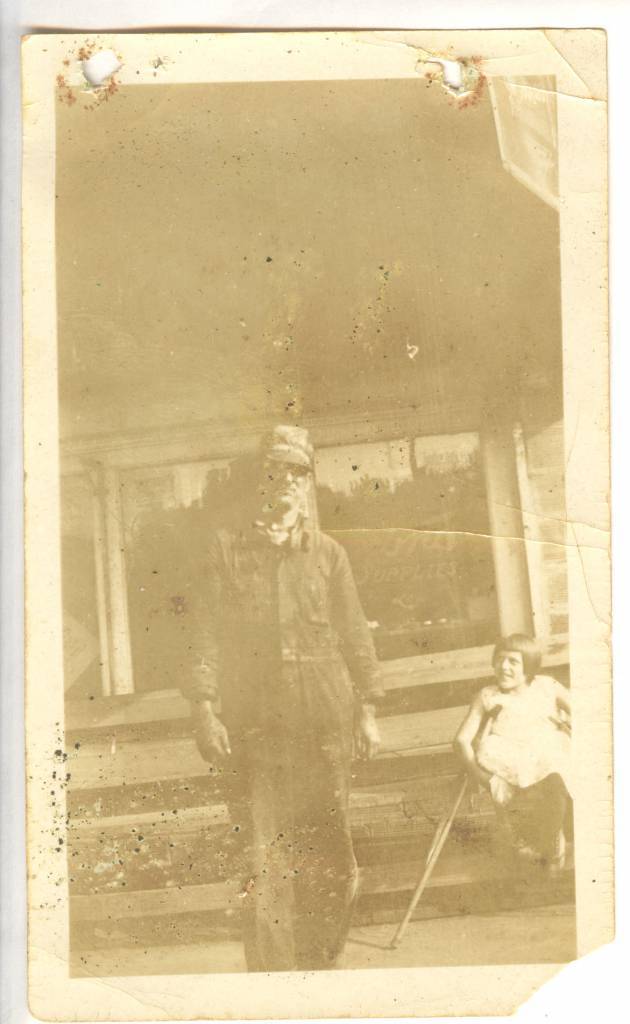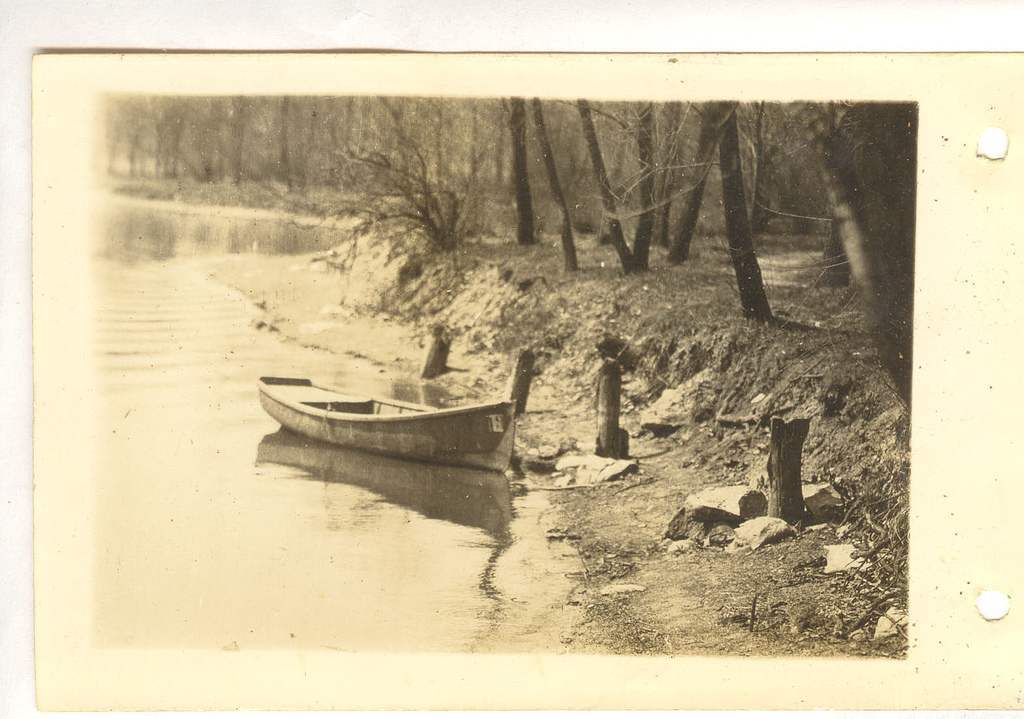 "A Rock Island locomotive and tender… Everybody should be singing now, "The Rock Island Line was a mighty fine Line ……."