Gonzalo Jiménezi shares his great-uncle's scrapbook from the First World War. Renato Perez-Calvo lived in Valencia, Venezuela, at the beginning of 20th Century. His scrapbook features a notebook with some of his own poems (many of them already published in the local newspapers) and news clippings and cigarette cards. "One of Renato's brothers was married to a German woman in Puerto Cabello, so everybody in the family was interested in the Great War," Gonzalo tells me.
Gonzalo now tells the story of his ancestor's World War 1 scrapbook: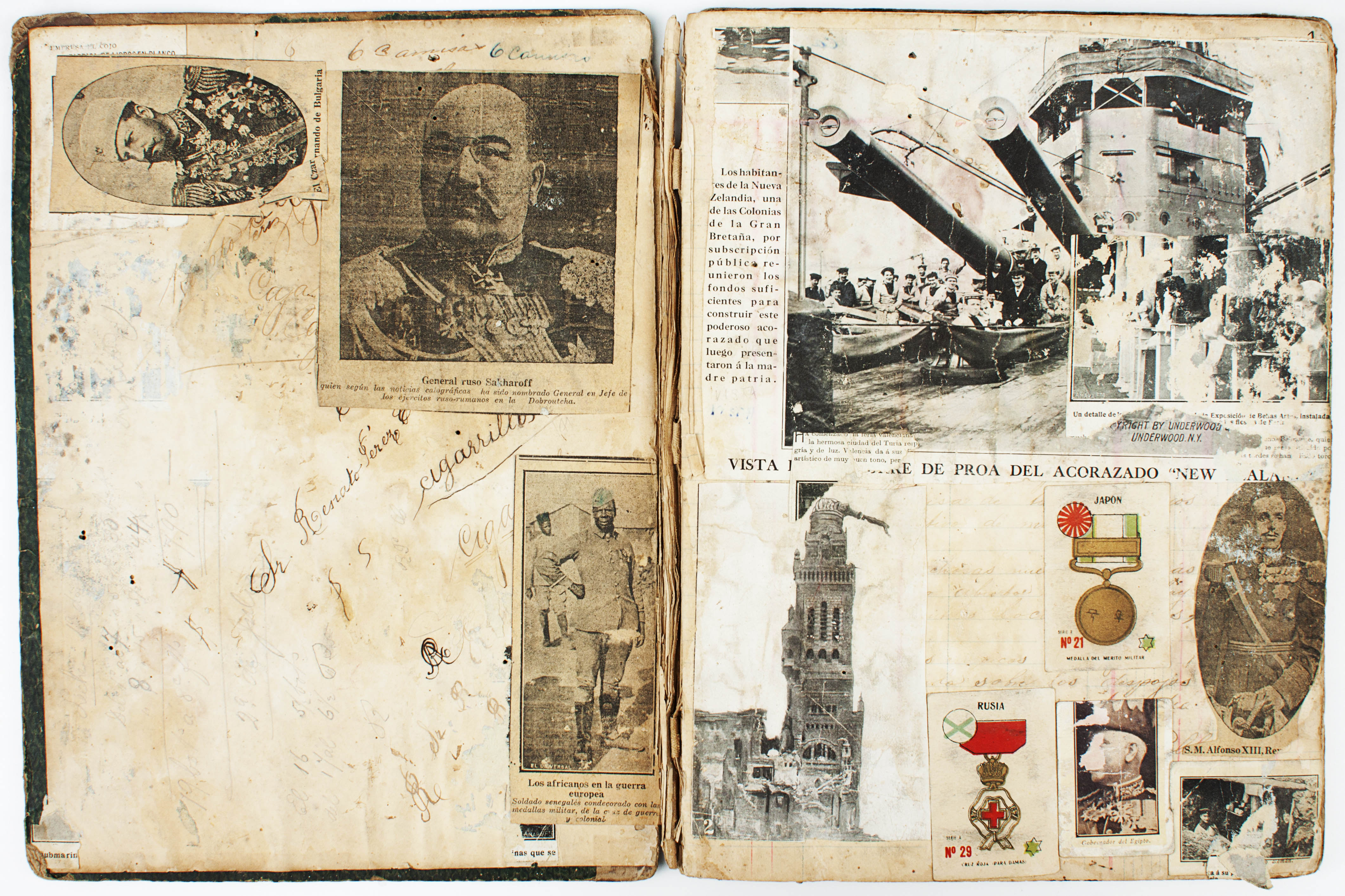 Undocumented histories usually end up being forgotten. During many years I thought that this notebook belonged to my grandaunt Clorinda Tans, the daughter of German settlers who had established themselves in Puerto Cabello (Venezuela) and the mother of my uncle Federico Perez-Calvo Tans. It seems likely that bering a German citizen she'd be interested in Europe's development during the Great War.
I was wrong. The scrapbook belonged to my granduncle Renato Perez Calvo, an early XX Century Valencian Poet, who according to two surviving photographs, dressed very elegant with a tie and wore a thin moustache, elevated on its toes as all "Beautiful Era" (Belle Epoque) gentlemen used to do.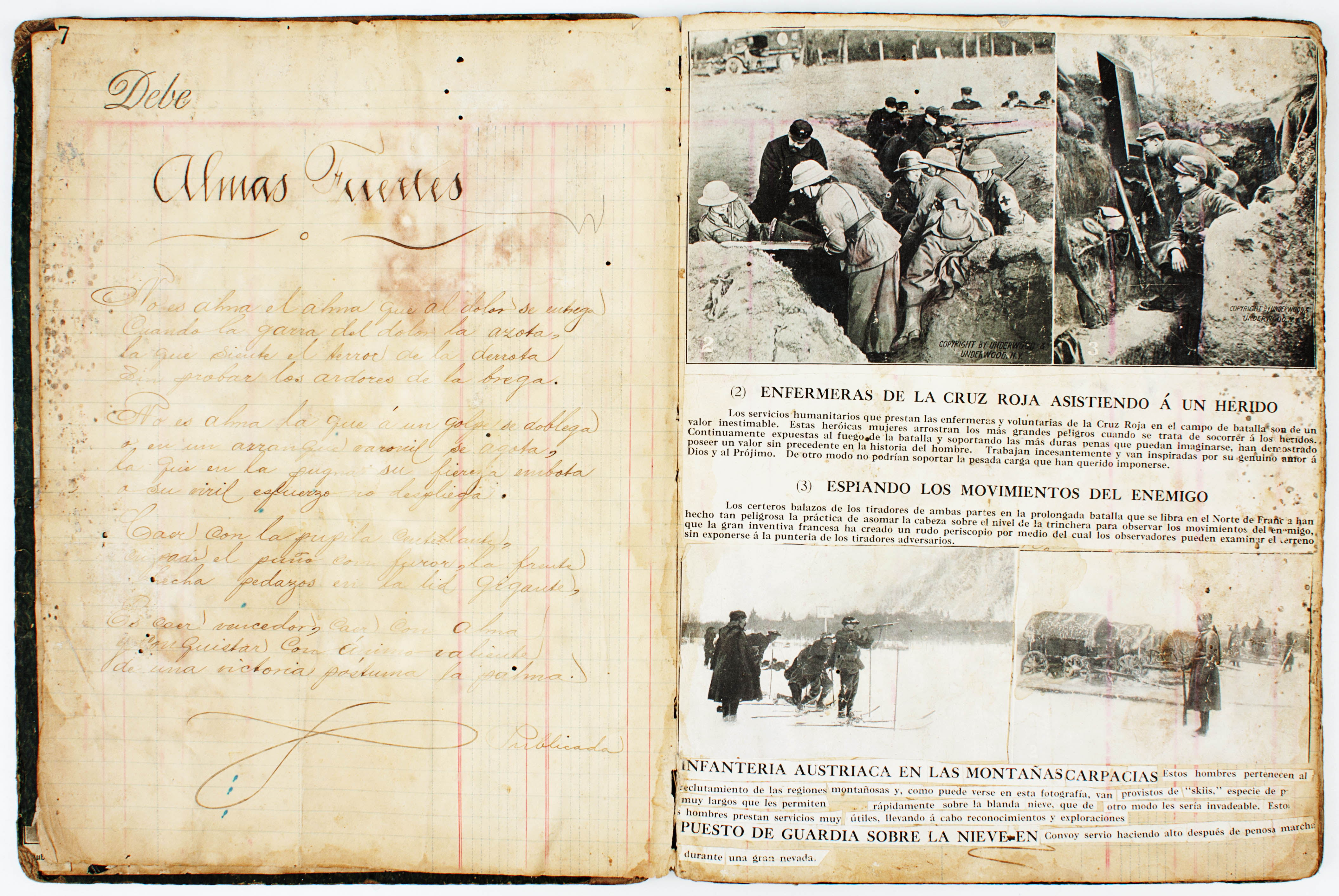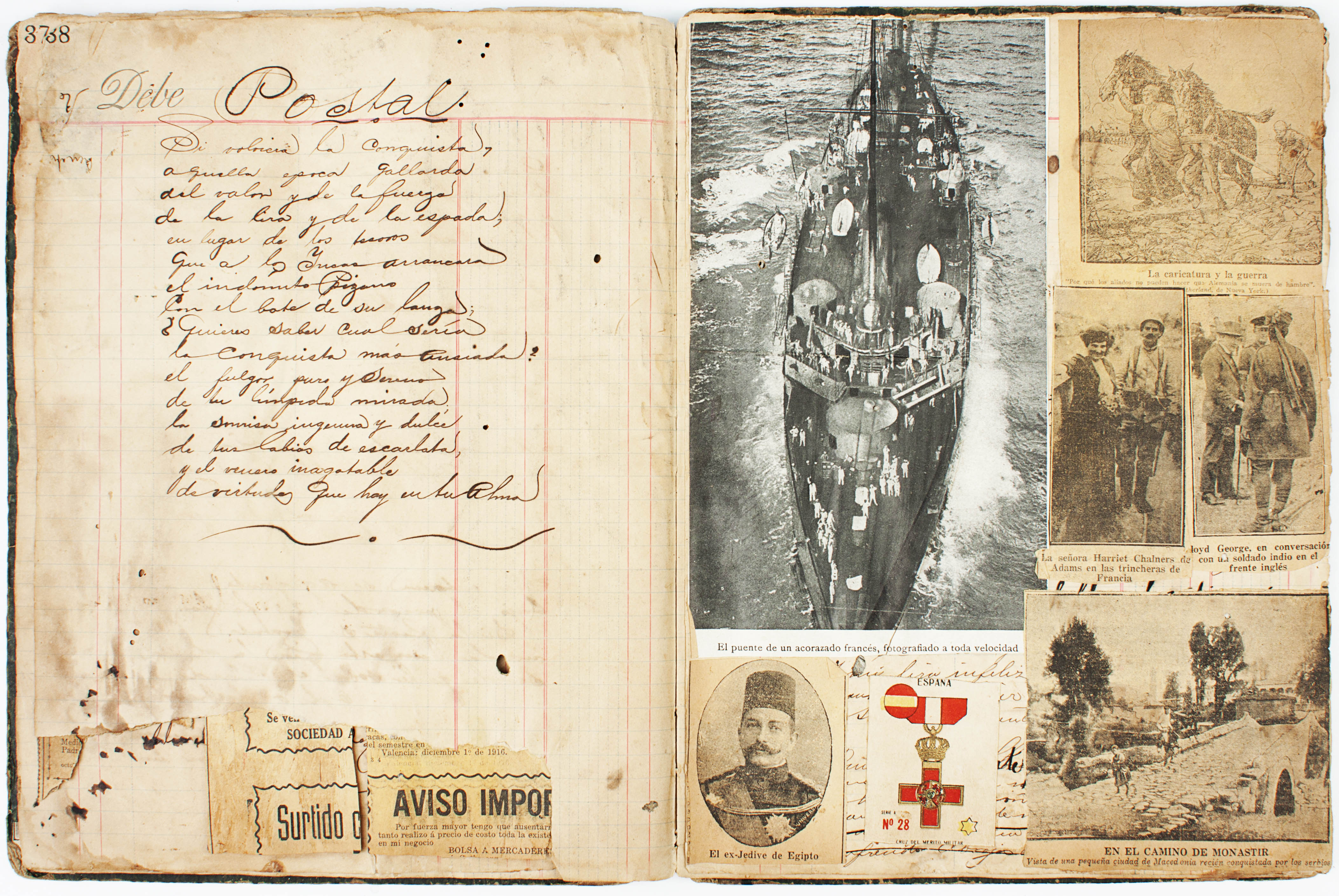 Uncle Renato transcribed his poems in formidable handwriting – creating a graphic poem – and indicated which were unpublished or published. His verses revealed that the sensibility of the poets of the era: tragic, aggressive and lovers of the night and of all impossible loves. "Daydreaming is the cause of sorrow," he writes. On one of his unpublished poems, he writes:
The Thunder

I want – God told me – to make piles out of
those cities I once cursed,
And that by the impure song of its orgy
Out of pain, the convulsions occurs!
I wish that from your light, the explosions
will annihilate its shameless audacity,
And that my justly prophecy be complied
before the mute horror of the Nations!
And so quickly, accurate and brilliant,
Crumbling the temples and the palaces,
I reduced to dust, the powerful.
The sound of my voice was heard through the spaces,
Upon my omnipotent crash and
a cloud of dust seen on the environment!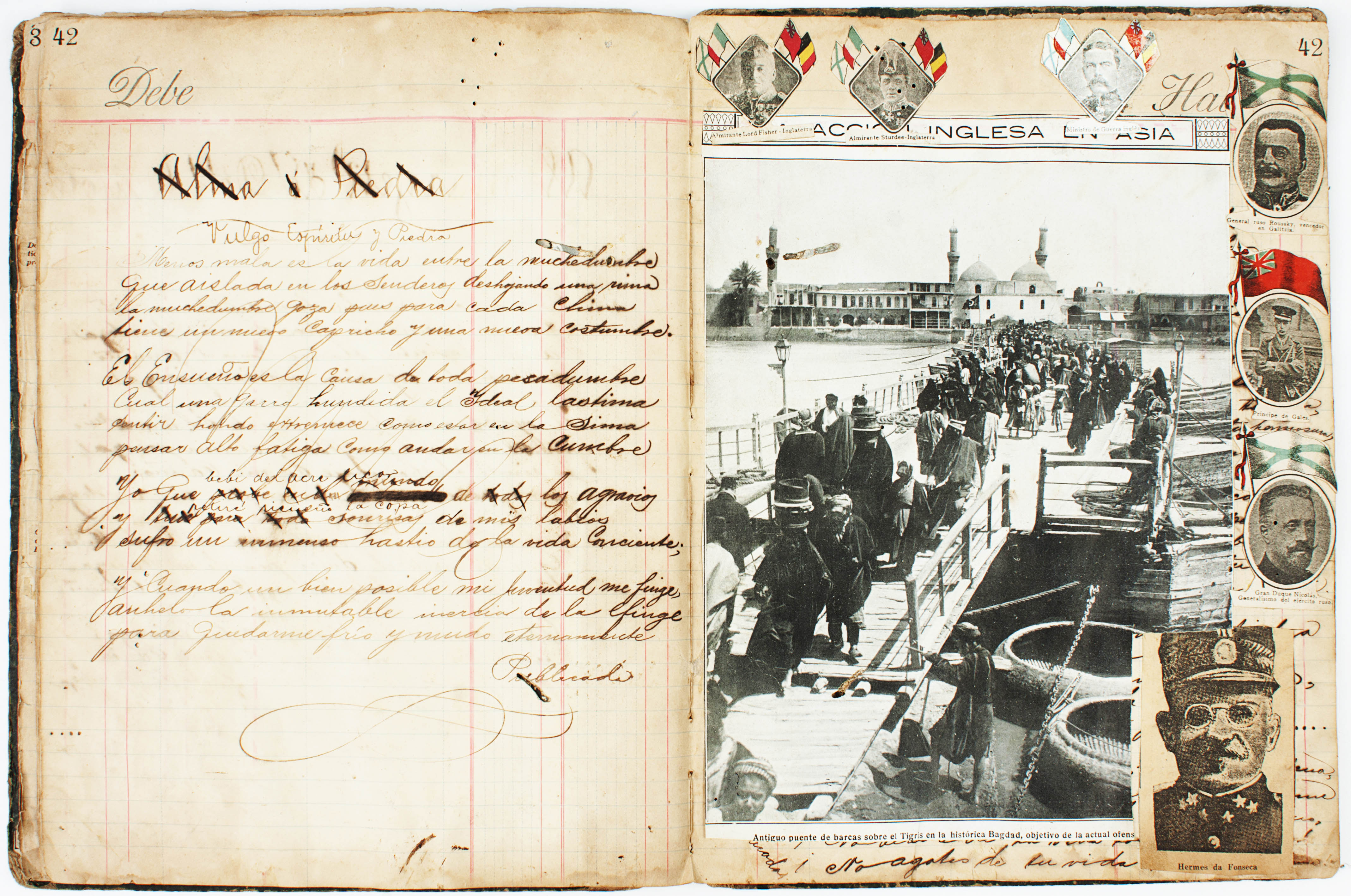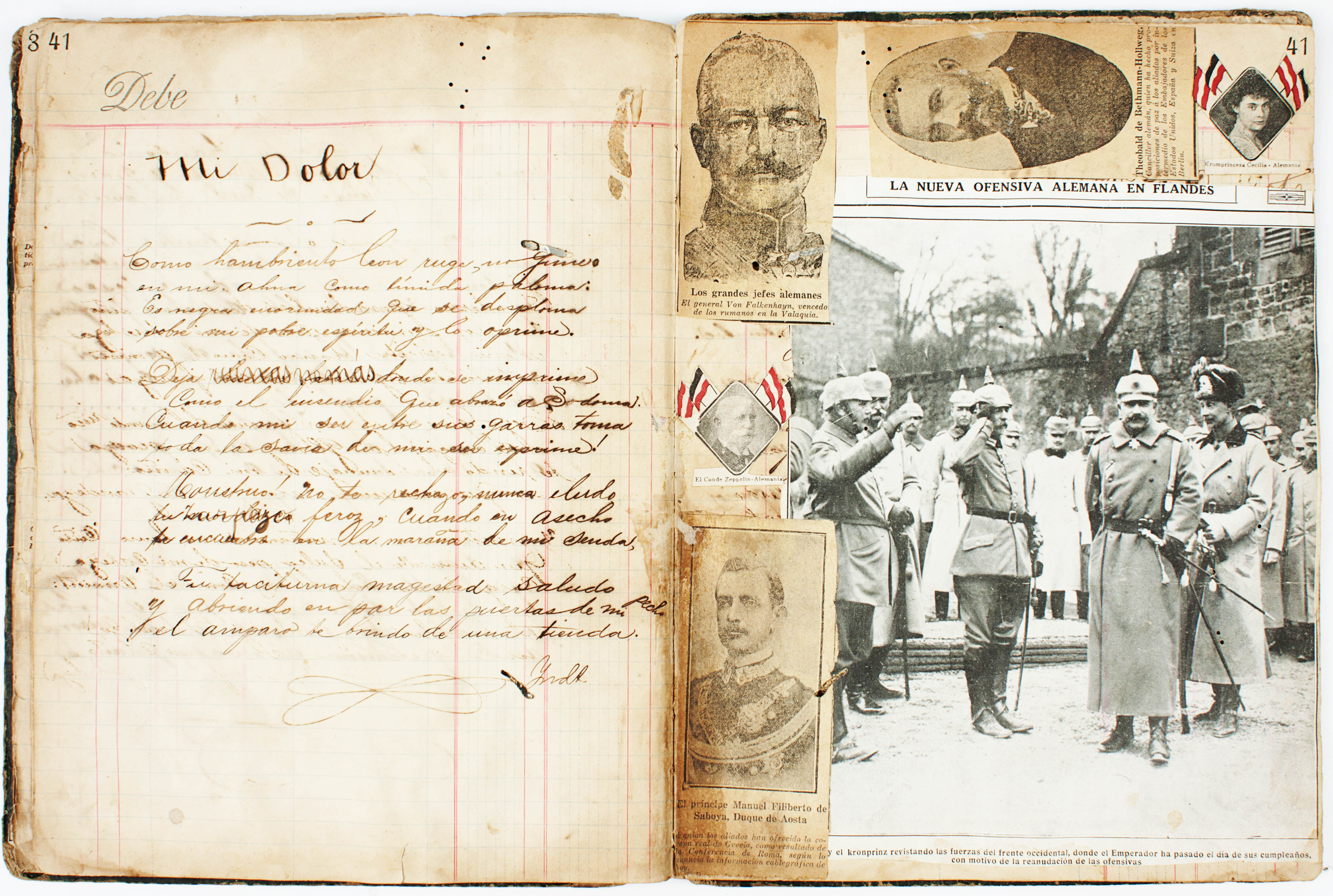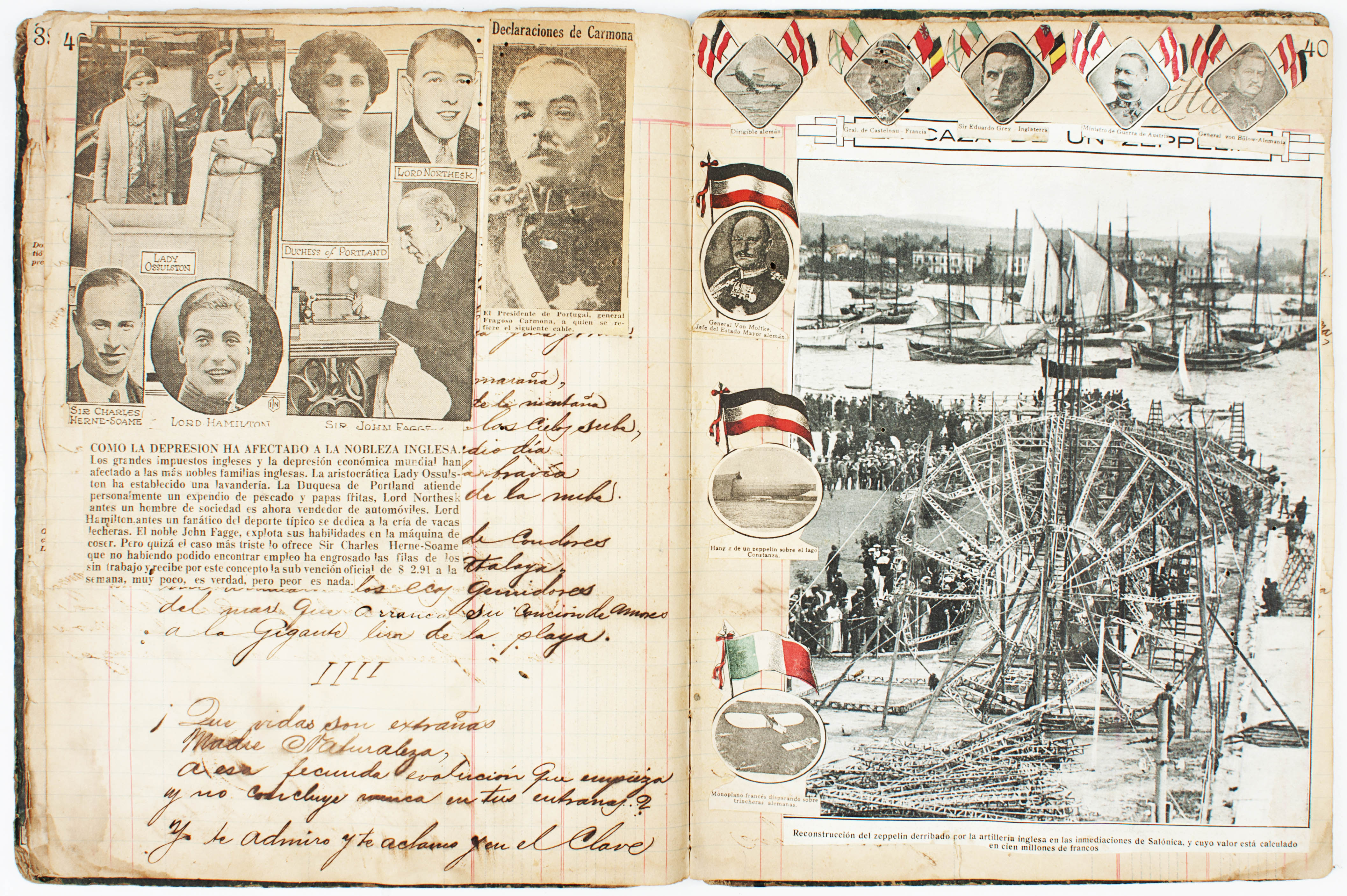 Drawn on the even pages are the poems; on the odd pages are three types of cuttings: those taken from the press, all yellowy; the ones extracted from magazines, still in good shape; and the cigarette boxes medal and military figures trading cards or stamps. This notebook also reflects the impact and amazement of a poet living at the end of the world on a far-away-city, conscious that Humanity was witnessing a new face of the horror, as it may never had seen it before.
As a curiosity, there are nude cuttings from a photo studio and two arts works illustrations: "Perseo freeing Andromeda (group in marble by J. Pfahl) and "Siena Last Hours of Freedom".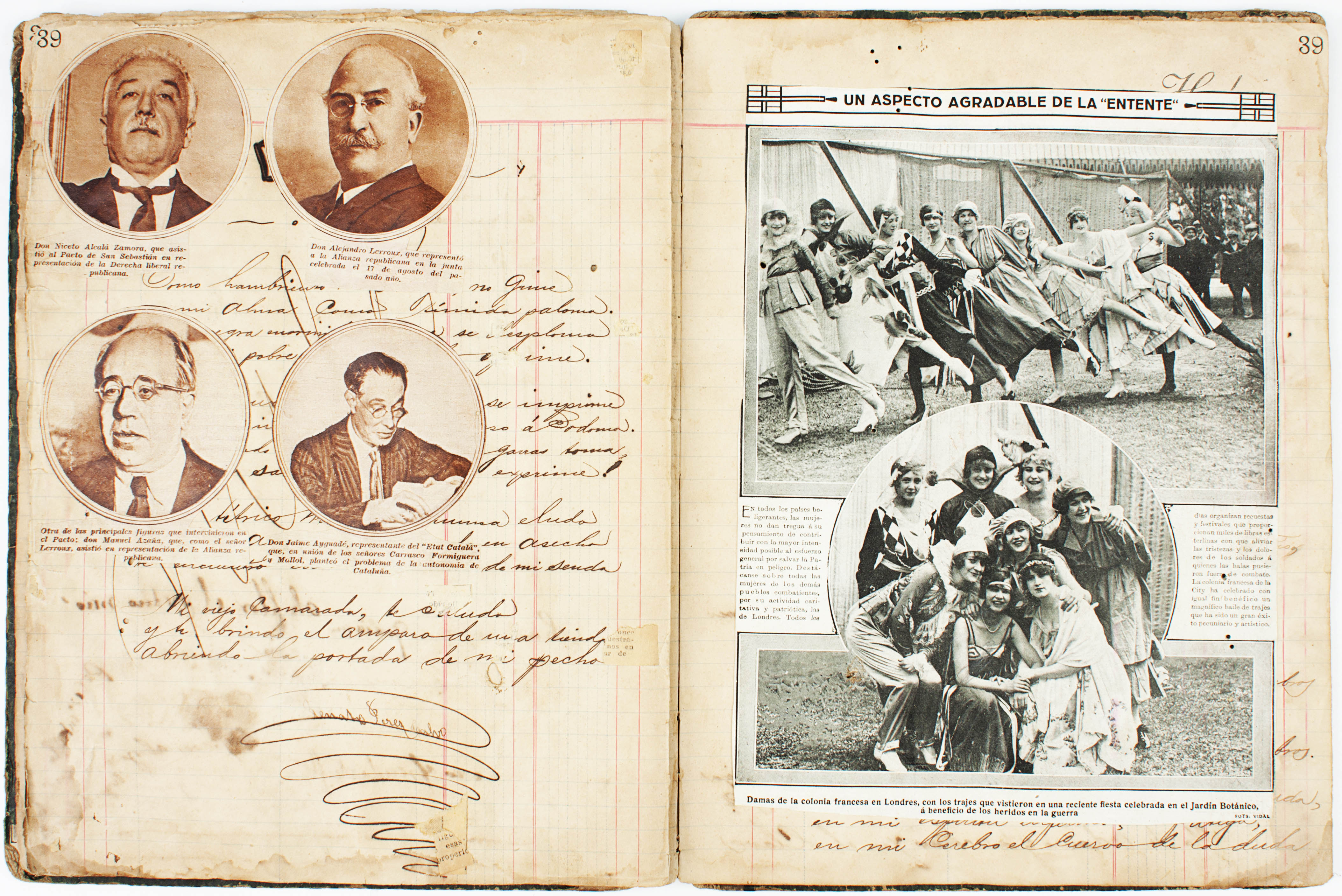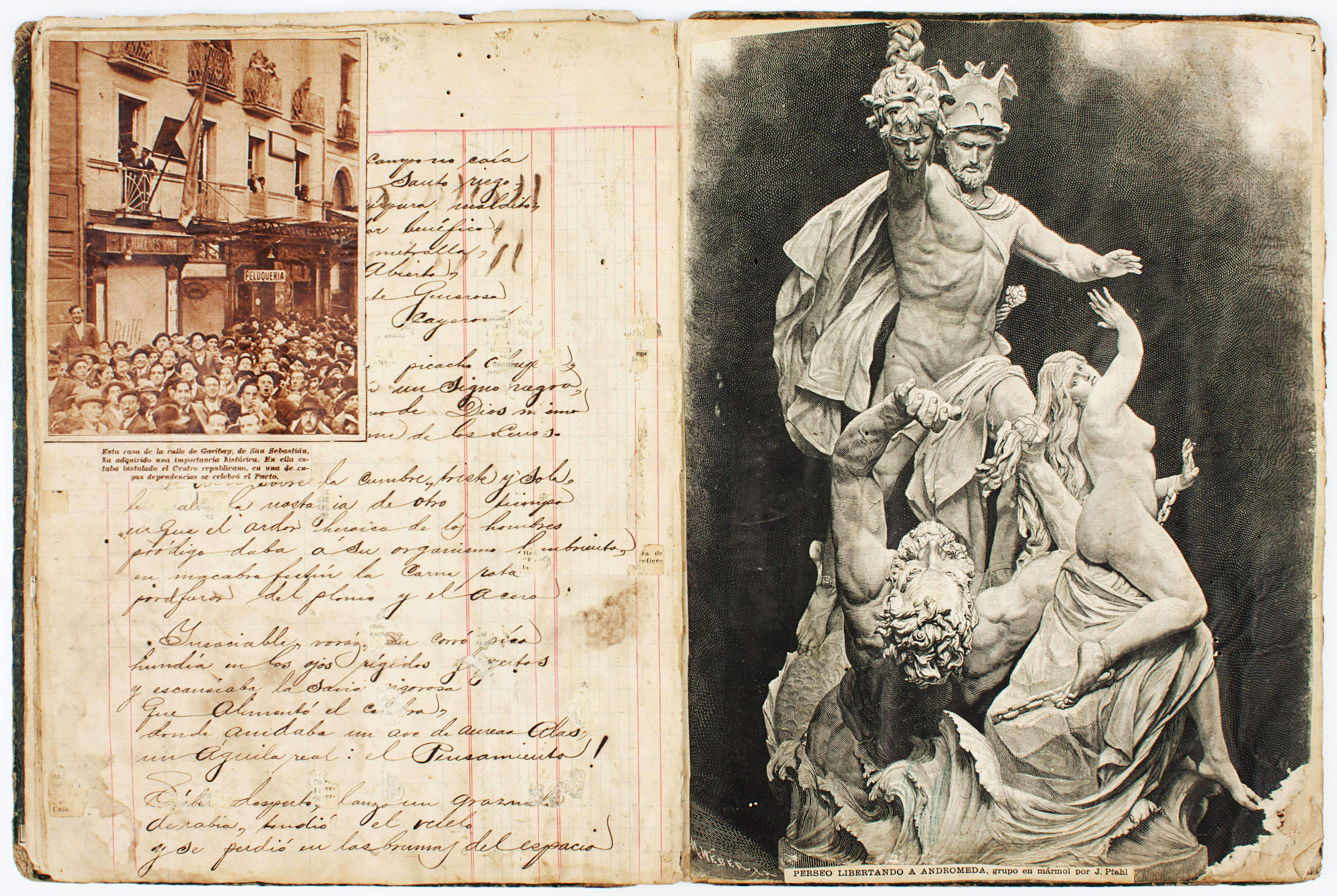 Today it is almost impossible to rebuild their names and the histories beyond their faces, but when I hold them on my hands, some of that past outlives the oversight.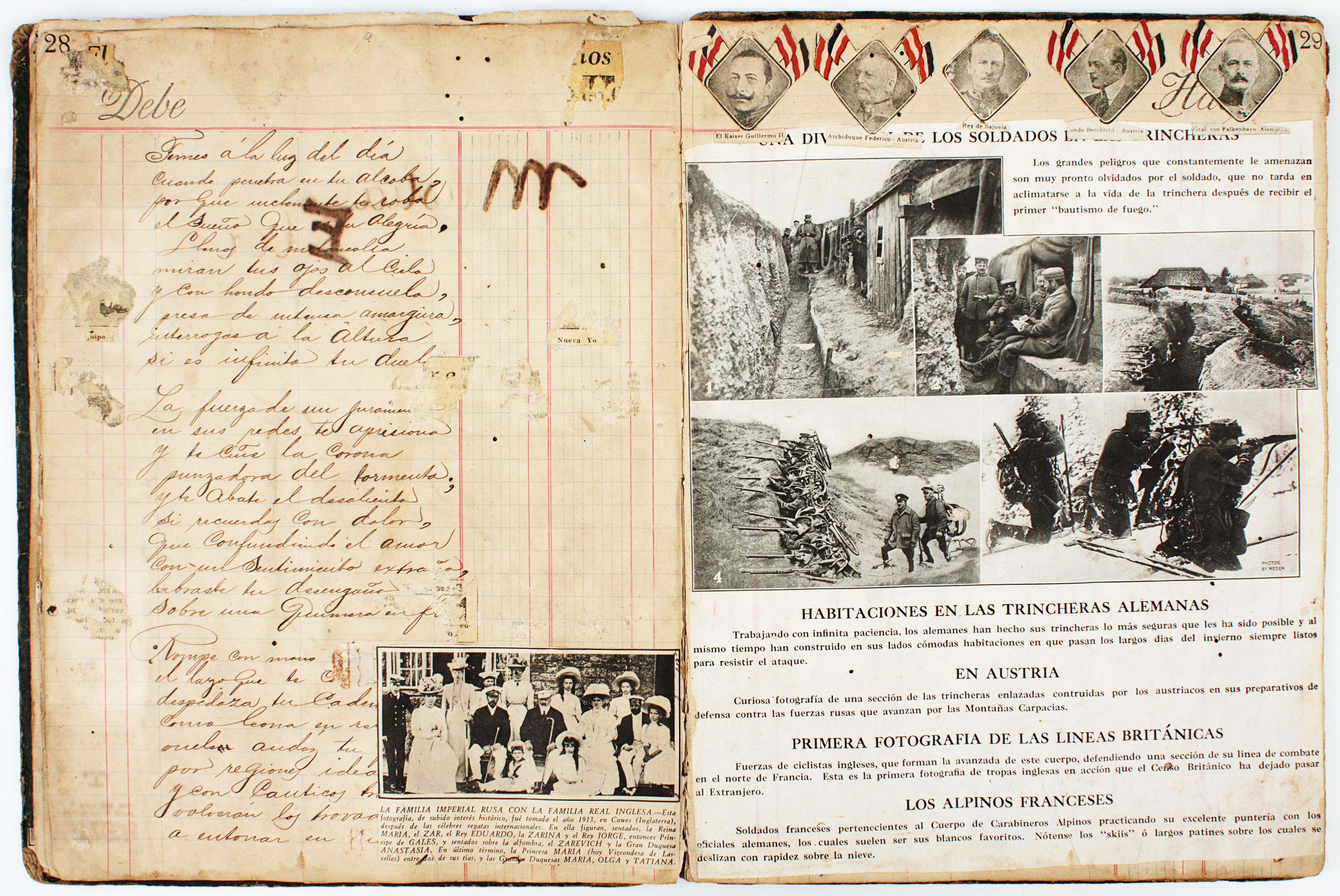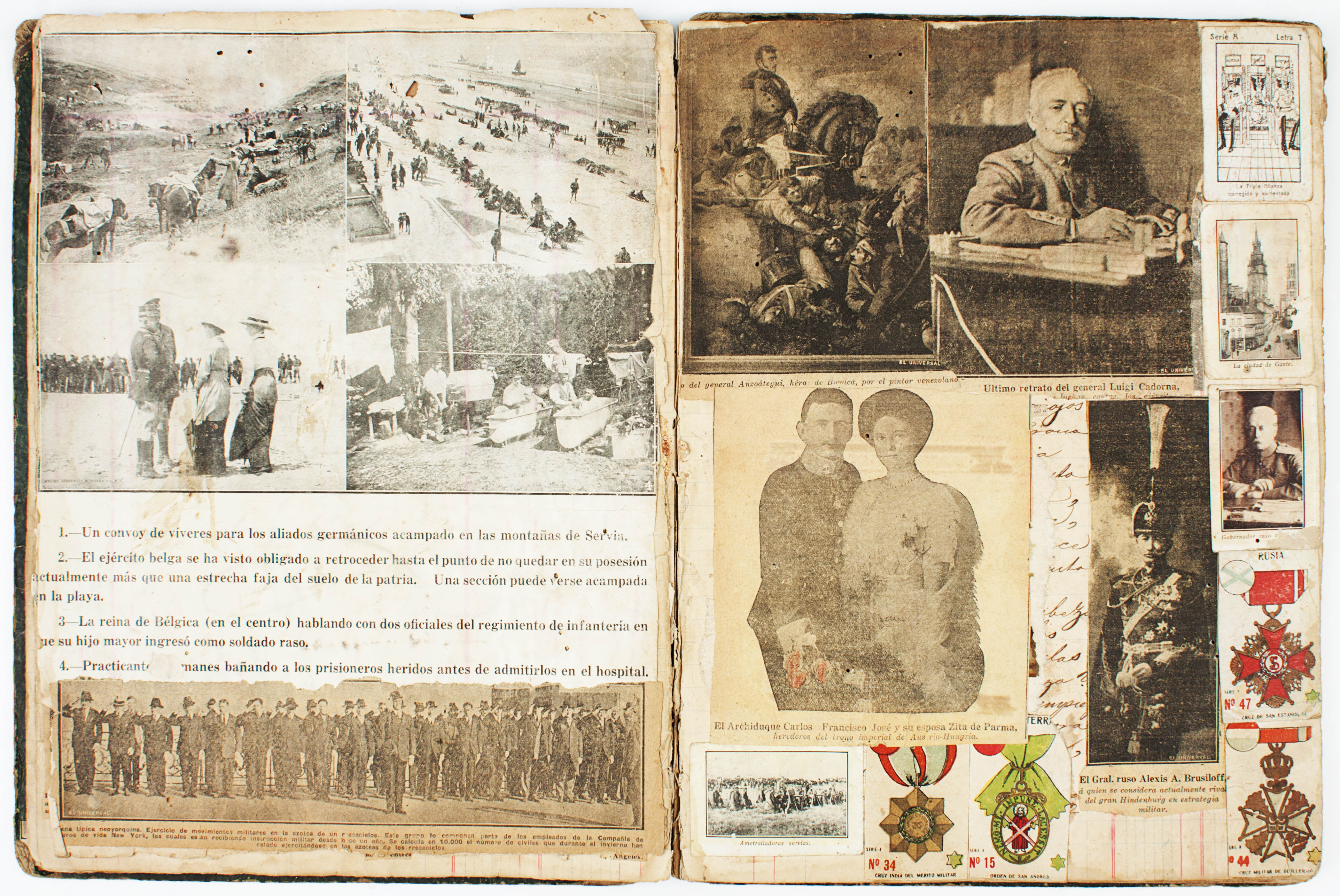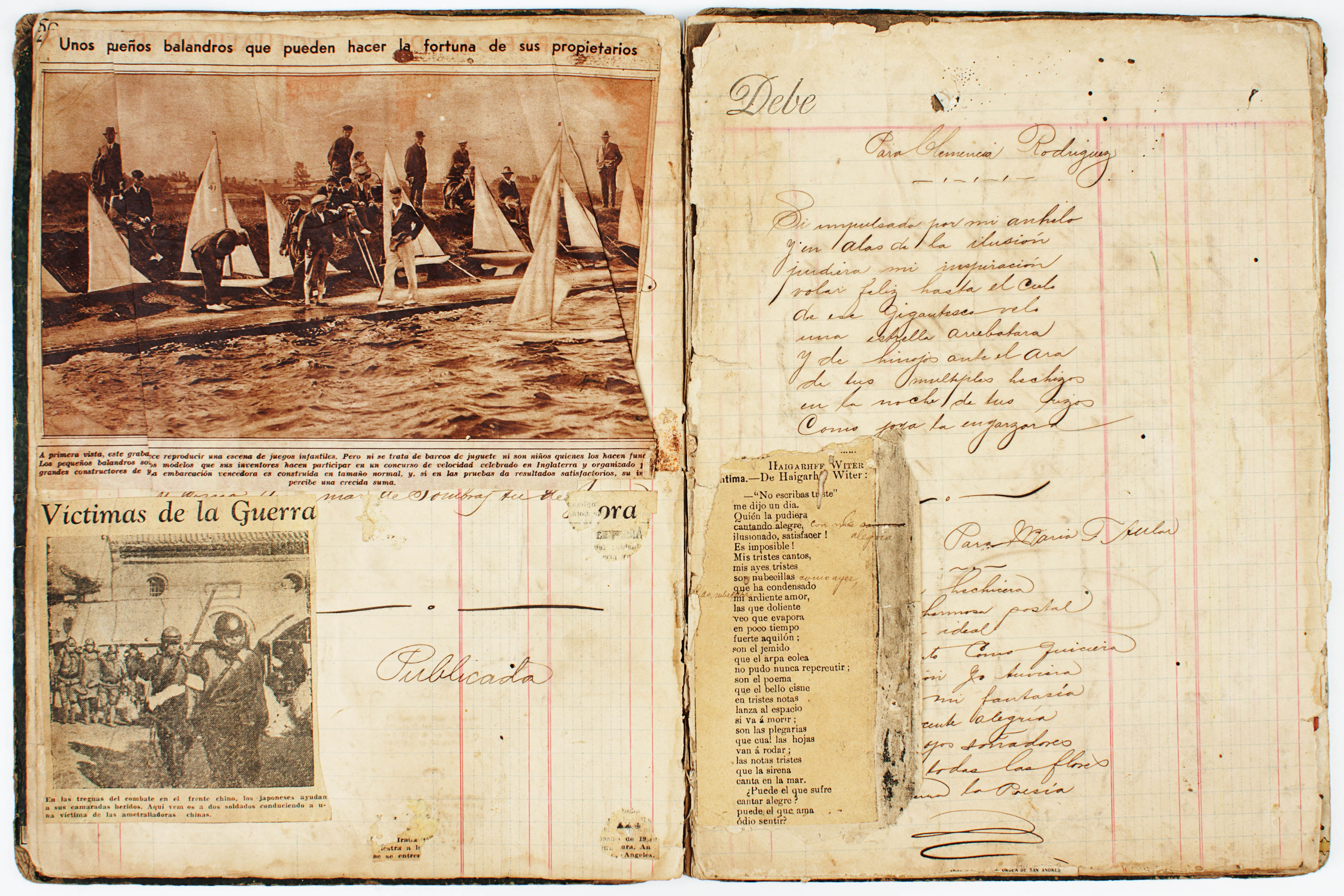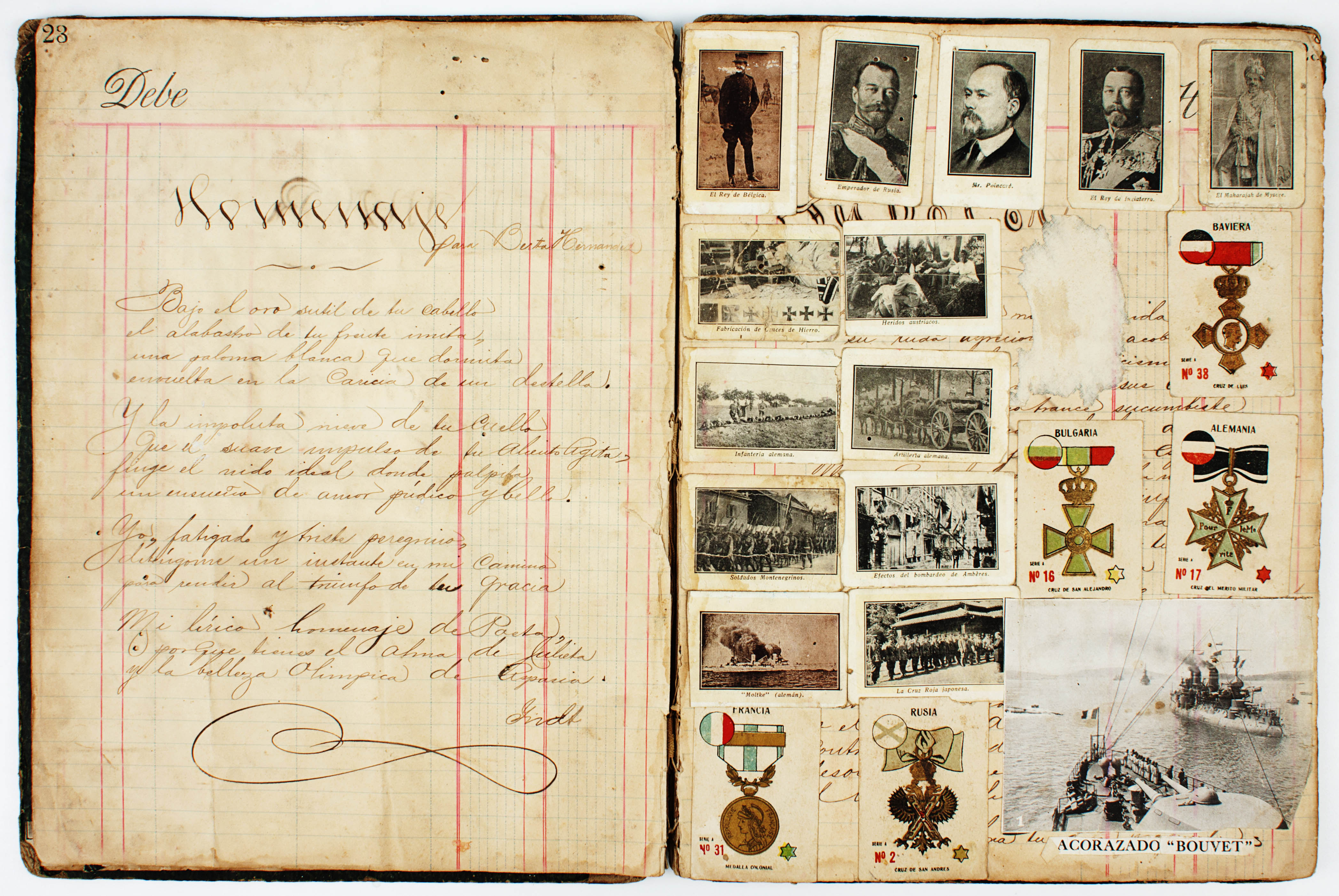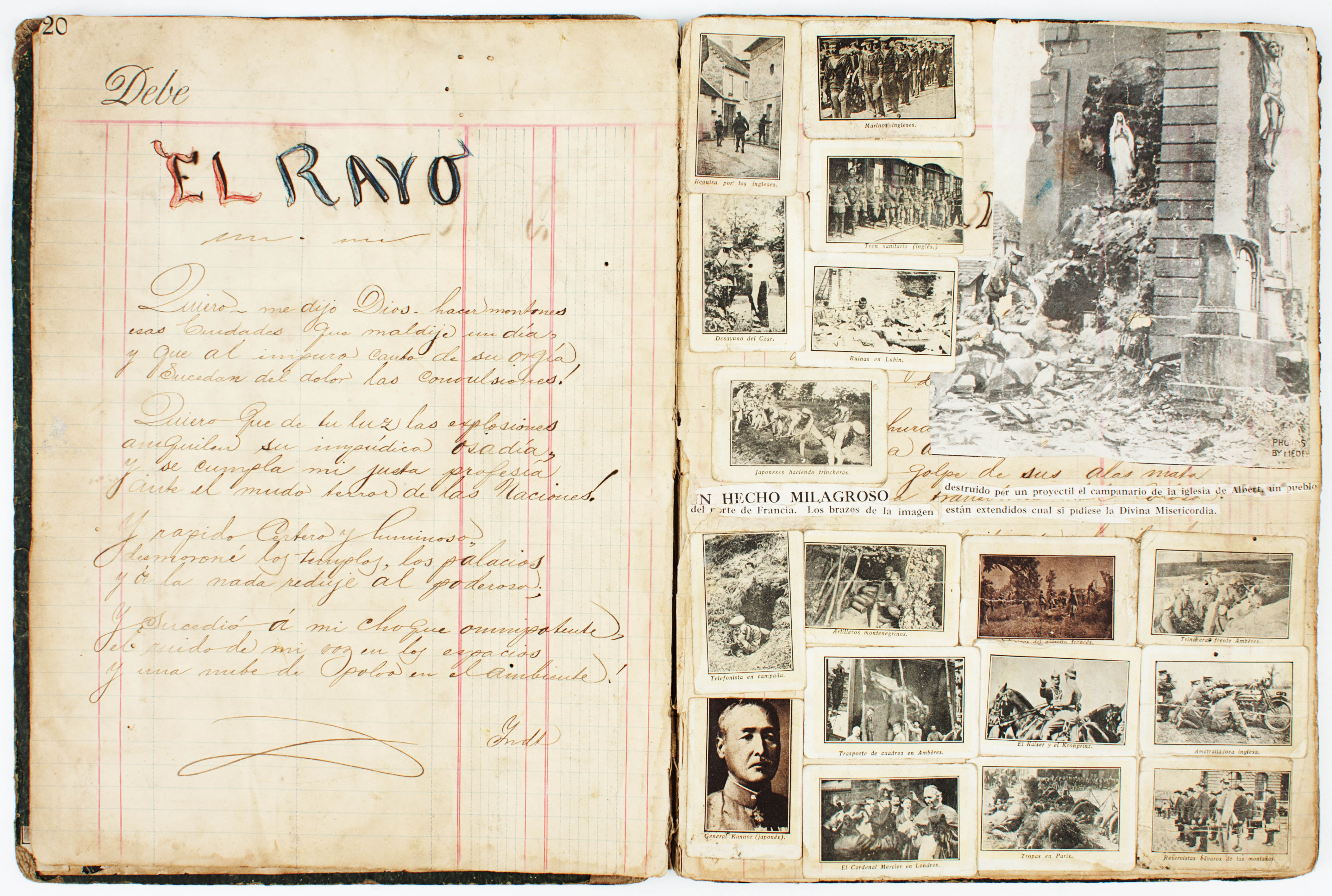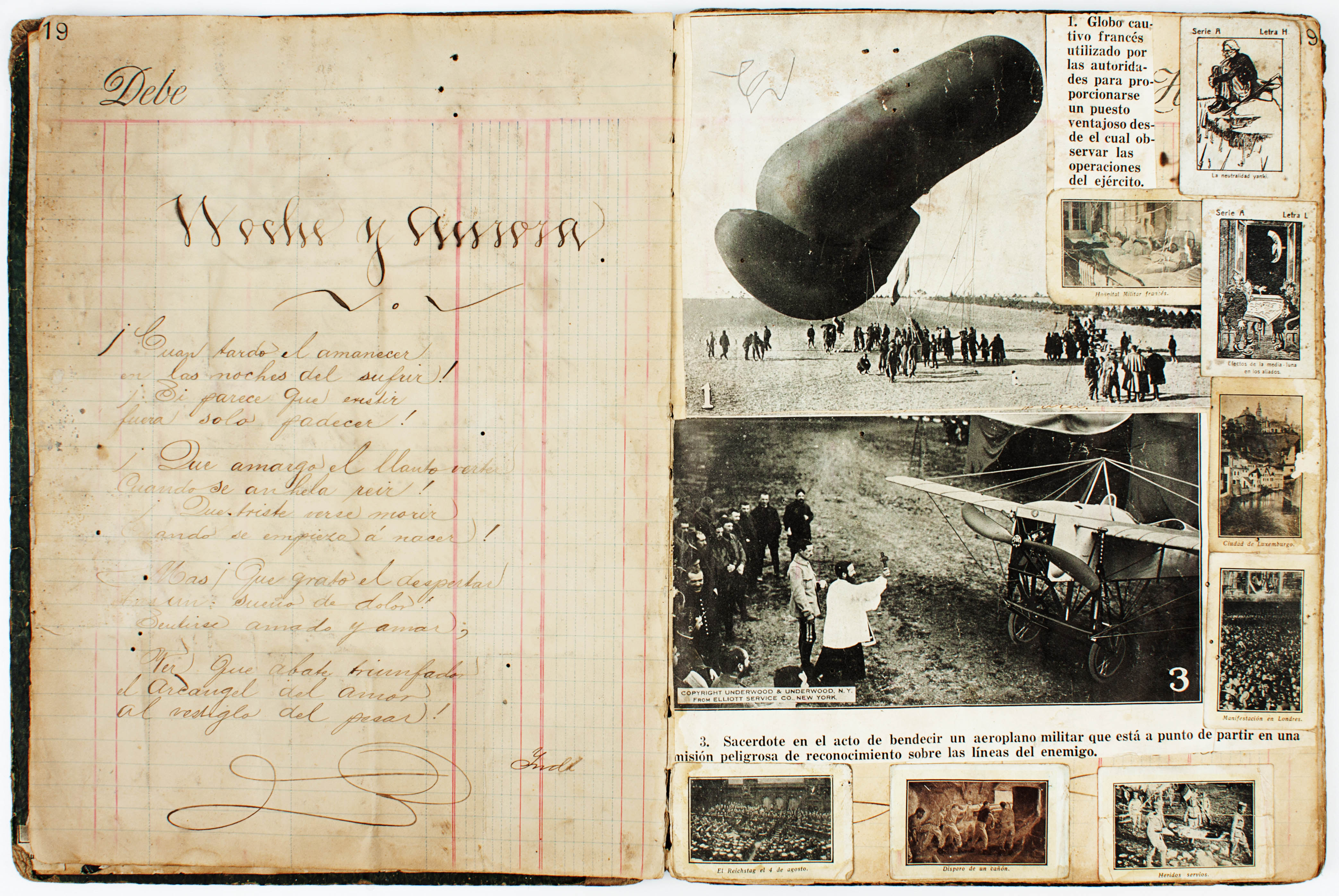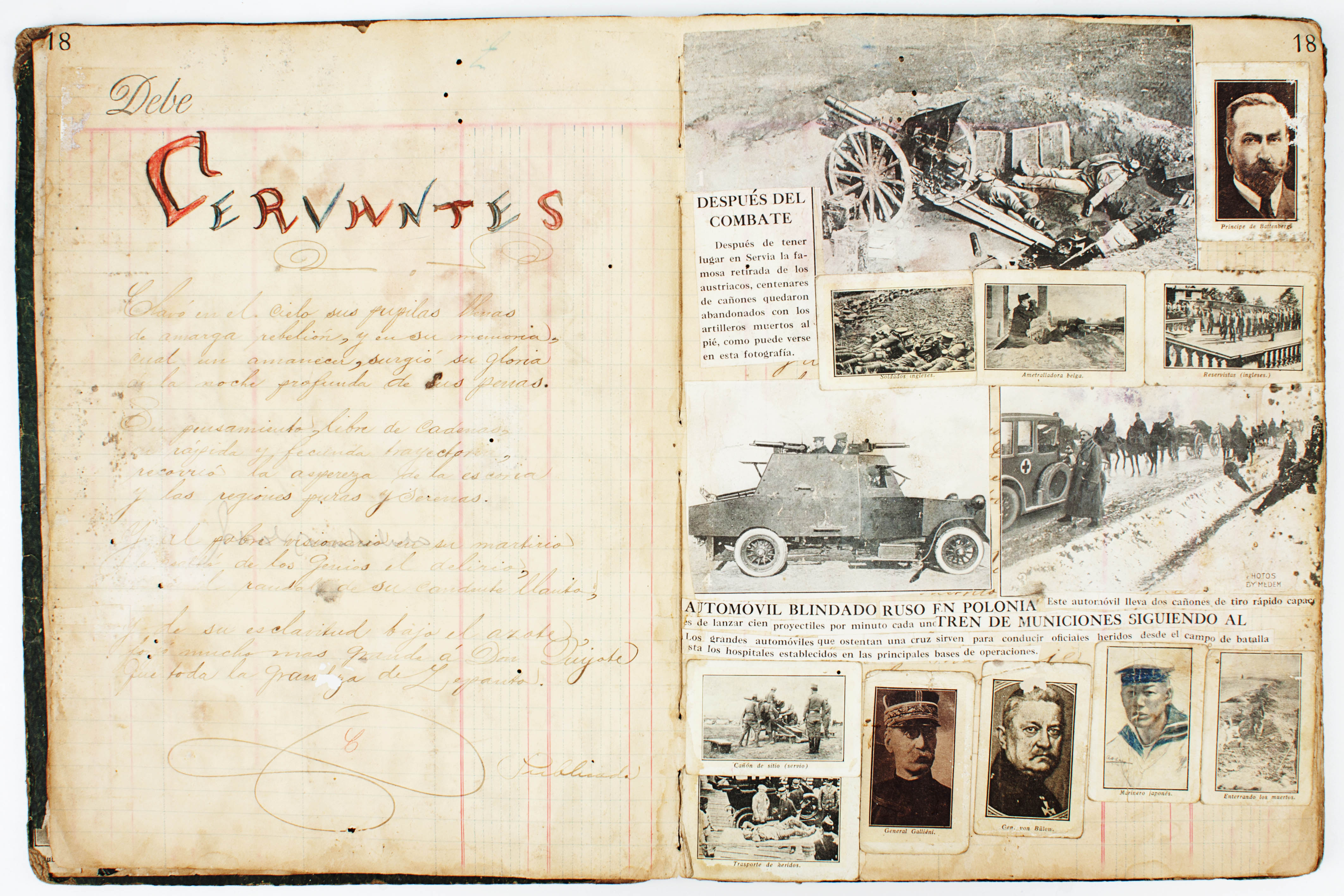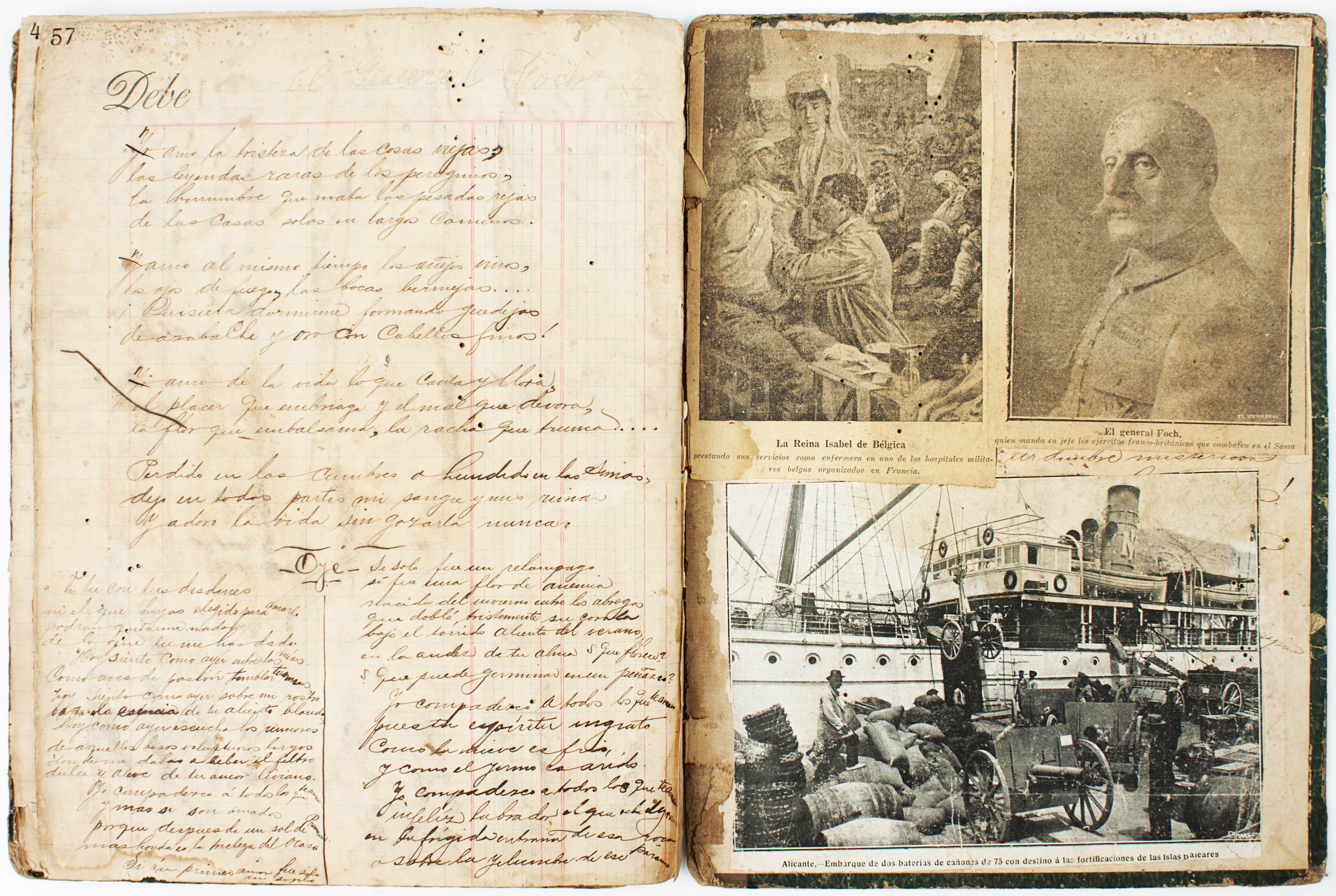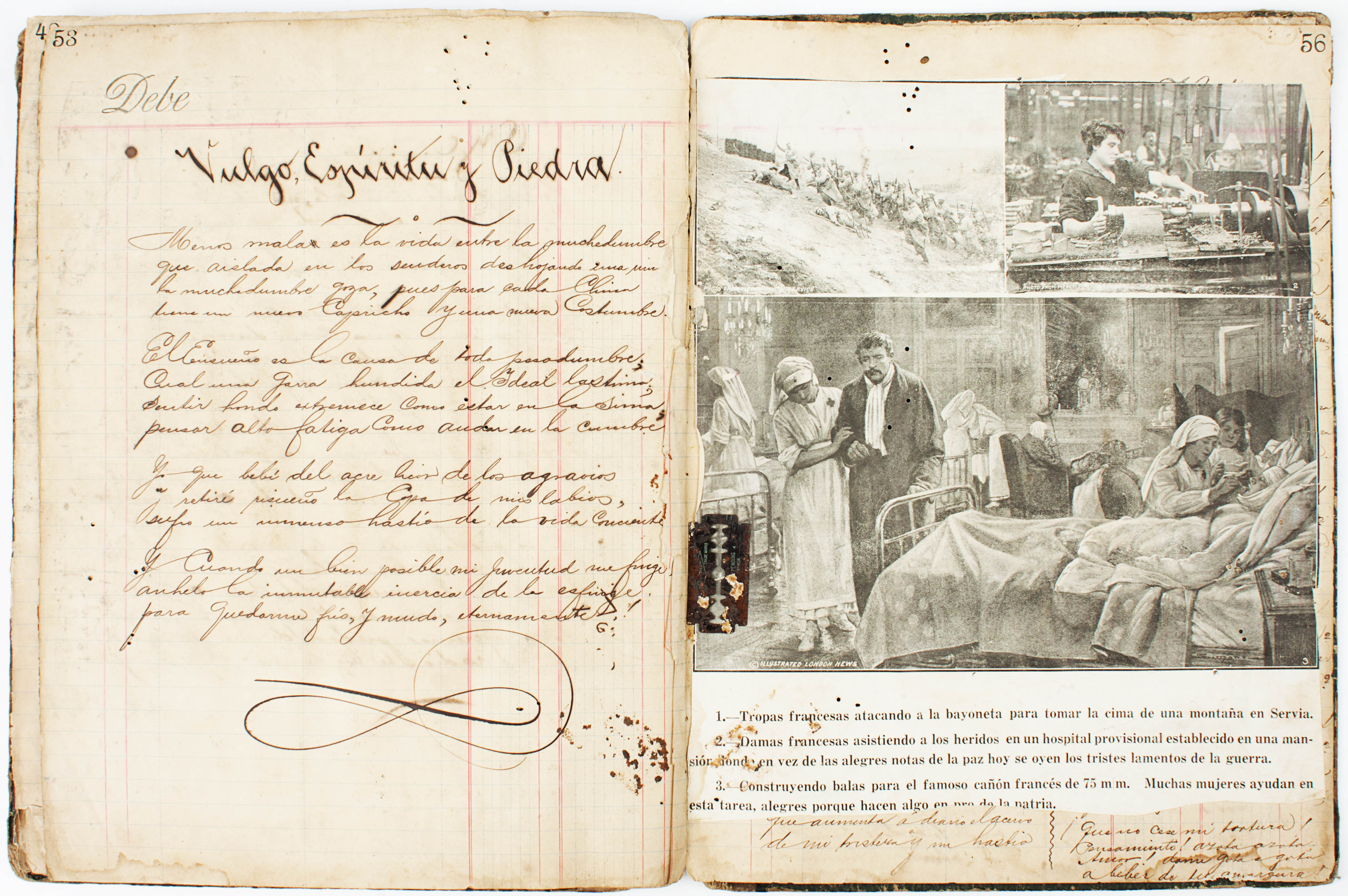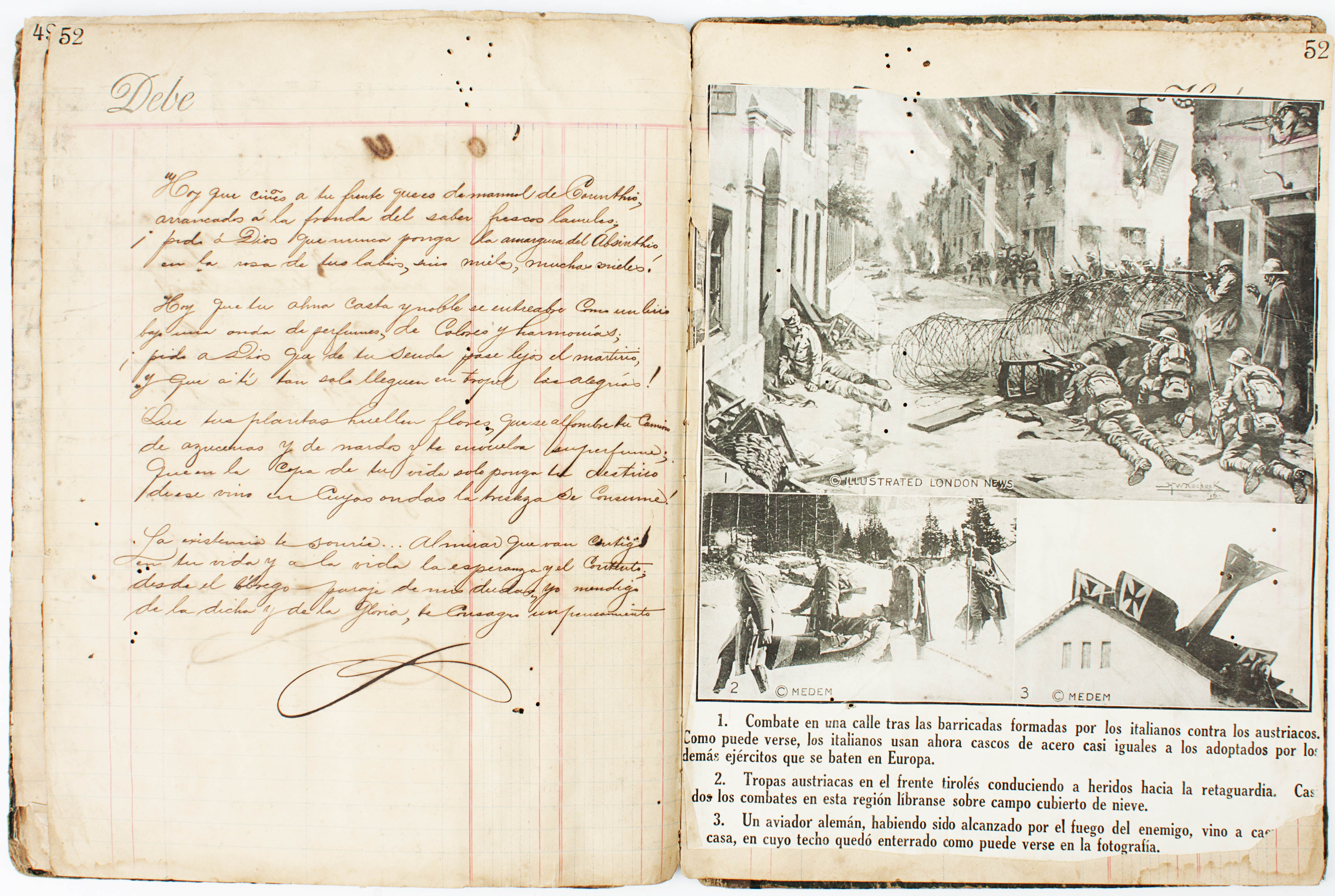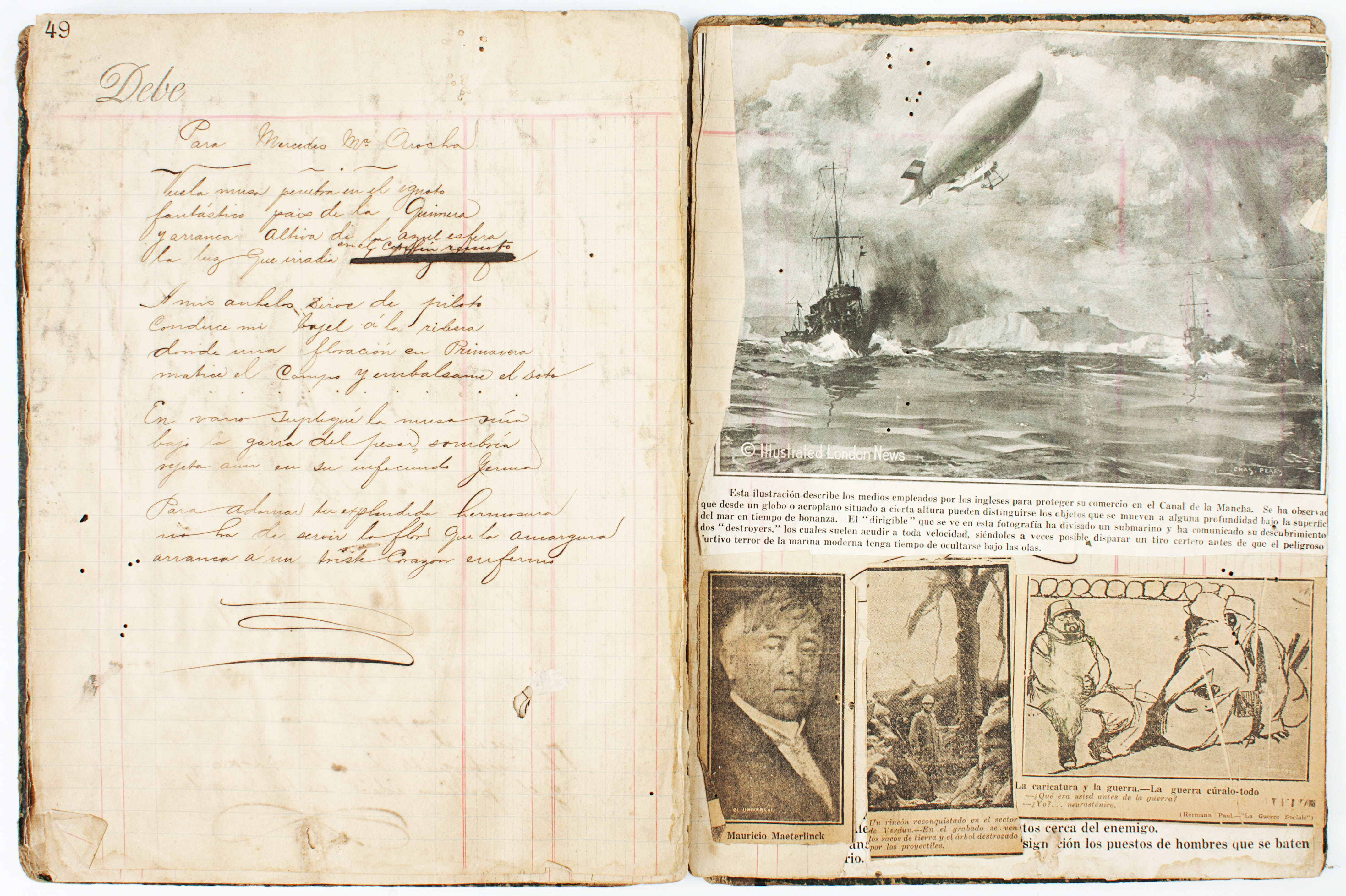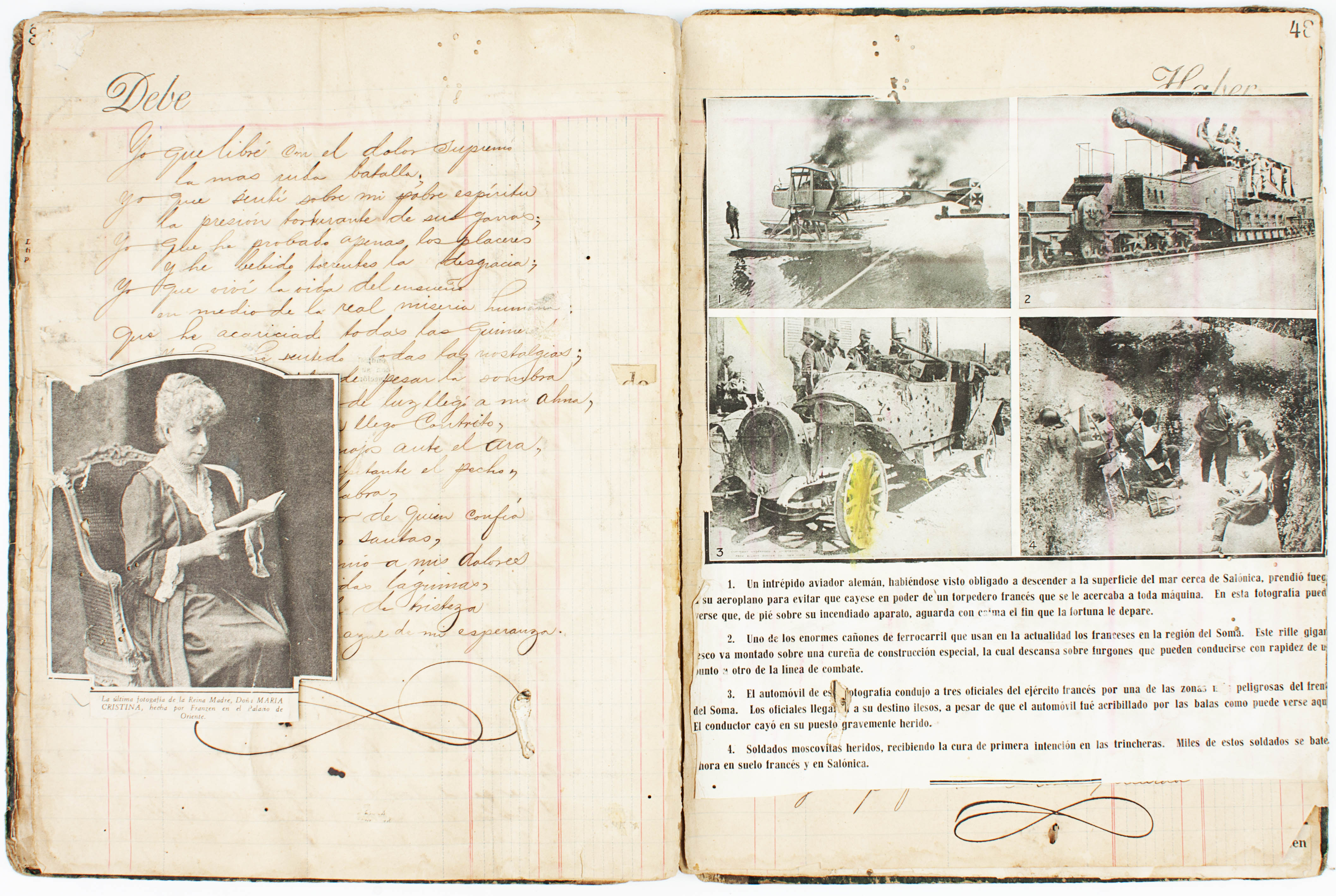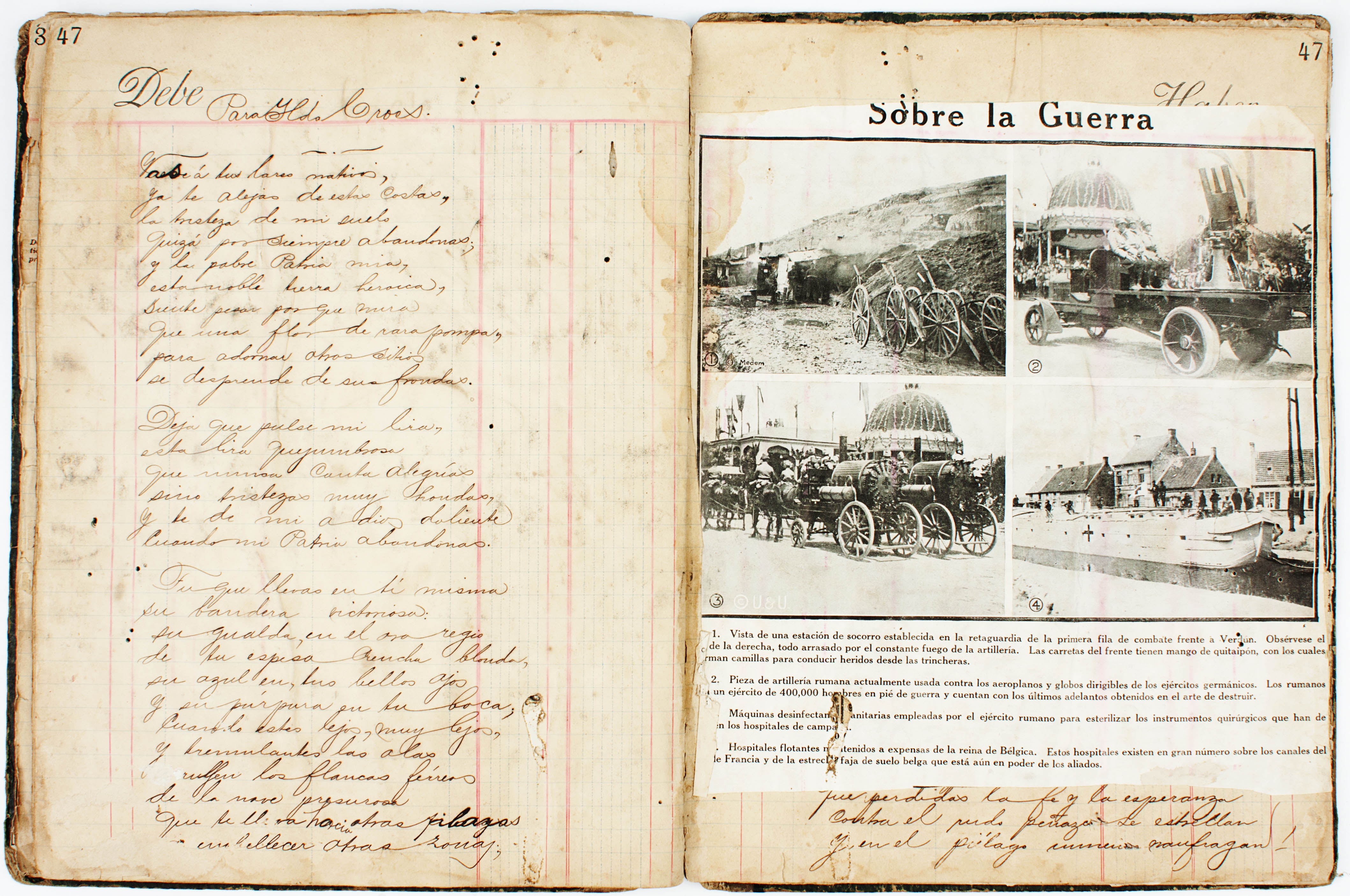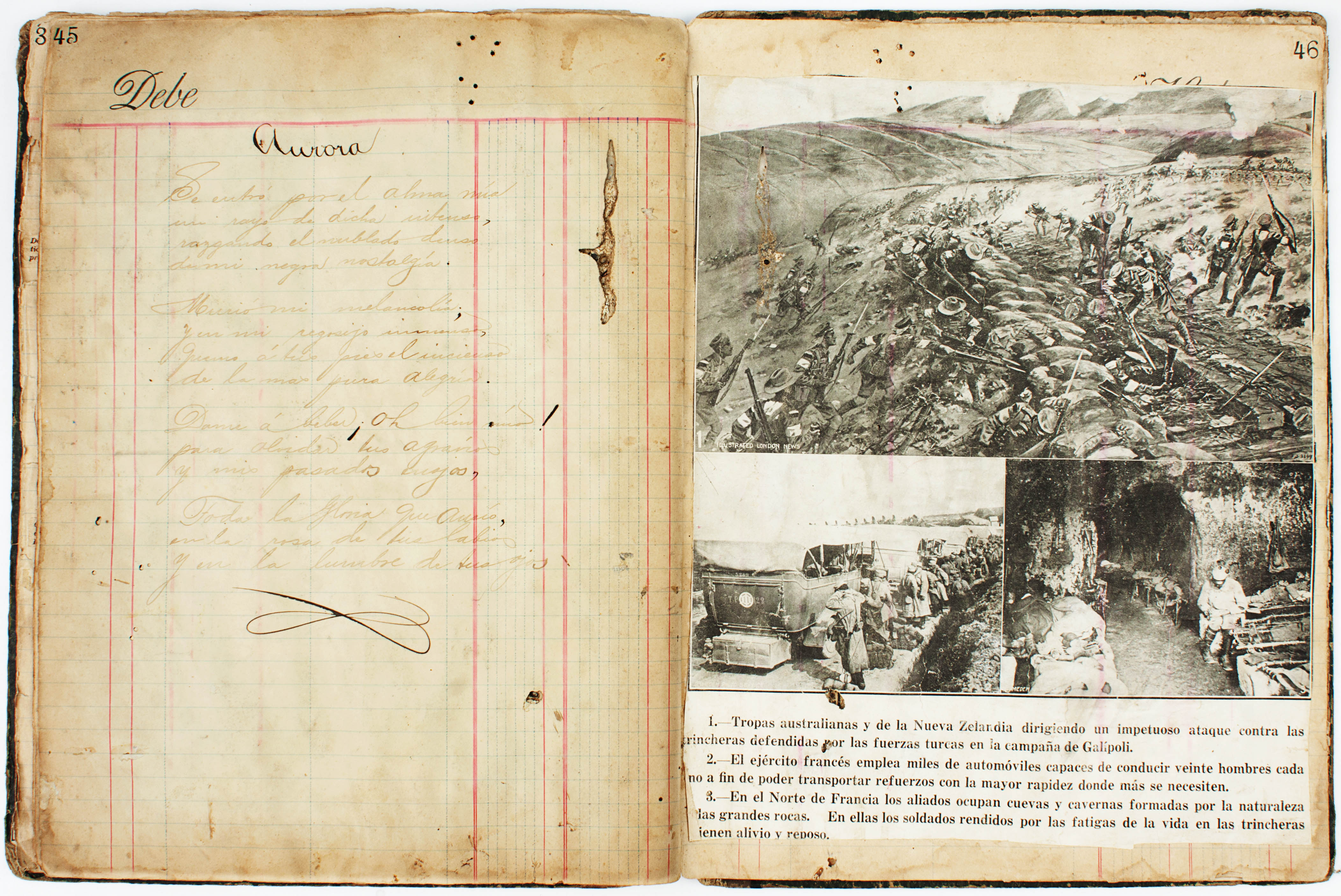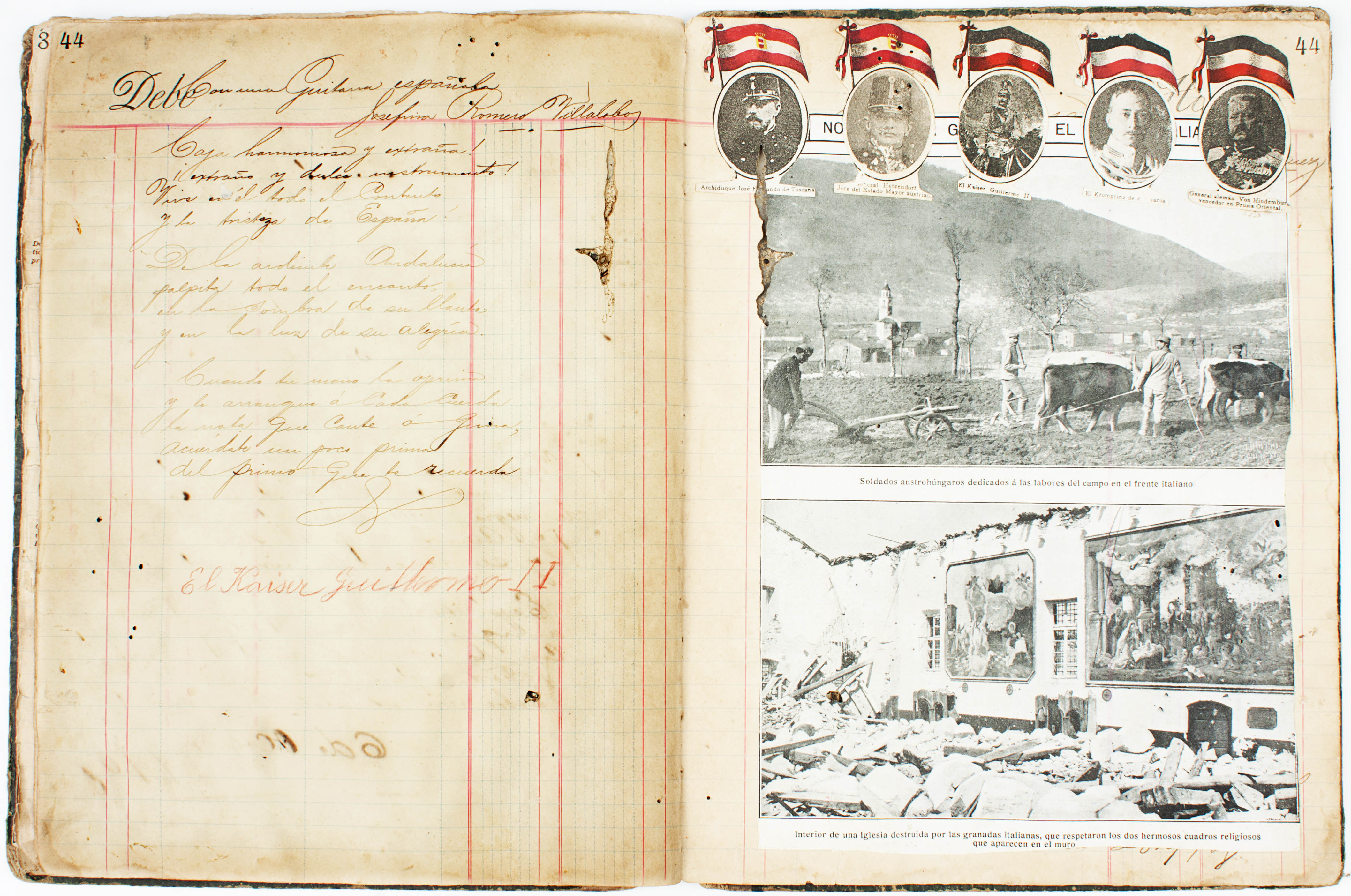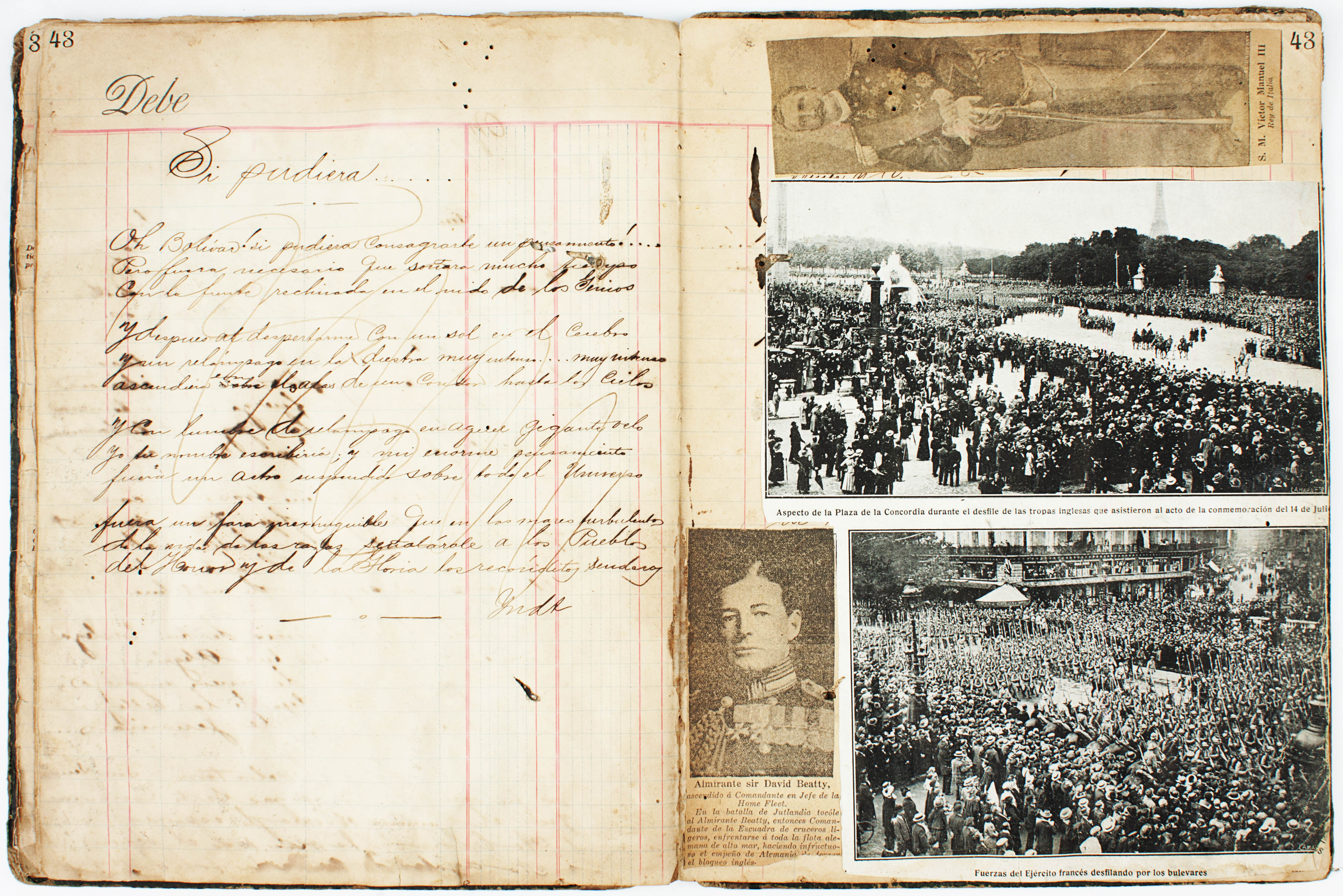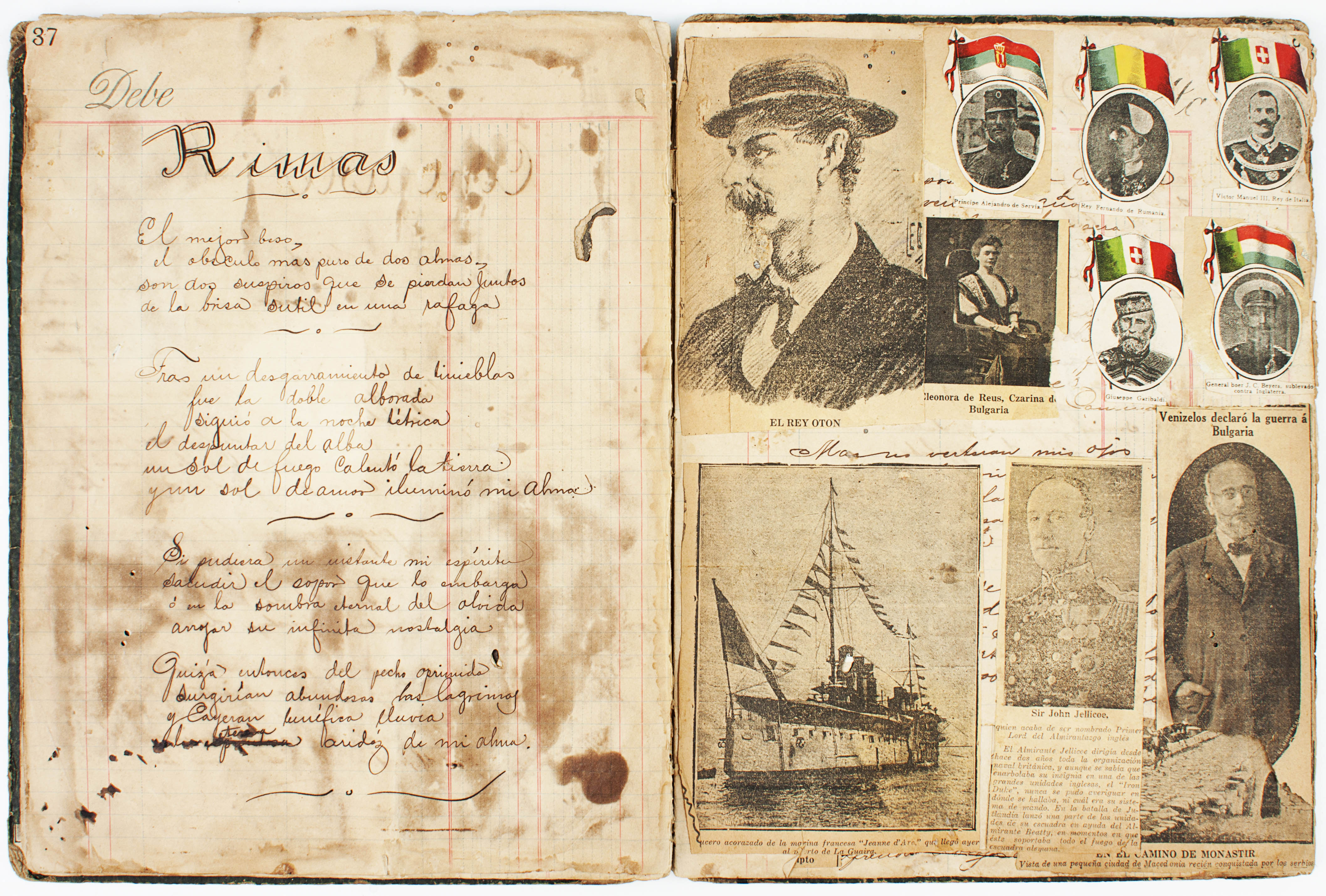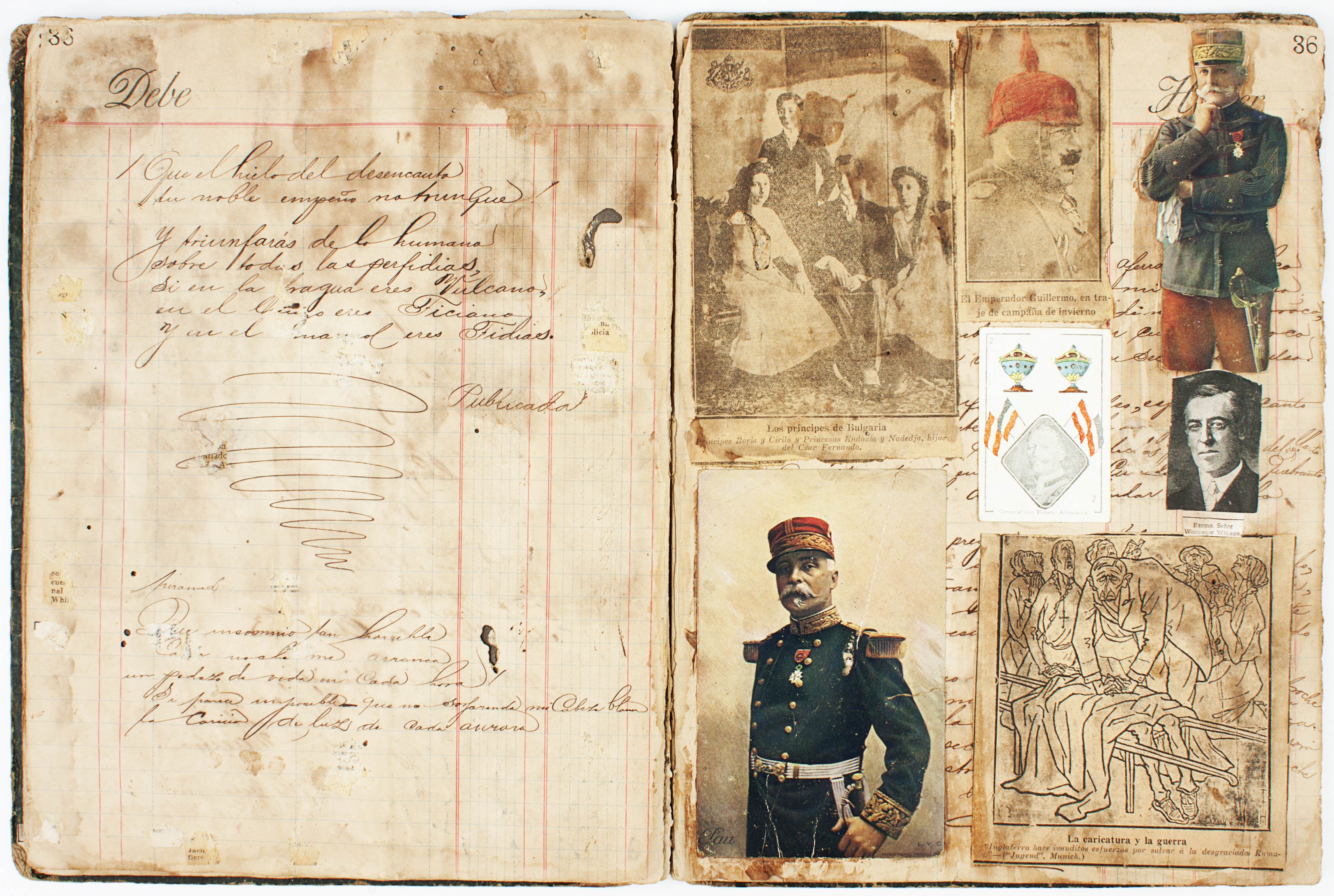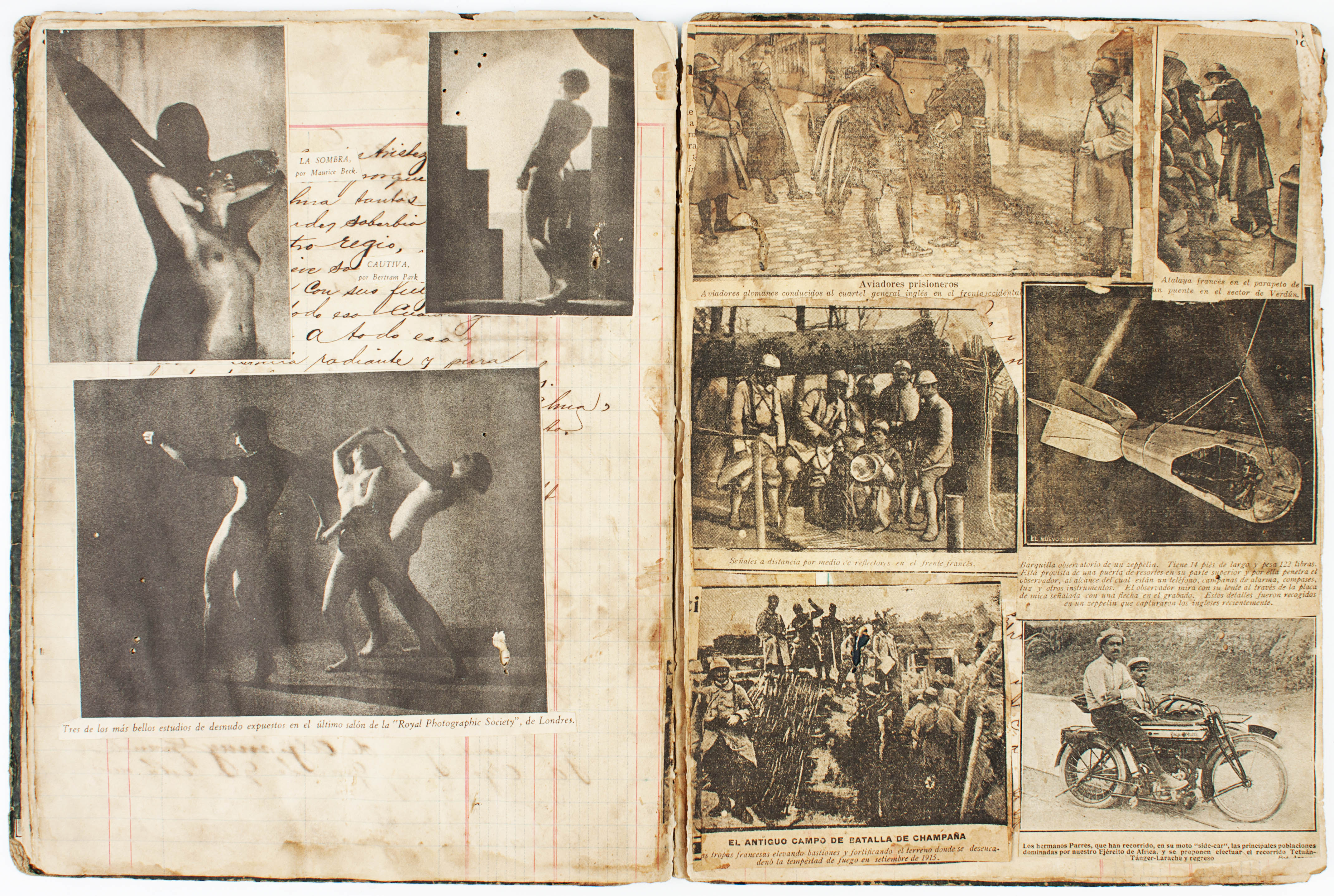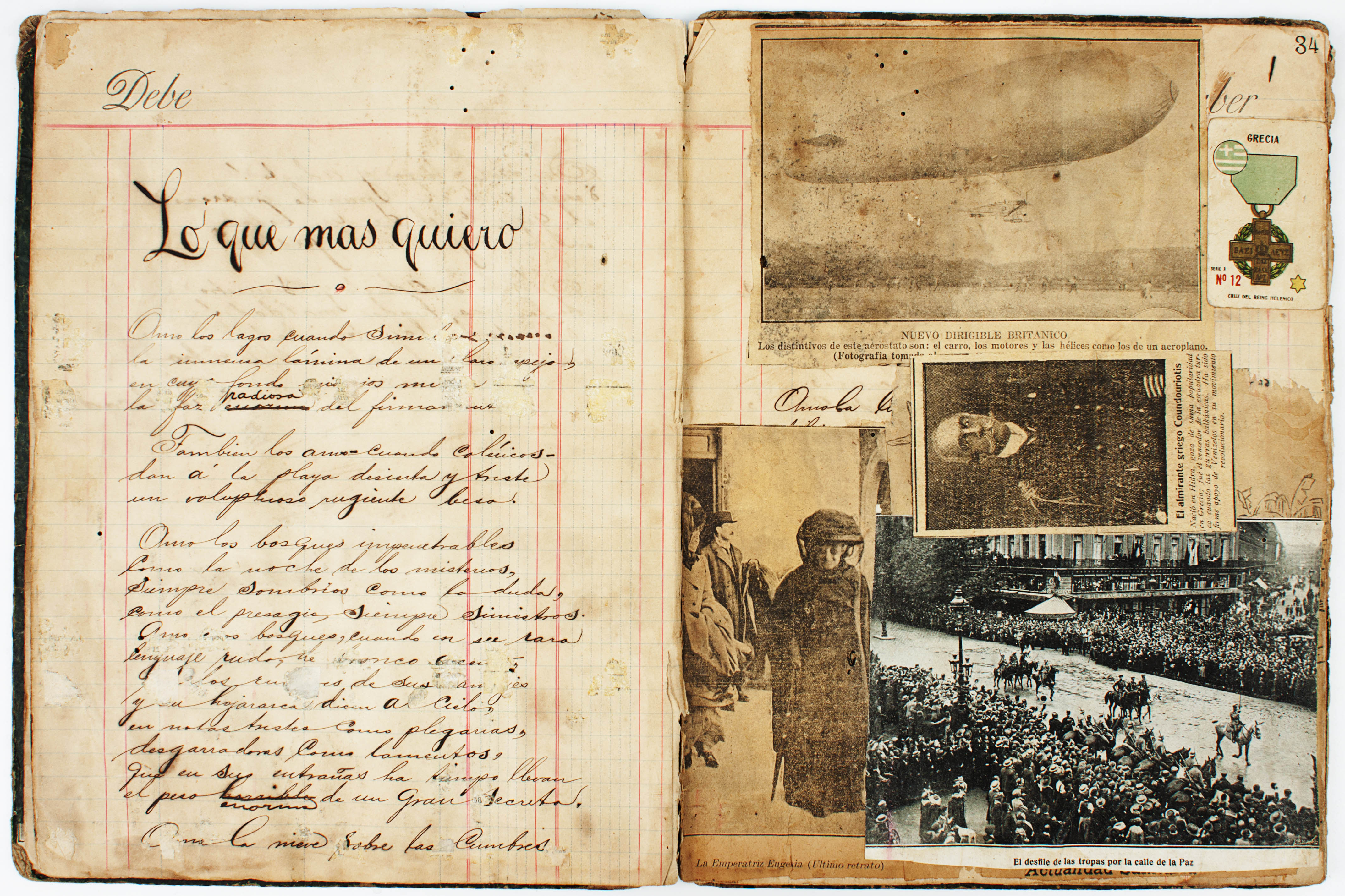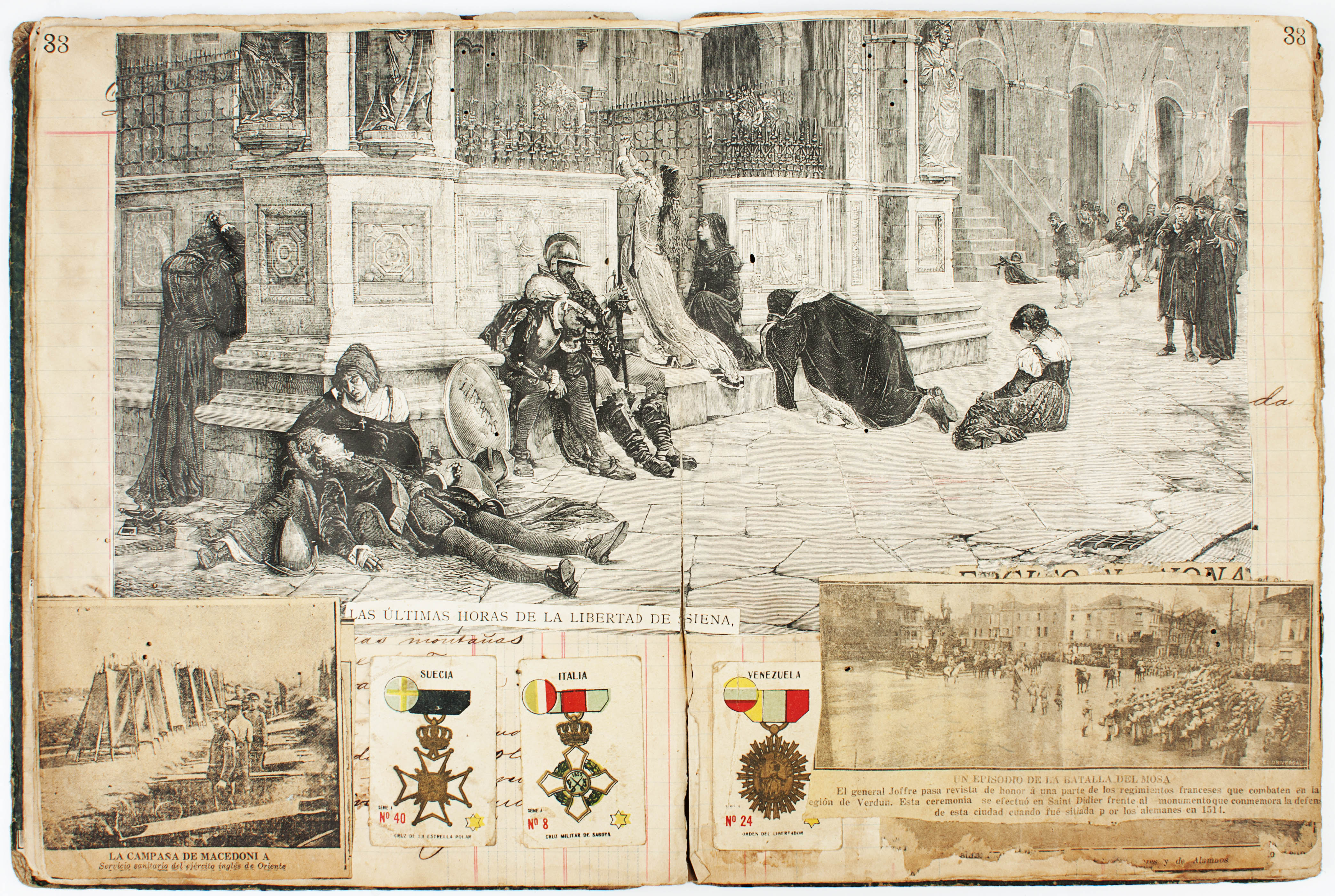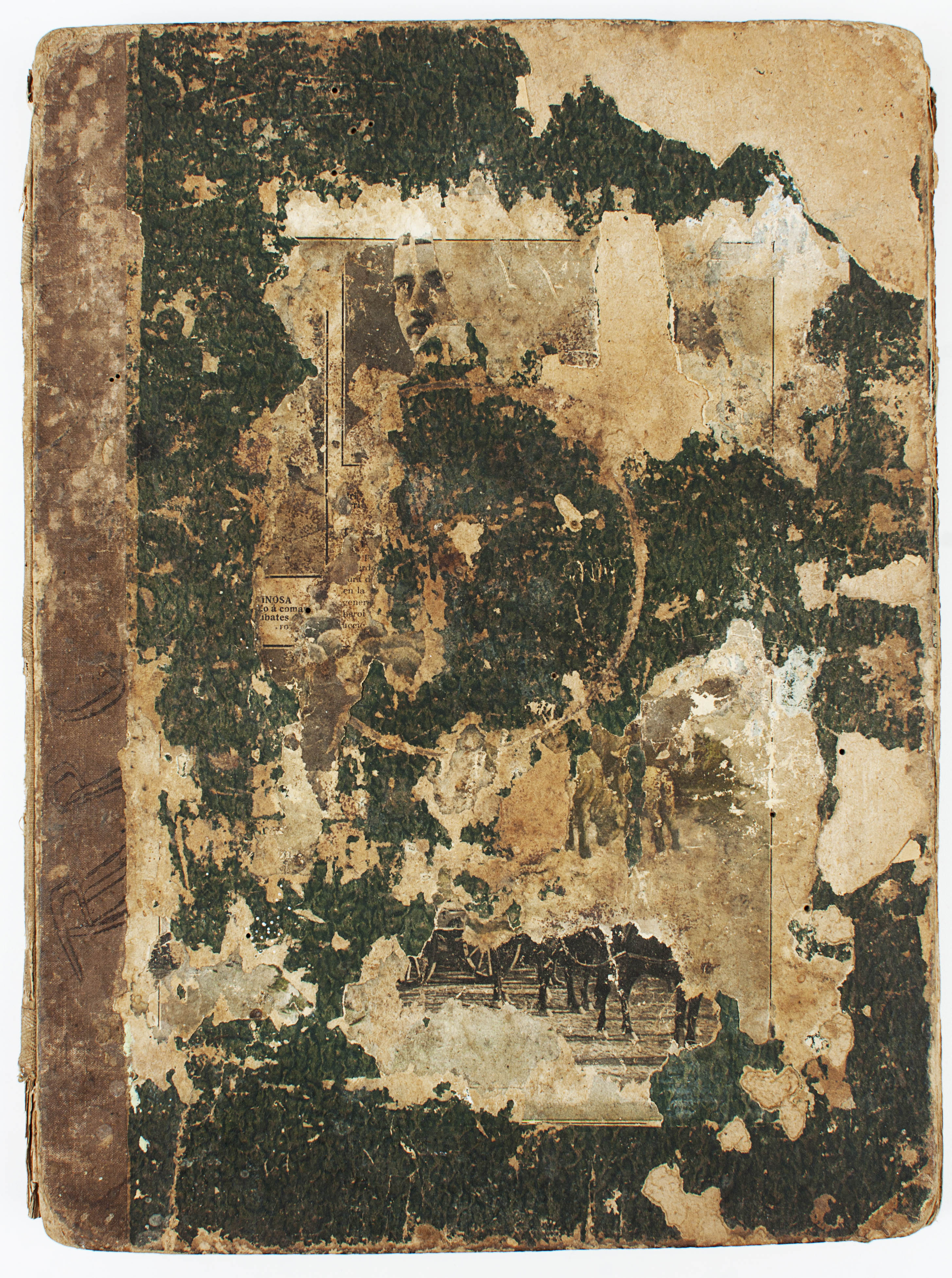 This post was supplied thought our Contribute Page.