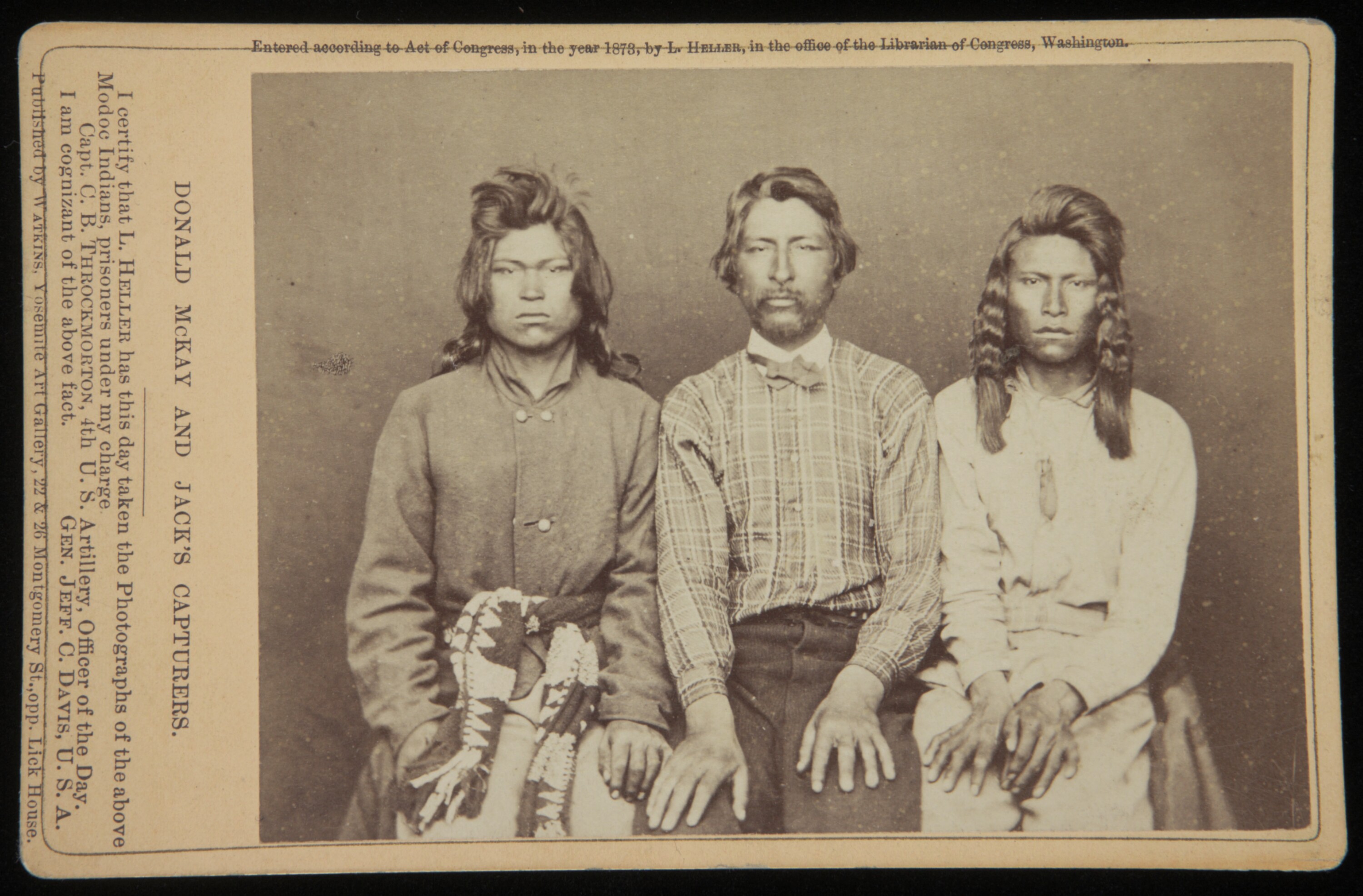 These people were captured by the US Army after The Modoc War ended in 1873. They were photographed by German-born photographer Louis Herman Heller (1839-1928) at his studio in Yreka, Siskiyou County, near the Oregon border. His Yreka Photograph Gallery on Miner Street offered "Photographs, Ambrotypes, Melainotypes…in the most superior style, and at reasonable rates".
The Native American Modoc people and the United States Army waged war between November 1872 and June 1873. It was the only major Native American war fought by the federal government in California. There would be only one winner. The 159 Modocs were mostly women and children; the US Army boasted 1,000 fighters. Nonetheless, the Modocs fought hard for their right to remain on their ancestral homelands. Based in what is now Lava Beds National Monument, they managed to repel the US Army for seven months.
The war was rooted in federal policy:
In 1864, under pressure from settlers, the government decided to move the Modocs onto the Klamath Reservation in southern Oregon. The Klamaths, however, were historic enemies of the Modocs, and some Modoc people left the reservation for their old homes. The U.S. Government sent Federal troops to move the Modocs back to the reservation, and in 1872 the two sides clashed.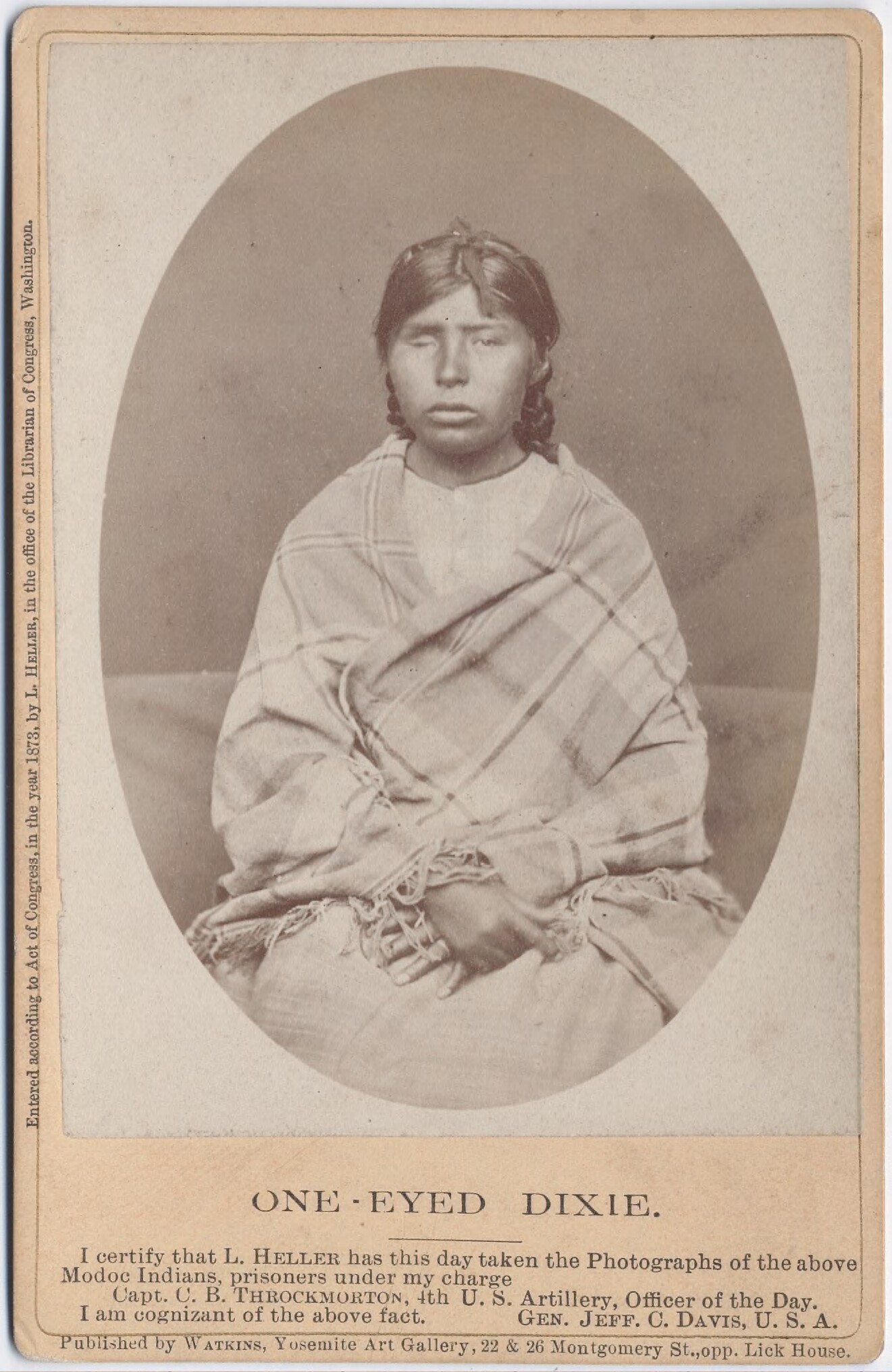 Portraits include Black Jim, Buckskin Doctor, Curley Headed Jack, John A. Fairchild, Hooka Jim, Donald McKay, One-Eyed Dixie, One-Eyed Mose, Scarface Charlie, Shacknasty Jim, Schonchin, Steamboat Frank, Wheum, in addition to Captain Jack and a portrait of his family.
After the US victory, Kintpuash AKA "Captain Jack", Schonchin John, Boston Charley and Black Jim were hanged on October 3, 1873, and two others were sentenced to life imprisonment. The remaining 153 Modocs were held as prisoners of war at Fort Klamath until 1909 and then exiled to the Quapaw Agency in Oklahoma.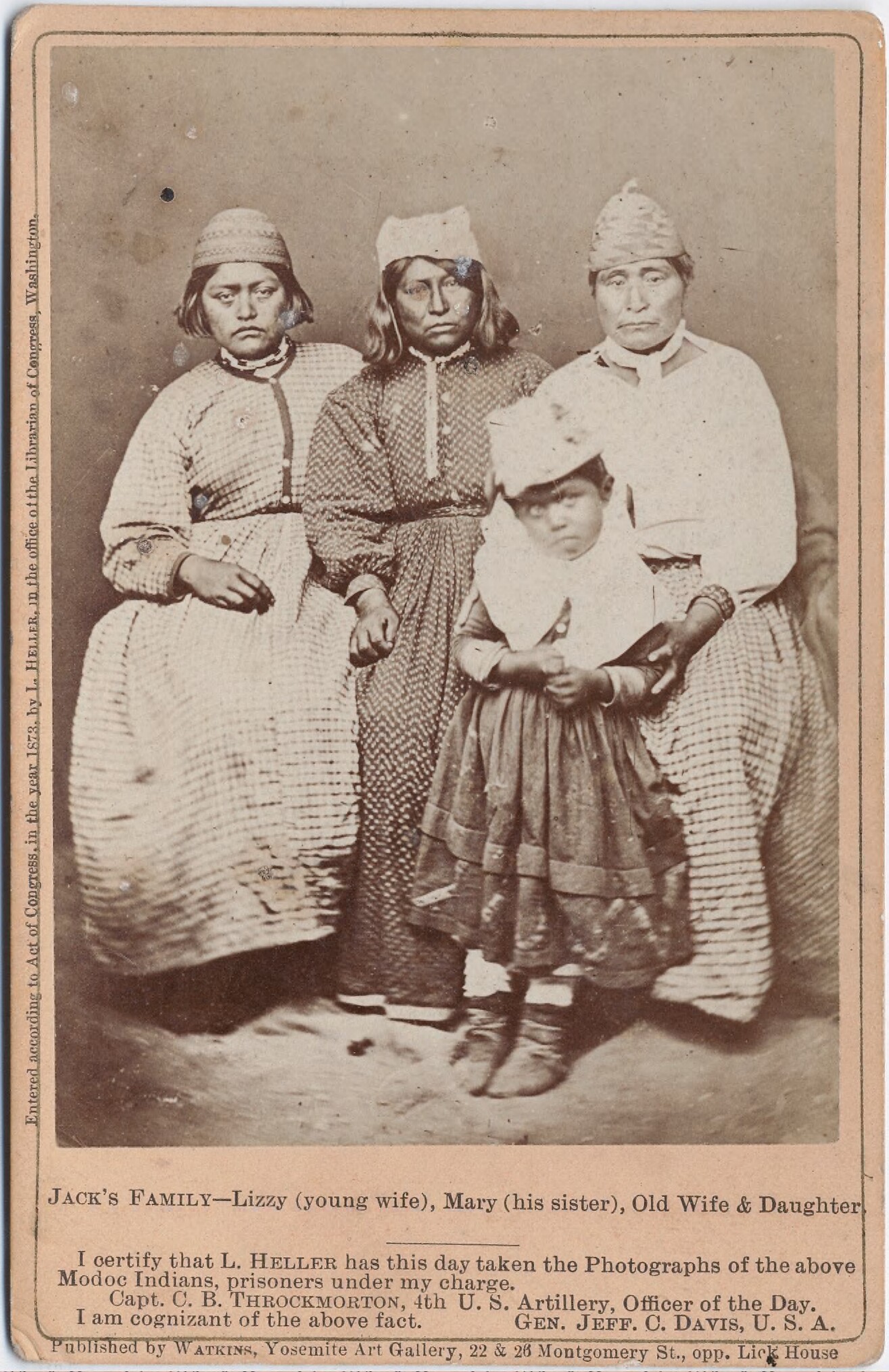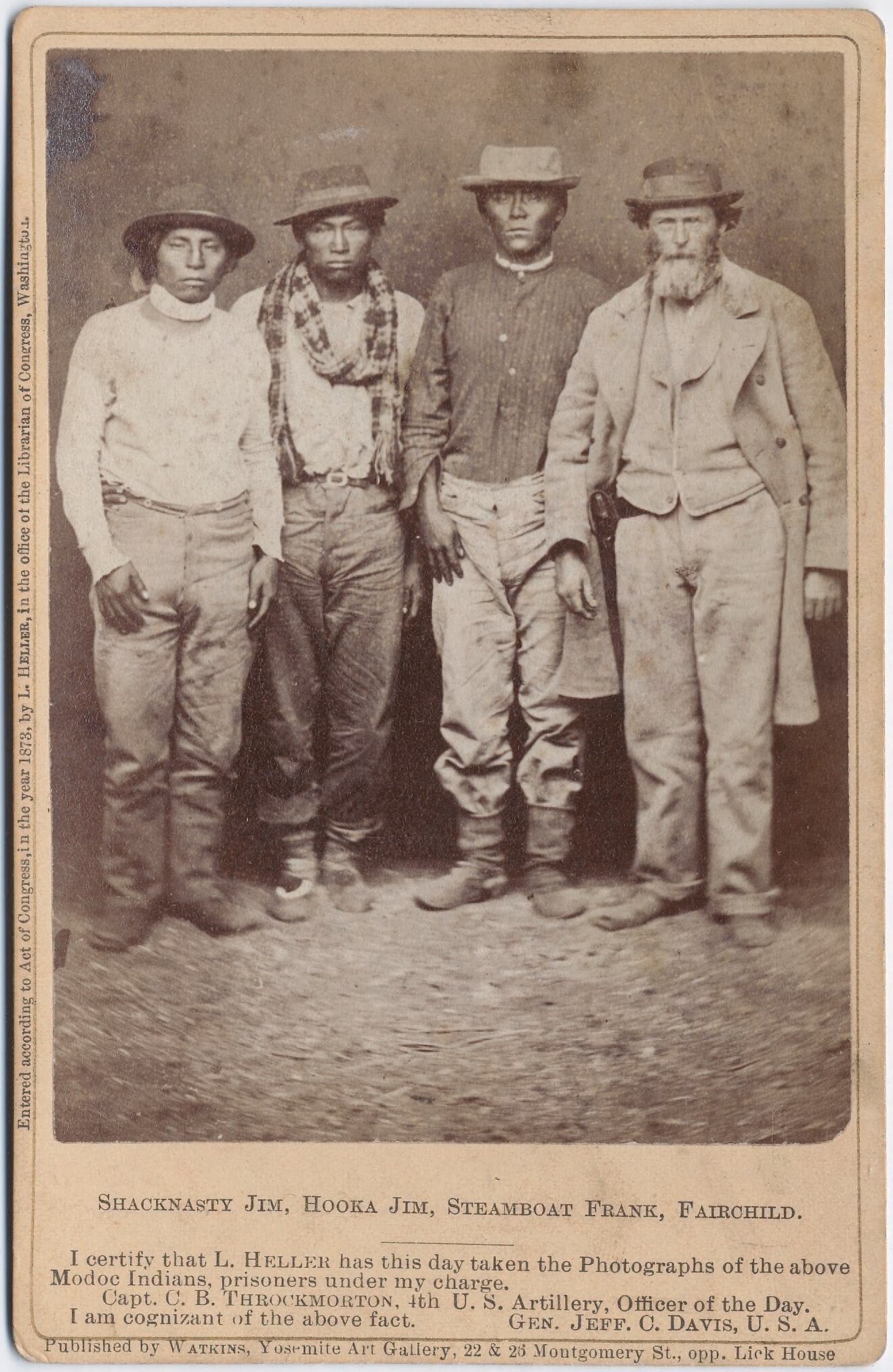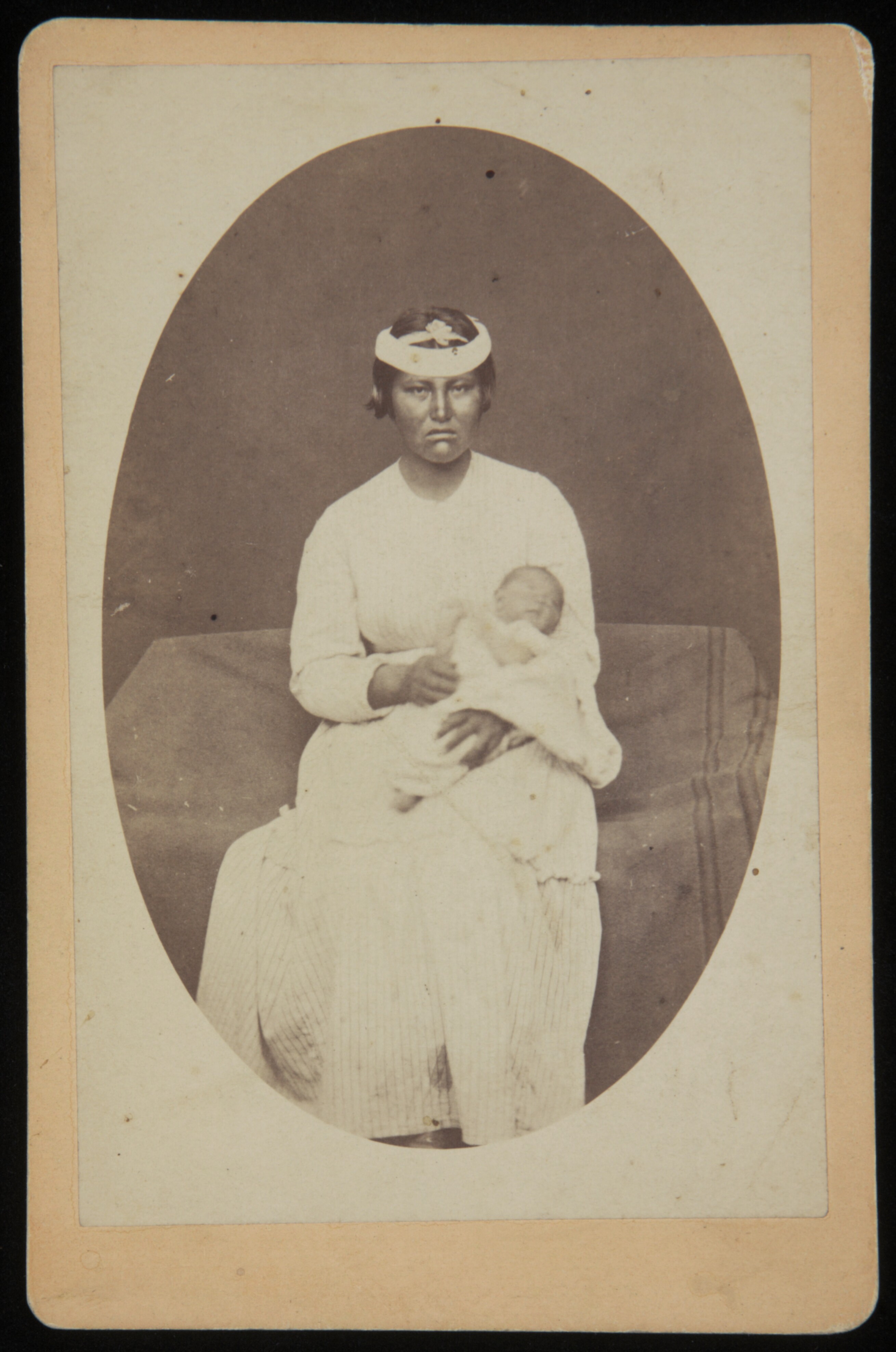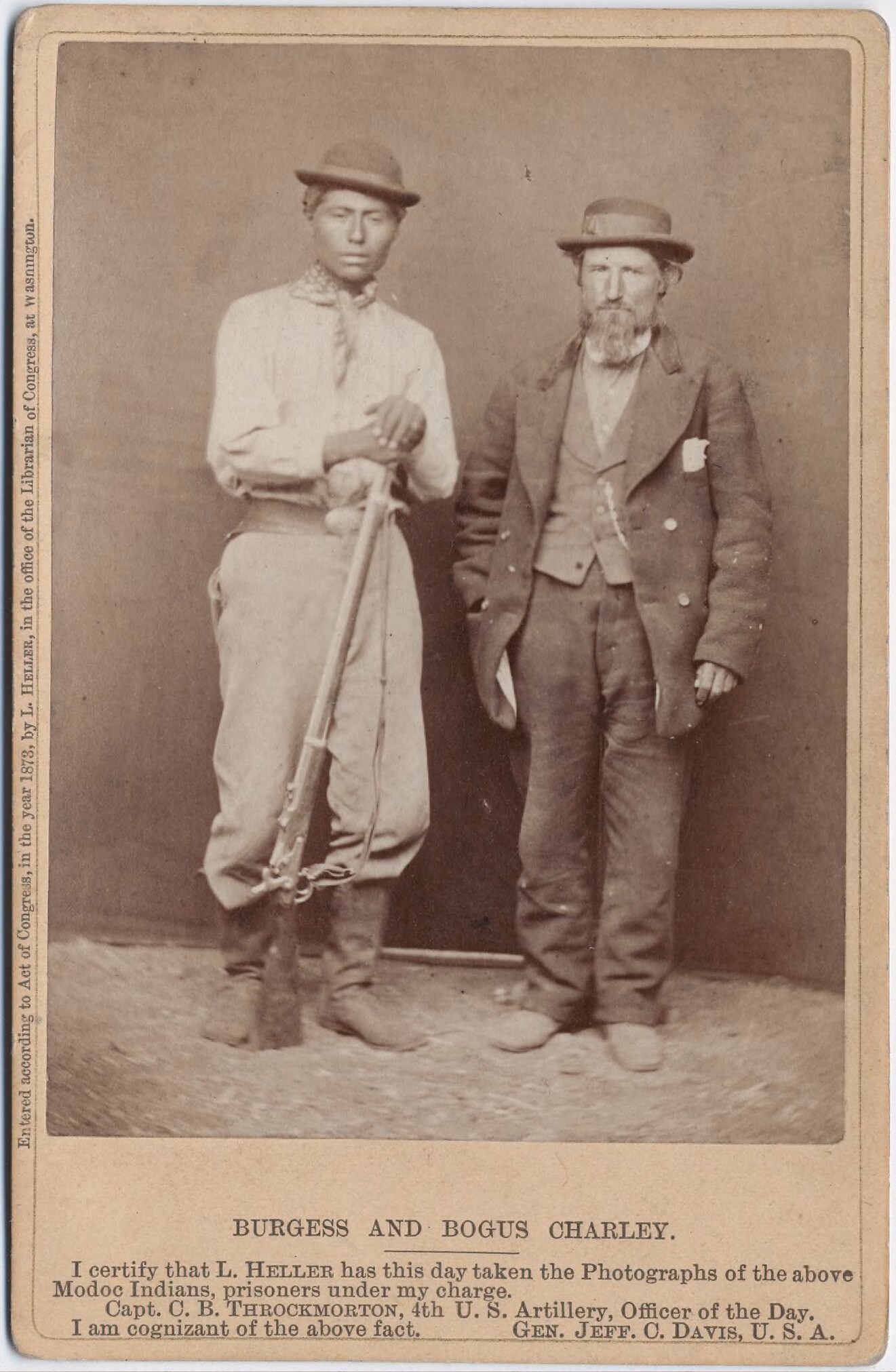 Heller's photographs were published in Harper's Weekly in June 1873 and Frank Leslie's Illustrated Newspaper. They were distributed by Carleton Watkins' Yosemite Art Gallery.