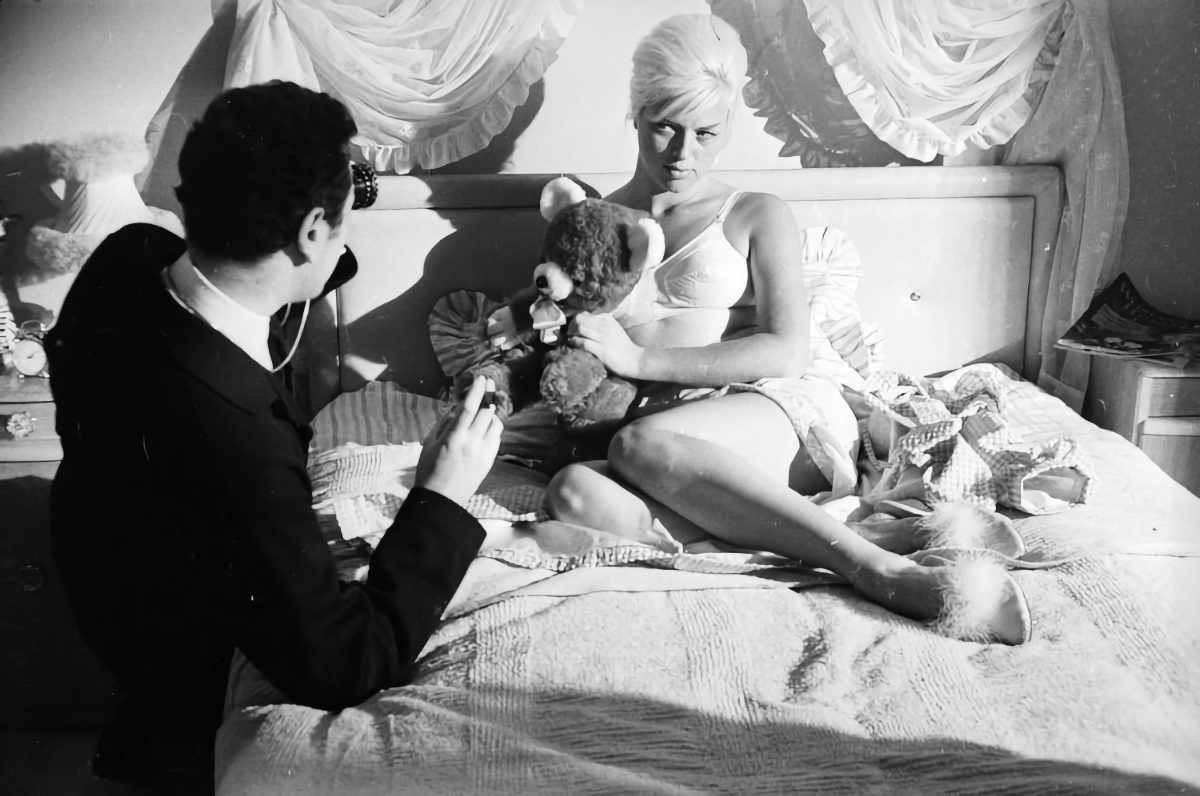 Michael Winner was only 28 when he directed his movie West 11 in 1963. It was adapted by Keith Waterhouse and Willis Hall from Laura del Rivo's novel The Furnished Room – a book described by Winner as 'about misfits in early sixties Notting Hill Gate, then full of seedy bed-sitting rooms'.
Is the movie any good? Well, yes and no. Variety noted at the time:
This is only hackneyed drama about a young man (Alfred Lynch) who is a layabout, a misfit, a self-pitier ('I'm an emotional leer,' he says, profoundly). He gets involved with chicks, can't keep a job and gets mixed up with jazz clubs and seedy parties. Turning point in his life is when he meets up with Richard Dyce (Eric Portman), an ex-army con-man. He is talked into an association with Portman, who wants his aunt bumped off…It has its merits – the sleazy London locations are very authentically shown. Perhaps too authentically.
A more recent review in the Radio Times, however, takes a slightly different view but also gives more praise to the backgrounds rather than what's going on in the foreground:
Michael Winner's skirmish with British social realism shows what life was like in the bedsits of Notting Hill, years before Julia Roberts showed up. The script is mostly a series of loosely connected sketches, though the film's sole virtue nowadays is the location camerawork of Otto Heller that captures the then peeling and shabbily converted Regency houses that were riddled with dry rot and Rachmanism, which exchanged squalor for extortionate rents.
The locations featured in West 11 include Notting Hill's Colville Terrace, the Troubadour coffee house in Earl's Court, the relatively new Wimpy on The Strand, and Ken Colyer's Studio 51 jazz club in Great Newport Street. In the opening credits Alfred Lynch's dissolute Joe walks past 25 Powis Square which later features in the cult British film Performance (1970). According to his autobiography Winner wanted to shoot the movie mainly on location, in the manner of French New Wave cinema. Danny Angel, the producer, however, was adamant 'We don't want a lot of wobbly cameras like they have in the France. In England we make films in studios'. This was the same producer who rejected Julie Christie, Sean Connery and Oliver Reed for roles in the West 11 because they were 'nothing more than b-picture artists'.
It isn't just the locations that make this film worth seeking out, it's also for the outstandingly vulnerable performance from Diana Dors.  The film critic David Thomson once put it: "Dors represented that period between the end of the war and the coming of Lady Chatterley in paperback, a time when sexuality was naughty, repressed and fit to burst."  Here are some fabulous photos of her with the director Michael Winner in some brilliant behind-the-scene photographs by Norman Potter.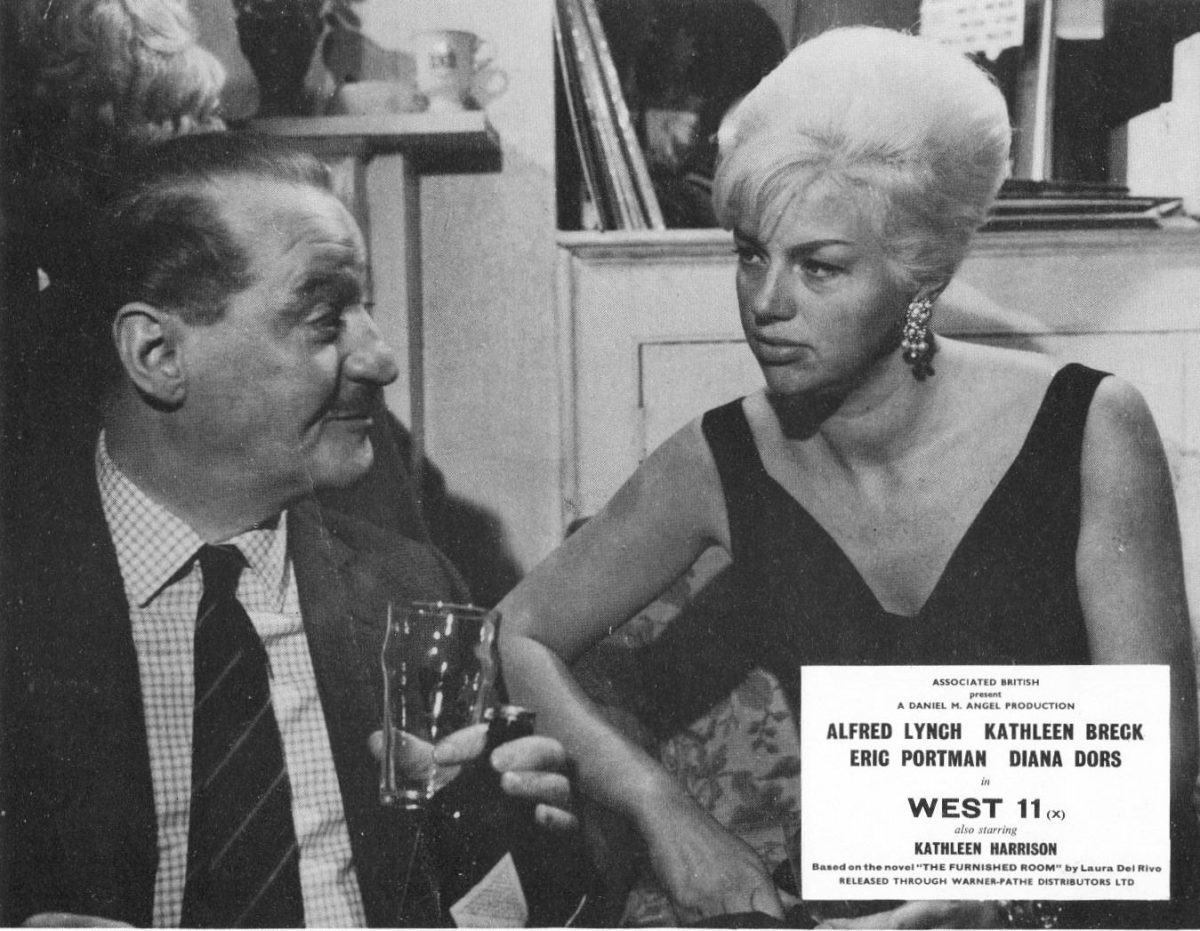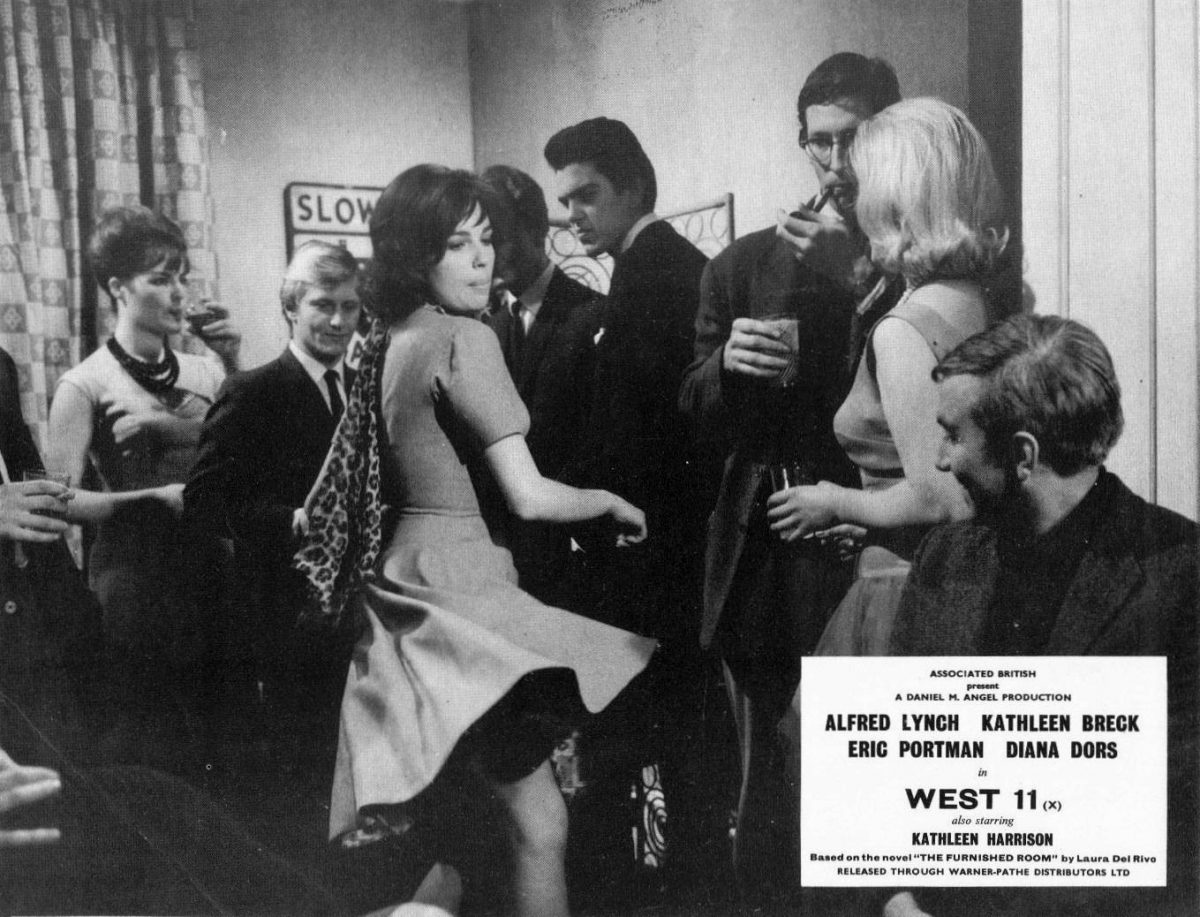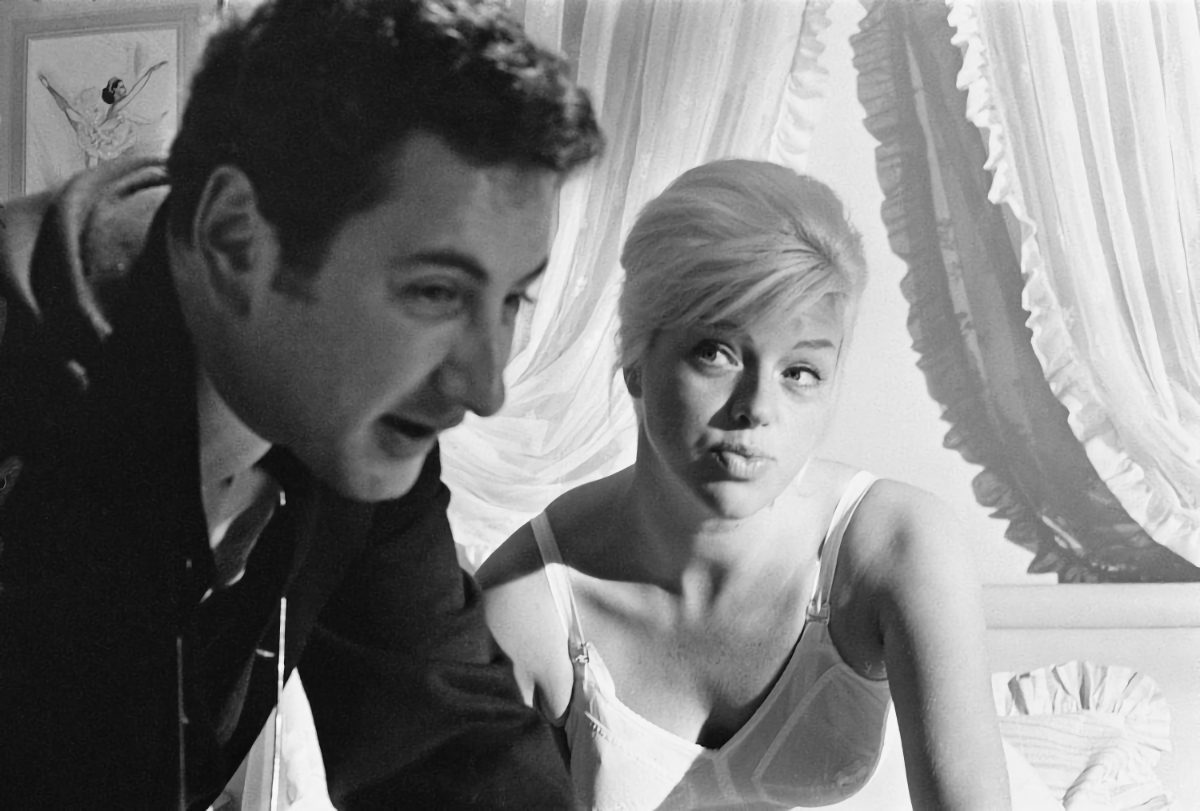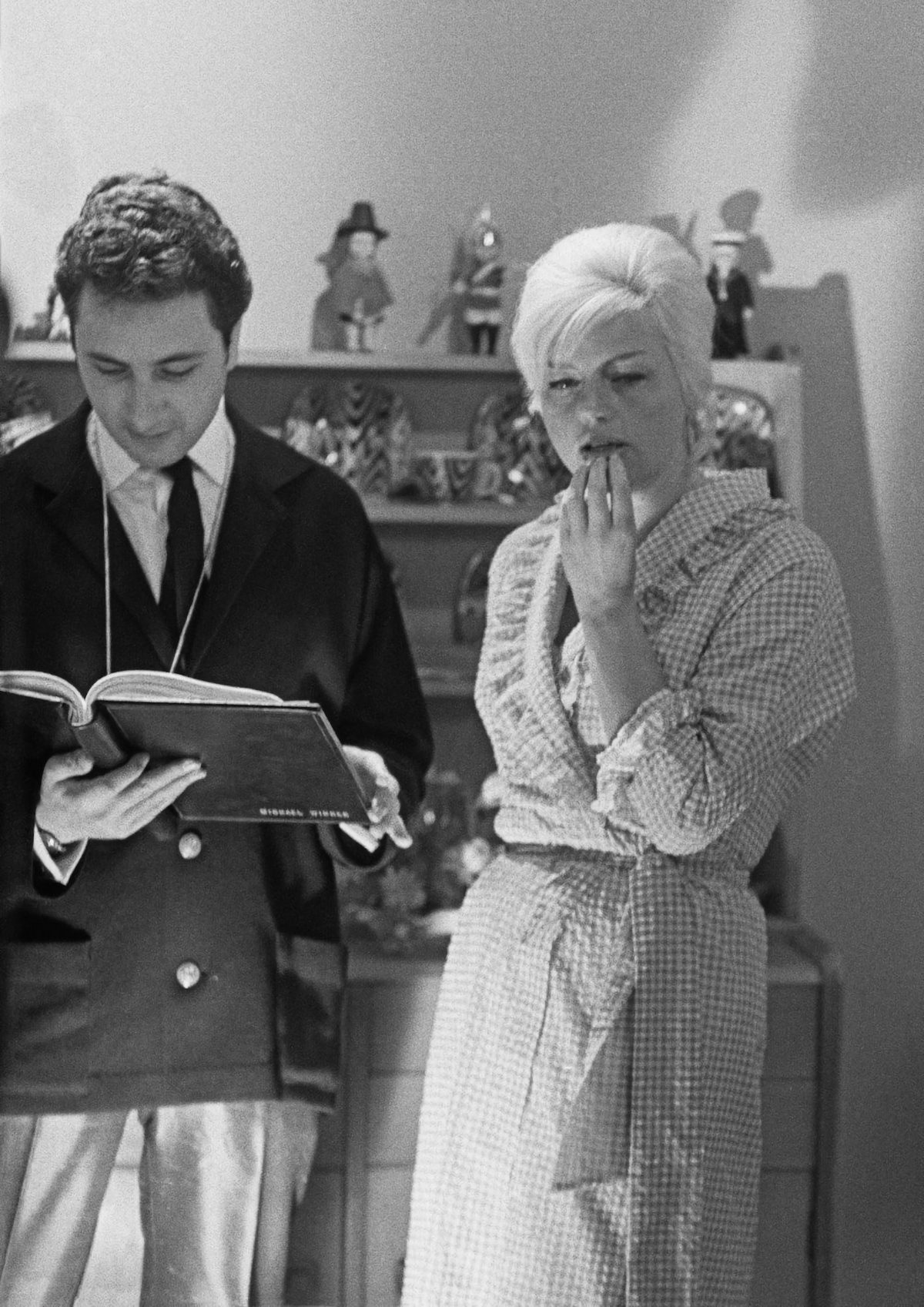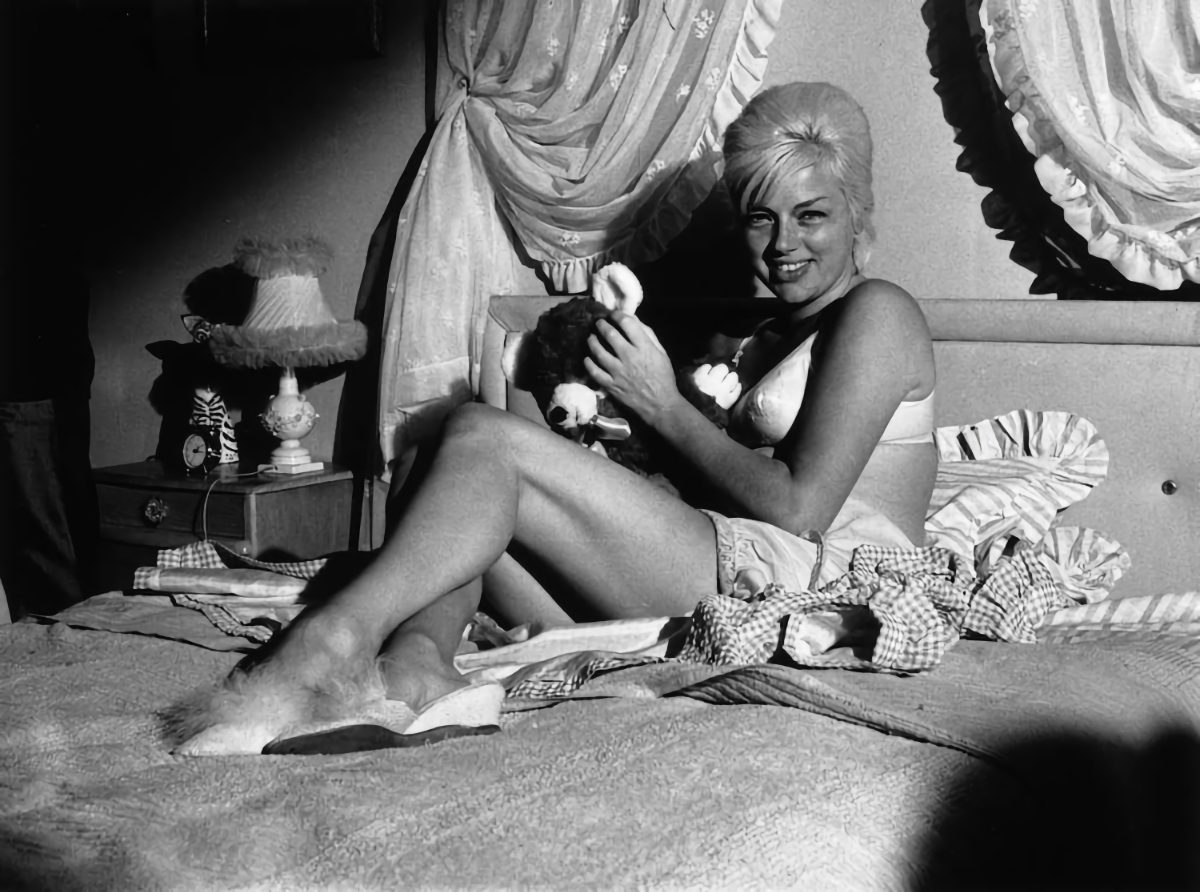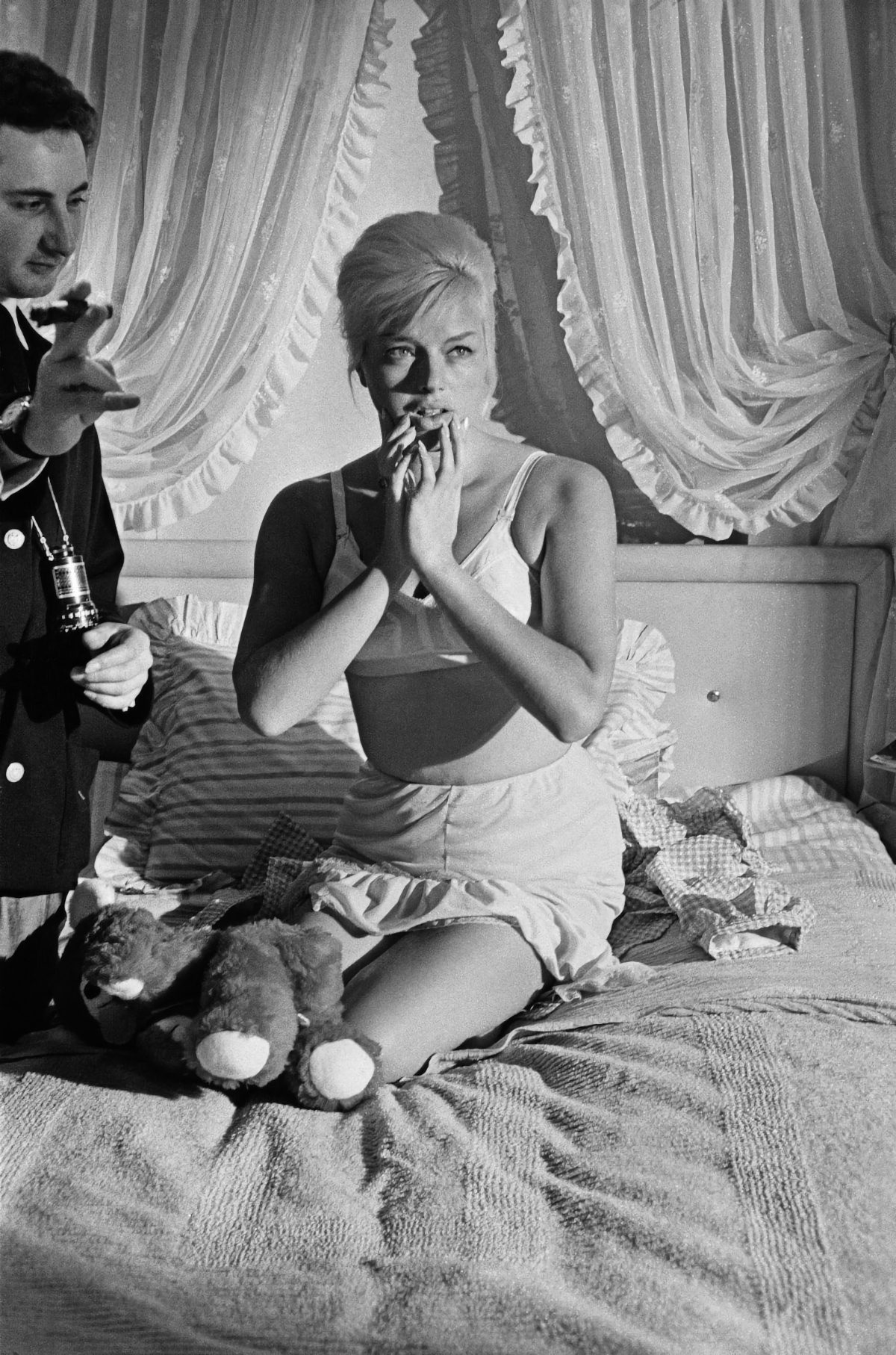 The DVD on Amazon is currently only £3 – well worth it for Diana Dors and the fascinating, and much-changed, west London locations.
For Diana Dors, sex and sleaze was a popular mix.