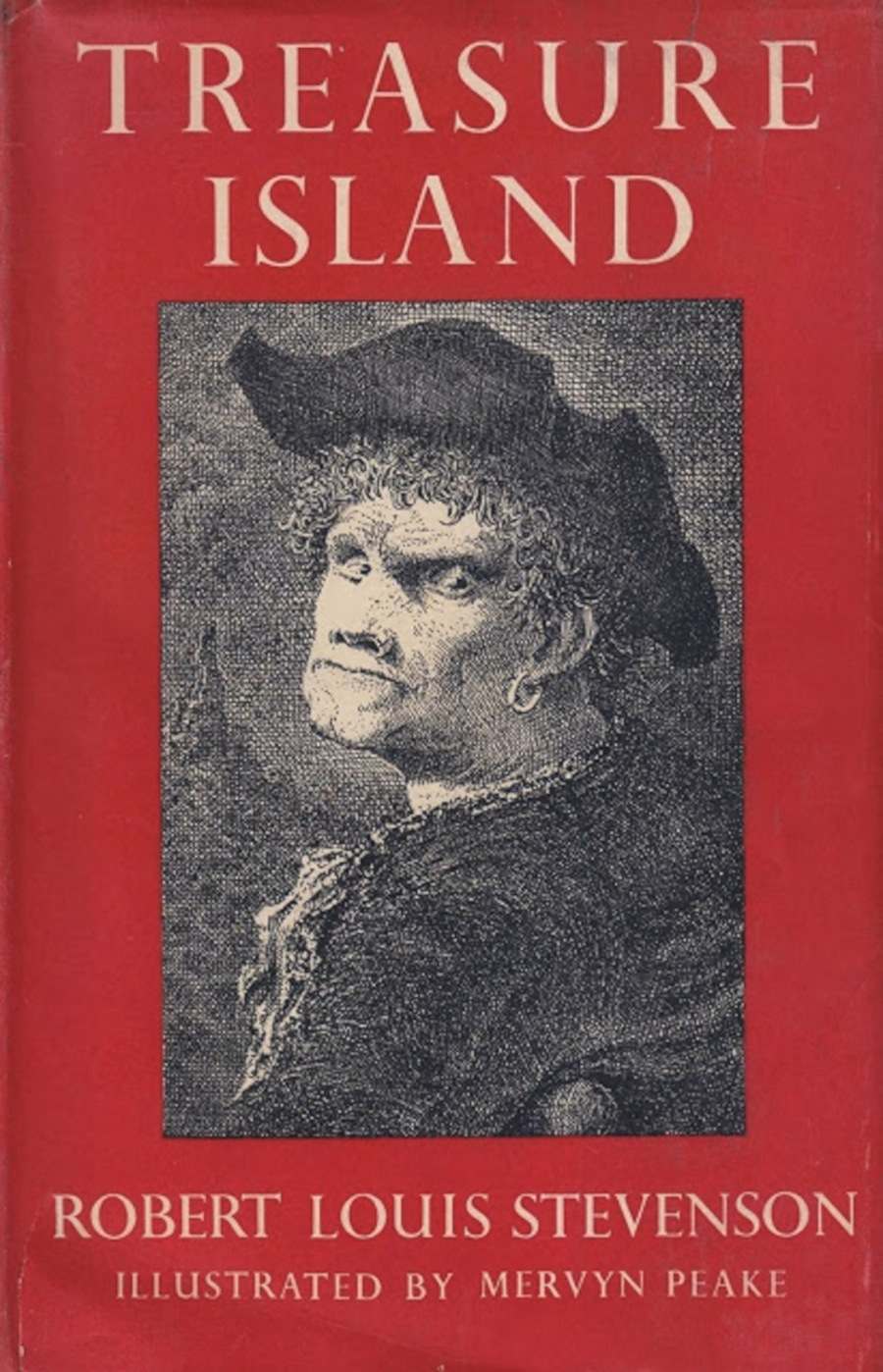 If ever a budding author wanted to learn the craft of writing great fiction, then there is no finer book to study than Robert Louis Stevenson's Treasure Island–the classic tale of a young boy, Jim Hawkins' search for pirate treasure by way of such unforgettable characters as Billy Bones, Blind Pew, Squire Trelawny, Ben Gunn and, of course, Long John Silver.
It was Graham Greene who rightly declared Stevenson as the first great modern author, whose books developed a style of literary fiction that others have copied. Greene described Stevenson's fiction as pre-empting cinema with its spare descriptive passages, as can be seen in the climactic fight to the death between Hawkins and pirate Israel Hands–the action told through medium and close-up framing, alternating long and short sentences to create a powerful and thrilling sense of pace.
Stevenson also pioneered the use of dialogue to develop plot and narrative, long before Elmore Leonard banged on about its importance.
The idea for Treasure Island was conceived on a rainy day in Braemar, Scotland, when Stevenson was entertaining his stepson by drawing an island where pirates had buried their ill-gotten booty. Having struck upon the idea, Stevenson wrote the book in about fifteen days, and sent it to his publisher saying:
"If this don't fetch the kids, why, they have gone rotten since my day."
One of the children who fell in love with Treasure Island was the artist and author of the Gormenghast trilogy, Mervyn Peake. He read and re-read the book as a child in China during the 1910s and learnt whole passages of it off by heart. In 1949, having established himself as highly successful artist and having most recently illustrated Stevenson's Dr. Jekyll and Mr. Hyde, Peake was commissioned to illustrate a new edition of Treasure Island for publishers Eyre and Spottiswoode. Peake's drawings were described as "tense, eerie and dramatic" and beautifully complimented Stevenson's tale.
Treasure Island was first serialised in the children's magazine Young Folks 1881-1882, and published in book form in 1883, and has never been out-of-print since. This selection of Mervyn Peake's illustrations come from the 1949 edition of Stevenson's classic tale.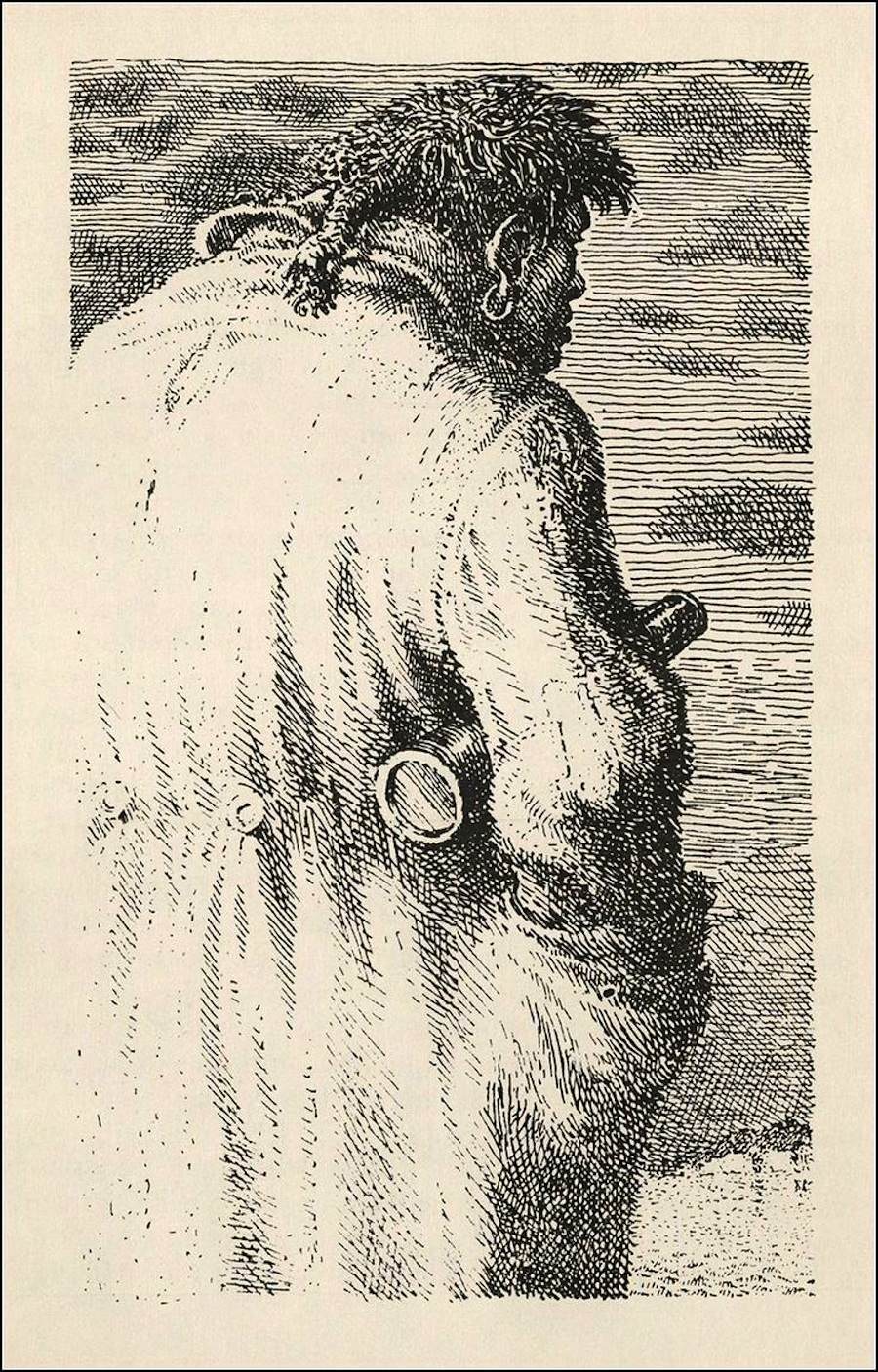 Billy Bones
He was a very silent man by custom. All day he hung round the cove or upon the cliffs with a brass telescope; all evening he sat in a corner of the parlour next the fire and drank rum and water very strong. Mostly he would not speak when spoken to, only look up sudden and fierce and blow through his nose like a fog-horn; and we and the people who came about our house soon learned to let him be.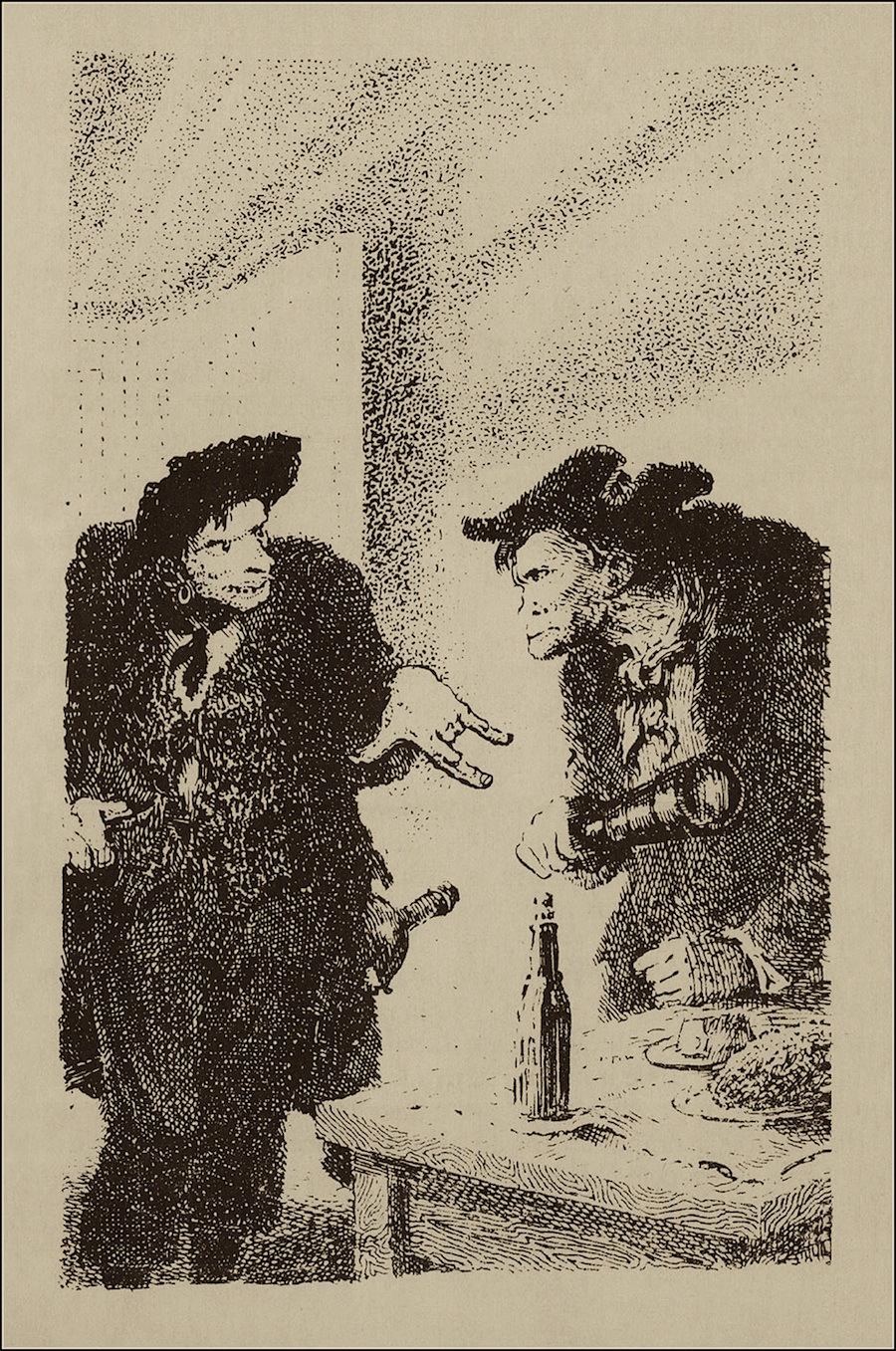 A visit from Black Dog
"Bill," said the stranger in a voice that I thought he had tried to make bold and big.
The captain spun round on his heel and fronted us; all the brown had gone out of his face, and even his nose was blue; he had the look of a man who sees a ghost, or the evil one, or something worse, if anything can be; and upon my word, I felt sorry to see him all in a moment turn so old and sick.
"Come, Bill, you know me; you know an old shipmate, Bill, surely," said the stranger.
The captain made a sort of gasp.
"Black Dog!" said he.
"And who else?" returned the other, getting more at his ease. "Black Dog as ever was, come for to see his old shipmate Billy, at the Admiral Benbow inn. Ah, Bill, Bill, we have seen a sight of times, us two, since I lost them two talons," holding up his mutilated hand.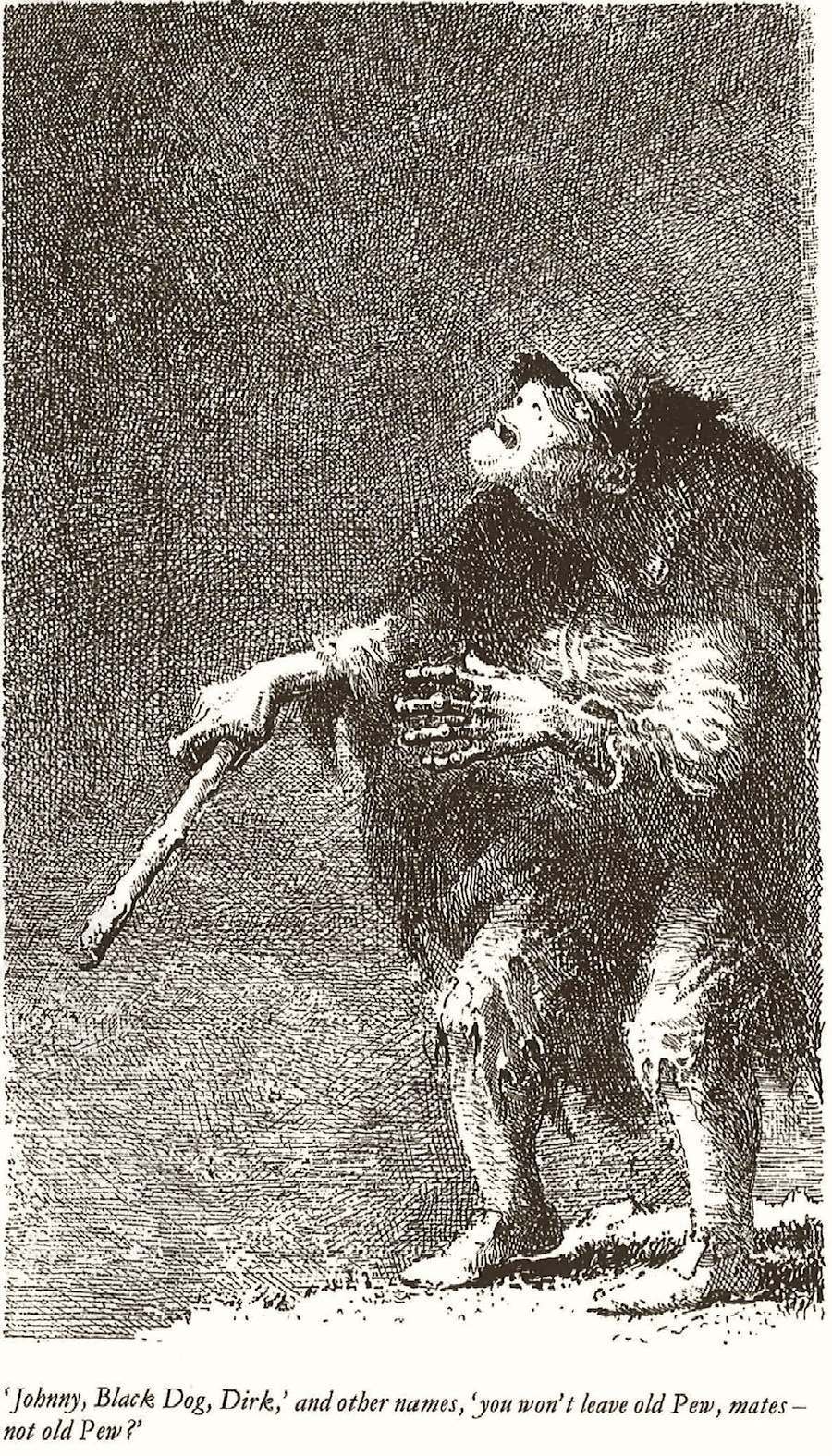 Blind Pew
He was plainly blind, for he tapped before him with a stick and wore a great green shade over his eyes and nose; and he was hunched, as if with age or weakness, and wore a huge old tattered sea-cloak with a hood that made him appear positively deformed. I never saw in my life a more dreadful-looking figure.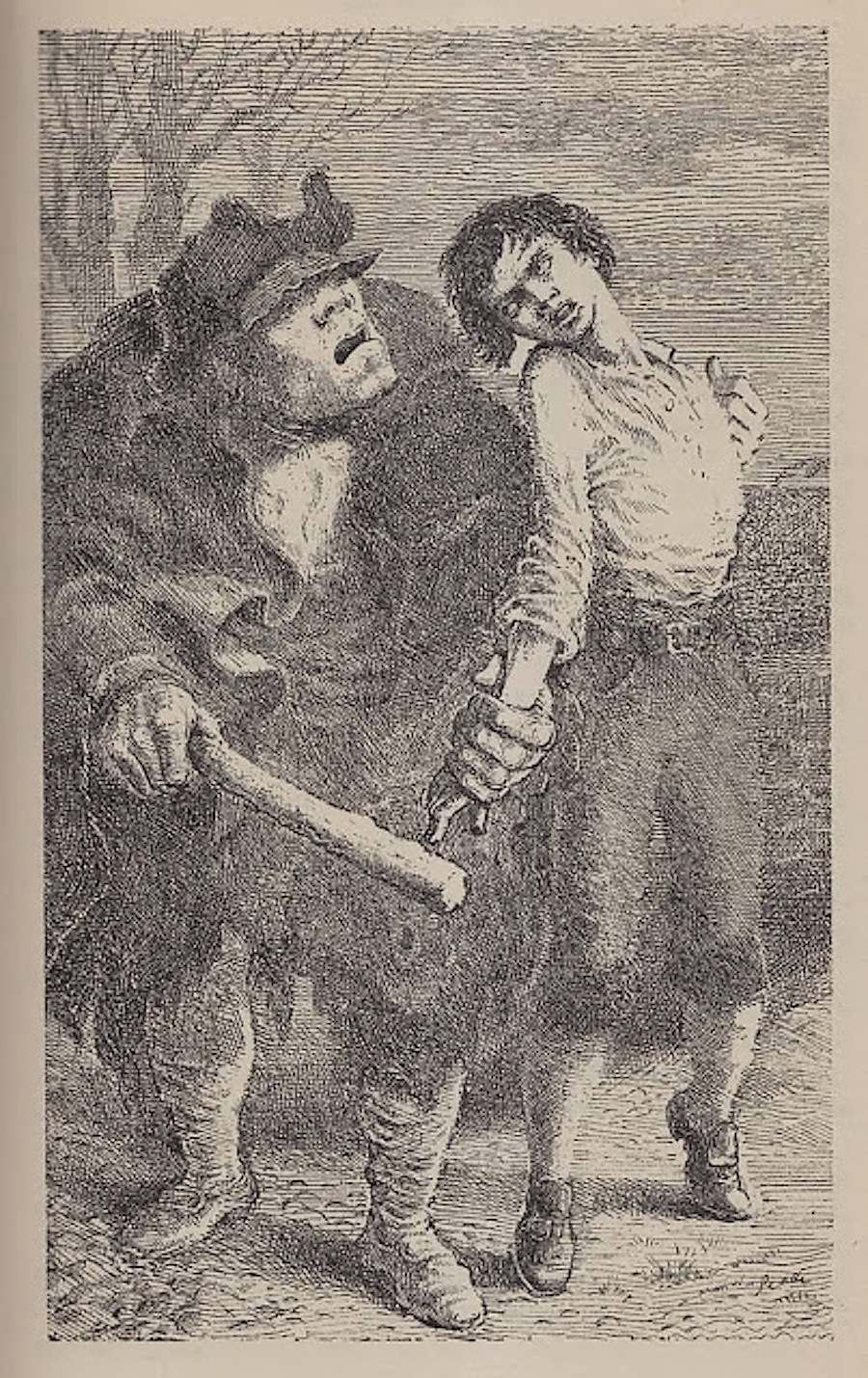 He stopped a little from the inn, and raising his voice in an odd sing-song, addressed the air in front of him, "Will any kind friend inform a poor blind man, who has lost the precious sight of his eyes in the gracious defence of his native country, England—and God bless King George!—where or in what part of this country he may now be?"
"You are at the Admiral Benbow, Black Hill Cove, my good man," said I.
"I hear a voice," said he, "a young voice. Will you give me your hand, my kind young friend, and lead me in?"
I held out my hand, and the horrible, soft-spoken, eyeless creature gripped it in a moment like a vise. I was so much startled that I struggled to withdraw, but the blind man pulled me close up to him with a single action of his arm.
"Now, boy," he said, "take me in to the captain."
"Sir," said I, "upon my word I dare not."
"Oh," he sneered, "that's it! Take me in straight or I'll break your arm."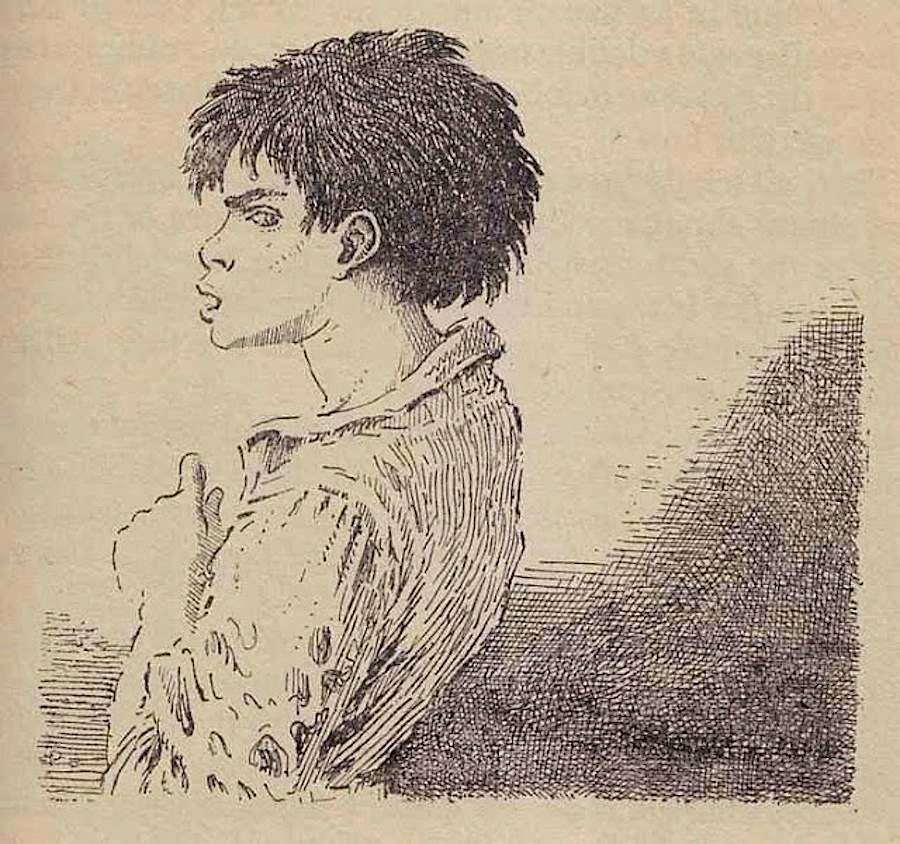 I go to Bristol
I said good-bye to Mother and the cove where I had lived since I was born, and the dear old Admiral Benbow—since he was repainted, no longer quite so dear. One of my last thoughts was of the captain, who had so often strode along the beach with his cocked hat, his sabre-cut cheek, and his old brass telescope. Next moment we had turned the corner and my home was out of sight.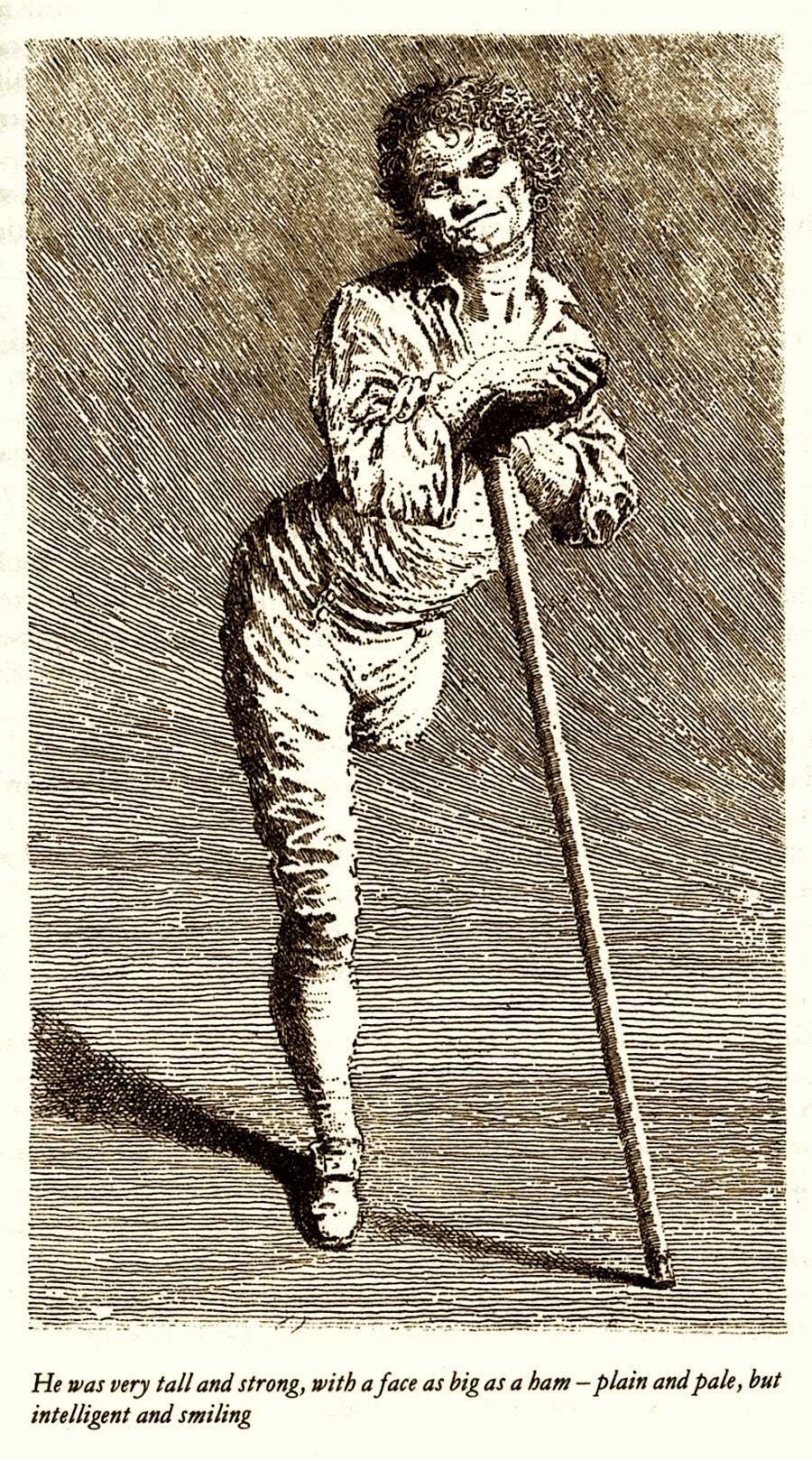 The sea-cook
As I was waiting, a man came out of a side room, and at a glance I was sure he must be Long John. His left leg was cut off close by the hip, and under the left shoulder he carried a crutch, which he managed with wonderful dexterity, hopping about upon it like a bird. He was very tall and strong, with a face as big as a ham—plain and pale, but intelligent and smiling. Indeed, he seemed in the most cheerful spirits, whistling as he moved about among the tables, with a merry word or a slap on the shoulder for the more favoured of his guests.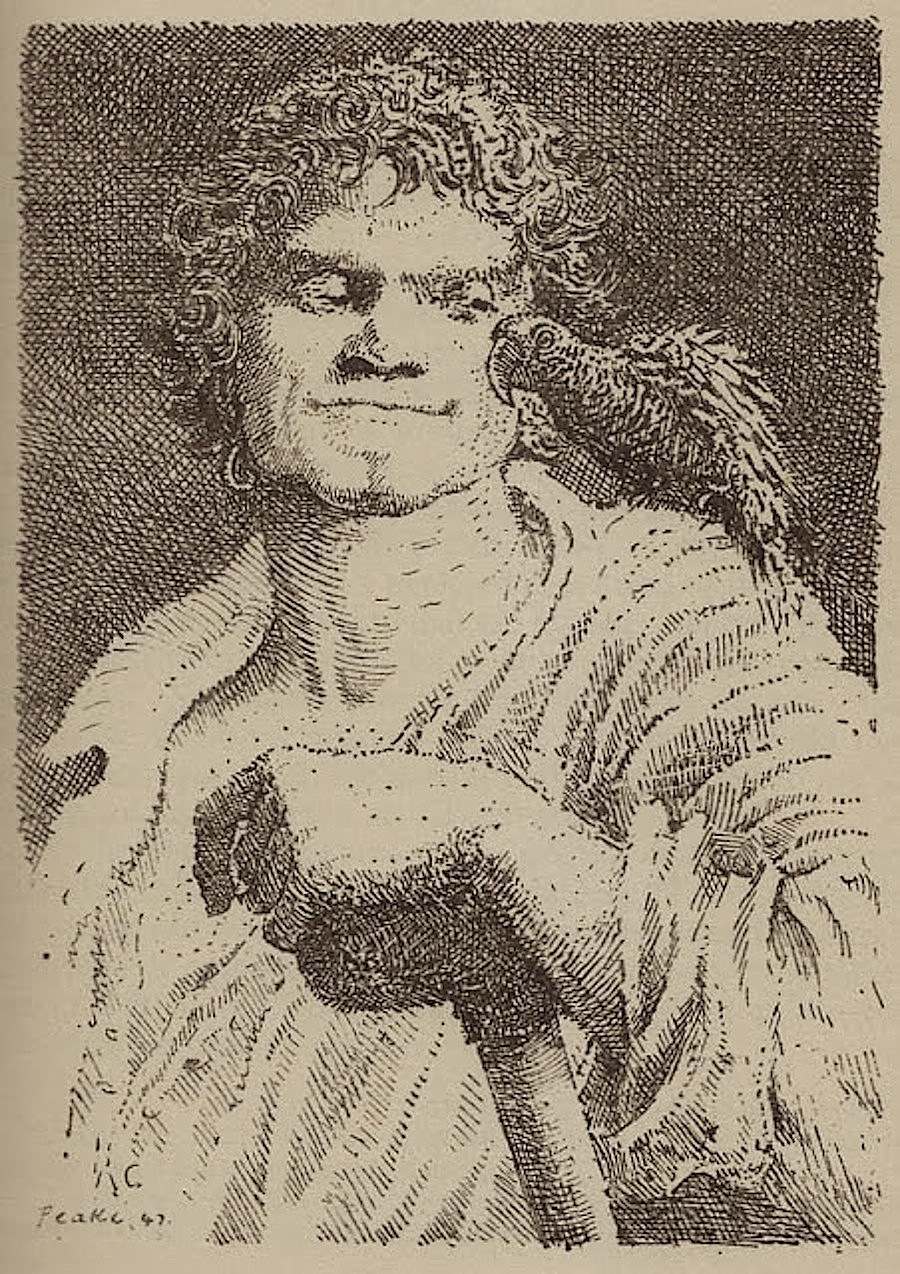 Now, to tell you the truth, from the very first mention of Long John in Squire Trelawney's letter I had taken a fear in my mind that he might prove to be the very one-legged sailor whom I had watched for so long at the old Benbow. But one look at the man before me was enough. I had seen the captain, and Black Dog, and the blind man, Pew, and I thought I knew what a buccaneer was like—a very different creature, according to me, from this clean and pleasant-tempered landlord.
I plucked up courage at once, crossed the threshold, and walked right up to the man where he stood, propped on his crutch, talking to a customer.
"Mr. Silver, sir?" I asked, holding out the note.
"Yes, my lad," said he; "such is my name, to be sure. And who may you be?" And then as he saw the squire's letter, he seemed to me to give something almost like a start.
"Oh!" said he, quite loud, and offering his hand. "I see. You are our new cabin-boy; pleased I am to see you."
And he took my hand in his large firm grasp.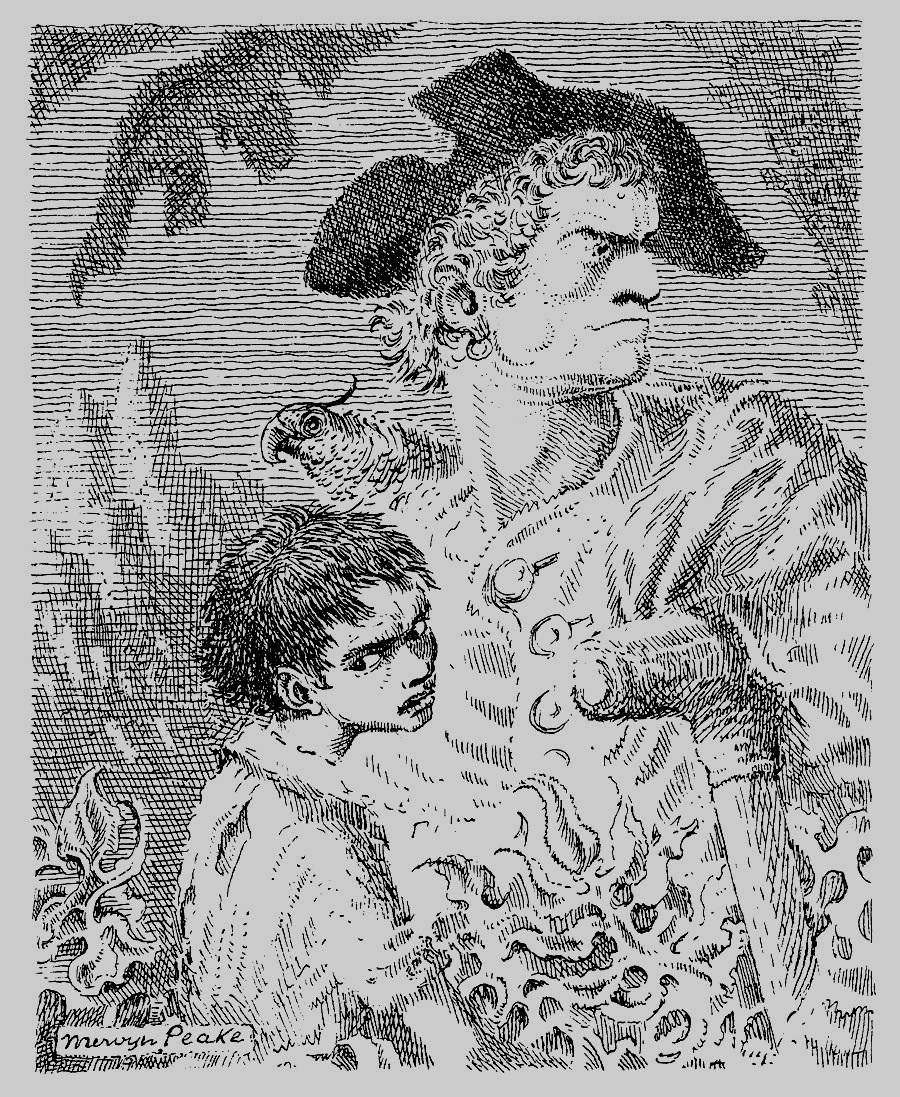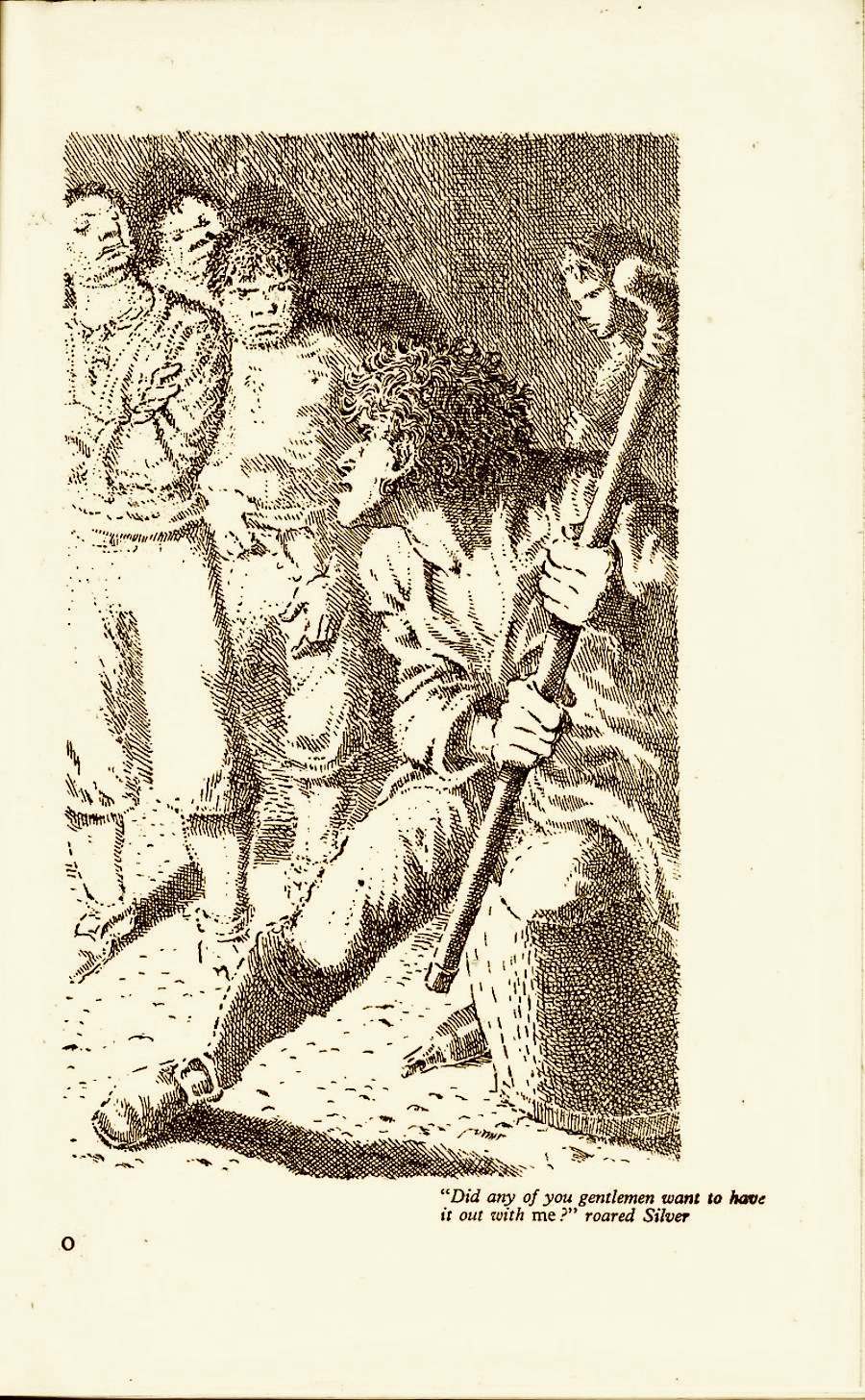 "Did any of you gentlemen want to have it out with me?" roared Silver, bending far forward from his position on the keg, with his pipe still glowing in his right hand. "Put a name on what you're at; you ain't dumb, I reckon. Him that wants shall get it. Have I lived this many years, and a son of a rum puncheon cock his hat athwart my hawse at the latter end of it? You know the way; you're all gentlemen o' fortune, by your account. Well, I'm ready. Take a cutlass, him that dares, and I'll see the colour of his inside, crutch and all, before that pipe's empty."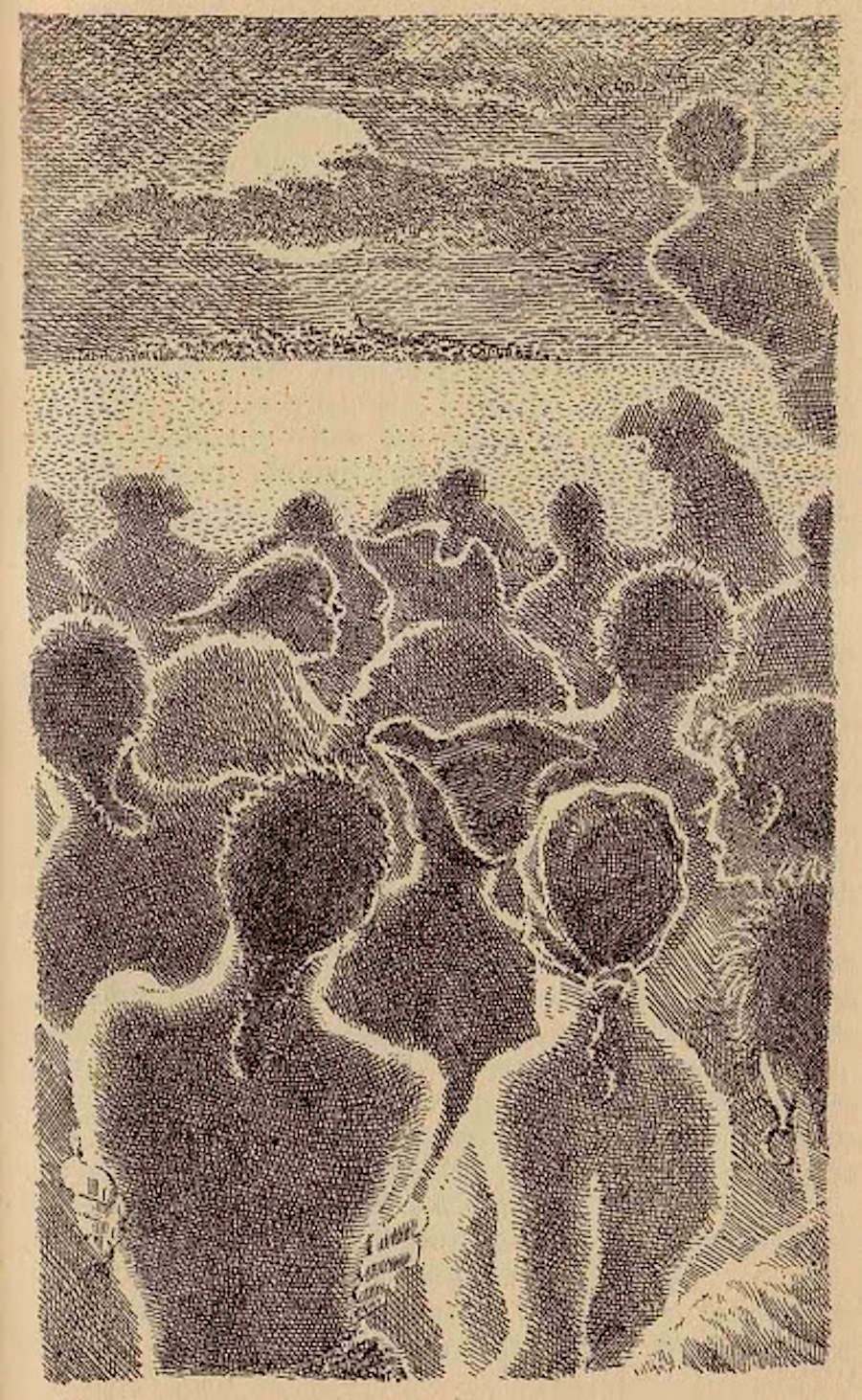 There all hands were already congregated. A belt of fog had lifted almost simultaneously with the appearance of the moon. Away to the south-west of us we saw two low hills, about a couple of miles apart, and rising behind one of them a third and higher hill, whose peak was still buried in the fog. All three seemed sharp and conical in figure.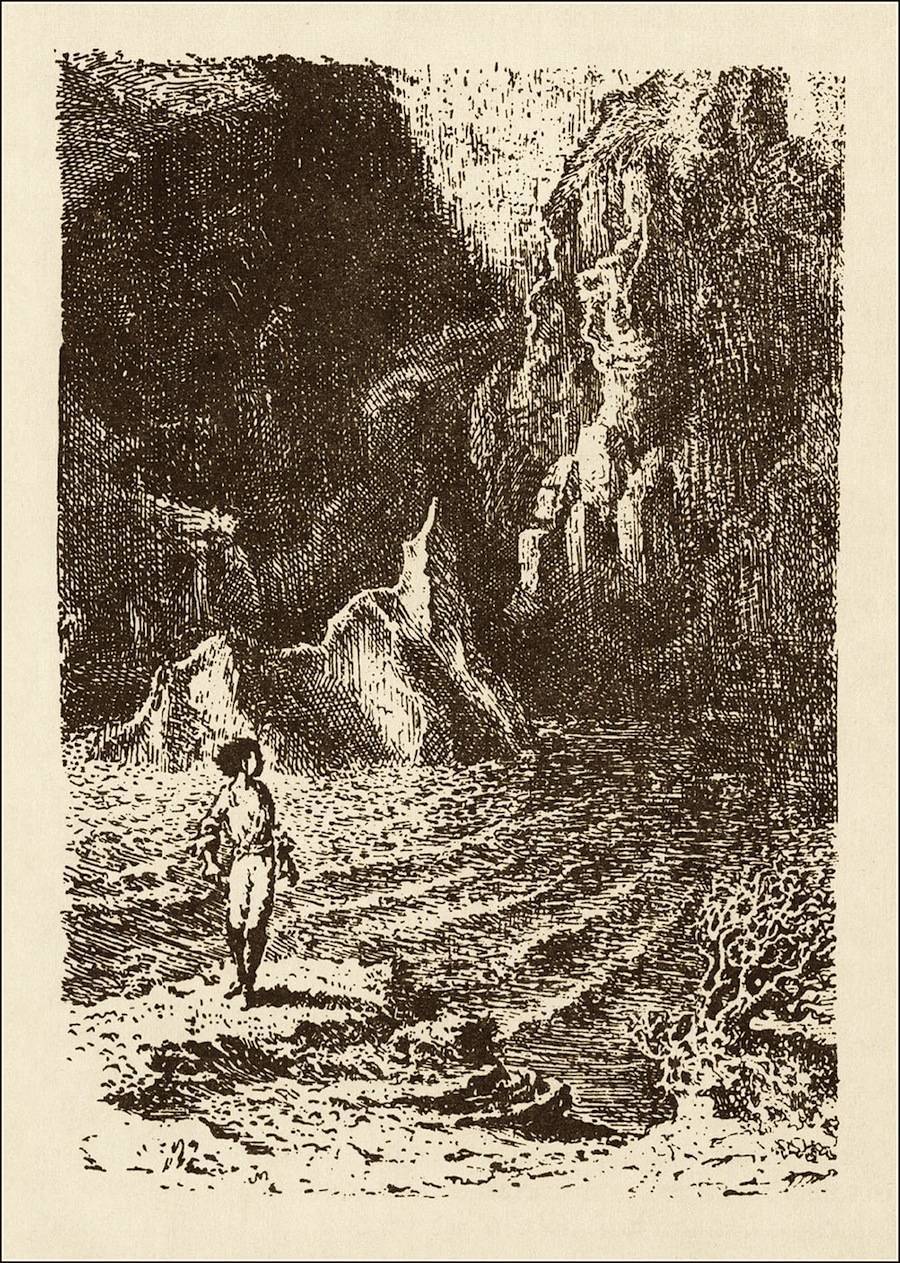 The First Blow
I WAS so pleased at having given the slip to Long John that I began to enjoy myself and look around me with some interest on the strange land that I was in.
I had crossed a marshy tract full of willows, bulrushes, and odd, outlandish, swampy trees; and I had now come out upon the skirts of an open piece of undulating, sandy country, about a mile long, dotted with a few pines and a great number of contorted trees, not unlike the oak in growth, but pale in the foliage, like willows. On the far side of the open stood one of the hills, with two quaint, craggy peaks shining vividly in the sun.
I now felt for the first time the joy of exploration. The isle was uninhabited; my shipmates I had left behind, and nothing lived in front of me but dumb brutes and fowls. I turned hither and thither among the trees. Here and there were flowering plants, unknown to me; here and there I saw snakes, and one raised his head from a ledge of rock and hissed at me with a noise not unlike the spinning of a top. Little did I suppose that he was a deadly enemy and that the noise was the famous rattle.
Then I came to a long thicket of these oaklike trees—live, or evergreen, oaks, I heard afterwards they should be called—which grew low along the sand like brambles, the boughs curiously twisted, the foliage compact, like thatch. The thicket stretched down from the top of one of the sandy knolls, spreading and growing taller as it went, until it reached the margin of the broad, reedy fen, through which the nearest of the little rivers soaked its way into the anchorage. The marsh was steaming in the strong sun, and the outline of the Spy-glass trembled through the haze.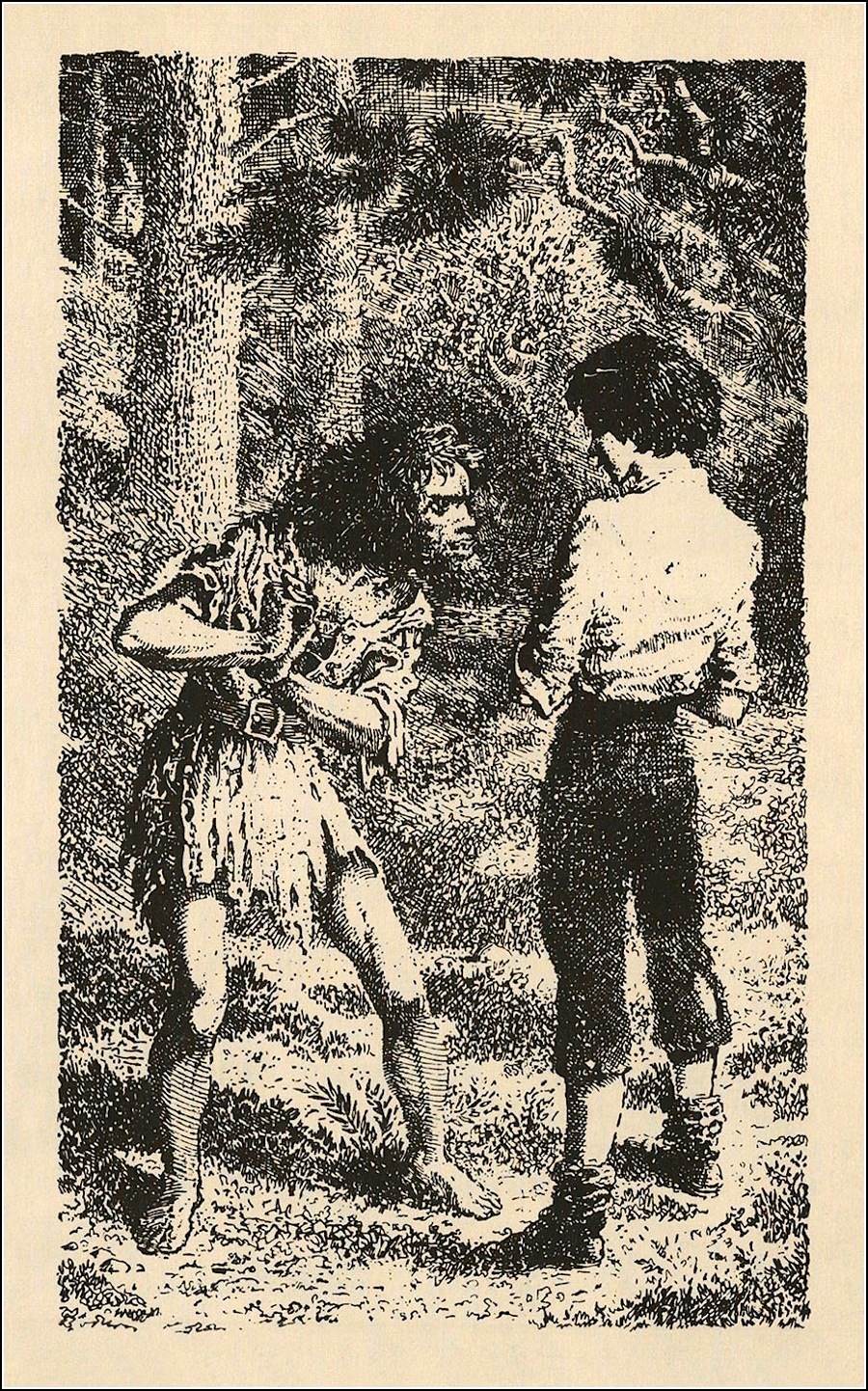 Ben Gunn
"Who are you?" I asked.
"Ben Gunn," he answered, and his voice sounded hoarse and awkward, like a rusty lock. "I'm poor Ben Gunn, I am; and I haven't spoke with a Christian these three years."
I could now see that he was a white man like myself and that his features were even pleasing. His skin, wherever it was exposed, was burnt by the sun; even his lips were black, and his fair eyes looked quite startling in so dark a face. Of all the beggar-men that I had seen or fancied, he was the chief for raggedness. He was clothed with tatters of old ship's canvas and old sea-cloth, and this extraordinary patchwork was all held together by a system of the most various and incongruous fastenings, brass buttons, bits of stick, and loops of tarry gaskin. About his waist he wore an old brass-buckled leather belt, which was the one thing solid in his whole accoutrement.
"Three years!" I cried. "Were you shipwrecked?"
"Nay, mate," said he; "marooned."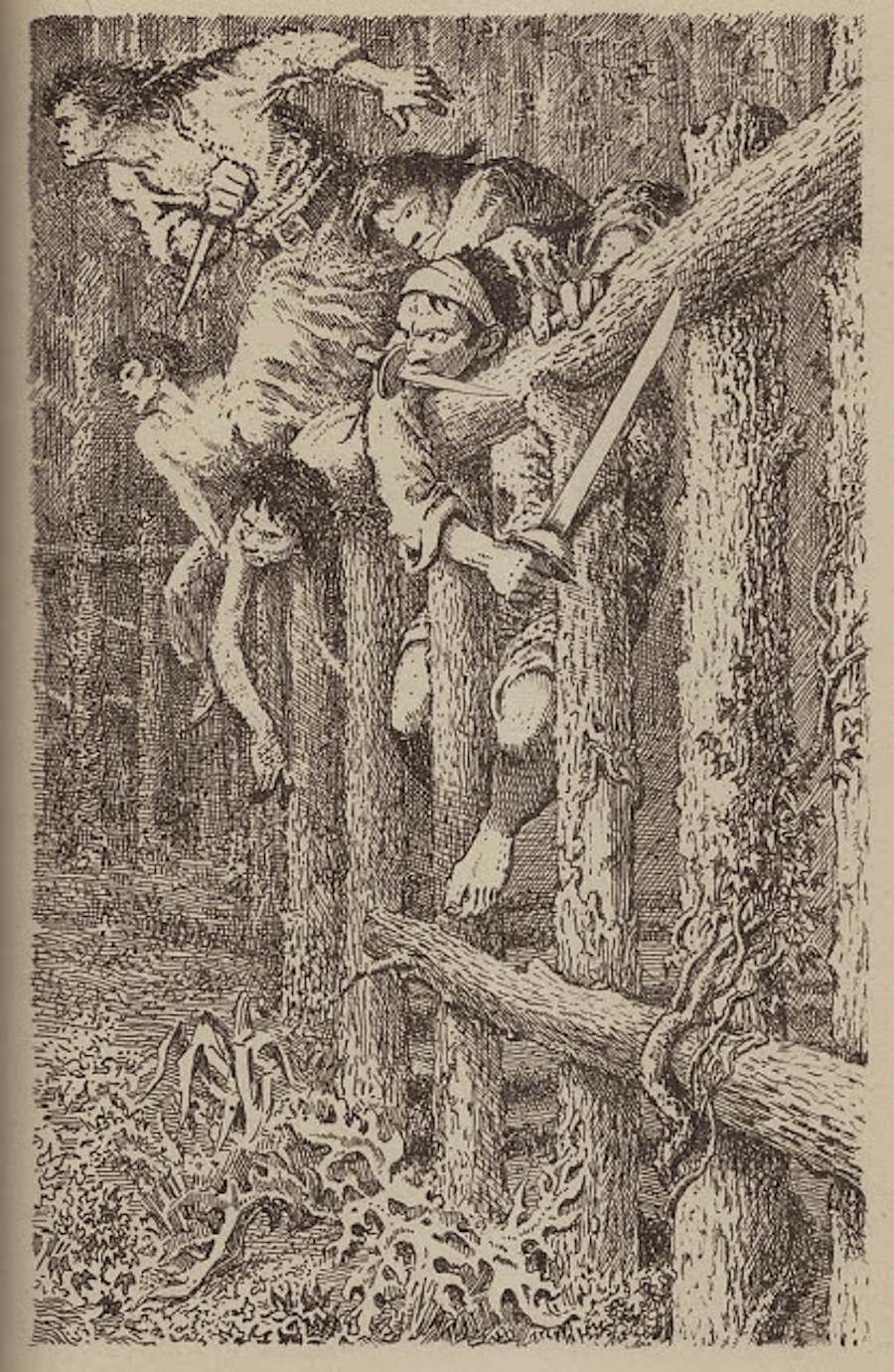 The Attack
Suddenly, with a loud huzza, a little cloud of pirates leaped from the woods on the north side and ran straight on the stockade. At the same moment, the fire was once more opened from the woods, and a rifle ball sang through the doorway and knocked the doctor's musket into bits.
The boarders swarmed over the fence like monkeys.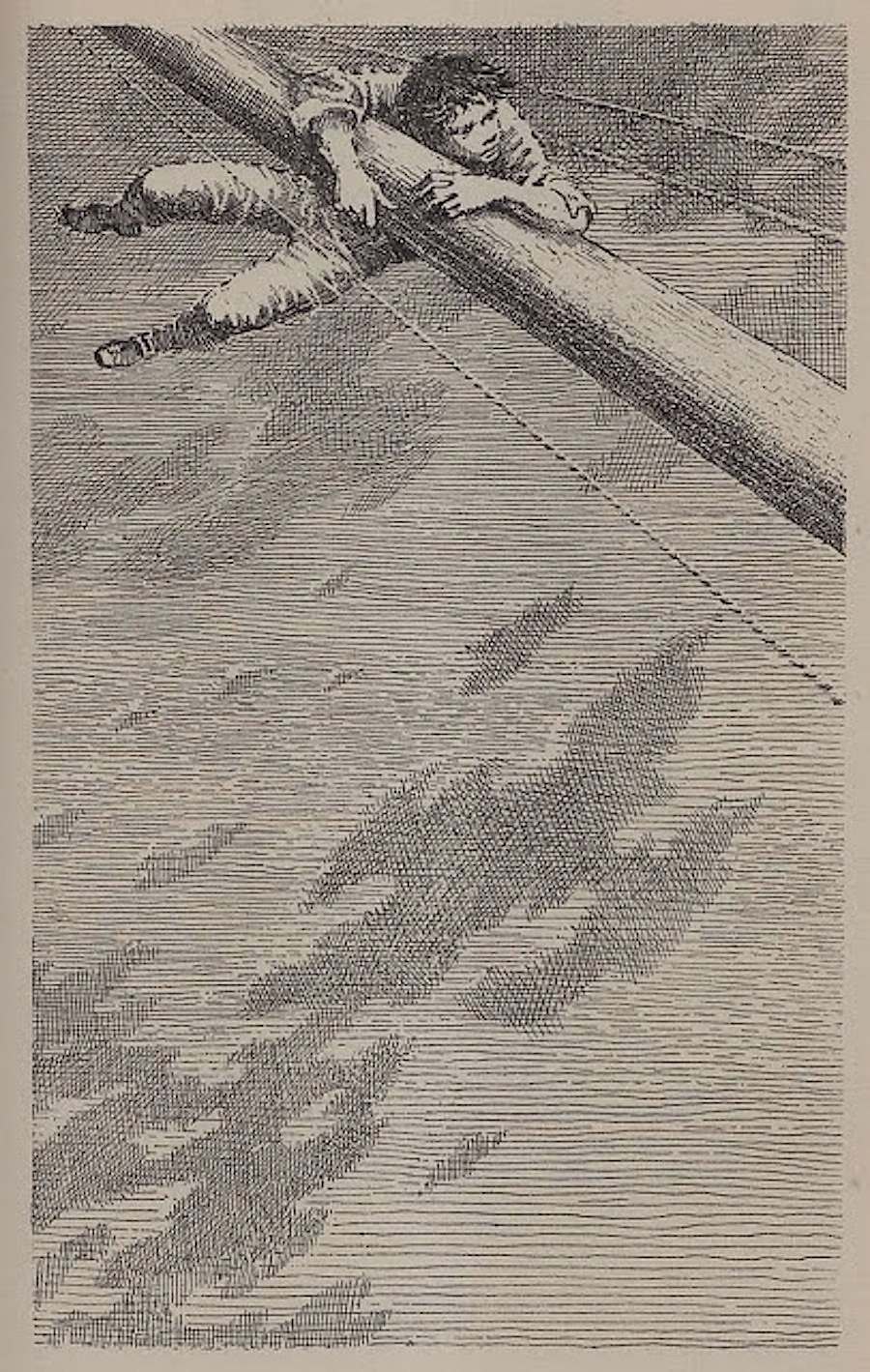 I felt a blow and then a sharp pang, and there I was pinned by the shoulder to the mast. In the horrid pain and surprise of the moment—I scarce can say it was by my own volition, and I am sure it was without a conscious aim—both my pistols went off, and both escaped out of my hands. They did not fall alone; with a choked cry, the coxswain loosed his grasp upon the shrouds and plunged head first into the water.