"Although he operated in the shadow of his more famous rival, the noted architectural photographer Julius Shulman, Rand was an artist with the camera, admired for his grasp of the interplay among form, line and light in the structures he caught on film." So ran the LA Times 2009 obituary for architectural photographer and Los Angeles native Marvin Rand ( (1924–2009).
An honorary member of the American Institute of Architects, Rand opened his studio in 1950. He photographed and promoted the works of such notables as Frank Gehry, Rudolph Schindler, Welton Beckett, Frank Lloyd Wright, Craig Ellwood and Edward Killingsworth. His task was simple: make the architects' work looks good on paper. The result are photographs that might have been created by graphic artists. Clean lines engineered in steel and glass, harmony of design and impeccable minimalism were signatures of purist mid-Century California architecture. Rand's work captures the skill and allure of the designers adherence to simplicity, in which it's hard to identity a single identifying feature; the unified interior and exterior appear to merge seamlessly. Through Rand's eye we see the detail. Buildings appear as places we want to enter and explore. Little wonder architects loved him.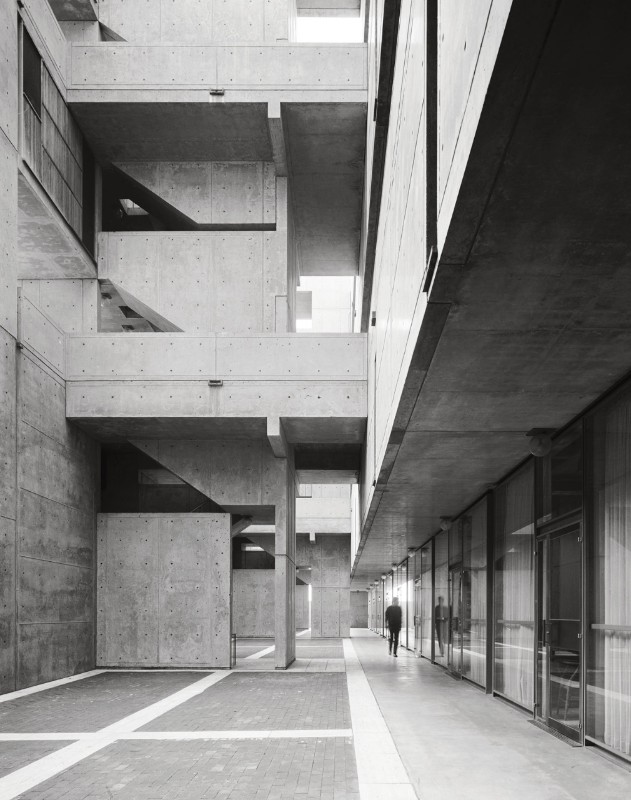 Take home and enjoy Marvin Rand's work in California Captured published by Phaidon.