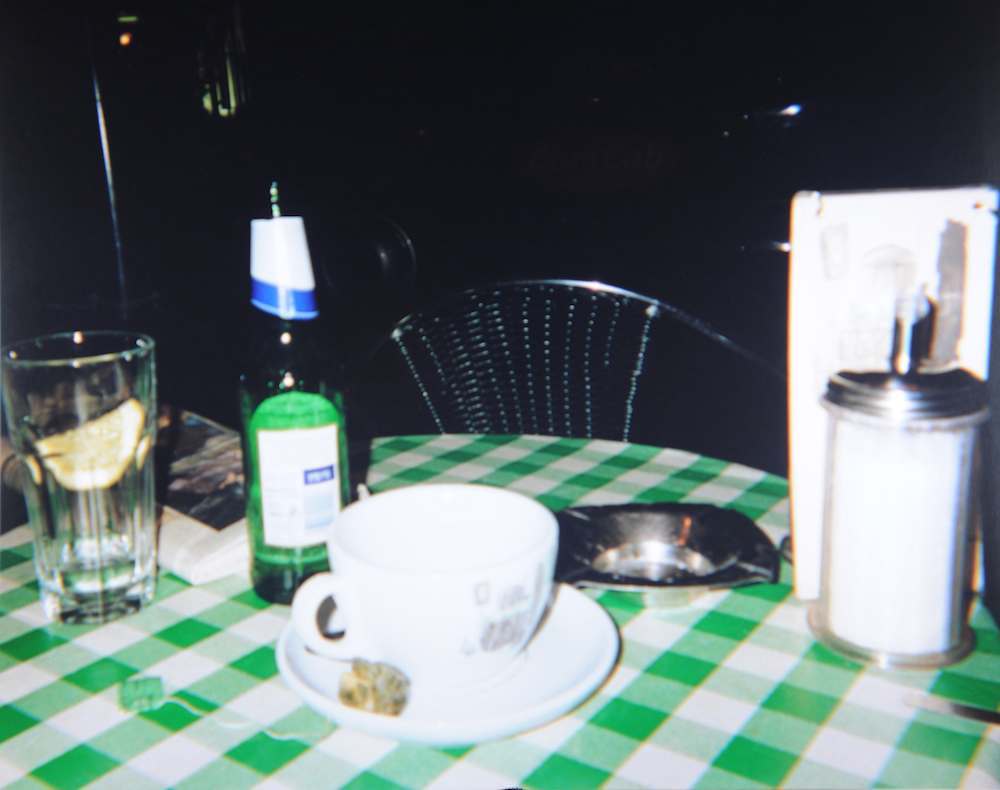 Between 2008 and 2009, unmarried Natasha Caruana went on 80 dates with married men seeking an affair via a website. She usually managed to take one or two illicit photographs with a disposable camera. Her snapshots show the remnants of a cafe meal, a soiled coffee cup, the lid of a takeaway food container.
The Married Man appears as a black-clad figure disappearing through a street door, the sleeve of a tatty jumper, or a pair
of suited knees in front of an ice bucket. Hands, young and old, sign credit card receipts, clutch a rain-soaked umbrella, dangle keys, fiddle nervously with cutlery, or gently clasp the photographer's own hand.
Compiled in her book Married Man, we read:
Caruana says the project began in part as catharsis. But it became a performance. The deceit these men engaged in with respect to their wives and families was echoed by the photographer's own masquerade. As her dates acted out their idea of the man playing away from home, so Caruana assumed the character each sought to complete the fantasy. The tabletop between them became a stage.

What surprised her was how often she found herself listening to men talk at length about their wives, about loneliness, or feeling like a spare part in the family unit. In the end, Caruana found many desired nothing more than companionship and a sympathetic ear.
What the rest desired we can make a guess at.
Buy the book here.