IN 1952 Marilyn Monroe was photographed by the Hungarian-Romanian André de Dienes "working out" at the Bel Air Hotel: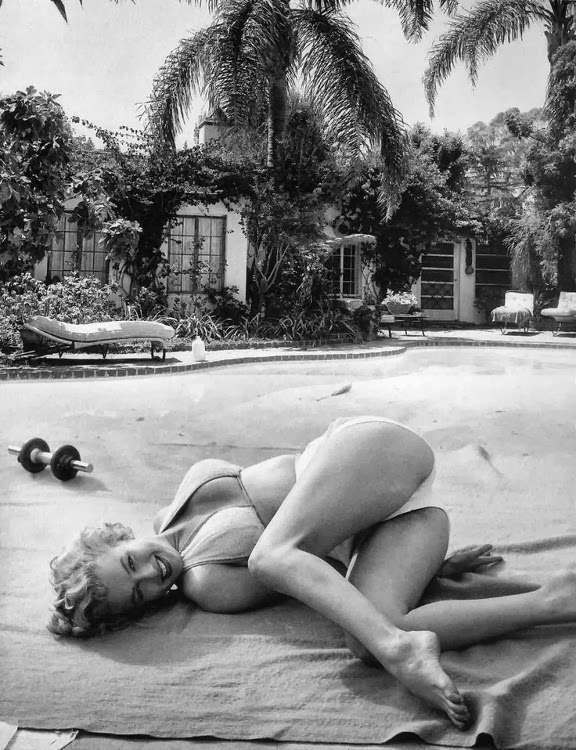 Andre de Dienes
De Dienes had actually photographed Marilyn, then called Norma Jeane Baker, seven years earlier in 1945.  At that time she was a model on the books of Emmeline Snively's Blue Book Model Agency. Snively told de Dienes of Norma Jeane, and suggested her for his project of photographing artistic nudes. In his memoirs Dienes described the first time he met Monroe writing:
…it was as if a miracle had happened to me. Norma Jeane seemed to be like an angel. I could hardly believe it for a few moments. An earthly, sexy-looking angel! Sent expressly for me!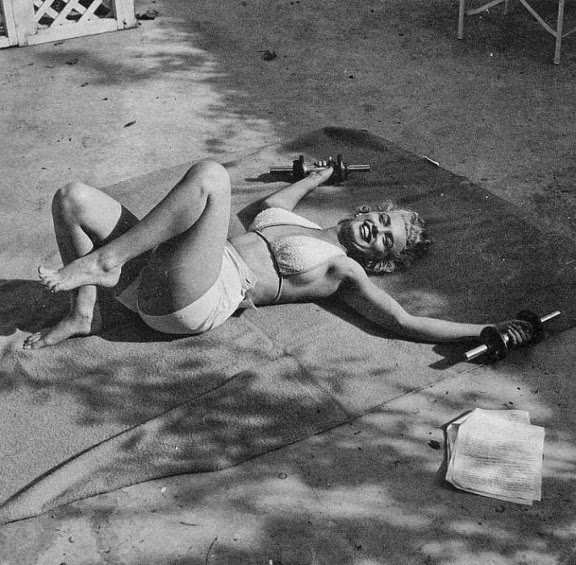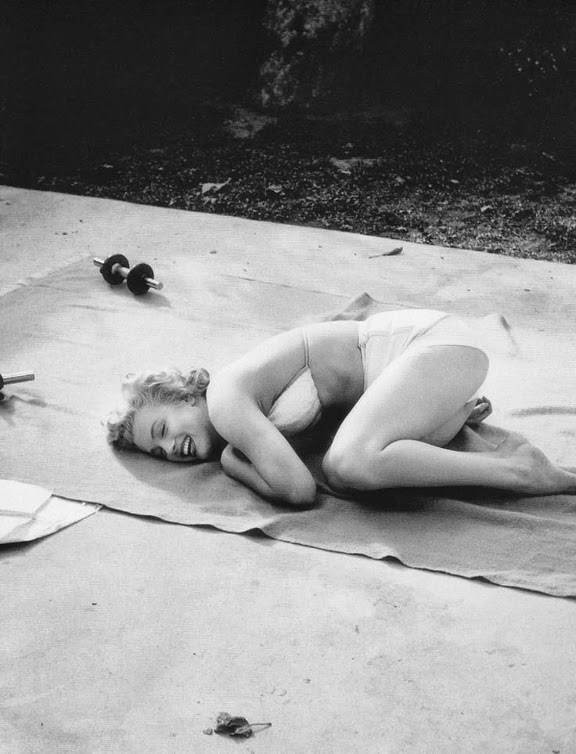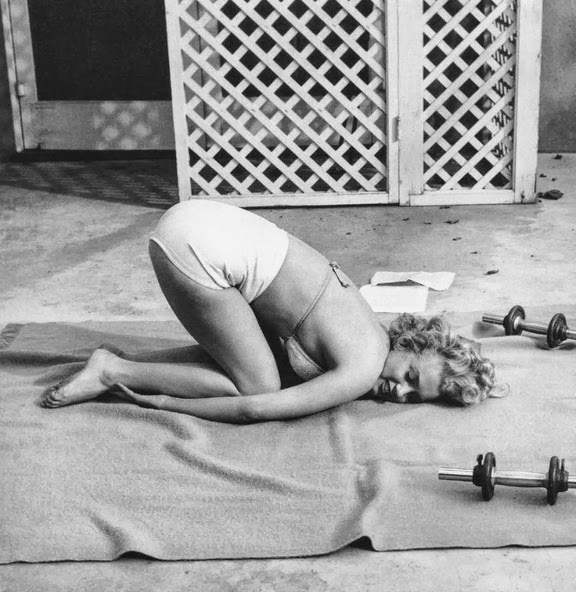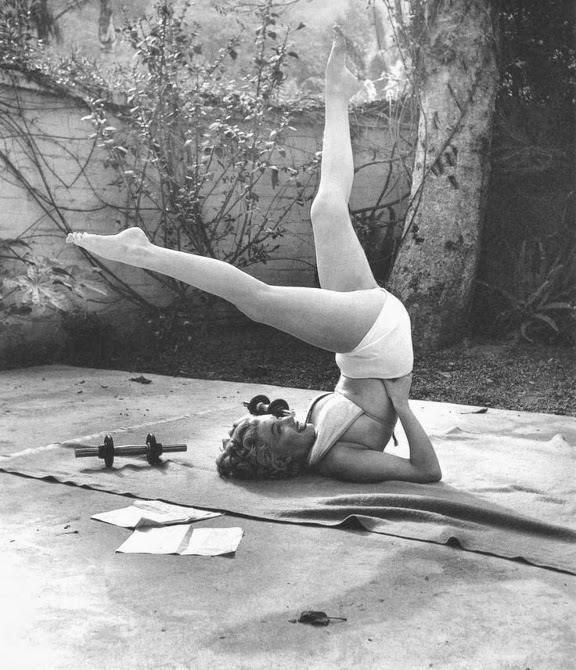 Dienes last saw Marilyn Monroe in June 1961. He said of their last meeting
 …her success was a sham, her hopes thwarted…the next day she left a bouquet outside my door: a selection of her latest photos. Smiling, radiant – utterly misleading; I little guessed that this was our last goodbye.