FLASHBACK to March 1 1980:
The Japanese were not fond of dolphins.
Doomed Dolphins await harpooning or a sharp blow to the heart in March 1980, the method Iki Island fishermen use to dispatch them after herding them into a net enclosure near Iki. Dolphin roundup and slaughter is a periodic event at Iki, where fishermen claim the sea mammals ravage the commercially valuable fishing resources.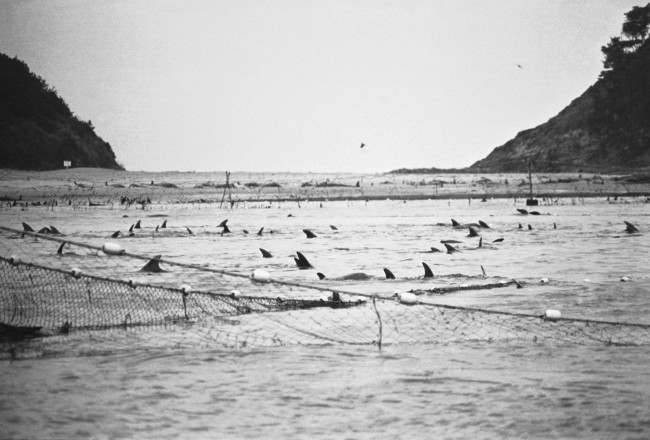 The dead dolphins are winched up to the shredder.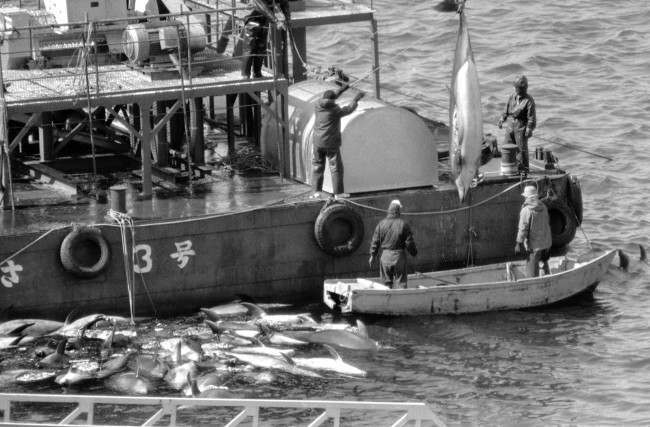 Dolphins are shredded and turned into fertilizer in the process. Dead sea mammals, center bottom, are lifted into the shredder mounted on the barge in Japan in March 1980. Fishermen claim the dolphins offer potentially damaging competition for the area''s commercial fish resources.