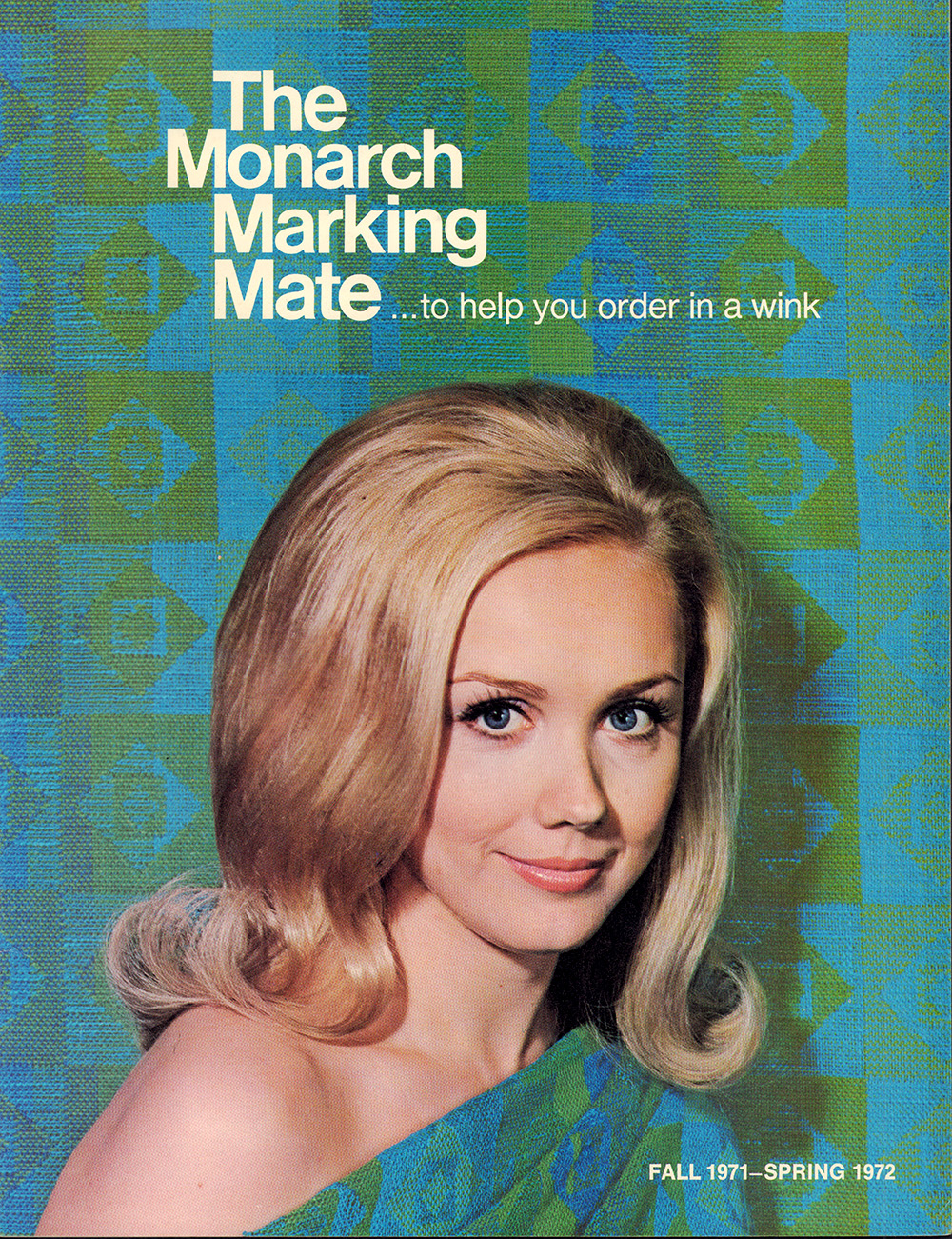 Only in the 1960s or 70s would a label-maker catalog try to sex things up.  This was an era where the "sex sells"  approach was seemingly used for every single product on the market.  The Fall 1971-Spring 1972 Monarch Marking Mate catalog is no exception. Offering cheesecake with their variety of labelers, taggers, tags, and ink pads, an otherwise boring office supply brochure is given a welcome, sexy twist by presenting a beautiful blonde model on each page….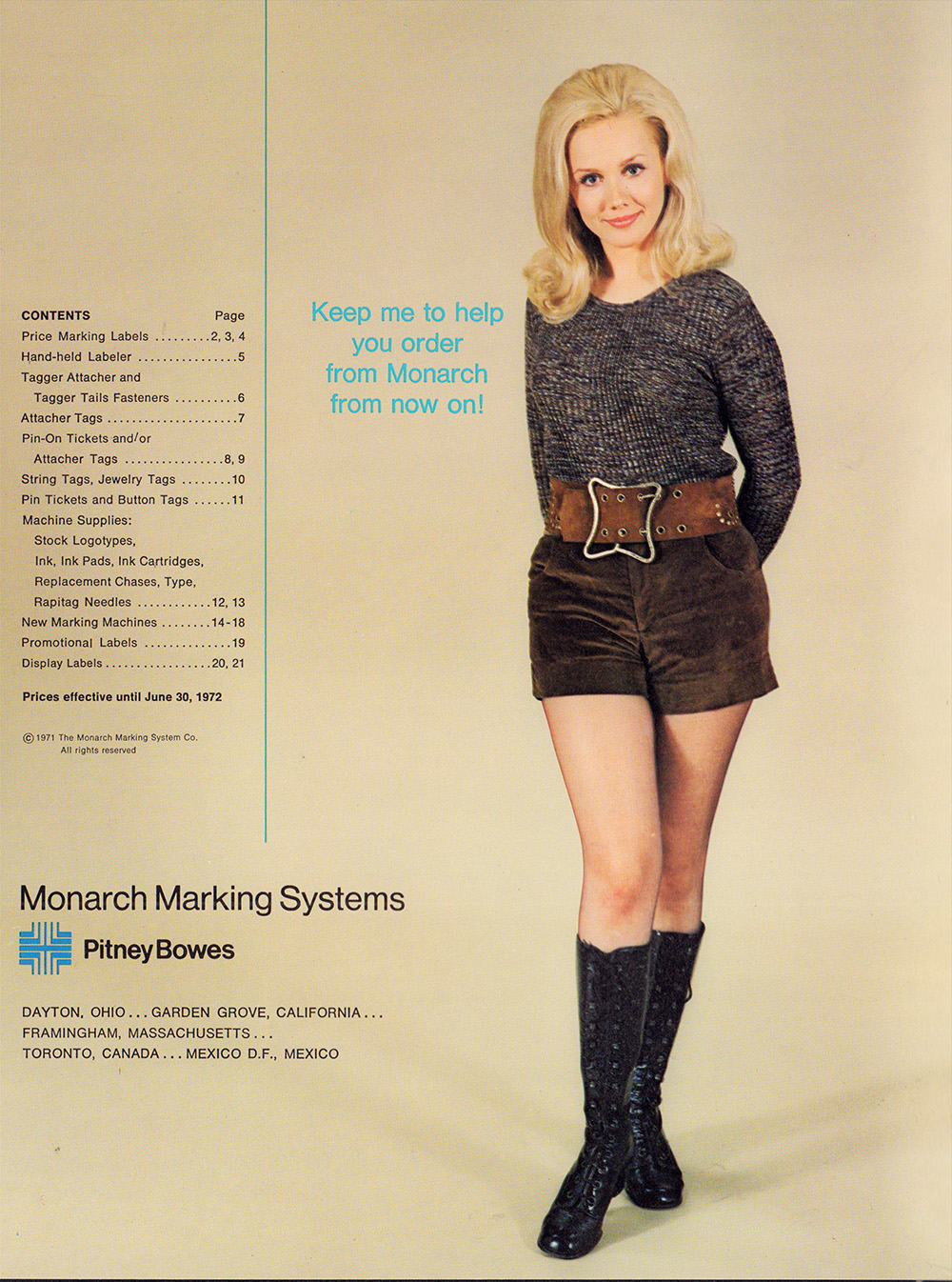 "Keep me to help you order from Monarch from now on!" says the girl in short shorts and black leather go-go boots.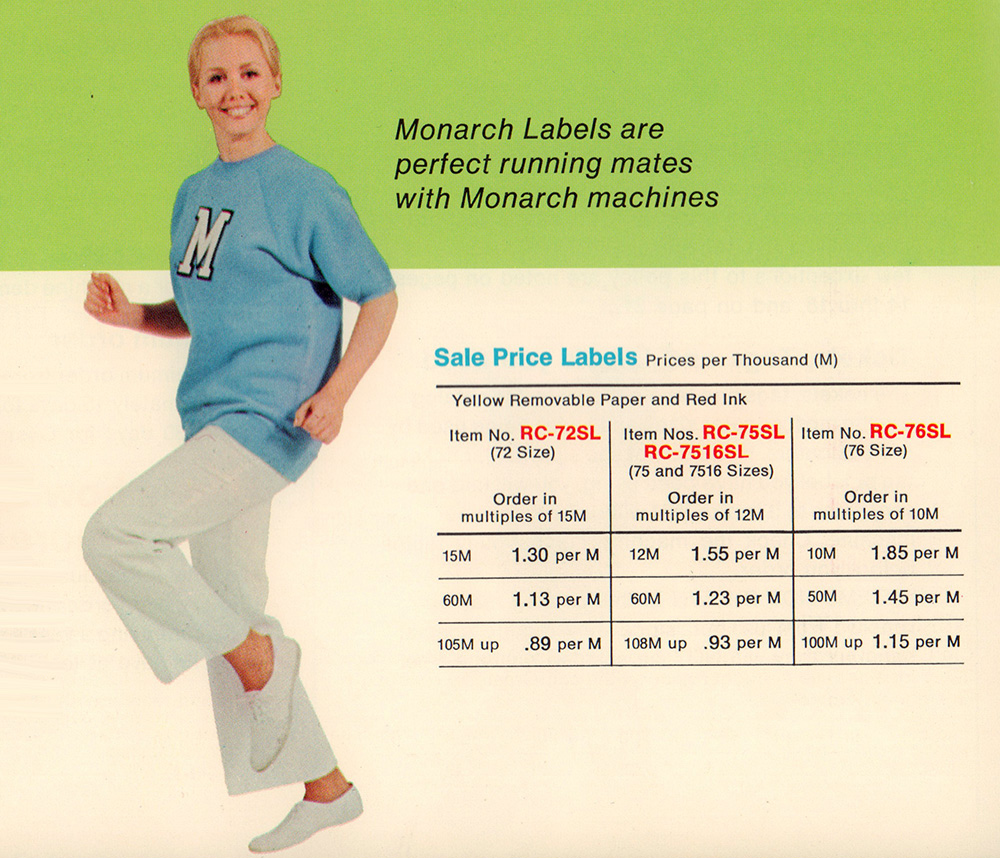 Unfortunately, our girl isn't "selling the sizzle" on every page, but that's okay.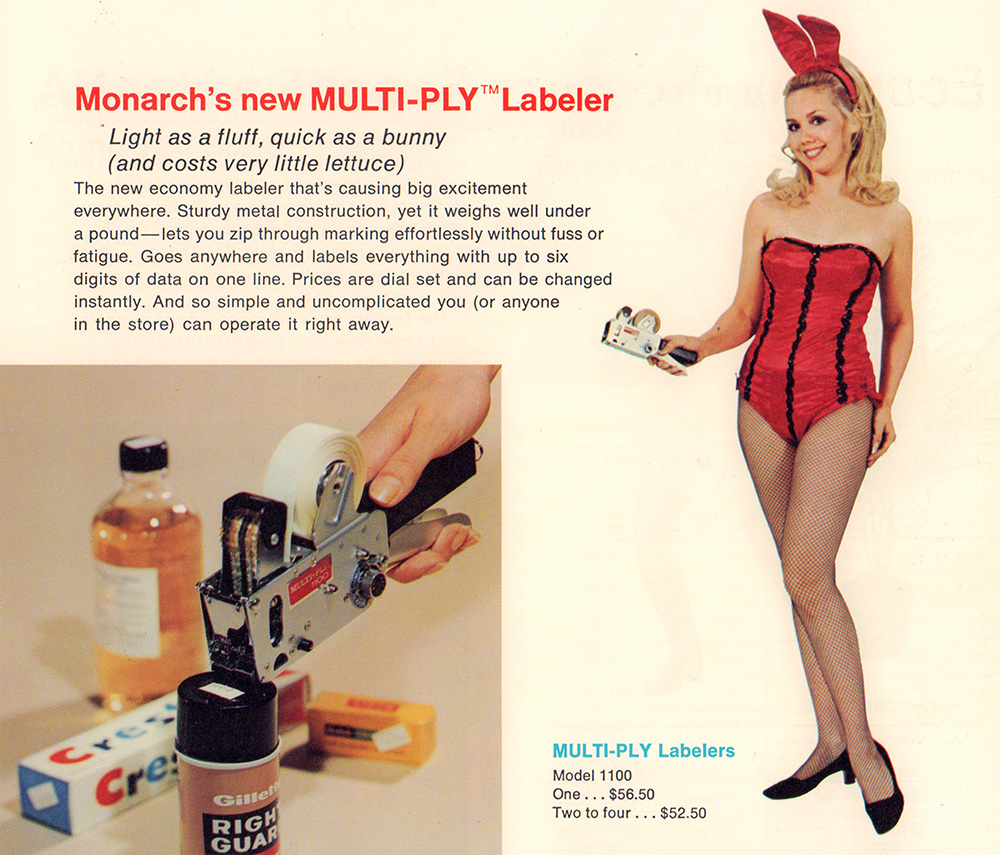 Can your mind even comprehend opening up your Office Depot catalog and seeing a Playboy Bunny in fishnets modeling their multi-ply labelers?  It was a different world.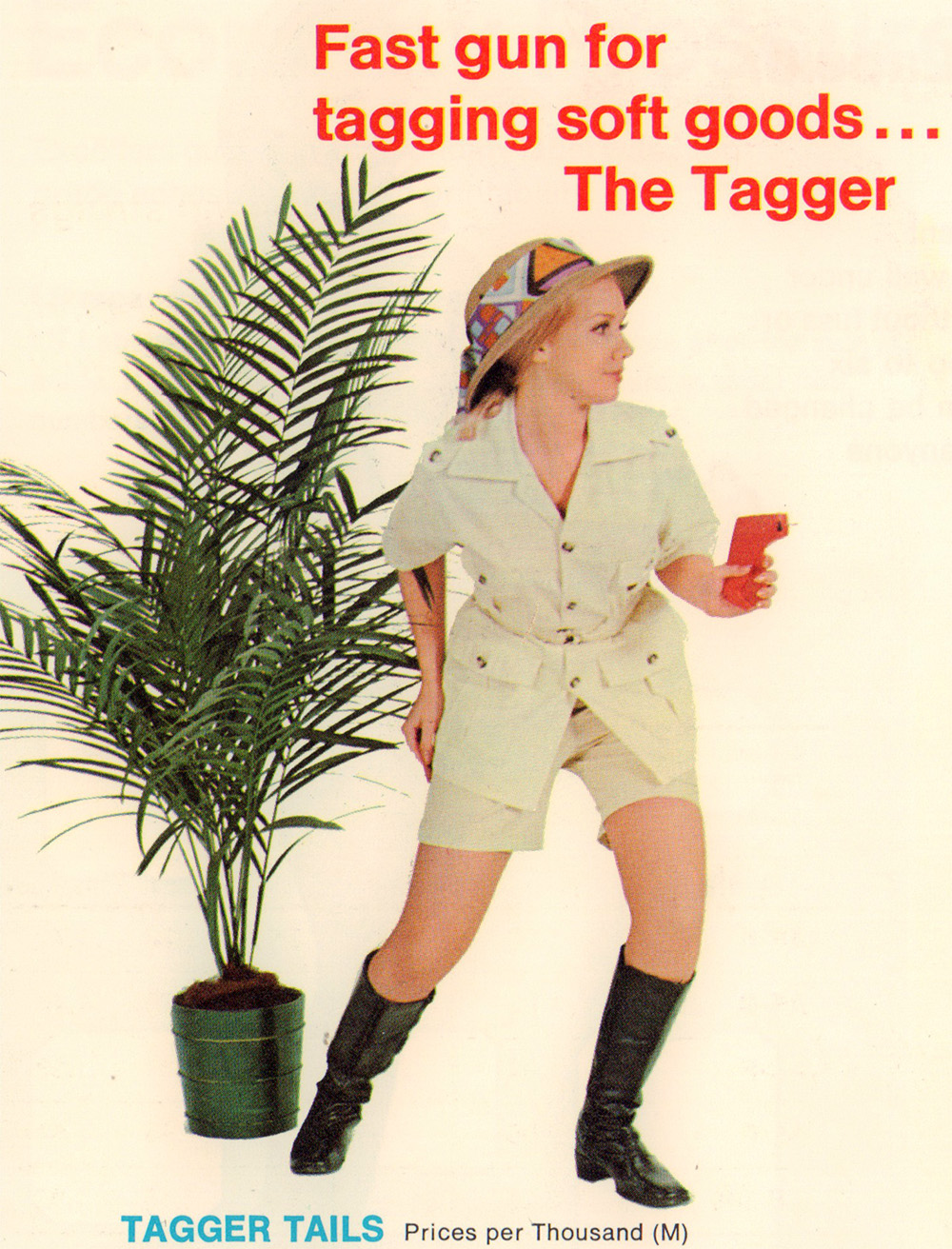 Never has a simple price tagger looked so good.  I have no use for it, but yet I feel compelled to get one.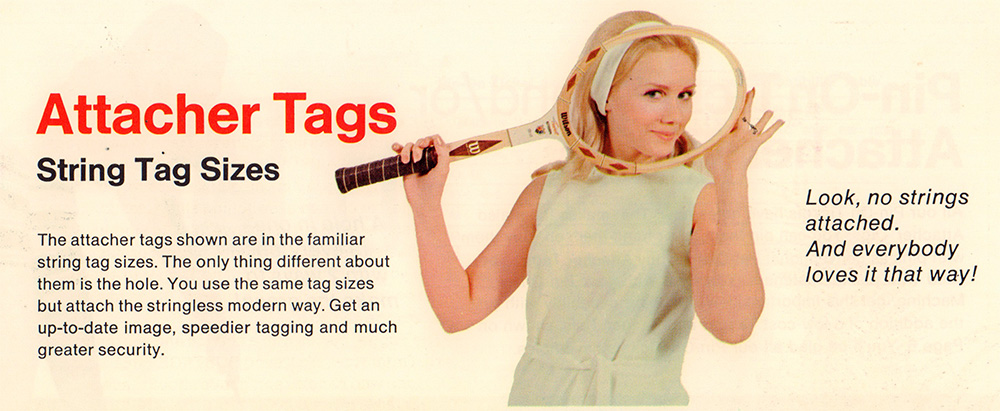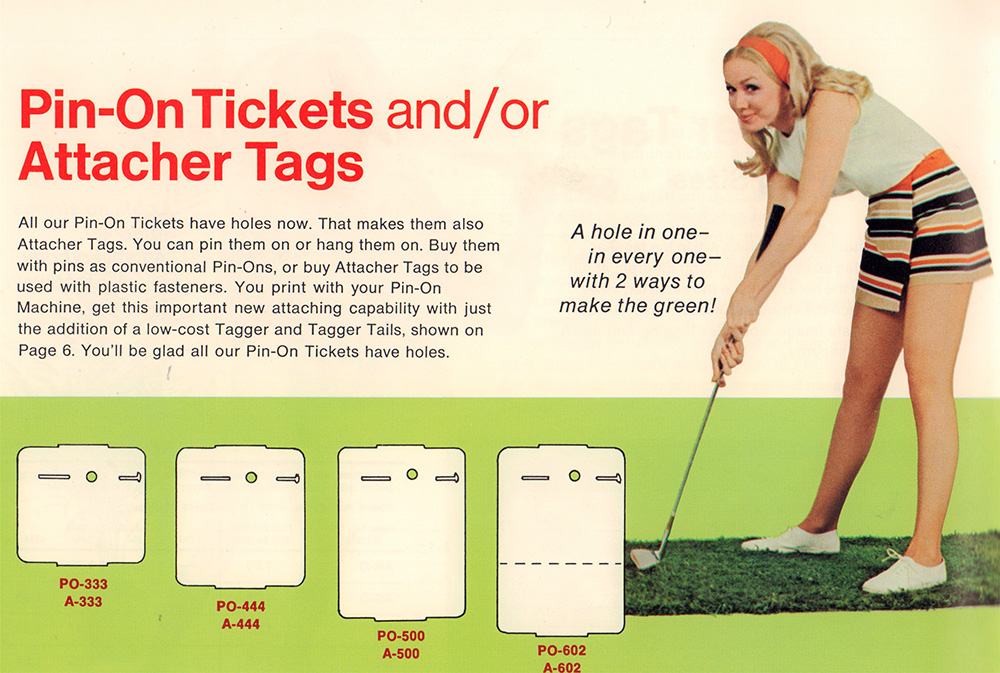 I wonder who this model is.. and did she go on to model for anything above an office supply catalog?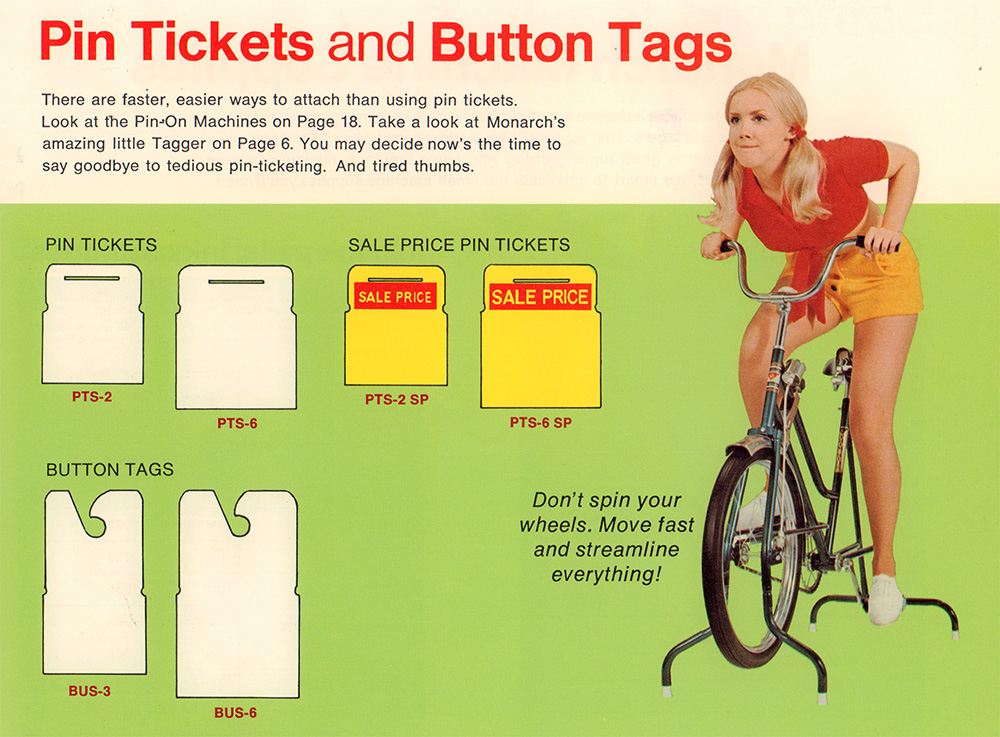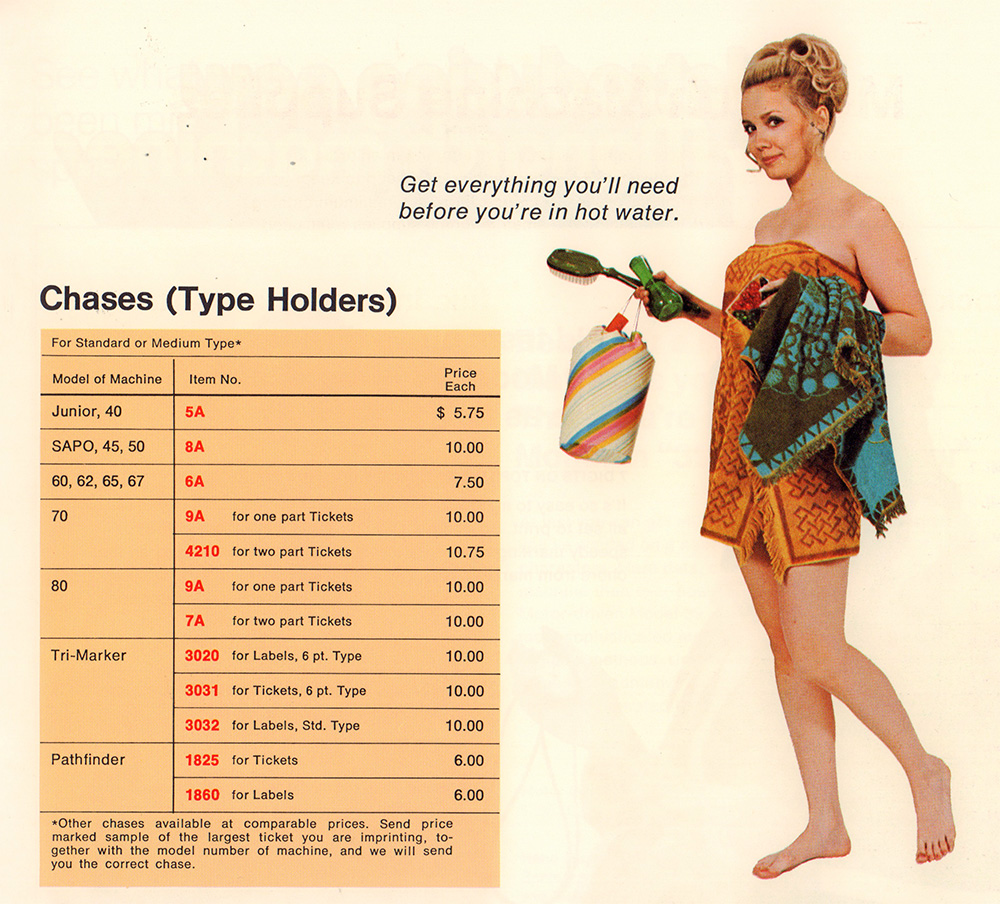 Imagine the plight of whoever had to put this catalog together.  Coming up with costumes and puns for each and every mundane office supply must've been painful.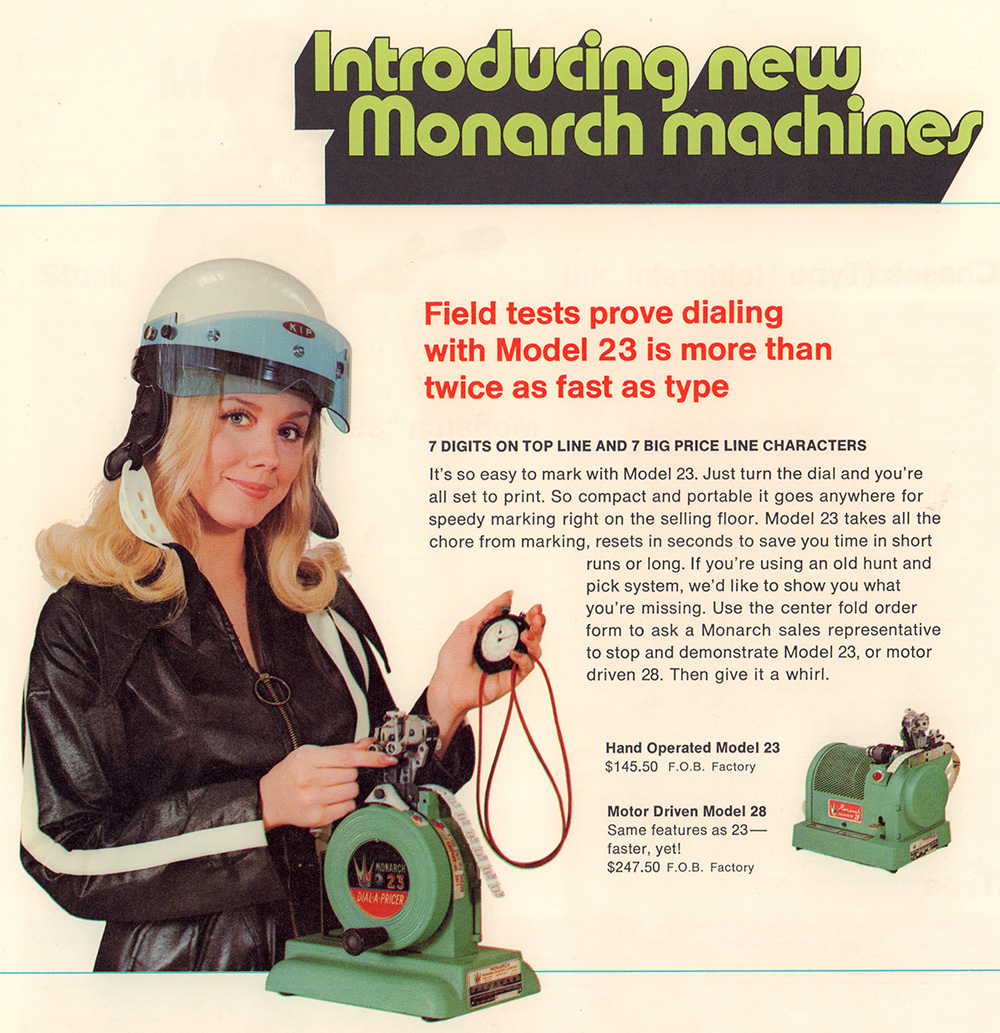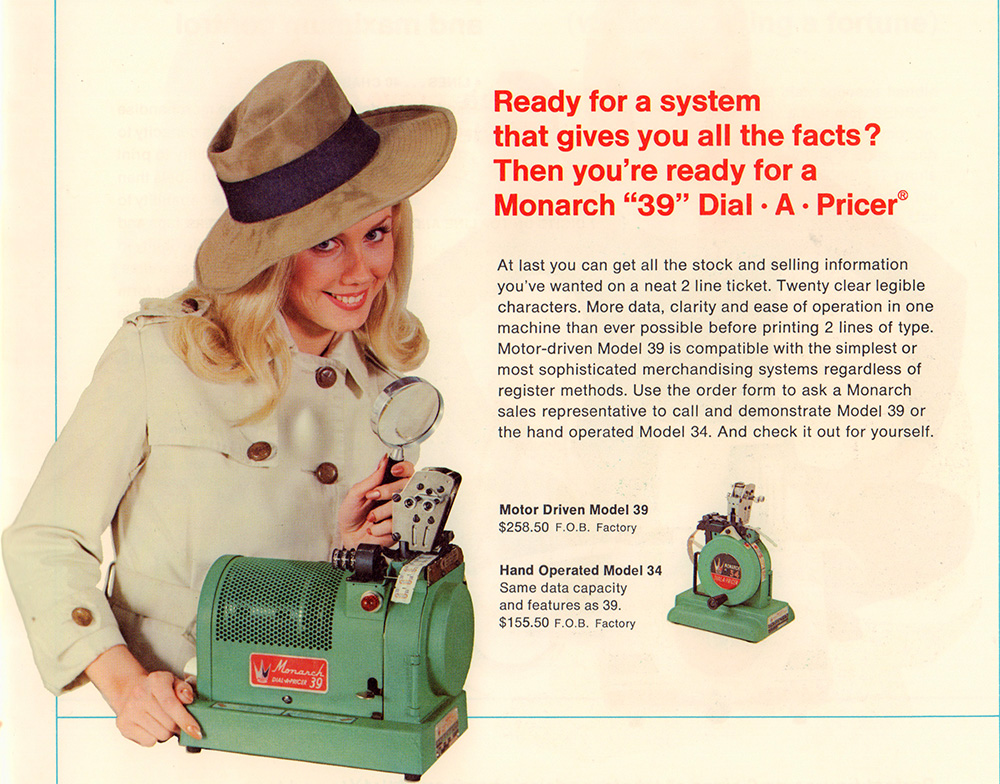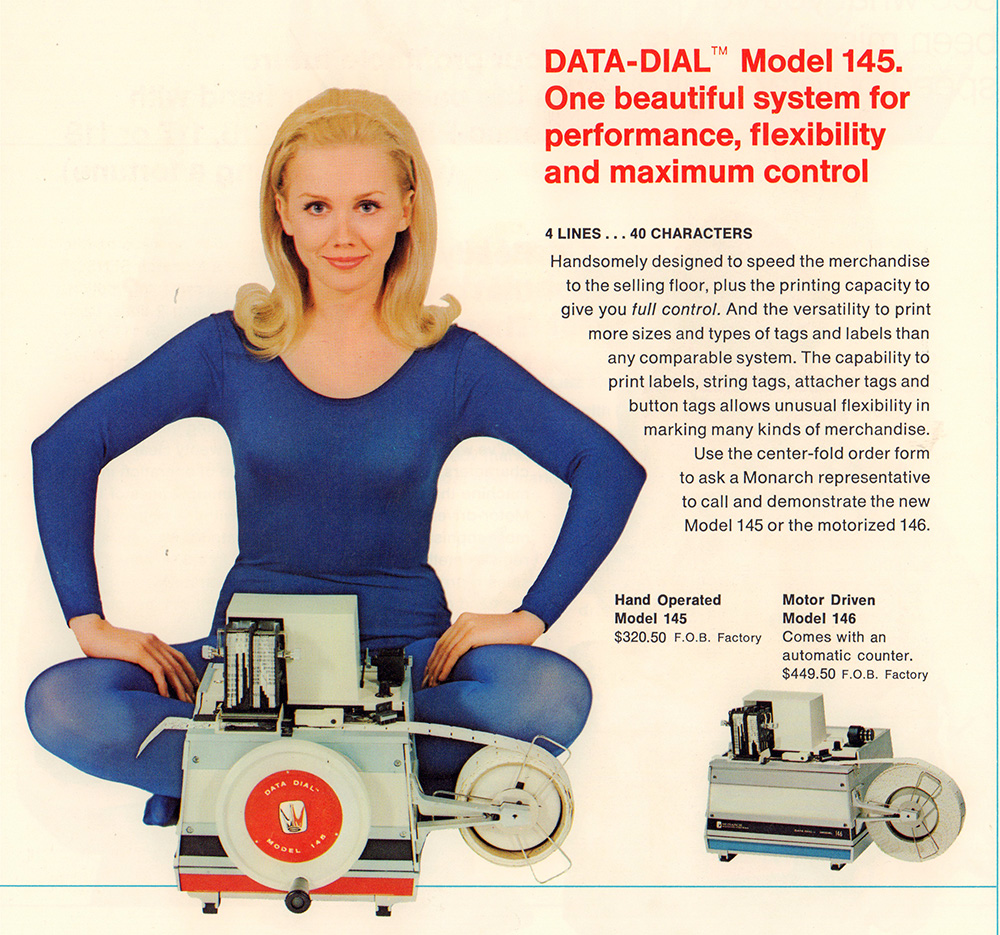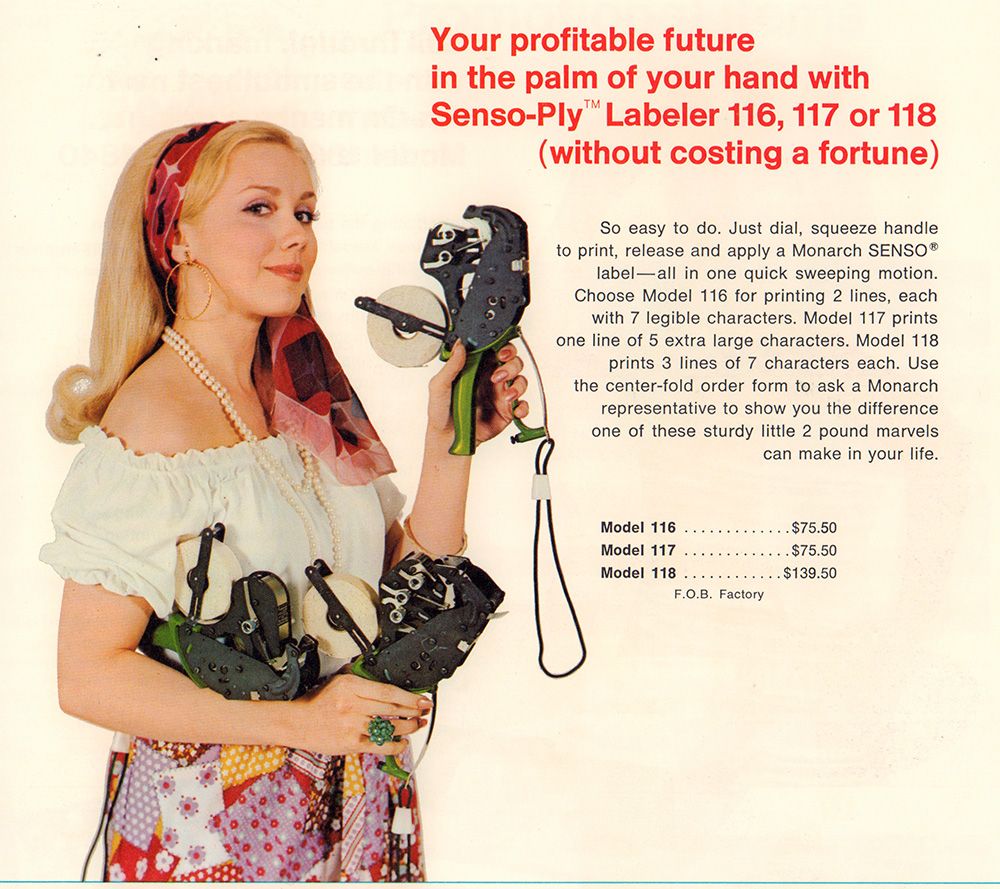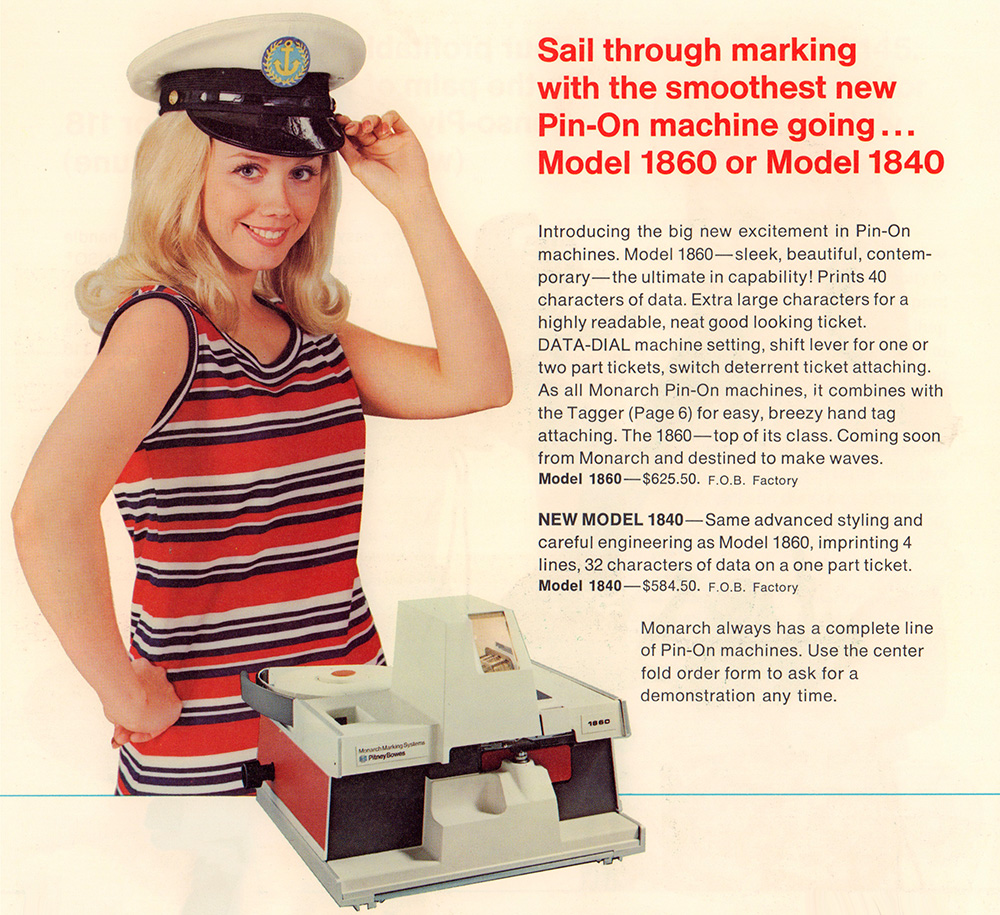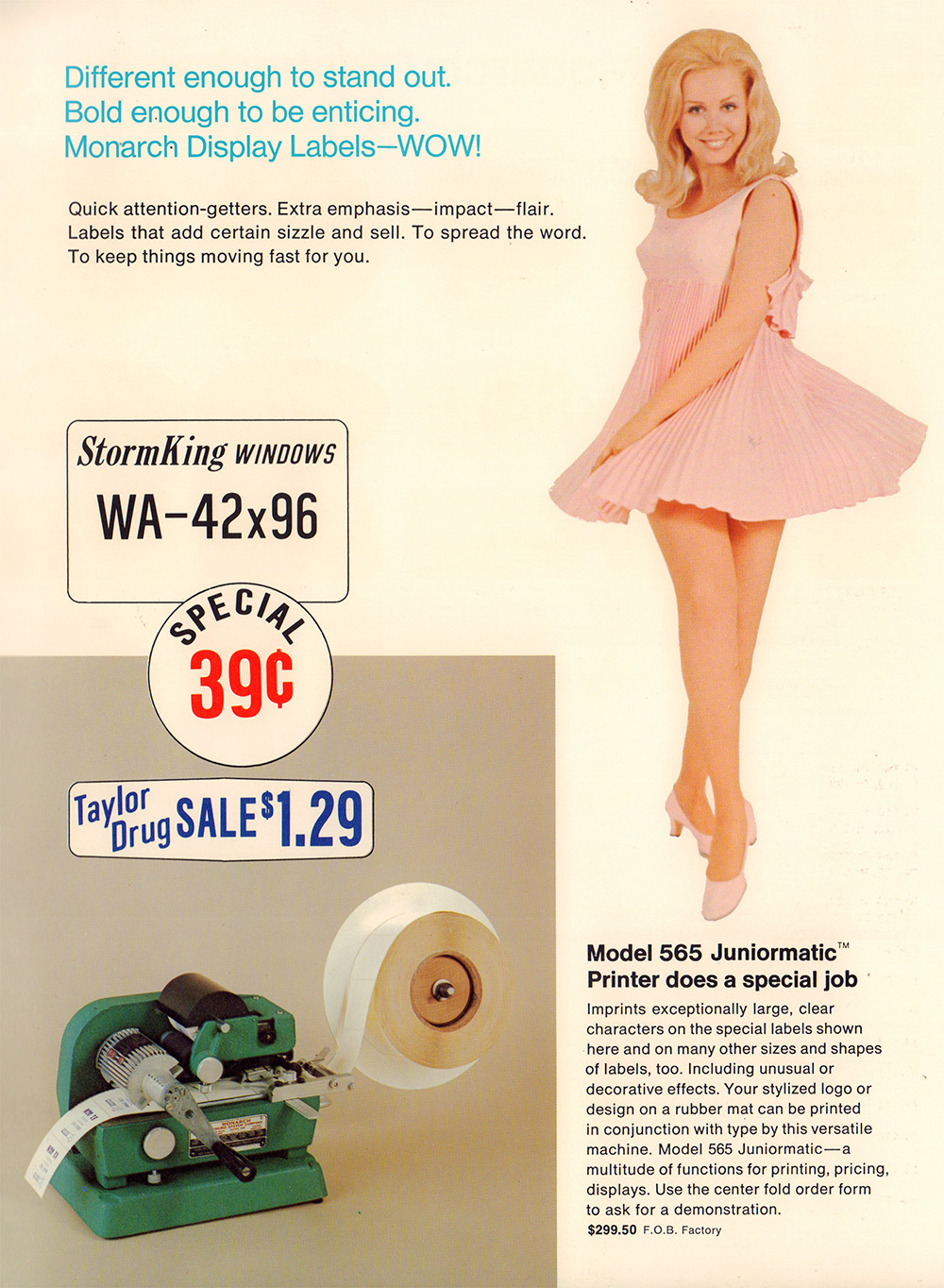 "Monarch Display Labels – WOW!"   Wow, indeed.  I hope you enjoyed this tour as much as I did.  Until next time.