Marie-Blanche-Hennelle Fournie (French, 1831–1906) experimented with photocollage. Her compositions were made by combining photographs with watercolours. Plants and everyday household objects merge with human heads and animal bodies, placing people into unfamiliar and witty landscapes.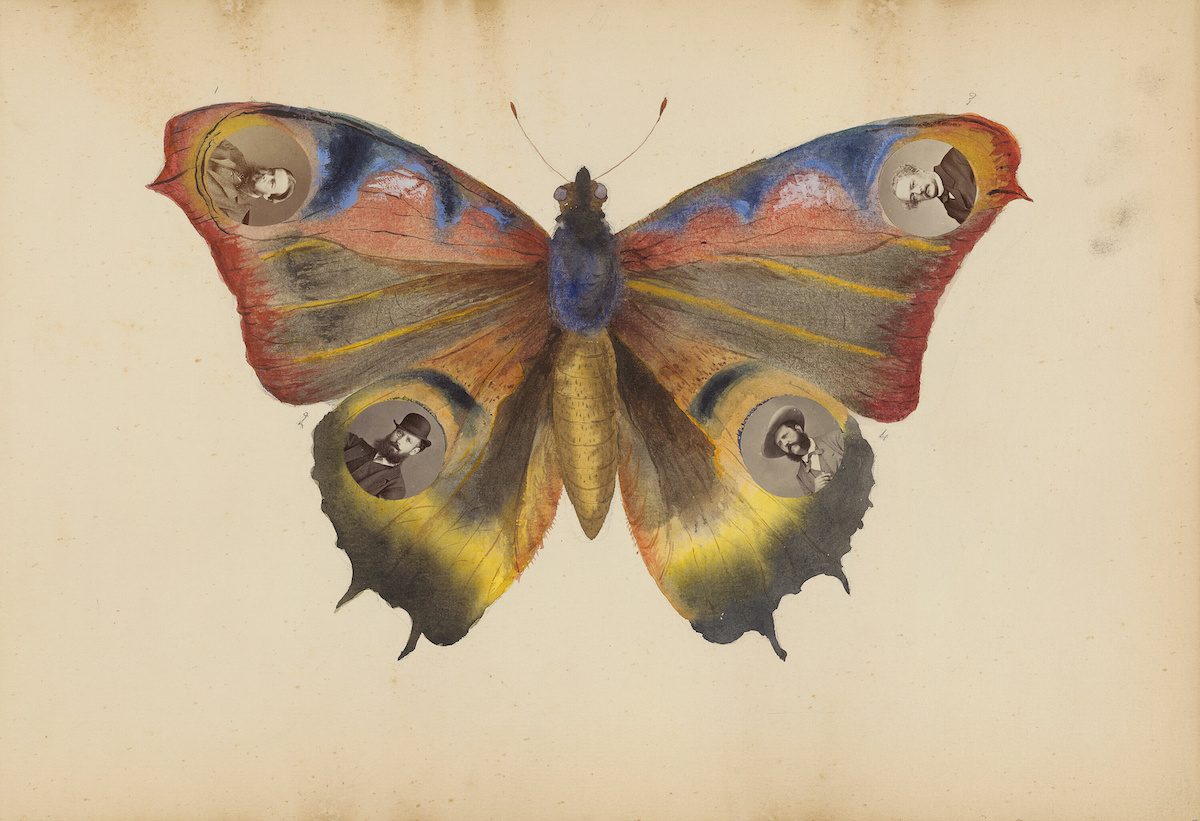 Fournie, known as Blanche, was the second wife of French diplomat Hugues-Marie-Henri Fournier, who was posted in Stockholm and then in Rome during the years the album was made. Her imaginative and stylish compositions lift her 'Madame B Album' (1870s) above the simple recording of friends, family and places.
In the accomplished depiction of a peacock butterfly seen above, the "eye" spots on the wings have been replaced with portraits. Such a composition allowed Fournier to exhibit her artistic talents and her knowledge of natural history.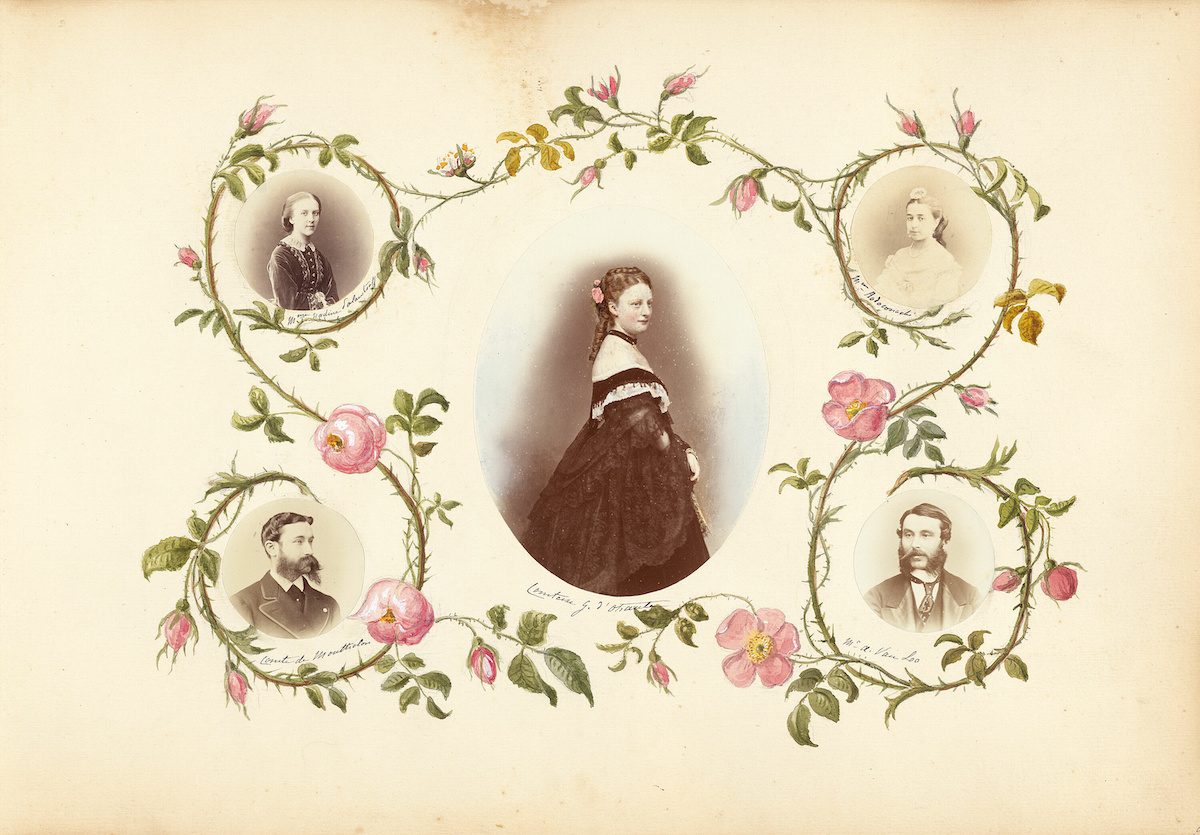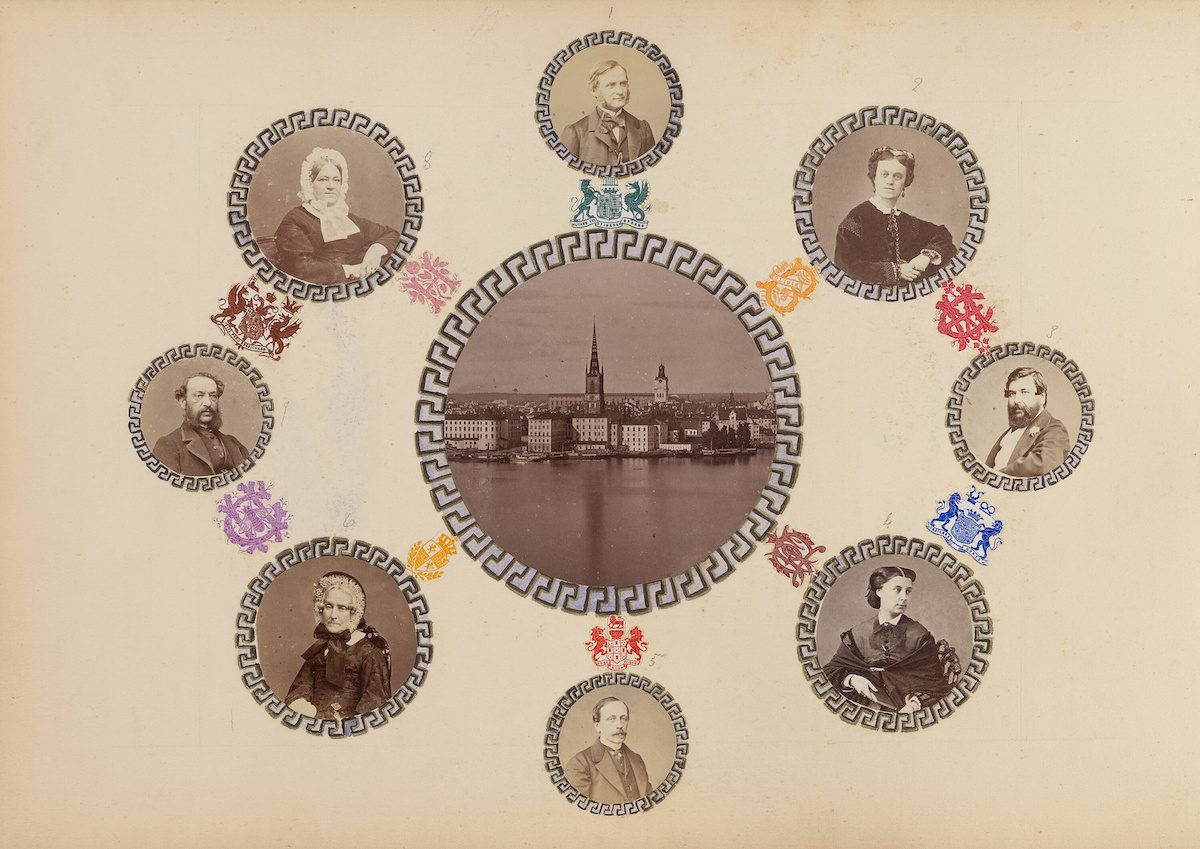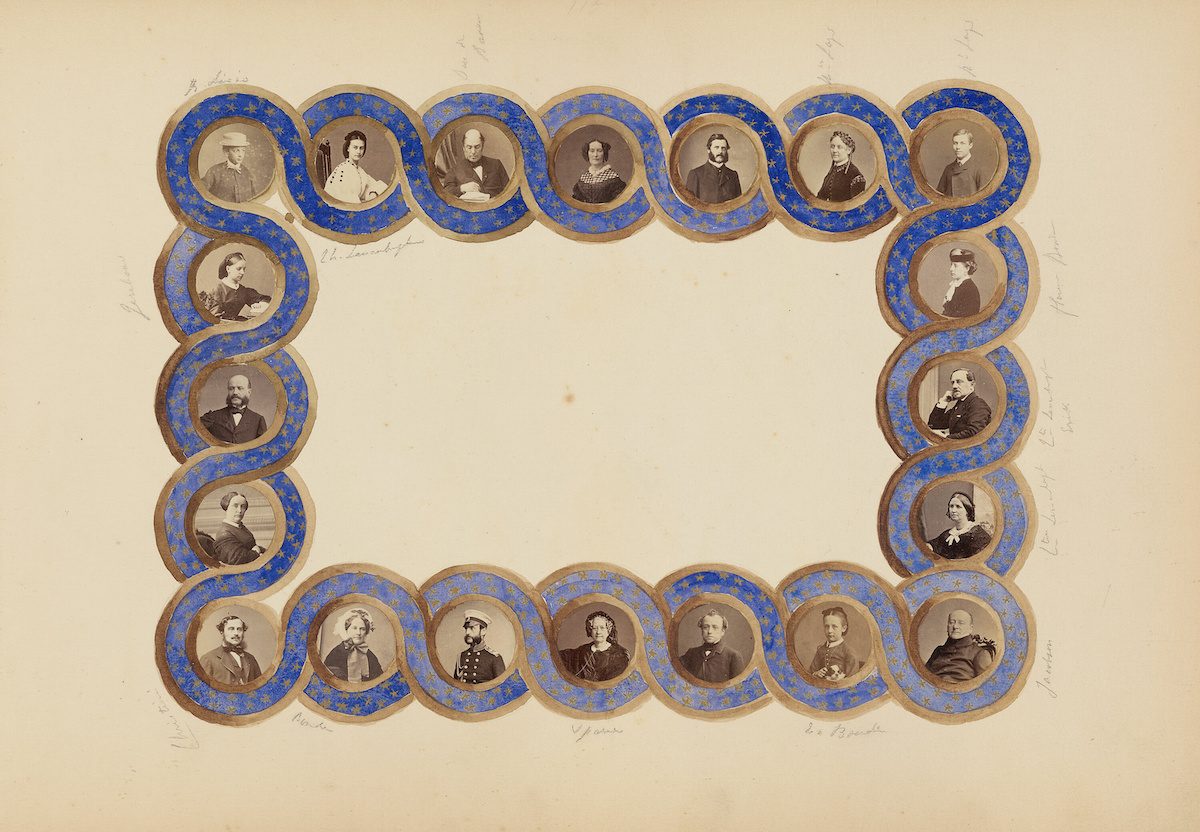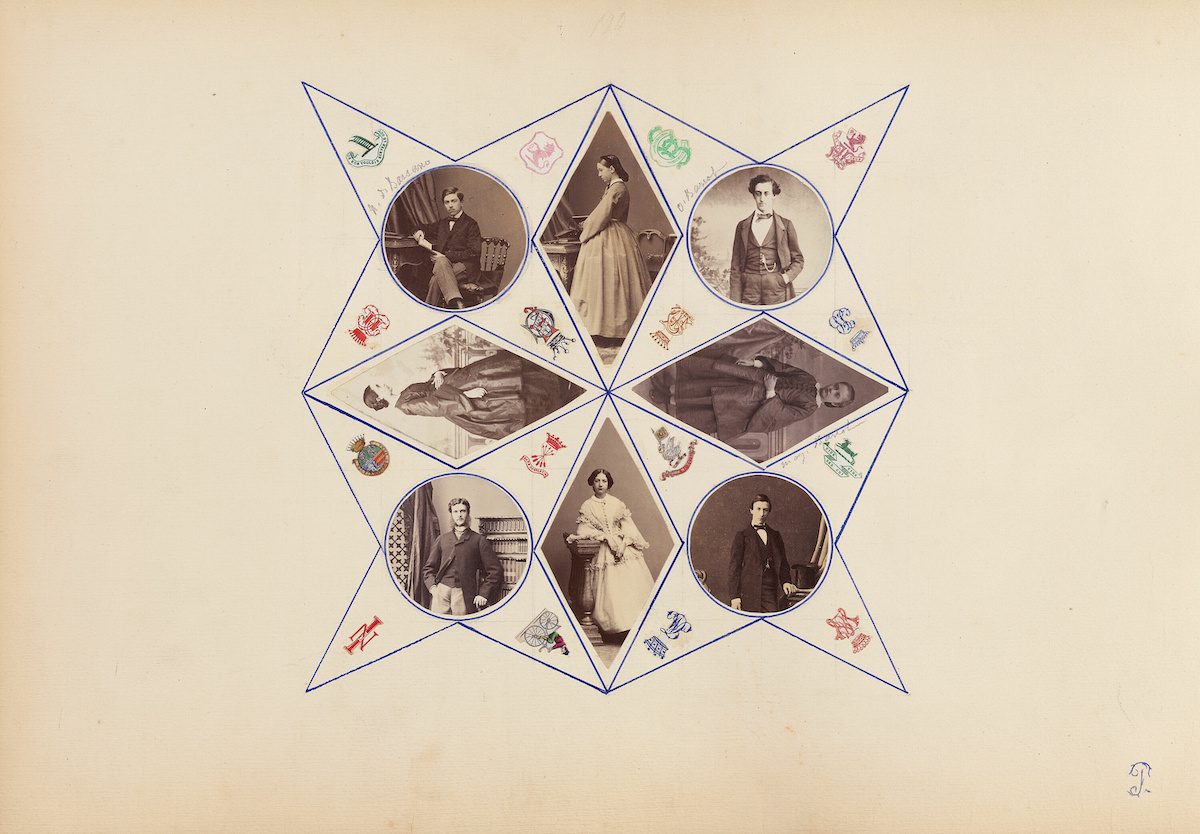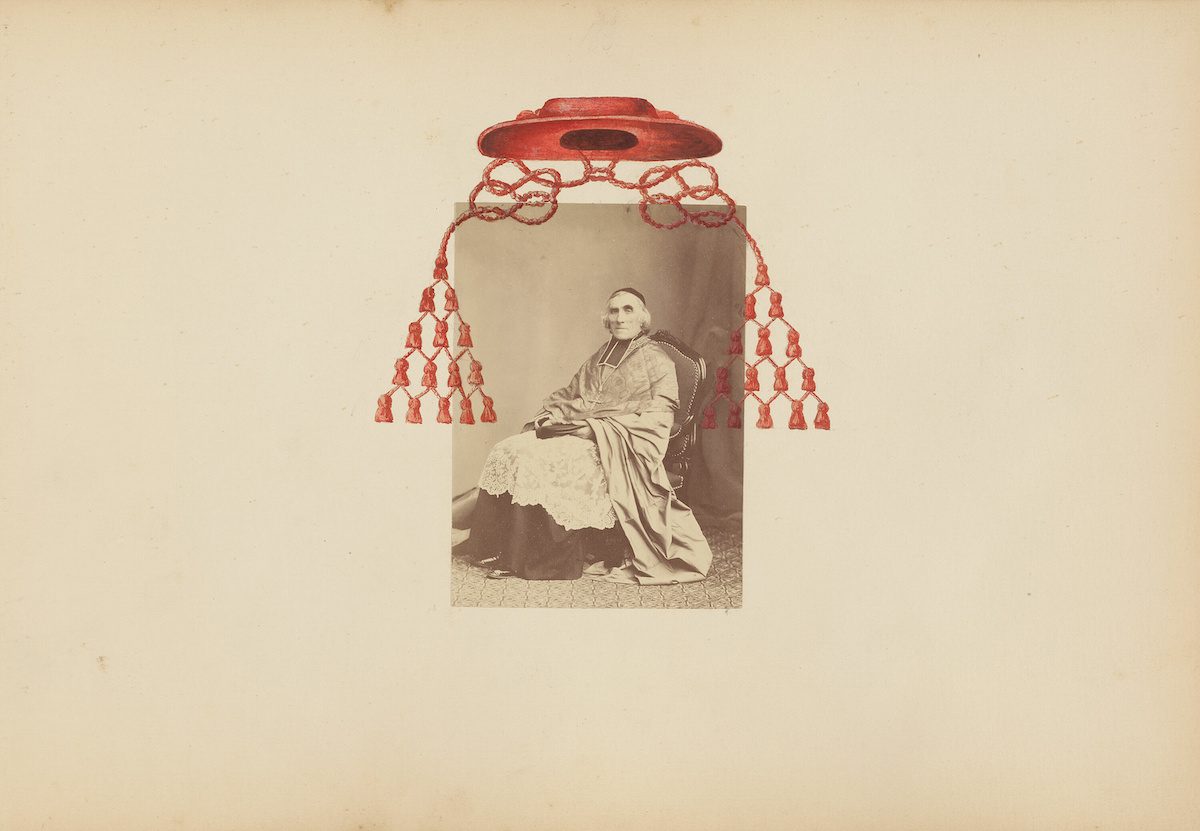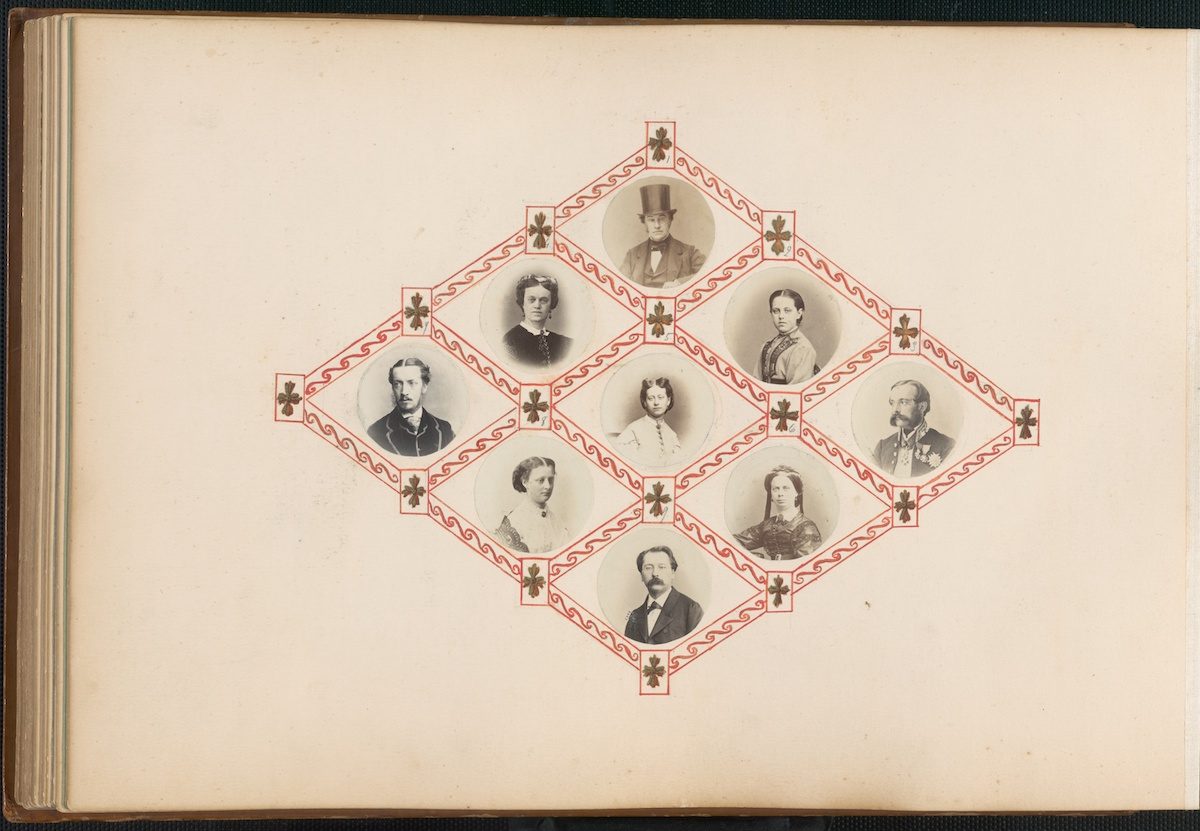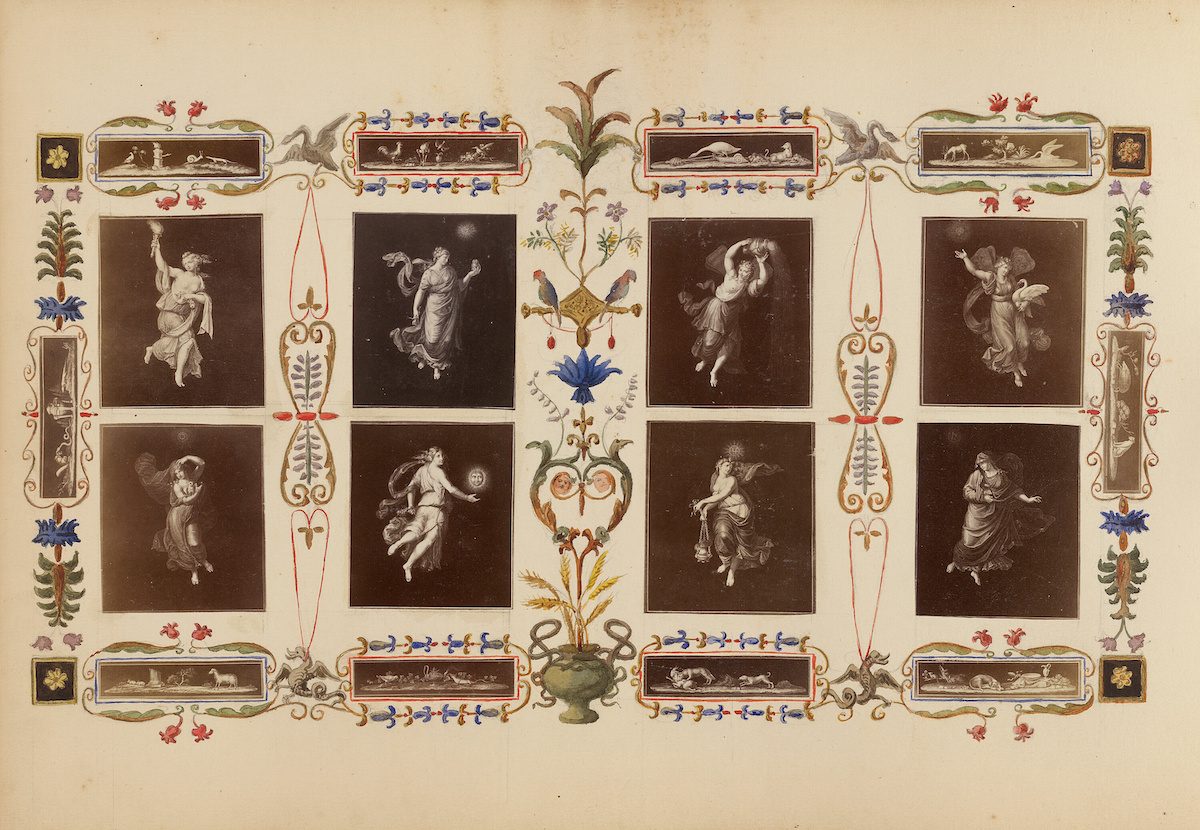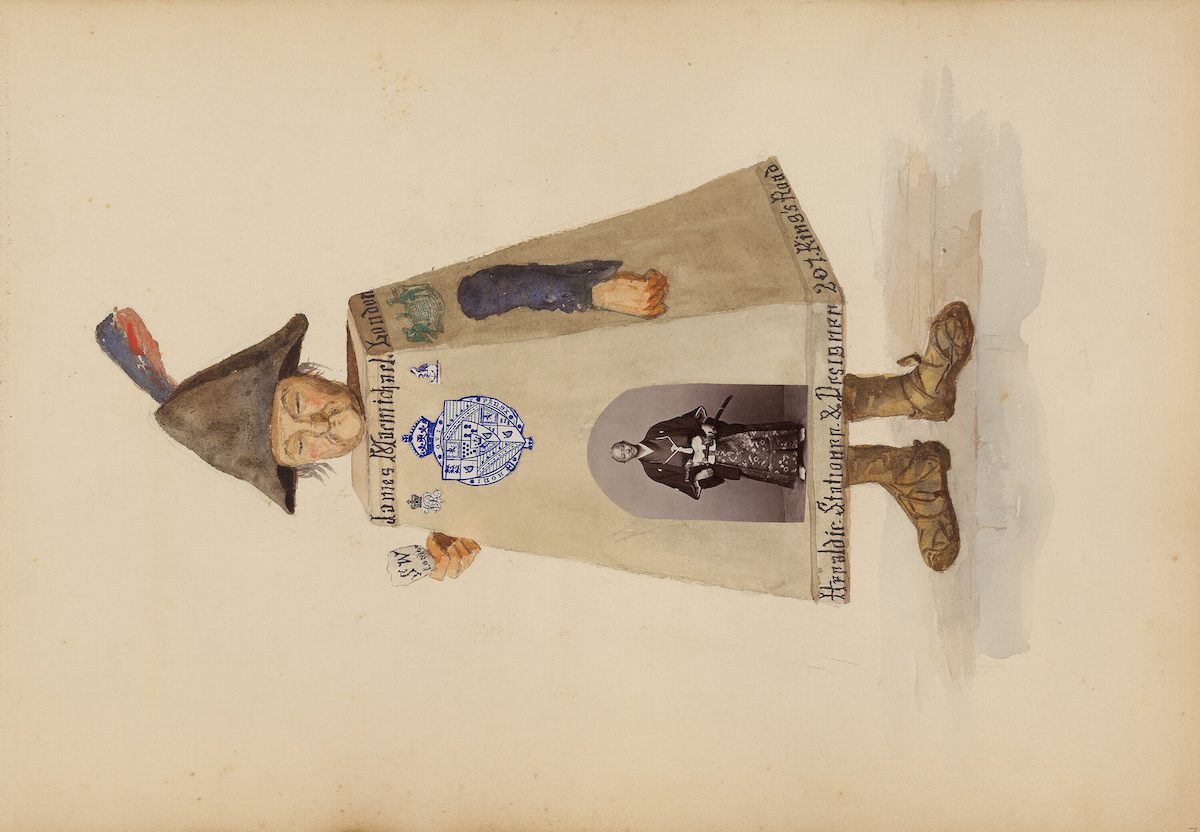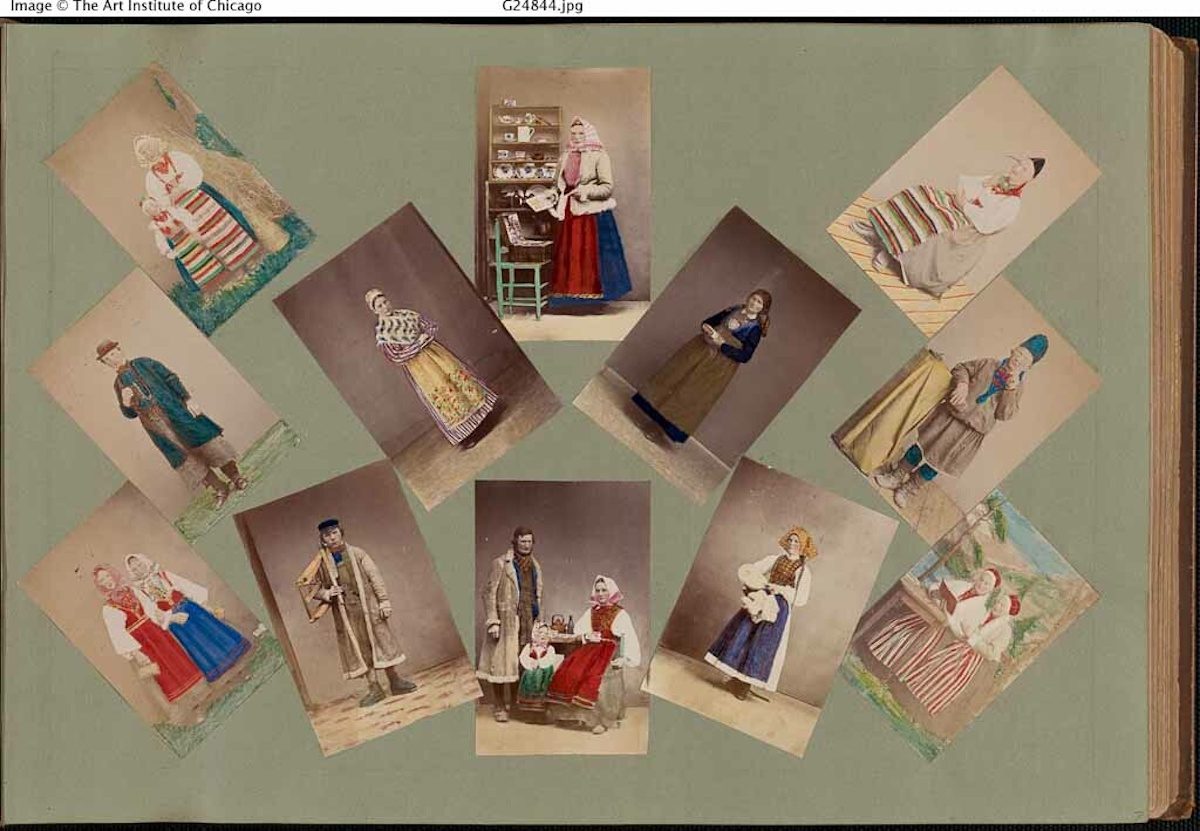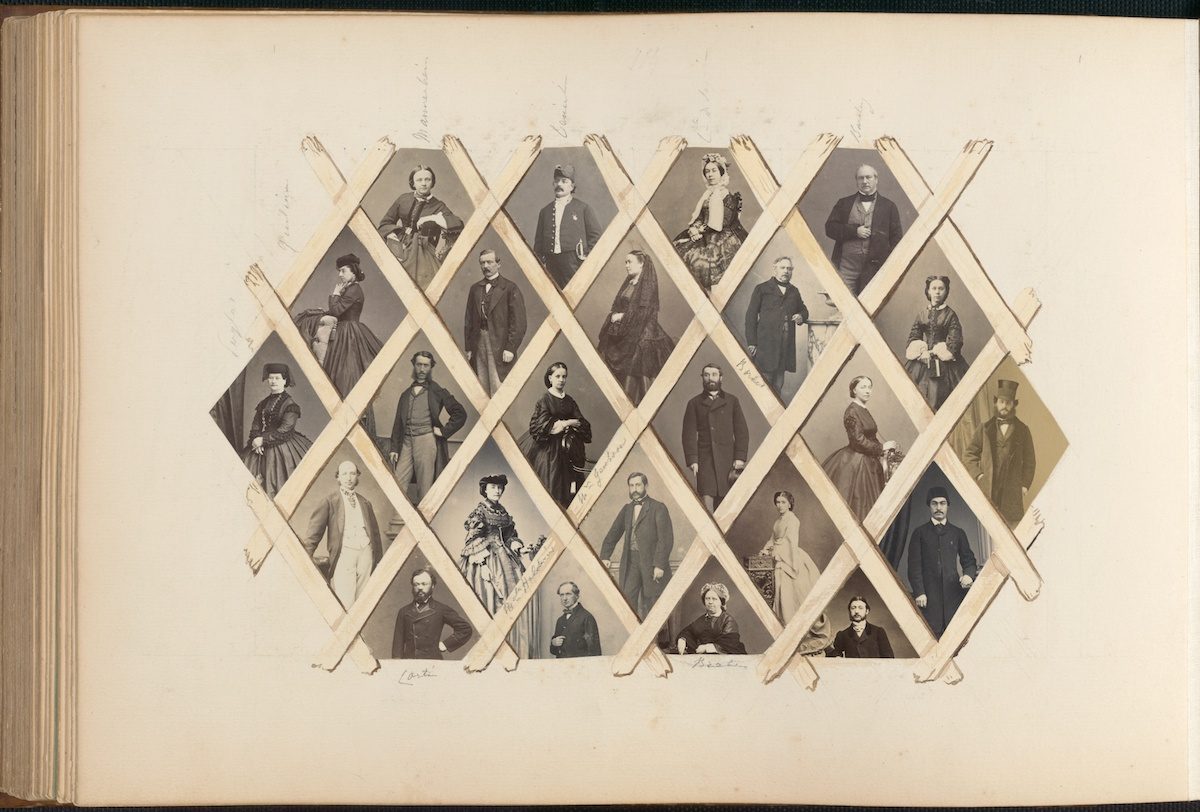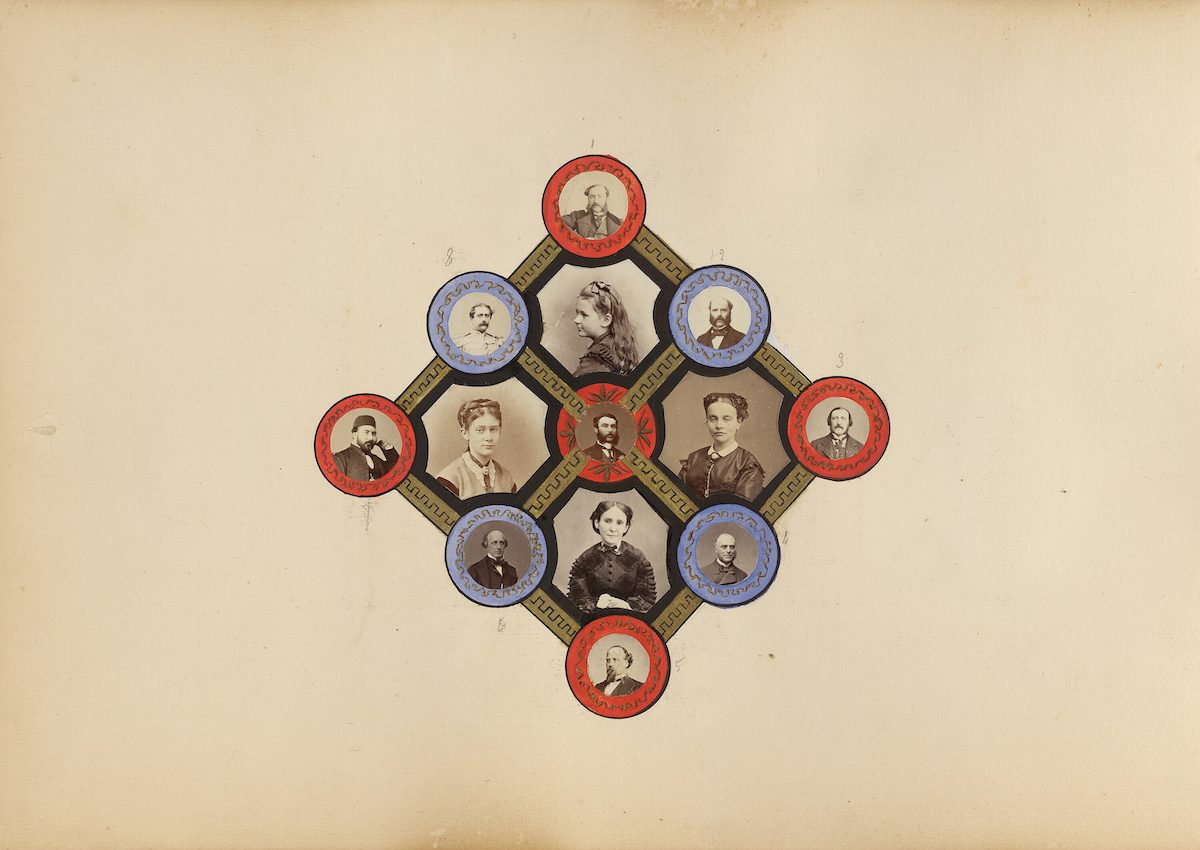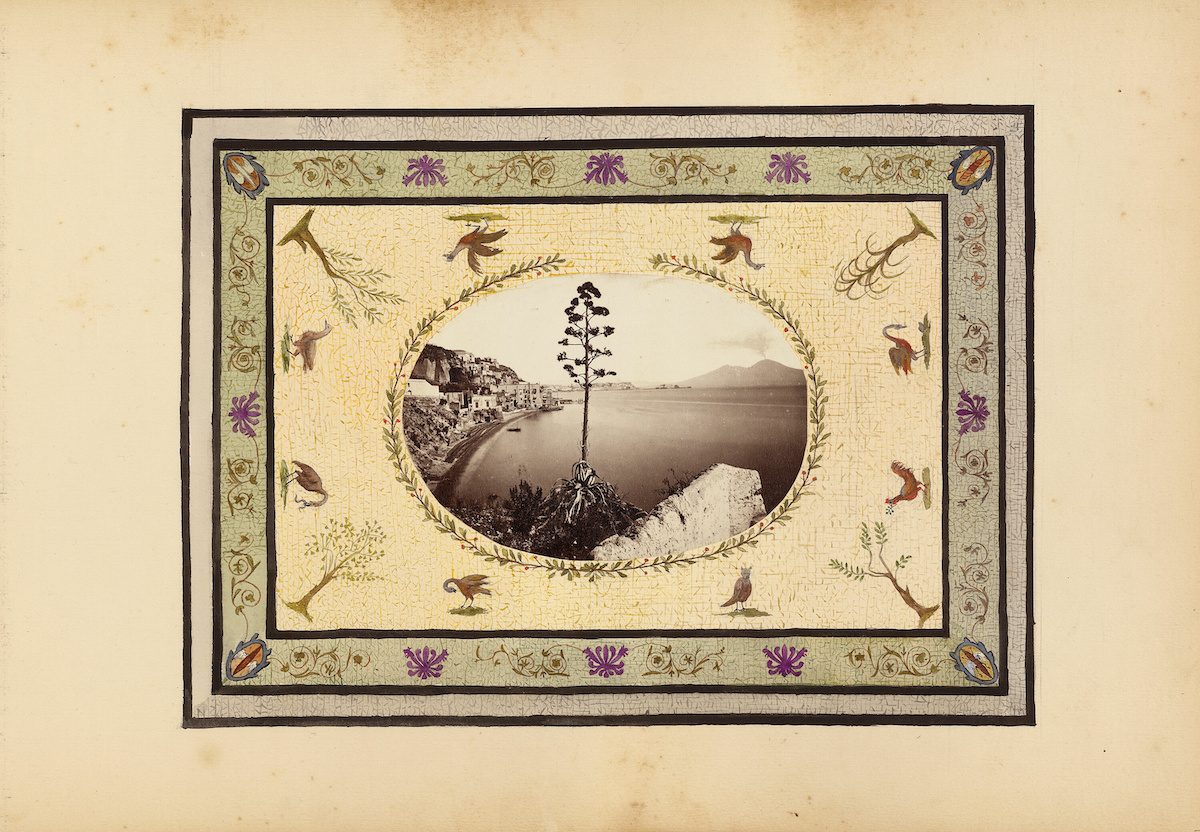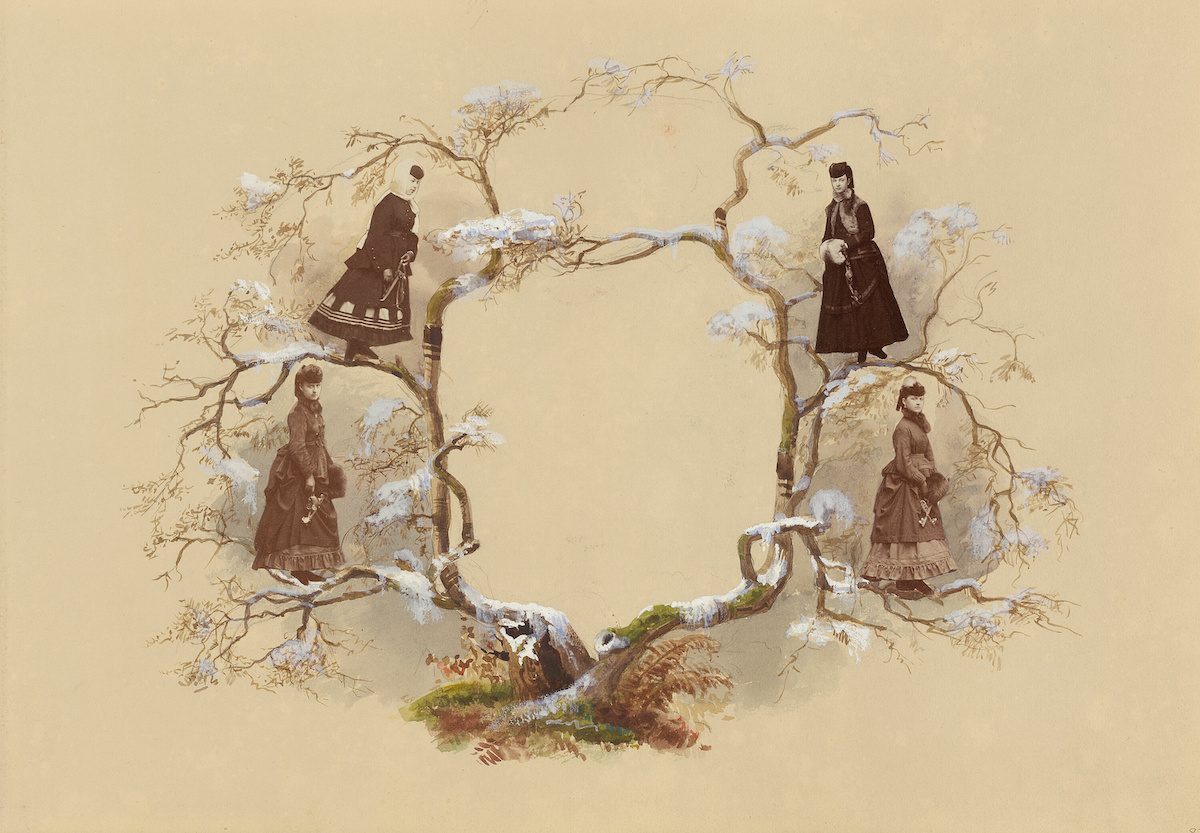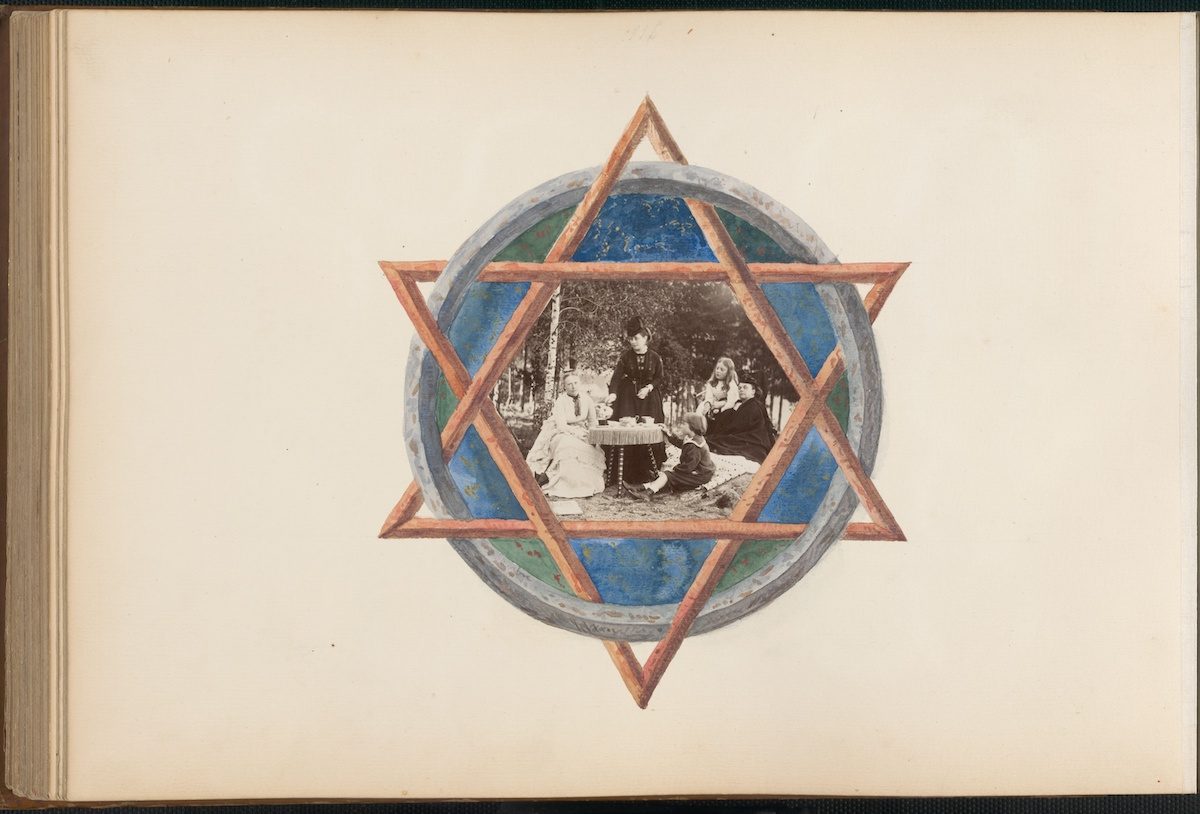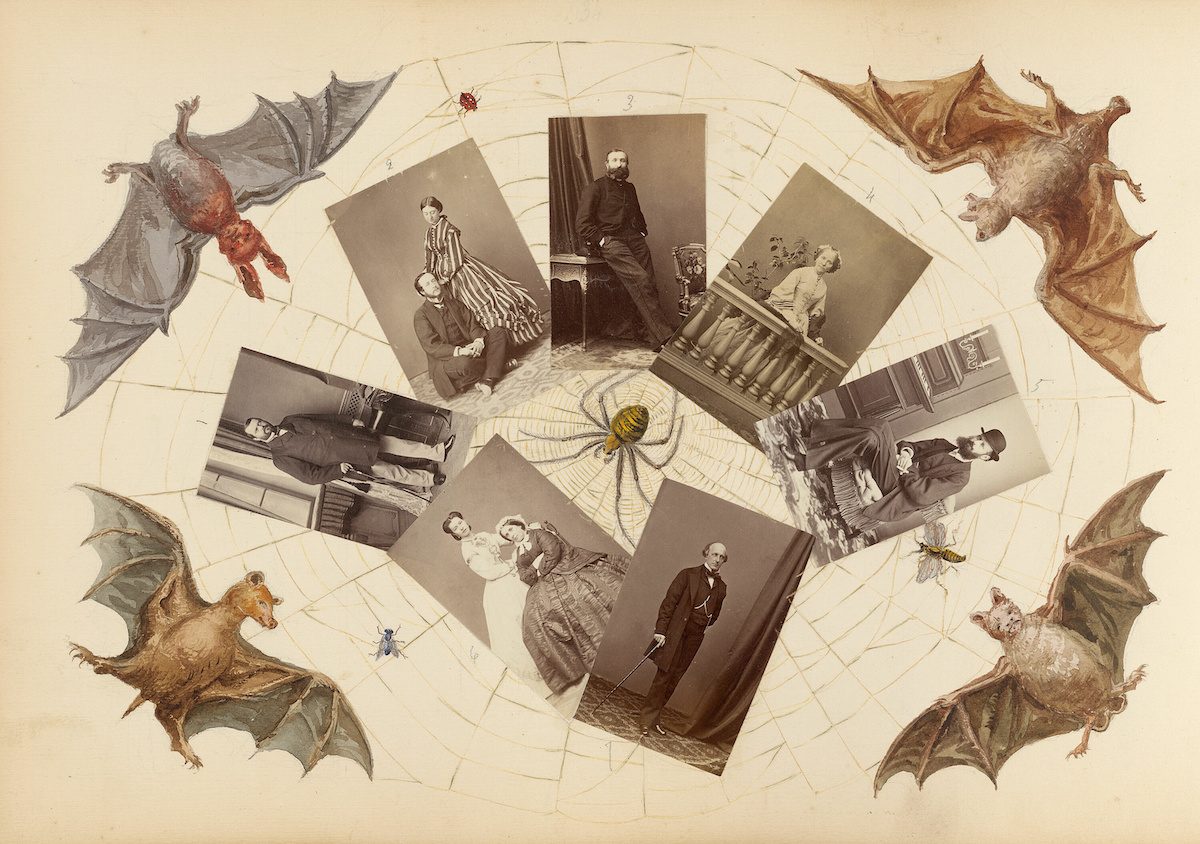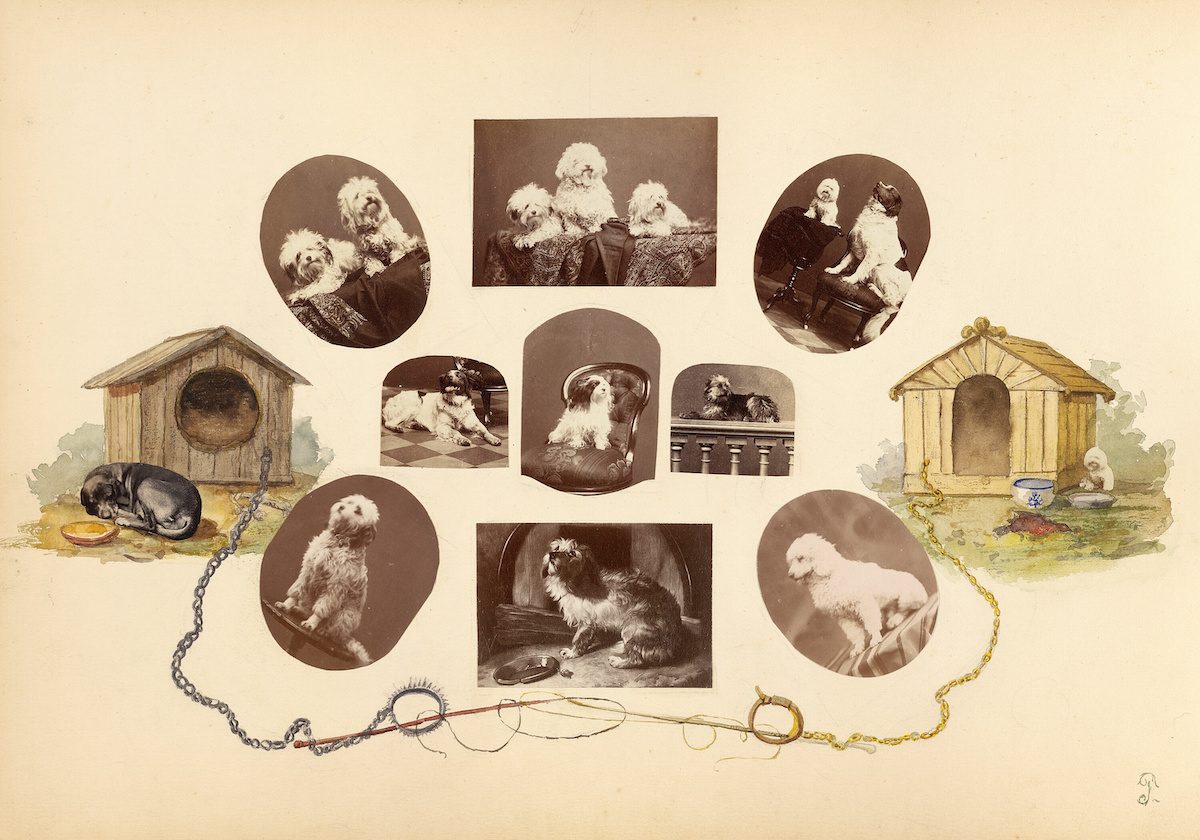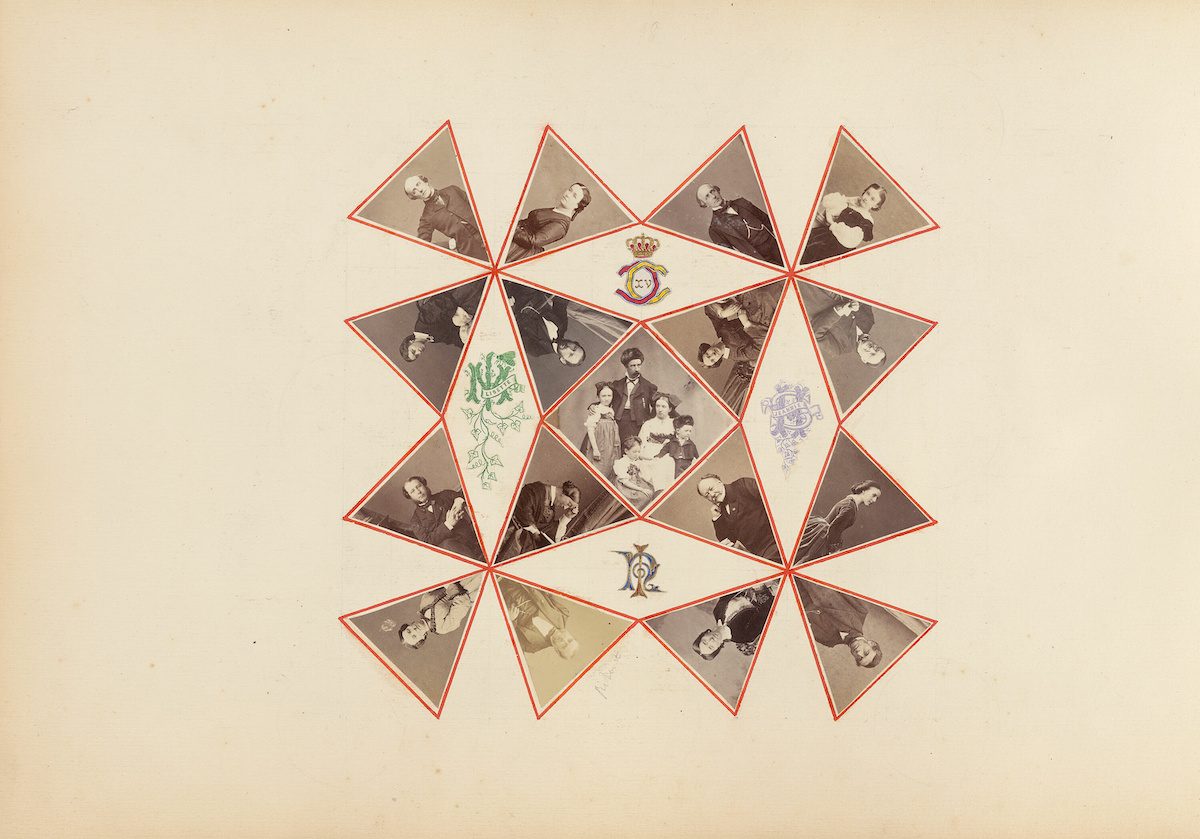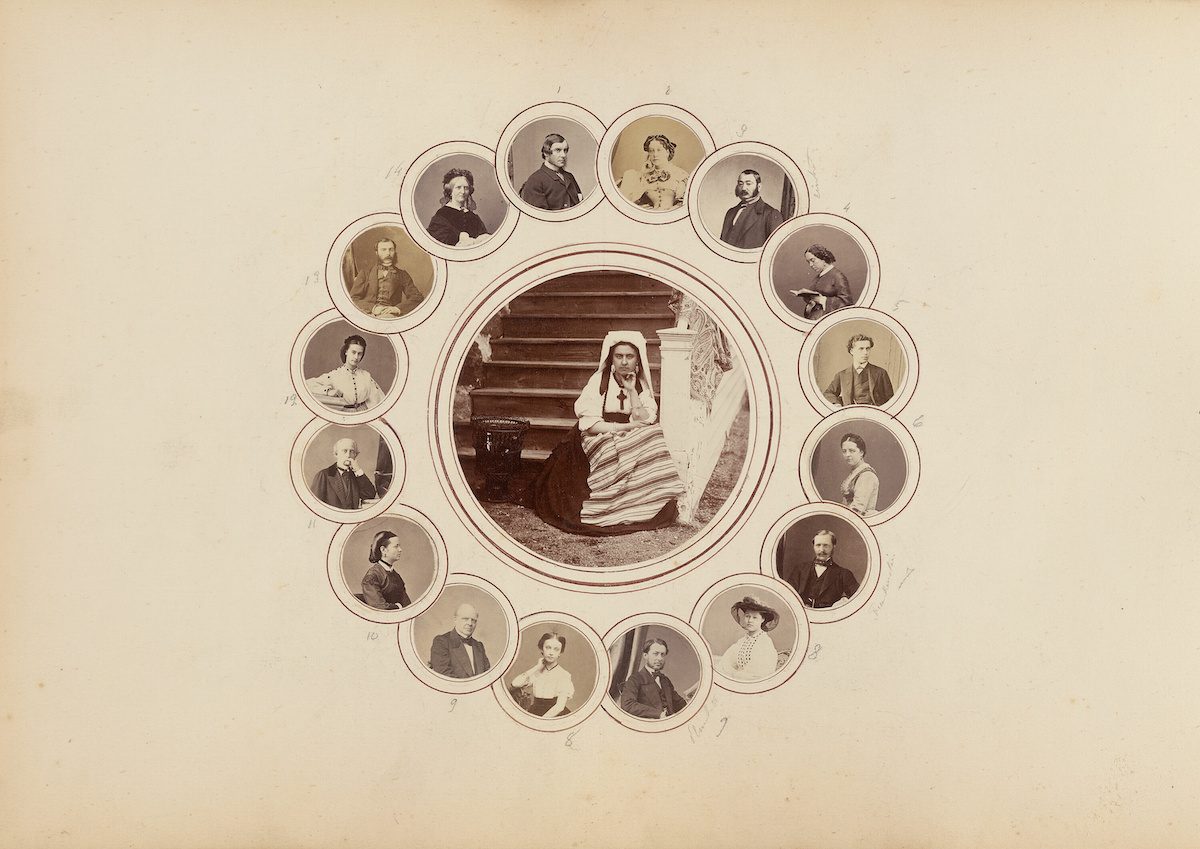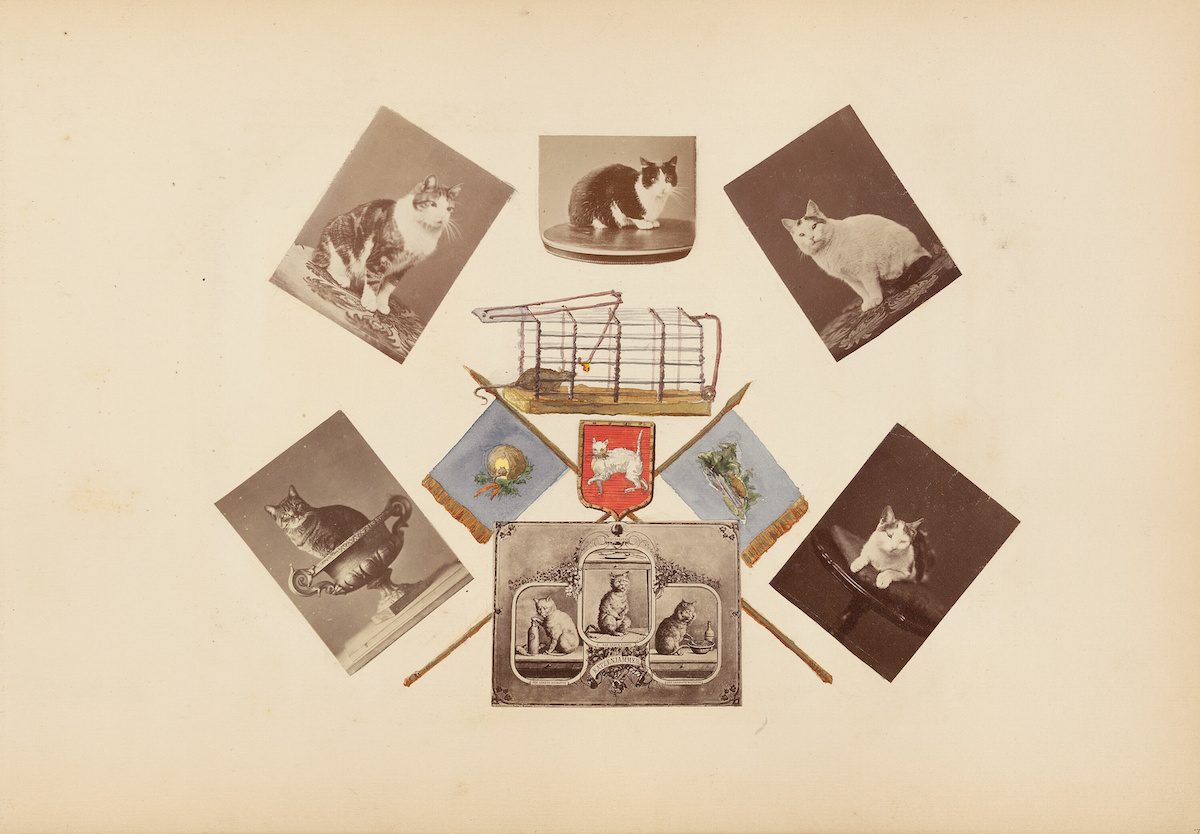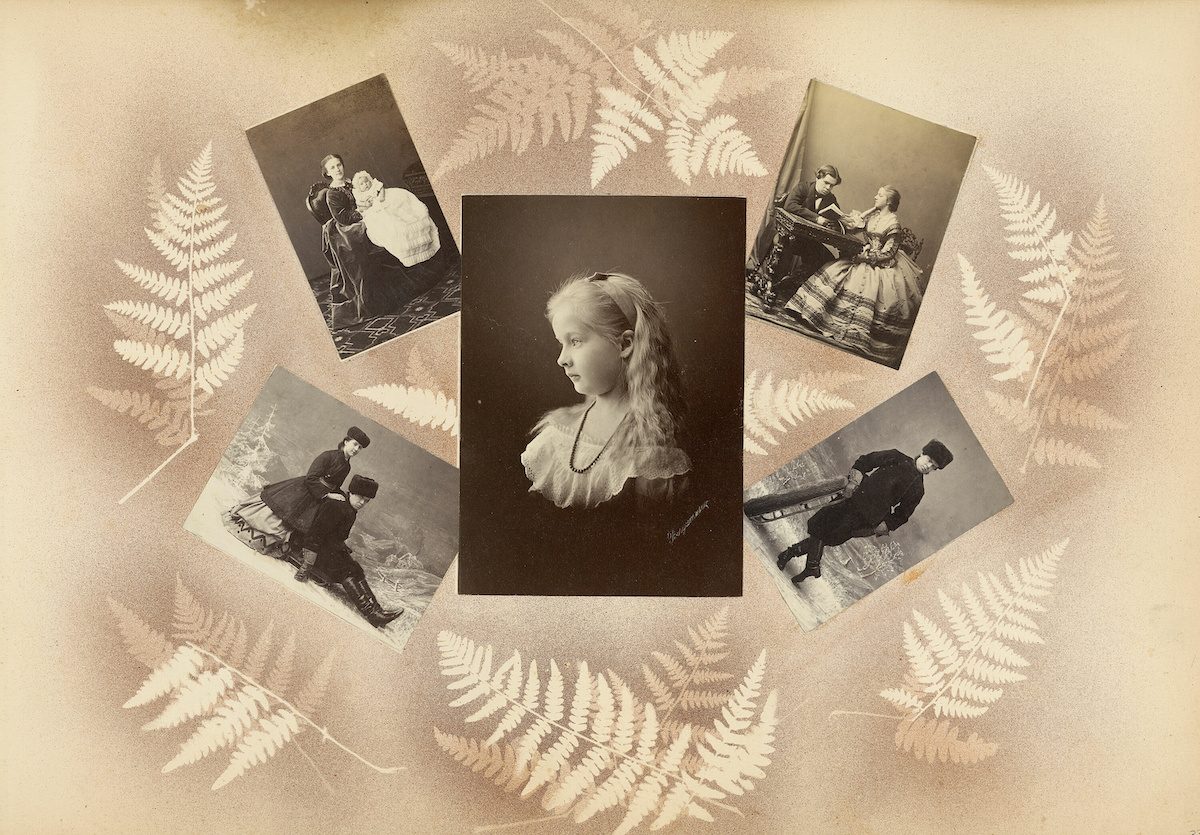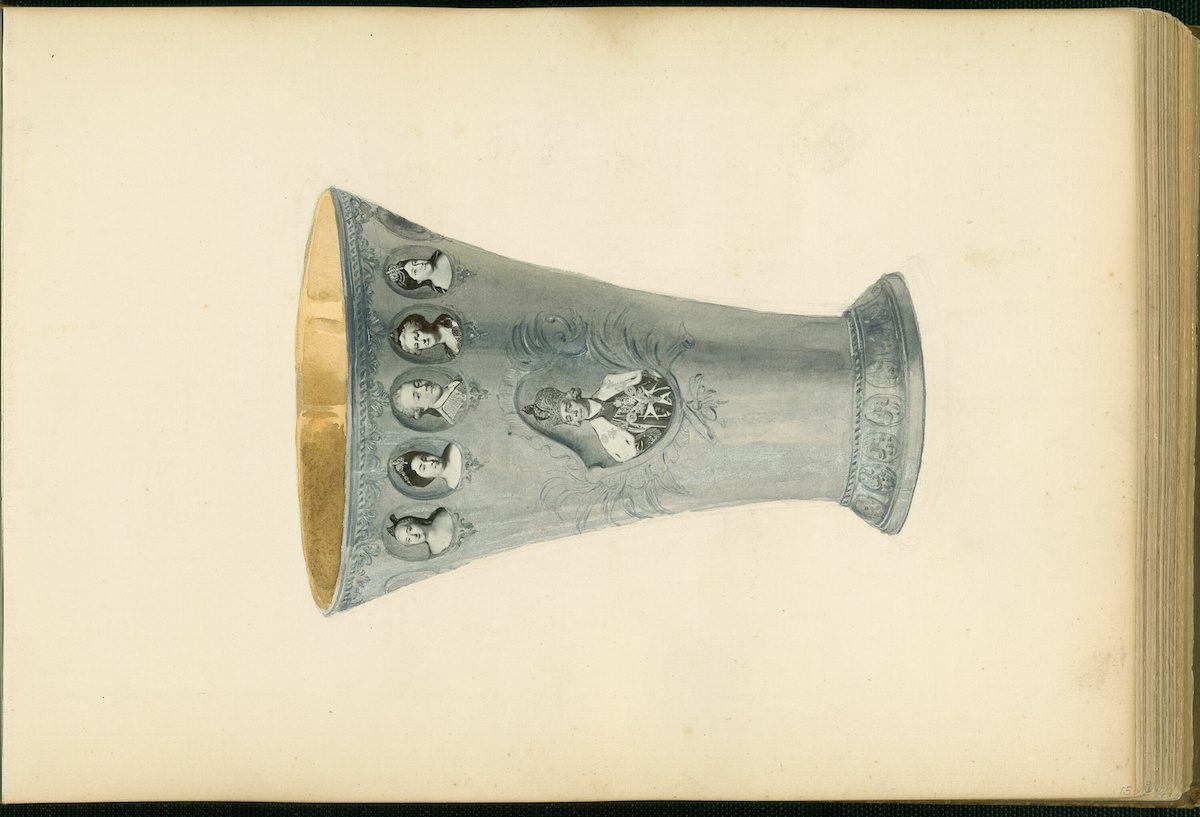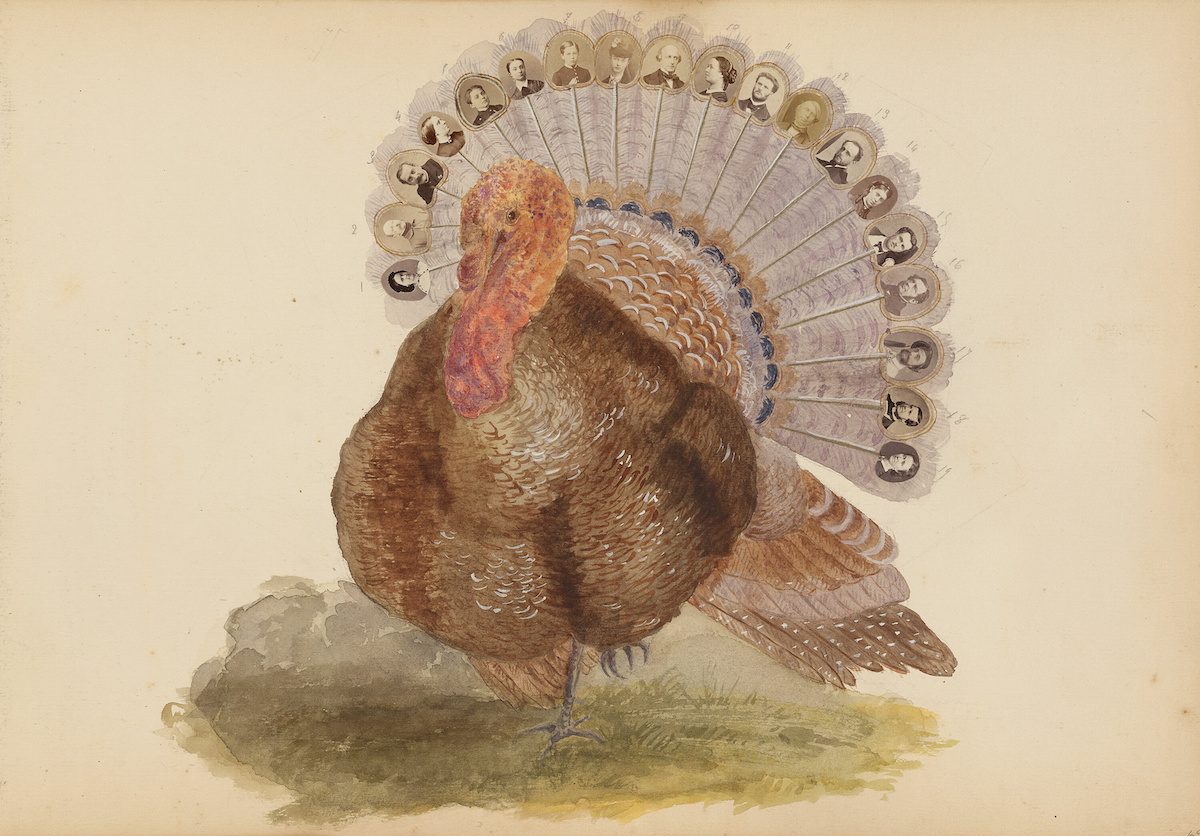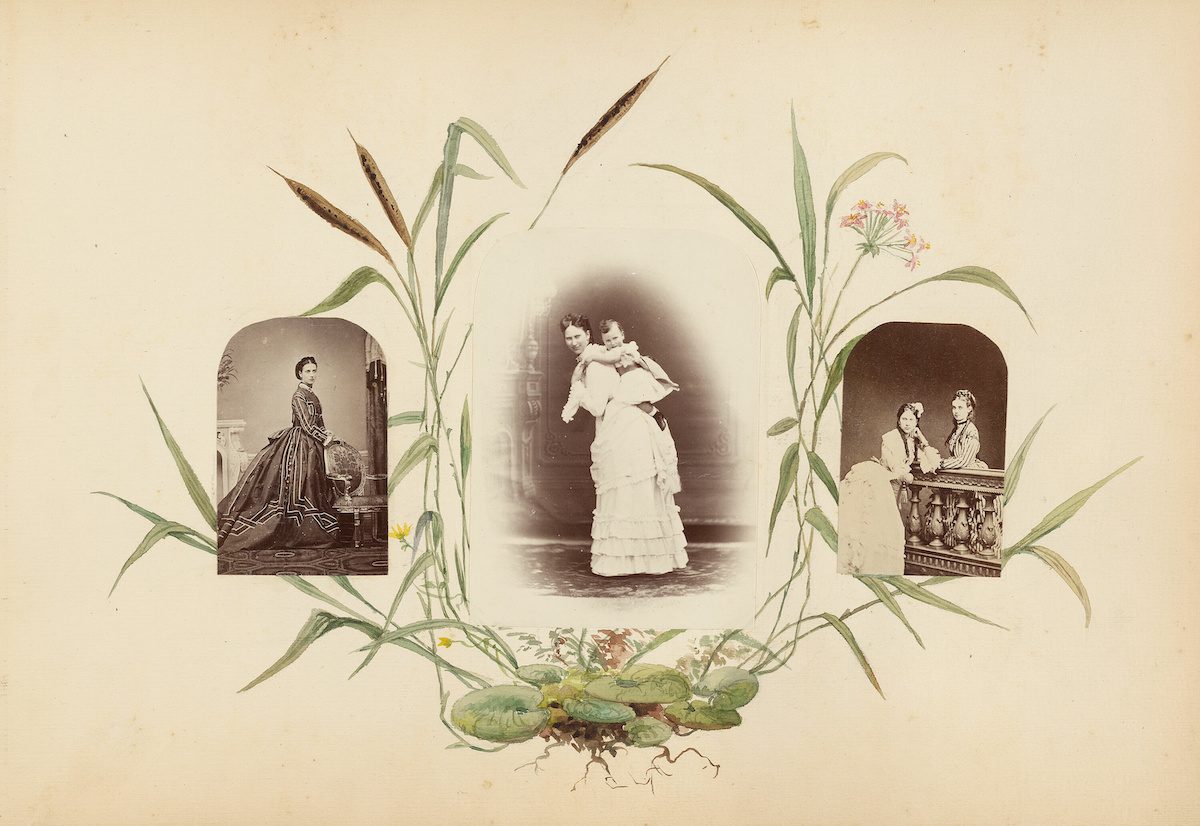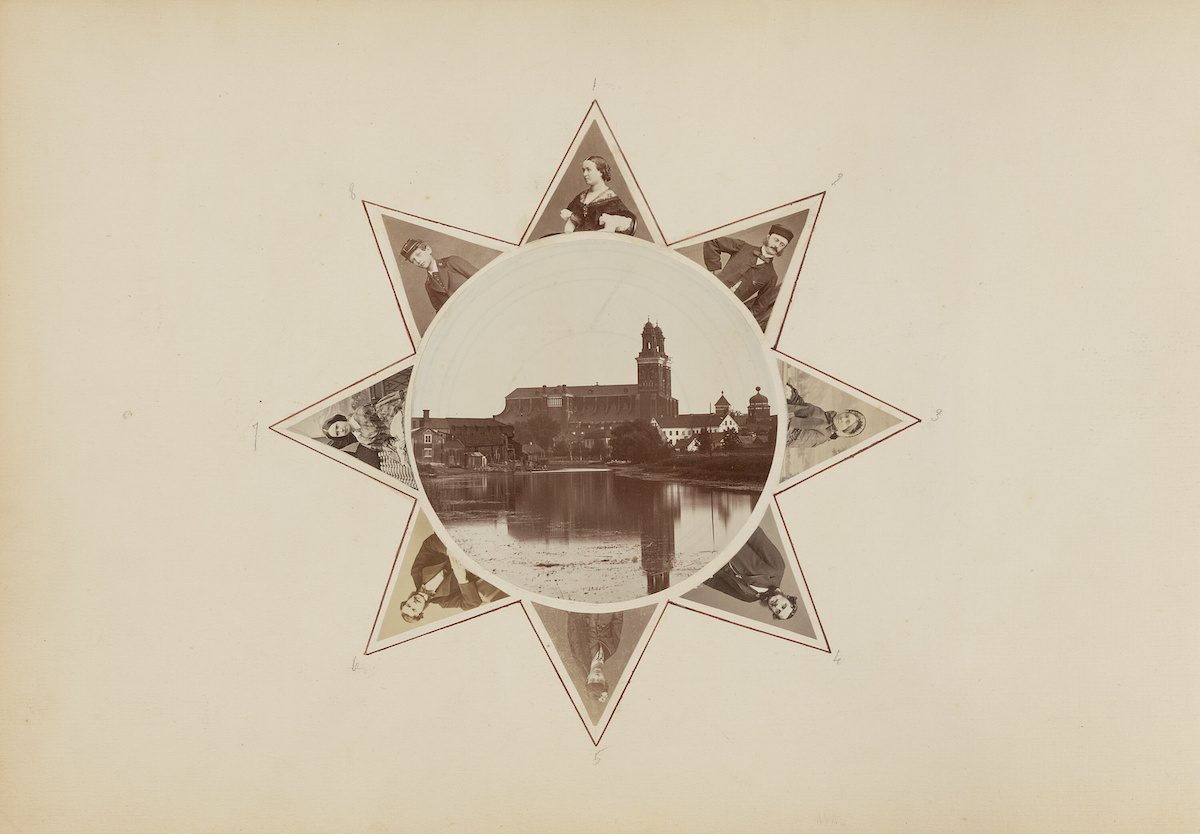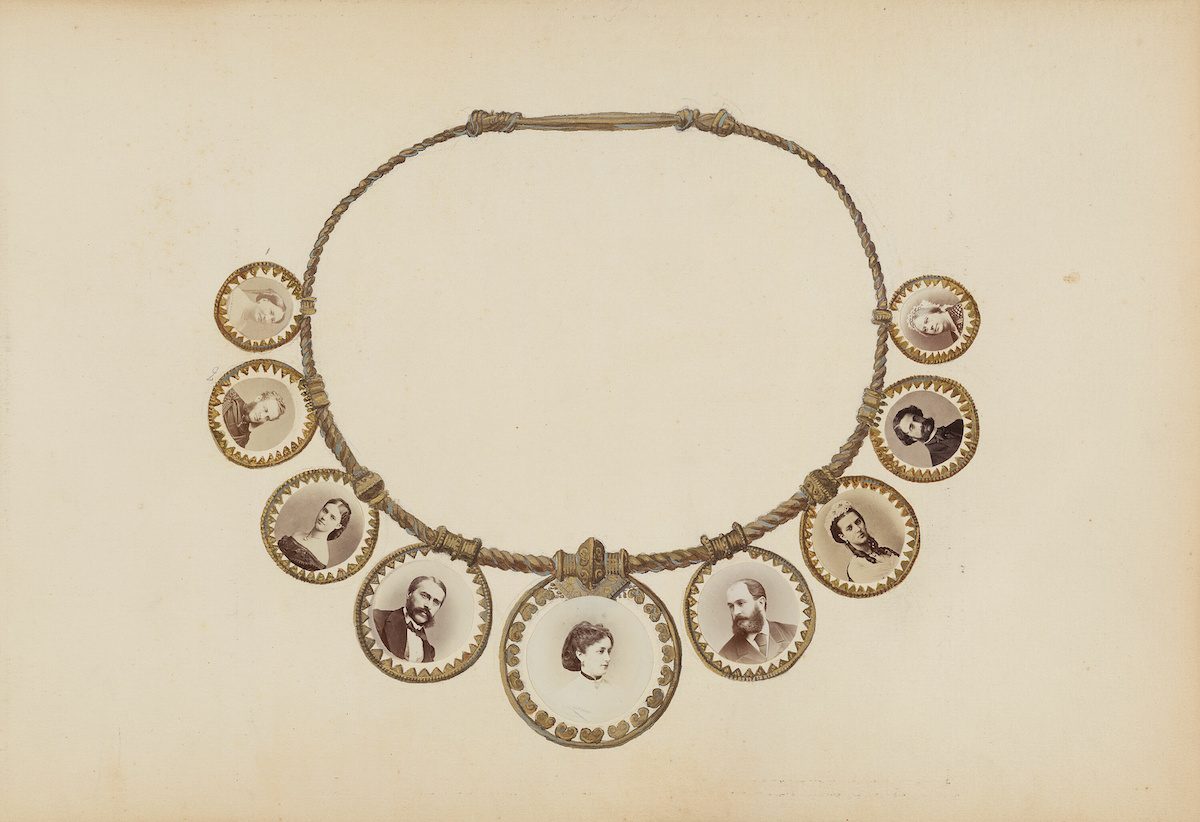 If you like the collage and butterflies, we've more to look at in the shop.
Via: The Art Institute of Chicago, Mary and Leigh Block Endowment, 2005.297