"Prostitutes like wilted flowers and pissoirs filled with piss-soaked bread" – Henry Miller's ode to Paris
In 1878, Charles Marville  (1813-1879) showcased his photographs of Paris' urinals at the Paris Exposition. The French love an al fresco wee. Many of us do, but only the French have tried to take a waz against a wall and make it better than a hurried, wet-legged, gormless look at piss-stained bricks. In all Marville produced 37 photographs of "kiosks established on public roads and in walks – omnibus Offices, car guards, columns posters, market sheds, chalets window dressers, Water Closets, fountains, Trink-Halls and urinals".
In 1934, Henry Miller, the American author, shared the sublime joy of taking an open-air leak, writing in Black Spring
:
At the Cloud bridge I come to a full stop. I am in no hurry – I have the whole day to piss away. I put my bicycle in the rack under the tree and go to the urinal to take a leak. It is all gravy, even the urinal. As I stand there looking at the house fronts a demure young woman leans out of a window to watch me. How many time have I stood thus in this smiling, gracious world, the sun splashing over me and the birds twittering crazily, and found a woman looking down at me from an open window, her smile crumbling into soft little bits which the birds gather in  heir beaks and deposit sometimes at the base of a urinal where the water gurgles melodiously and a man comes along with his fly open and pours the steaming contents of his bladder over the dissolving crumbs. Standing thus, with heart and fly and bladder open, I seem to recall every urinal I ever stepped into – all the most pleasant sensations, all the most luxurious memories, as if my brain were a huge divan smothered with cushions and my life one long snooze on a hot, drowsy afternoon.

I do not find it strange that America placed a urinal in the middle of the Paris exhibit in Chicago. I think it belongs there, and I think it a tribute that the French should appreciate. True, there was no need to fly the Tricolor above it… And yet how is a Frenchman to know that what impresses the American in looking at a pissotiere, or a vespasienne, or whatever you choose to call it, is the fact that he is in the midst of a people who admit to the necessity of pissing now and then and who know also that to piss one has to use a pisser…

A Century of Progress International Exposition was a World's Fair chicago

I am a man who pisses largely and frequently, which they say is a sign of great mental activity. However it be, I know that I am in distress when I walk the streets of New York. Wondering constantly where the next stop will be and if I can hold that long…
C'mon. Drink up. Rise, sharp and alive with a full bladder. Let's take a stroll about the City of light relief.. .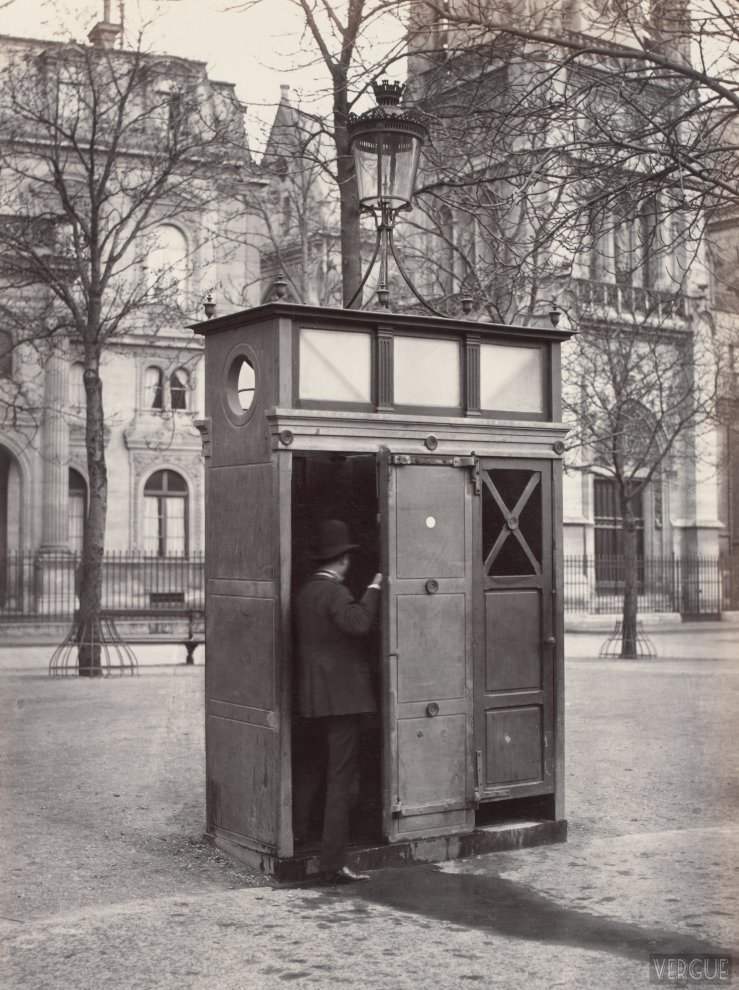 Via: Vergue