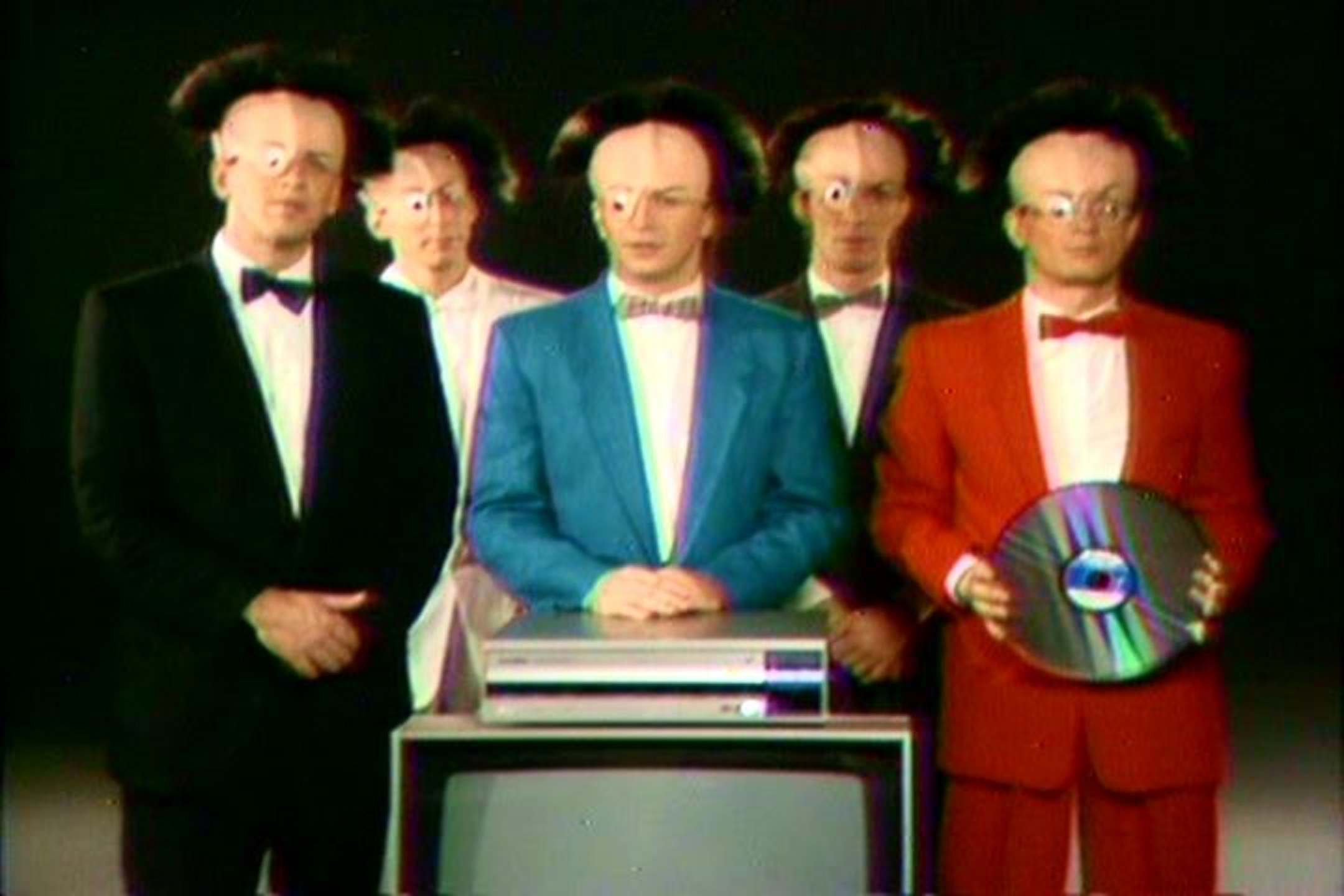 In my previous Flashbak article this week, I remembered Star Trek star Leonard Nimoy hawking Magnavox videodisc systems in 1982.
In 1984, Magnavox competitor Pioneer brought the heat with a full line of commercials, in-store videos, and other promotions for its own laserdisc player.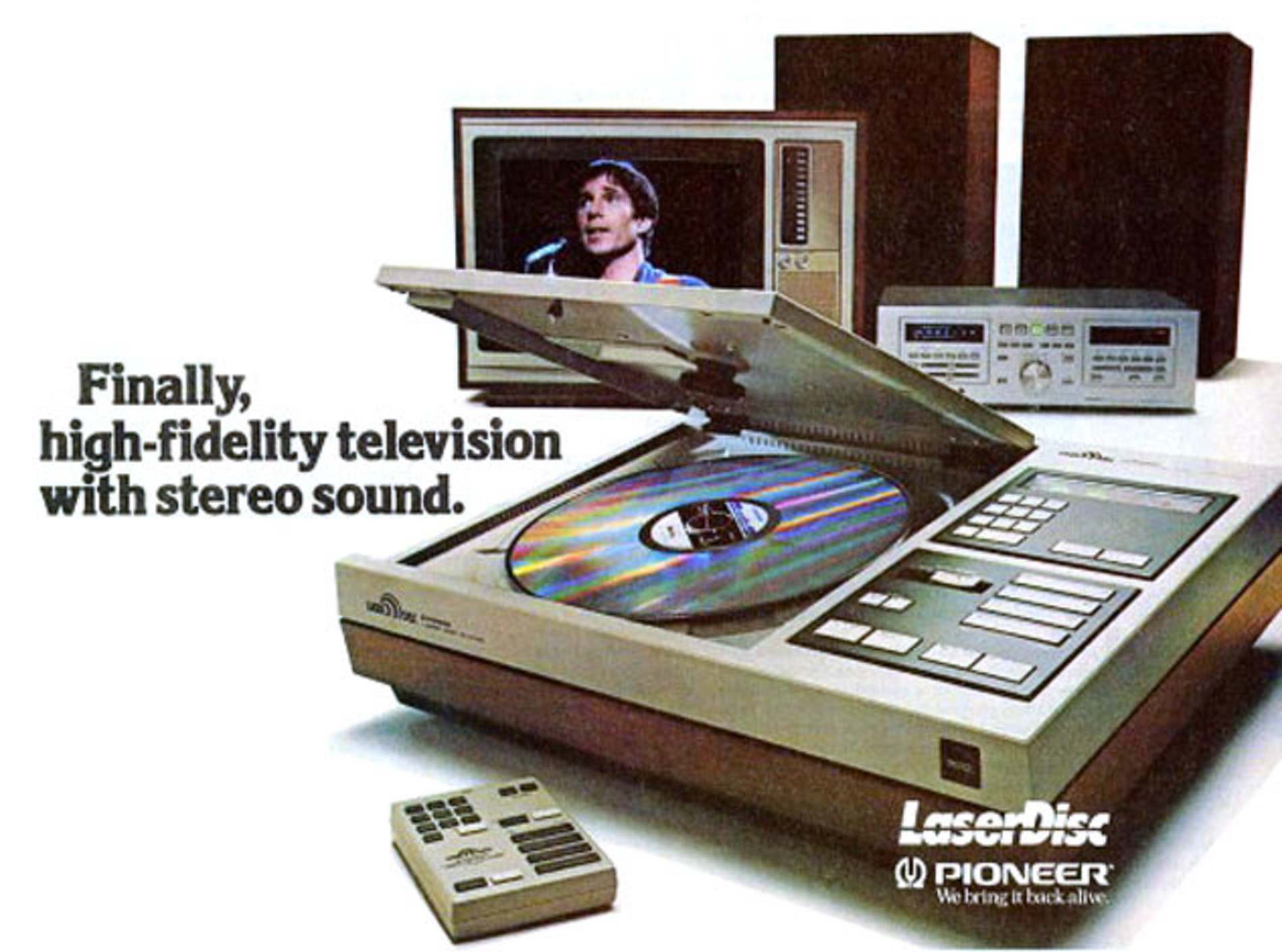 First up, the punk/new wave band Devo — at their post-Doctor Detroit (1983) apotheosis – headlined a 12 minute video for Pioneer, shown in stores.
Declaring it their "business to keep up with the state of the art" in terms of video and audio, the band members promised to help consumers pick out "the best," most "mind-blowing" and "most sophisticated" choice for laserdiscs.
The promotional onslaught didn't stop there. It may seem counter-intuitive to have a blind man sell laserdisc technology, but music icon Ray Charles also hawked Pioneer laserdiscs, noting that the system represents video for "those who really care about audio."
In his commercial, Mr. Charles talks about listening to Raiders of the Lost Ark (1981), Flashdance (1983) and a videotaped Barry Manilow concert, and how good they all sound.
Don Herbert – Mr. Wizard – takes the hard-science route in his promotional video.  Mr. Wizard explains the acronym LASER in his Pioneer demonstration video, detailing all the scientific wizardry behind Pioneer's technological masterpiece.
Finally, Patrick O'Neal — oozing gravitas — explains in his video promotion how laserdiscs may represent the ultimate educational and entertainment tool in our lifetimes.
When we gaze at Pioneer Laserdiscs, he promised, we are gazing straight into THE FUTURE.