Skinheads of London were captured on camera by Derek Ridgers. Between 1979 and 1984, Rigers recorded a youth culture that to many was all about the music (Trojan records and Jamaican rude boys) to some was about the far right and violence. The neo-Nazis robbed Skinheads of their cool, draping them in menace and racism.
But there was always cameraderie.
Says Ridgers:
"I thought they were the most photogenic youth cult of all. Among them were some undeniably beautiful and memorable faces, some of the best faces I've ever photographed."
They are great photos of a lost youth culture.
Captions are by the photographer.
"Kate, left, and Lesley, Shoreditch, 1979″ kicks things off.
"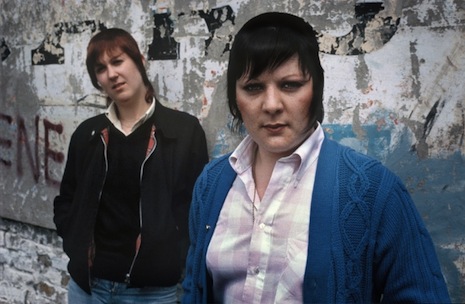 Where are they now?
Derek Ridgers' Skinheads 1979-1984 is published by Omnibus Press.