"Anyone who has wondered how the Britain of utility furniture and wartime rationing managed to evolve into Cool Britannia will find this a remarkable book."
– Elizabeth Guffey, State University of New York at Purchase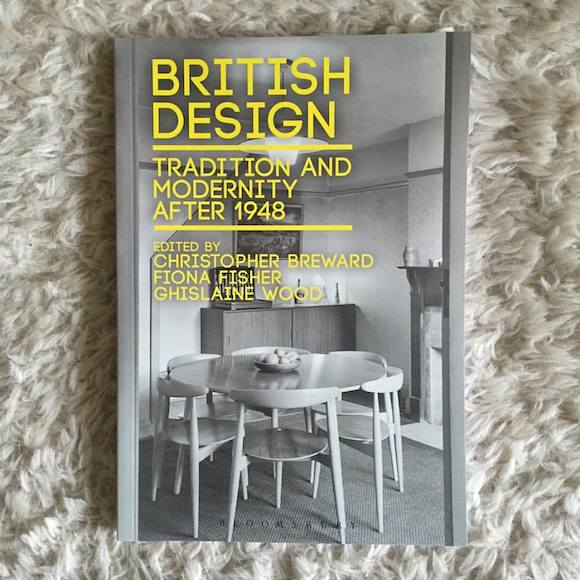 The book springs from a V&A conference held in 2012 to coincide with the museum's big exhibition of post-war British design; I was among the speakers who also included the architect Thomas Heatherwick, Janine Barker and Cheryl Buckley, who trace the story of Henry Rothschild's extraordinary homewares shop Primavera, Owen Hatherley, whose discussion of the tensions between modernist pop and architecture is entitled Clean Living Under Difficult Circumstances, and Fiona Anderson, who provides an overview of the towering textile designer Bernat Klein.
It is fitting that Tommy Roberts, who died in December 2012, is in such company; at last there is recognition for his achievements as the central figure behind the off-Carnaby Street store Kleptomania (1966-68), Mr Freedom at 430 King's Road (1969-70) and at 20 Kensington Church Street (1970-72), City Lights Studio (1972-74); Greenwich Market (1976-80), Practical Styling (1981-86), TomTom (1995-2000) and Two Columbia Road (2000-2005 – the store has since been run by Roberts' son Keith).
This is an extract from the closing parts of my study:
A lifetime in design taught Roberts to avoid fashionability. "Silhouettes come and go but a piece with inherent quality transcends that: a textile design by Lucienne Day, a piece of Eames furniture, an Arne Jacobsen chair," observed Roberts towards the end of his life.

Such pieces were placed [at Two Columbia Road] in a calm, gallery-like environment with a deliberately discreet exterior. "Dad suggested we paint the exterior battleship grey, which was a bit surprising at the time," says Keith Roberts. "These days that grey is synonymous with shops selling modern design."

Ill-health forced Roberts into retirement in the mid 00s, by which time Two Columbia Road has also established a strong online presence, completing a retail journey which started in the back streets of Soho and continues today in the digital world.

A year before his own death in 2010, Malcolm McLaren – a figure to whom Roberts may be compared – told an interviewer: "Tommy Roberts is a character out of an Ealing comedy, a jovial, lovable creature, a really brilliant icon of London."

That spirit remains at Two Columbia Road, one of the most important art and design outlets in Britain which draws visitors and buyers in pursuit of excellence, quality and quirkiness from all over the world in testimony to Roberts' brilliance and bravura.
British Design: Tradition And Modernity After 1948 is available to buy here.