Je sucerai, pour noyer ma rancoeur,
Le népenthès et la bonne ciguë
Aux bouts charmants de cette gorge aiguë
Qui n'a jamais emprisonné de coeur.
– Le Léthé by Charles Baudelaire from Fleurs du mal (1857)
Painted and engraved by Belgian symbolist engraver Félicien Rops (1833-1898) between 1881 and 1882, these images for Les Sataniques (The Satanic Ones).were banned for the good of society. His five pictures – Satan semant l'ivraie (Satan sowing the tares), Le Calvaire (The Calvary), L'enlèvement (The Abduction), L'Idole (The Idol) and Le Sacrifice (The Sacrifice) – form a series of heliogravures themed on sex, death and religion. Les Sataniques were intended to form part of L'Album du Diable (The Devil's Scrapbook), a book of words and pictures. It was never completed.
French author JK Huysmans said of Rops:
Rops has not confined himself, like his predecessors, to rendering the attitudes of bodies swayed by passion, but has elicited from flesh on fir the sorrows of fever-stricken souls, and the joys of warped minds; he has painted demonic rapture as other have painted mystical yearnings.
"Therefore it is his era, the end of the 19th century, that he [the artist] expresses through his graphic work, structured mainly around the themes of love, suffering and death, with the central unifying theme of the woman, la femme fatale in the full meaning of the word. Through her he portrays his vision of his era. Woman is Satan's accomplice, and becomes the supreme attraction which provokes the most extreme vices and torments in Man, a mere puppet."
– Félicien Rops (via)
And his watercolours of the same: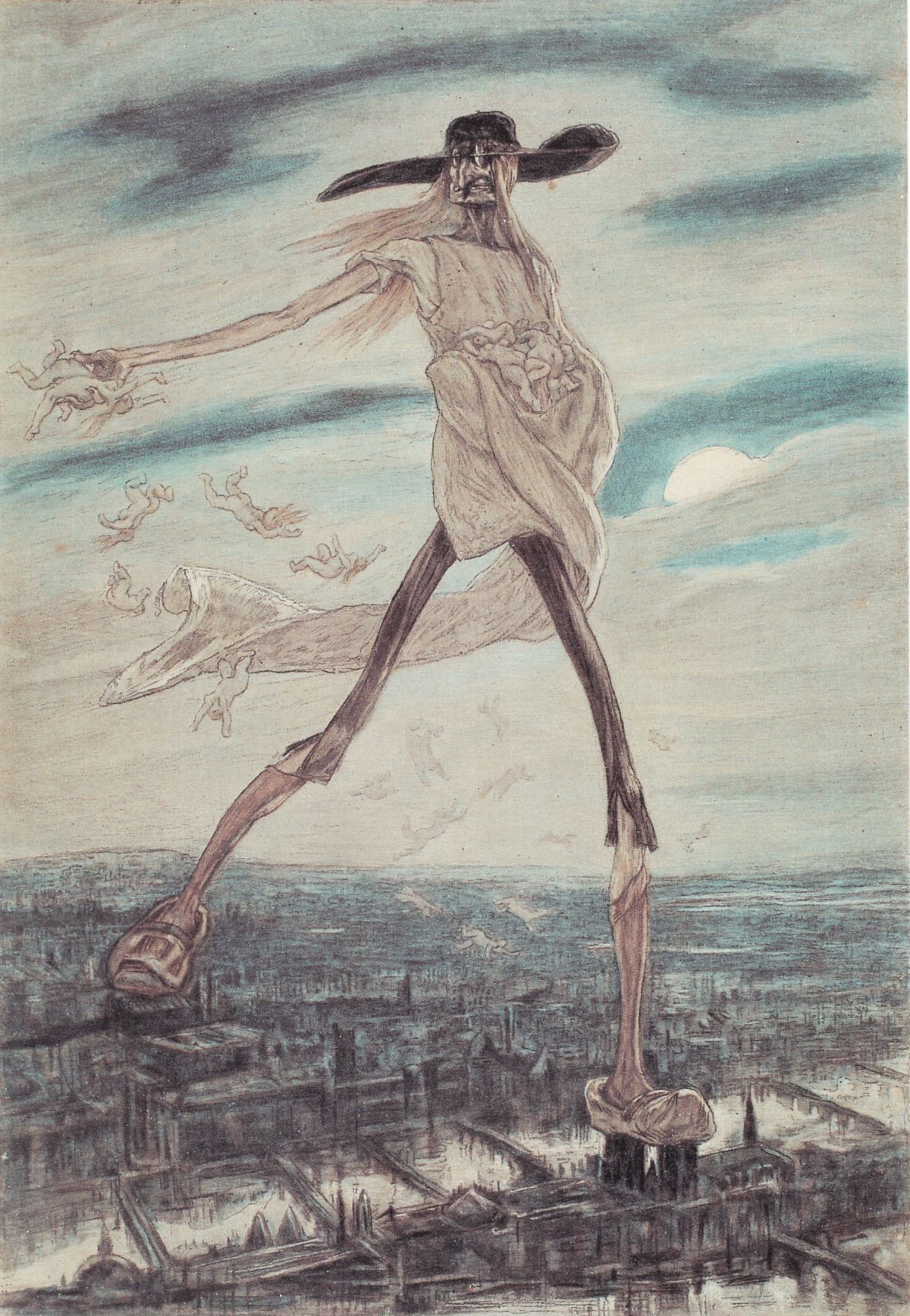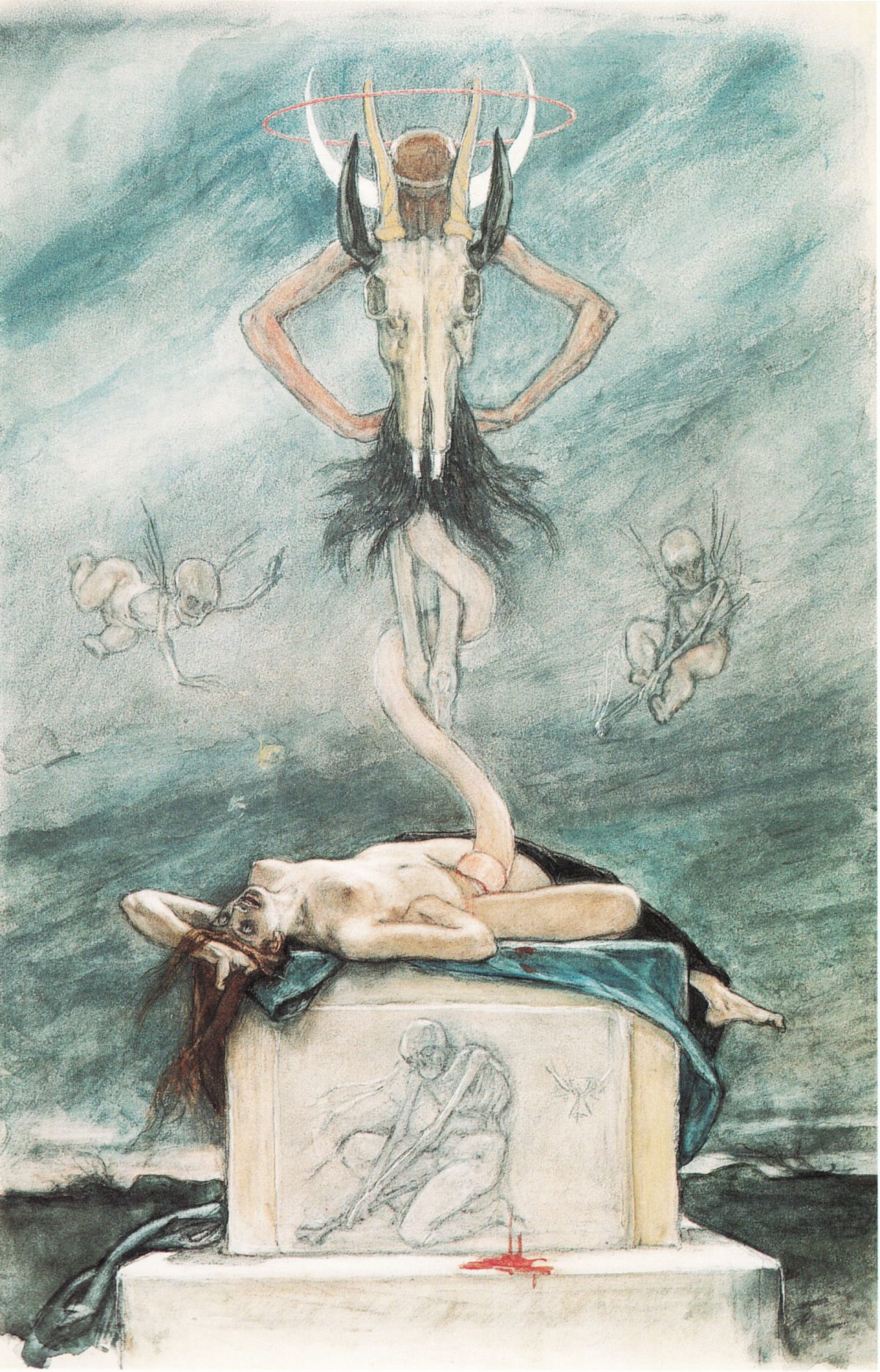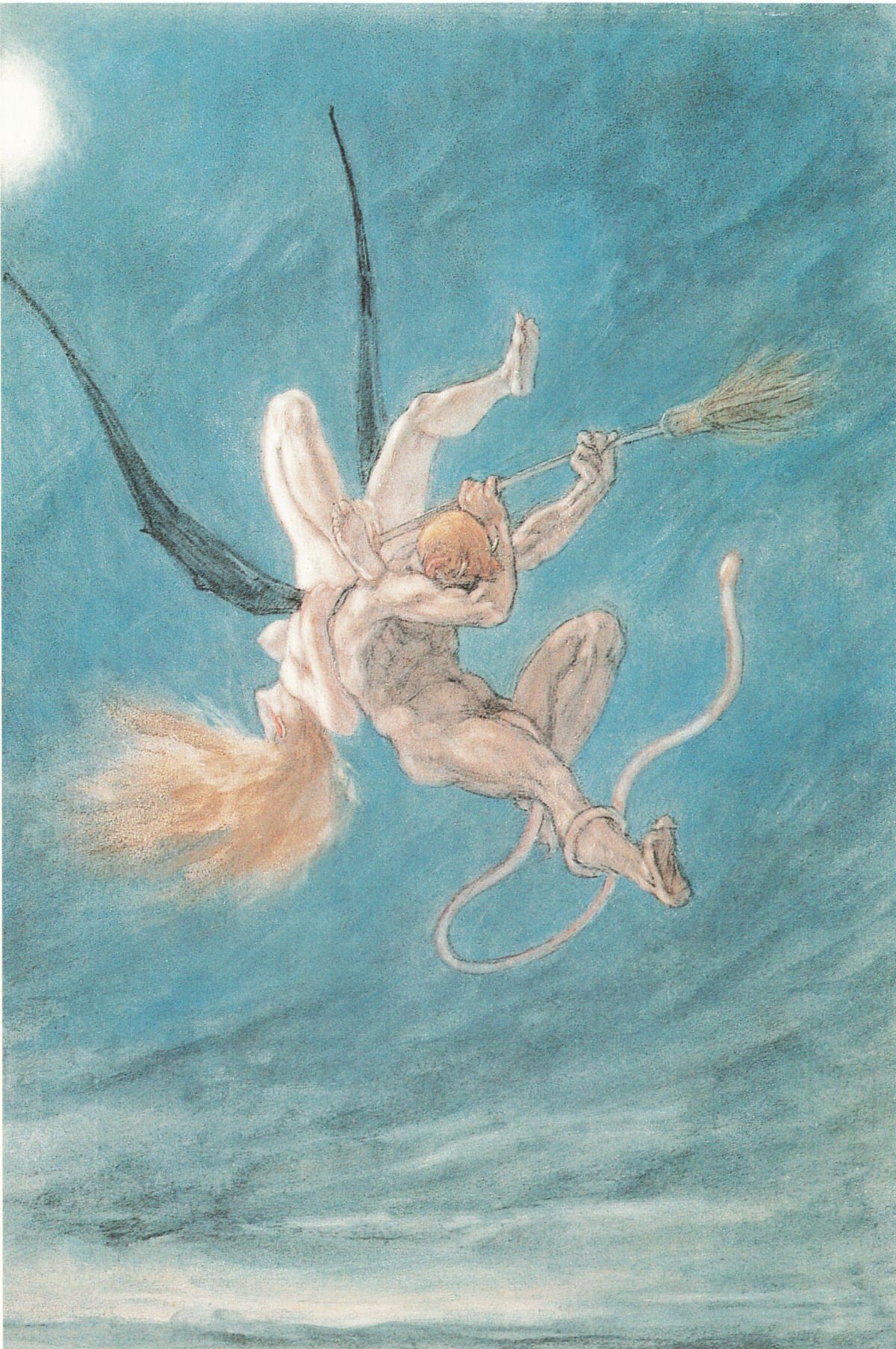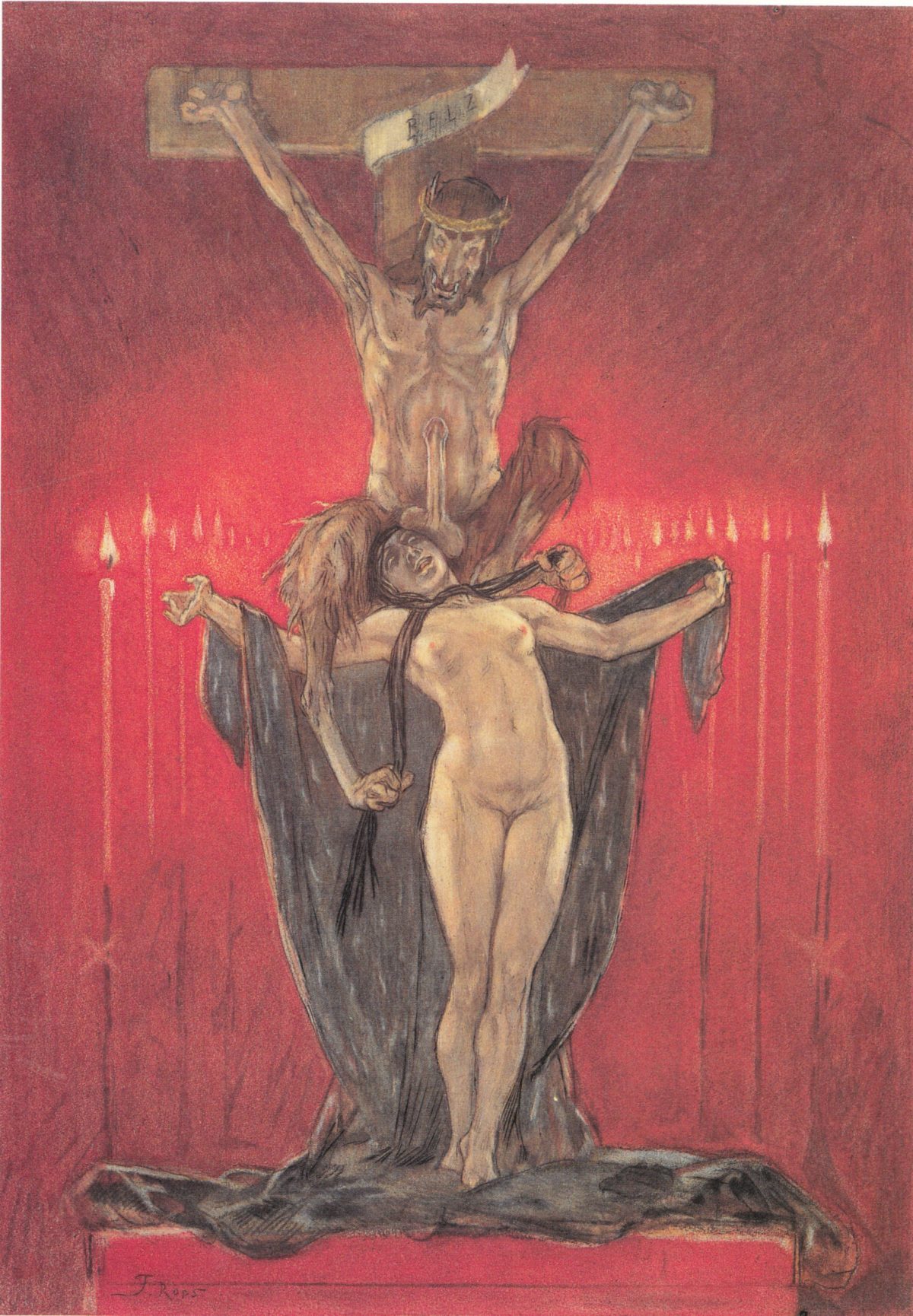 Via: Lilly Library and Kinsey Institute, University of Indiana