These hand tinted lantern slides show tourists and destinations in Norway around the turn of the 19th century. They were produced by professional photographer Samuel J. Beckett and P. Heywood Hadfield, a ship's surgeon employed by the Orient Steam Navigation Company. The two British men traveled on the Orient-Royal Mail Line to Australia and various Orient Line pleasure cruises to Norway and other destinations.
Hadfield wrote With an Ocean Liner (Orient Co's S.S. "Ophir") Through the Fiords of Norway, A Photographic Memento of a Fortnight's Cruising, a book published in several editions by the London Stereoscopic & Photographic Co. Ltd in the early 1900s. In the book it is stated that the company is "prepared to supply Lantern Slides of the Photographs either coloured or uncoloured". Both the book and the lantern slides would most likely have been marketed as souvenirs to the cruise passengers.
Beckett also published books from his travels in Norway. Several of the slides in this collection illustrate his travel handbook The Fjords and Folk of Norway, first published in 1915 by Methuen & Co. Ltd.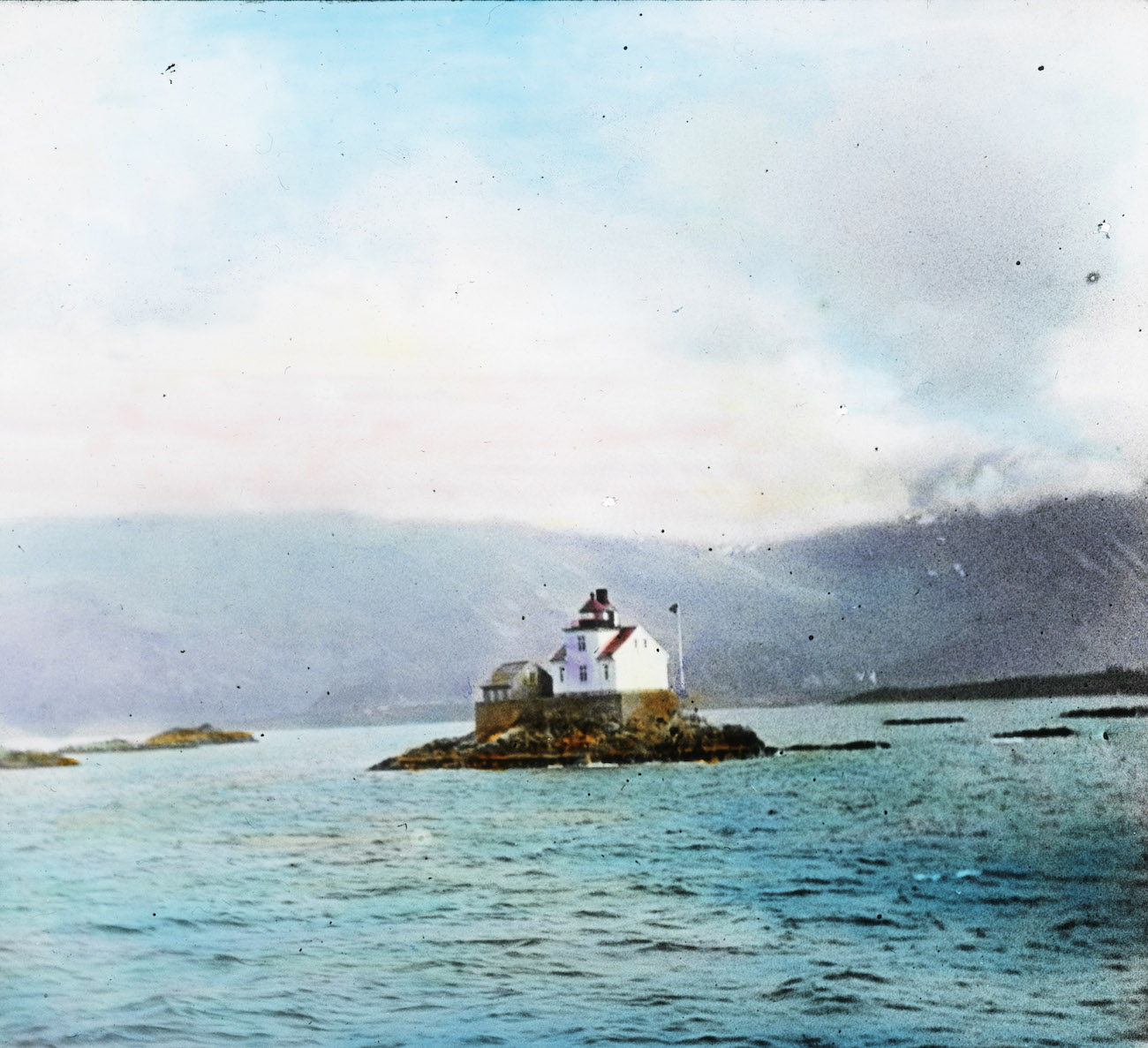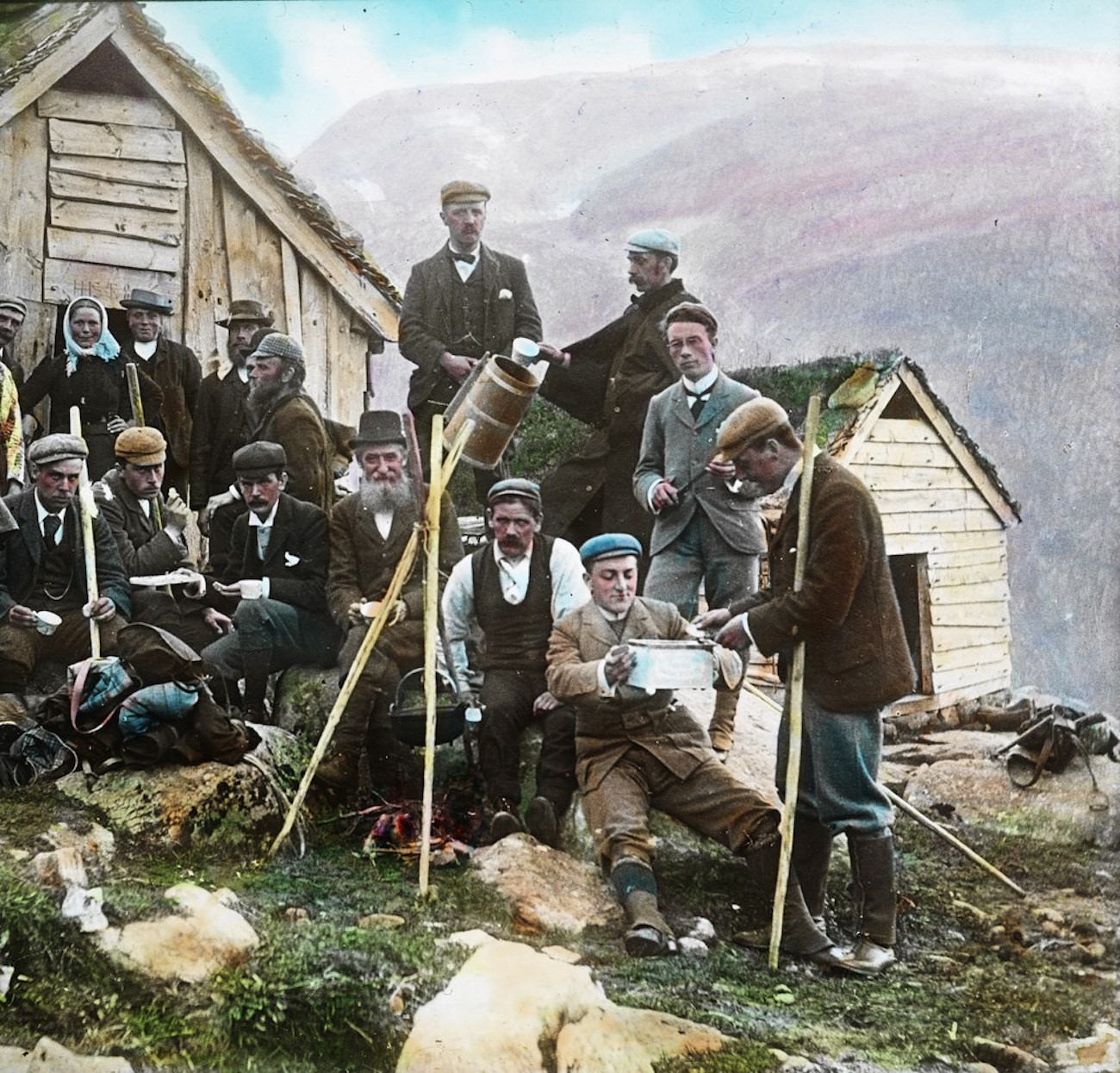 Via The County Archives of Sogn og Fjordane – fylkesarkiv.