Kamon are Japanese emblems or crests, corresponding to the European heraldic tradition, and are used to specifically represent and identify a family.
They are a subset of the larger body of motifs (called mon) that are symbols of temples, clans, guilds and similar groups of people. Mon first appeared by the 12th century as patterns on flags and uniforms in battles, but their wider use followed the vagaries of class and social custom.
While at first these symbols were exclusive to the courtly nobility, they would eventually be adopted by leading clans of samurai, the warrior classes, and their vassals. Finally, during the 19th century, the use of kamon would be adopted by many regular families throughout the country.
Kamon often include delicate and beautifully simple motifs of simple patterns, flowers or animals.
The quartets of kamon below were selected and spliced together from the symbol categories: animal, plant, flower, furnishing, martialism, natural and pattern crests.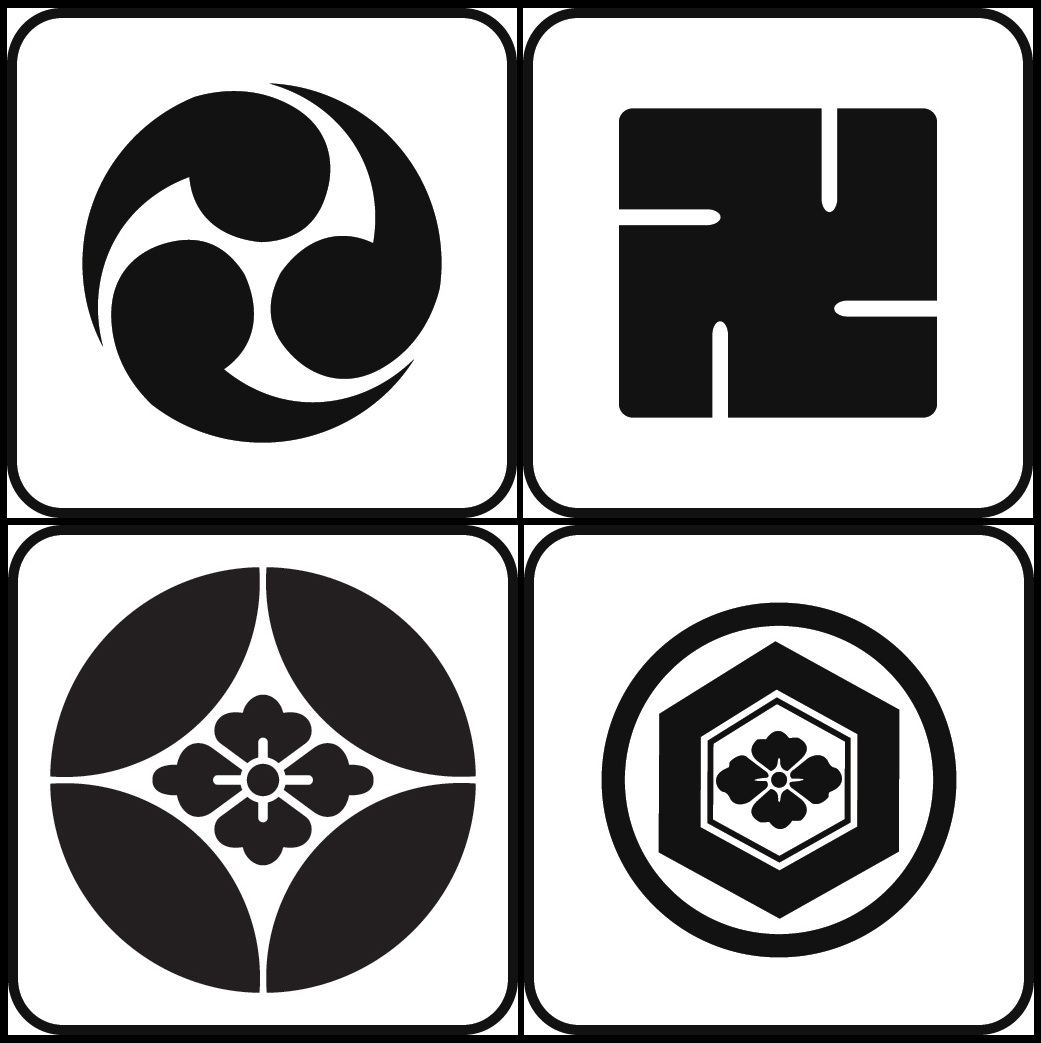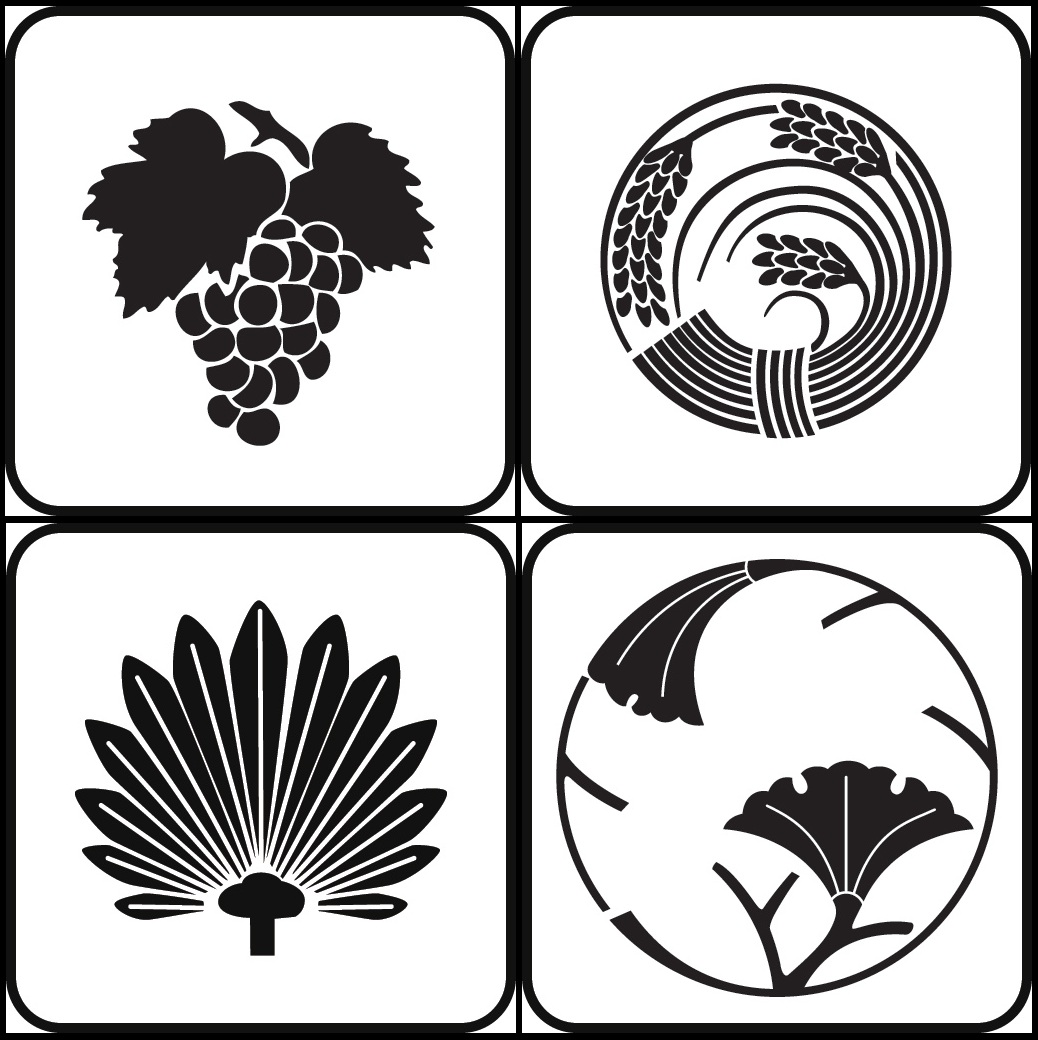 The Crest Japan site has more than 280 kamon available copyright free for download.
Inspired by, and ever so slightly ransacked from, Will's Crest Syndrome post on 50 Watts from Jan, 2009.