Julie Newmar was Catgirl. On April 27, 2013, we went to see Julie take questions at the Chicago Comic & Entertainment Expo at McCormick Place, in Chicago. Julie was the first Catwoman to TV's Batman. Her fabulous portrayal of the comic book temptress in the 1960s Batman has been praised in musical and film.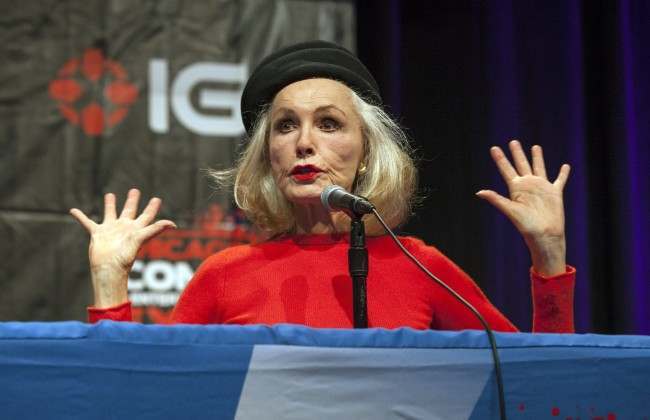 For those of you wondering about our interest in Julie, you should have seen her in her pomp. You soon will, but only after a few words from the woman who made TV swing:
What's so great about "agefying"? It is the power that having distance gives us. It's the view from the top… you have patience. Patience is like a magical chess game; the magic part is being able to see six, seven steps ahead. Been there, done that stupid thing. Don't need this strife anymore.   As my thinking goes today ― I win and I do, by making sure I always see others as winners…

Another great virtue of age is to rise above the need to be seen or carry weight in situations of unnecessary stress… Being thin is good, though not necessary.

To age successfully one must not be in resistance. Resistance and ill health go together. So there you have it. Now let's have fun.
Spotter: Julie Newmar Writes