In The Guardian, photographer pal and hero Joe Stevens has picked a favourite image from his six-decade career: a slightly tousled David Bowie and a French railway guard at a Paris station.
According to my copy of Kevin Cann's definitive Bowie diary Any Day Now this would have been May 3, 1973; Bowie had travelled by train from Japan, on the Trans-Siberian Express through Russia, Poland and Germany in the company of the late NYC legend Leee Black Childers and Bowie's friend and backing vocalist Geoff MacCormack.
Stevens' captured Bowie at a moment of transformation; alighting blearily in dress-down mode from the train, the rock star was met by wife Angie and a gaggle of glamorous friends. In a matter of minutes he had changed into the Freddie Buretti-designed outfit seen here and was swept away to a reception and press conference in the Rouge Room of the George V Hotel.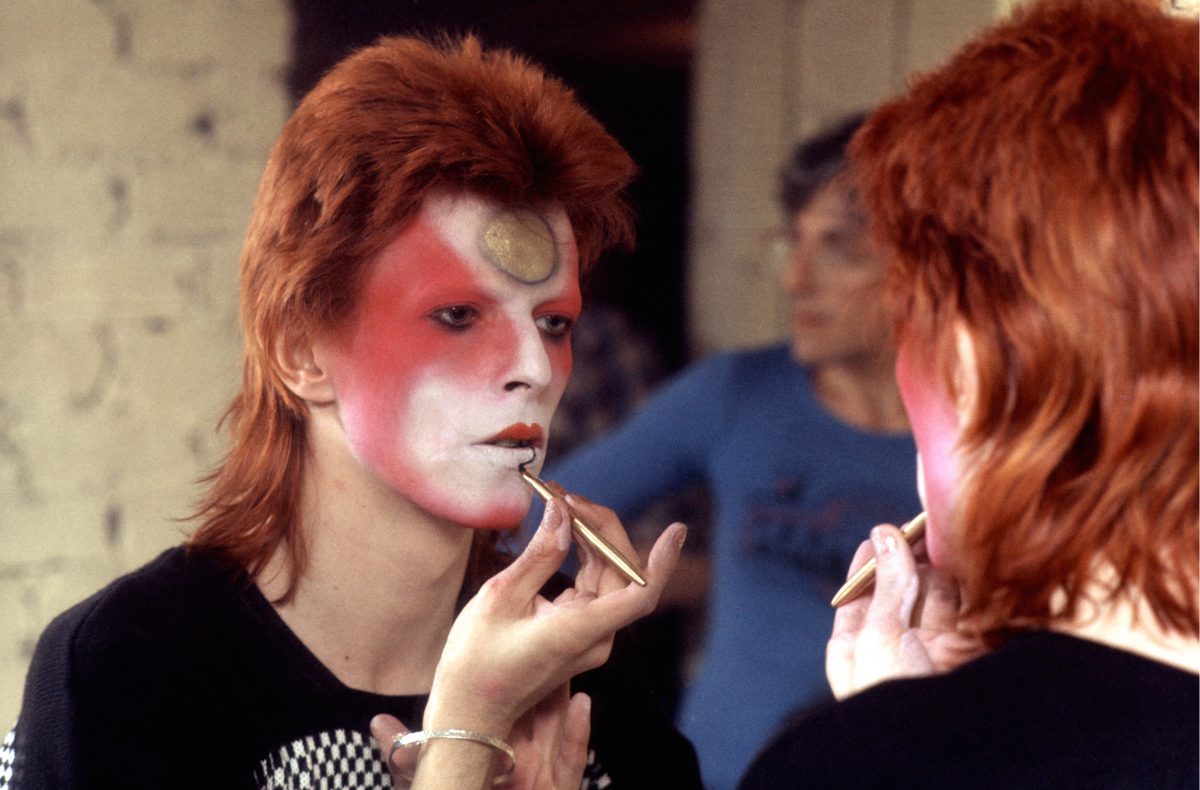 Just in shot – and identifiable by his frizz and shoulder bag strap – is Joe's NME compadre (and another pal and hero) Charlie Murray.
Read Joe's reminiscence here:
When he got off the train, he was just David Jones the folk singer: a rough-looking guy in jeans. And suddenly he was met by this whole entourage: his wife Angie and people with costumes and makeup. You could see he was surprised – he hadn't had that out in Japan. He got back on the train, put this outfit on, and morphed into David Bowie. In those minutes, you could see he really was about to become a major pop star.

The whole scene was being watched by a station porter, who'd come over to see what the fuss was about – all these people in colourful jackets making a scene. David started chatting to him in French. Later, I asked him what they had talked about. "He wanted to know who I was," he said. "I told him I was David Bowie. He had no idea who that was."
I am proud to say I edited Kevin Cann's book Any Day Now: David Bowie The London Years 1947-74.
Charles Shaar Murray wrote a wonderful preface to my music press history In Their Own Write (which he ended with the following note to me: "You bastard. You'll be hunted down and strangled like a dog for this.")
Copies of In Their Own Write are available here.