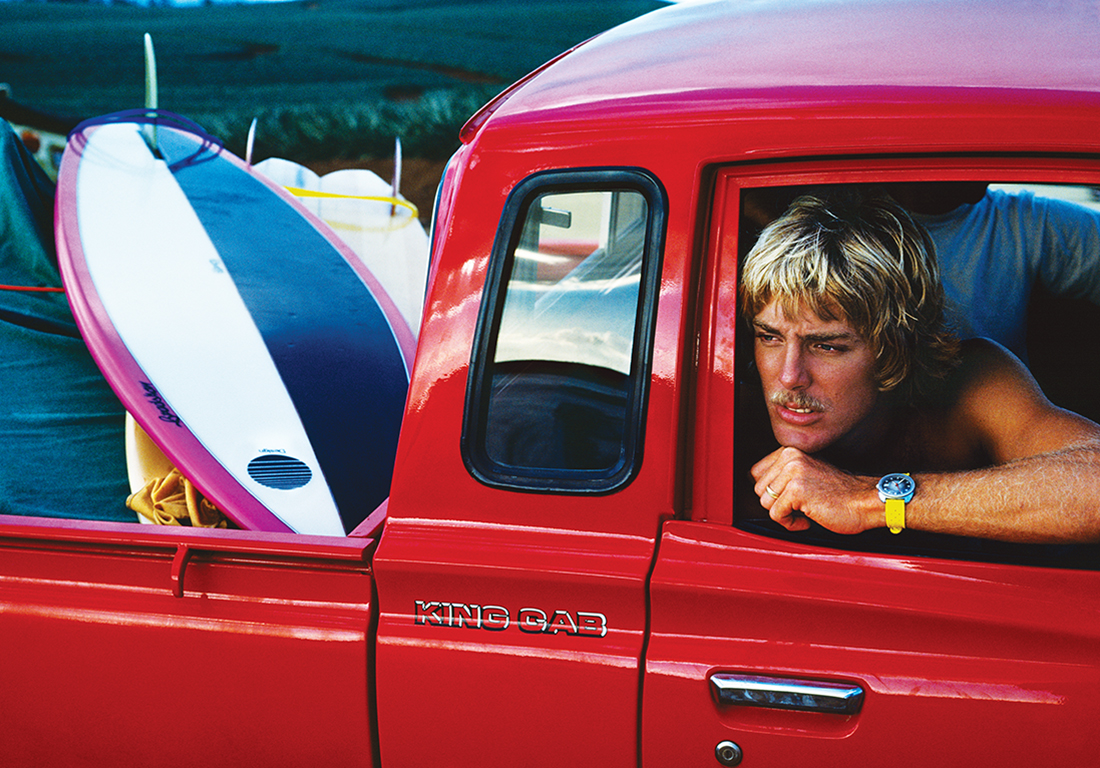 Winter doldrums got you down? Fancy a trip to Hawaii? Ever since Captain Cook died exploring what he called the "Sandwich" Islands," outsiders have wanted to claim and crowd the vistas, beaches, and huge waves of places like Oahu's North Shore, and they have just as often faced righteous resistance from the locals. Especially if they plan to do some surfing. "It's about respecting everyone and everything over here," says surfer Jesse Merle-Jones. That doesn't just mean "respecting the tough guy…. You also need to respect the beaches."
Nowhere has this conflict played out with more exuberant absurdity than in "surfing's worst/best film," 1986's North Shore, "the lovable, yet laughably artless, court jester" of surfing movies," as Dashel Pierson writes at Surfline. For all its ludicrous plotting and over-acting, surfers recognized the now-cult classic as tethered loosely to the familiar. Actor Gregory Harrison based his character on his own religious devotion surfing. Other characters like Turtle and the members of Da Hui—tough, tattooed native Hawaiians committed to the "preservation of Hawaiian surfing"—came directly from real people.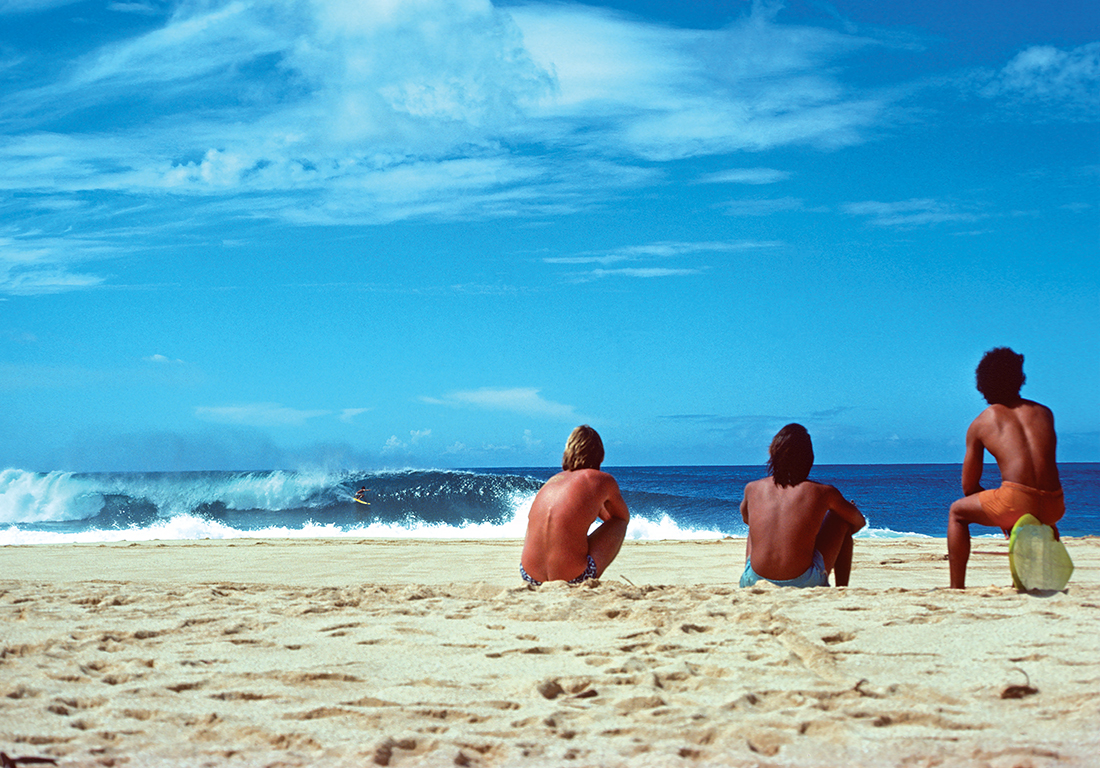 And there has never been a shortage of real-life outsiders, arriving in Oahu with the hope of pushing their art forward. Brazilian surfer and photographer Vava Ribeiro—who has just released a book of photographs of the North Shore taken in the early 2000s—was one of them. He grew up "obsessing over the Hawaii depicted in surf magazines and movies," notes Saturdays New York City: specifically in movies like North Shore and photo spreads like those of veteran photographer and editor Jeff Devine, who began his series of 37 annual trips to the North Shore in 1971 as a staff photographer for Surfer magazine.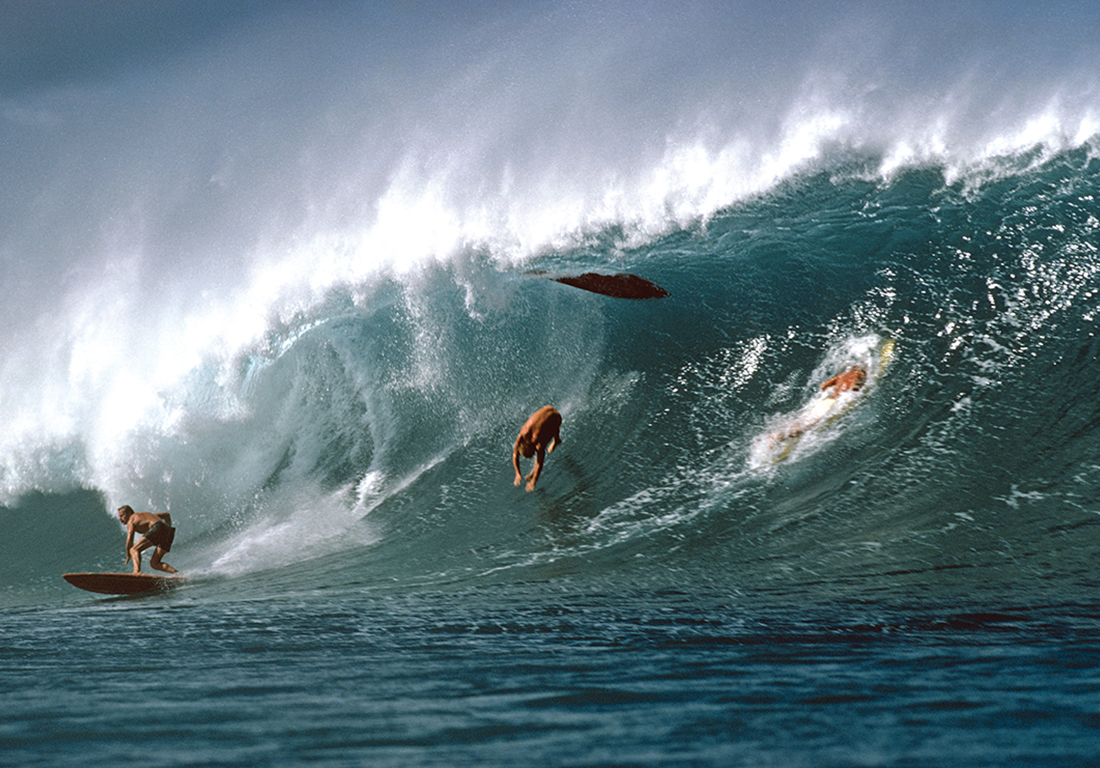 Devine's photos of Oahu in the 70s evoke gnarly dynamism and eerie calm by turns. Bathed in blue and white light, they seem to imitate art as much as an extraordinary kind of life. It's hard to see his 1974 Wipeout and not think of Katsushika Hokusai's classic woodblock print, The Great Wave off Kanagawa, for example, or to see shades of Edward Hopper or Jacques-Louis David in his compositions. While young fans like Ribiero looked to Devine's photos for authenticity, his work was, by its commercial nature, invested in selling a certain imagined version Oahu—one in this case focused almost exclusively on the pros.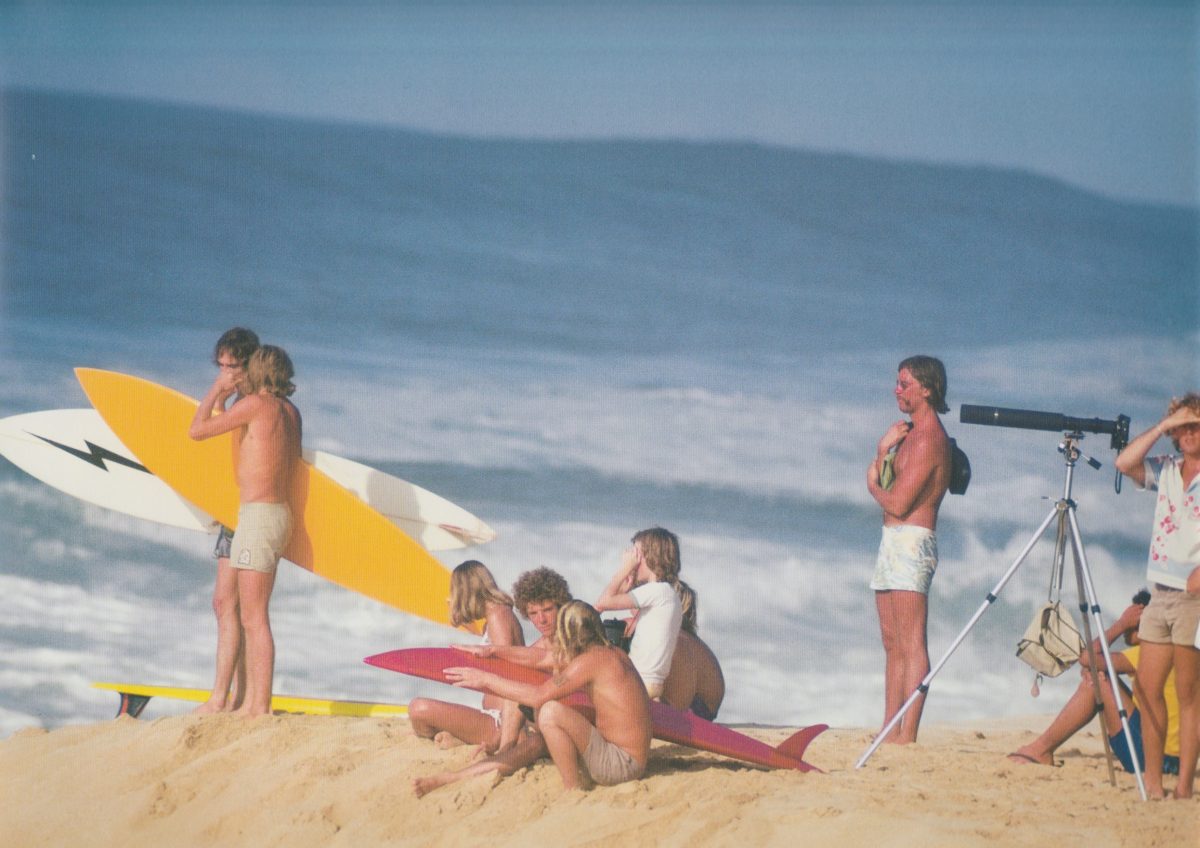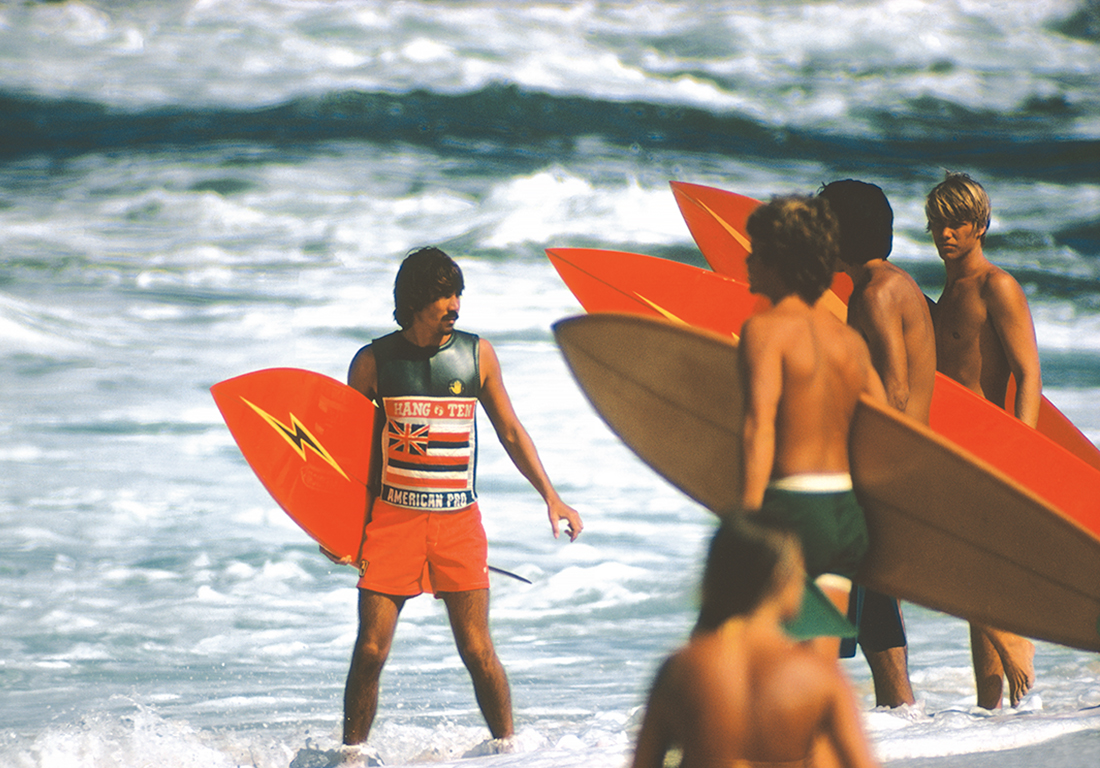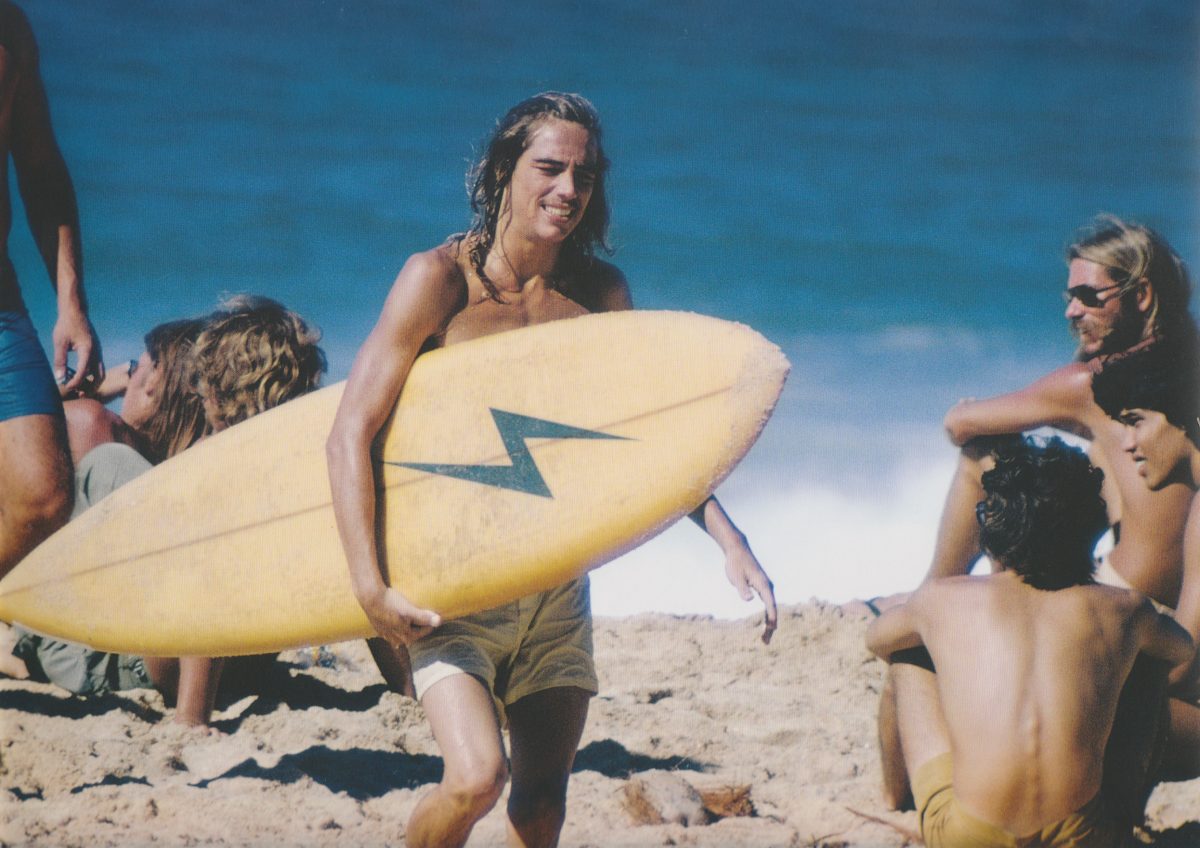 Ribiero's book of photographs, North Shore, corrects the imbalance, and paints in twilight hues and shadows "just to bring the mystery and imagination into the photo," he says. But his brooding, more interior-looking photos of Oahu, a place "that makes you feel like you're surrounded by ghosts," would not exist without the technicolor dreams of surf photographers like Devine, who inspired millions more to journey to the North Shore, if only through the art of what Ribiero calls "mind-surfing."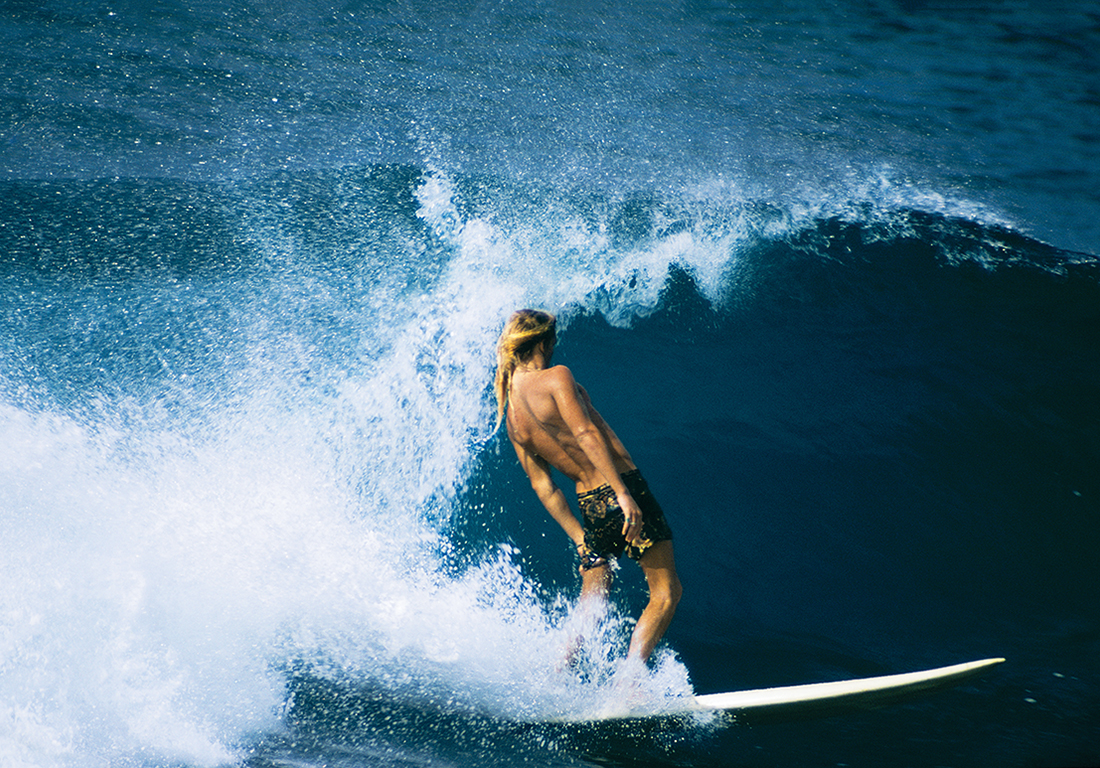 Via SFO Museum