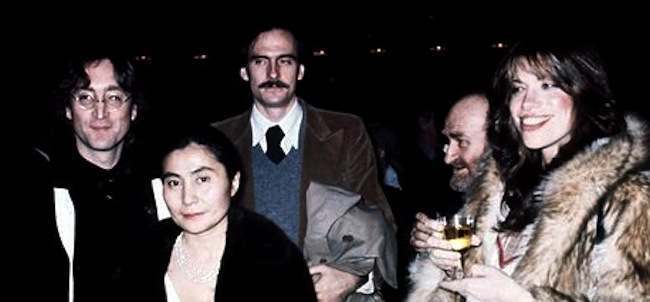 IN November 1970, James Taylor, 22,appeared on the BBC  in James Taylor Sings James Taylor. The first American signed to The Beatles' Apple label, Taylor sang Carolina in My Mind with Paul McCartney and George Harrison.
"I just heard his voice and his guitar," said McCartney, "and I thought he was great."
He got his break with Apple Corp. when The Beatles were advertising for talent.
Peter Asher – brother of McCartney's former fiance, Jane Asher – was head of A&R at Apple.  He heard Taylor sing.
Taylor hadn't had it easy. A chronic depressive, he'd been sectioned, treated with Thorazine, played for peanuts in New York, where he developed a heroin habit ( "I learned a lot about music and too much about drugs"), had an operation on his damaged throat, moved to London, used methedrine ,undergone physeptone treatment (methadone), been committed to another psychiatric hospital and broke broke both hands and both feet in a motorcycle accident.
Taylor recorded  demos in the basement, of The Beatles Apple Boutique on London's Baker Street. And life got better: