In 1930 for a mere 15 francs, the French could take home a copy of Jambes et Attitudes
, a magazine for women's legs enthusiasts. These pictures are from Issue 1, published in July 1930. A few years later, American leg fans could learn 'How a Wife Should Undress'.
Paris was ever the fashion leader…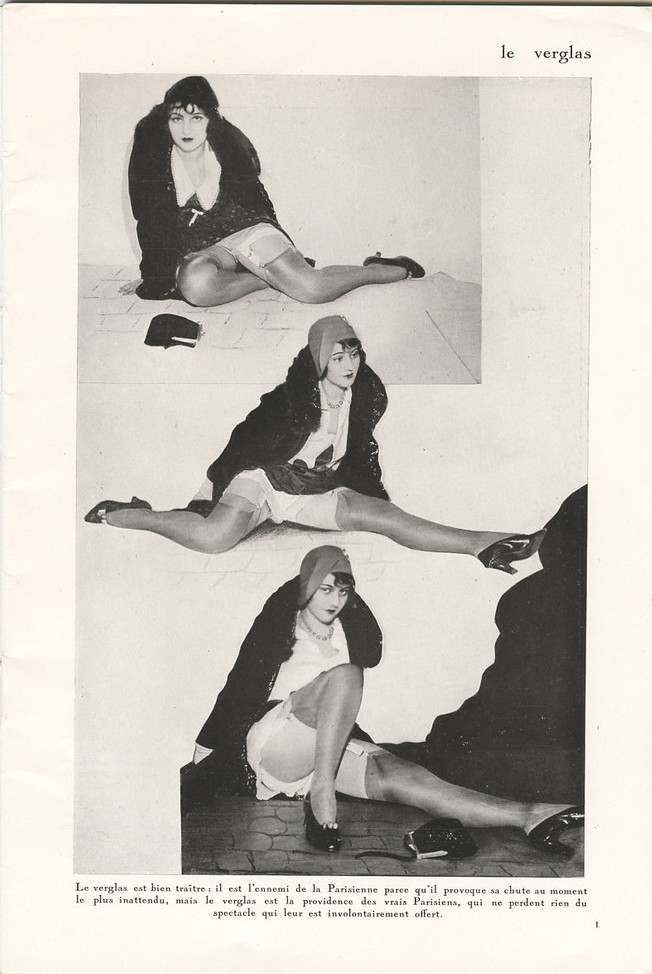 The black ice is very treacherous; it is the enemy of the Parisienne because it makes you fall down at the most unexpected moment, but the black ice is the good fortune of the true Parisienne, who misses nothing of the accidental show.
The director is never bored as he ogles the showgirls. Checking out their legs is a perk of the job.
Every woman in 1930 Paris waited around like this.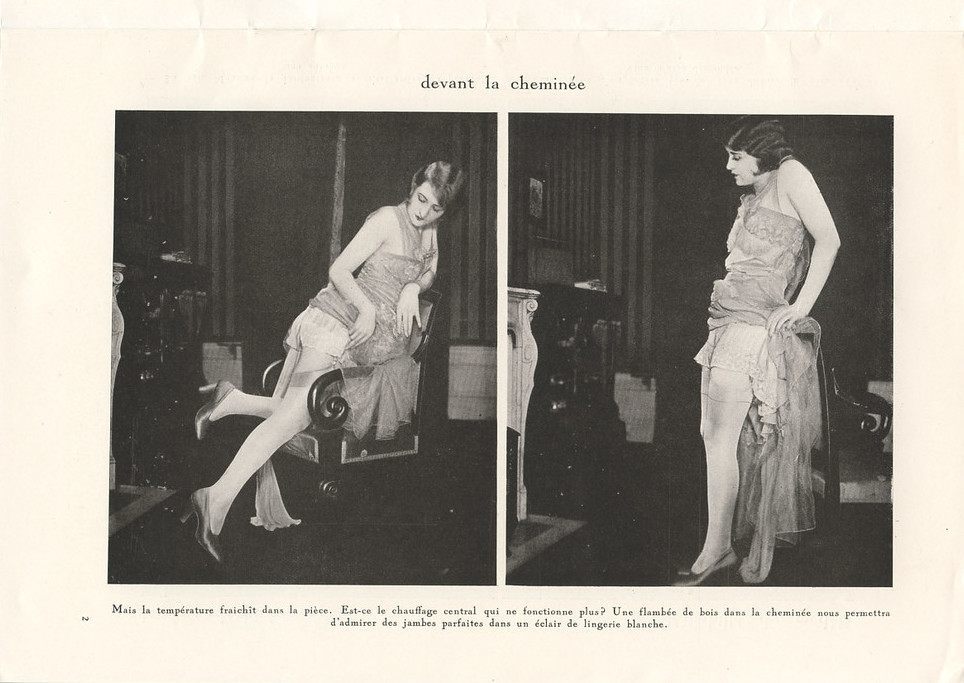 This is how a young lady warms her nether regions in Paris. Fact.
Via: Dangerous Minds, The Mouth And Knife