THEY erected statues to Vladimir Ilich Ulyanov Lenin, In all of them he looks aged and sporting a noble brow. But how do you remember the great leader? Is that image what he would have wanted?
Born 22 April 1870, this is Lenin in aged 3 or 4.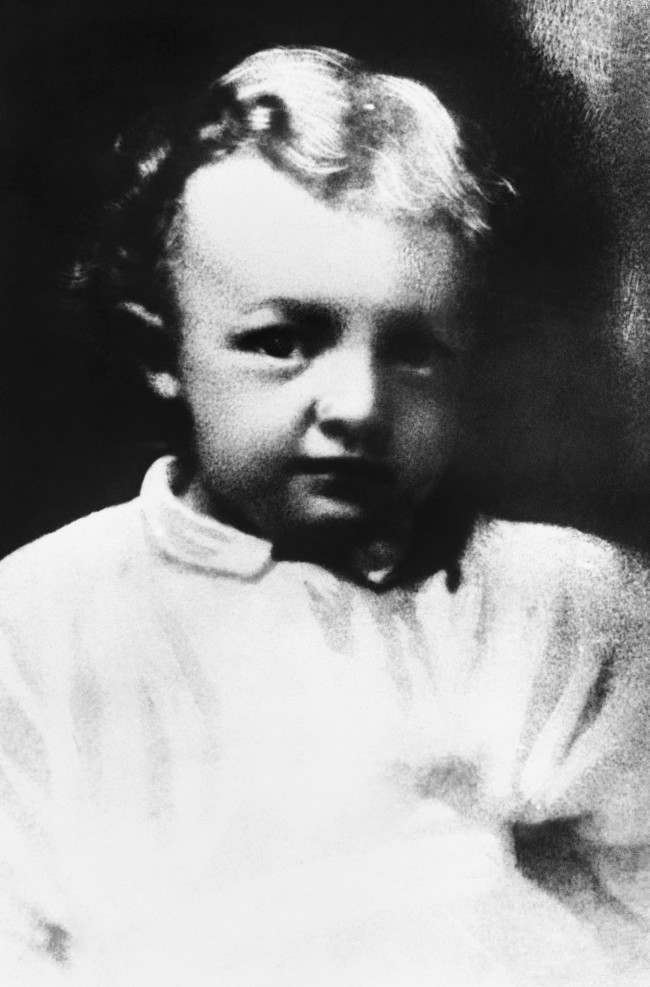 Age 6 or 7.
The youthful revolutionary Vladimir Ilyich Lenin photographed in February of 1897 in St. Petersburg.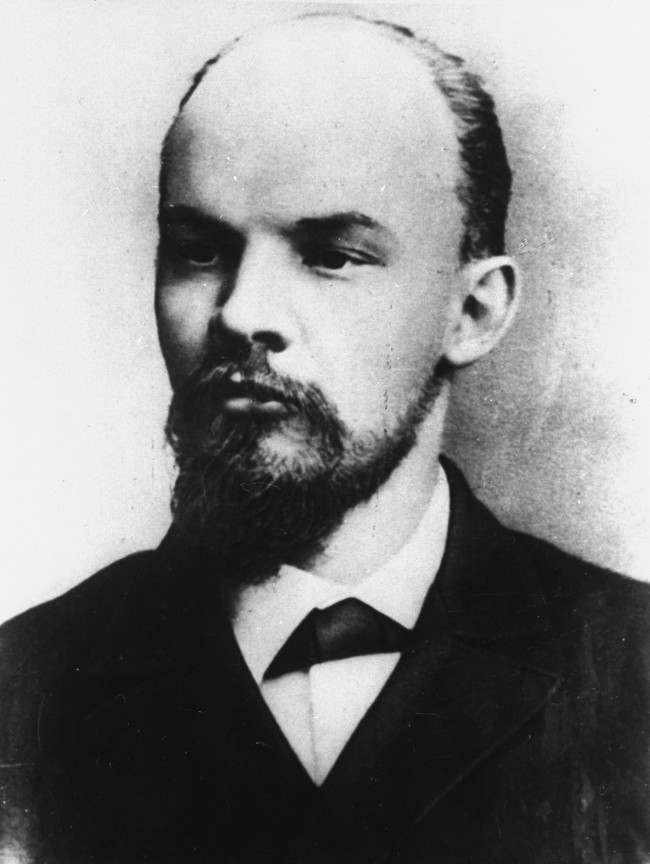 The Russian inscription on his right says: ""at this time, Lenin, the generous teacher of Stalin, started in Petersburg to further the fundamental principles of Bolshevism." 
Vladimir Lenin shown in workmen's clothes around July 1917.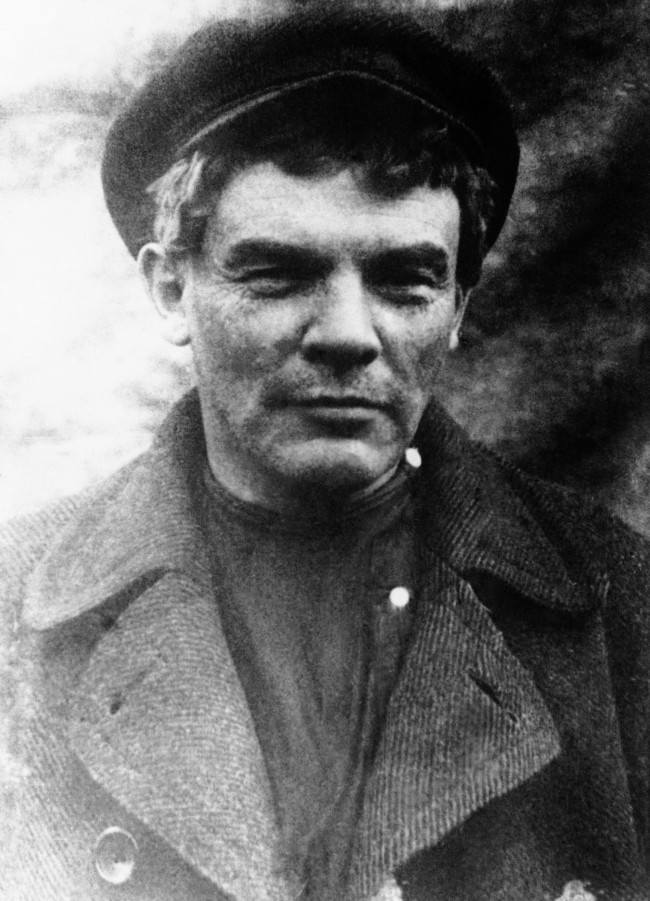 Vladimir Lenin at early middle age, date unknown.
Vladimir Lenin, revolutionary leader of the first government of Soviet Russia, poses in his study at the Kremlin in Oct. 1918.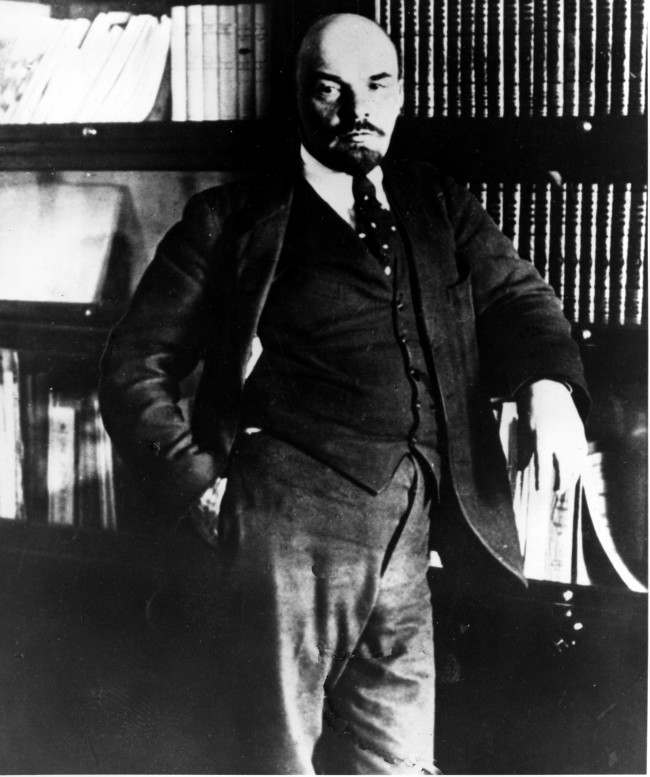 1920: Vladimir Ilyich Ulyanov (Lenin), Chairman of the Council of Peoples Commissars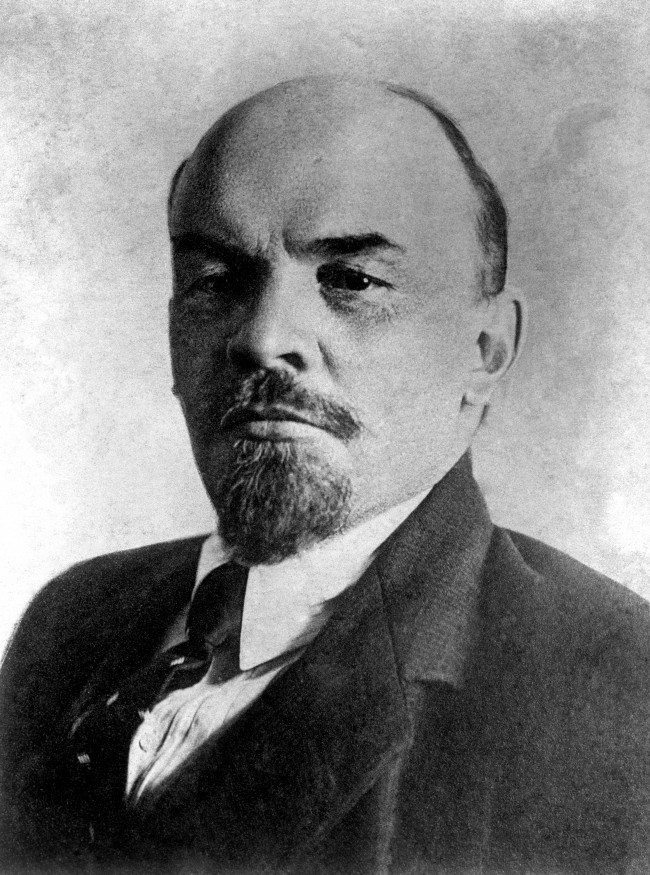 This is a 1921 photo of Vladimir Ilich Lenin (Vladimir Ilich Ulyanov) speaking at a celebration in Russia.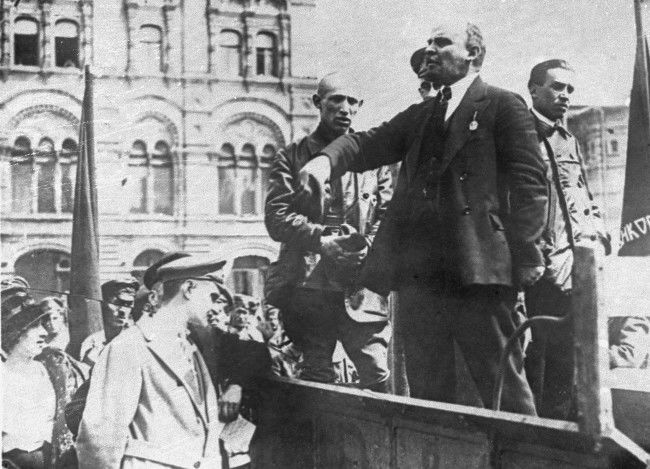 Vladimir Lenin poses for a photographer in this 1922 photo.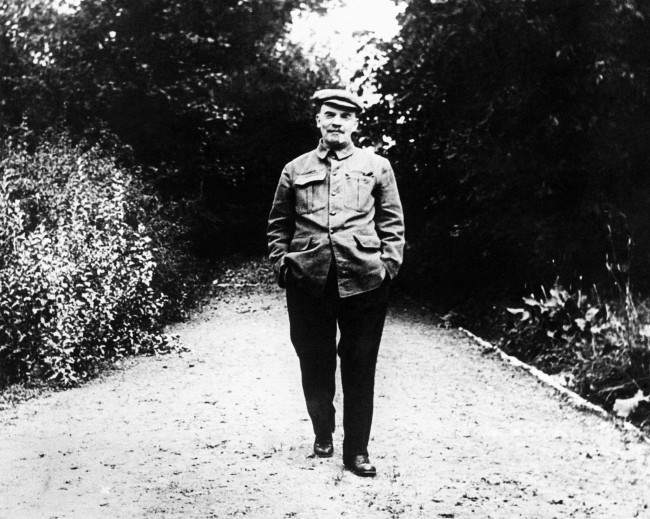 Also 1922.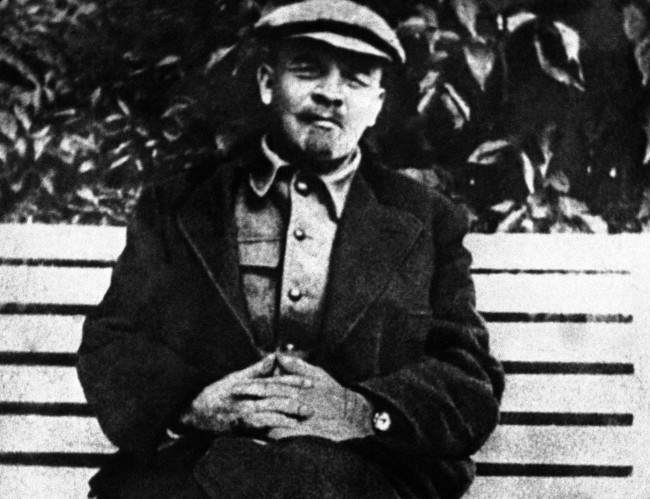 Recuperating from mysterious ailment at a sanitarium –in 1923.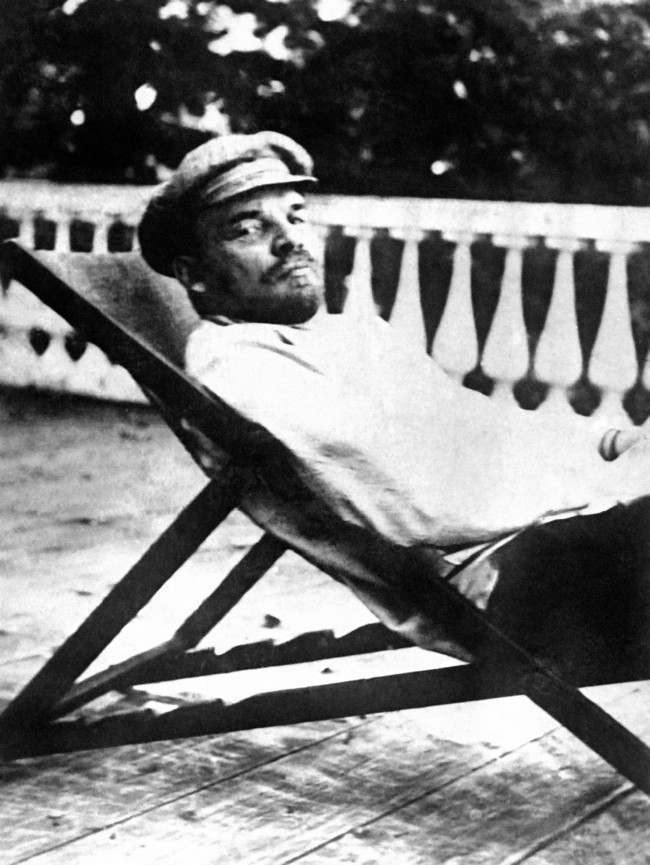 Premier of the Soviet Government of Russia, Vladimir Ilyich Lenin, lying in state on Feb. 9, 1924 in Moscow.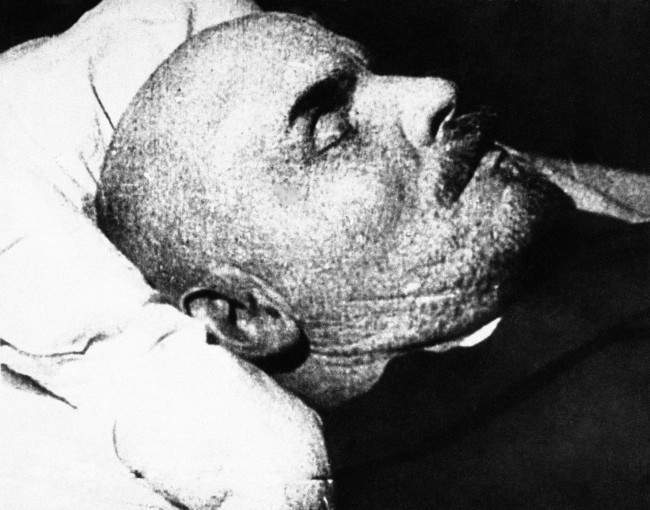 This huge mosaic head of Vladimir I. Lenin hangs in Moscow's Palace of Congresses on April 21, 1969. The crowd below is observing his 99th birthday. The 100th birth celebration promises to be one of the biggest jubilees ever observed in the Soviet Union.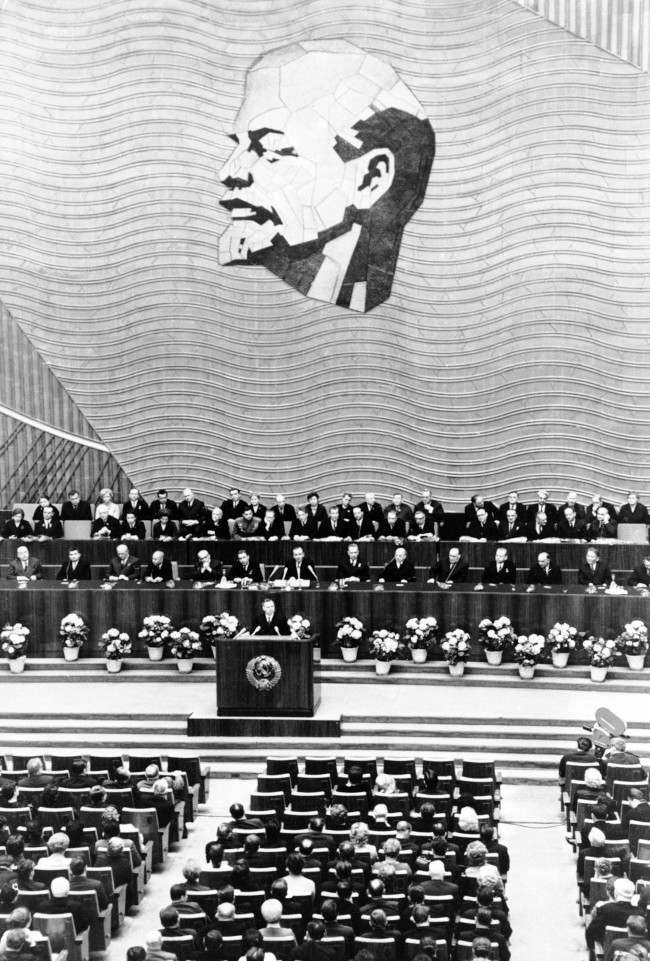 And those statues…
Two Russian soldiers, now prisoners of war, inspect a giant statue of Lenin, somewhere in Russia, on August 9, 1941, torn from its pedestal and smashed by the Nazis in their advance. Note the rope round the neck of the statue, left there in symbolical fashion by the Nazis.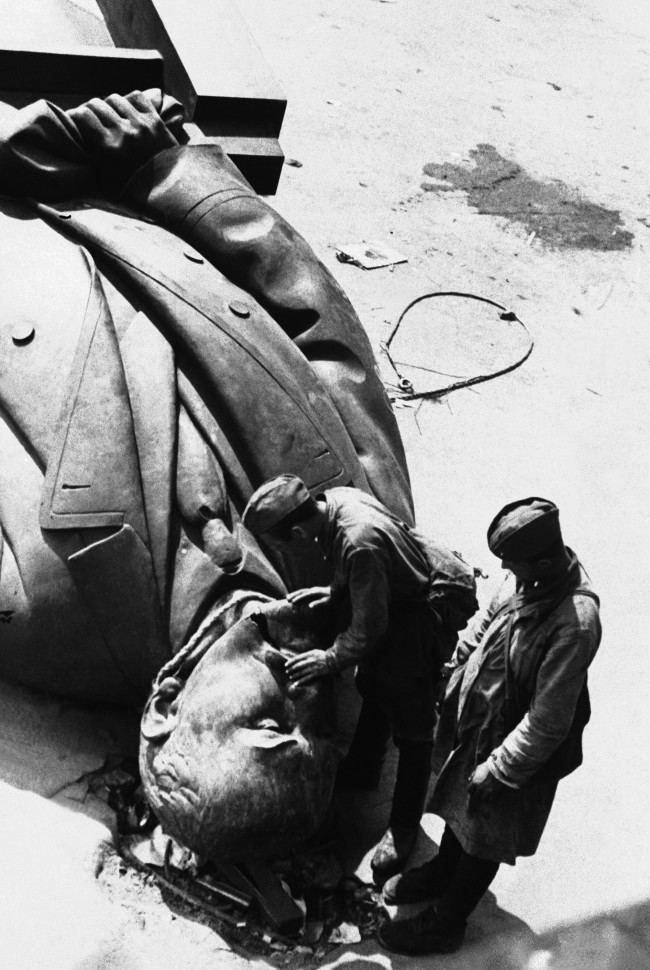 A crowd gathers near a statue of Lenin after being dismantled in Riga, Latvia on Sunday, August 25, 1991. Latvia, along with Estonia and Lithuania, has intensified their struggle for independence since the failed Kremlin coup.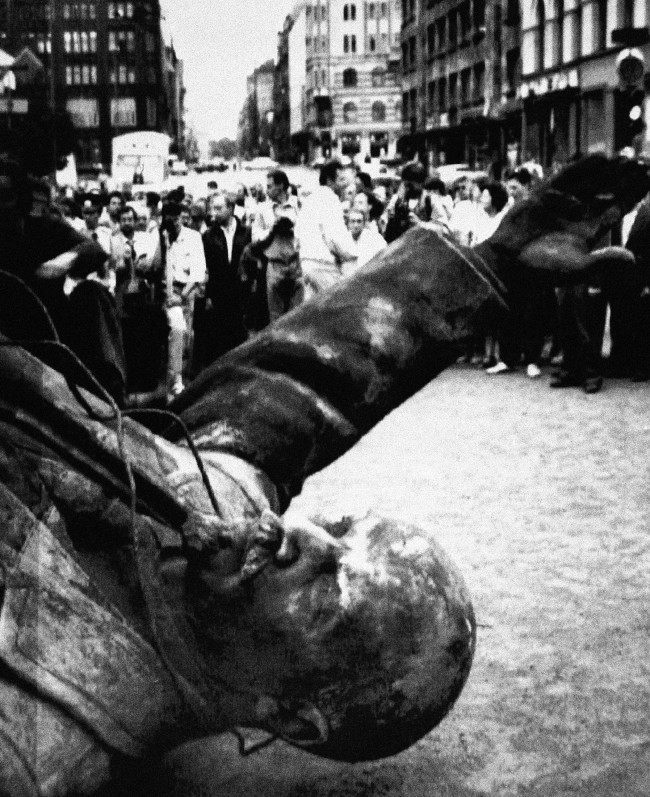 Young girl student wears cap similar to one on head of Lenin sculpture in Warsaw's Zacheta exhibition hall, Poland on Tuesday, April 22, 1970. Sculptor Jan Kucz created the Lenin head which along with other art works are being shown in connection with Lenin's centenary birthday on April 22.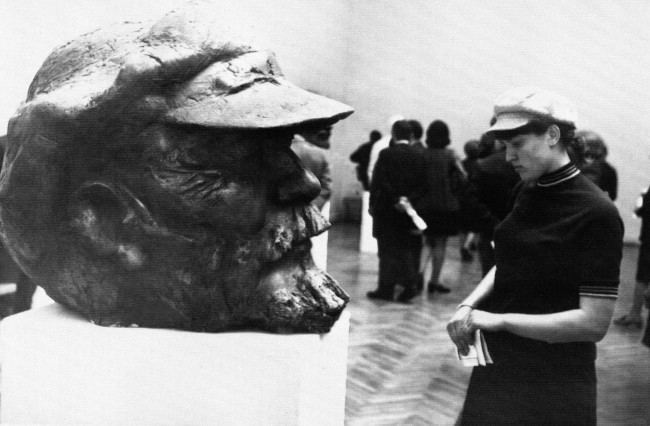 Young children touch the fallen statue of former Communist leader Vladimir Lenin in Valmiera, a small town of Soviet Latvia Republic, which has declared independence from Russia, on Oct. 1, 1990. The local city government approved the dismantling of the statue.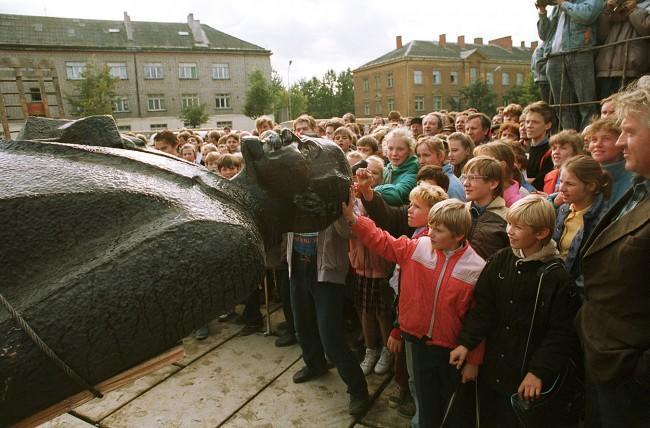 A seven-ton bronze statue of Russian revolutionary Vladimir Ilich Lenin is taken down in front of the State Publishing House, former home of the Communist newspaper Date: 03/03/1990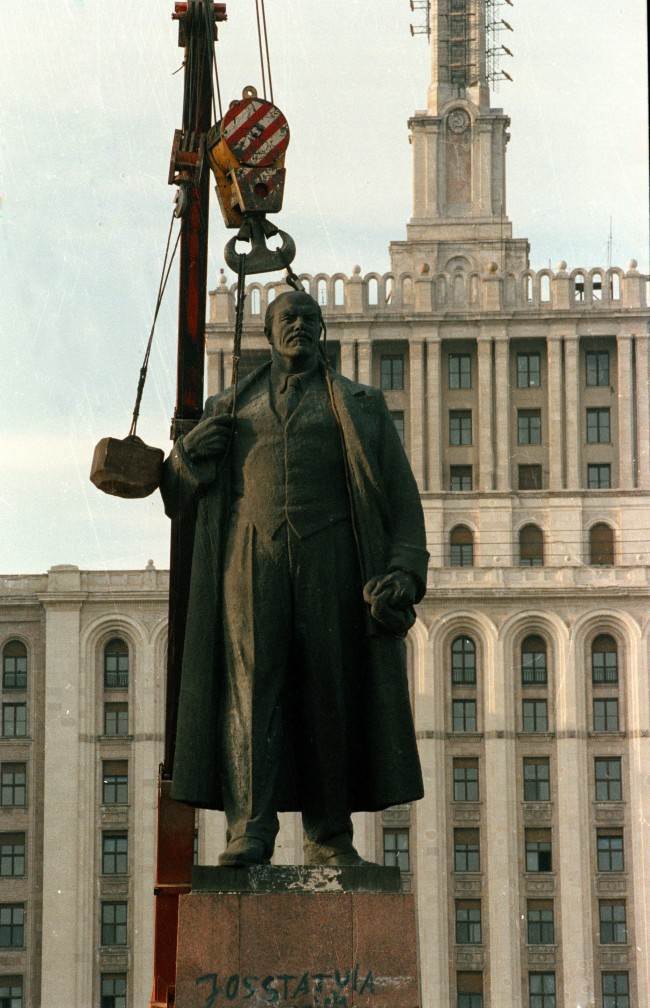 The huge granite head of Berlin's Lenin statue is hanging at a crane during its dismantling in Berlin November 13, 1991. After four days of preparation the 63 feet tall statue comes down.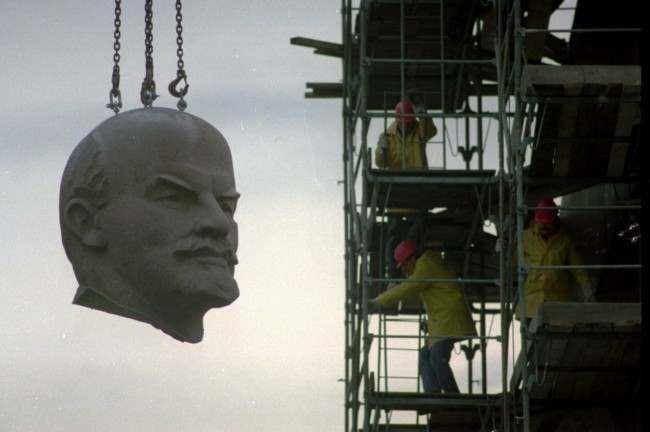 This photo shows children playing on the fallen statue of Vladimir Lenin in Vilnius, Lithuania, on Friday, Aug. 30, 1991. The statue was toppled following the failed Kremlin coup.  Date: 30/08/1991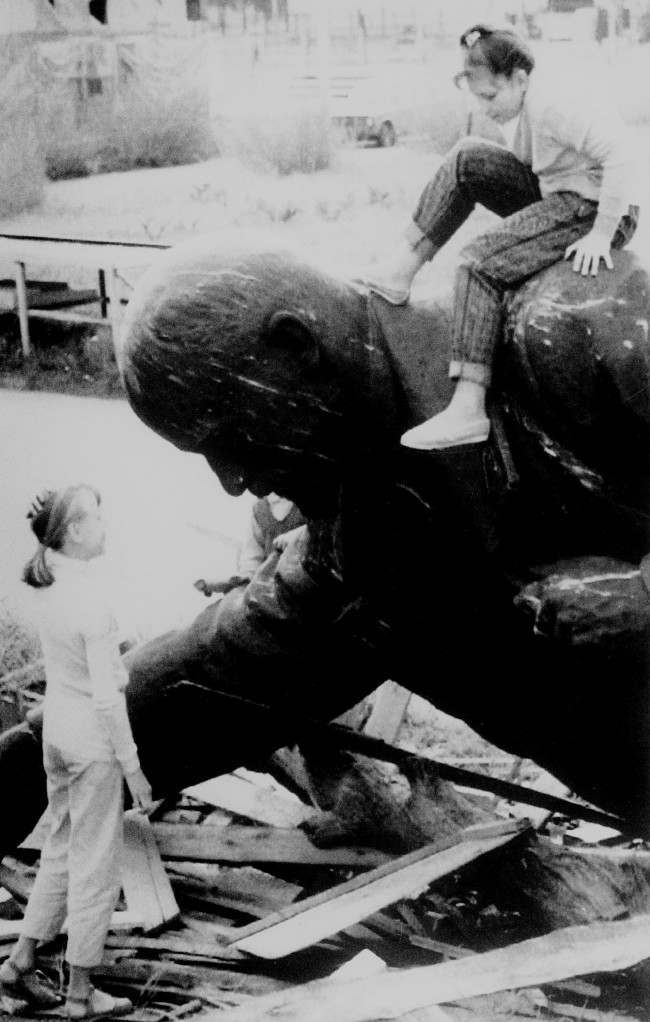 One of Russia's best-known statues of Vladimir Lenin damaged by a blast is seen in St. Petersburg, Russia Wednesday, April 1, 2009. The blast hit the towering statue Tuesday night, in the square outside Finland Station in St. Petersburg. The bronze statue, portraying Lenin with his arm raised, commemorates a speech he gave outside the station when he returned to Russia from exile in April 1917, a few months before the Bolshevik Revolution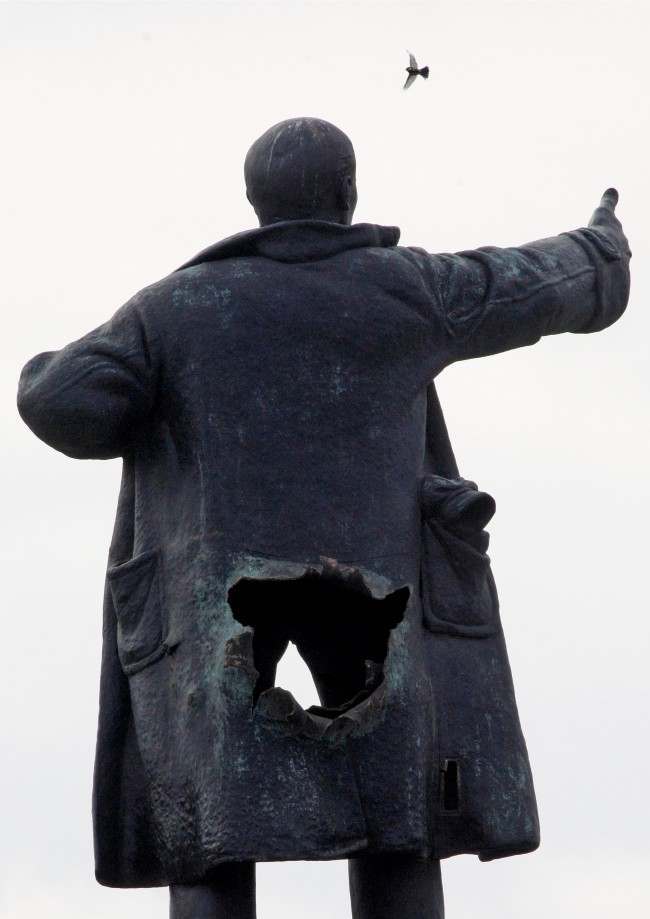 Georgian soldiers participating in NATO training exercises walk near a broken statue of the Soviet founder Vladimir Lenin, foreground, at Vaziani military base, a former Soviet military facility, outside Tbilisi, Georgia, Sunday May 31, 2009.