AFTER the Second World War, the French shaved the heads of women who collaborated with the Germans. Men were shot.
A woman collaborator holding a German baby is led back to her home by a jeering crowd after having her hair shaved off. Date: 26/08/1944.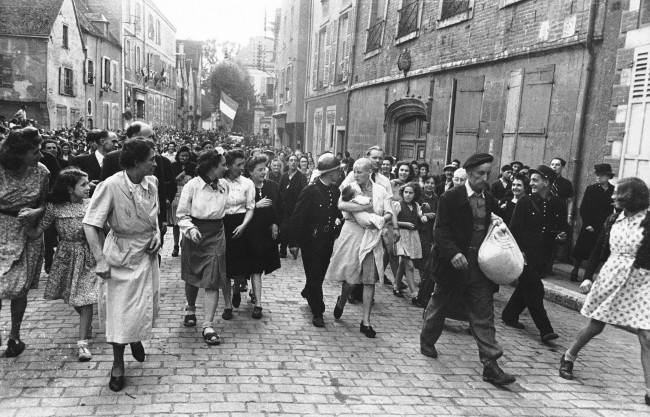 Two French patriots drag Grande Guillotte from her home in Normandy, France on July 10, 1944. After she was discovered to be collaboration with the enemy. Date: 10/07/1944.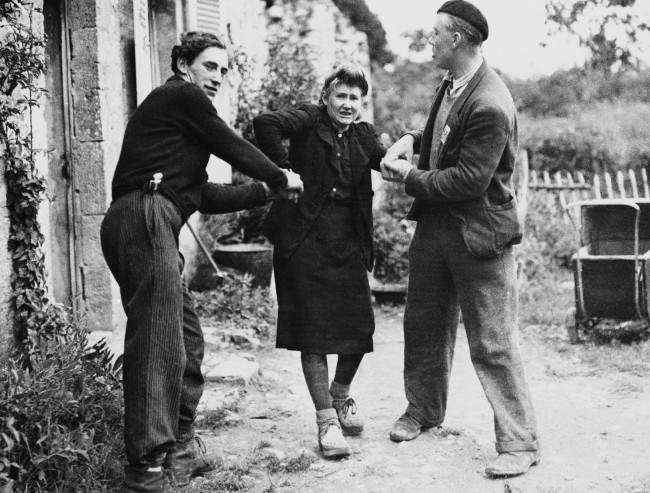 Two Paris women collaborators, partially stripped and their hair cropped, are marked on the foreheads with the Nazi sign and marched by armed patriots through the streets of the French capital of France on Sept. 1, 1944. Date: 01/09/1944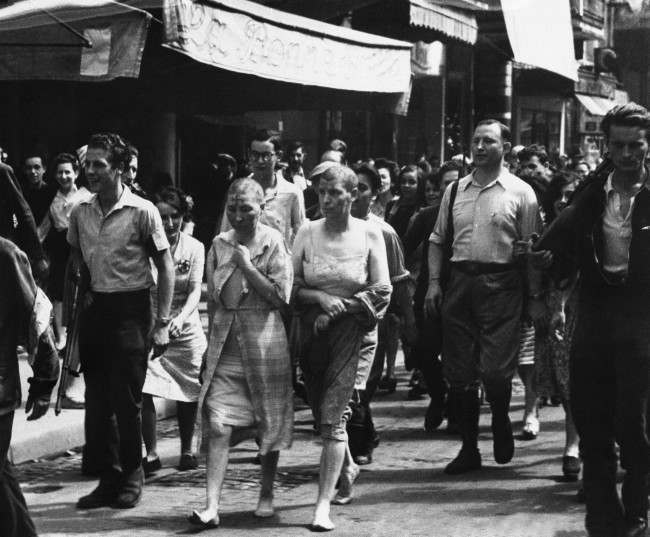 Members of the French resistance party deal out punishment to all known Axis collaborationists, on the morning of Bastille Day. Housemaids, servants, etc., of the Germans were gathered together, shorn of all their hair, and paraded through the streets of Cherbourg, France on July 17, 1944, their hairless heads the emblem of their violations of the rules of the party. Date: 17/07/1944.