In 1985 readers of Rolling Stone and other magazines were let in on a secret: they too could get hair like Bill Wadhams, lead singer of Animotion, Jeff Baker, a cop in North Carolina, Tony Roberts – you may know him as Rob in Woody Allen's Annie Hall – Olympic gymnast Mitch Gaylord, hairdresser and secret sharer Vidal Sassoon, actor Geoffrey Holder – he played Baron Samedi in Live And Let Die – and…Andy Warhol.
That's Andy Warhol –  the artist in a wig.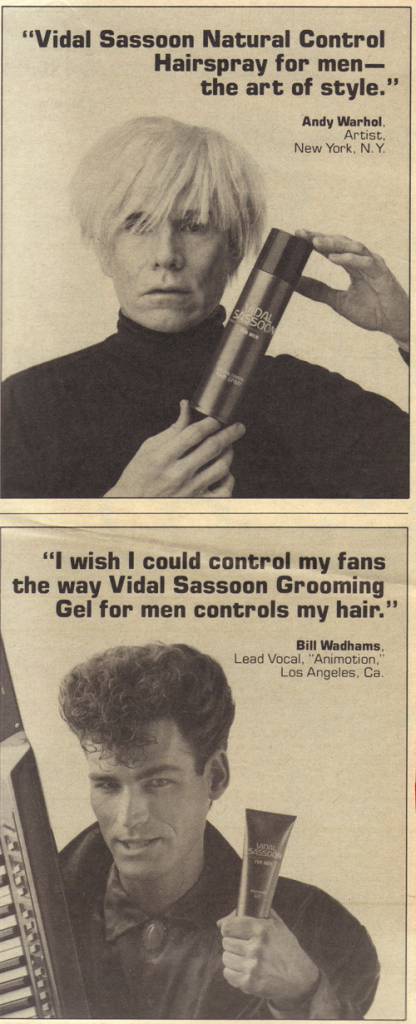 With Vidal Sassoon's 'Natural Control Hairspray for Men", you need never worry that your syrup would flair up, flick out or take off.