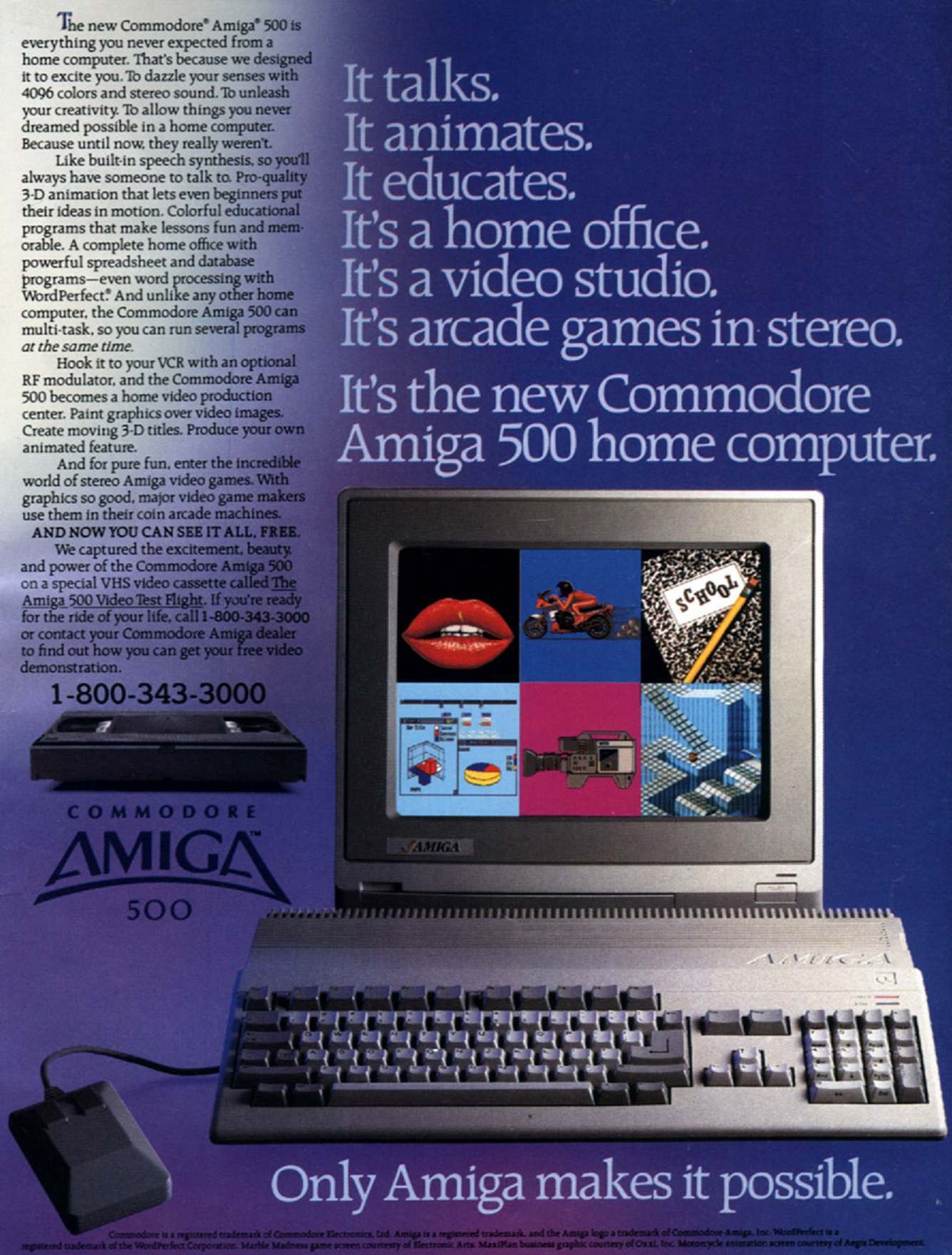 In 1987, Commodore released the Amiga 500, a home computer, a system that — to this day — is beloved by dedicated gamers.
More than 6 million Amiga 500 units were sold (originally at the princely sum of $700.00), and Commodore advertised the system as "the most advanced home and small business computer" in history.  One might contrast this marketing slogan with Atari's promise for the 800…that it was 'timeless.'
Indeed, Commodore promised that the Amiga 500 was so wondrous an advancement in home computing that the user is limited "only by imagination."
The 500 featured "software to aid learning," 4096 colors and stereo sound, and most importantly "the latest high-tech video games."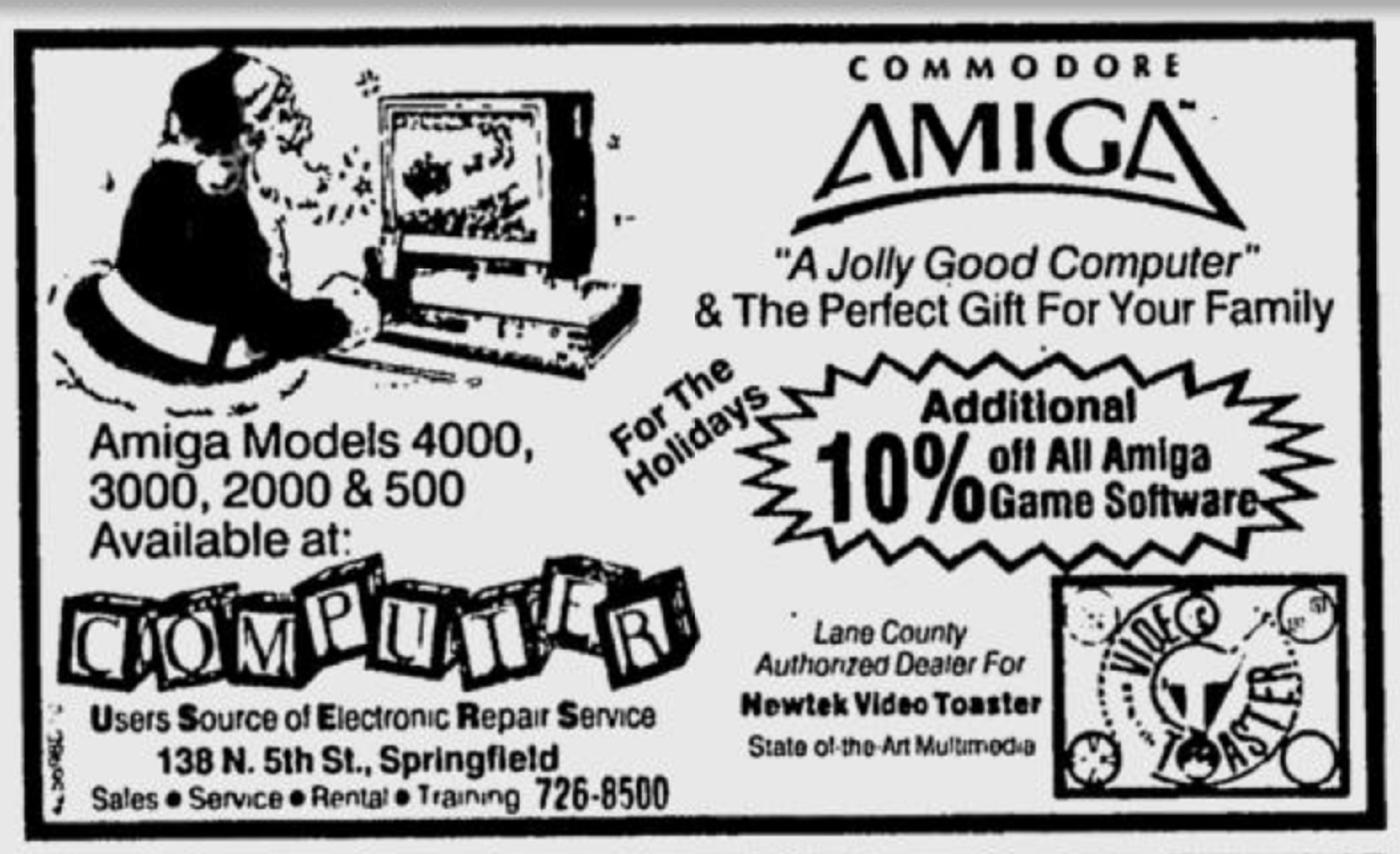 Anyone who had an Omega remembers great games such as Wings (1990), Lemmings (1991) and Worms (1995).  Uniquely, one could also hook the Amiga up to a VCR and add video overlays — special effects — to home made movies.
The system was even advertised with a VHS training video called 'The Amiga 500 Test Flight."
Although the Amiga 500 was ultimately replaced by a 500+ unit, the computer lived up to its marketing promise, giving the user everything they never expected — at least in the late 1980s — from a home computer.
Below, some commercials for the Amiga 500.