DRIVING home I was stopped by the police. One copper leaned in the window and said he could smell marijuana. I told him was mistaken, which he must have been: there was never any weed in the Peugeot, officer. He ordered me from my car and the usual nonsense followed before I was sent on my way. Which all leads to this question: can the smell of marijuana attract member of the opposite sex as well as the police? In 1981, the makers of Stash perfume thought so: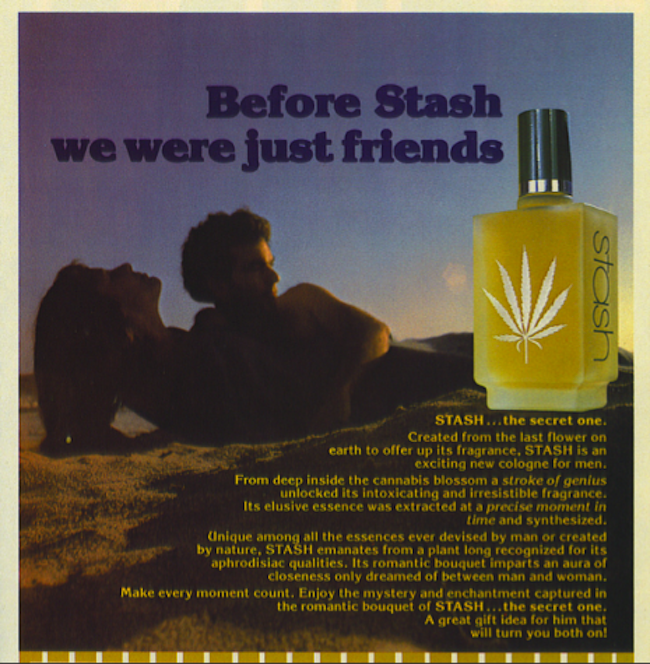 STASH…the secret one. Created from the last flower on esrth to offer up its fragrance, STASH is an exciting new cologne for men. 

From deep inside the cannabis blossom  stroke of genius unlocked its intoxicating and irresistible fragrance. Its elusive essence was extracted at a precise moment in  time and synthesized.

Unique among all the essences ever devised by man or created by nature, STASH emanates from a plant long recognized for its aphrodisiac qualities. Its romantic bouquet imparts an aura of closeness only dreamed of between man and woman.

Make every moment count. Enjoy the mystery and enchantment captured in the romantic bouquet of STASH… the secret one. A great gift idea for him that will turn you both on!
Spotter: Nerdcore