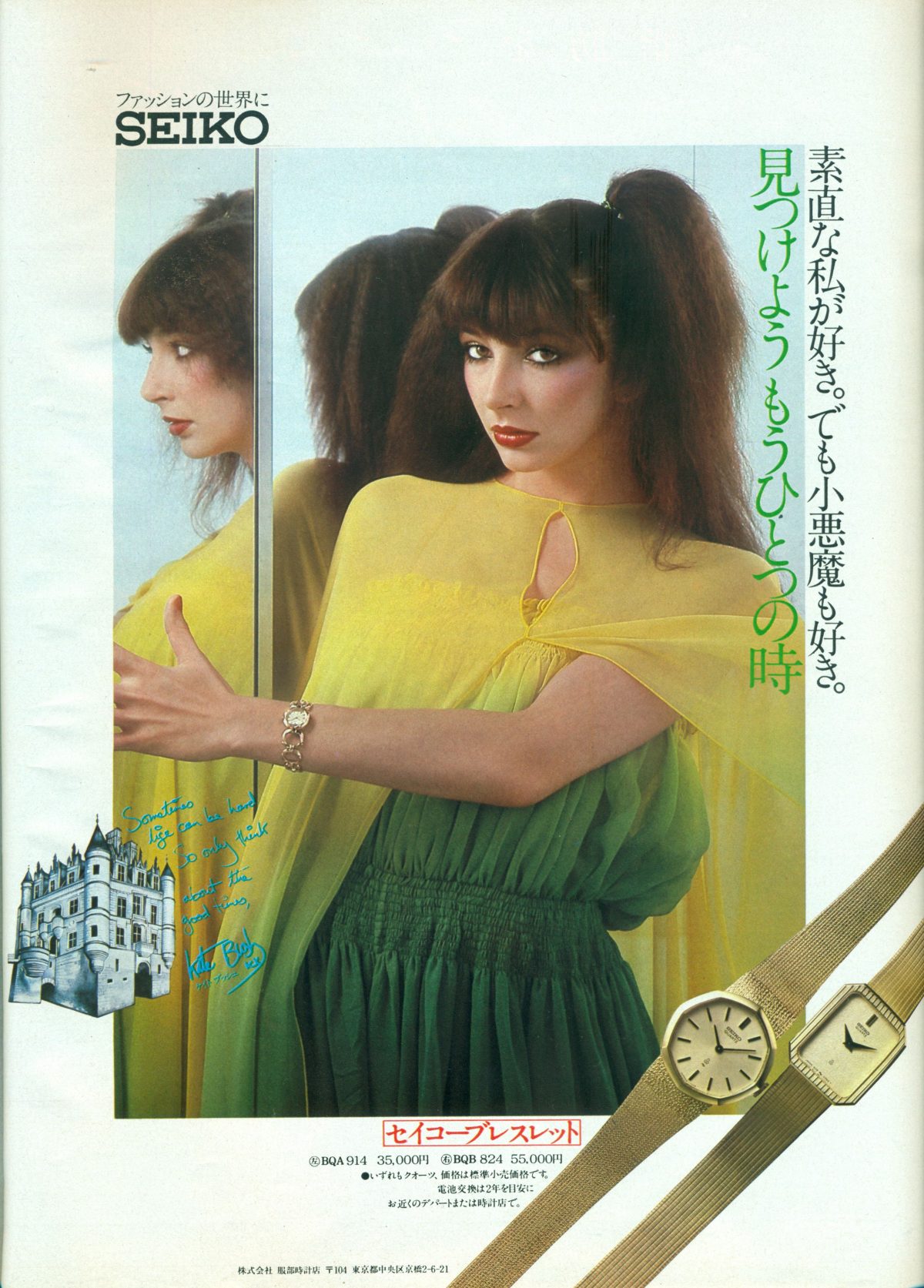 Few artists have micromanaged their image like Kate Bush. Upon the release of her debut The Kick Inside, the 19-year-old songwriter/singer/dancer/mystic genius found herself thrust into a media landscape that wanted her to capitalize on sex appeal instead of intelligence and creative acumen. But she fought the industry's desire to turn her into a generic product.
"An independently creative woman in what was still a very male world," biographer Graeme Thomson writes, "Bush battled against a widely held prejudice that she was little more than a novelty puppet whose strings were being pulled by some unseen svengali." As she herself later remarked, in the world of 70s pop "it was incredibly unusual for a young female to be writing her own songs and singing them." The press marveled at her, and seemed to want to possess her.
Her savvy, independence, the literary oddness of her songs, and the astonishingly accomplished theatricality of her delivery set her far apart. Kate Bush had no need to conform to the stereotypes reflexively imposed on her. Still the first years of her professional career were defined by a media blitz, with TV appearances, advertisements, magazine spreads, and a massive 1979 tour that marked the last time she would perform live for 35 years.
For a little while, at least, she seemed comfortable in the spotlight and handled the attention adeptly. And in one, seemingly out-of-character move, she even signed a promotional deal with Japan's Seiko Holdings Corporation. Granted, Japan is where Western celebrities go to make ads no one in their home market will see. But Bush never again sold her image for product promotion anywhere in the world (though she once did a brief, also uncharacteristic stint in the 90s writing music for Coca-Cola's Fruitopia line of soft drinks).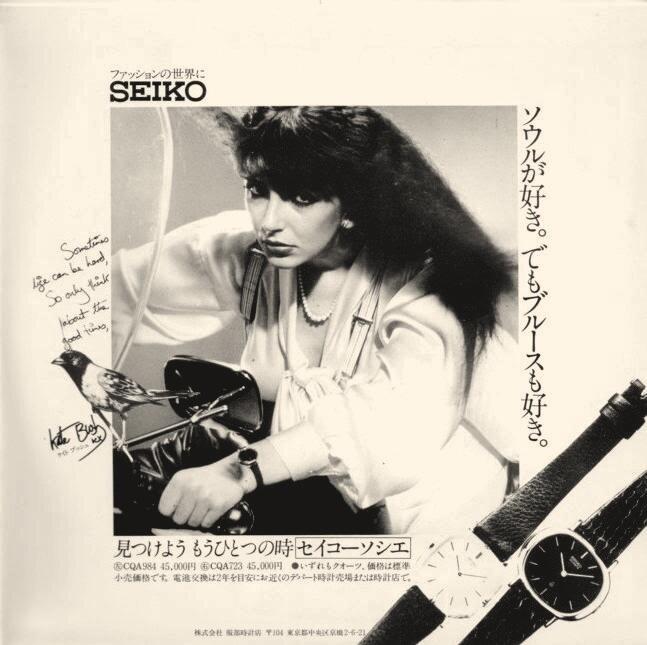 As with the rigors of touring, she evidently decided once was enough. (Bush signed the ad campaign with, "Sometimes life can be hard, so only think about the good times.") What made her decide to shill for Seiko in the first place? She may have been enticed by the fact that the TV spot featured The Kick Inside's "Them Heavy People," released as a single in Japan only, helping her reach a very appreciative new audience. (The cover of the single was a cropped image from the Seiko shoot.)
During her stay in Japan, Bush had performed The Kick Inside's "Moving," a tribute to the famed Lindsay Kemp, her mime teacher, at the televised 7th Annual Tokyo Music Festival. She was a huge hit among an audience of 35 million people, and the song came out in Japan as a limited 7-inch tied to the Seiko marketing campaign. It's unclear how the partnership first came about, but it seems unlikely that her management team forced her into it.
Even at this early stage of her career, Bush balked at any move that she felt would compromise her. She has "controlled her career with such fierce independence," writes Thomson, "it is inconceivable to imagine her doing anything against her will." Perhaps she thought the promotional boost was worth it, just this once, or maybe she just really loved Seiko's watches.