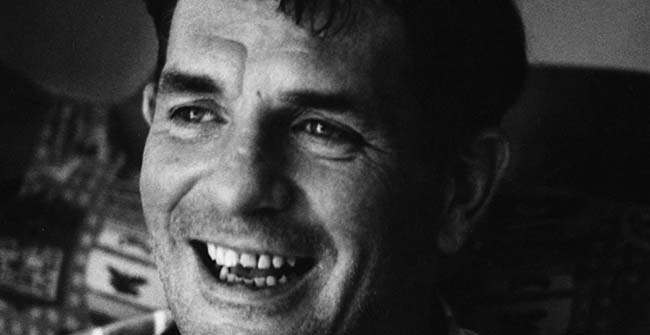 IN 1965, Jack Keroauc narrated his a trip to New Orleans with his  mother ("Memère") for the May issue of Holiday:
There's hardly anything in the world, or at least in America, more miserable than a transcontinental bus trip with limited means. More than three days and three nights wearing the same clothes, bouncing around into town after town; even at three in the morning, when you've finally fallen asleep, there you are being bounced over the railroad tracks of a town, and all the lights are turned on bright to reveal your raggedness and weariness in the seat. To do that, as I'd done so often as a strong young man, is bad enough; but to have to do that when you're a sixty-two-year-old lady … yet Memère is more cheerful than I, and she devises a terrific trick to keep us in fairly good shape—aspirins with Coke three times a day to calm the nerves.

From mid-Florida we roll in the late afternoon over orange-grove hills toward the Tallahassee and Mobile of morning, no prospect of New Orleans till noon and already fair exhausted. Such an enormous country, you realize when you cross it on buses, the dreadful stretches between equally dreadful cities, all of them looking the same when seen from the bus of woes, the never-get-there bus stopping everywhere, and worst of all the string of fresh enthusiastic drivers every two or three hundred miles warning everyone to relax and be happy.

Sometimes during the night I look at my poor sleeping mother cruelly crucified there in the American night because of no-money, no-hope-of-money, no-family, no-nothing—just myself, the stupid son of plans all compacted of eventual darkness. God, how right Hemingway was when he said there was no remedy for life.