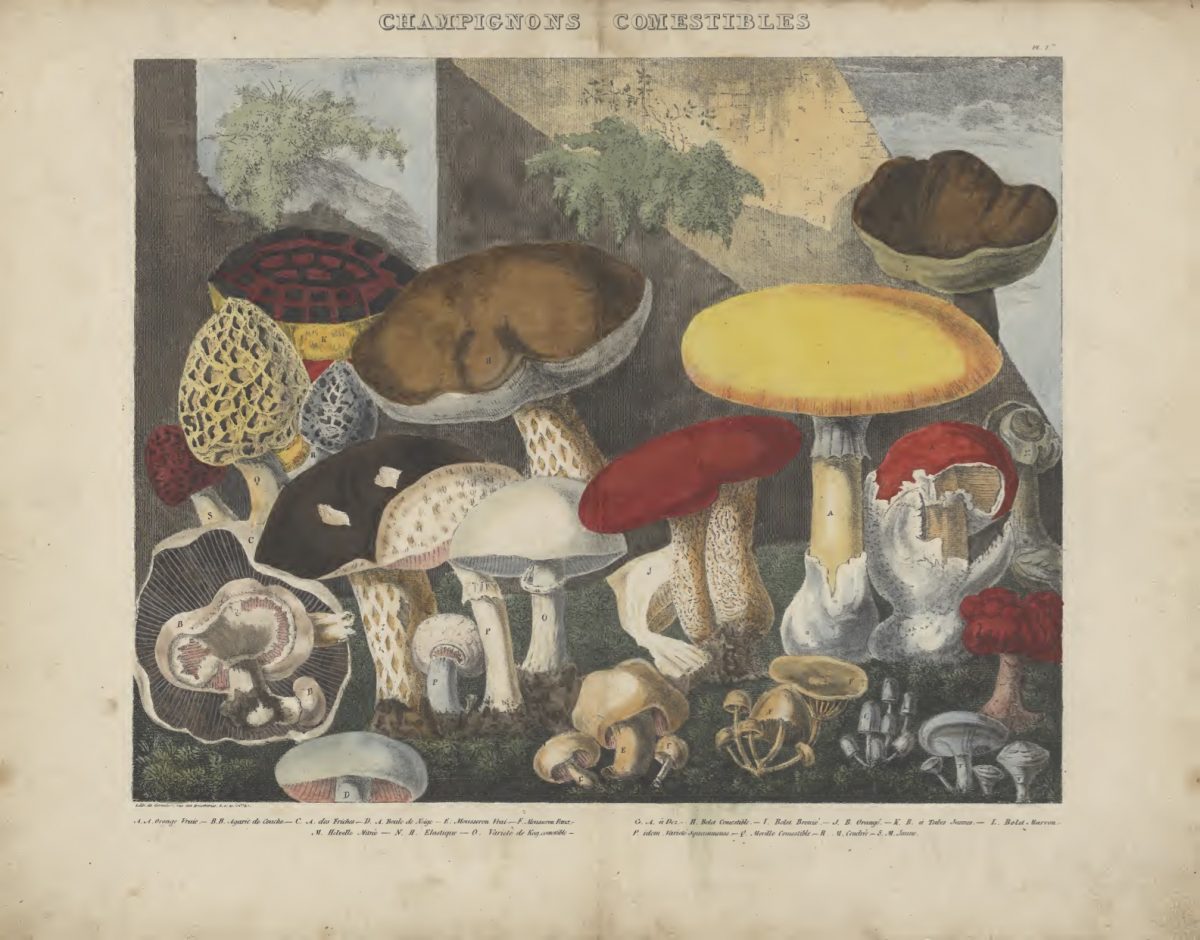 A book of edible, suspect and poisonous mushrooms, or to give the work its fuller title: Des champignons comestibles, suspects et vénéneux : avec l'indication des moyens à employer pour neutraliser les effets des espèces nuìsibles.
Published in Paris, Fence, in 1827, the book by Michel Etienne Descourtilz (1775-1835) and A. Cornillon features lithographs of life on the forest floor.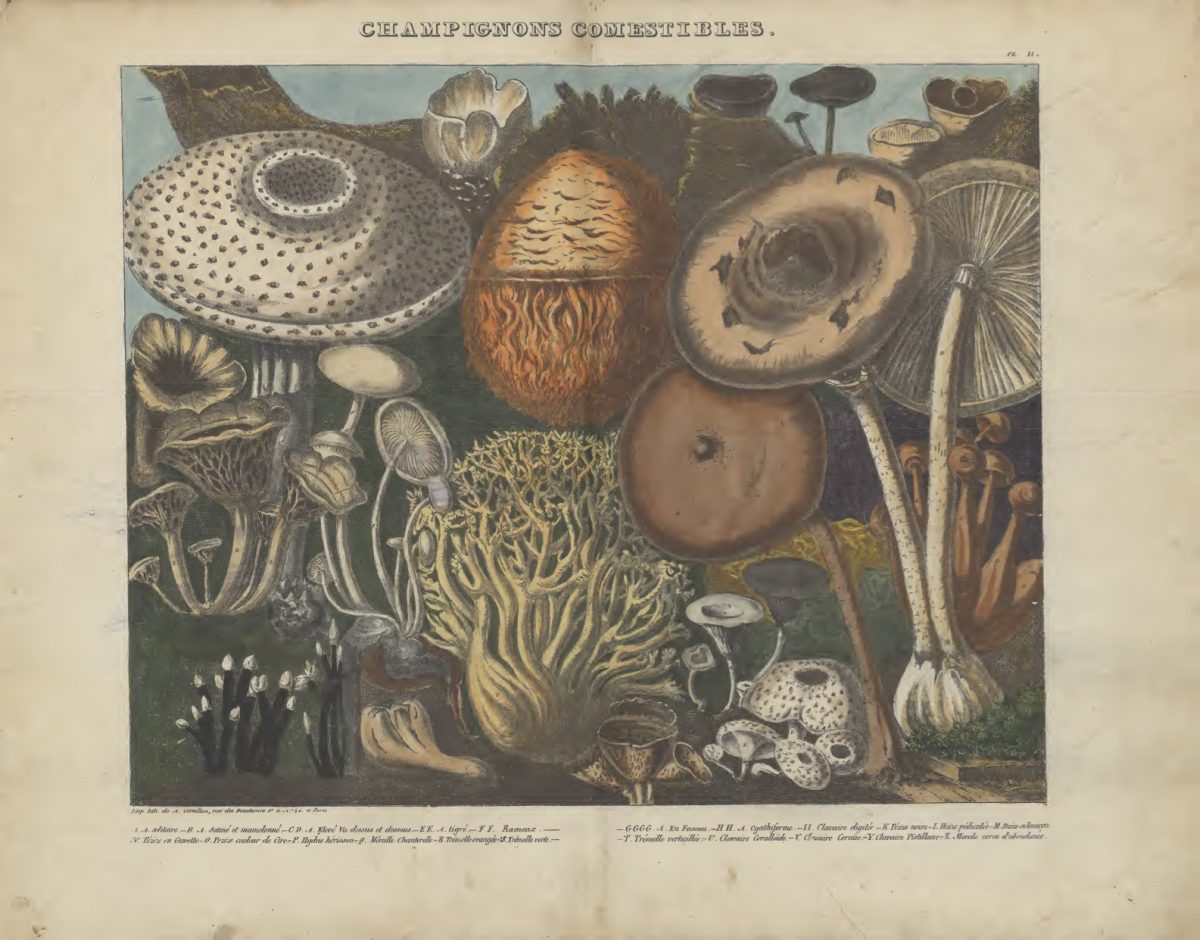 Michel Étienne Descourtilz was a French physician, botanist and historiographer of the Haitian Revolution (1791 – 1804) – when liberated slaves successfully revolted against French colonial rule.
In 1799, after completing his medical studies he traveled to Charleston, South Carolina and Santiago, Cuba, arriving in Haiti on 2 April.
Despite a passport from Toussaint Louverture (20 May 1743 – 7 April 1803), the Haitian general and the most prominent leader of the Haitian Revolution, and serving as physician with the forces of Jean-Jacques Dessalines, Descourtilz was in constant danger as he worked to collect plant specimens..
In 1803 he returned to France, worked as a physician.