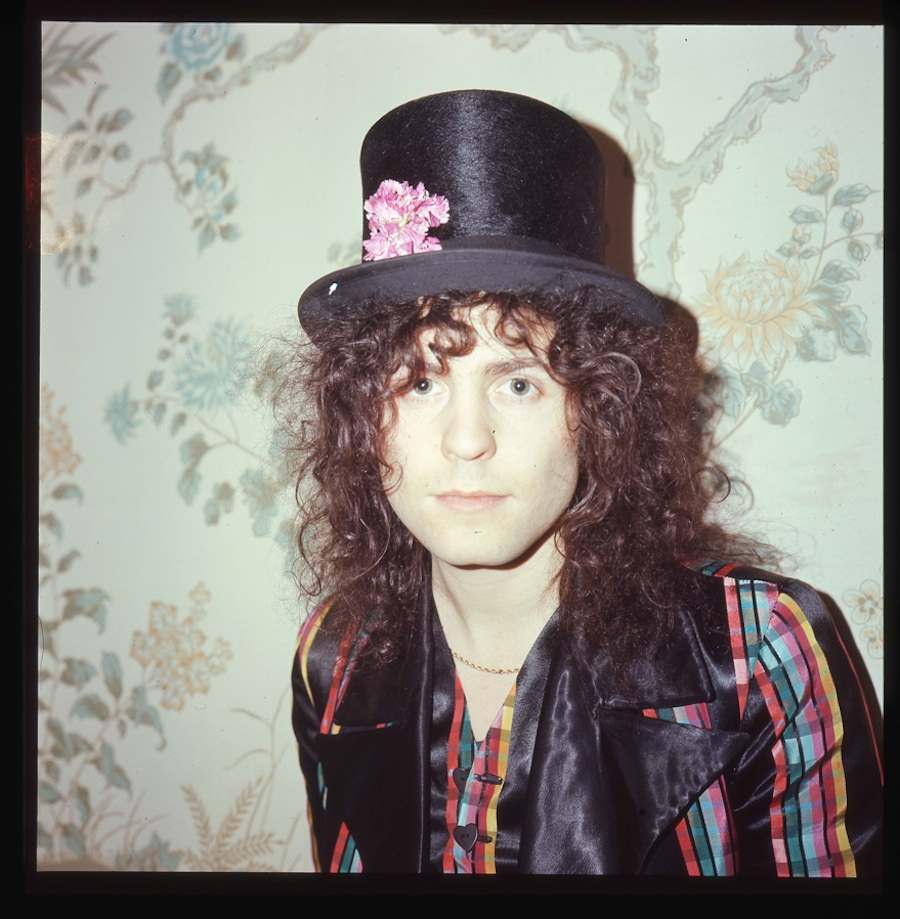 Teenybop fans of the elfin Glam Rocker Marc Bolan were in for a dizzy if they smoked. Marc didn't smoke and he claimed he didn't like kissing girls who did.
"Their breath smells of stale tobacco and their mouths taste like an old dog end."
Quelle horreur!
Bolan was the poster boy for an ad campaign from the British Health Education Council during the 1970s, which hoped to discourage young girls from smoking. Rather than sticking to the obvious health issues, this campaign focussed on snogging pop stars, pulling boys and looking good–in the most patronising of terms:
The silly thing is that if you smoke 20 cigarettes a day, it costs you about £150 a year to make yourself thoroughly unattractive.
If this wasn't enough sexist logic for you…then there was more from these whizz kid ad men…
Just think how many clothes and how much make-up you could buy instead.
Most girls I knew back then, who sneaked out for a smoke at break time, cadged fags off boyfriends or pilfered them from their parents' stash–which strikes me as a win-win situation.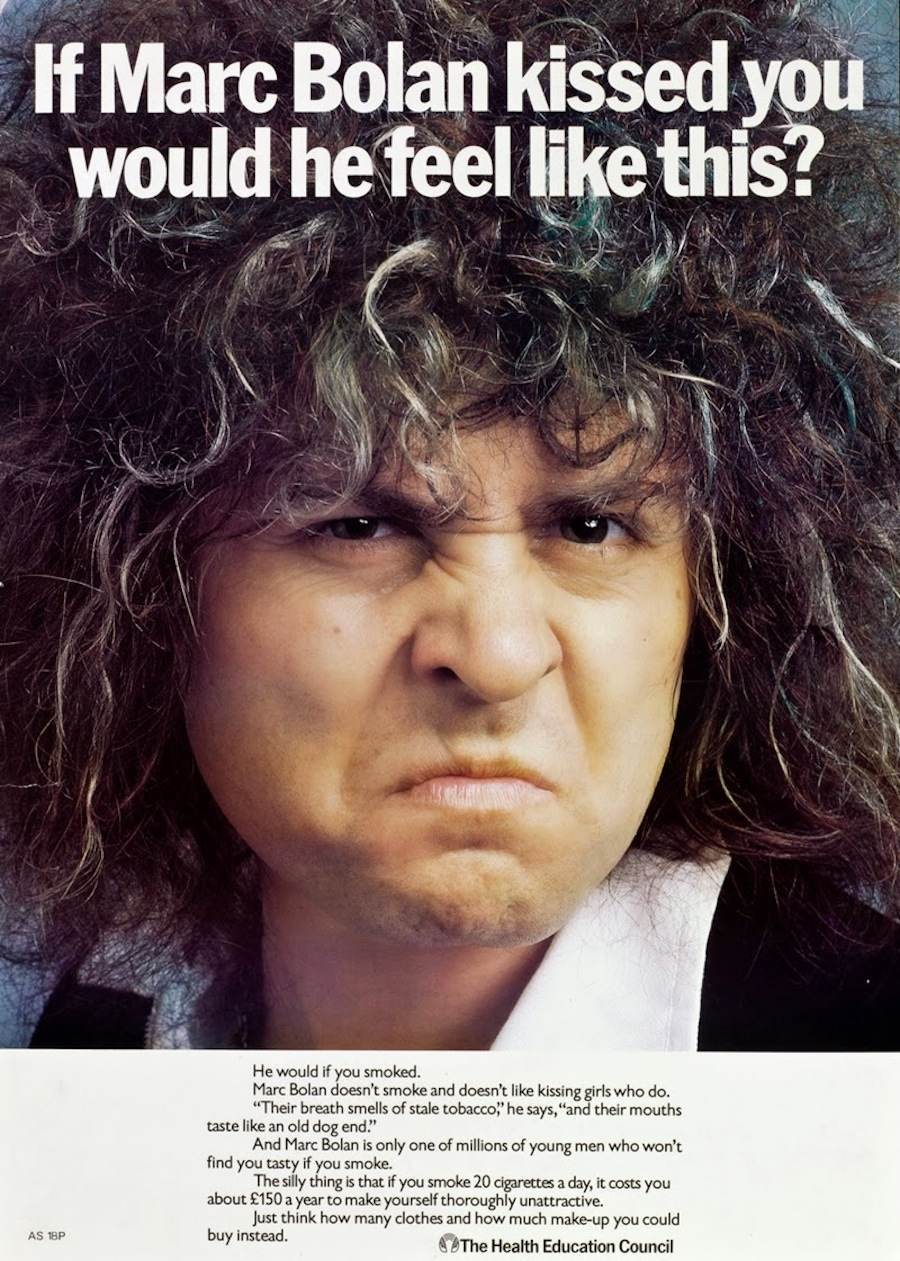 Via.