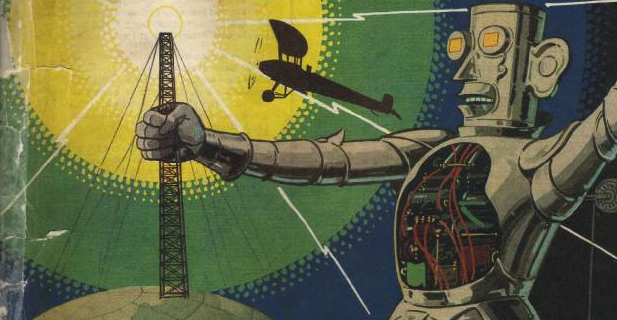 On September 13, 1931, The New York Times marked its 80th anniversary by publishing the words of notables it had invited to imagine life in 2011, 80 years into the future.
Was it a case of Homo proponit, sed Deus disponit (Man proposes, but God disposes):
William James Mayo (founder of the Mayo Clinic; June 29, 1861 – July 28, 1939): "The average life time of man may rise to the biblical 70; Dr. Mayo says also that a proper use of our leisure will be evolved."
Contagious and infectious diseases have been largely overcome, and the average length of life of man has increased to fifty-eight years. The great causes of death in middle and later life are diseases of heart, blood vessels and kidneys, diseases of the nervous system, and cancer. The progress that is being made would suggest that within the measure of time for this forecast the average life time of civilized man would be raised to the biblical term of three-score and ten [read: 70 years of age].
Henry Ford  (Industrialist; July 30, 1863 – April 7, 1947): "The promise of the future makes the present seem drab; Mr. Ford foresees a better division of the profits to be found in life":
We shall go over our economic machine and redesign it, not for the purpose of making something different than what we have, but to make the present machine do what we have said it could do. After all, the only profit of life is life itself, and I believe that the coming eighty years will see us more successful in passing around the real profit of life. The newest thing in the world is the human being. And the greatest changes are to be looked for in him.
Arthur Keith (anatomist and anthropologist; 5 February 1866 – 7 January 1955): "World we hope for runs away with the pen of the prophet; Sir Arthur Keith doubts if his individualist longings can be realized":
Eighty years ago medicine was divided among three orders of specialists – physicians, surgeons, and midwives. Now there are more than fifty distinct special branches for the treatment of human ailments. It is this aspect of life – its ever growing specialization – which frightens me. Applying this law to The New York Times, I tremble when I think what its readers will find on their doorsteps every Sunday morning.
William F. Ogburn (sociologists; June 29, 1886 – April 27, 1959: "The rapidity of social change will be greater than it is now; and hunger, says Dr. Ogburn, will not be a danger as a revolutionary force."
The population of the United States eighty years hence will be 160,000,000 and either stationary or declining, and will have a larger percentage of old people than there is today. Technological progress, with its exponential law of increase, holds the key to the future. Labor displacement will proceed even to automatic factories. The magic of remote control will be commonplace. Humanity's most versatile servant will be the electron tube. The communication and transportation inventions will smooth out regional differences and level us in some respects to uniformity. But the heterogeneity of material culture will mean specialists and languages that only specialists can understand. The countryside will be transformed by technology and farmers will be more like city folk. There will be fewer farmers, more wooded land with wild life. Personal property in mechanical conveniences will be greatly extended. Some of these will be needed to prop up the weak who will survive.

Inevitable technological progress and abundant natural resources yield a higher standard of living. Poverty will be eliminated and hunger as a driving force of revolution will not be a danger. Inequality of income and problems of social justice will remain. Crises of life will be met by insurance.

…

The role of government is bound to grow. Technicians and special interest groups will leave only a shell of democracy. The family cannot be destroyed but will be less stable in the early years of married life, divorce being greater than now. The lives of woman will be more like those of men, spent more outside the home. The principle of expediency will be the dominating one in law and ethics.
Robert Millikan (physicists; March 22, 1868 – December 19, 1953): "Biology rather than physics will bring the big changes; Also, says Dr. Millikan, the scientific method will aid in government."
Among the natural sciences it is rather in the field of biology than in physics that I myself look for the big changes in the coming century. Also, the spread of the scientific method, which has been so profoundly significant for physics, to the solution of our social problems is almost certain to come. The enormous possibilities inherent in the extension of that method, especially to governmental problems, has already apparently been grasped by Mr. Hoover as by no man who has heretofore presided over our national destinies, and I anticipate great advances for moving in the directions in which he is now leading.
Michael Pupin (physicist; 9 October 1858 – 12 March 1935): "Our civilization will create a new industrial democracy; it will give the workers a fair share in wealth, says Michael Pupin."
The great inventions which laid the foundation of our modern industries and of the resulting industrial civilization were all born during the last eighty years, the life time of The New York Times. This civilization is the greatest material achievement of applied science during this memorable period. Its power for creating wealth was never equaled in human history. But it lacks the wisdom of distributing equitably the wealth which it creates. One can safely prophesy that during the next eighty years this civilization will correct this deficiency by creating an industrial democracy which will guarantee to the worker an equitable share in the work produced by his work.
Arthur Compton (physicist; September 10, 1892 – March 15, 1962): "Whole of the earth will be but one great neighborhood; Dr. Compton envisions the great development of our communications":
With better communication national boundaries will gradually cease to have their present importance. Because of racial differences a world union cannot be expected within eighty years. The best adjustment that we can hope for to this certain change would seem to be the voluntary union of neighboring nations under a centralized government of continental size.
Via Abnormal Use