From 2009 to 2011, Josef Hoflehner watched passenger planes landing at Princess Juliana International Airport on the Dutch/French Caribbean island of St Maarten/St Martin. Nothing extraordinary in plane spotting. But this airport is within splashing distance of Maho Beach, a spot popular with tourists. In 2011 the runway was lengthened, but back then jets passed just four meters over the heads of sunbathers.
Holidaymakers enduring the long, languid, lazy, shapeless and dull days of remorseless sun and splash viewed almost exclusively through sunglasses were being treated to sudden thrills, reminders that the easy journey from 'better-than-Spain' brochures to 'paradise' beach is fraught with peril, industry and excitement.
Says Josef:
When a plane flies overhead you don't hear anything else. It's a normal beach, but once a plane approaches the entire situation changes. People run around, trying to get to a good spot for their own snapshot. Some freak out and scream; others stay calm and don't seem to care much. The noise is absolutely deafening. I spent several months there, but never got used to it. Sometimes the ground begins to quake, triggering the alarms of nearby cars. Once the plane passes, the exhaust can cause small sandstorms on the beach. And there's the smell of burnt rubber and kerosene, which some girls seem to love."
"The woman is on the phone, and was so busy talking she didn't notice the 300-ton, wide-body airliner overhead. Once it had passed, though, she seemed very surprised."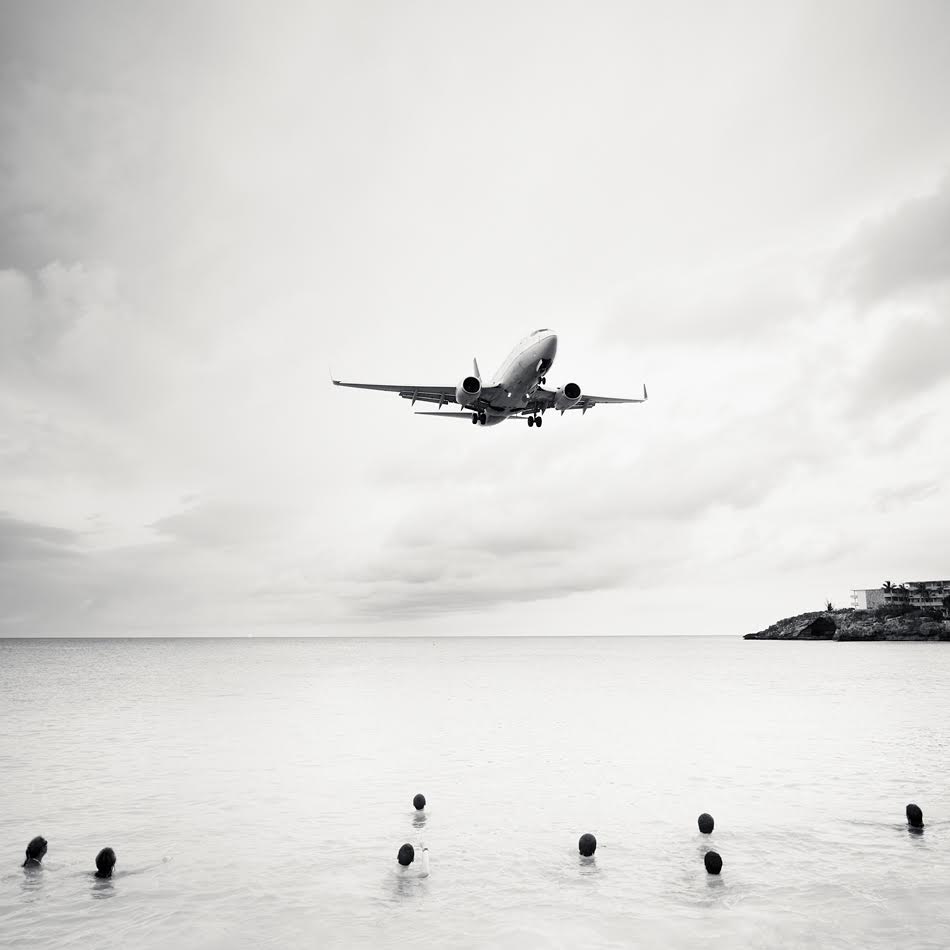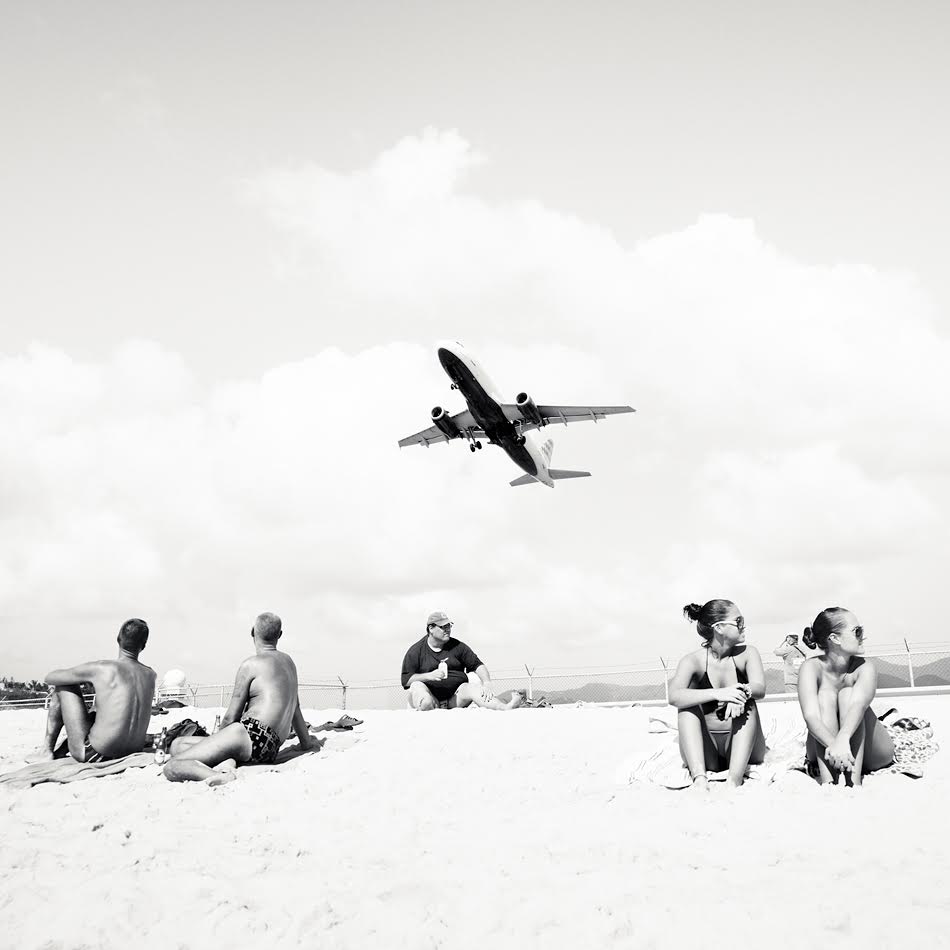 All photos courtesy of Josef Hoflehner. Buy Jet Airliner: The Complete Works.