On February 15 1937, Life Magazine instructed a wife in the correct way to undress in front of her husband. The go-ahead 1930s woman rolls down stockings instead of pulling them off from the toes. If they are already rolled down, on account of slack elastic, the stocking should be tossed into a bin. The husband does not care much for "unesthetic wrinkles" [sic] and will be delighted by "his wife's graceful method of displaying her legs". Should the slack-jawed reader be unable to comprehend the words, photographer Peter Stackpole showed women how to undress with a picture guide, featuring the Allen Gilbert School for Undressing's June St Claire and Professor Connie Fonzlau.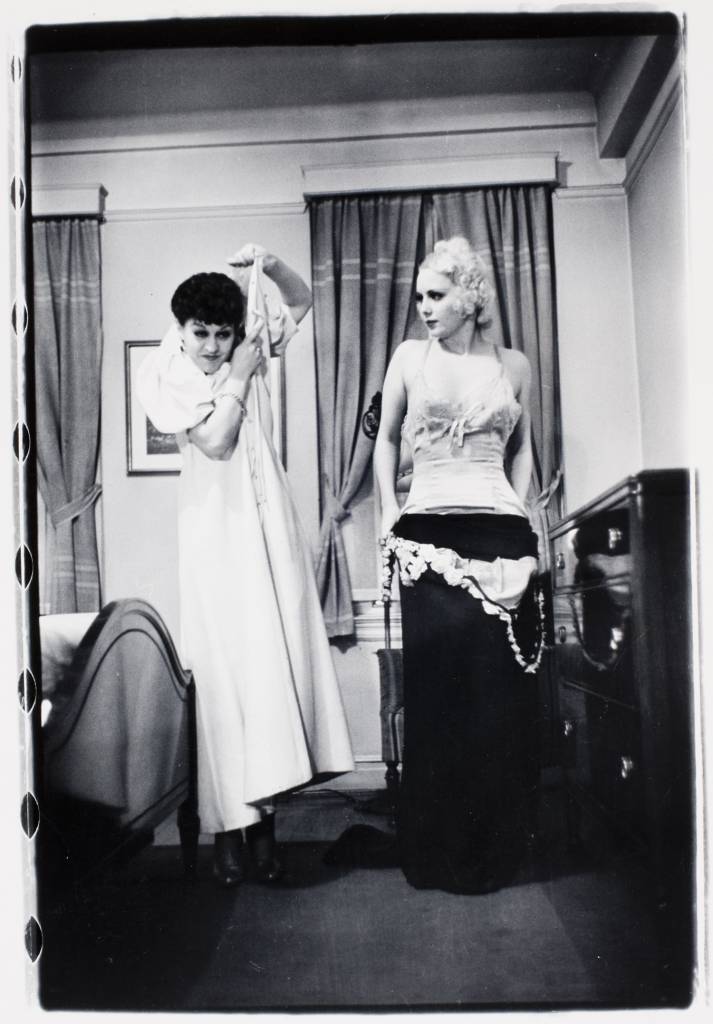 Keen-eyed readers may recall June's work as burlesque stripper. burlyqnell has more:
June St. Clair was born Geraldine ('Jerry') Margaret Ford in MA on 6 Oct 1913. The family moved to NYC during the depression to find work and soon Geraldine and her sister, Helen, were hired as chorus girls. They both went on to become burlesque dancers, Geraldine billed as 'June St. Clair' and Helen as 'Helen Colby'.
Such good bedroom manners are essential to married happiness once the honeymoon is over.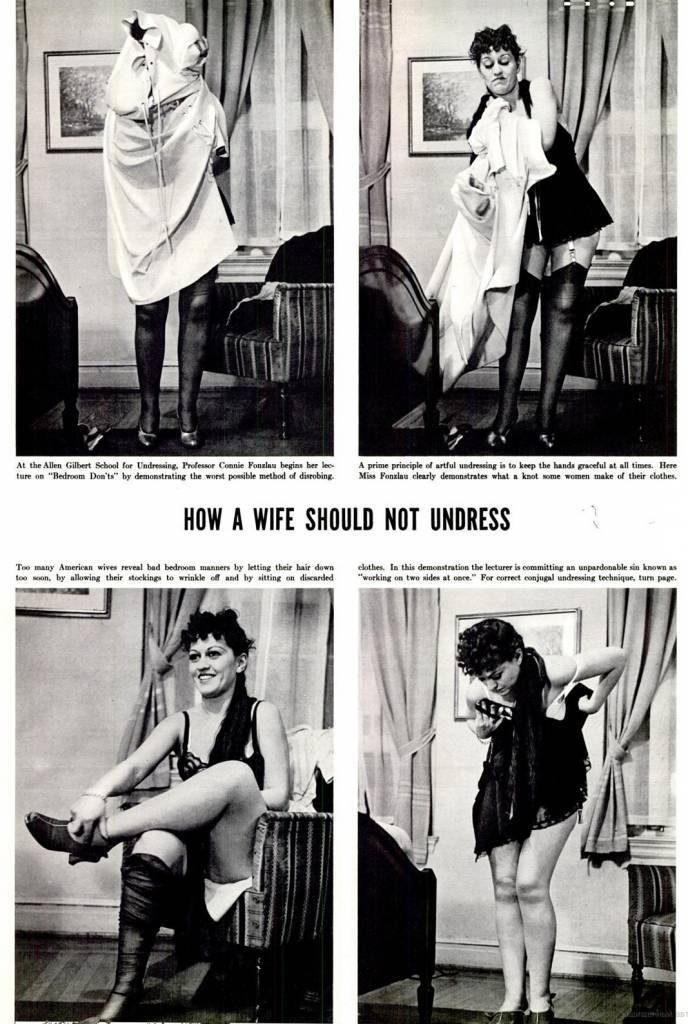 And then the readers wrote in. they wanted a feature on how  man should undress in front of his wife. Carola Rust was hired to shoot the men, neither of whom had headline experience in professional undressing, being mostly self-taught. Figure 1 turns out to be a n exhibitionist, who finds the nearest open curtain to air his naked self. Even the woman in the picture to the left of his head is shocked.  Figure 2 is beefcake. Today he'd be diagnosed with OCD and labelled a clean freak. Back then he undressed "expertly" with "charm". He is the "perfect undressing type".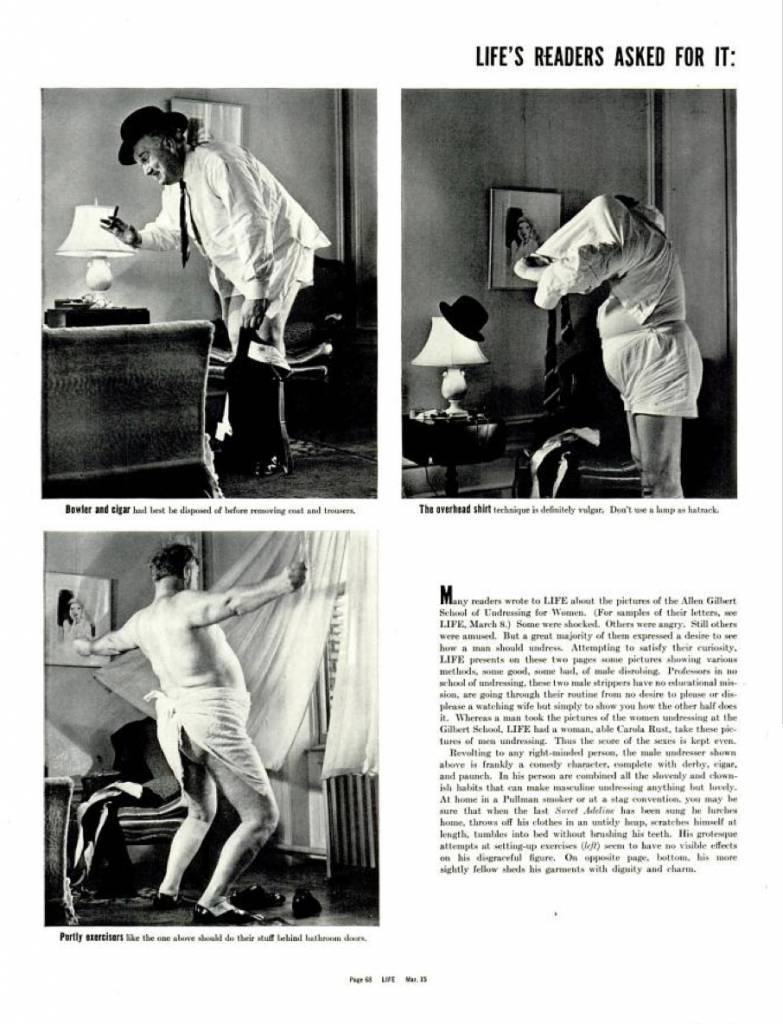 "Halfway in pajamas he yawns triumphantly."
Failing that: