Modern London is all sanitised and gentrified comes the familiar lament. Soho's safe after dark, the City's villains phone it in and vice has been scrubbed and plucked into antiseptic porn and vaping. Spivs, Teds and punks have given way to internet scams, curated hipsters and fashion by numbers. Political scandal is a hand on a knee and the Royals are celebrities with high street accents. London's gone all-seater. But London life has long hidden behind a respectable mask. Rob Baker looks behind the vizor in High Buildings, Low Morals, taking us on a tour of the city in the company of porn-barons, bent coppers, priapic aristocrats, cheating politicians and feted stars of stage and screen.
Below are photos of the great and not so good subjects in the book. Also, there are extracts to whet your appetites. If they fail to make you sit up and beg for more, then only electrodes might. It really is a cracking read…
 Cocaine, the 'Yellow Peril' and the Death of Billie Carleton
It was definitely a Saturday in September 1918, but no one could quite remember whether the party began on the evening of the 7th or a week later on the 14th. Odd, perhaps, considering that a few weeks later the night in question was described in court and in the press as 'squalid', 'deplorable' and even a 'disgrace to modern civilisation' – quite a charge considering the evening took place during the final weeks of the First World War. There was a reason, however, for the vagueness of the witnesses' memories – they had all spent most of the night in an opium-based stupor.
We discover what connects the Duchess of Argyll to dirty photos, a mysterious headless man and Mussolini. There's bisexual Lord Boothby with his gangster friend Ronnie Kray;  Tallulah Bankhead and the Eton schoolboys; the OZ trial, John Lennon's naughtiness, a courtroom debate on the state of a bear's penis and the downfall of the police's 'Dirty Squad'. Rob shows us what links U-boat 35, James Bond, the IRA's Balcombe Street Gang and Nelson Mandela; and there's Cynthia Payne's neat suburban brothel that accepted discerning gentlemen and luncheon vouchers.
The House of 'Cyn', Jimmy Graves and the Rise and Fall of the Luncheon Voucher
In the summer of 1957, the footballer Jimmy Greaves turned professional at Chelsea (although he spent eight weeks working during June and July at a steel company to supplement his income). His wage was £3 plus £2 for accommodation, which went to his mother because he still lived at home. As he did reasonably well in his exams, one of his duties at Chelsea was to work in the club office for the club secretary, John Battersby, instead of working with the ground sta . At lunchtime the first-team players went to a 'posh establishment' called Anabel's, a tiny, in-the-know bistro at 356 Fulham Road, while the reserve team and youth players went to Charlie's, a steamy-windowed cafe where there was one spoon for stirring tea attached to a string on the counter. 'They served a smashing plate of bacon, eggs, sausages,beans and fried bread,' Greaves once remembered. 'It was the sort of daily meal to make Arsene Wenger pale!'

The players were given luncheon vouchers with a face value of 2/6d (12.5p) with which to pay for lunch. It was part of Greaves's job to issue the vouchers to the rest of the players, but he soon found out that no one really kept a tally on how many were in the office and how many were being issued. It wasn't long before he realised that the vouchers were valuable 'black market' currency. One of Chelsea's first-team players, John 'Snozzel' Sillett, approached Greaves with a scheme to make 'a few bob'. 'I'm not suggesting for one moment that you steal them,' John told him. 'Them luncheon vouchers are imprisoned in that office. I want you to help me liberate them.' Greaves knew that John and his brother Peter, the Chelsea first-team full-back, traded the vouchers down at Charlie's 'at less than face value for fags'. John Battersby was a particularly heavy smoker and each morning he would give Greaves some money to buy some Senior Service cigarettes. The Sillett brothers, in return for some of this cash, would then give Jimmy the packets of Senior Service they had bought with the luncheon vouchers liberated from Battersby's desk drawer. Life at Stamford Bridge in those days, Greaves would later say, 'was like Harry Lime's Vienna'.
When Tallulah Bankhead Met Gerald du Maurier, and the Eton Schoolboys Scandal
Years later Jeffry Amherst, fifth and last Earl of Amherst, journalist, airline executive and friend of both Noël Coward and Tallulah (whom he called 'Bellulah Blockhead'), said of her, 'She could have been a great star, but she could give a wonderful performance on Monday and a disgraceful performance on Tuesday. You never knew what the hell she would do.' He once recalled the incident in question: 'She took a cottage at Datchet, next to Eton. Eventually one of the authorities came to her and said, "We don't at all mind you taking some of the senior boys over for a smoke or a drink or a little sex on a Sunday afternoon. That doesn't upset me. What does upset me is you giving them cocaine before chapel."'
The Trial of Schoolkids OZ the Downfall of the 'Dirty Squad'
The length of the trial had more to do with the myriad of witnesses brought in by the defence to help explain why the magazine was not obscene. George Melly, the jazz singer and lm critic, at one point was questioned by the prosecutor Brian Leary: 'If you really believe more openness is better, what do you think is wrong with an advertisement that describes oral sex attractively?' Melly replied: 'Nothing. I don't think cunnilingus could do actual harm …' Judge Argyle, by now almost permanently confused, interrupted to ask: 'For those of us who don't have a classical education what do you mean by this word "cunnilinctus"?' (Geo rey Robertson later wondered whether the judge thought it was some kind of cough medicine.) Melly apologised: 'I'm sorry my Lord I've been inhibited by the architecture. I will try and use better known expressions in the future: Sucking. Blowing. Or going down or gobbling. Or, as we said in my naval days, "yodelling in the canyon".' Incidentally, twenty-six years later, Kenny MacDonald, who either knew the odd sailor or was a keen student of the OZ obscenity trial, wrote the runner-up song to represent the UK in the Eurovision song contest in 1997, called Yodel in the Canyon of Love, sung by Do-Re-Mi, featuring Kerry.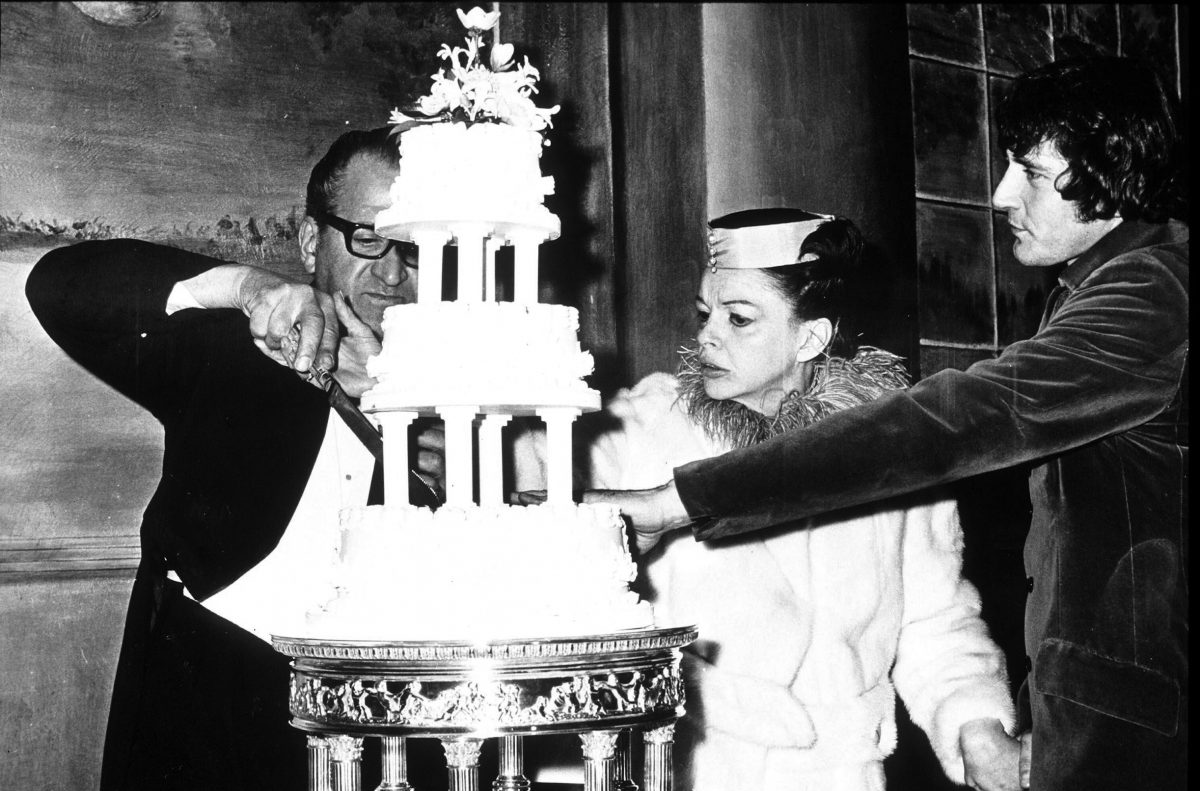 The Charming Lord Boothby, His Friend Ronnie Kray and the Humble Woolton Pie
The committee was chaired by John Wolfenden – then vice-chancellor of Reading University. Almost no one knew (and it was certainly not reported in the press), however, that John Wolfenden's son Jeremy had admitted to his father five years before that he was, at least as far as you could be in those days, openly gay. He would later claim that his father had written him a note at the time:

Dear Jeremy, you have probably seen from the newspapers that I am to chair a committee on homosexual offences and prostitution. I have only two requests to make of you at the moment. 1) That we stay out of each other's way for the time being; 2) That you wear rather less make-up.

The committee first met on 15 September 1954, and early on Wolfenden suggested that for the sake of the ladies (there were three on the committee and some additional secretaries present) they use the terms Huntley and Palmer after the biscuit manufacturers – Huntleys for homosexuals, and Palmers for prostitutes. After almost exactly three years, the Wolfenden Committee published its report on 4 September 1957, recommending that homosexual behaviour in private between consenting adults (over twenty-one) should be decriminalised.
You can buy this great book here.
If you want more a flavor of what to expect inside, you can read Rob's work on Flashbak.