Tour through any women's interest magazine from the 1950s, and you'll quickly notice how different advertising was back then.  They're skillfully illustrated and refreshingly simple and direct.  The March 19, 1955 issue of Maclean's (a Canadian magazine) is as a good a place as any to witness mid-century in all its splendor.  Let's have a look…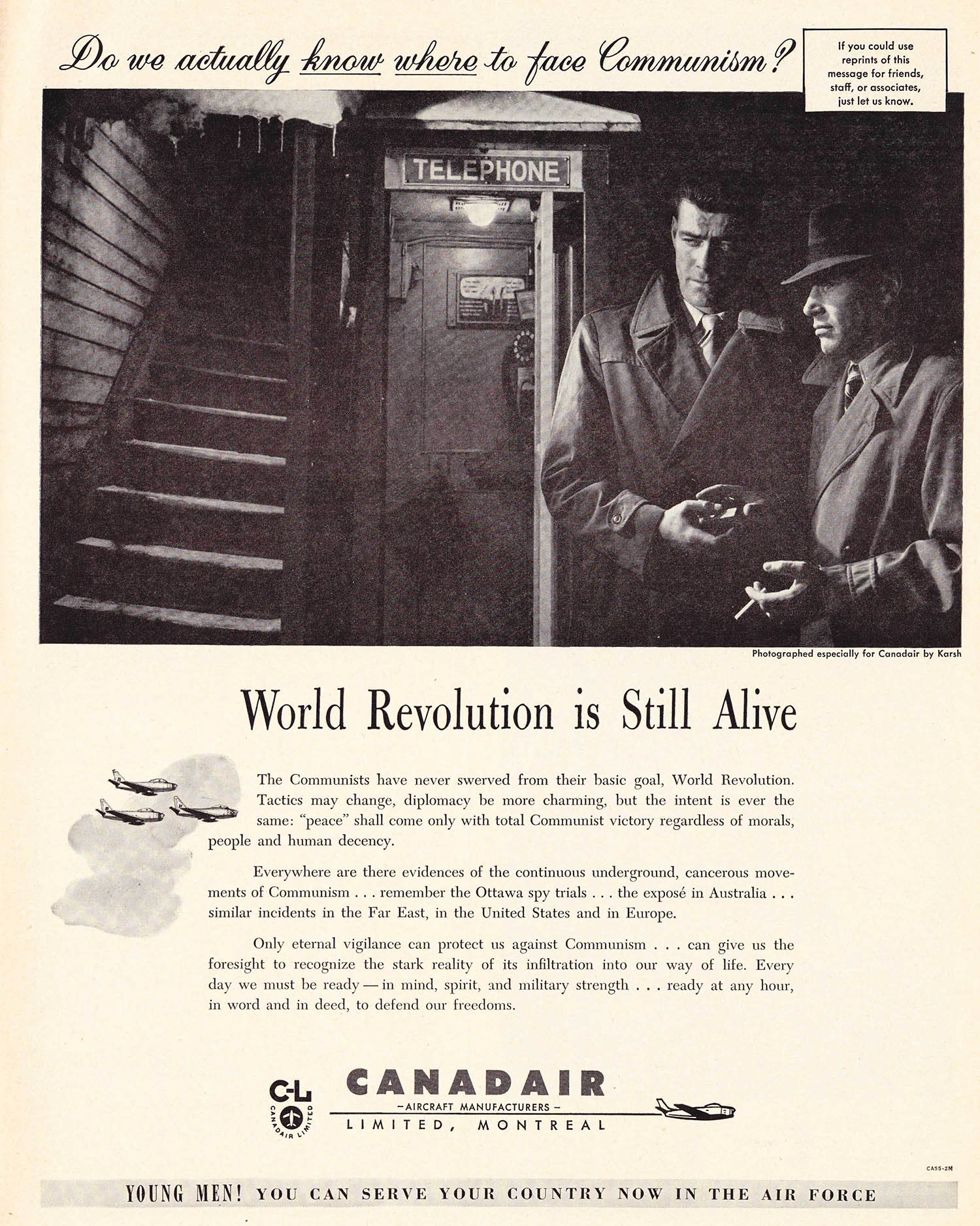 The commies are coming! The commies are coming!… to Canada?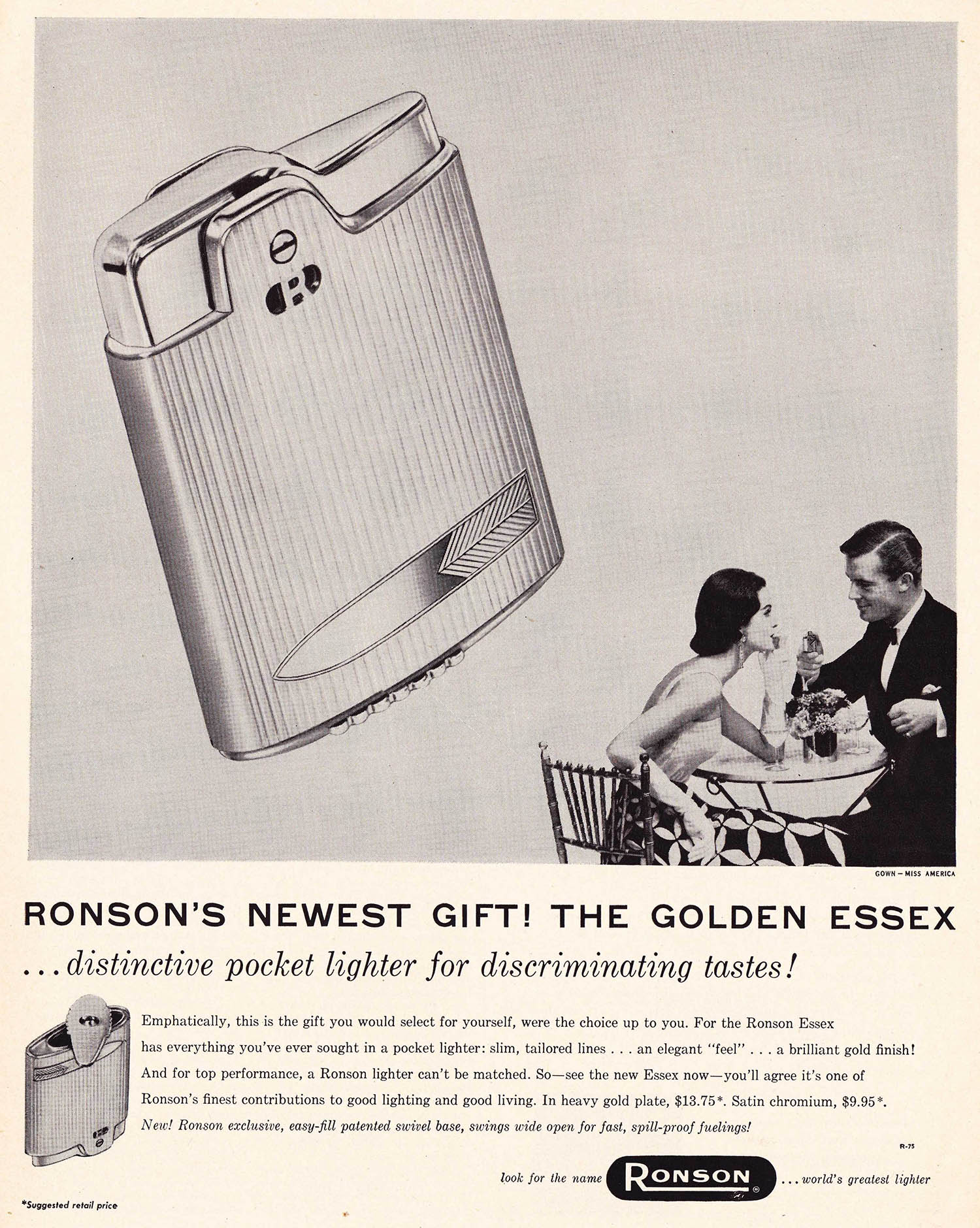 Before the days of the disposable Bic, lighters had class.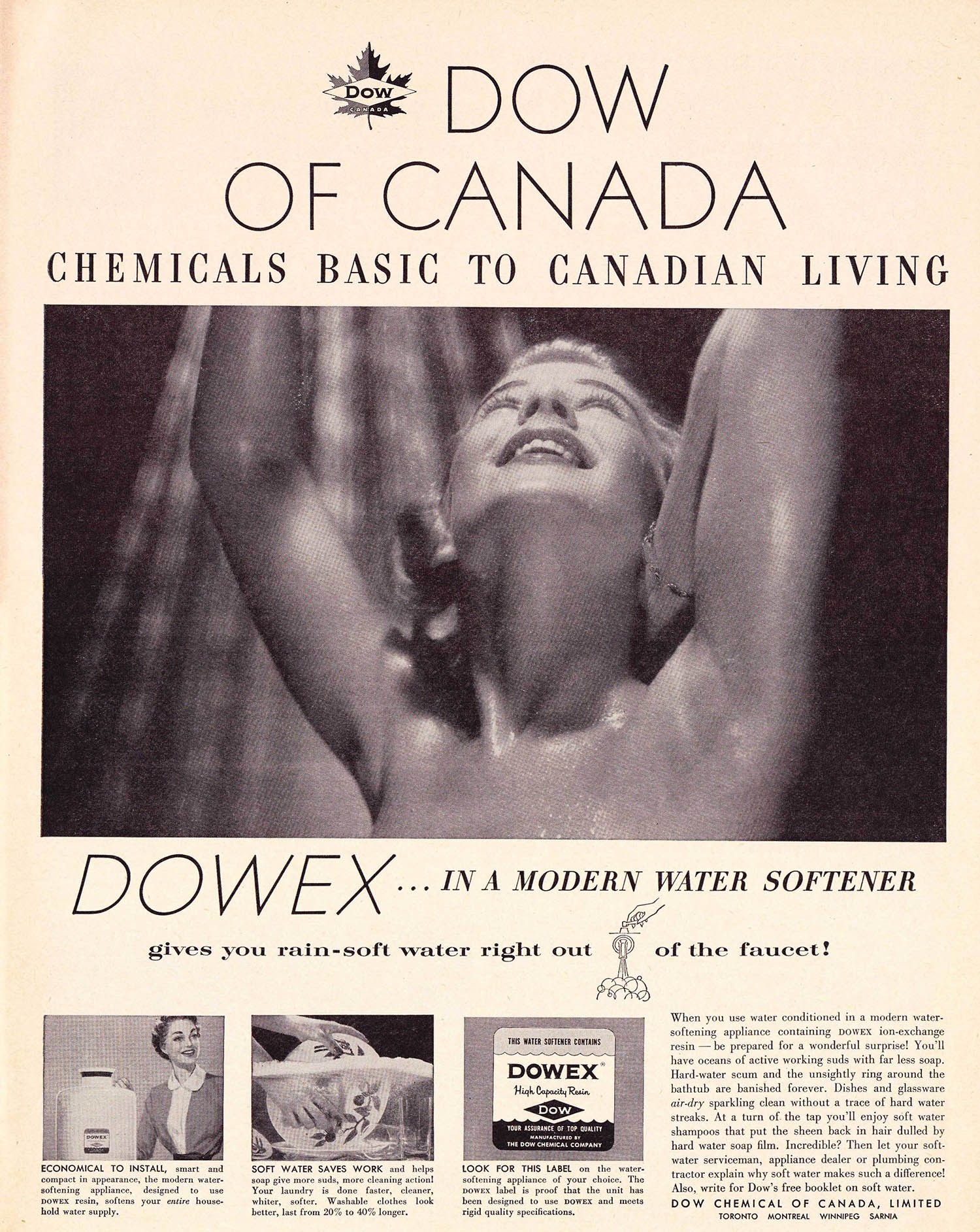 Surprisingly titillating for a mid-century water softener ad.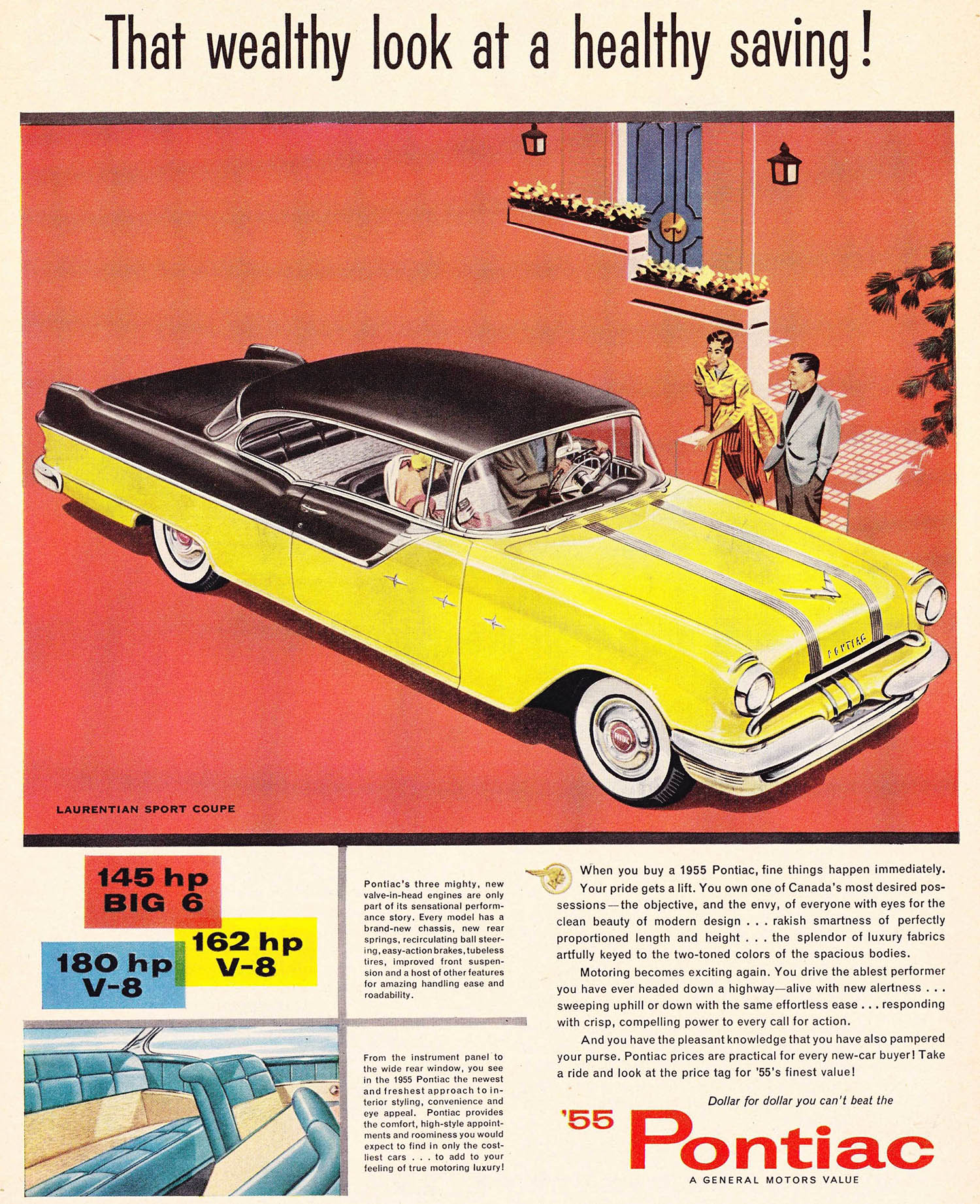 Car advertising today is so generic – I can't tell one car ad from another. Old-school auto advertising had some genuine character. I could look at them all day.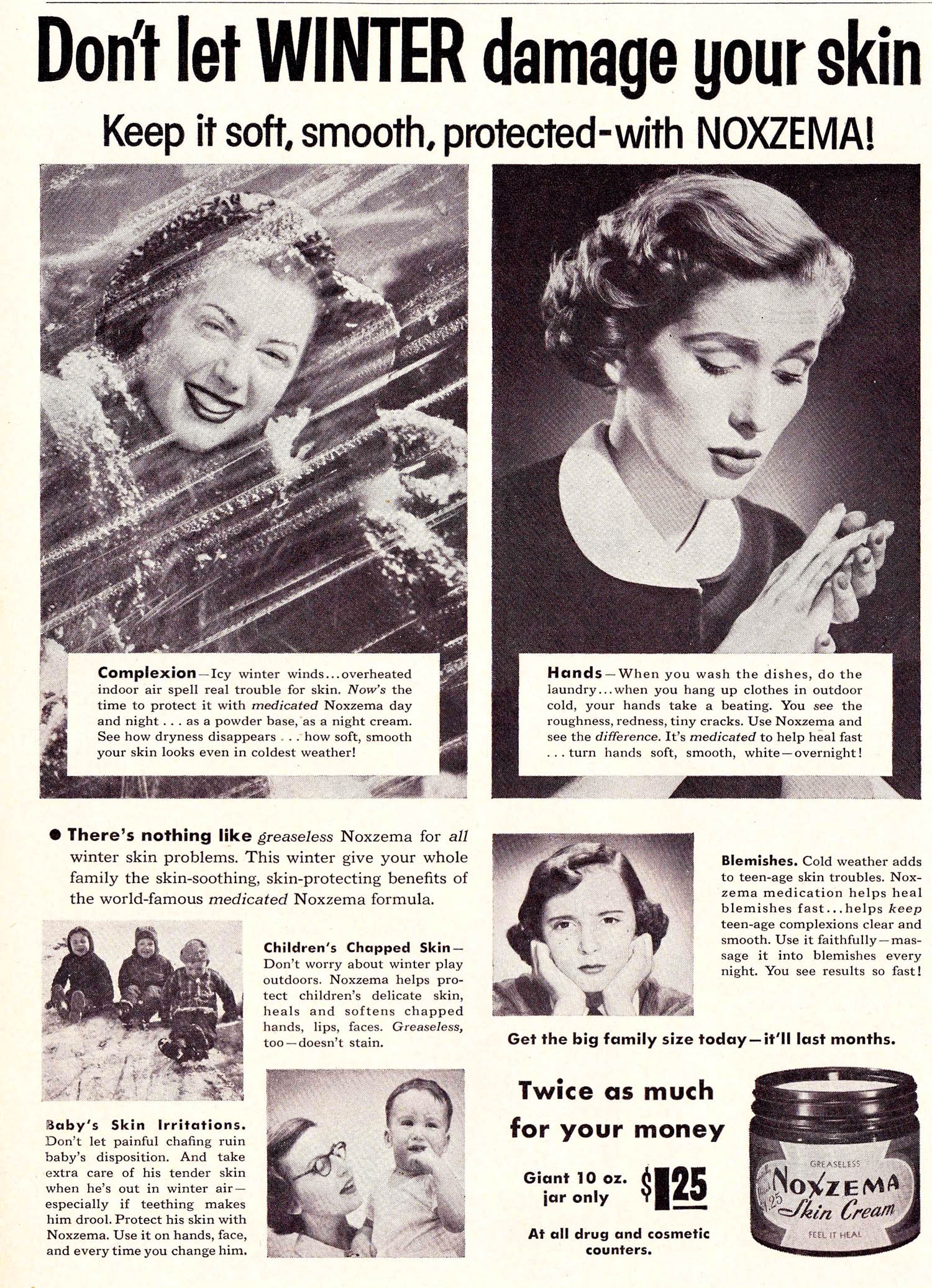 I've never seen a woman so delighted to be in a snowstorm. This skin cream must be amazing!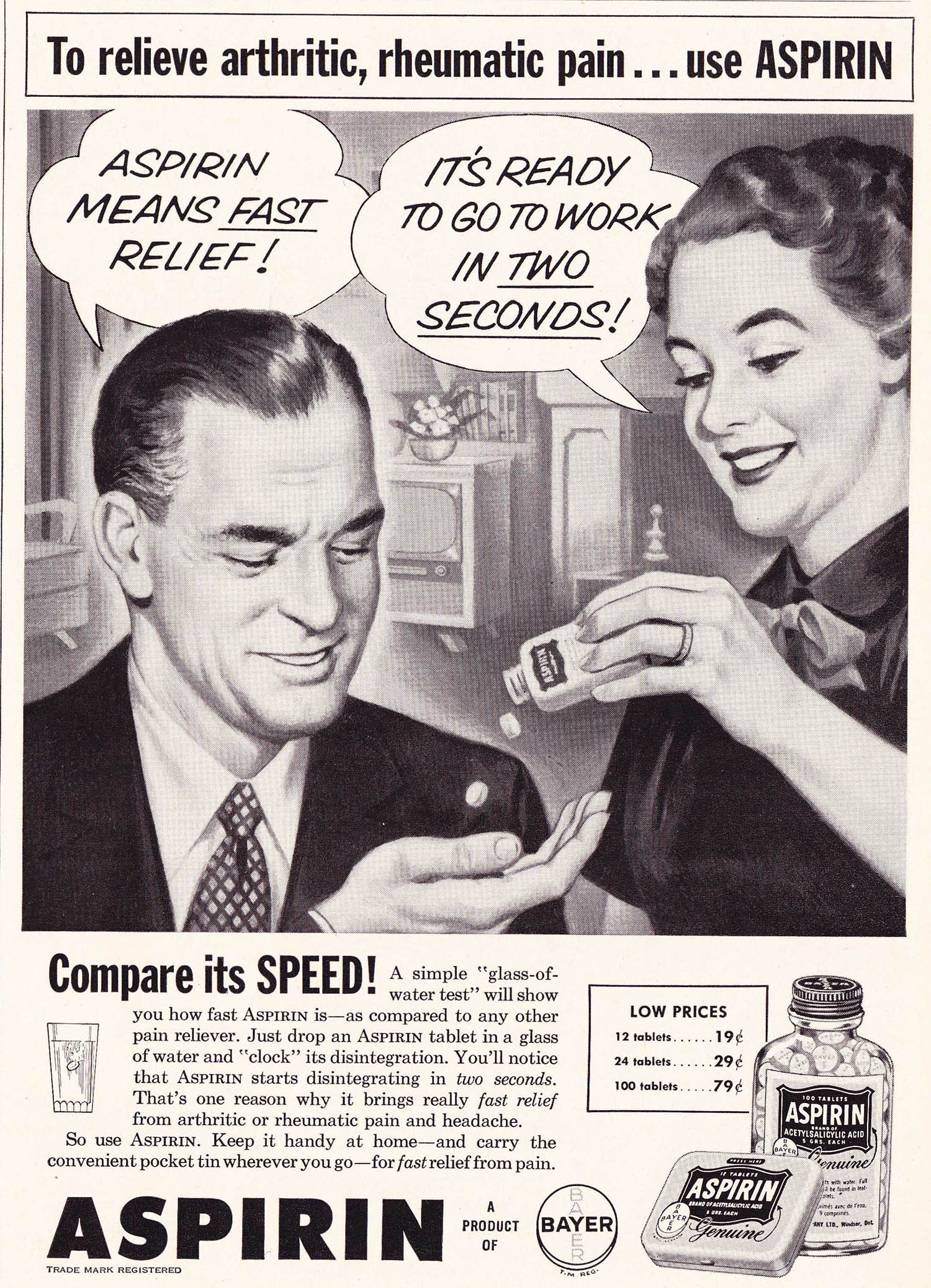 This man seems to be emitting a glow or aura of some kind. Are these pills laced with plutonium?
Notice that the Bayer Aspirin ad only says "Aspirin". In Canada, Bayer never lost the trademark and only Bayer Aspirin can be marketed as Aspirin, with the familiar Bayer Cross next to it. In the US, Bayer lost its trademark in 1919, after World War I.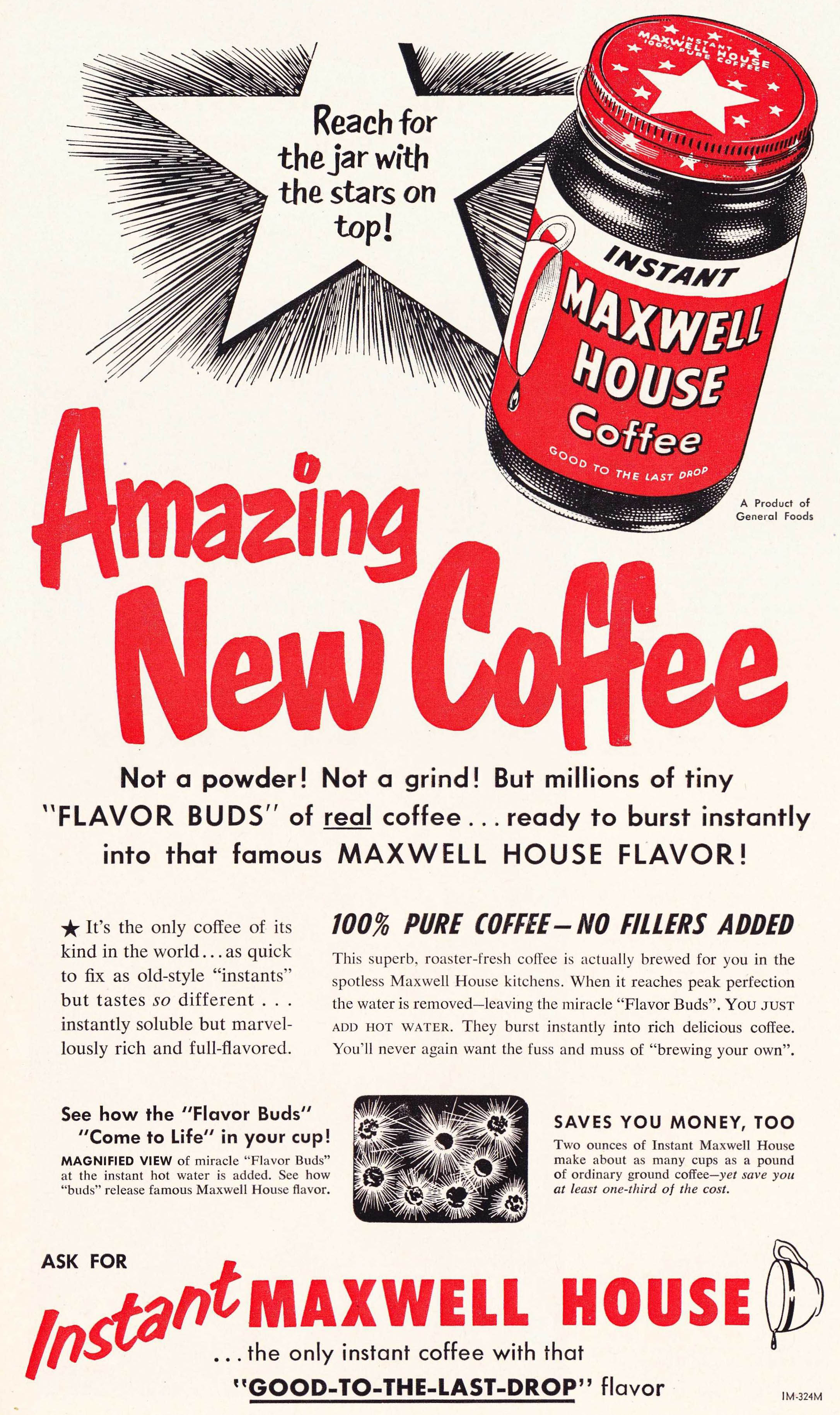 Now with millions of tiny FLAVOR BUDS!

I can't help it. I never find kids in 1950s advertising cute in the slightest.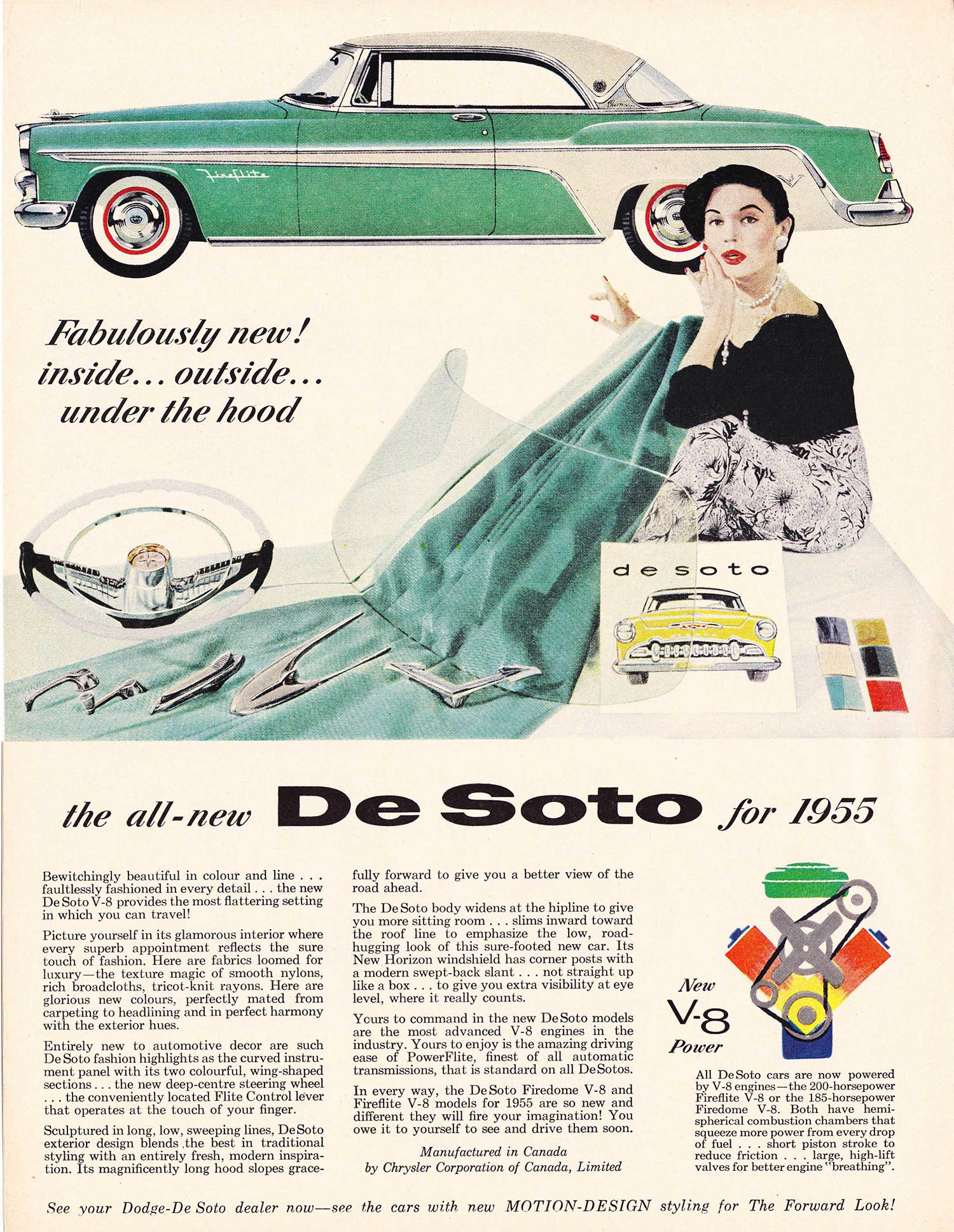 It's delightful
It's de-lovely
It's DeSoto!
That singing television commercial may have come along a year or two later than the model shown here.
And for the new car commercials…
It's de-pressing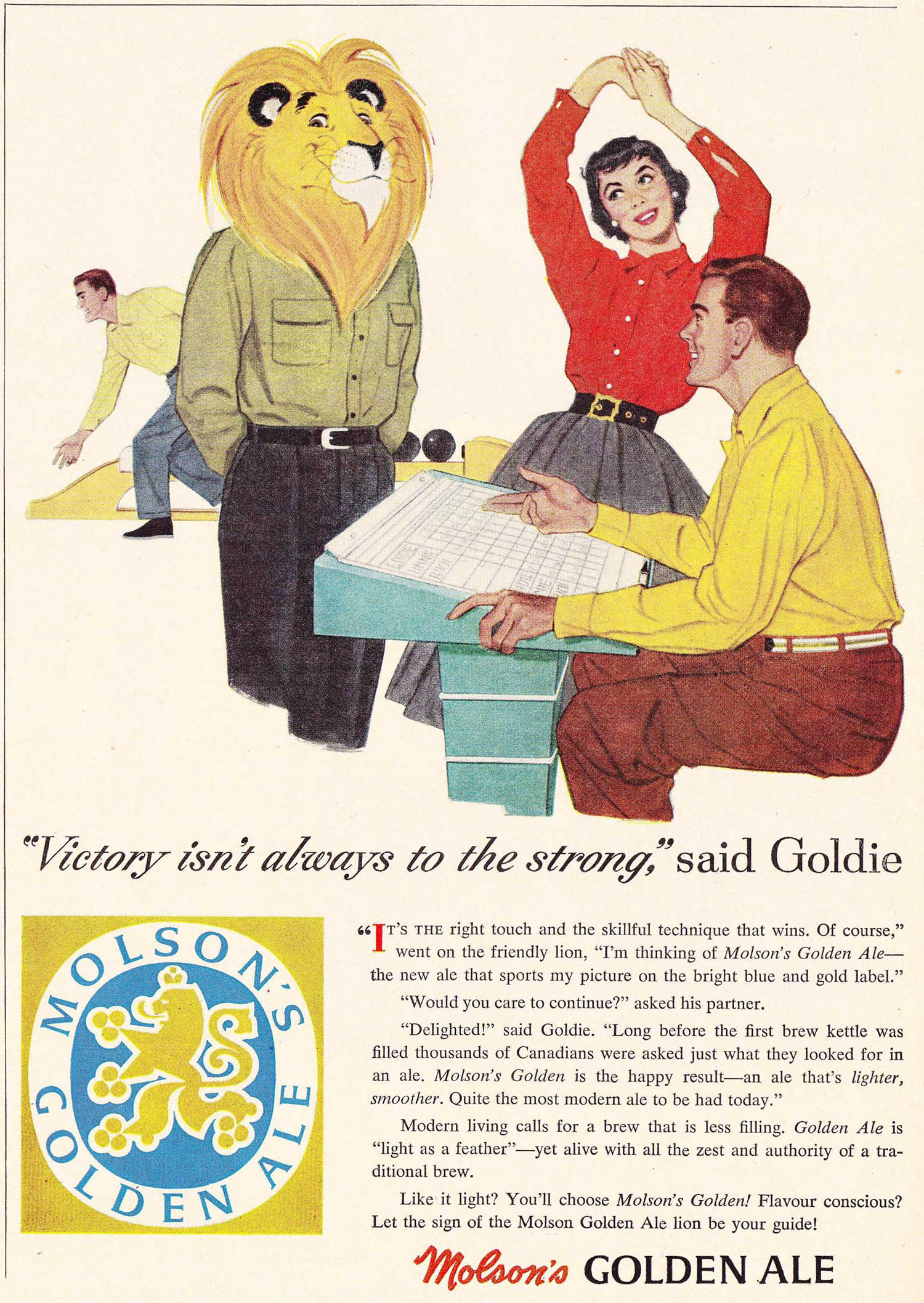 Taken on its own, this illustration looks like a bizarre fever dream.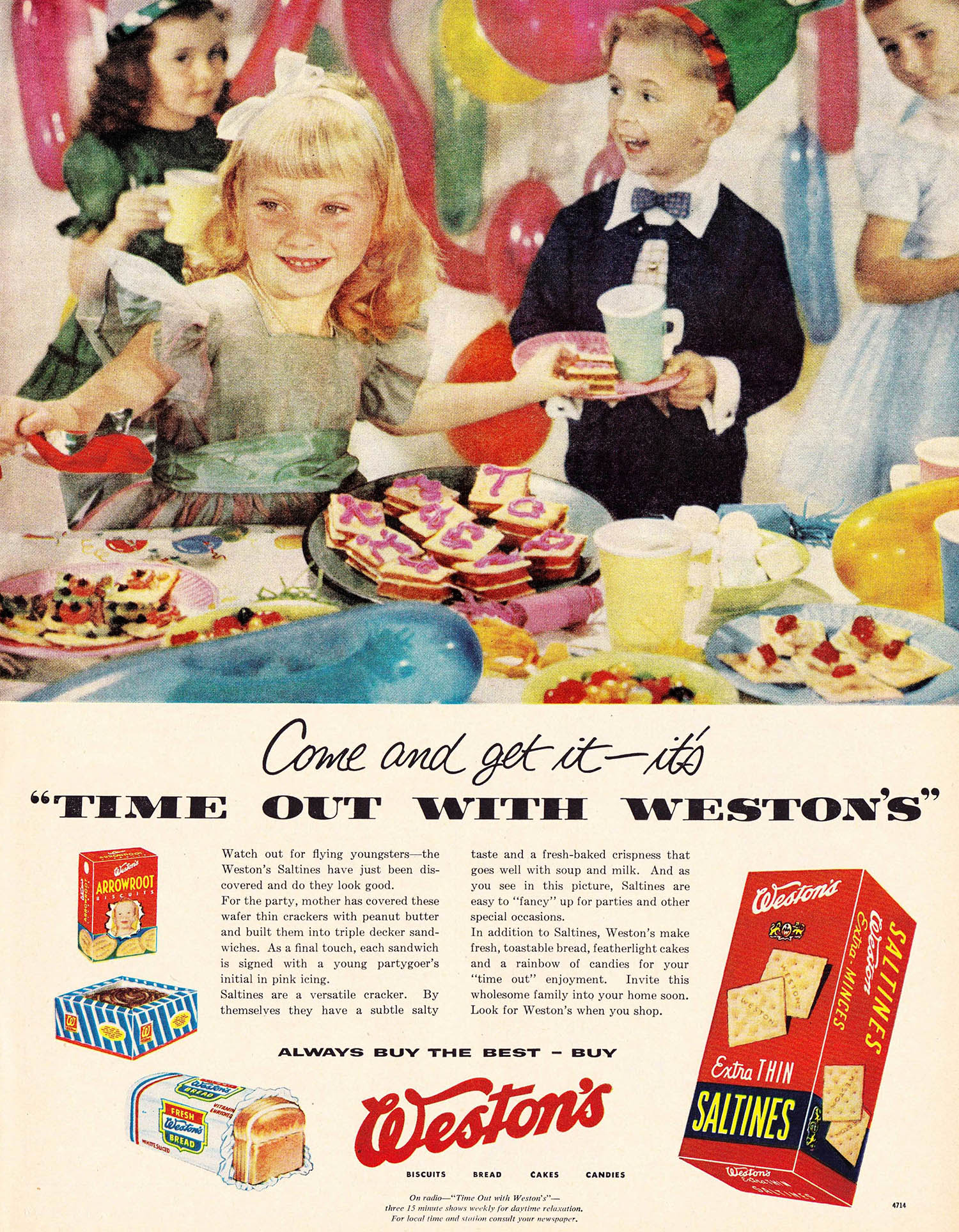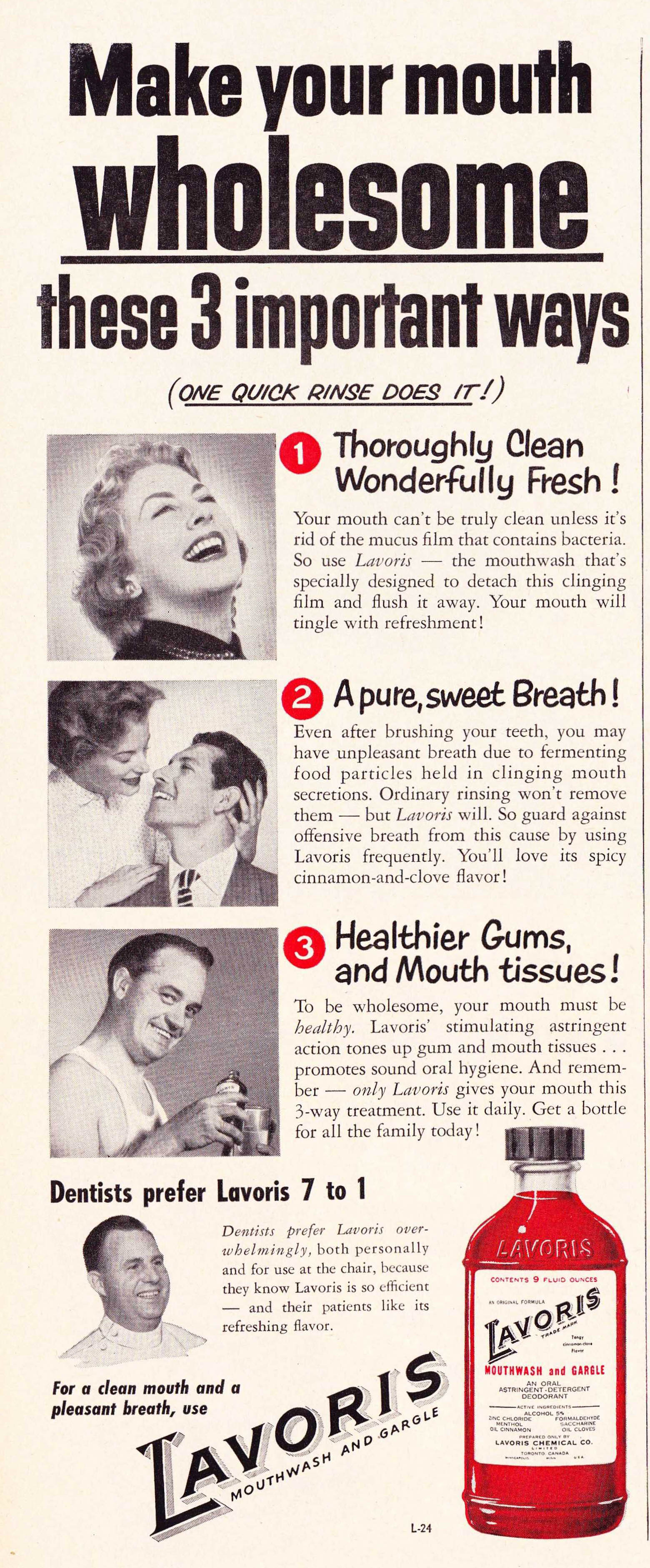 #1 "Your mouth can't be truly clean unless it's rid of that mucus film that contains bacteria."
#2 "Even after brushing your teeth you may have unpleasant breath due to fermenting food particles held in clinging mouth secretions."
Now this is just gross.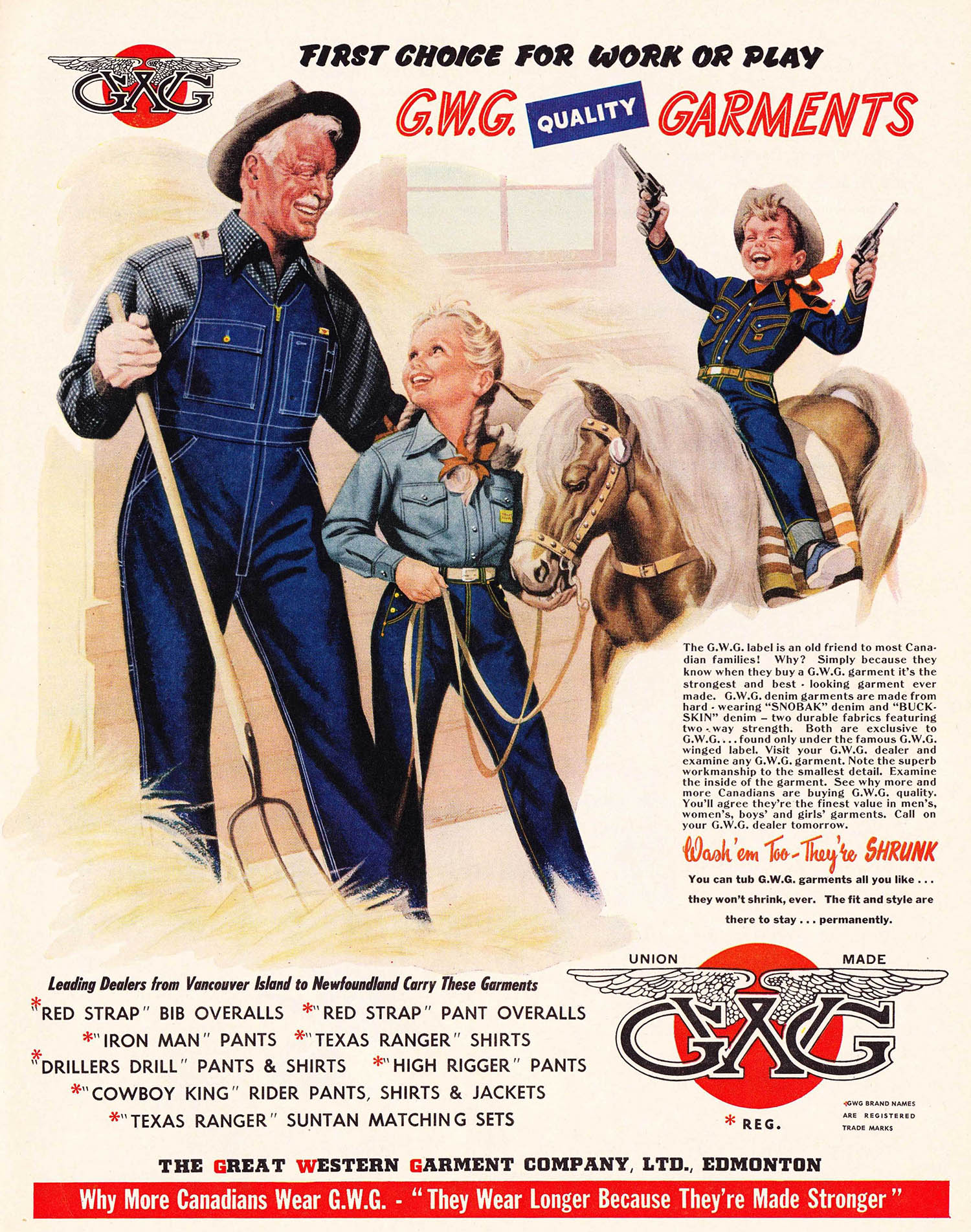 I can't put my finger on why, but I find this scene unsettling.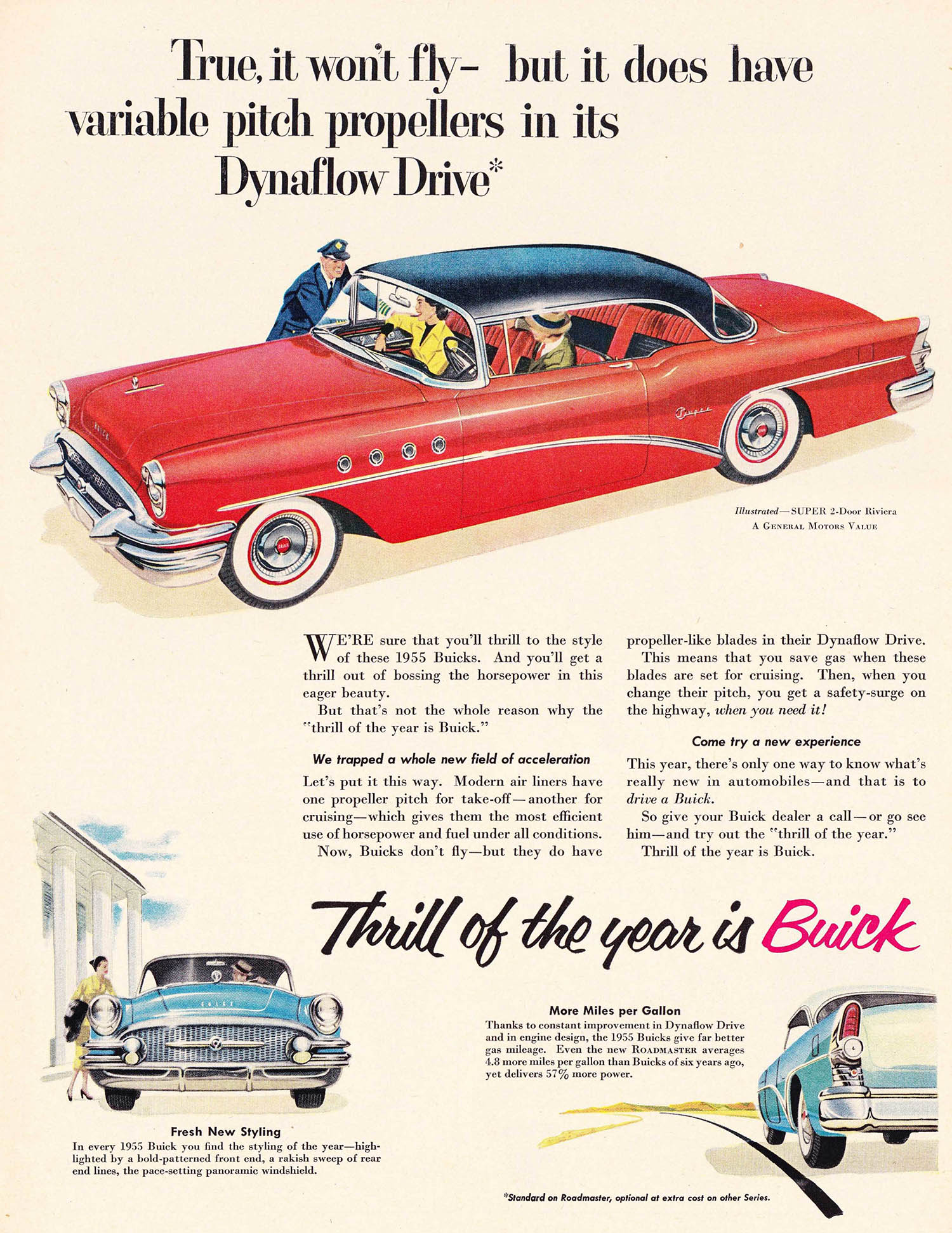 Ah, yes, the Dynaflow Drive – every car needs one, it's the thrill of the year….. (wait, what exactly is a Dynaflow Drive?)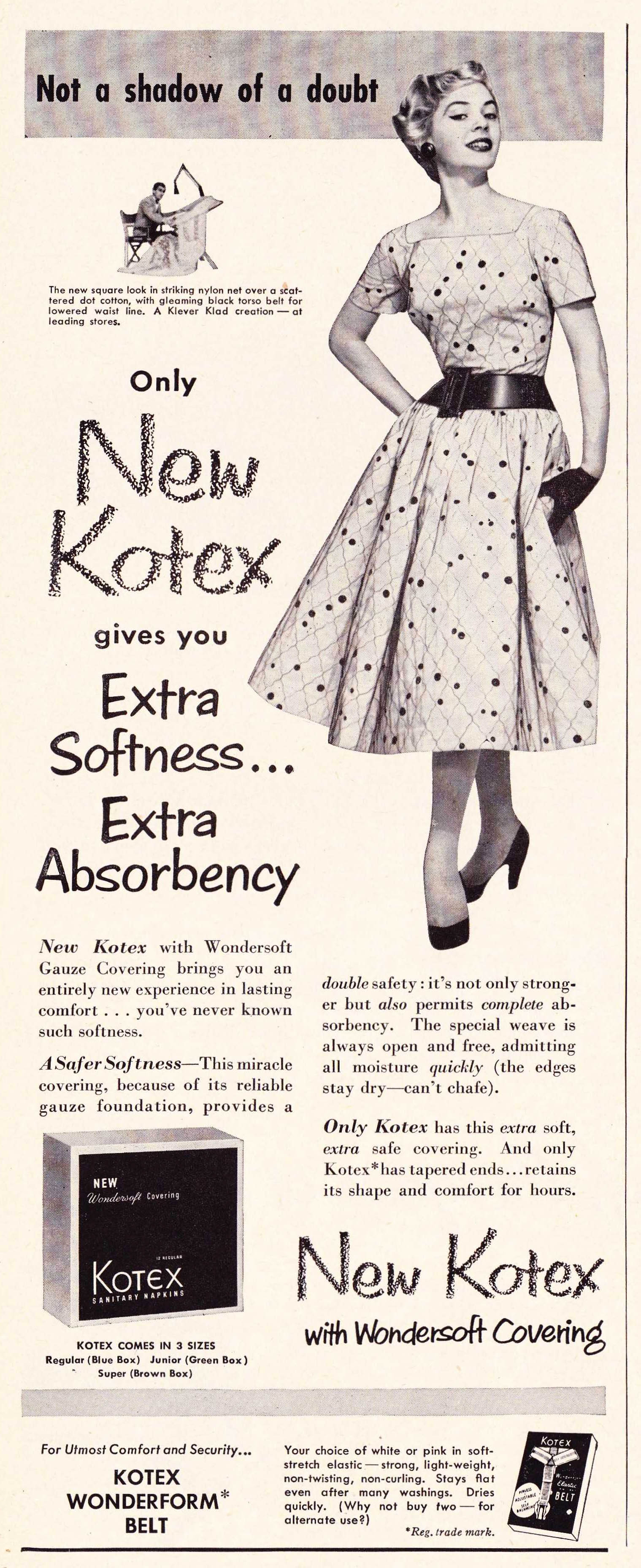 The new Kotex Wondersoft Covering – the edges stay dry – can't chafe!
Also, pick up a couple Kotex belts – machine washable!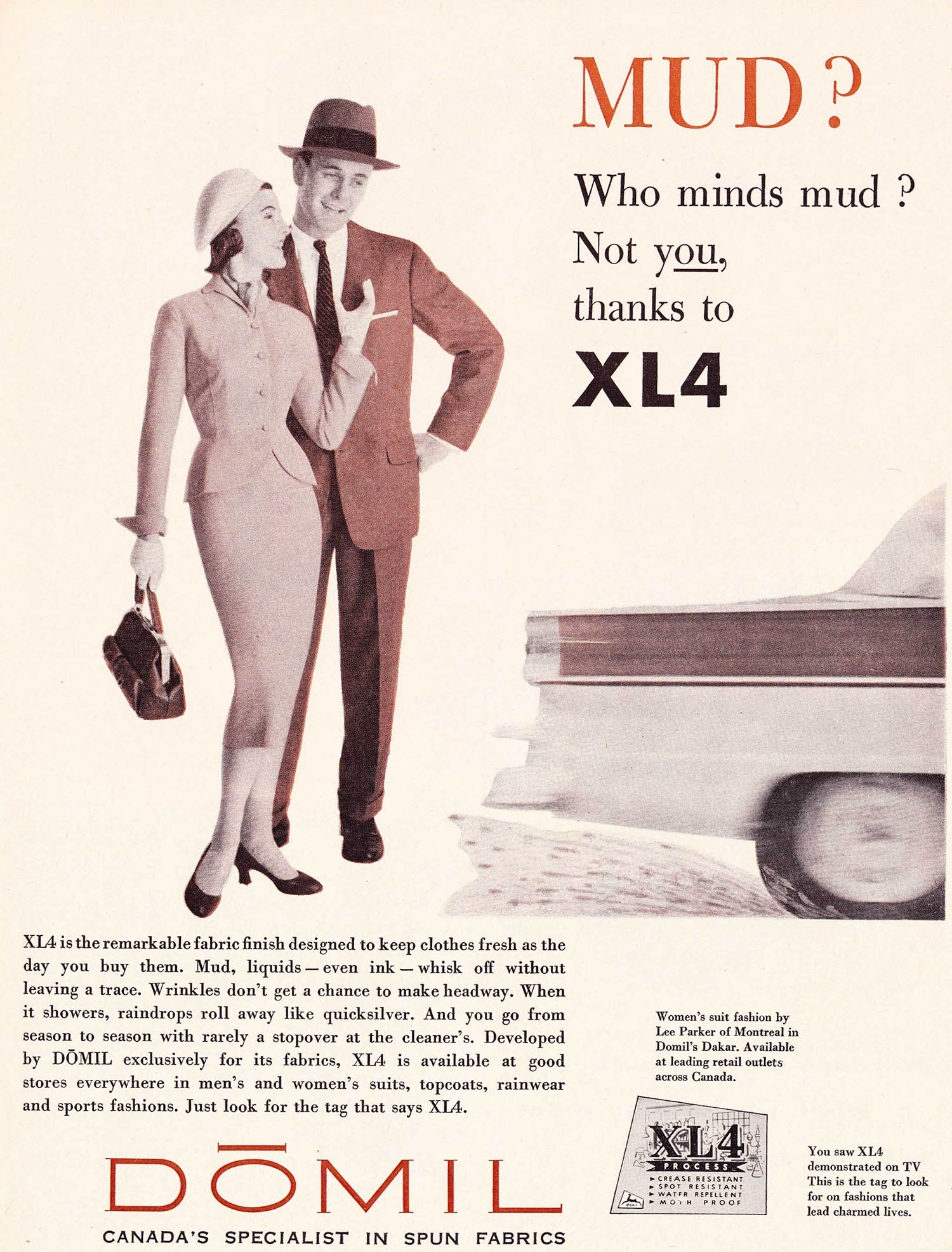 The Canadians have invented the ultimate in high-tech spun fabric – it's called XL4. You'll laugh as cars spray you with mud. Canada's XL4 is like a Jedi force field for your clothes. Available at good stores everywhere.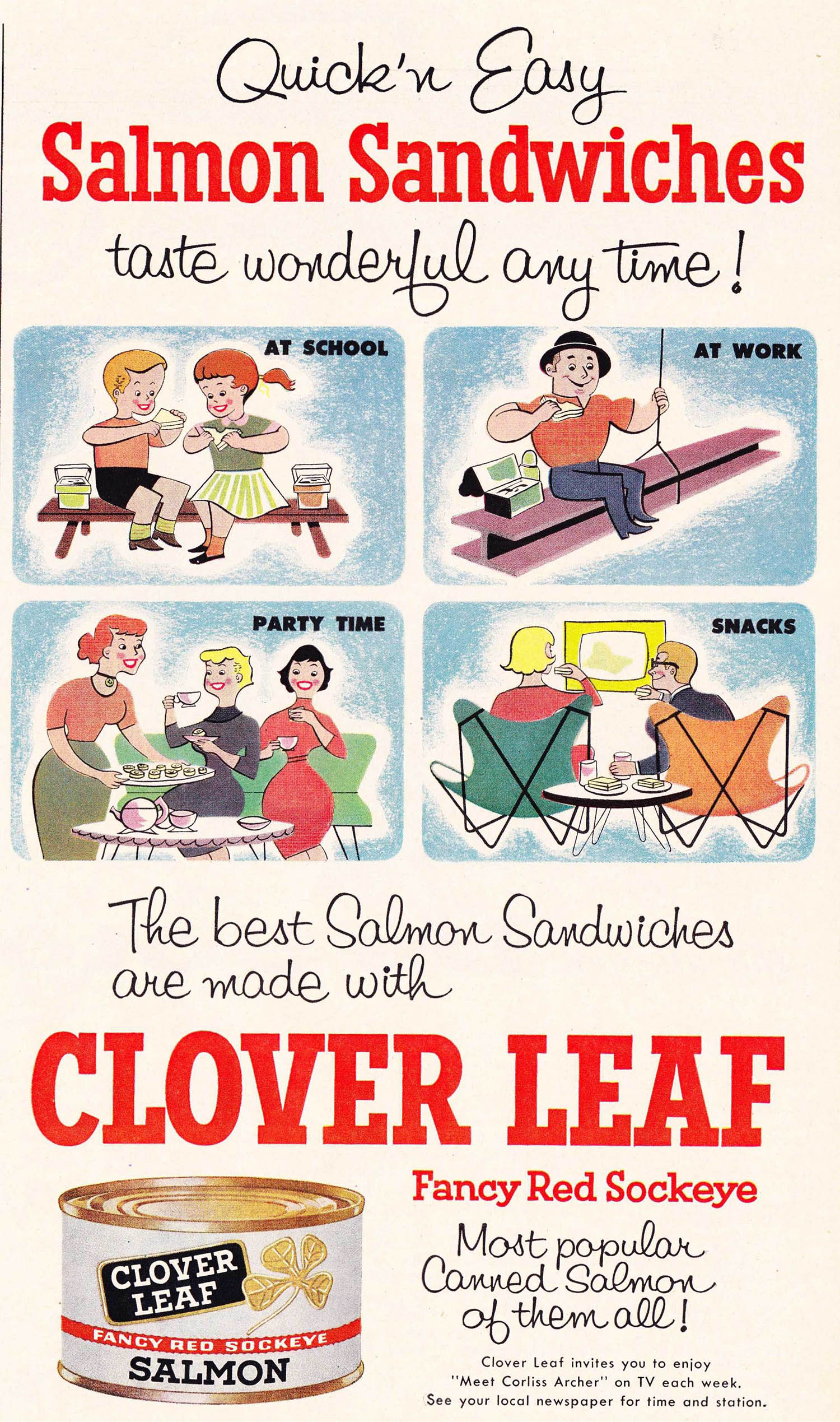 "Clover Leaf invites you to enjoy 'Meet Corliss Archer' on TV each week. See your local newspaper for time and station."
Corliss Archer was a popular radio show, which transitioned to television around this time.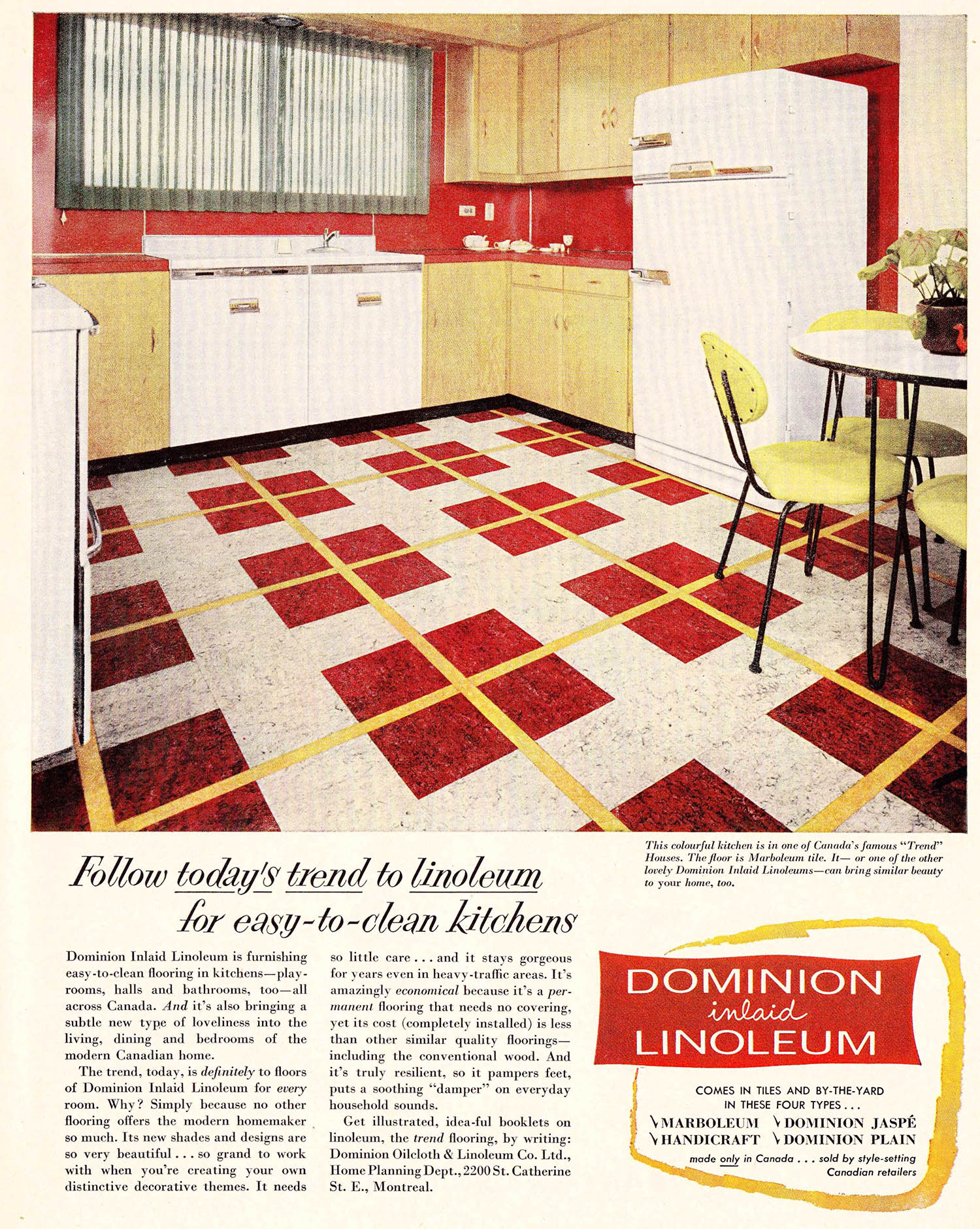 Old ads could be so damn wordy.  The power of simplicity hadn't really dawned on Madison Avenue quite yet.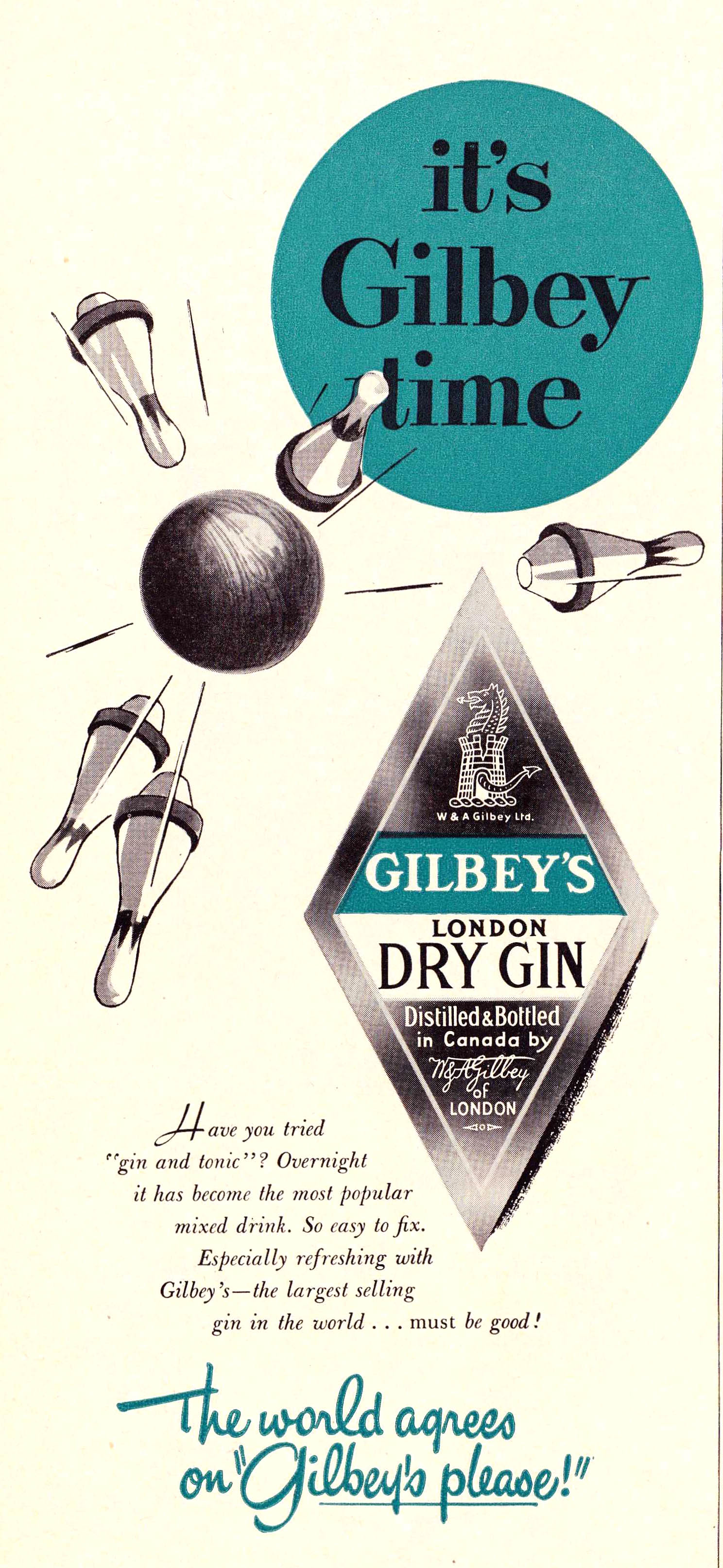 It's interesting to see the classic gin and tonic heralded as a novel craze.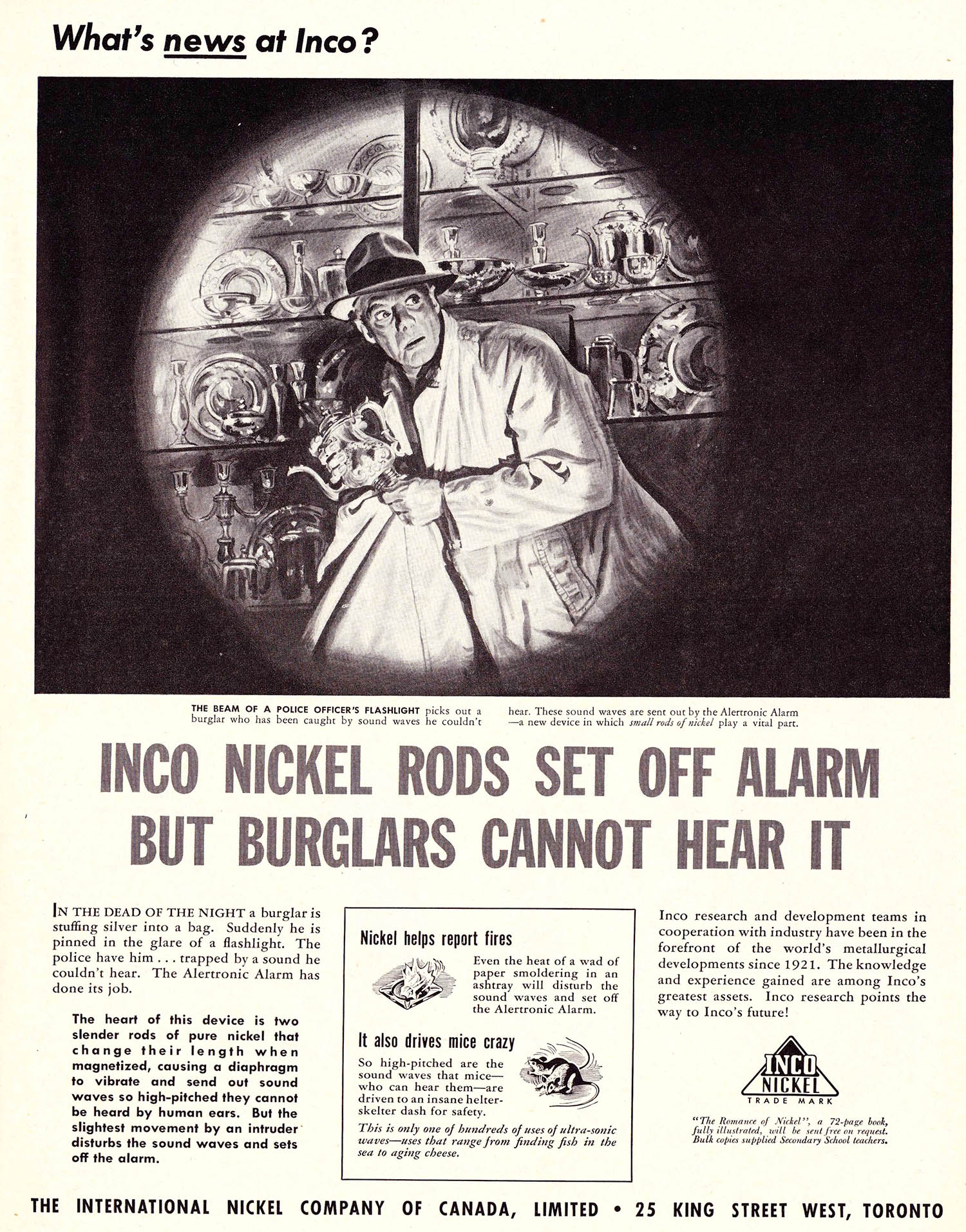 What a strange contraption – I never knew such a thing existed. A nickel rod that changes its shape when magnetized, which causes a diaphragm to vibrate, which creates sound waves that only rodents can hear, which get disrupted by the intruder, which sets off the alarm… wow!  Are we sure Rube Goldberg didn't invent this alarm?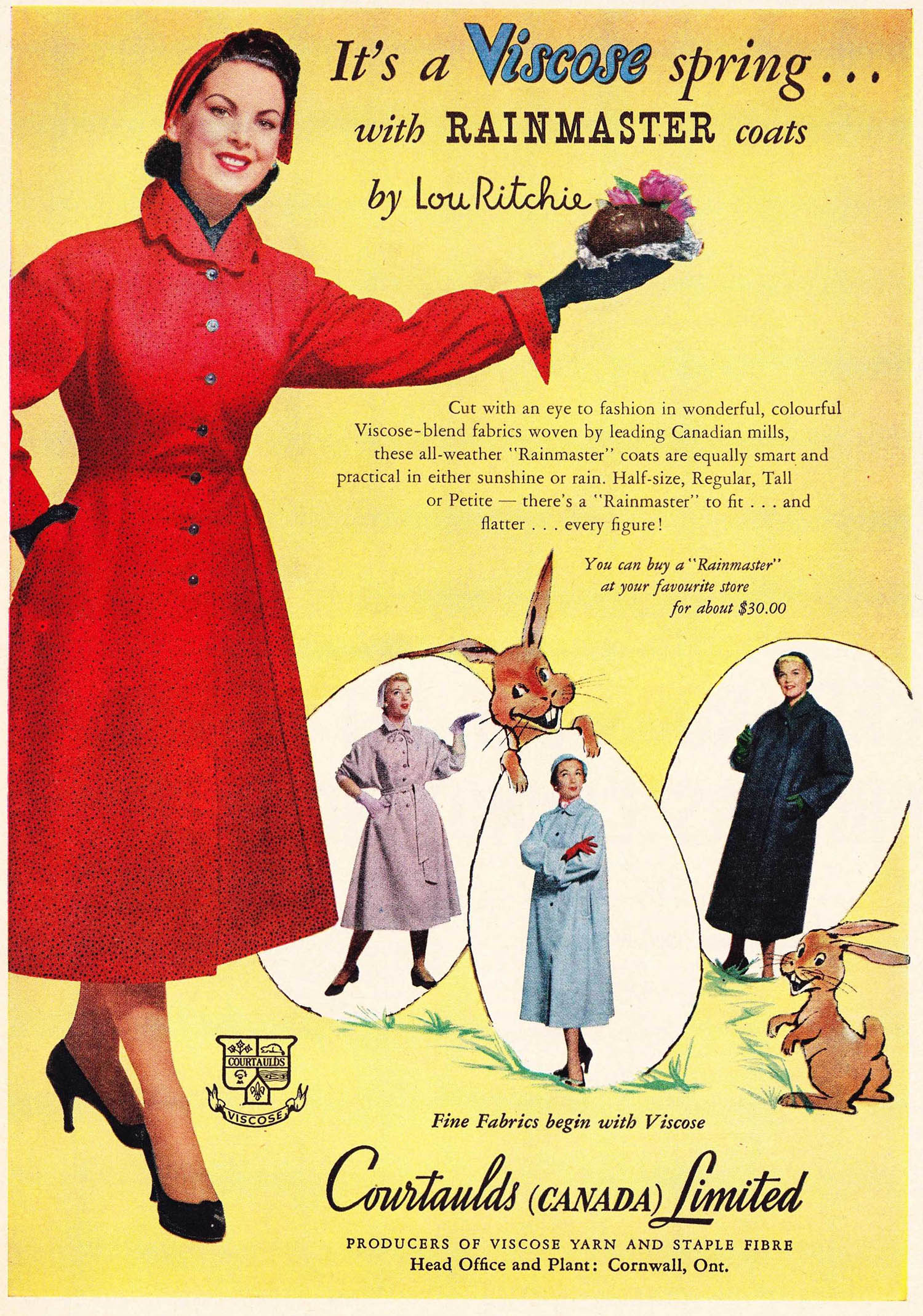 What in Gods holy name is she holding? It looks like flowers sprouting from a loaf of pumpernickel rye.

I love the space age names they gave things back then: "Radasonic" is fabulous.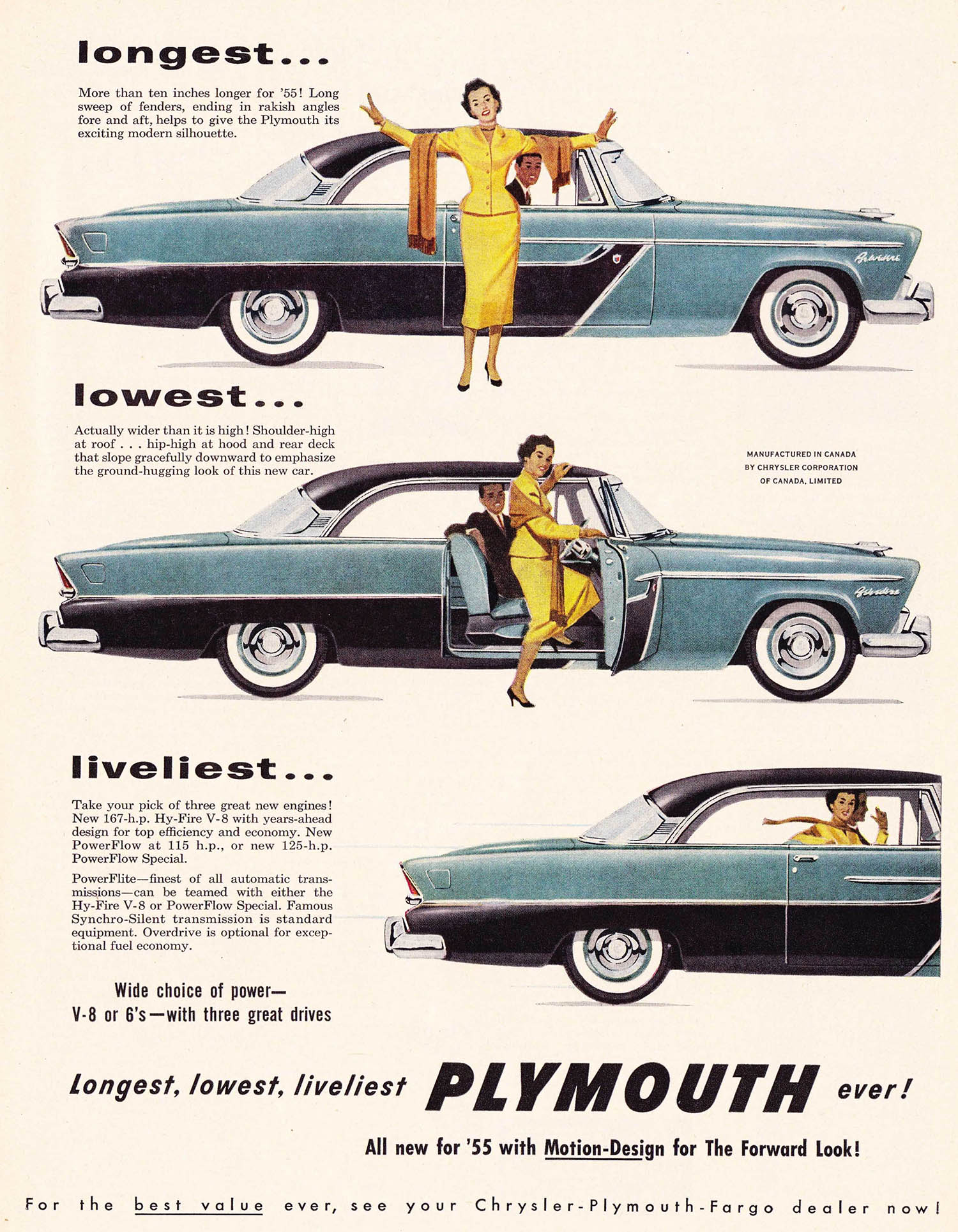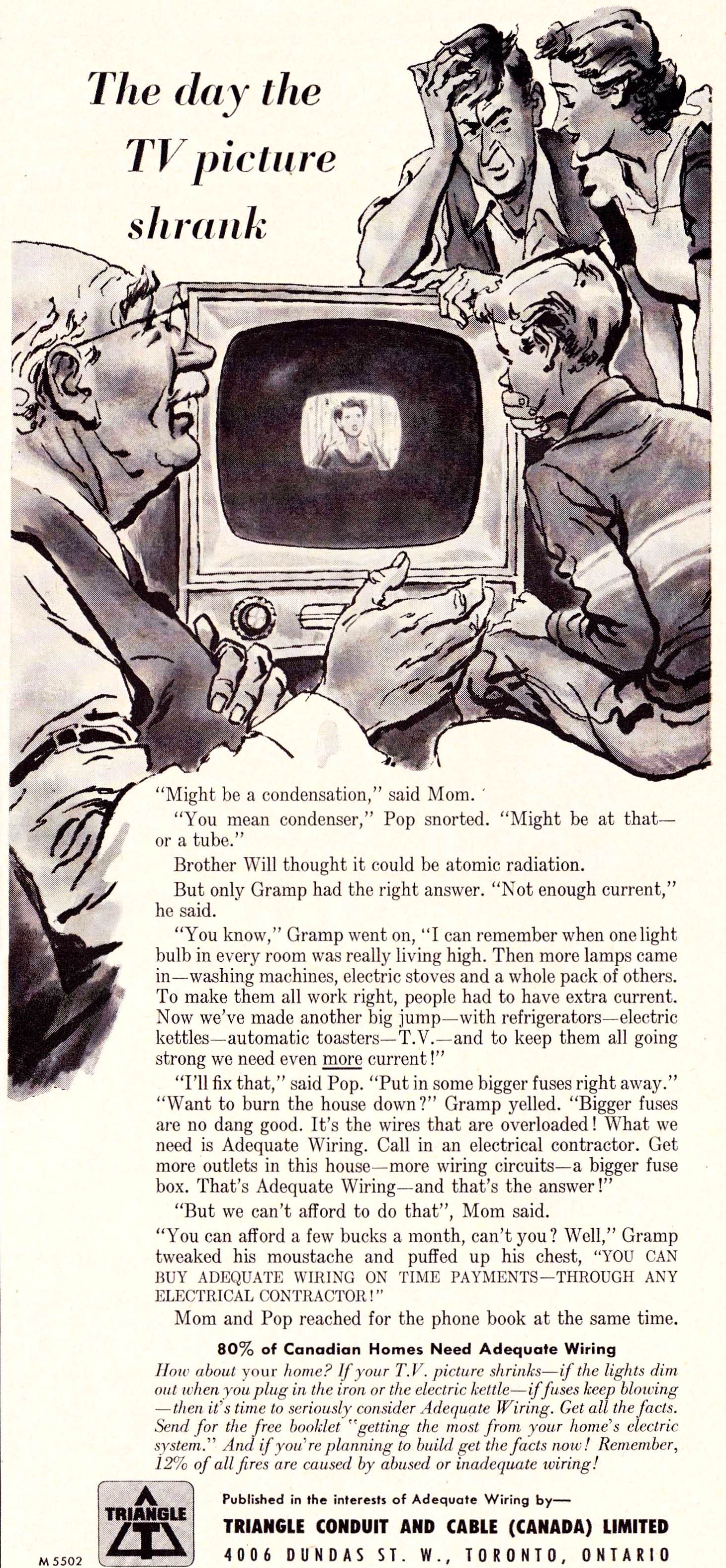 "Gramp tweaked his moustache and puffed up his chest, 'YOU CAN BUY ADEQUATE WIRING ON TIME PAYMENTS – THROUGH ANY ELECTRICAL CONTRACTOR!'"
Damn, Gramp. Chill.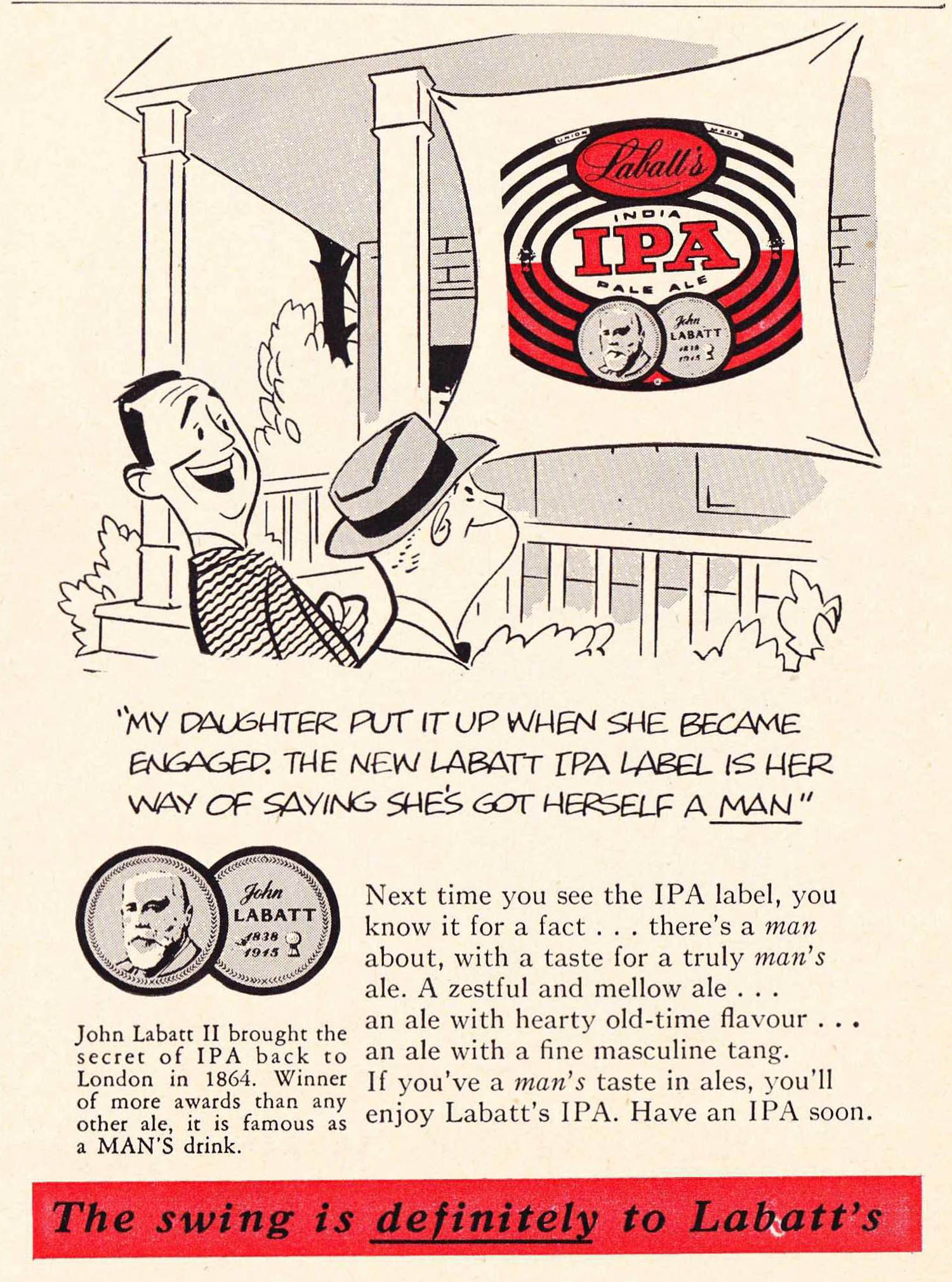 Whenever his daughter gets a man, she hangs an IPA banner from her porch. What an amazingly insane tradition.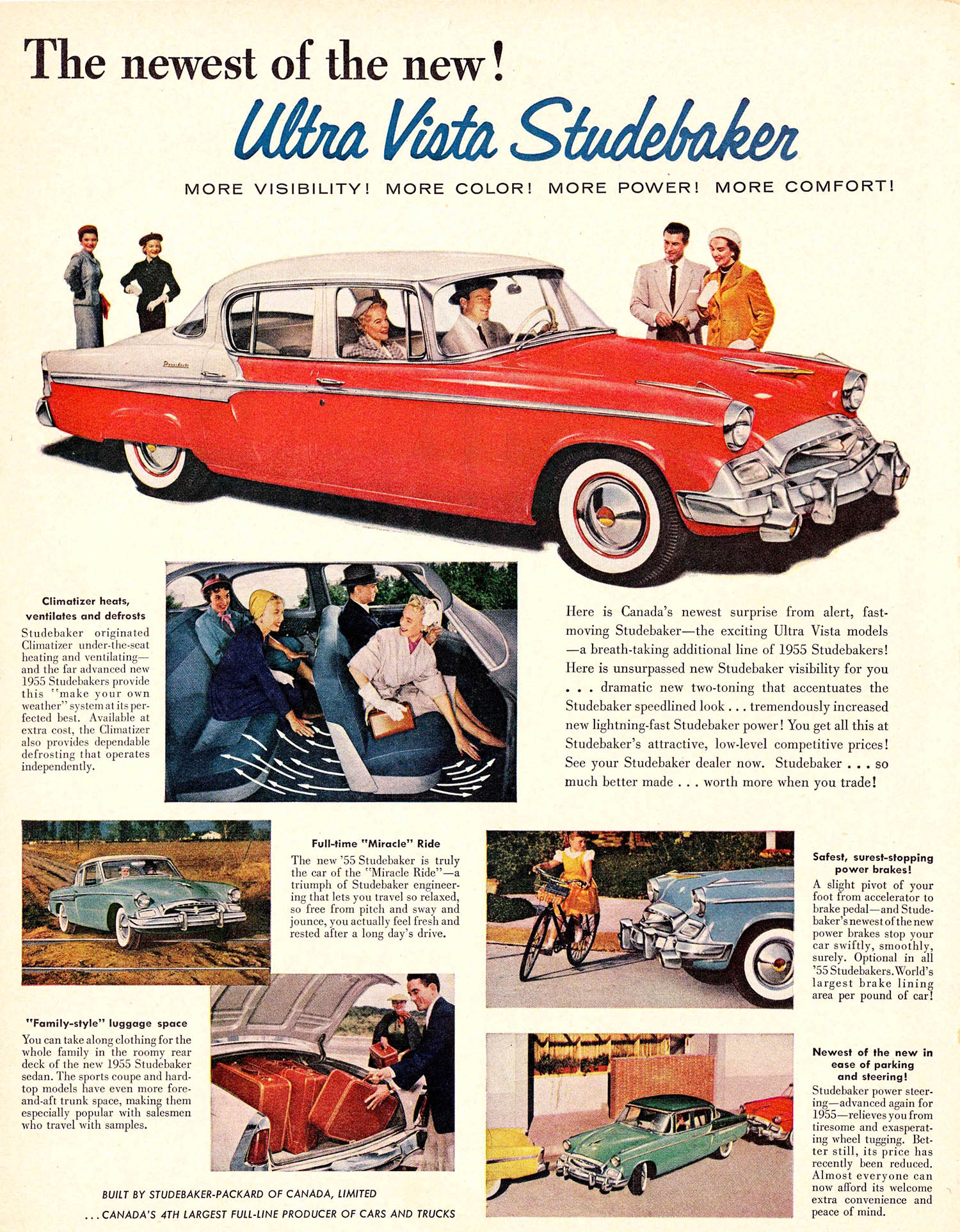 Well, that's all from 1955 Canada. I hope you enjoyed it. Cheers.