Thanks to everyone for writing in to tell us about people in Iain's S. P. Reid's brilliant photographs of Manchester United and Manchester City football fans in Manchester circa 1977. And an equally big thank you to everyone who has bought one of Iain's prints. We hope more of you write in with names of people in the images. We'd love to mention them and their stories in the book. To spread the word we're republishing all the pictures we've added to Iain's Facebook Page here. There are a lot.
We will include any messages from readers beneath the relevant photo. Oh, and if you'd like a print of any of Ian's brilliant photographs, please get in touch.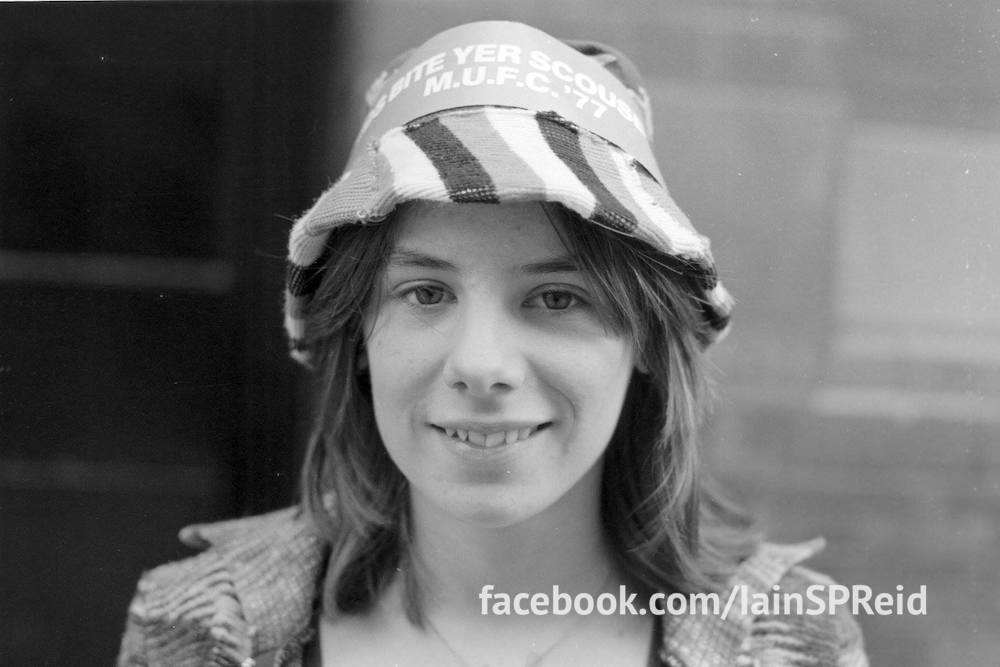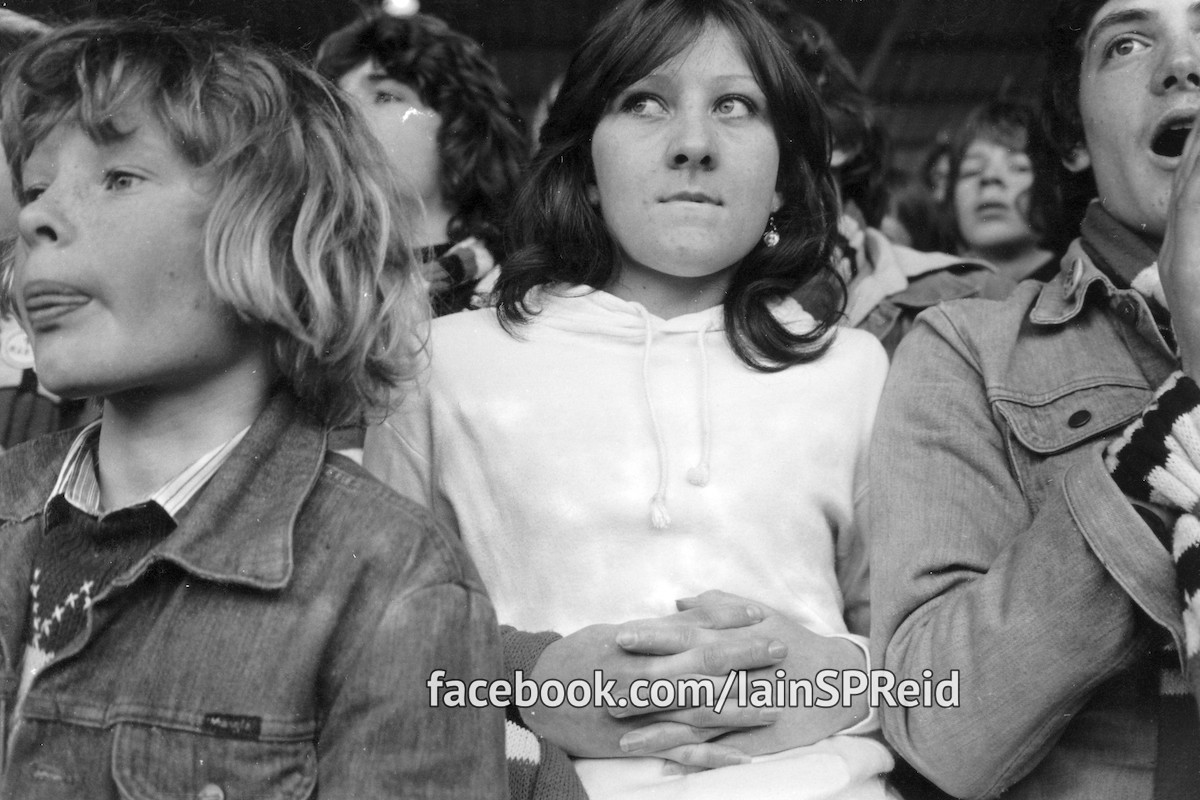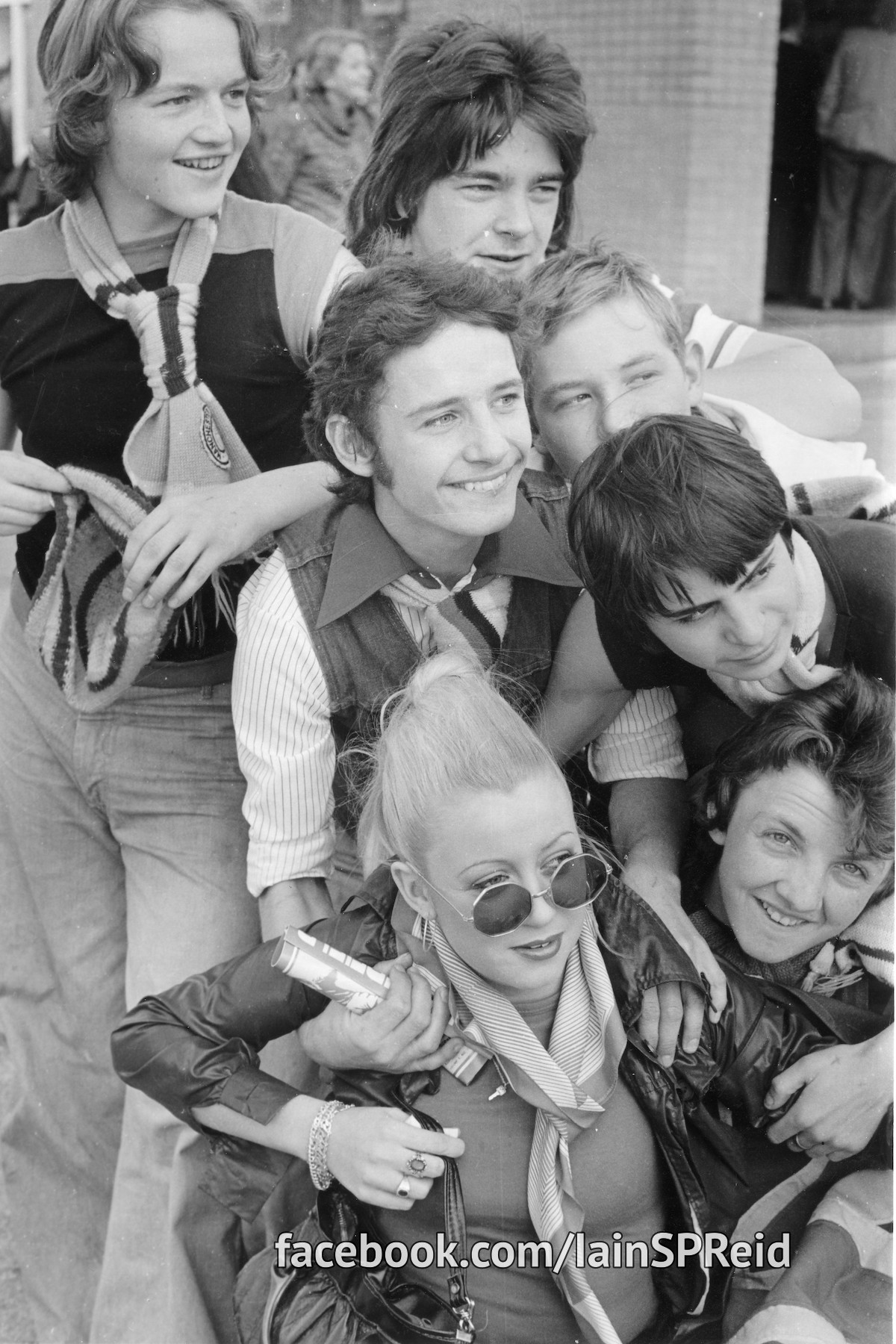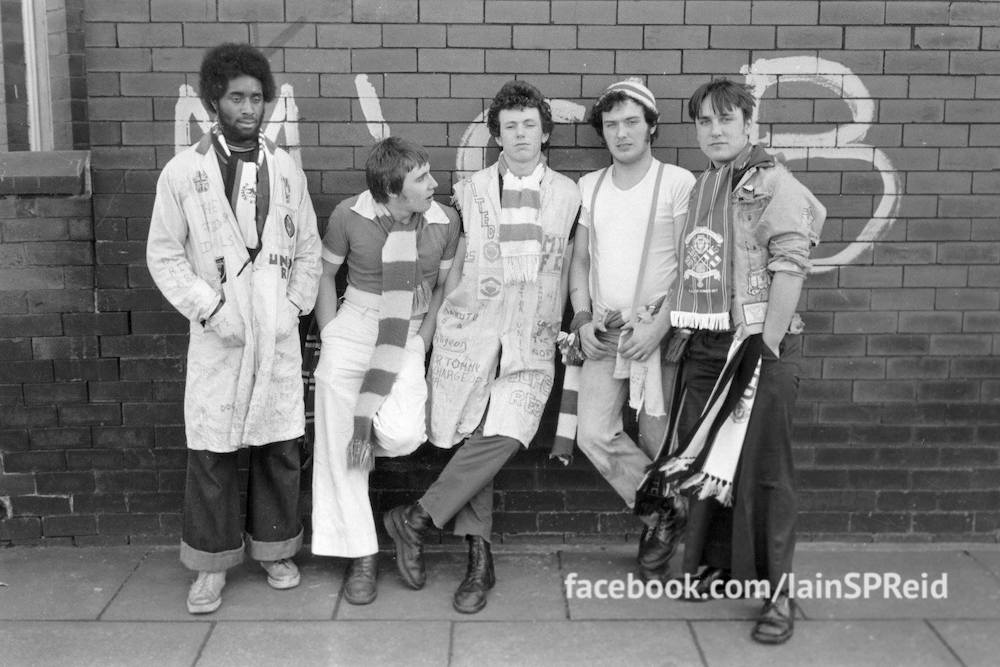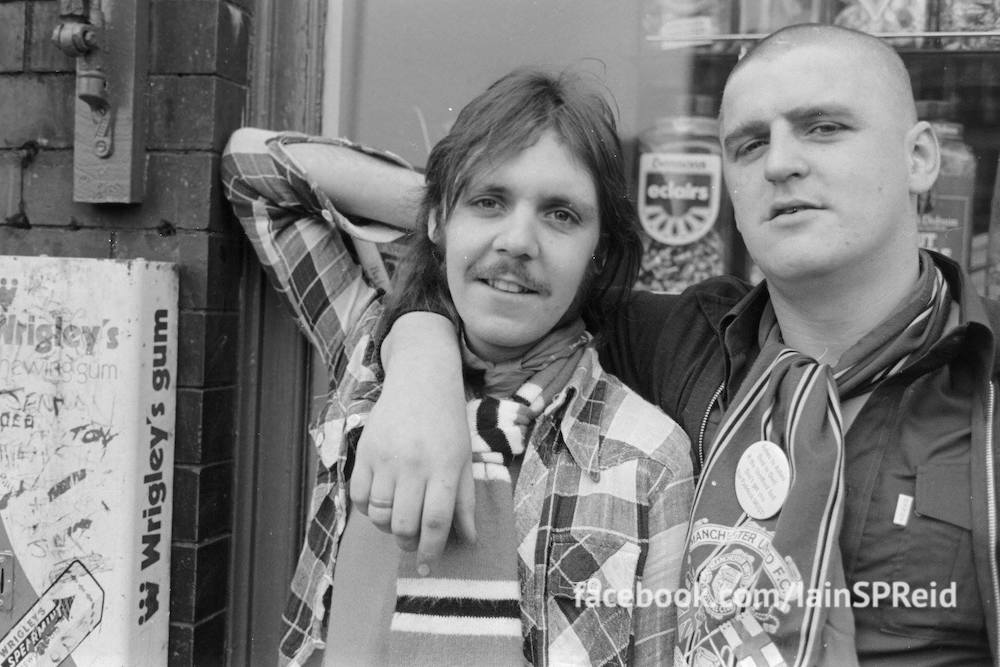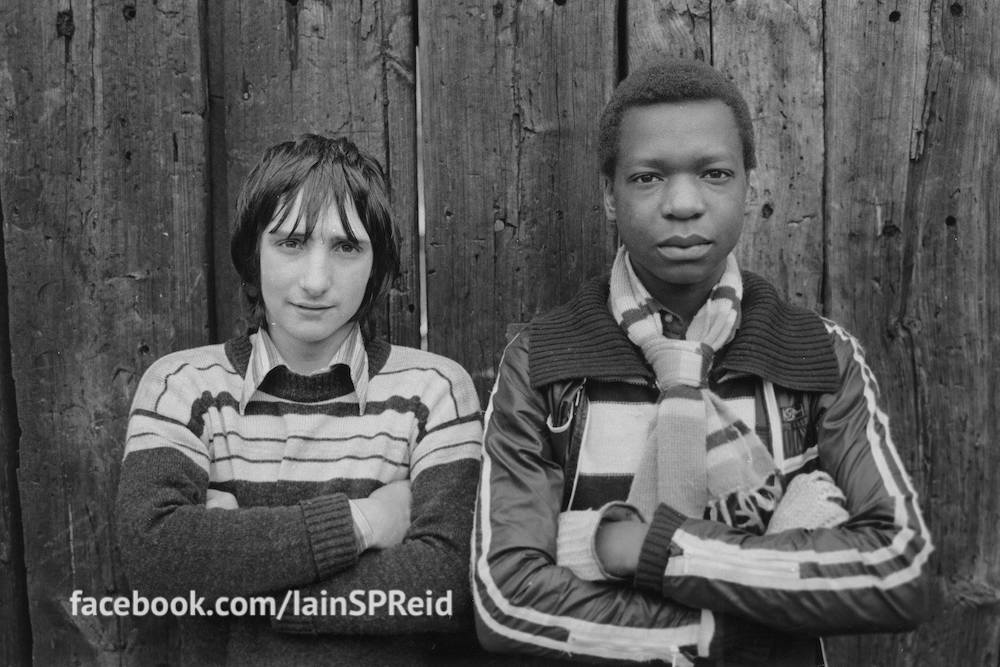 Ian Hadfield : That is my brother on the left Neale. He's past now. Love the picture.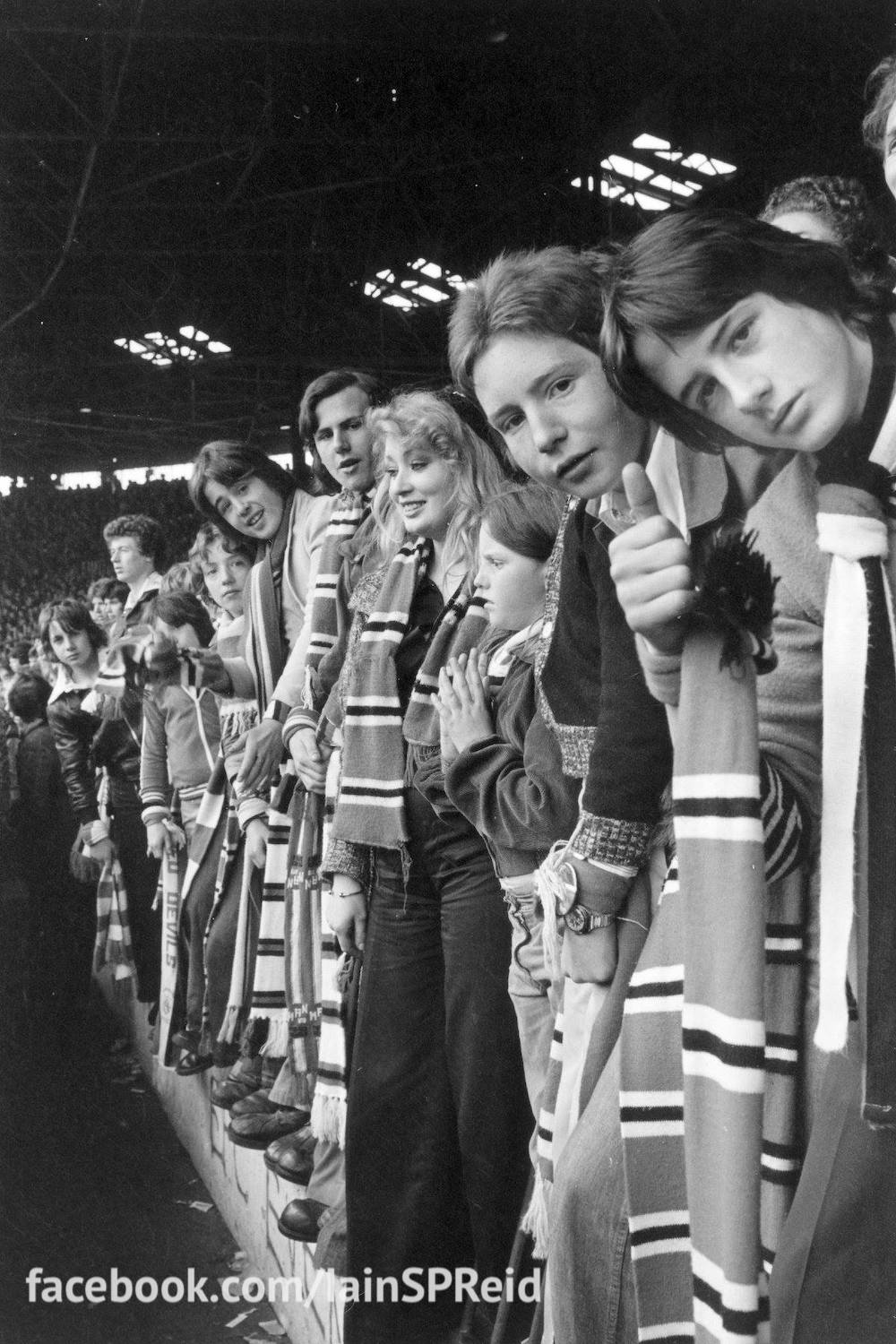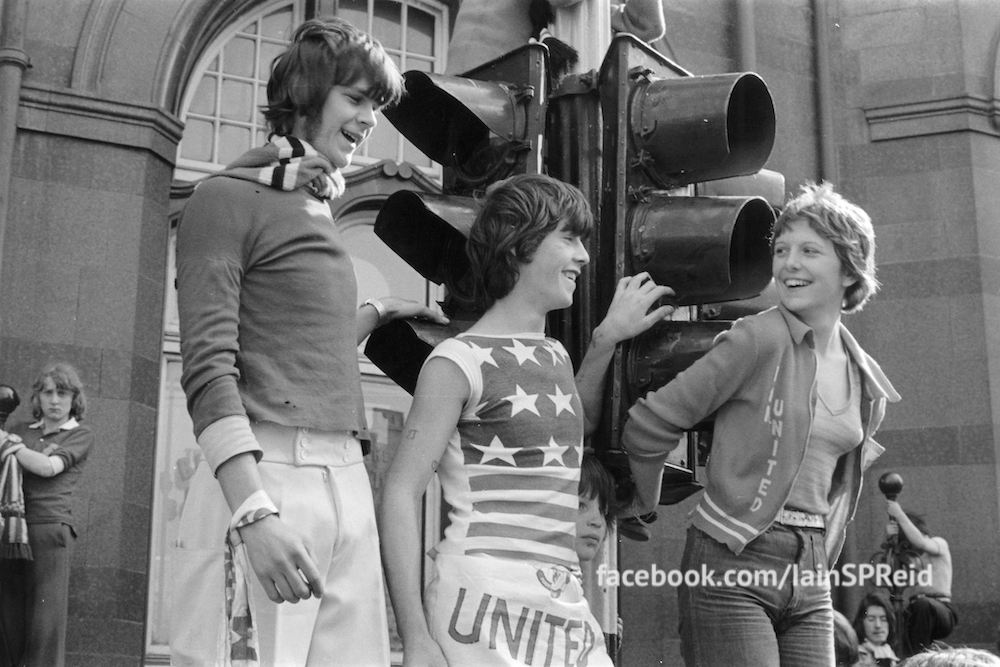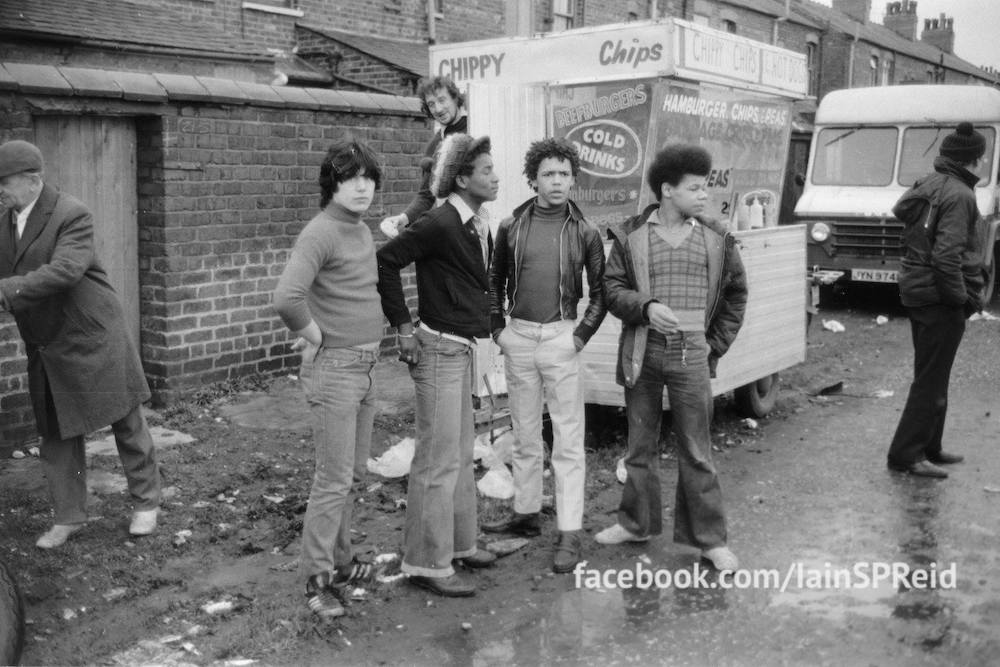 Jacqueline Ryan: Anthony Morgan, Gary Pedley, George Smith and Winston Shepherd.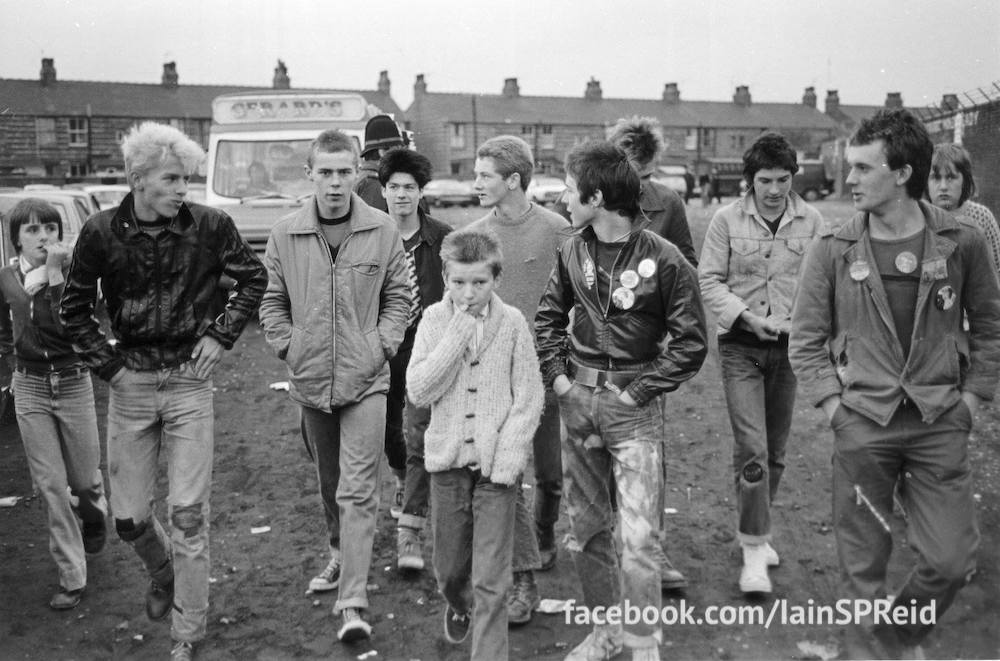 David Ball : That's me with bleached jeans and leather jacket at the front. We were hanging round Maine Road ready to go to a punk gig at night – was the norm back in the day.
Andy Gillespie : That's my late uncle Jonah, aka David Jones of Langley, just over David's right shoulder. He was a big punk fan and turned me onto music.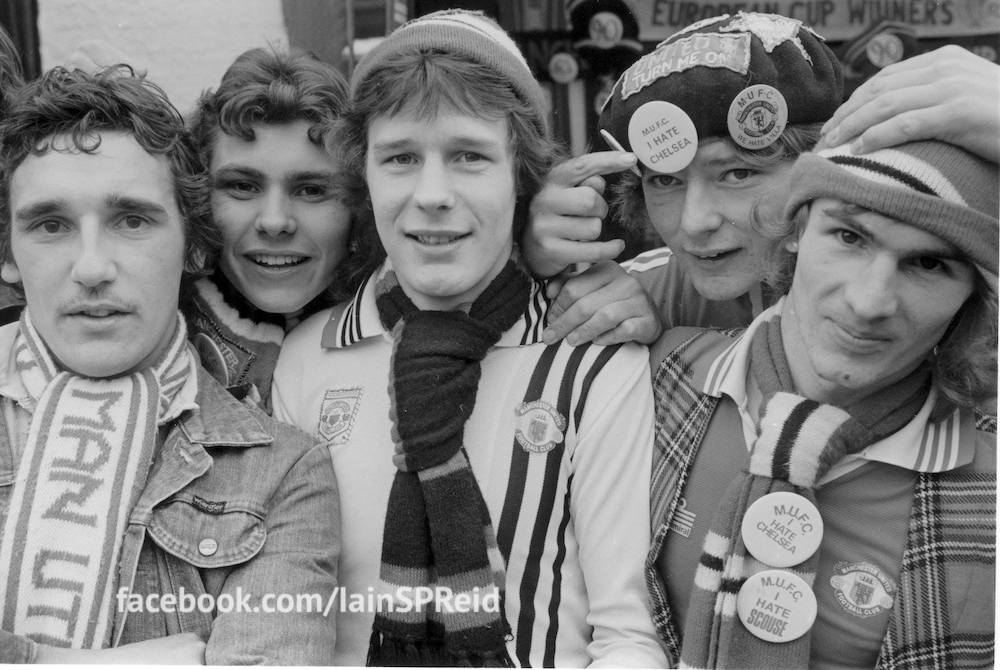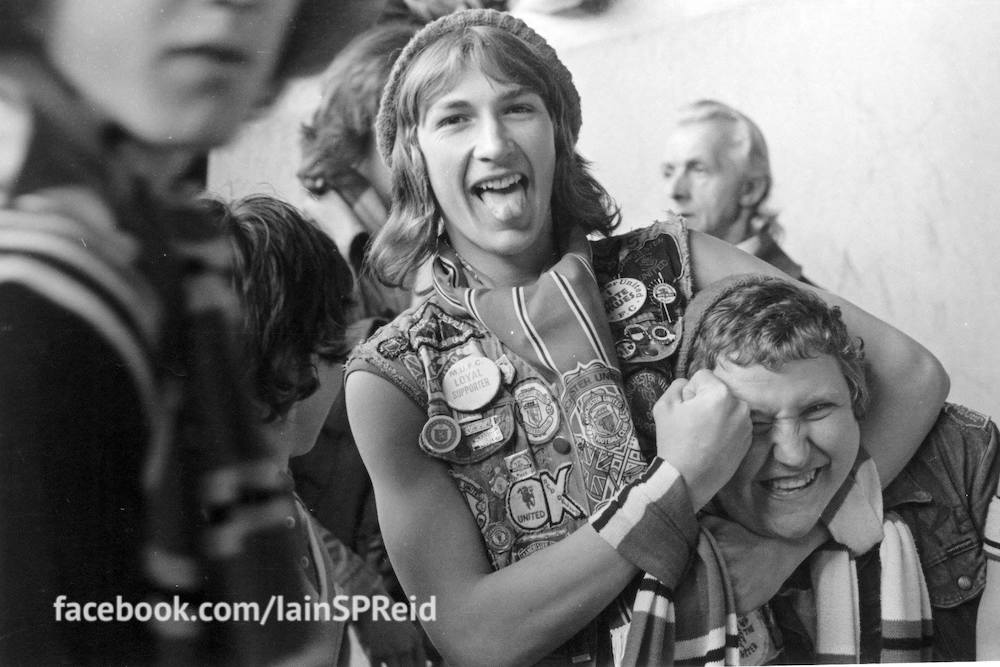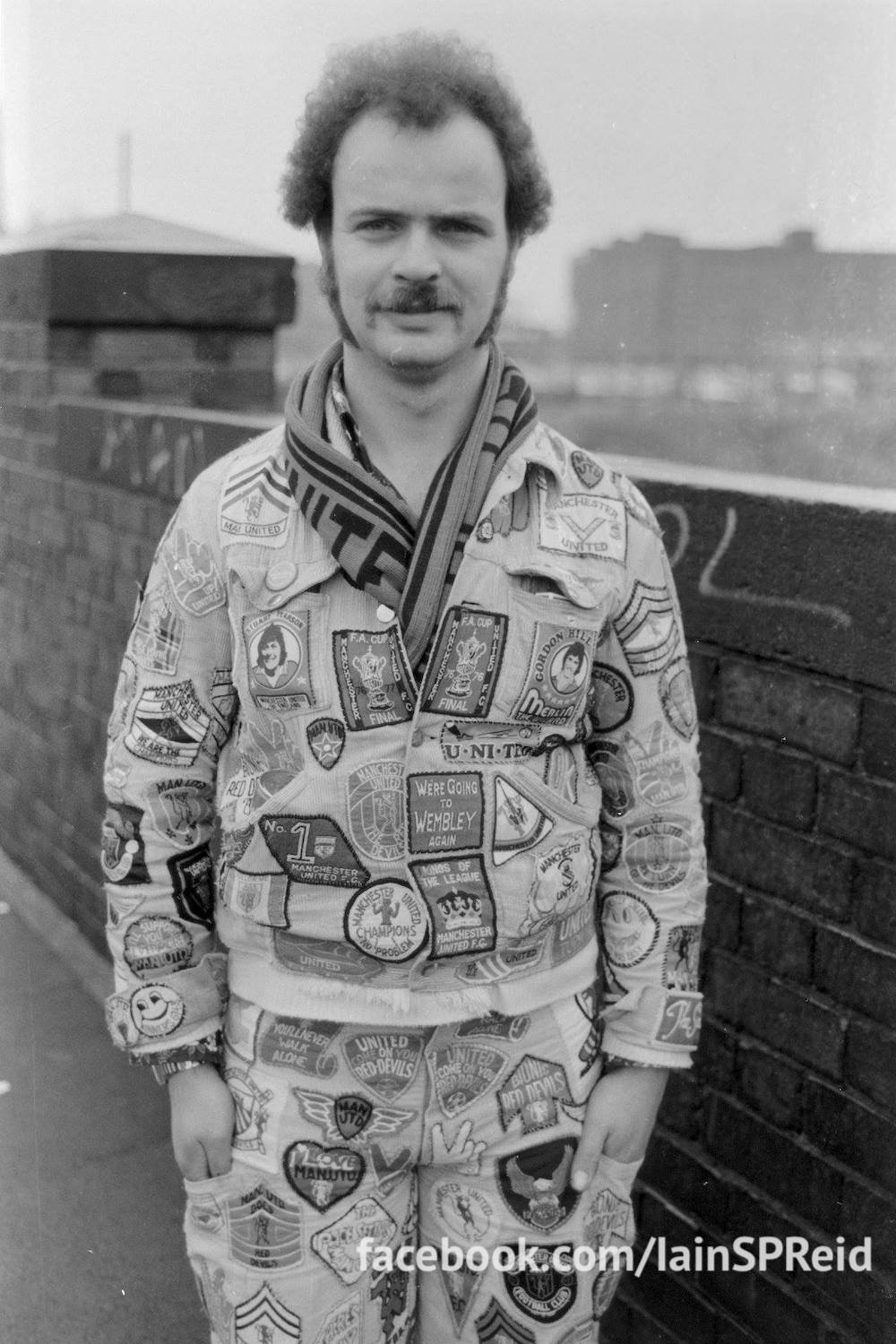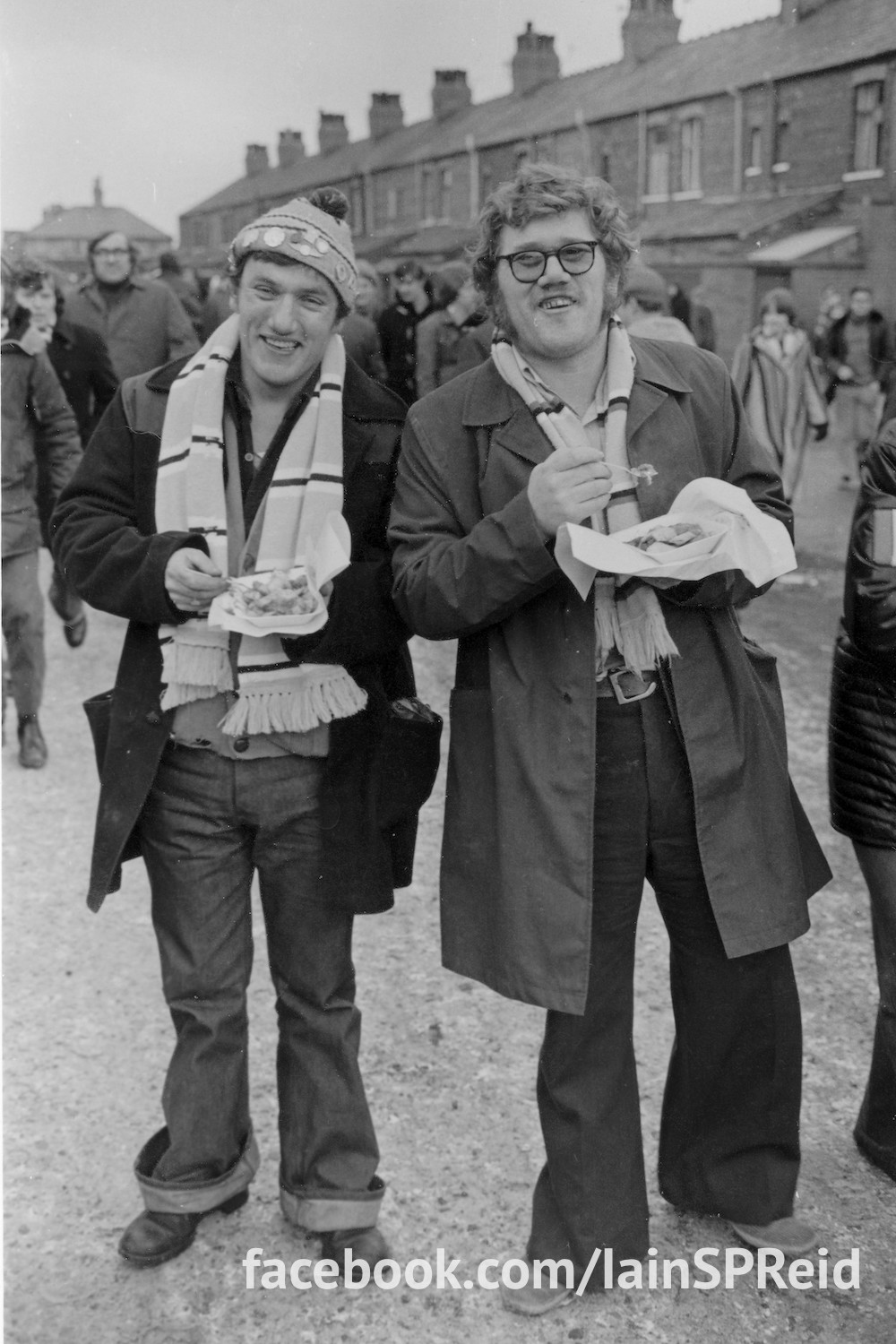 Colin Makin : The lad with the glasses is called John Lee. Proper rum lad. Went to Sunderland with him in the sixties. Mad times.
Thomas Lee:  Colin Makin, hi you're correct. He's my dad and the lad next to him was his brother Tommy. He's still going – season ticket in the east stand.
Colin Makin : Ask him if he remembers leaving the Mini on the beach at Sunderland.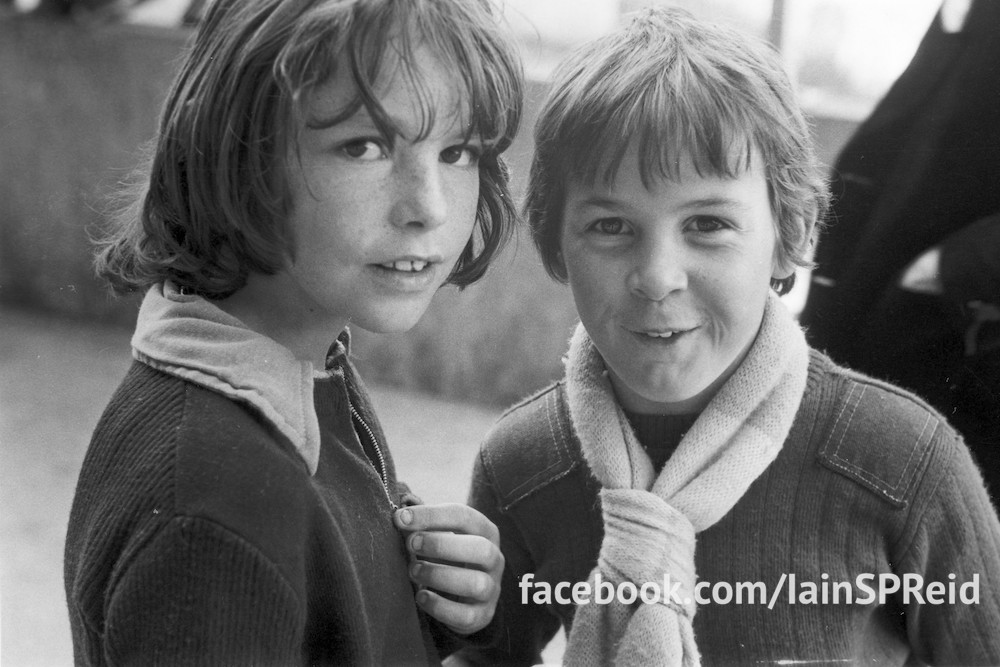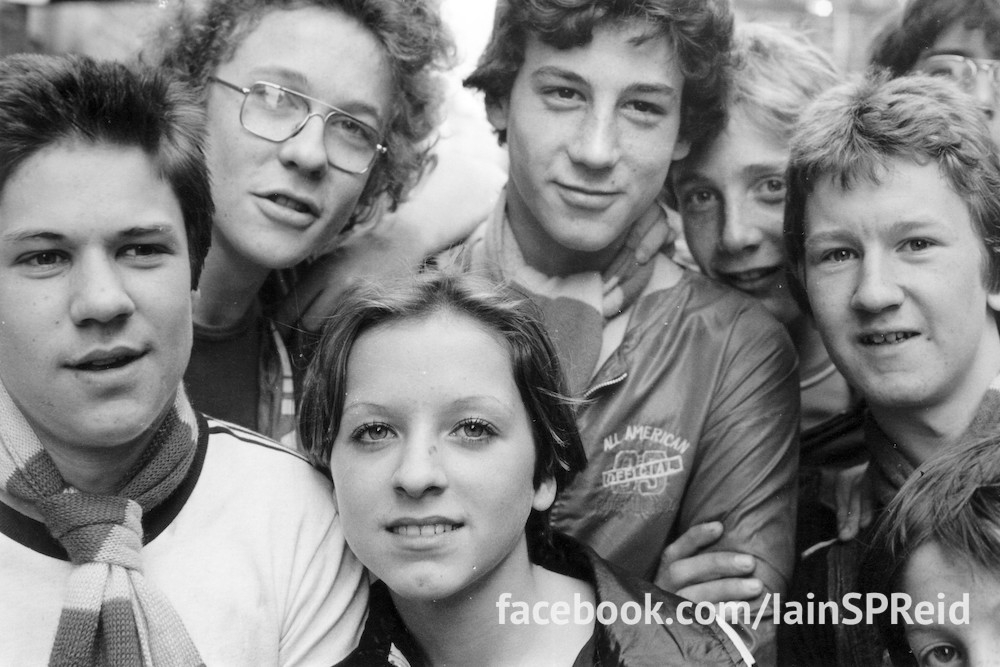 Tony Foden : Far left is Timmy Shepard and the third from the left at the back is myself. 14 years old at a guess. The girl was from Bramhall. Timmy was living there last year.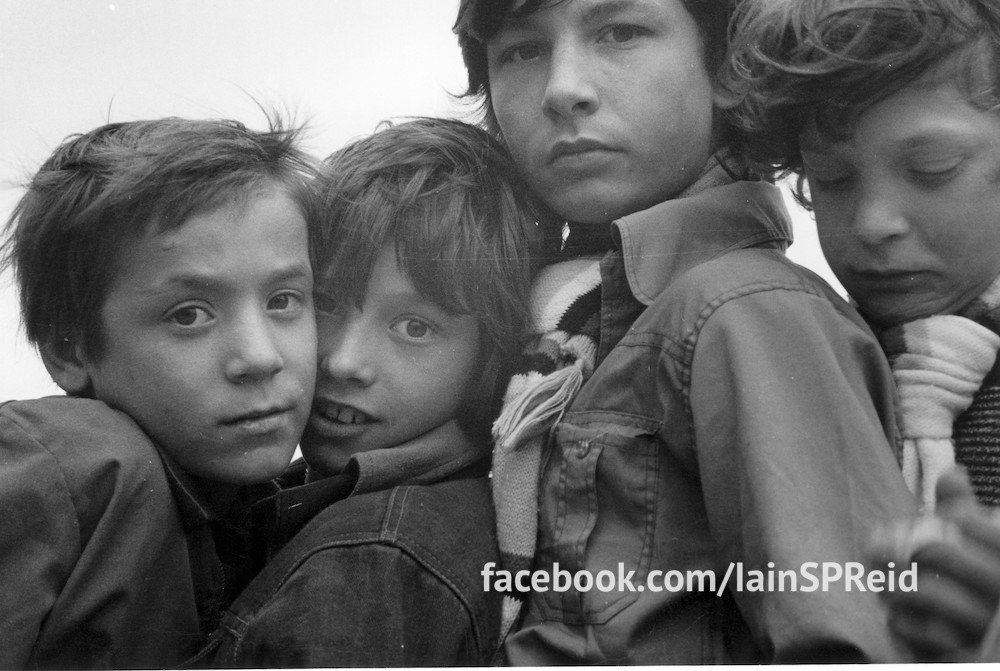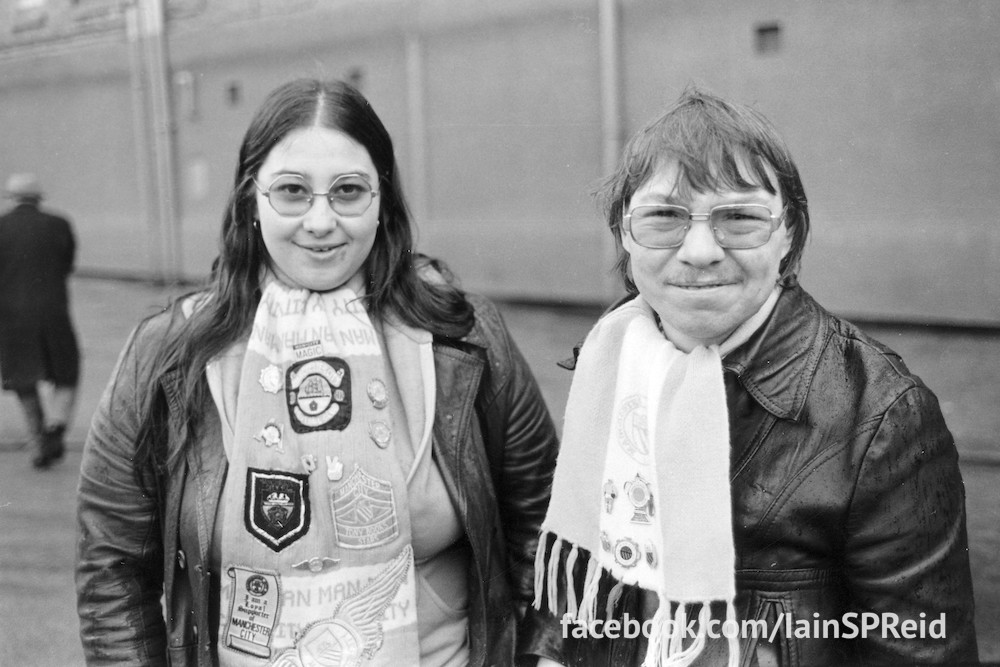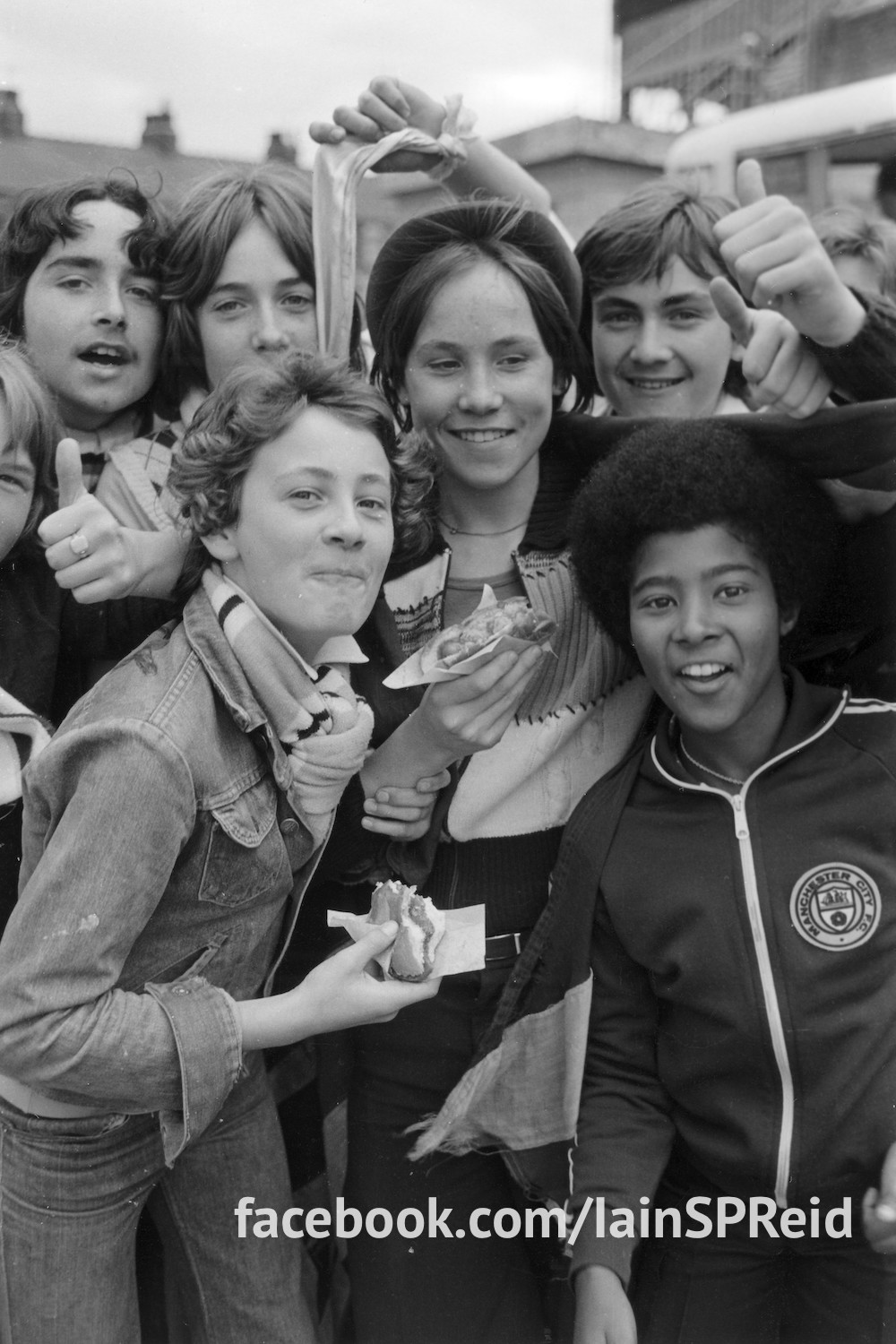 Lee Grimshaw: Dave Bigga, top right.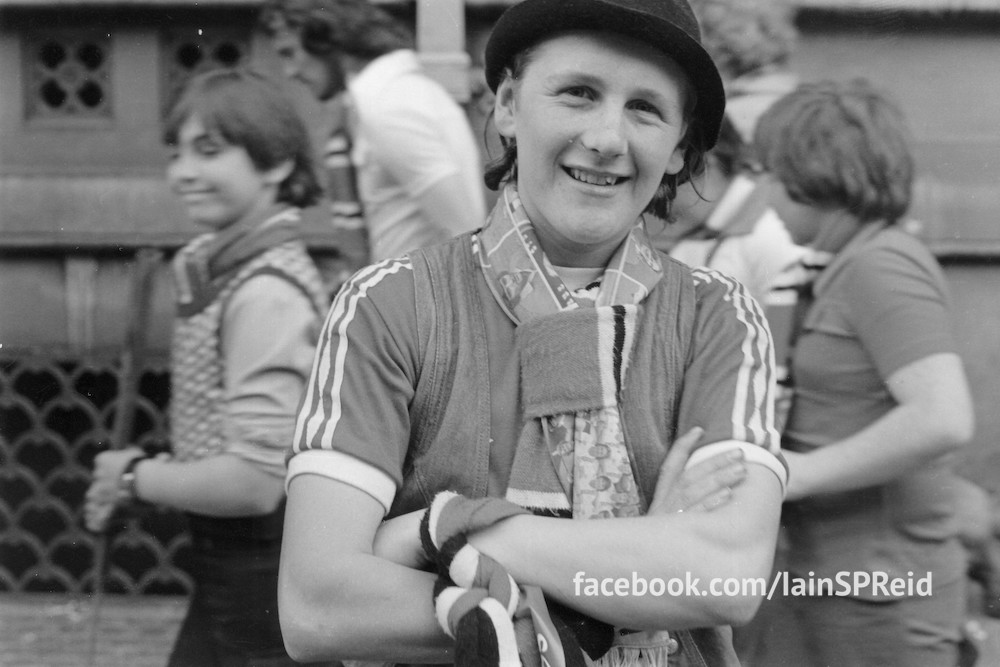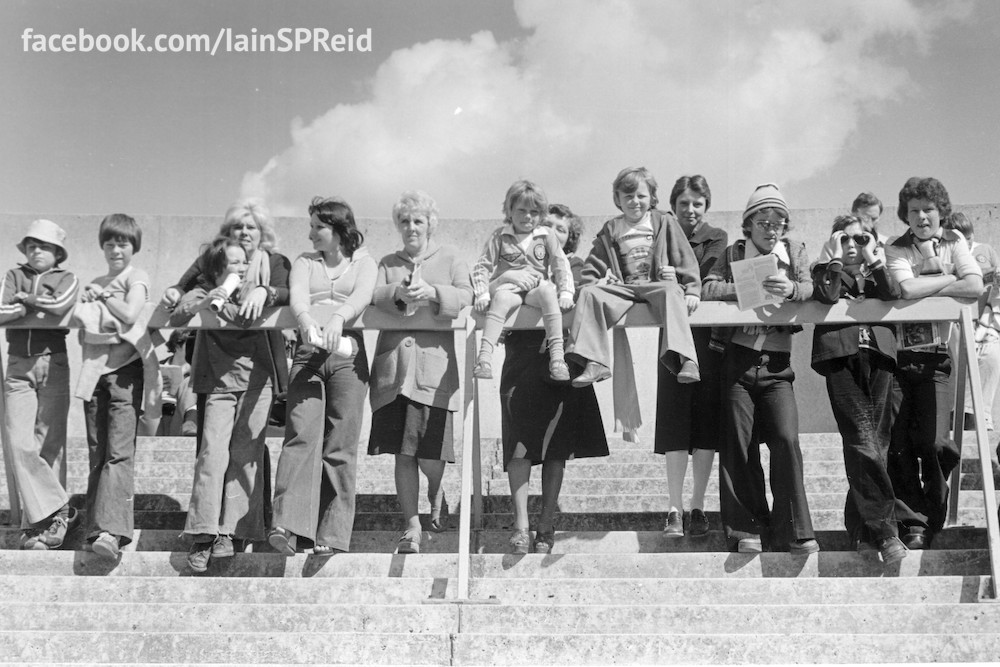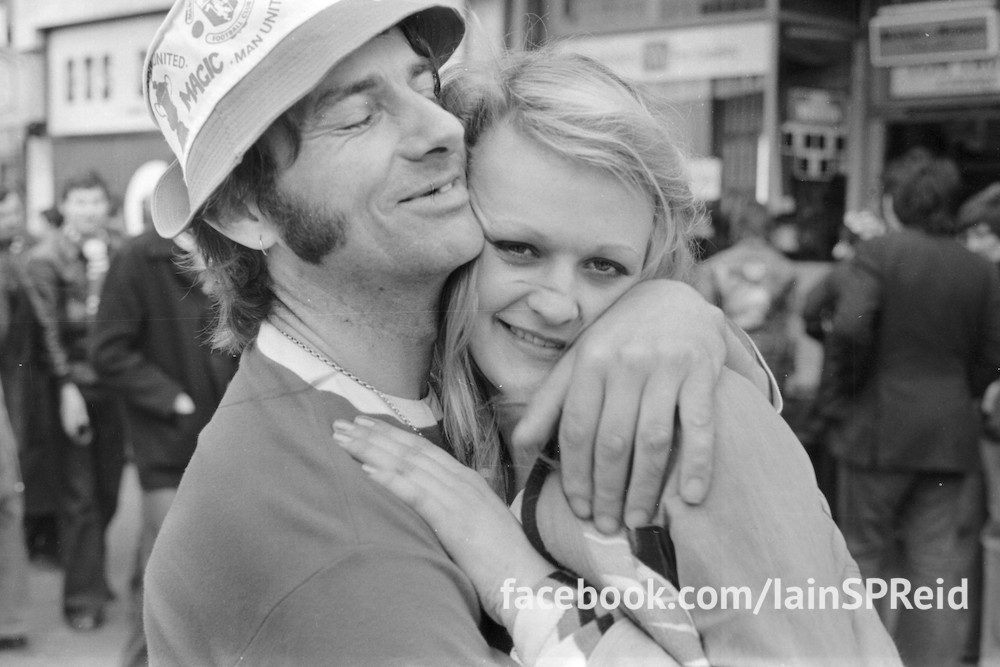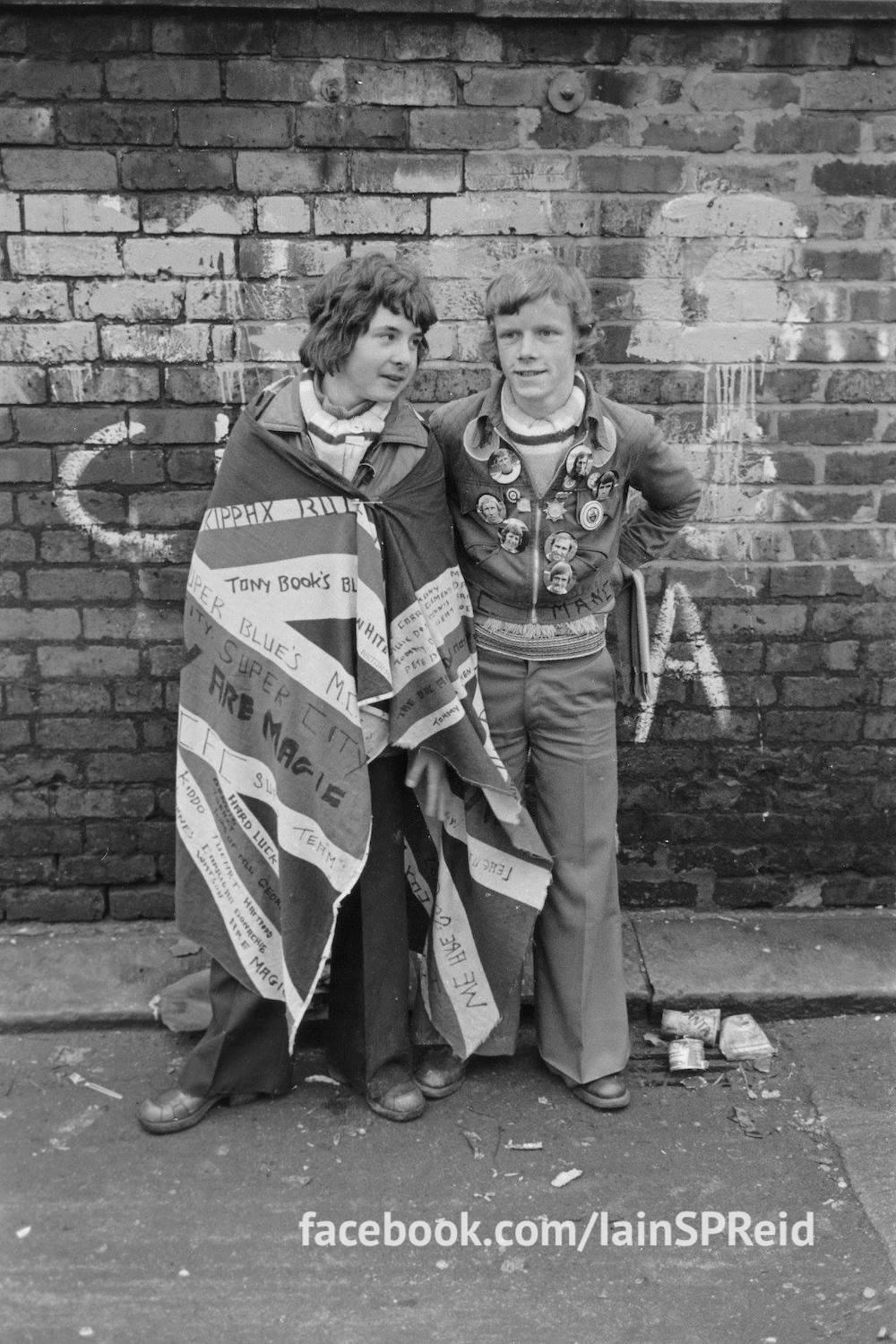 Ian Hope : Me and John. City till we die.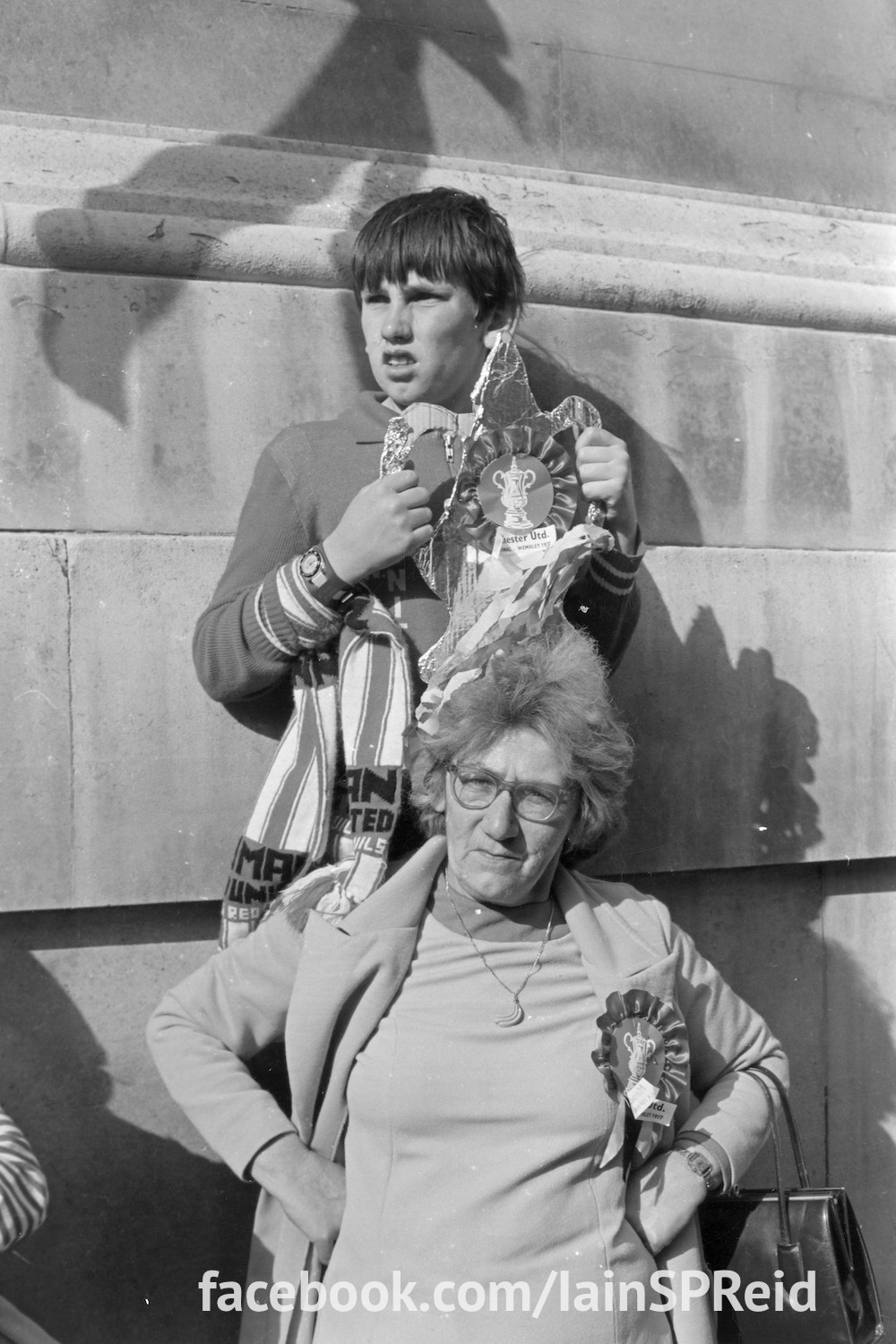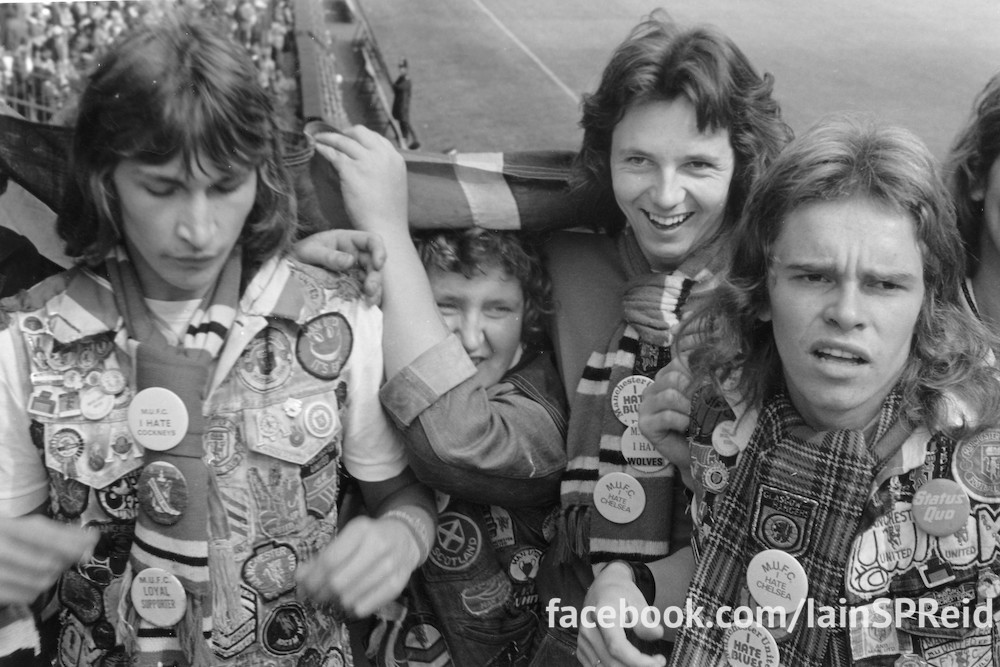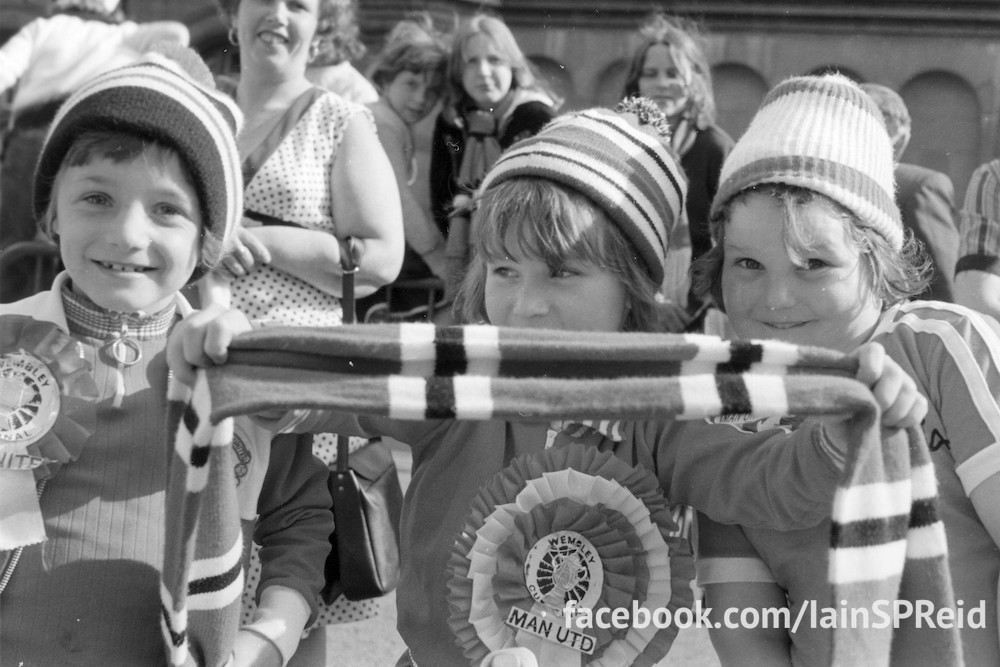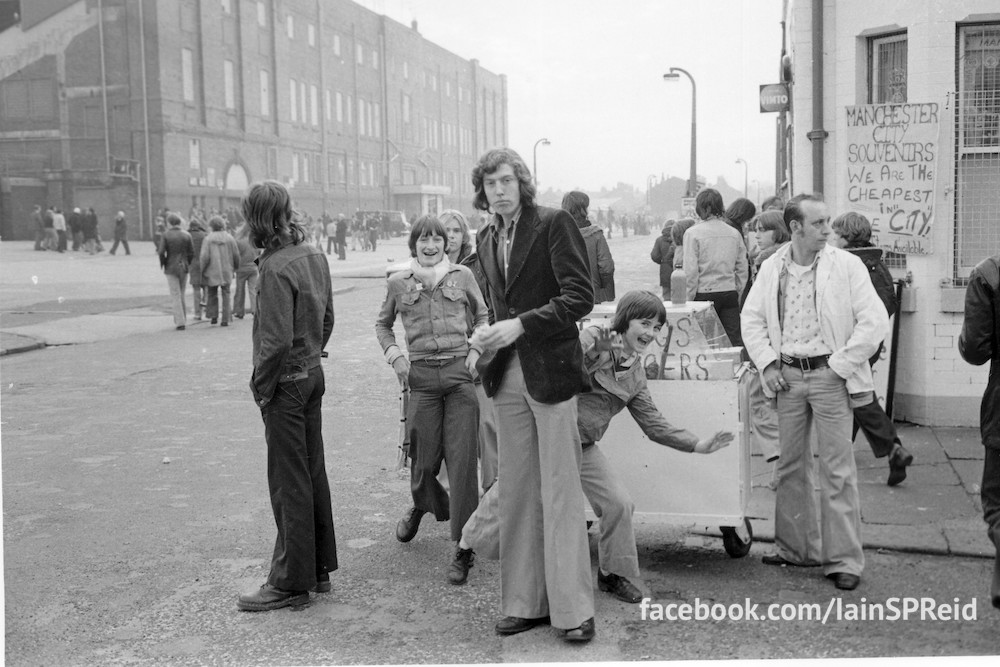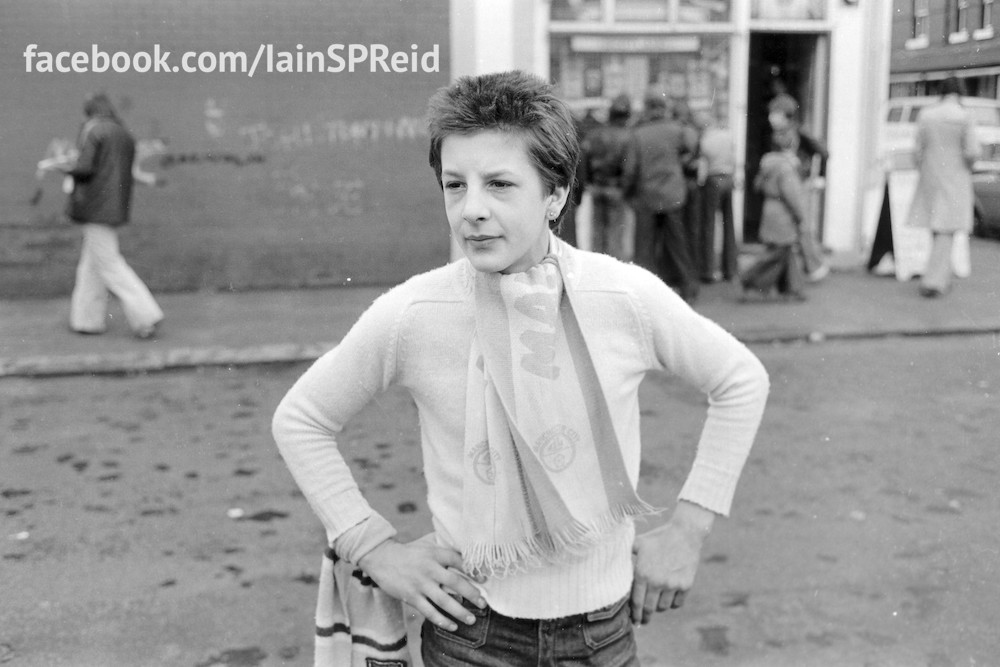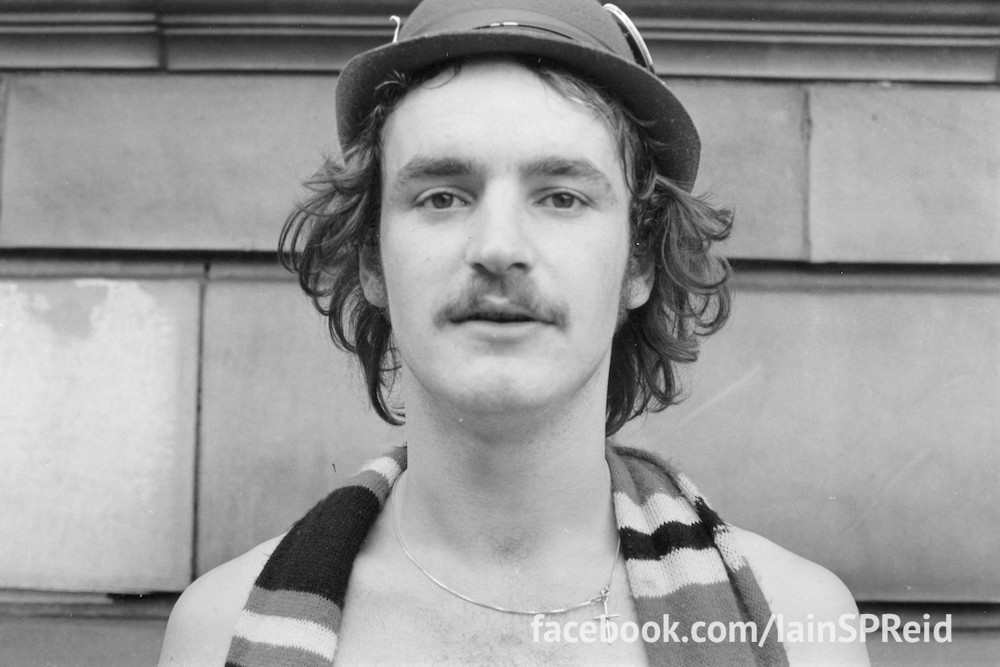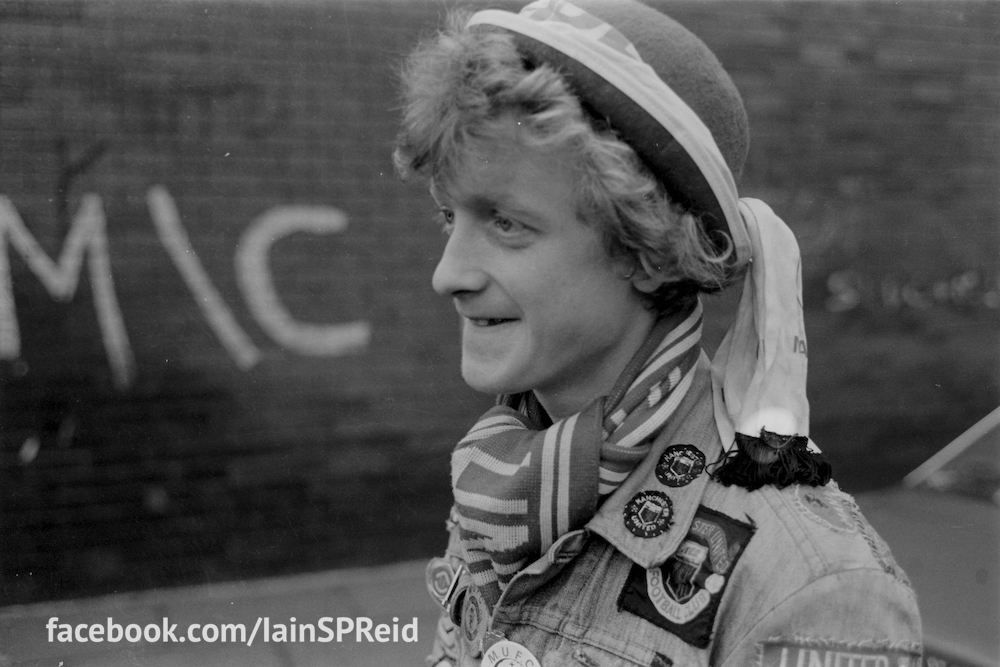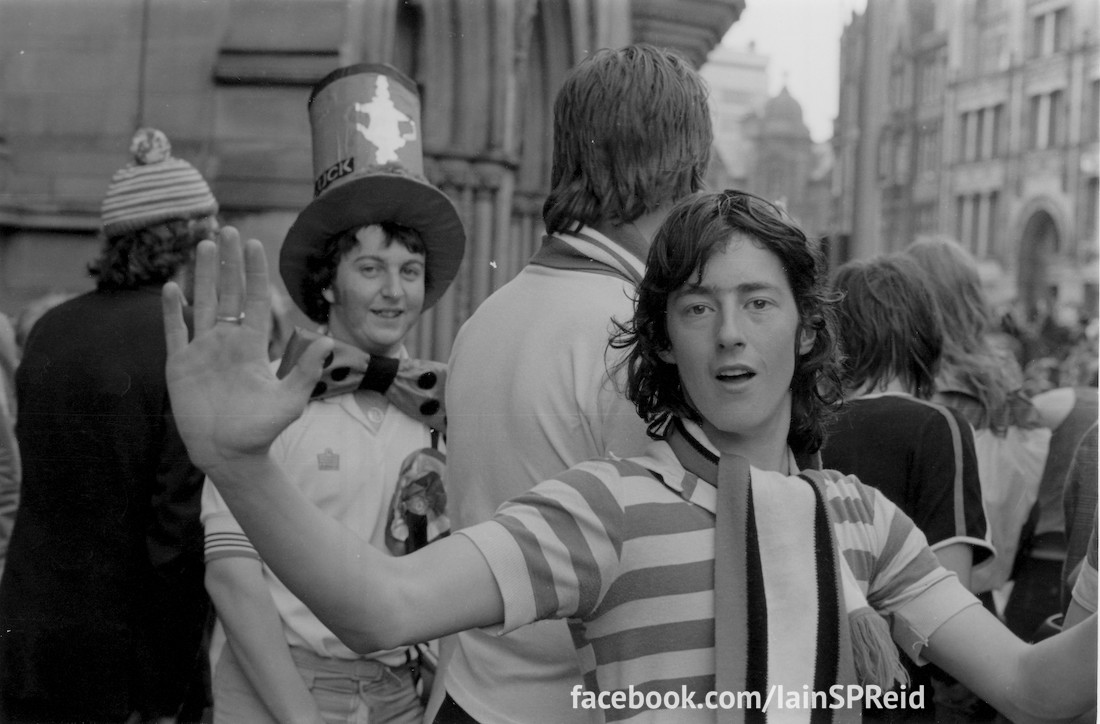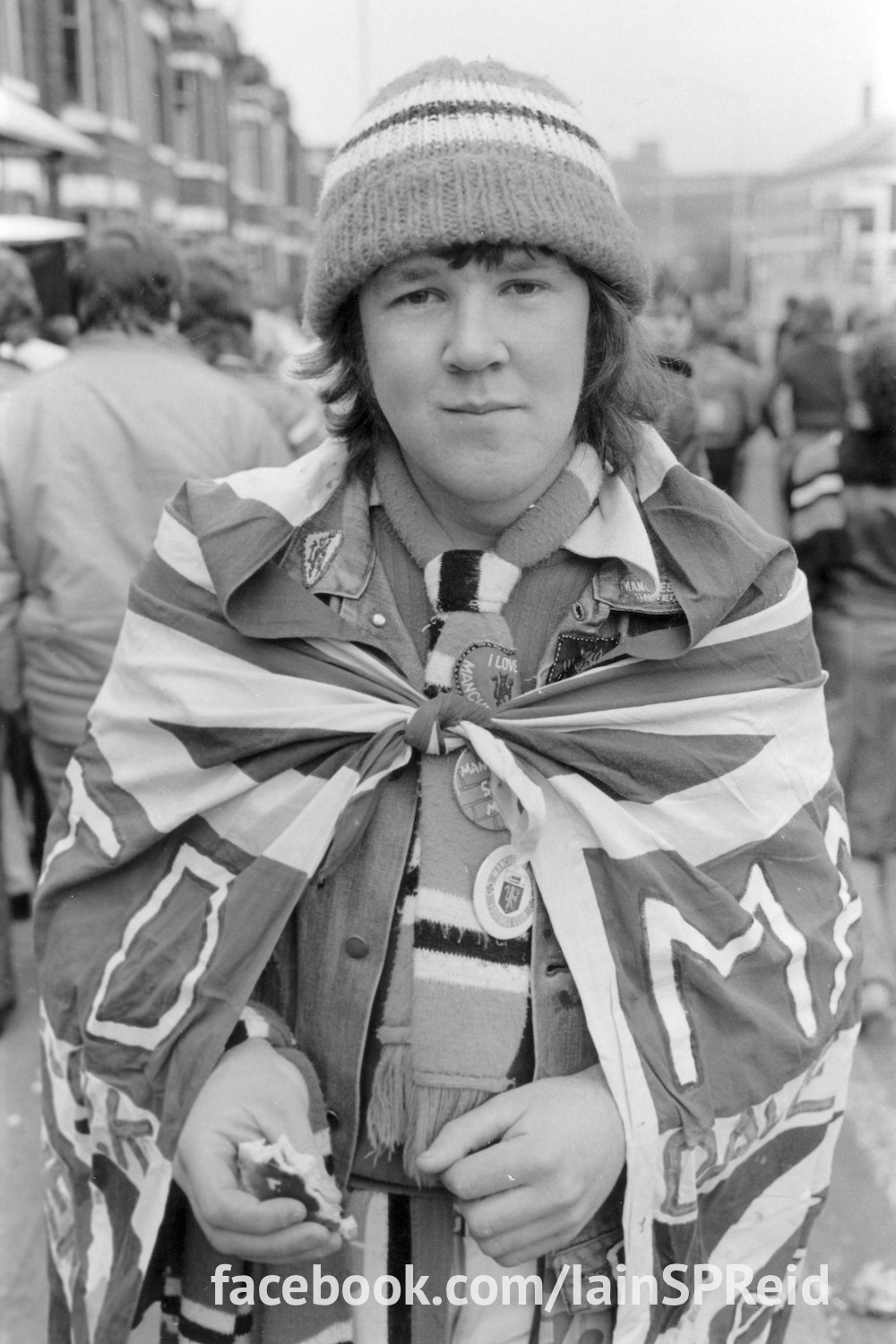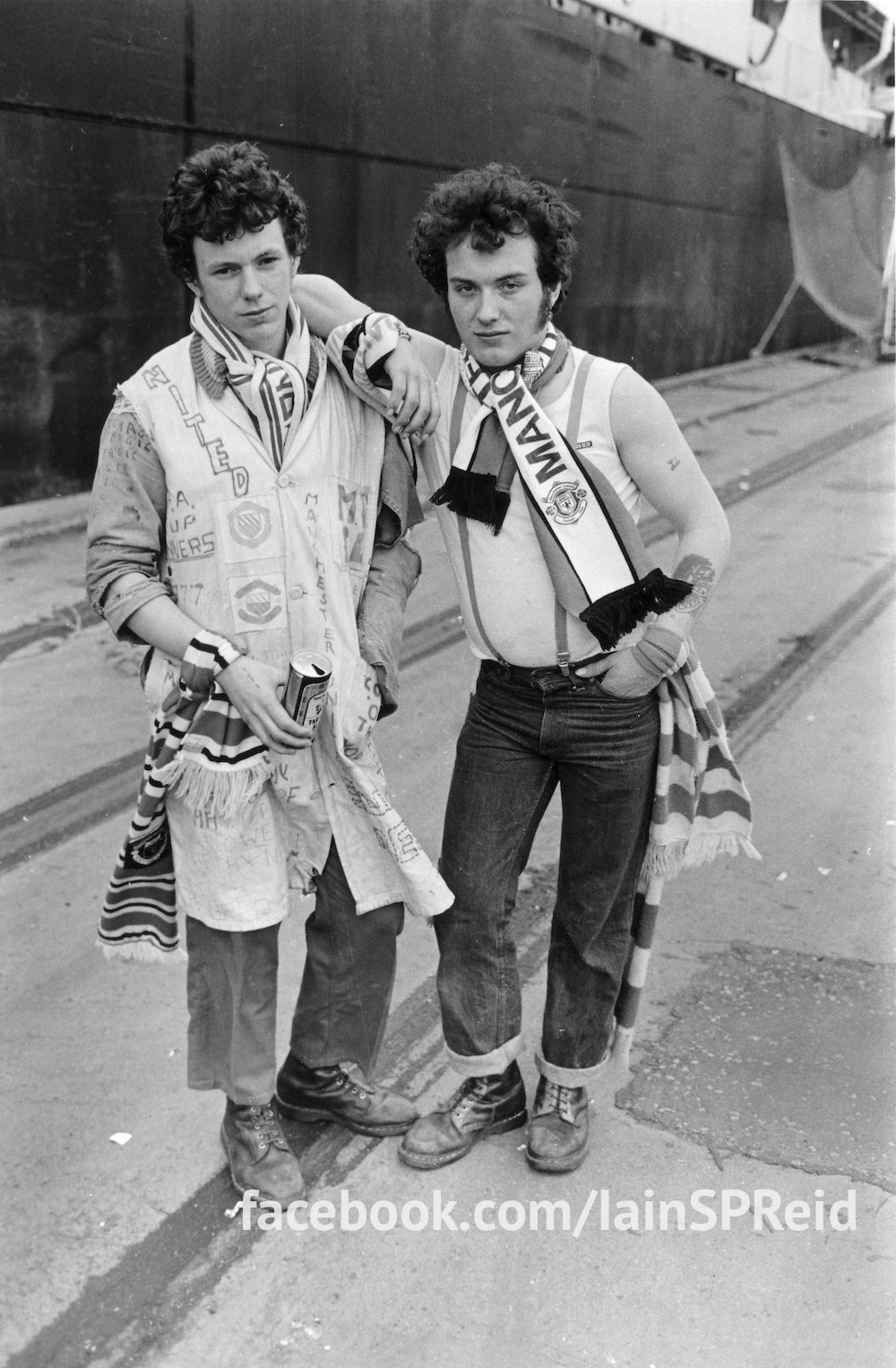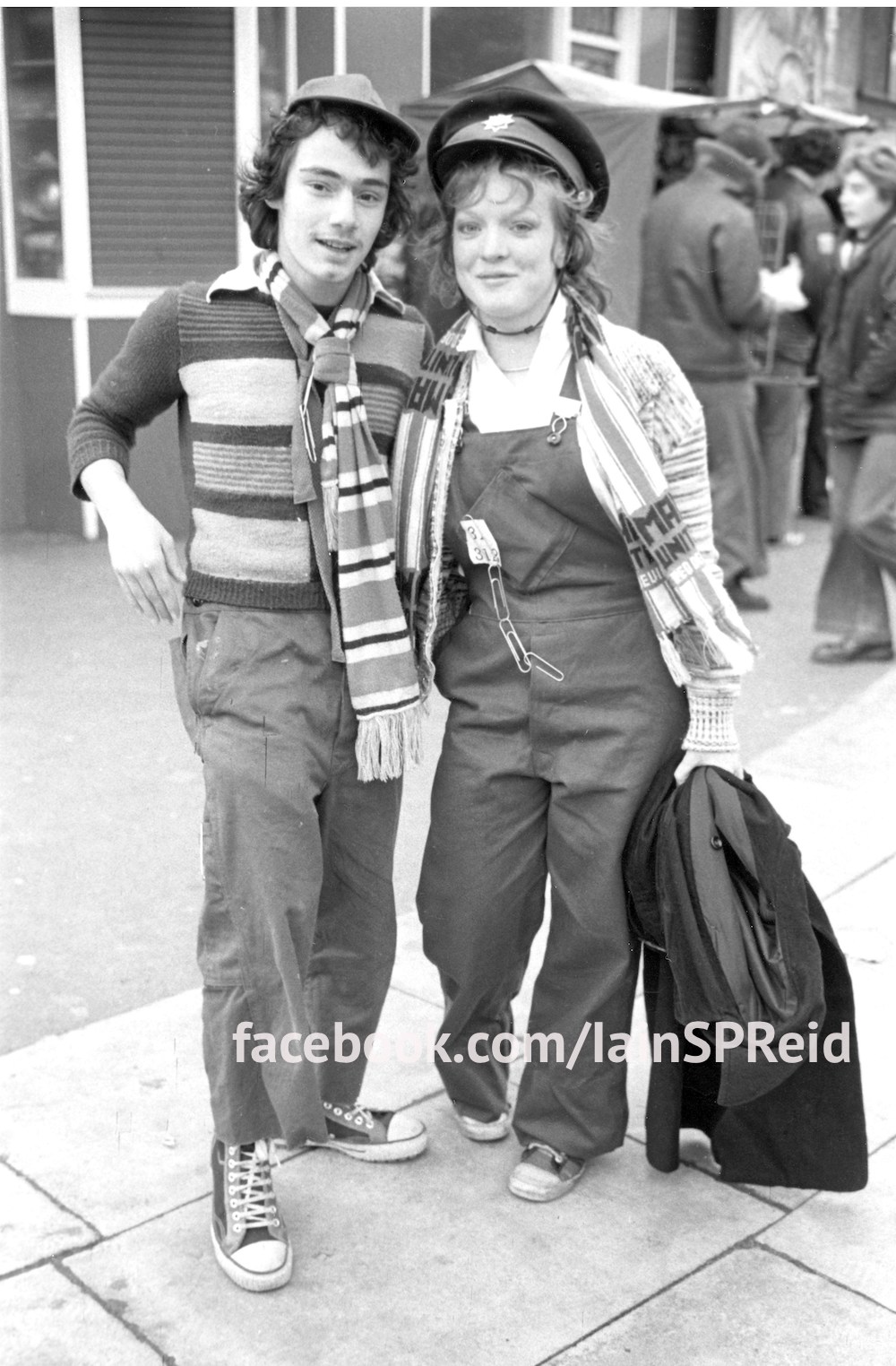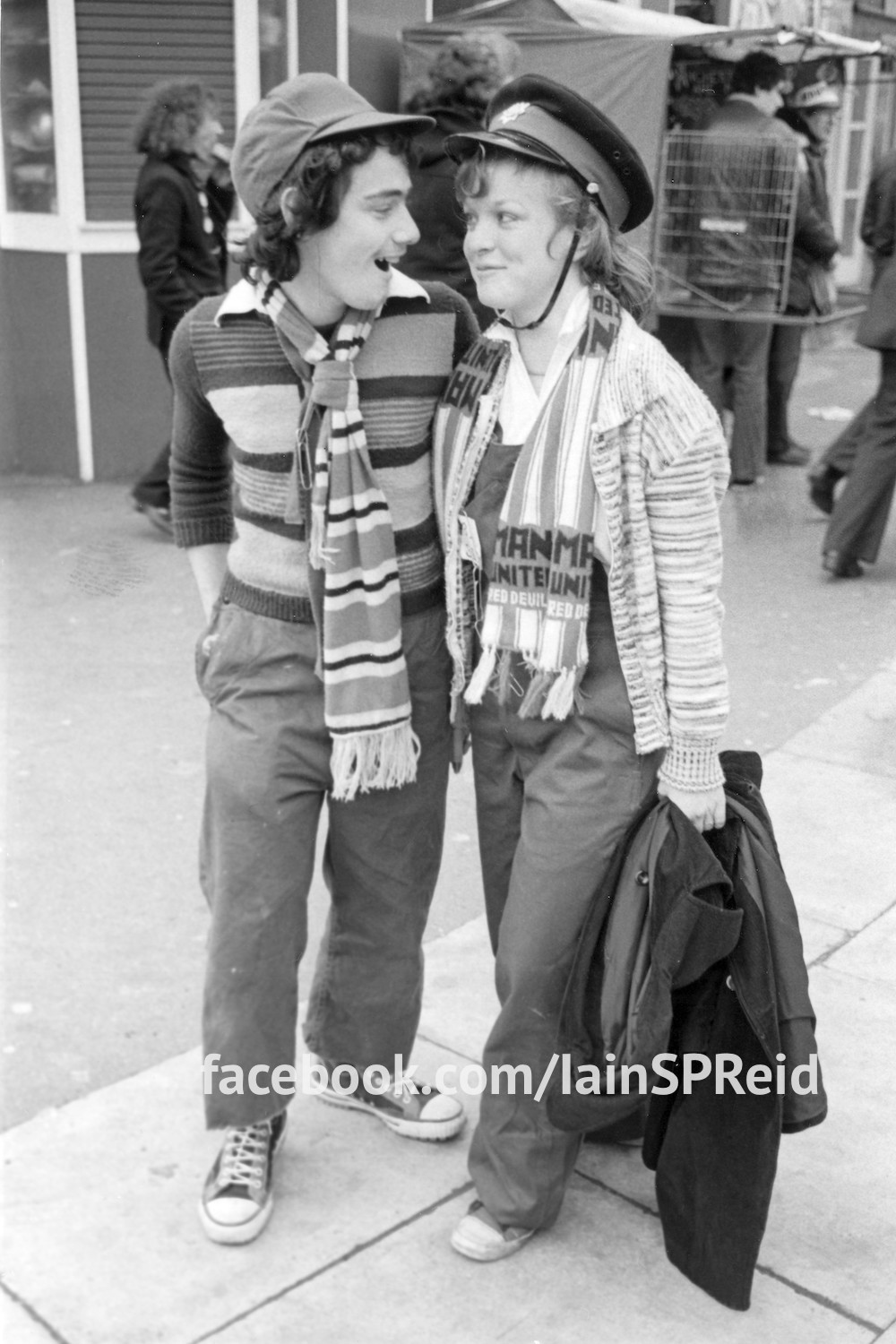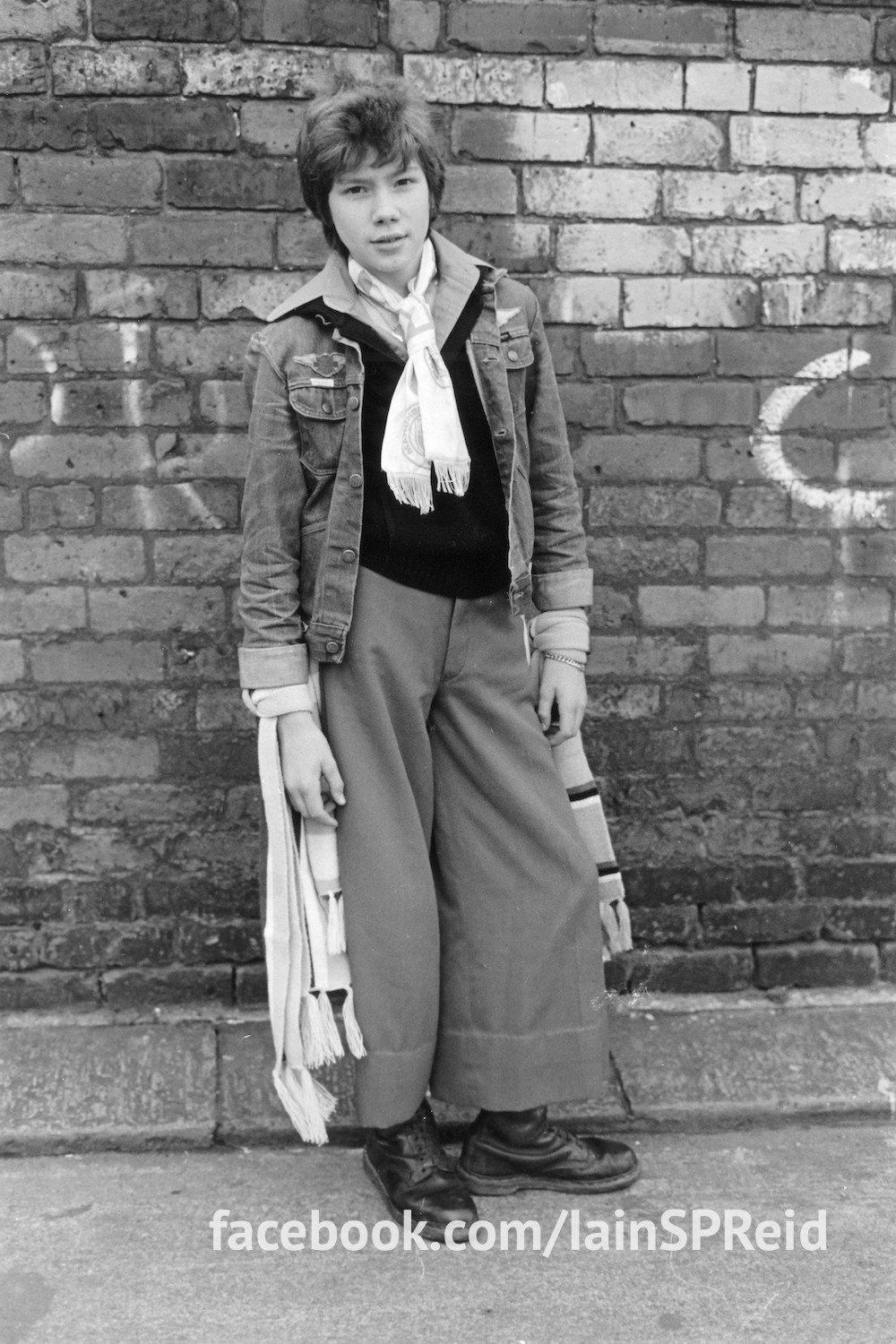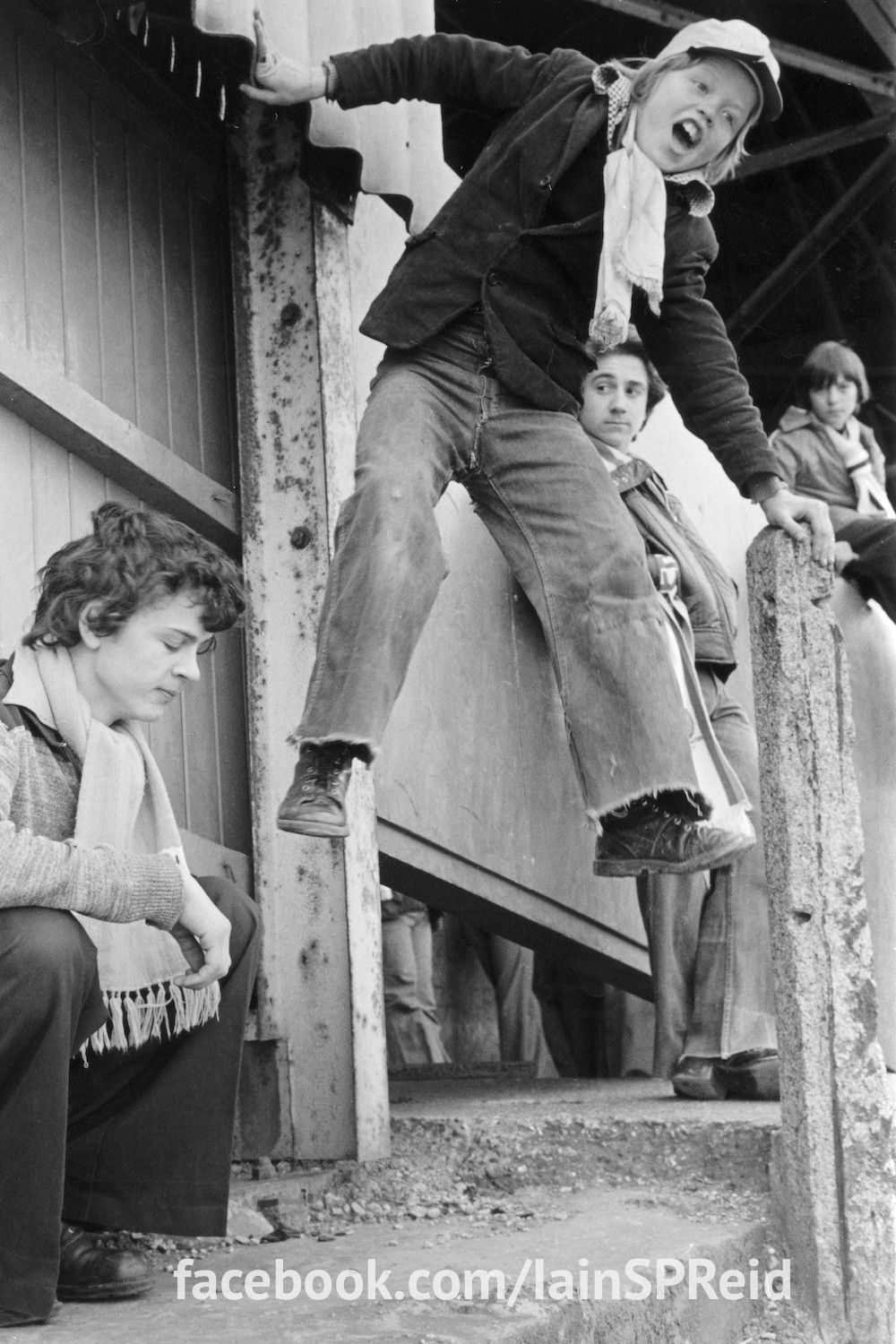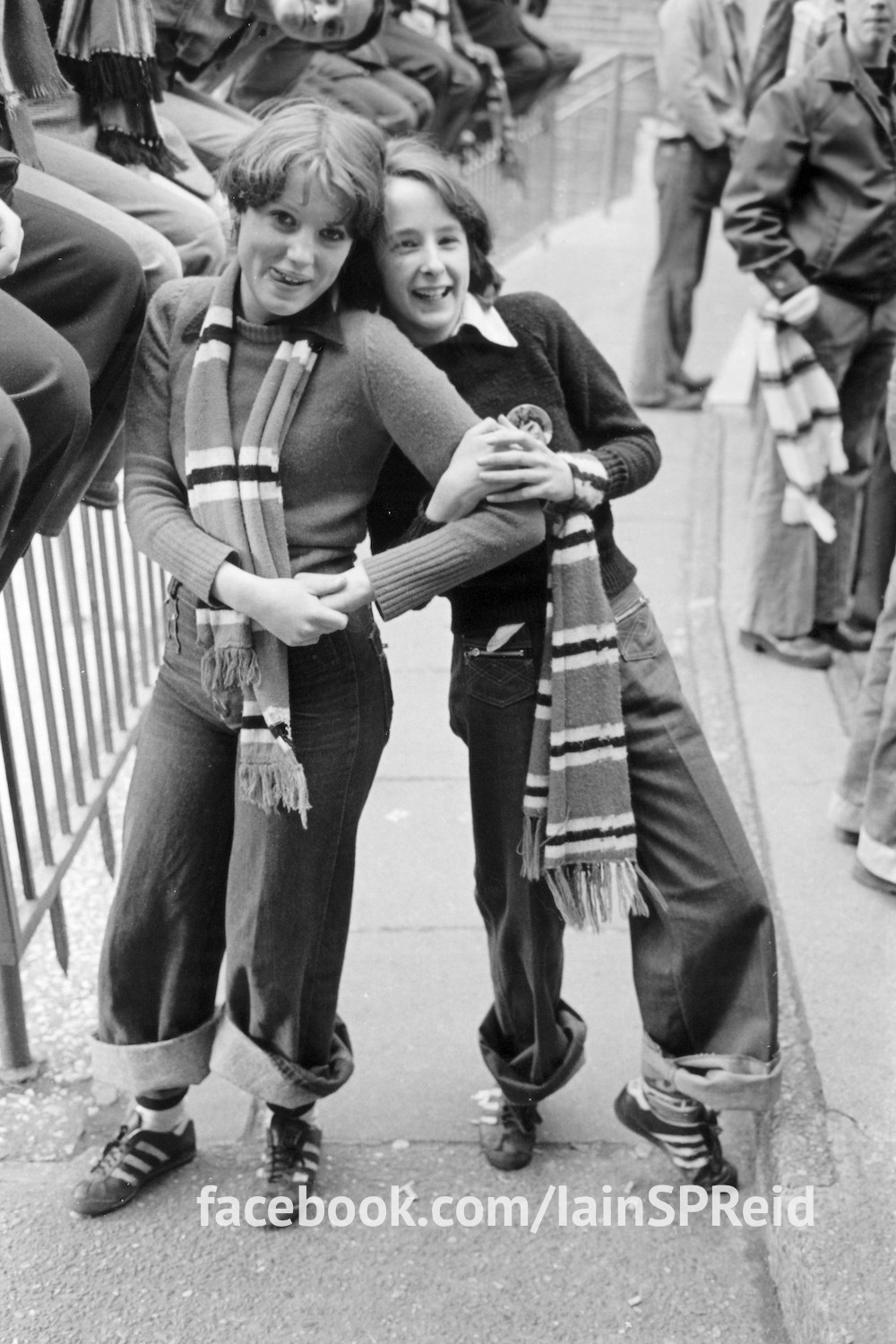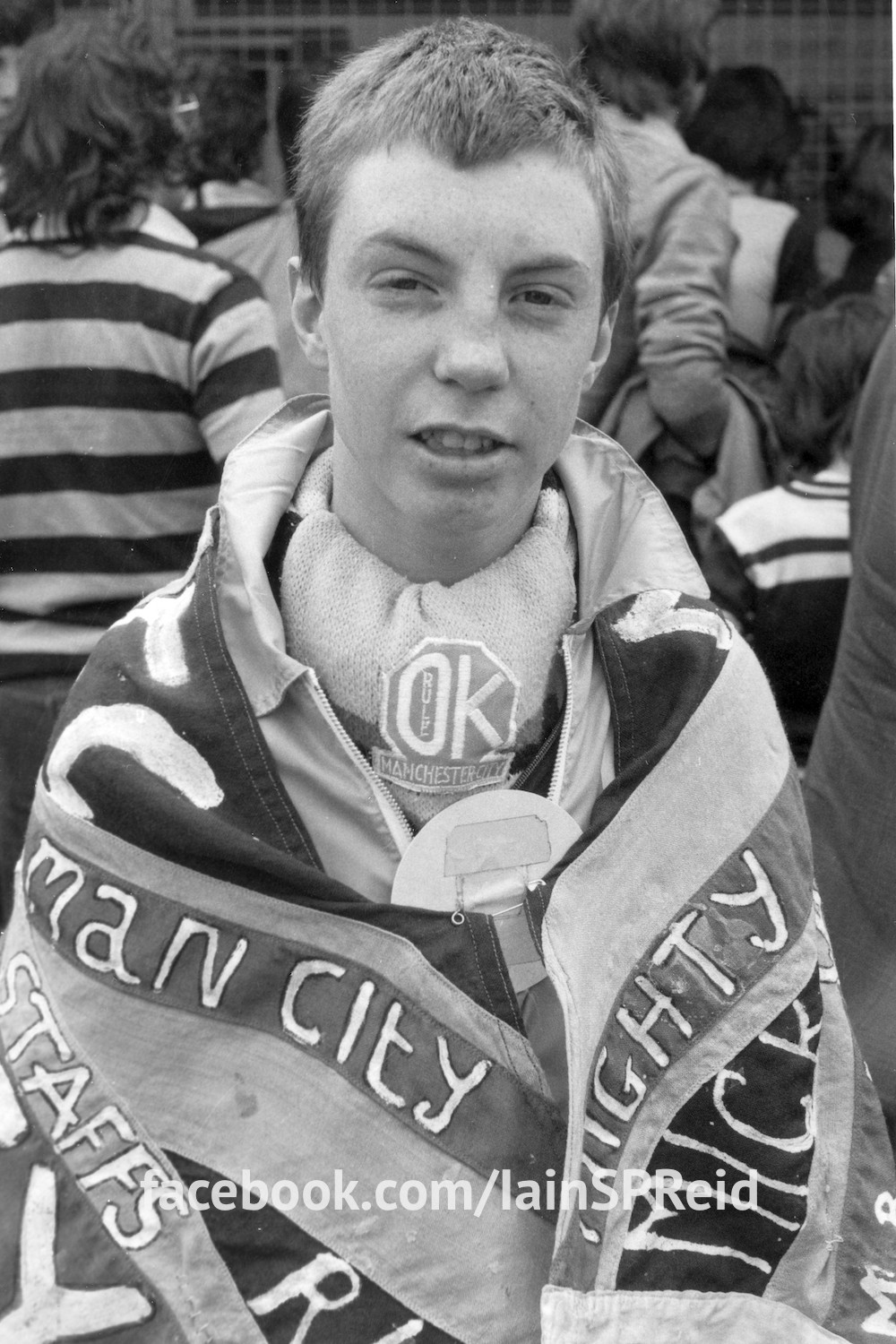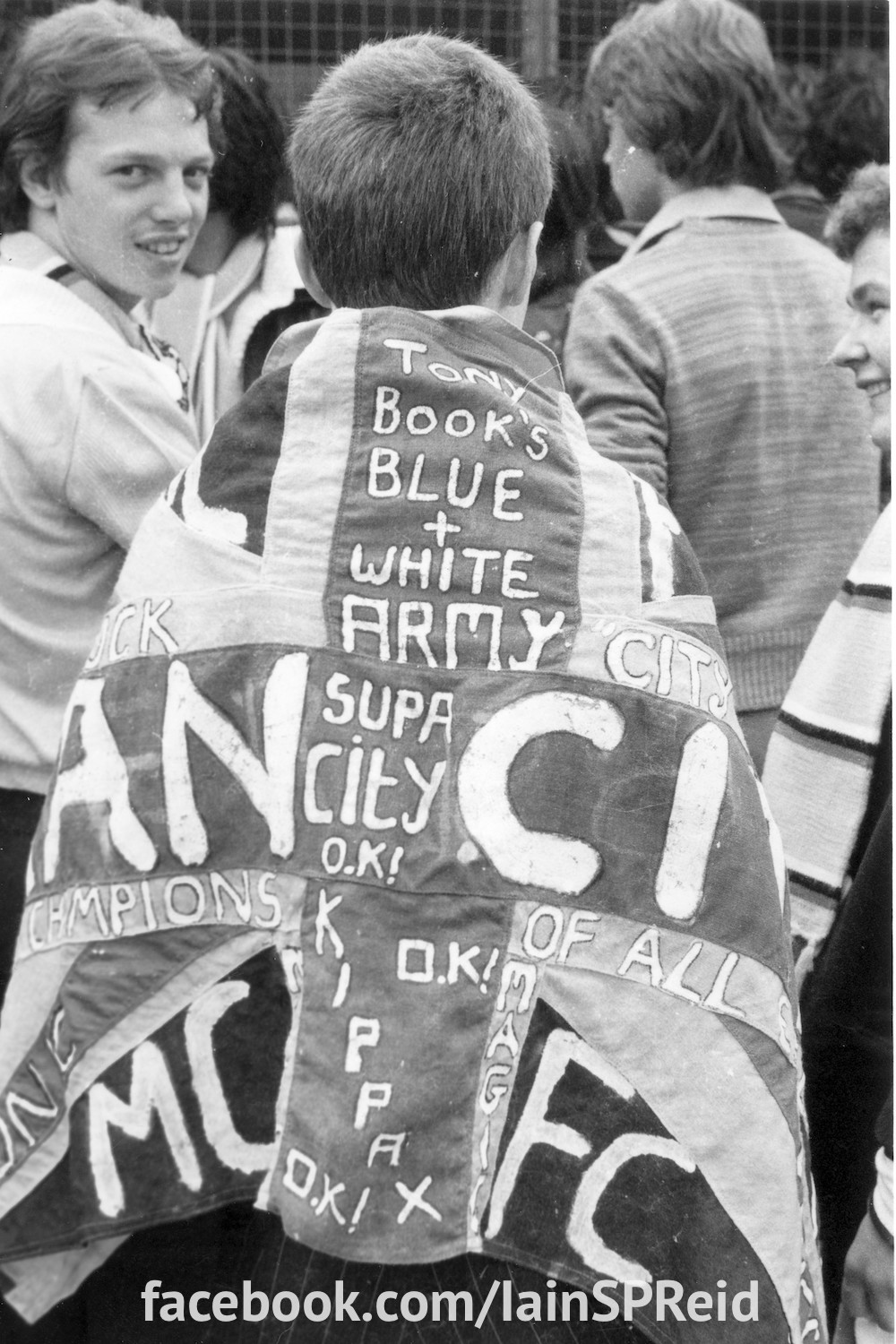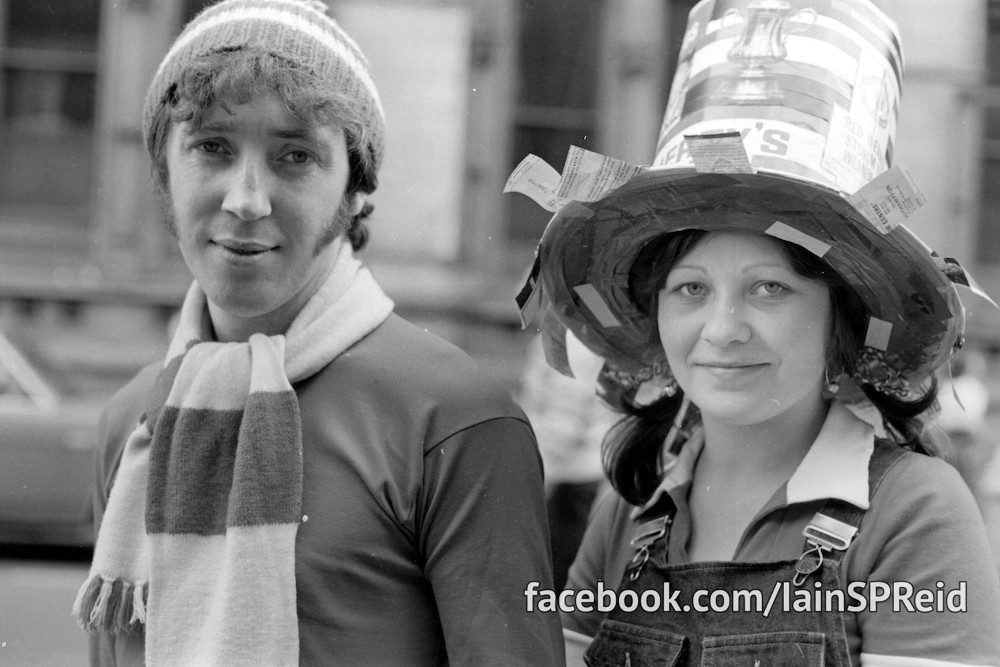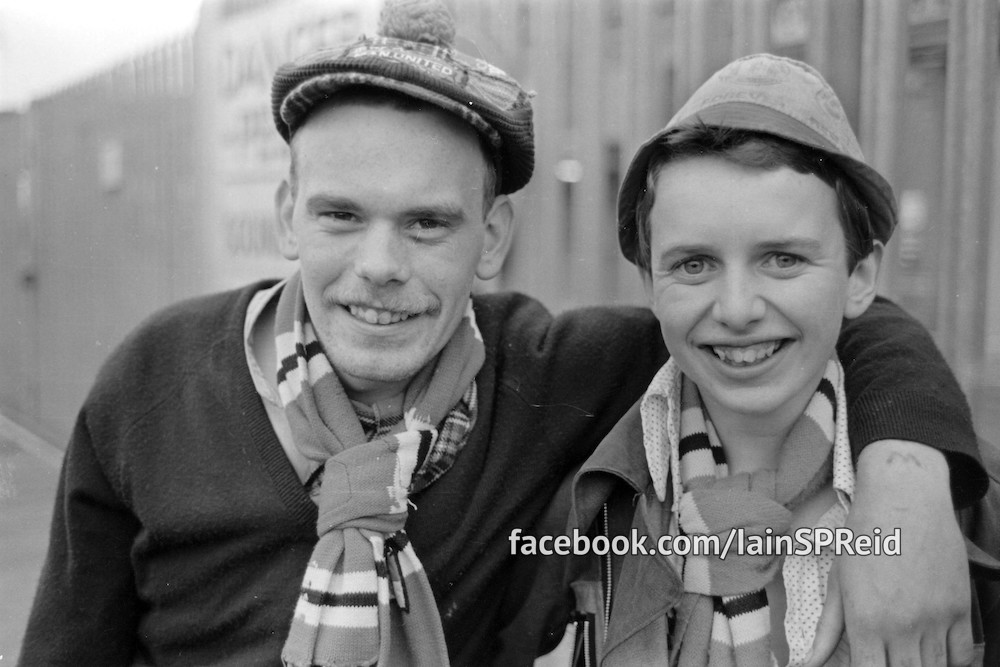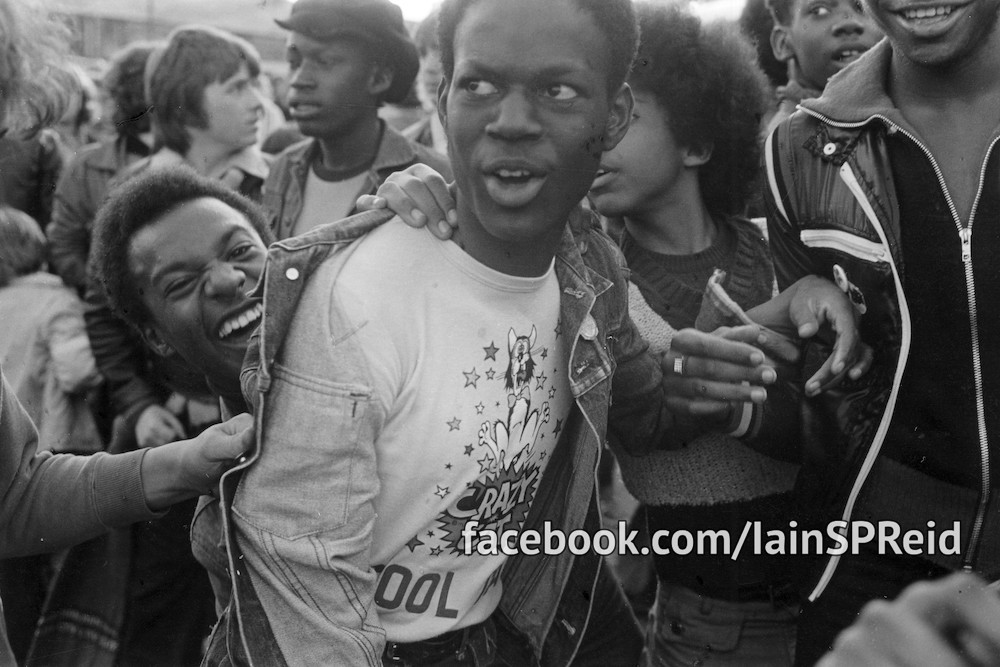 Steve Waterhouse: Rob Lapsley on the left with the toothy grin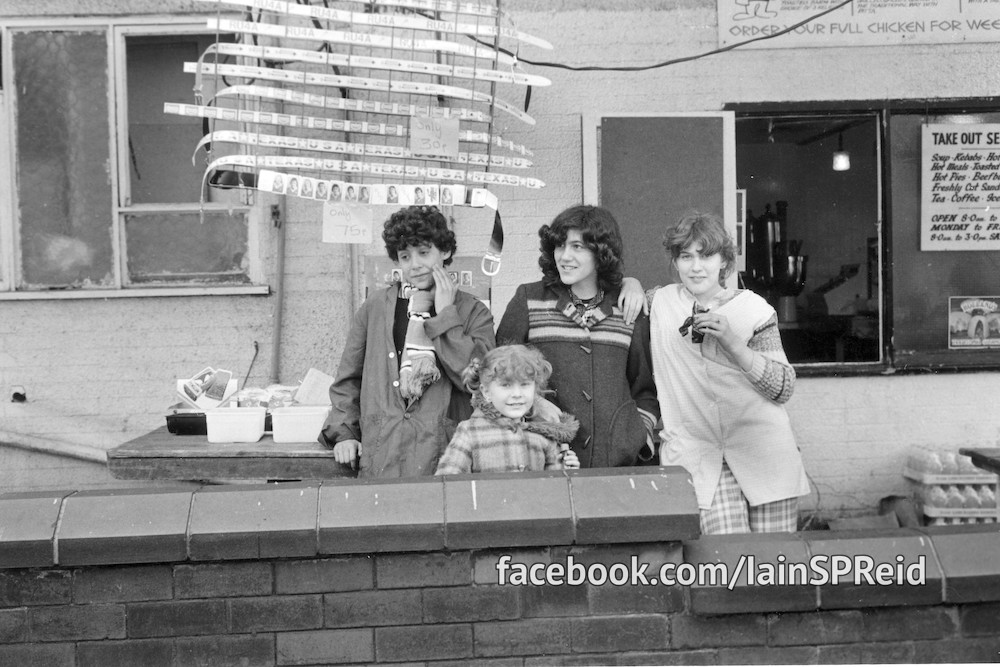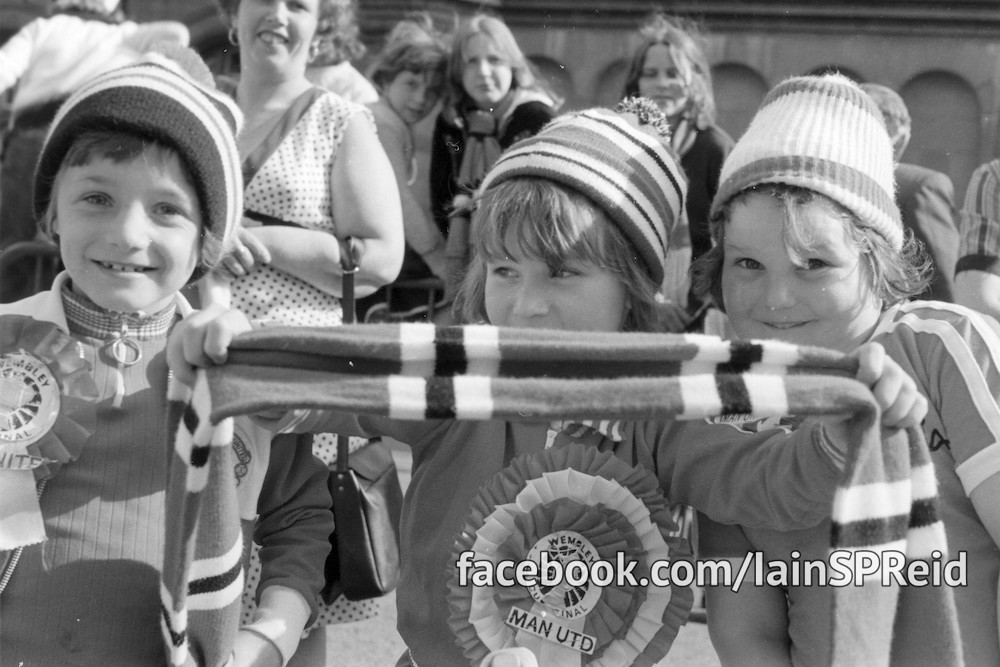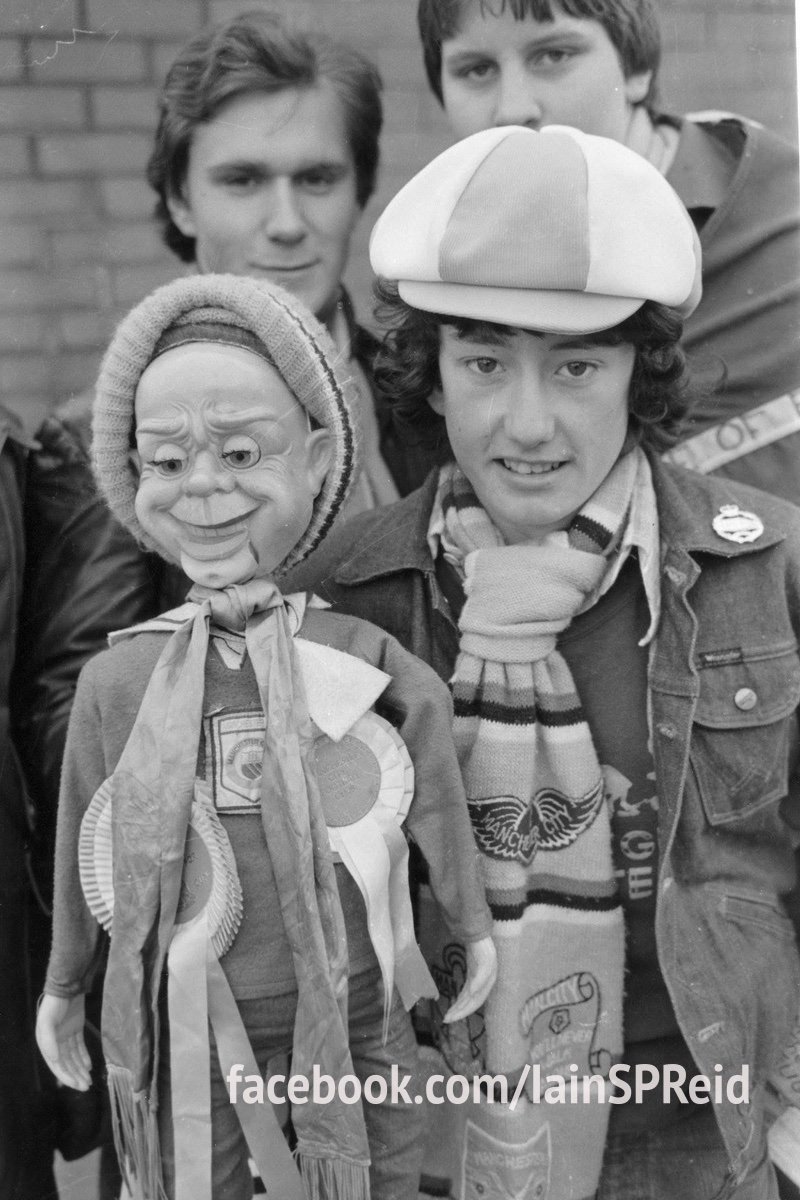 Lindsay Mchugh: I've got this Doll – maybe not the actual one. But it looks the same. It's in the loft right now as kids are terrified of it. He was my grandad's. He used to work at Maine Road. My grandad has passed away now.
My grandad worked in the office counting the money from the tickets. My dad, 2 uncles and two older brothers were programme sellers. My younger brother and I would get dropped off at Platt Lane outdoor complex to play footy for two hours before the match and then get taken to the chippy. We used to sit in the dinner hall of the local school just off Claremont Road. Then after our chippy we would go and sit in the Kippax Stand and watch them get hammered most days – the Uwe Rosler, Flitcroft, days. Most of our childhood memories were around City. Still go to most games now with my kids! (My grandad owned the grocery shop 'greaves Bros' opposite the ground too.)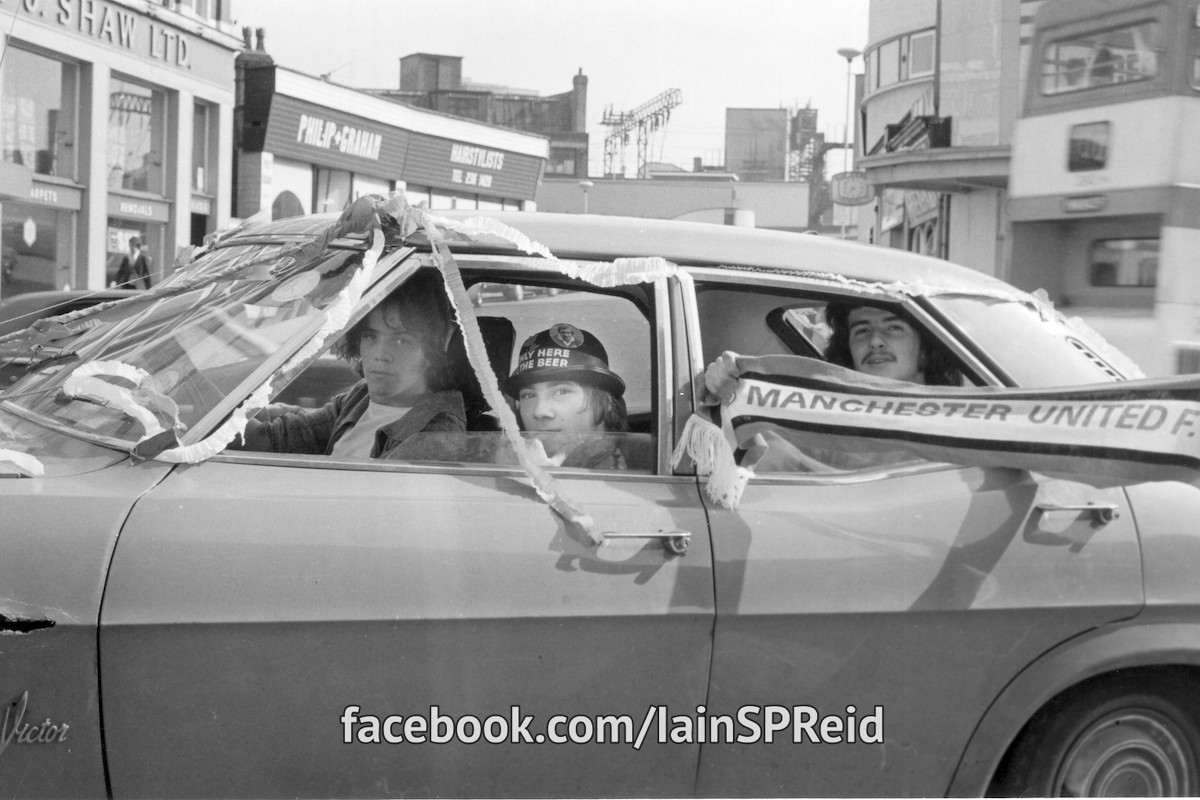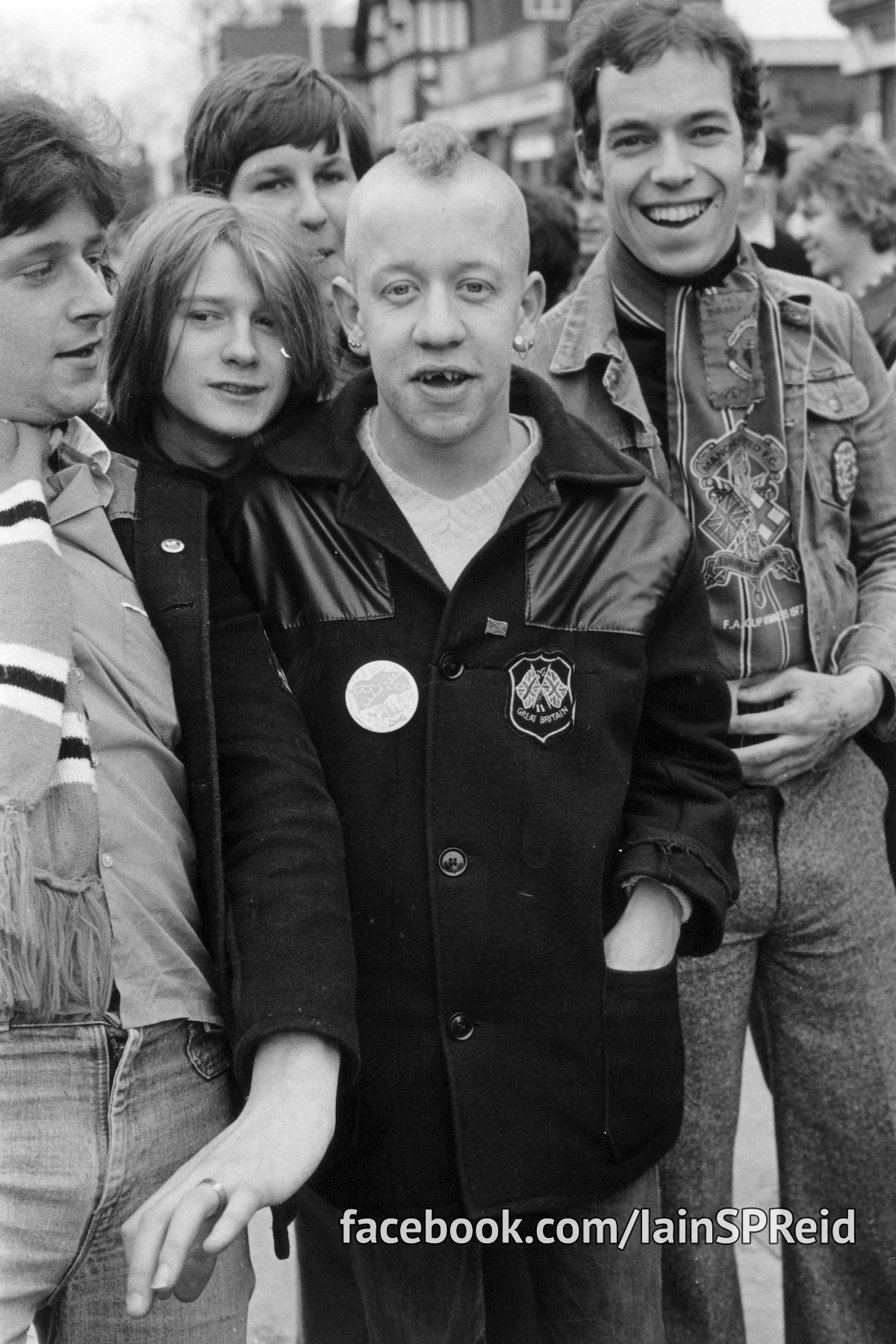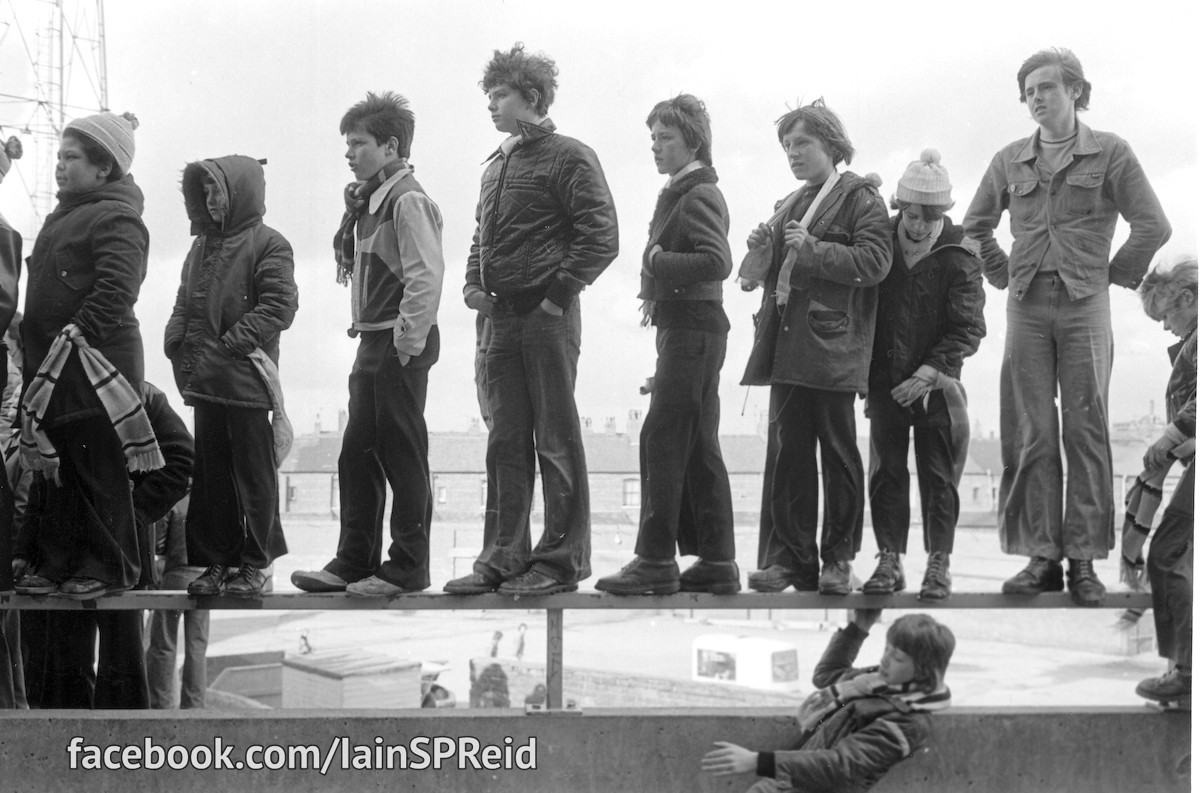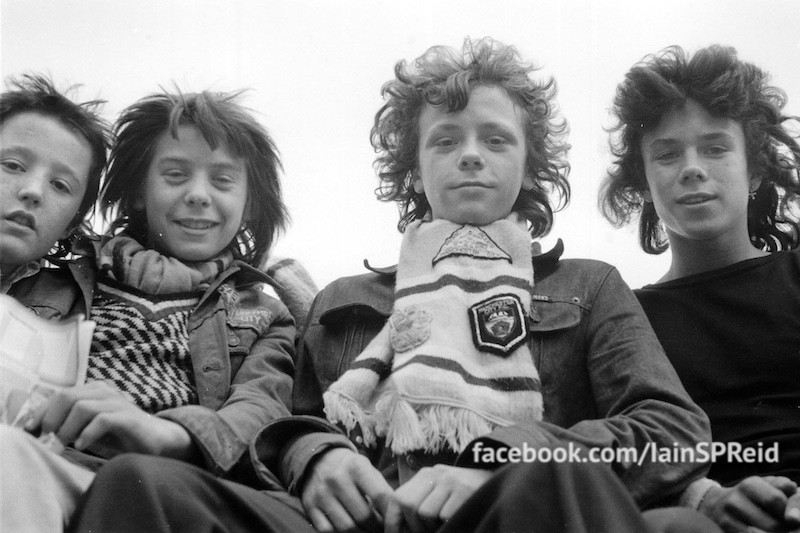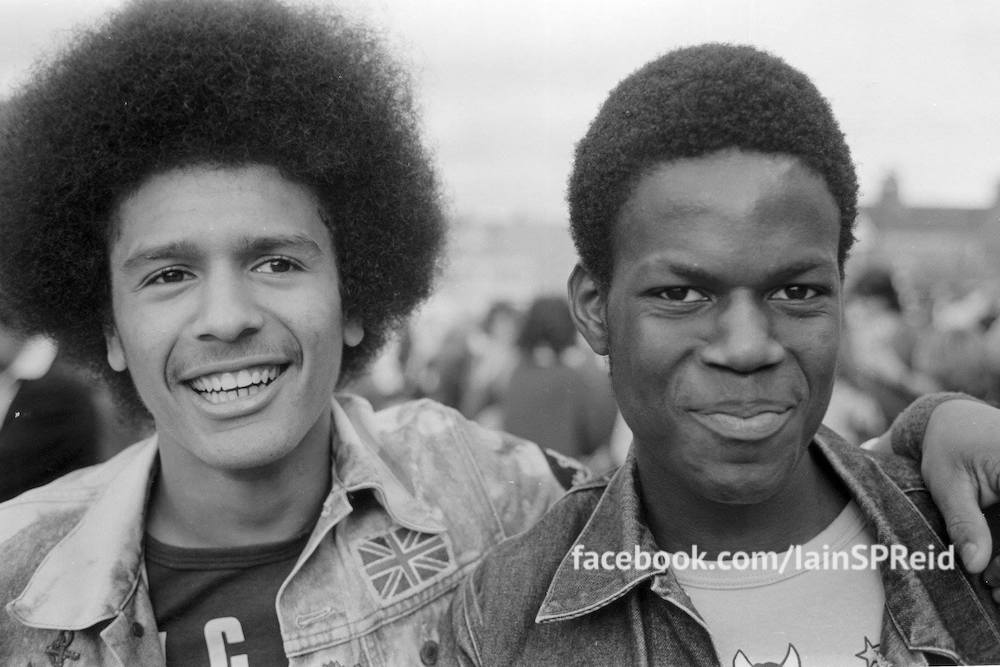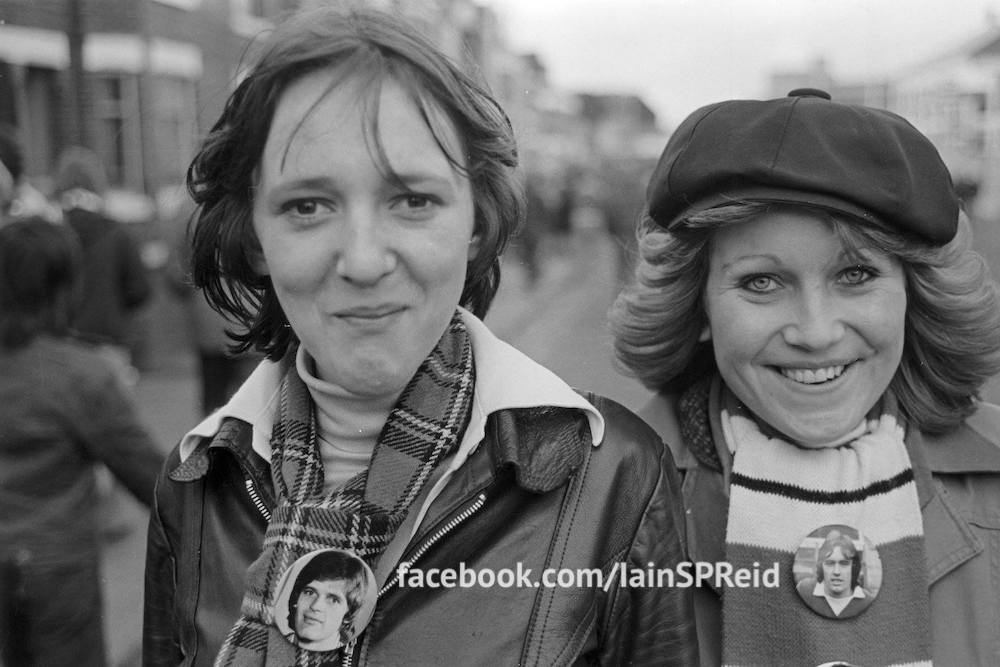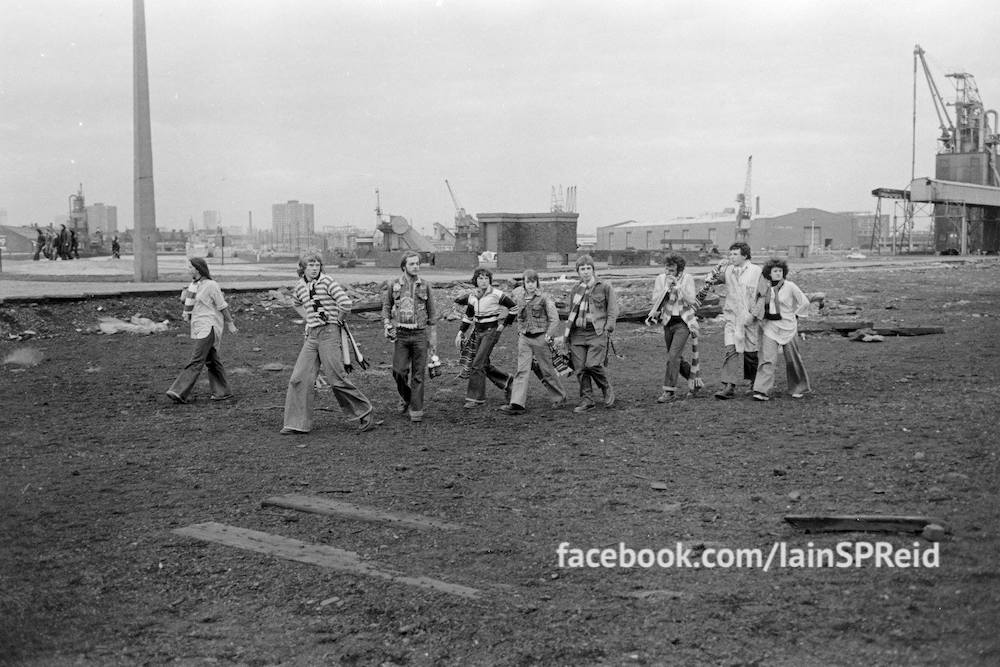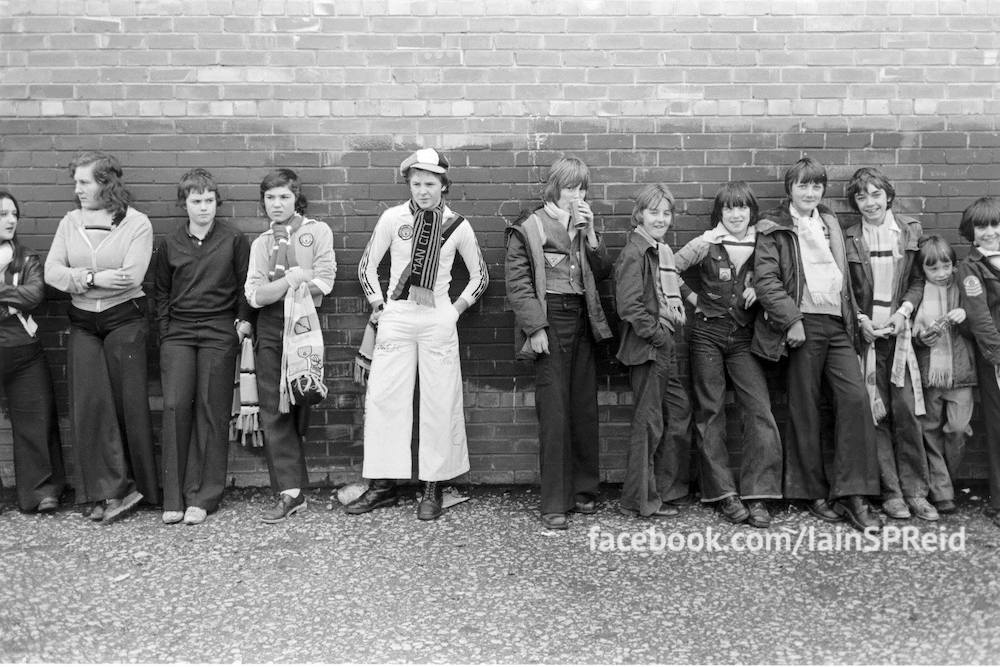 Peter Wright : That's my mate Jimmy Carr. George's brother the big lad in the middle.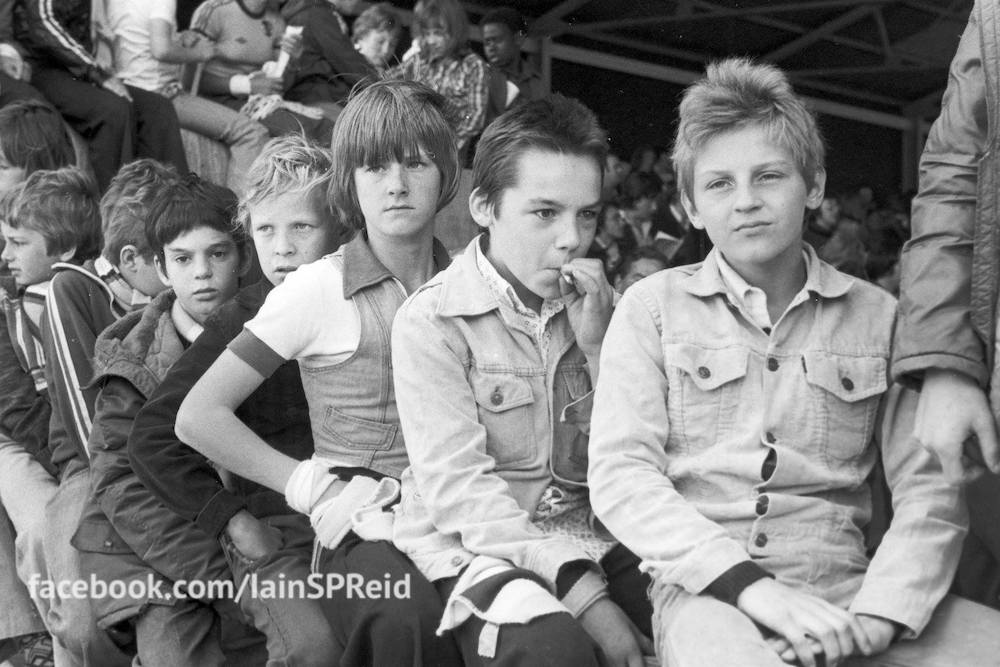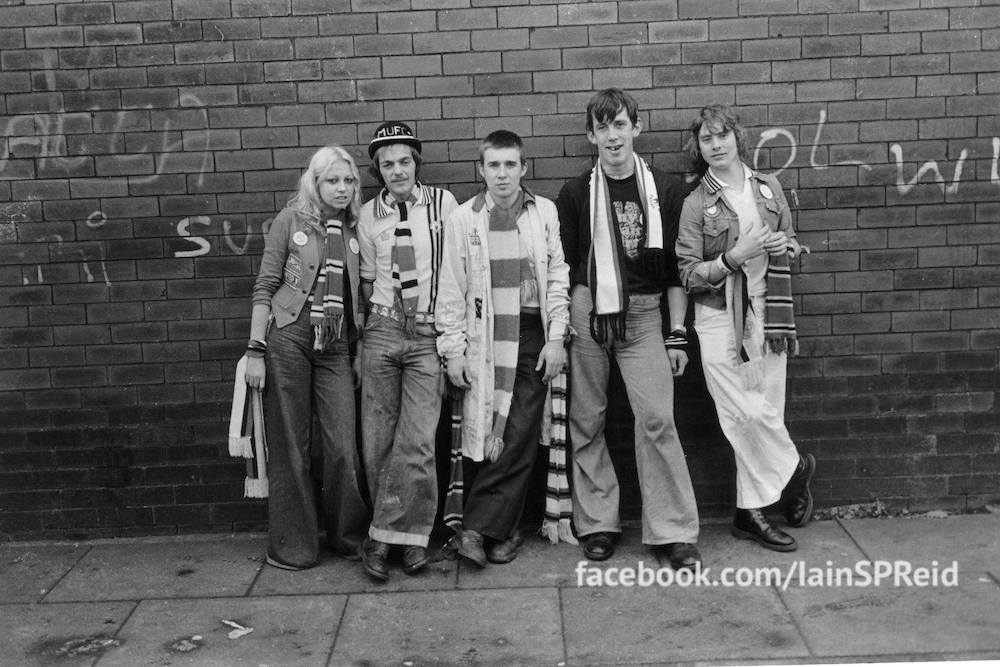 Seamus Ivory : They are from Warminster in Wiltshire. I am sure 2nd in from the left is a guy called Steve Powell.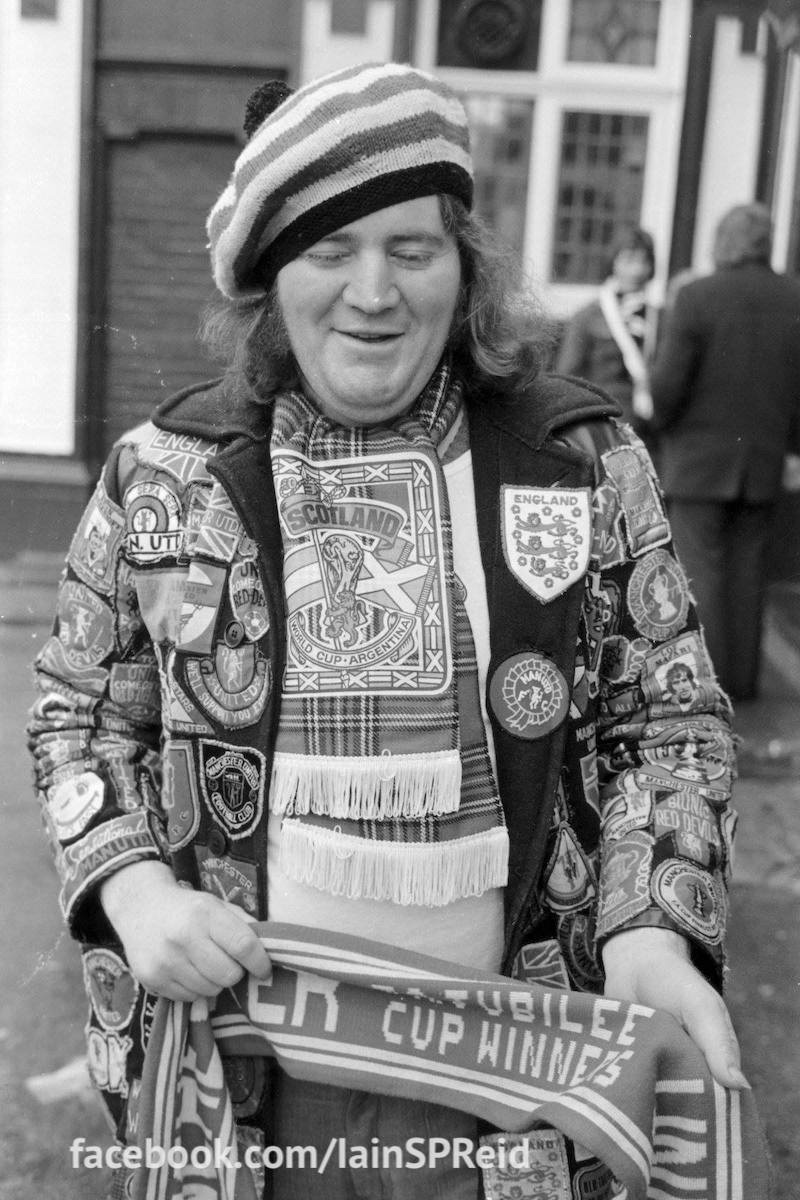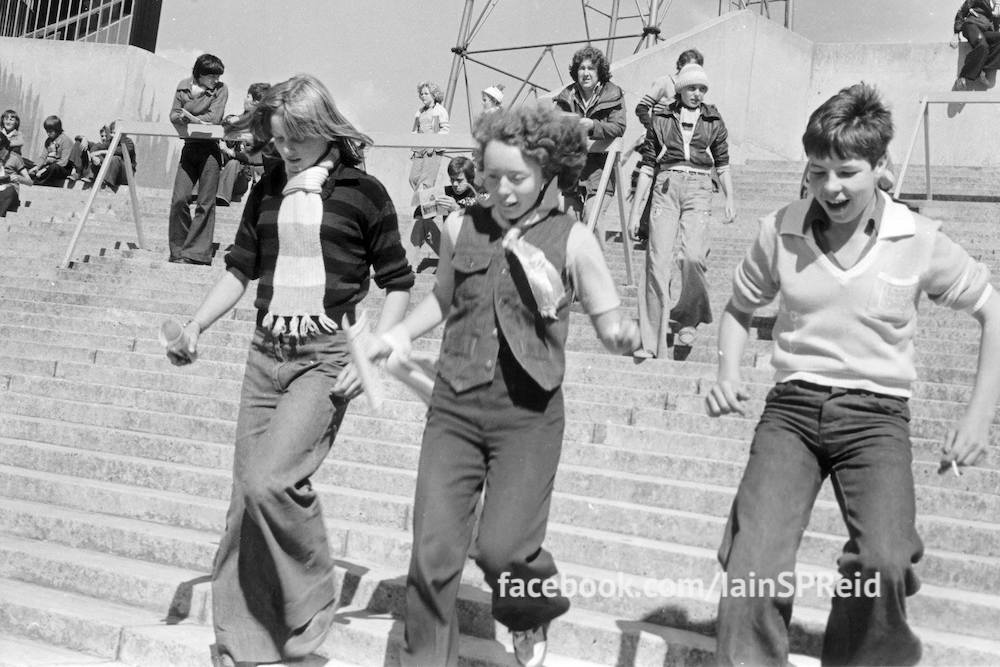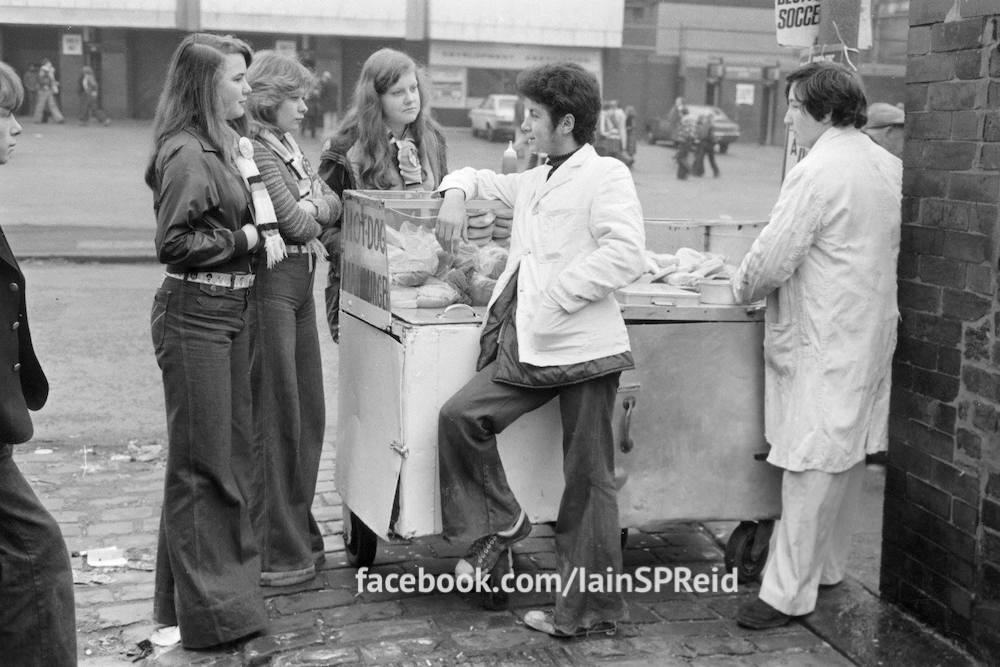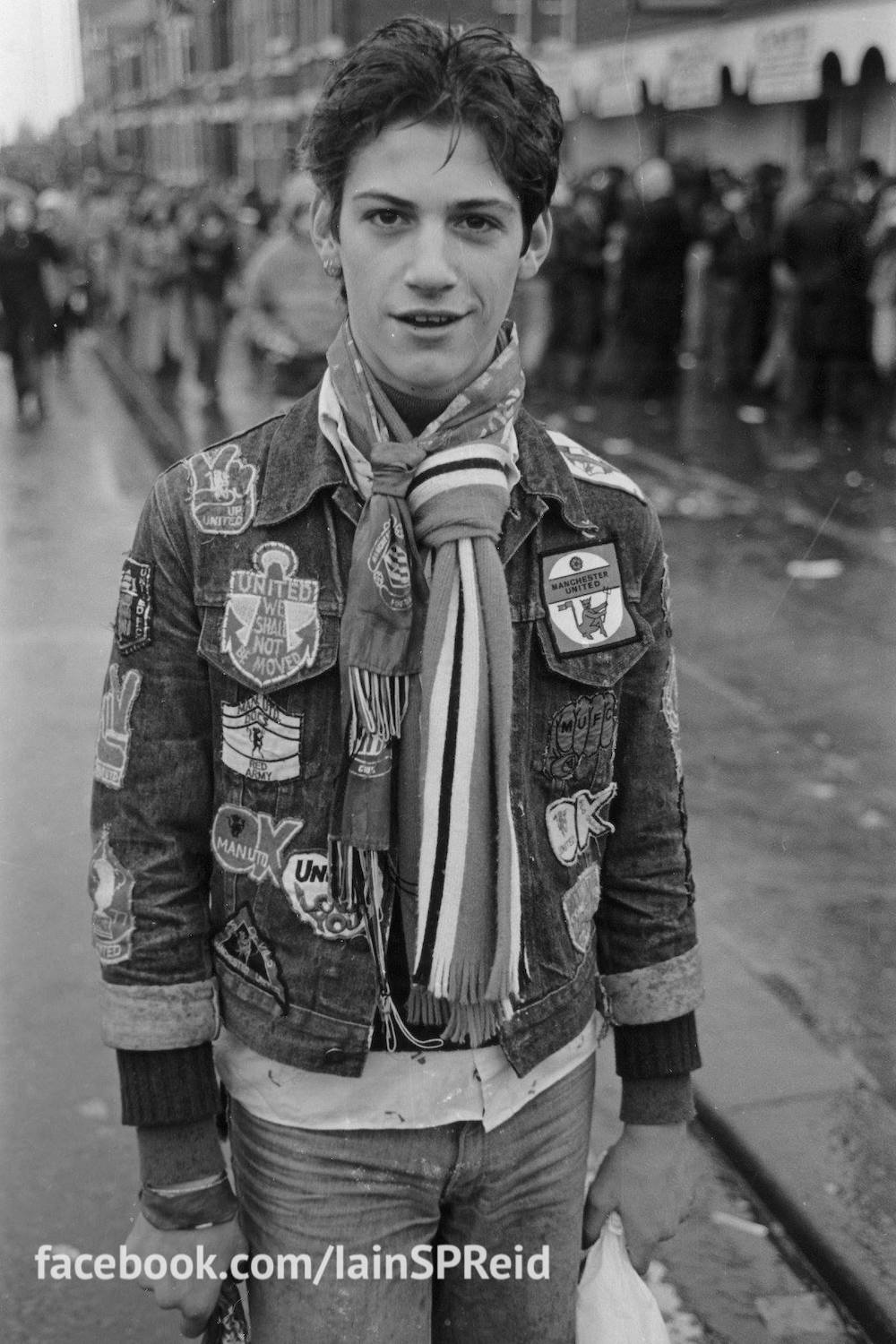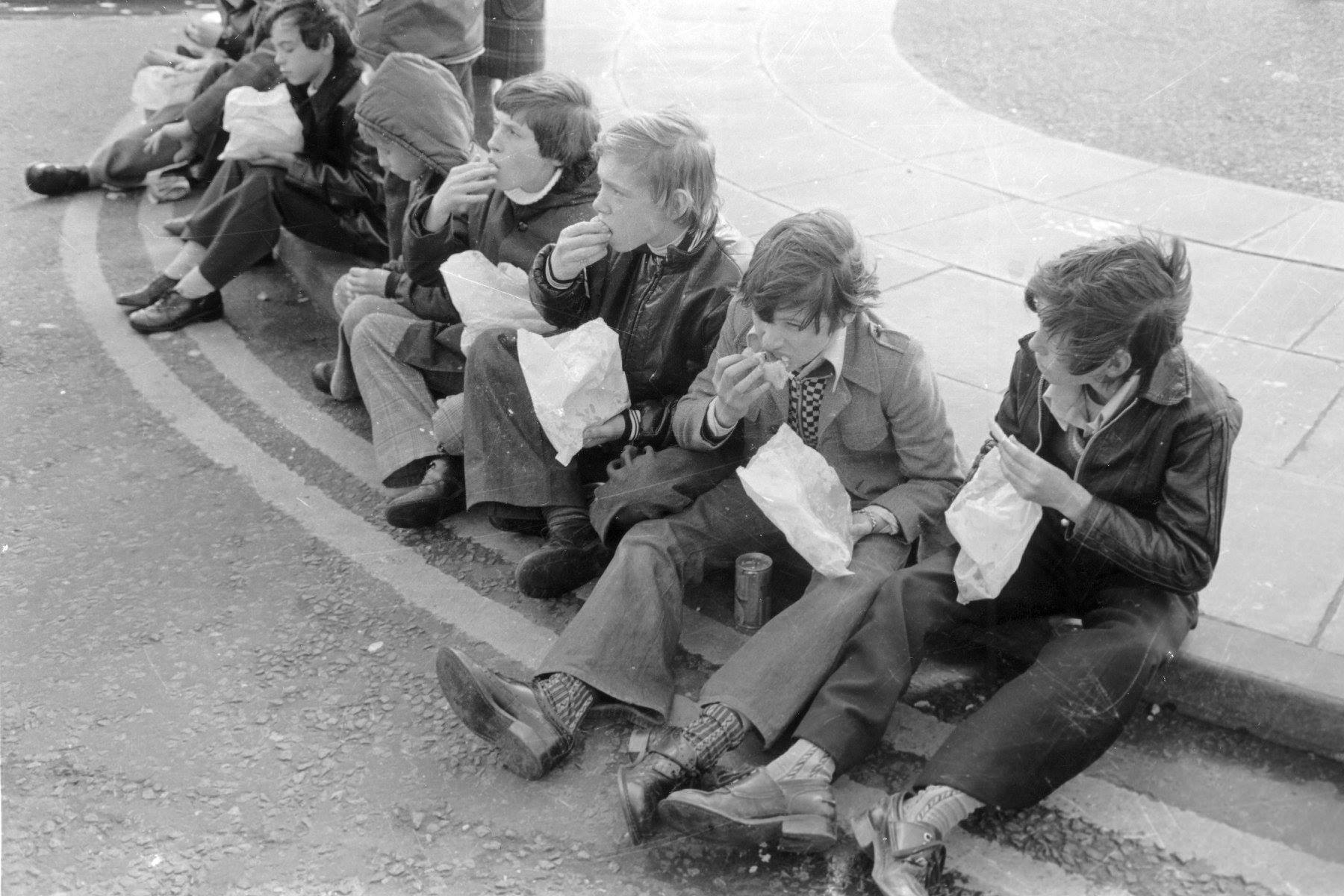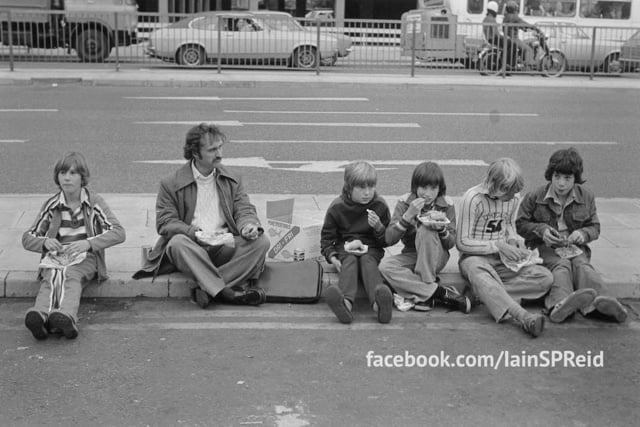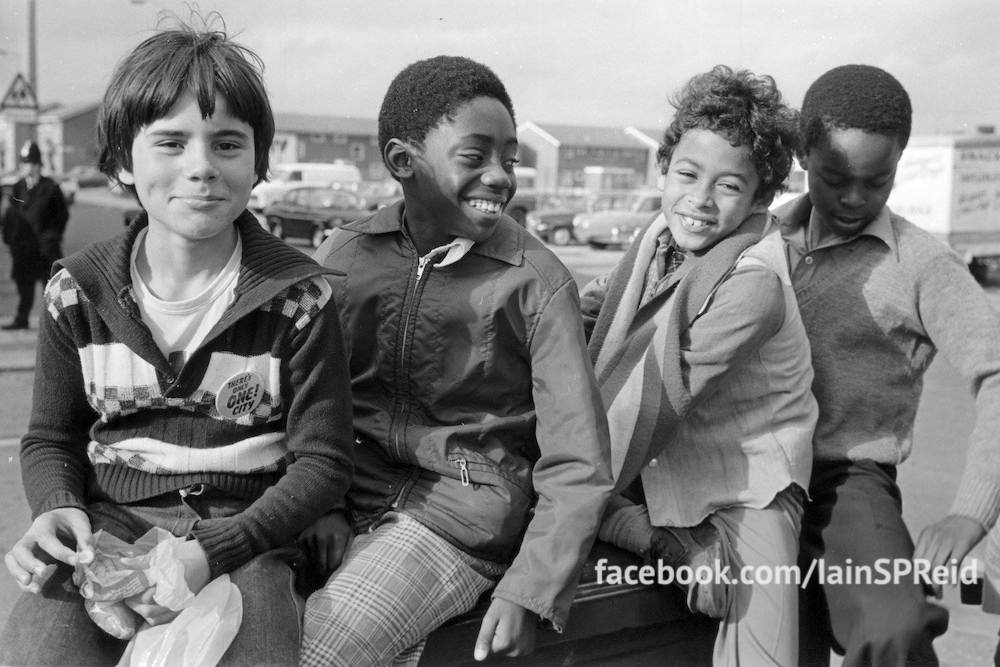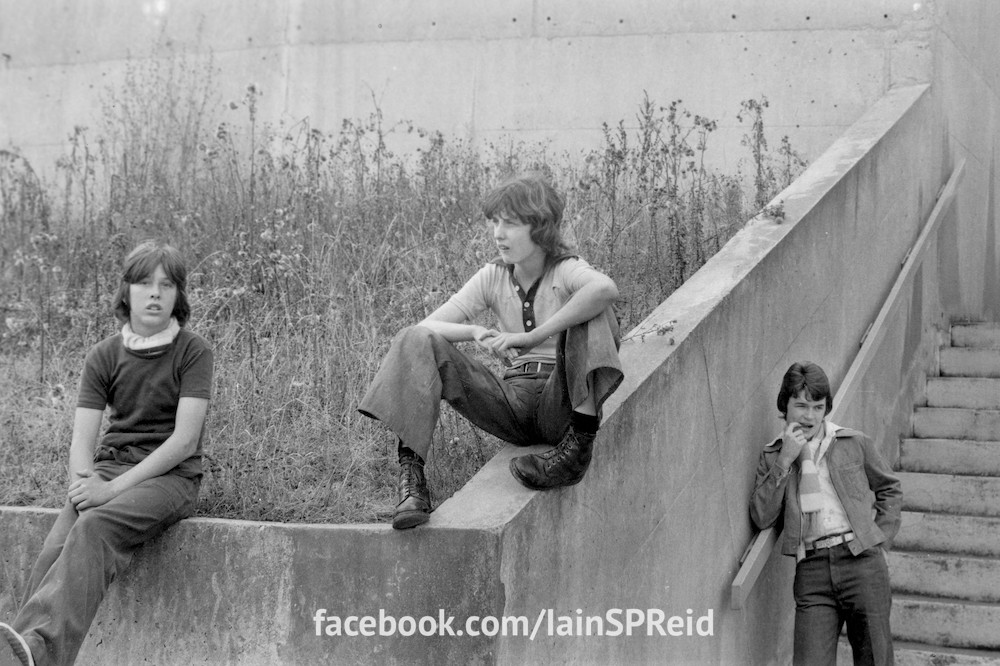 Steve Worthington on the right.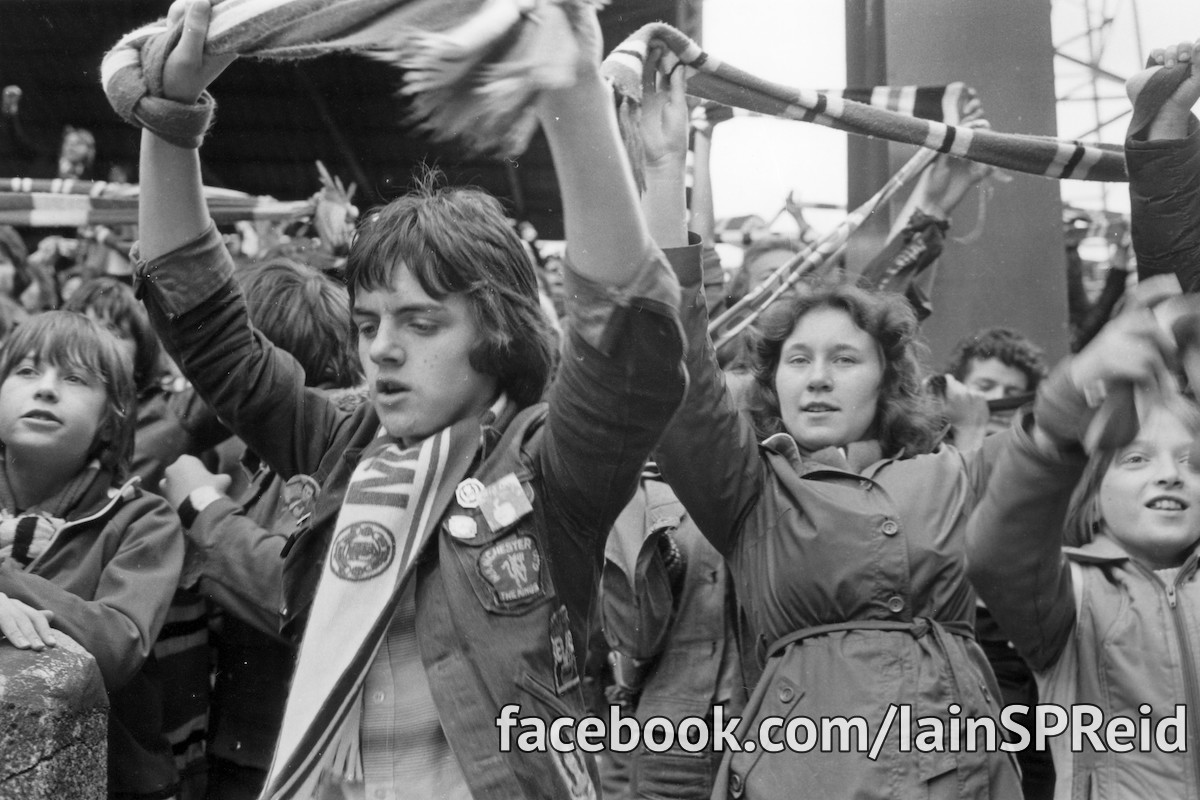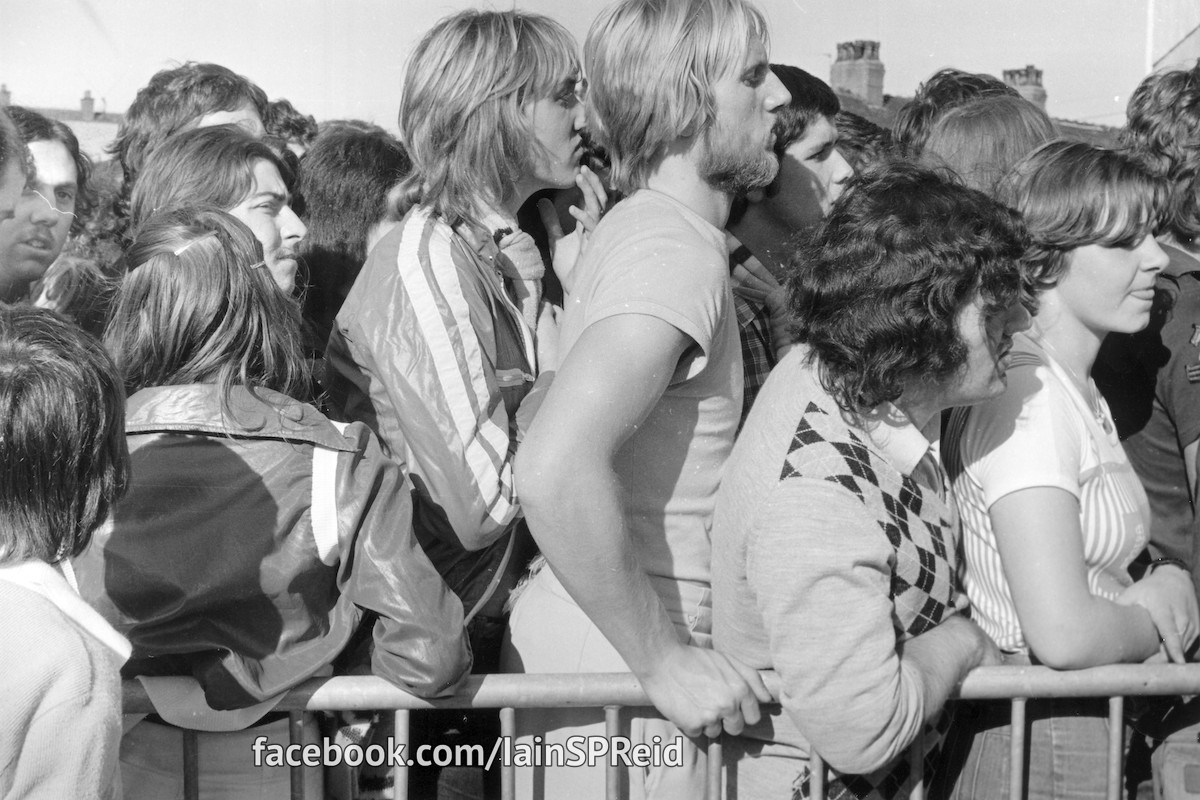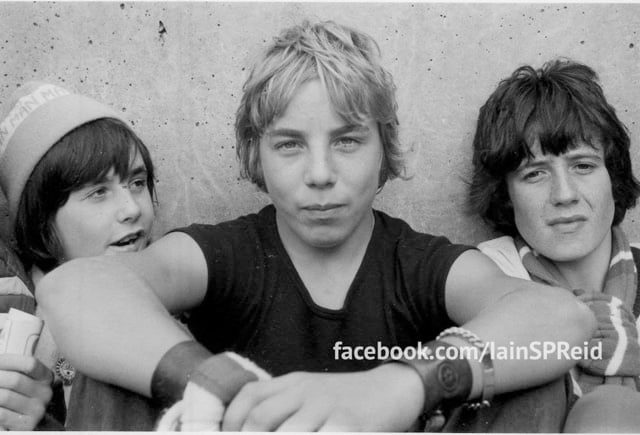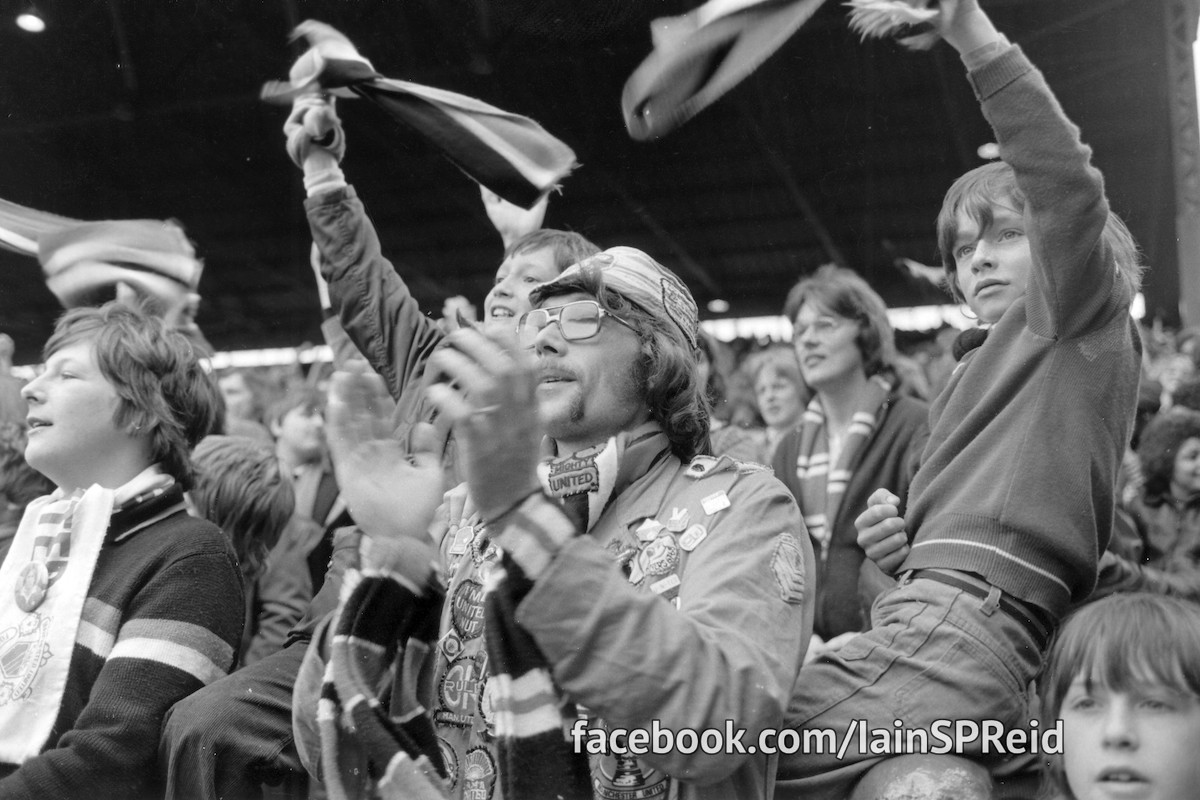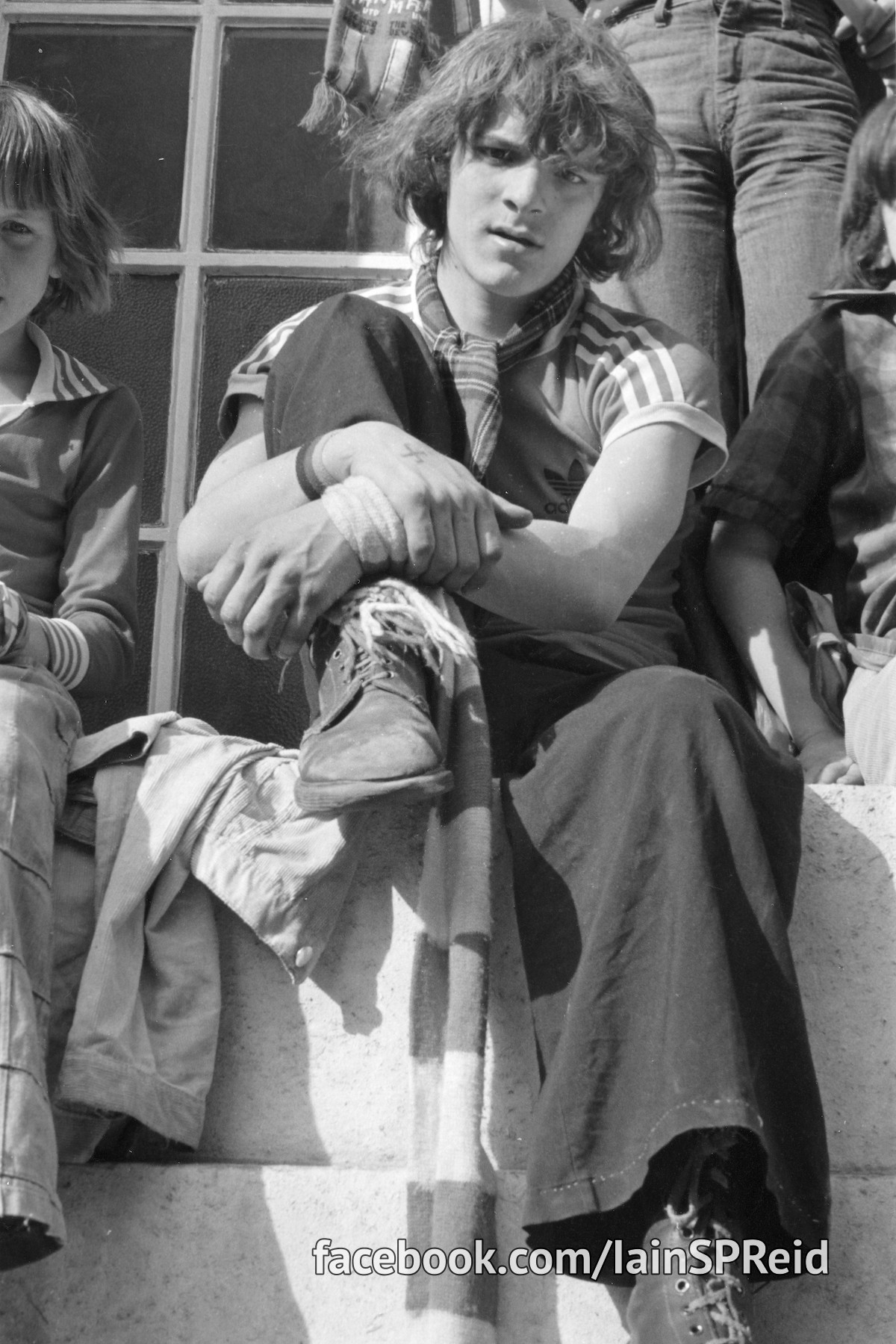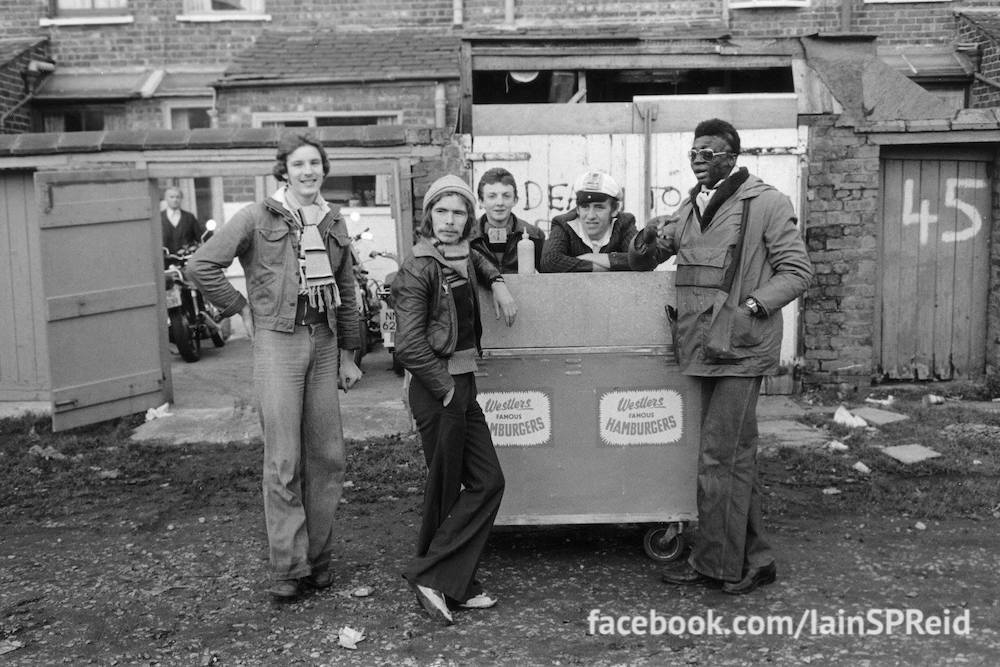 David Thompson : That's John Burgess.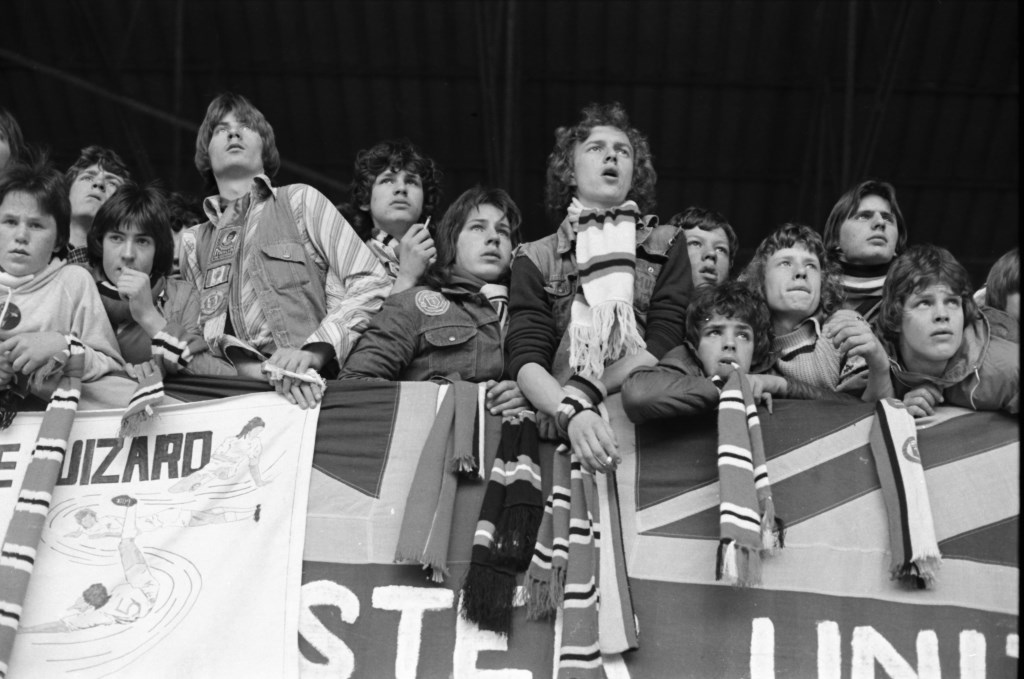 If you know anyone in any of these pictures – and want to buy a print – please get in touch here on on Iain's Facebook Page.