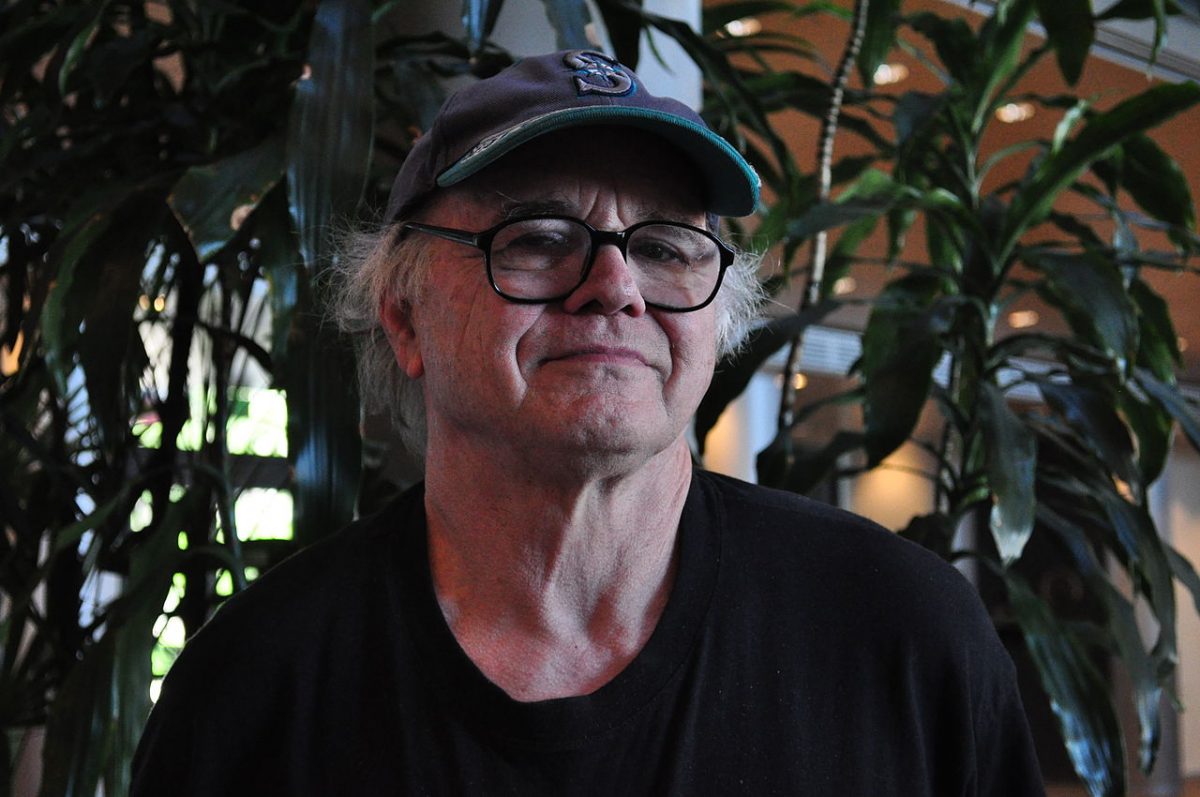 Gregory Blackstock was born in Seattle in 1946. He's an autistic savant. But it was only in the late 1960s that autism was established as a separate syndrome. Blackstock's family doctor misdiagnosed him as a paranoid schizophrenia. As one biography tells us, Blackstock was institutionalised for some years, working with specialists. A doctor said the aim was to make "less robotic". From the age of 10 to 15, Blackstock was sent to special boarding schools for "troubled" children.
When not working as a newspaper carrier and a pot washer at the The Washington Athletic Club for over 20 yers, Gregory Blackstock drew. In 1966, he appeared in the Seattle Times holding The Great Caped Crusaders, a drawing featuring Batman and Batgirl surrounded by sound effects such as Bam! Bonk! Wham! Zing! Gregory's artistic output accelerated when he retired from the his job at the club. "I just wanted to get away from drudgery," he said. Steadily he built up a body of work numbering around 175 pieces.
In 2003, Blackstock's first cousin, Dorothy Frisch, heard about a gallery representing 'Outsiders' and submitted examples of his meticulous work. The gallery liked it. A solo art exhibition followed.
And what of his pictures? The Courtesy Garde Rail Gallery writes that his choice of subjects is deeply personal, each element drawn from memory reflects part of his life:
For instance, his obsession with visiting, photographing and drawing buildings and candy, from the state of Vermont, is directly linked to memory of the Maple sugar candies his Grandmother Blackstock gave him as a boy. Vermont is the most recognized state in the U.S. for the maple sugar industry. Some subjects of his drawings are of a more current influence however, such as the dog breed drawings. Blackstock has affection and adoration for dogs but due to his Autism is unable to care for a pet. If he sees a person walking or petting a dog, he takes great interest and dogs frequently come up in conversation. He can recite the entire Disney movie "Lady and The Tramp" word for word.
And he made collections on the page, putting the world in order, like Adolphe Millot did with eggs and the Brockhaus and Efron Encyclopedic Dictionary did with most things.
In Blackstock's Collections, Karen Light-Piña of the aforesaid Garde Rail Gallery, who discovered Blackstock in 2003, catalogs his visual lists. She writes in the introduction:
His remarkable memory serves Blackstock well as he renders images on paper with paper, markers, and crayons. I commented on how many tiny differences there were in the teeth from one saw blade to the next in his piece The Saws. He replied, in a somewhat frustrated tone, that it took him two visits to Home Depot to memorize them all. He uses no straightedge ('No need,' he says) yet his layout is impeccable. And if asked, he can reproduce the same images exactly, time and again — a skill to cartooning or illustration, professions in which Blackstock might have excelled under different circumstances."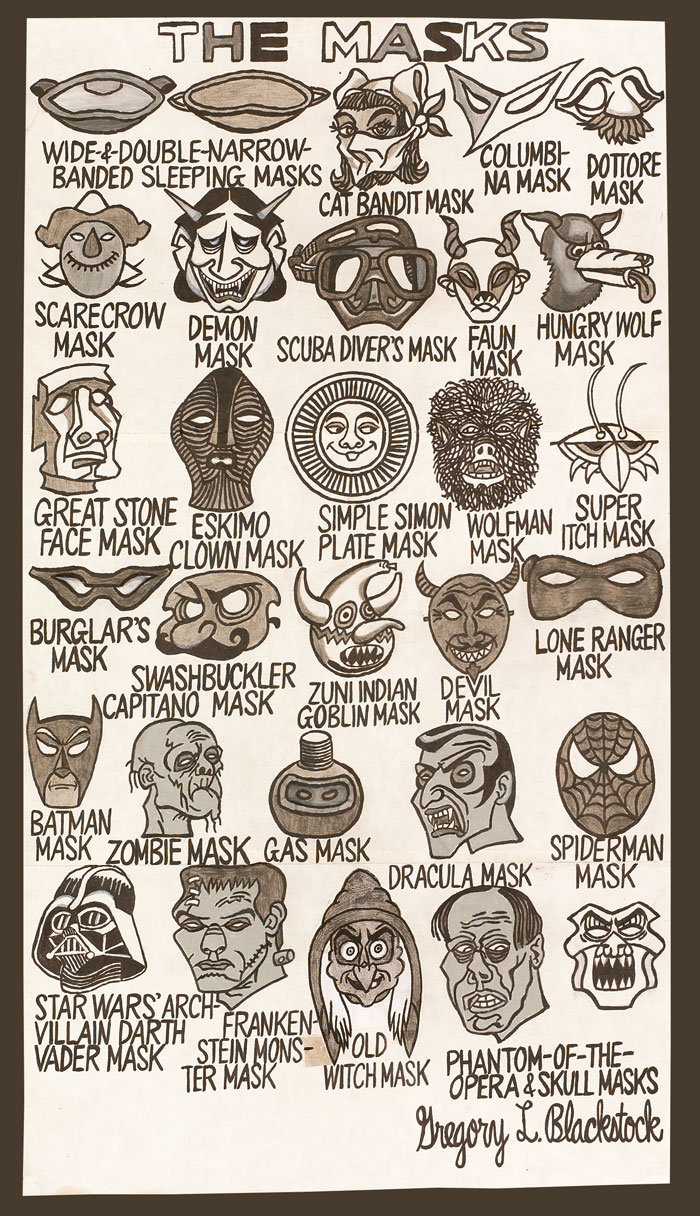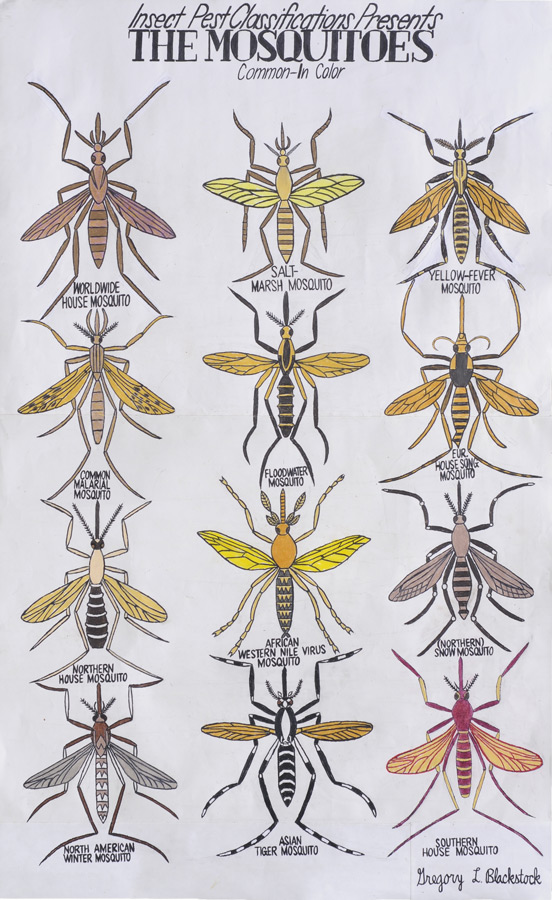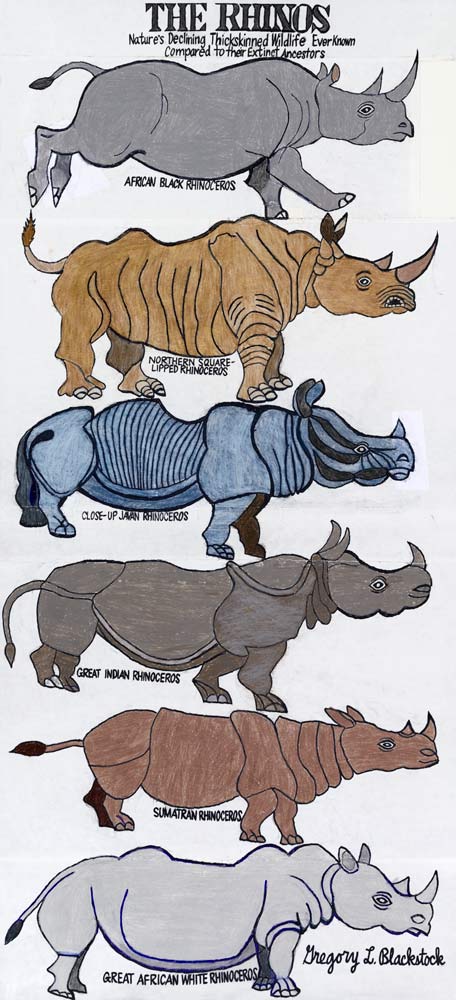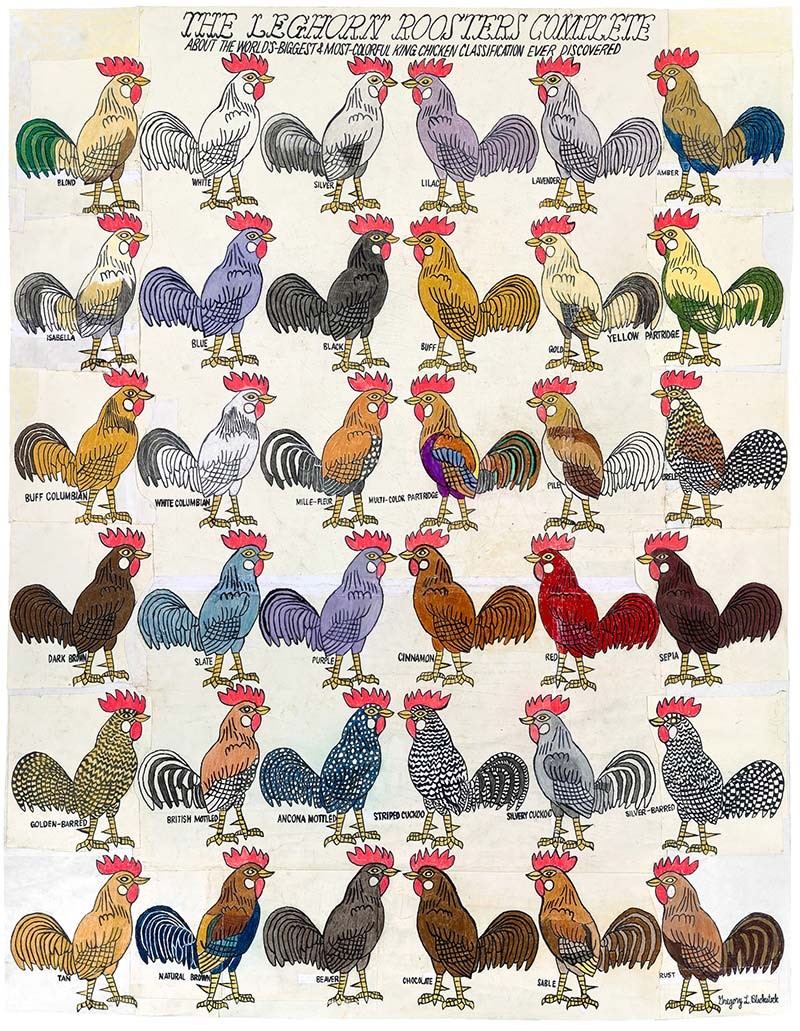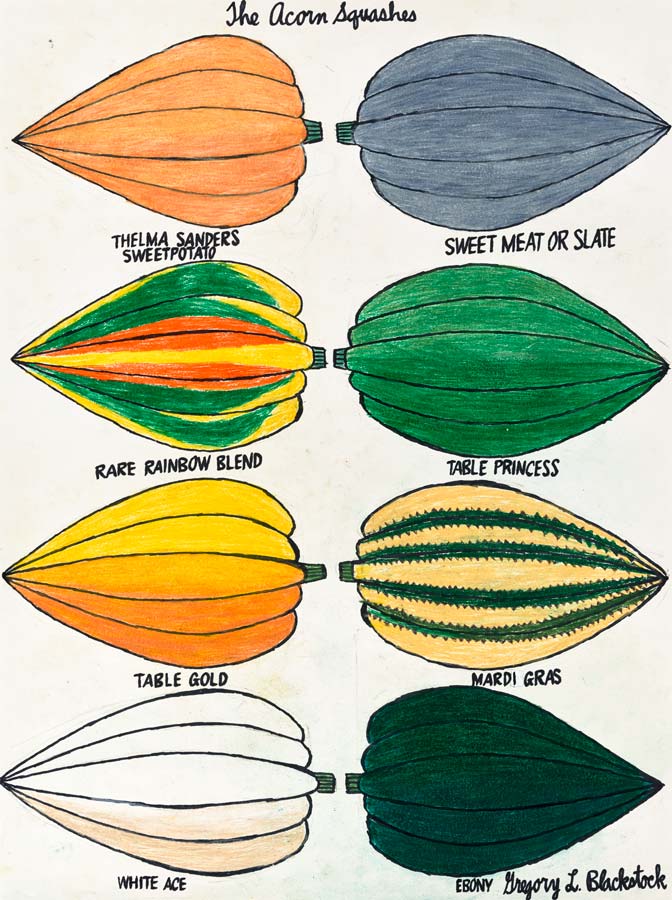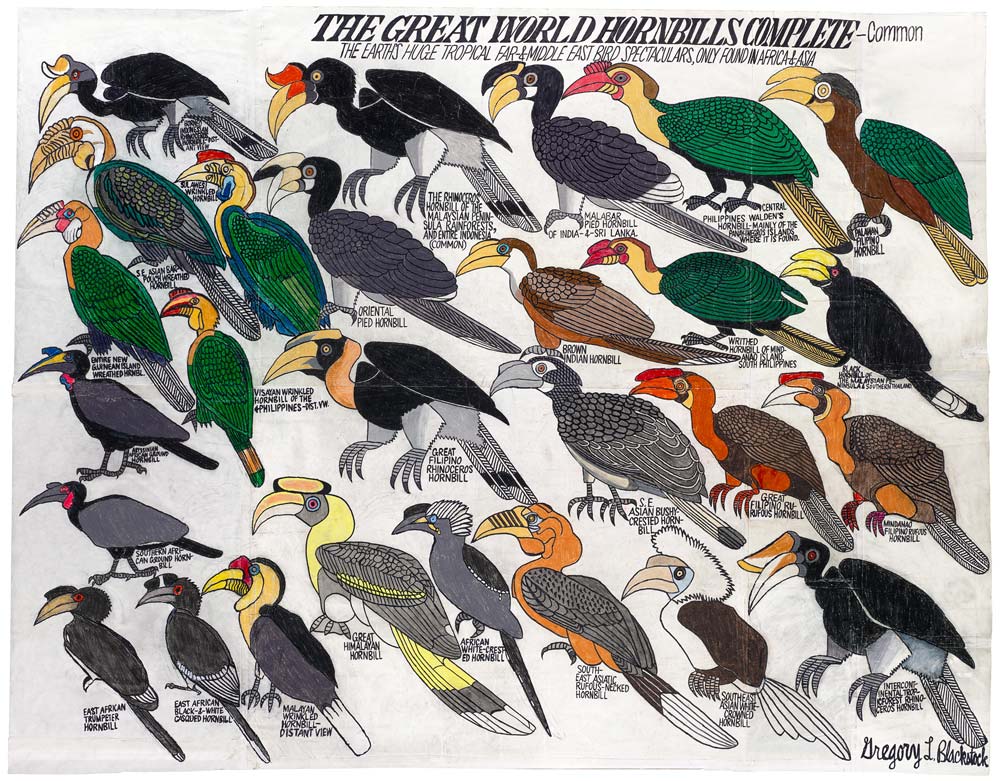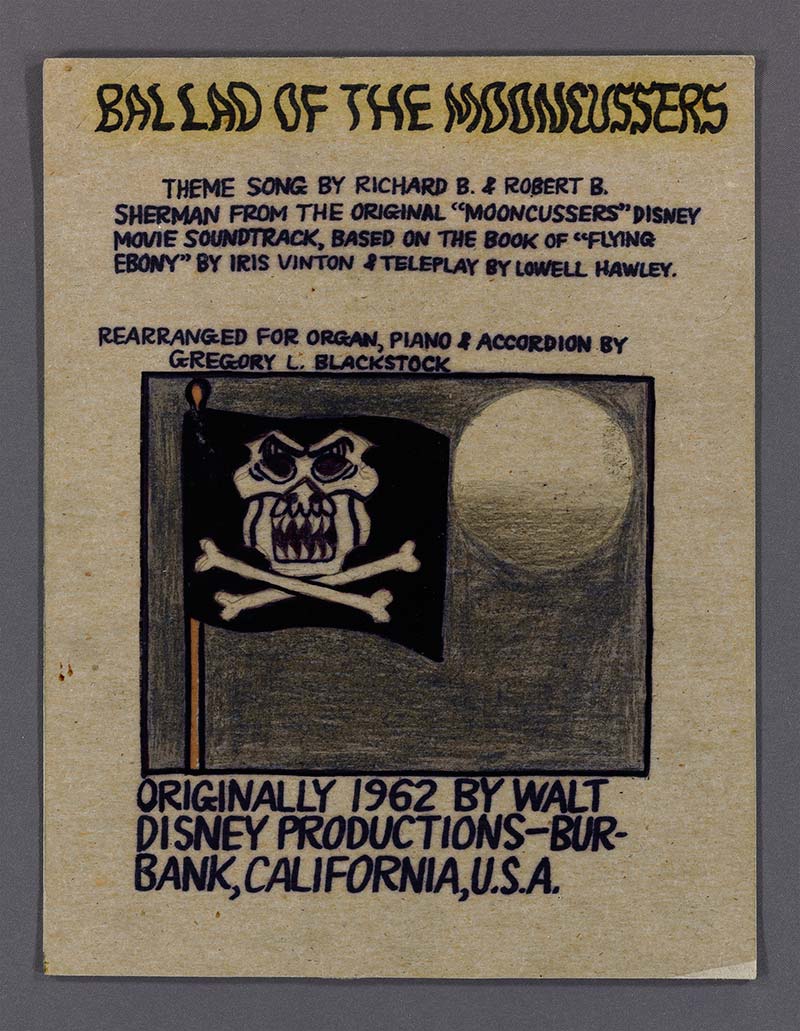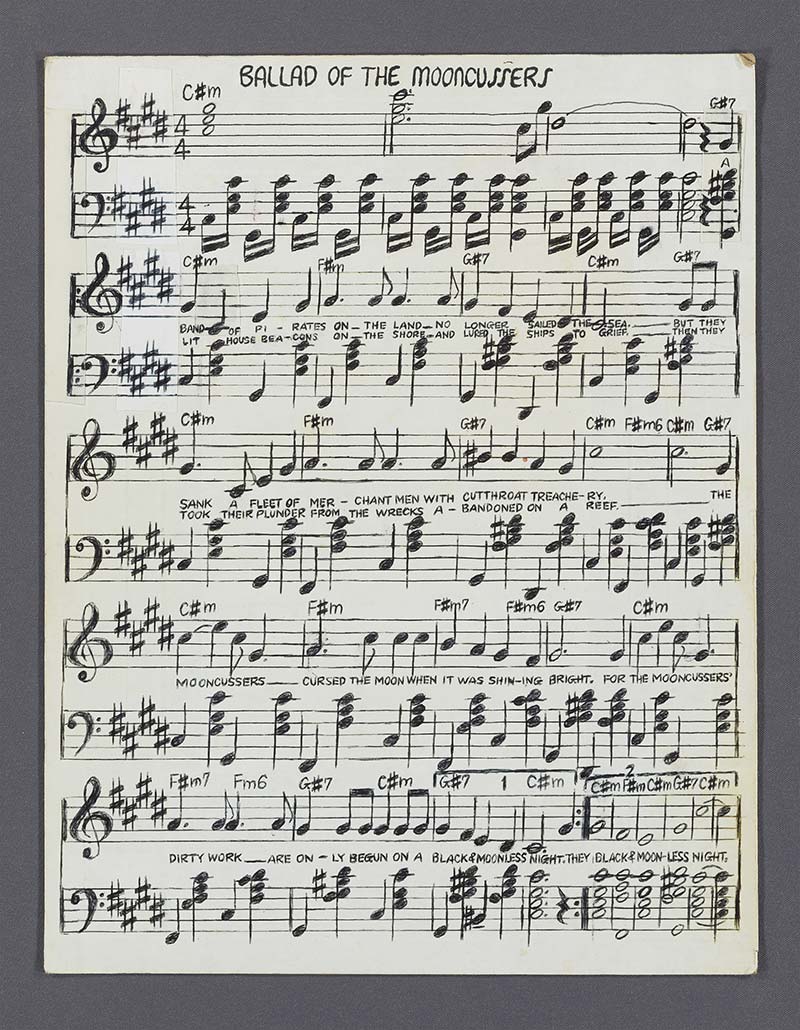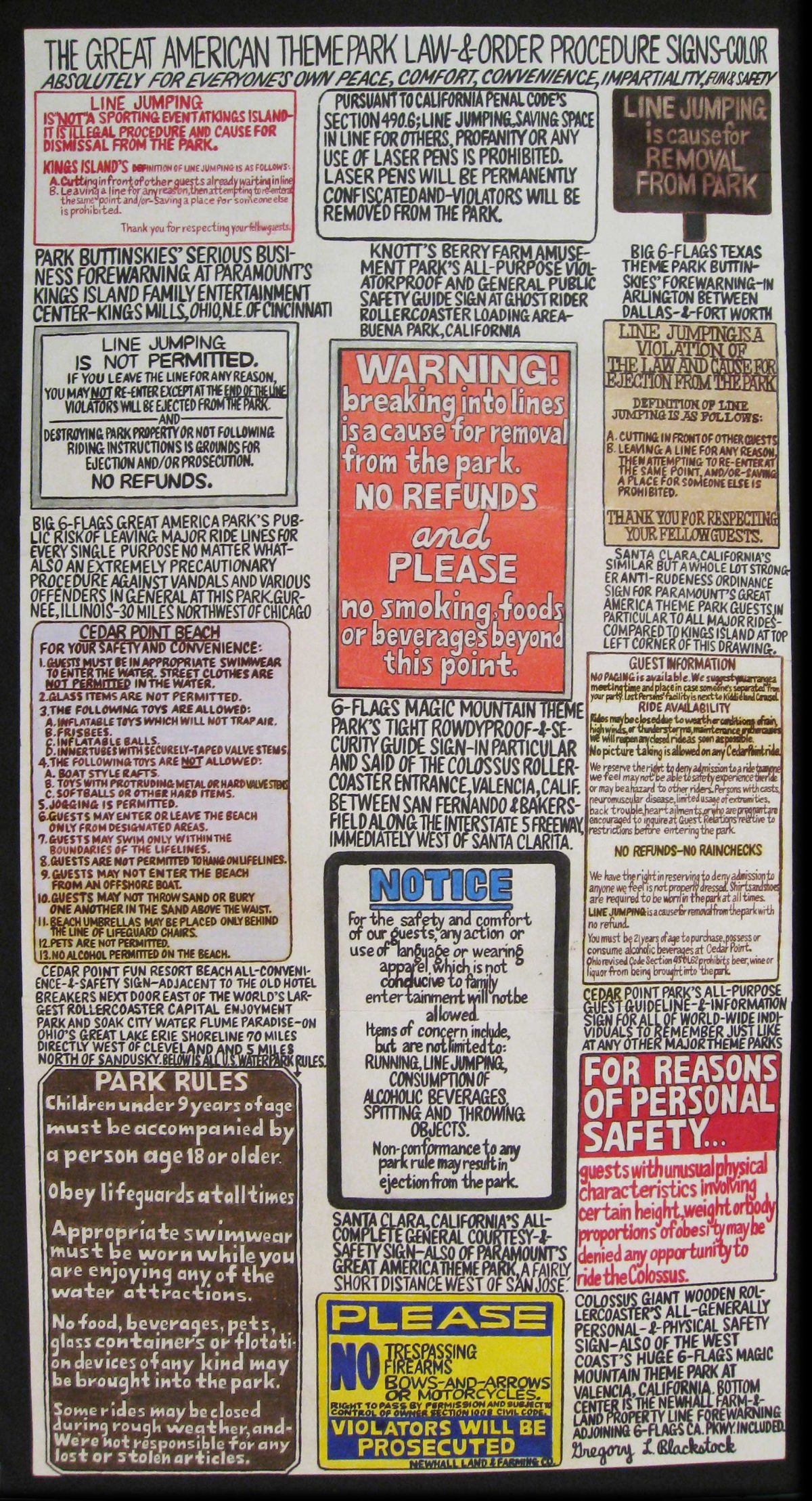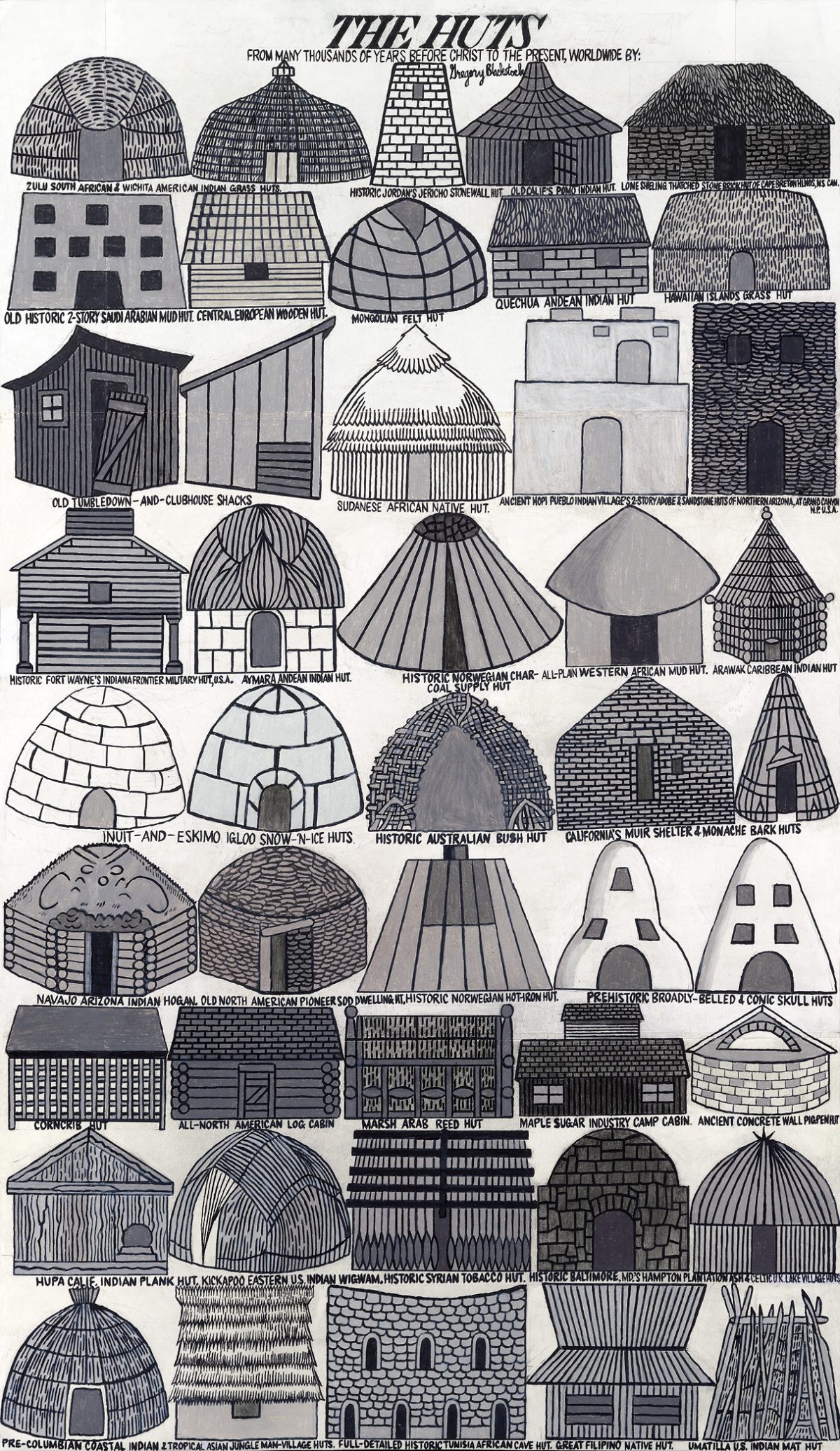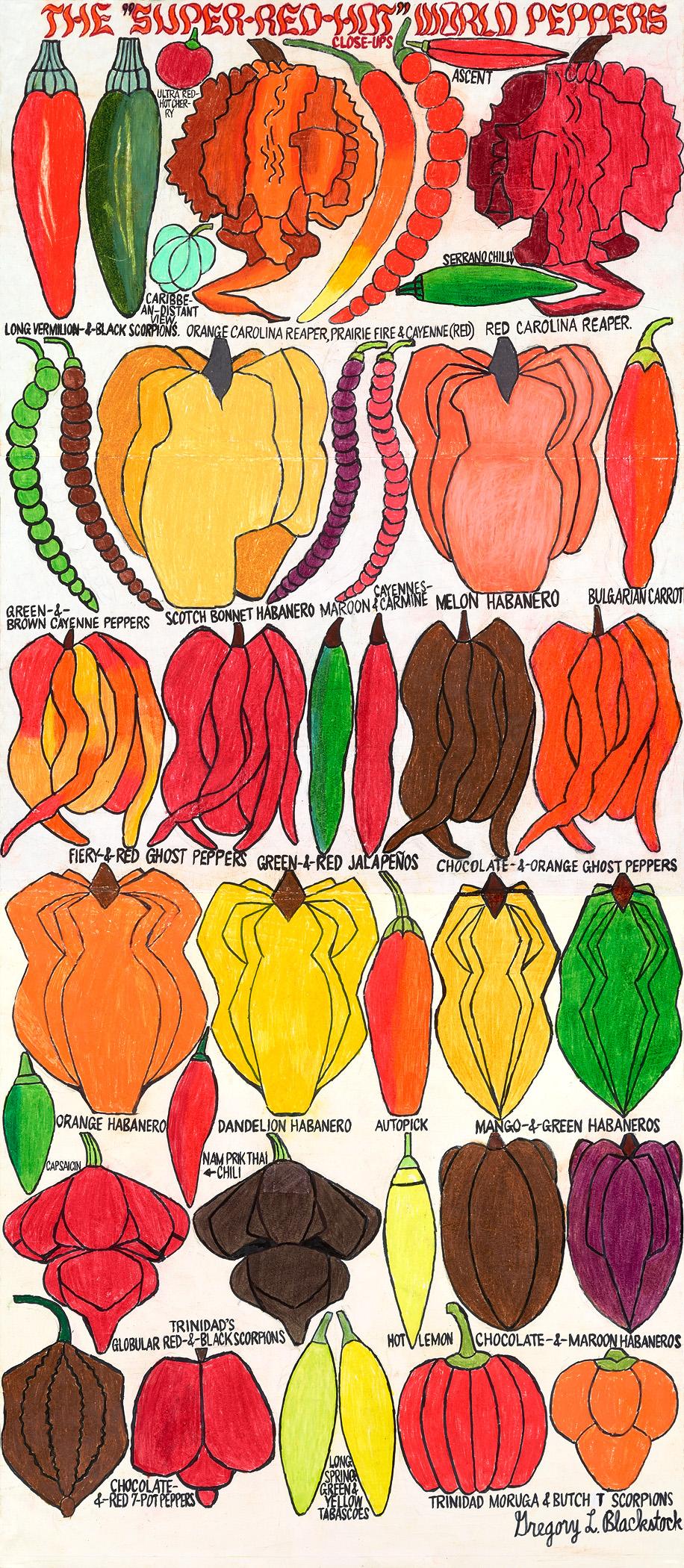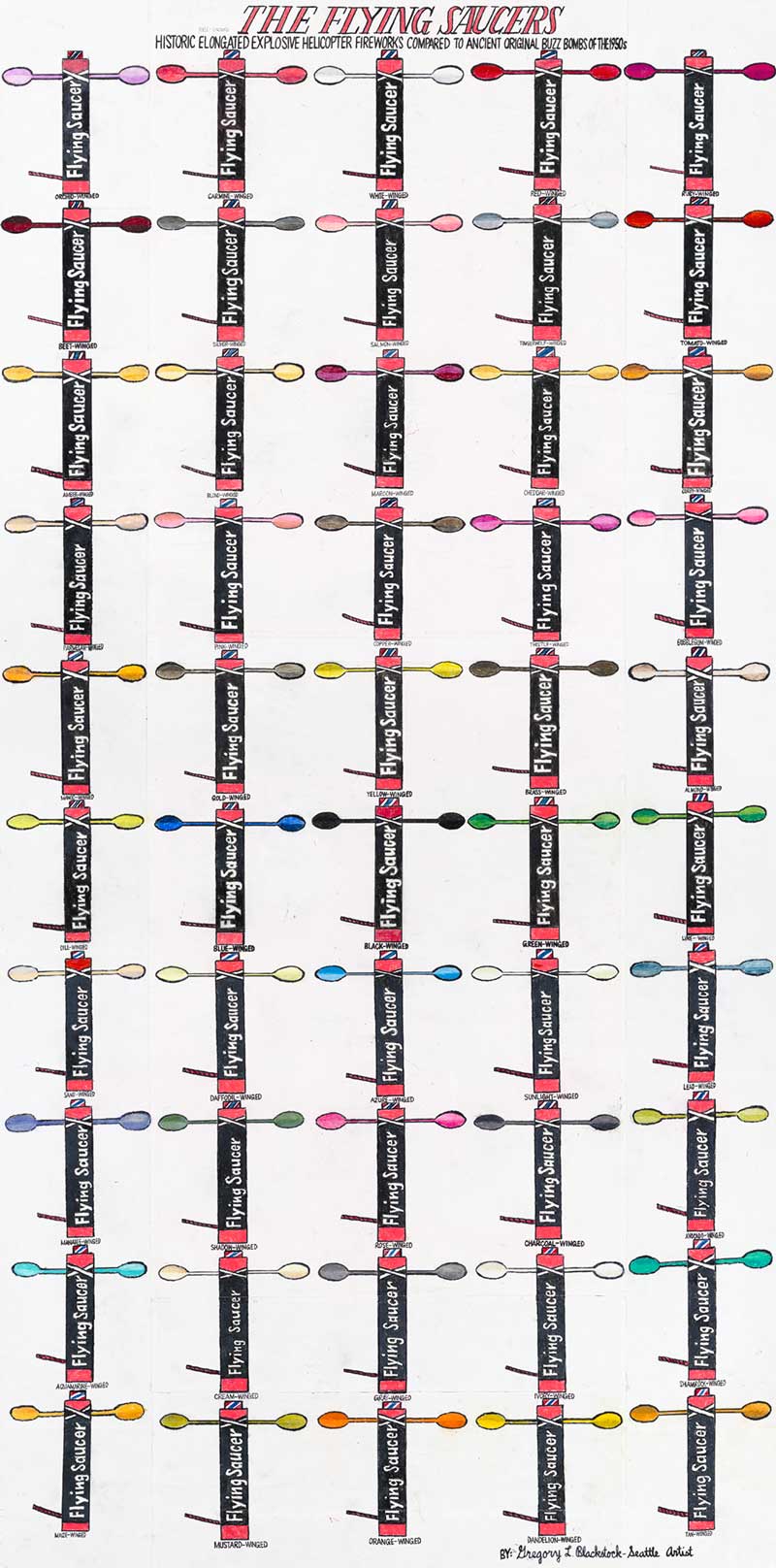 Via: Greg Kucera, Outsdier Art Fair,