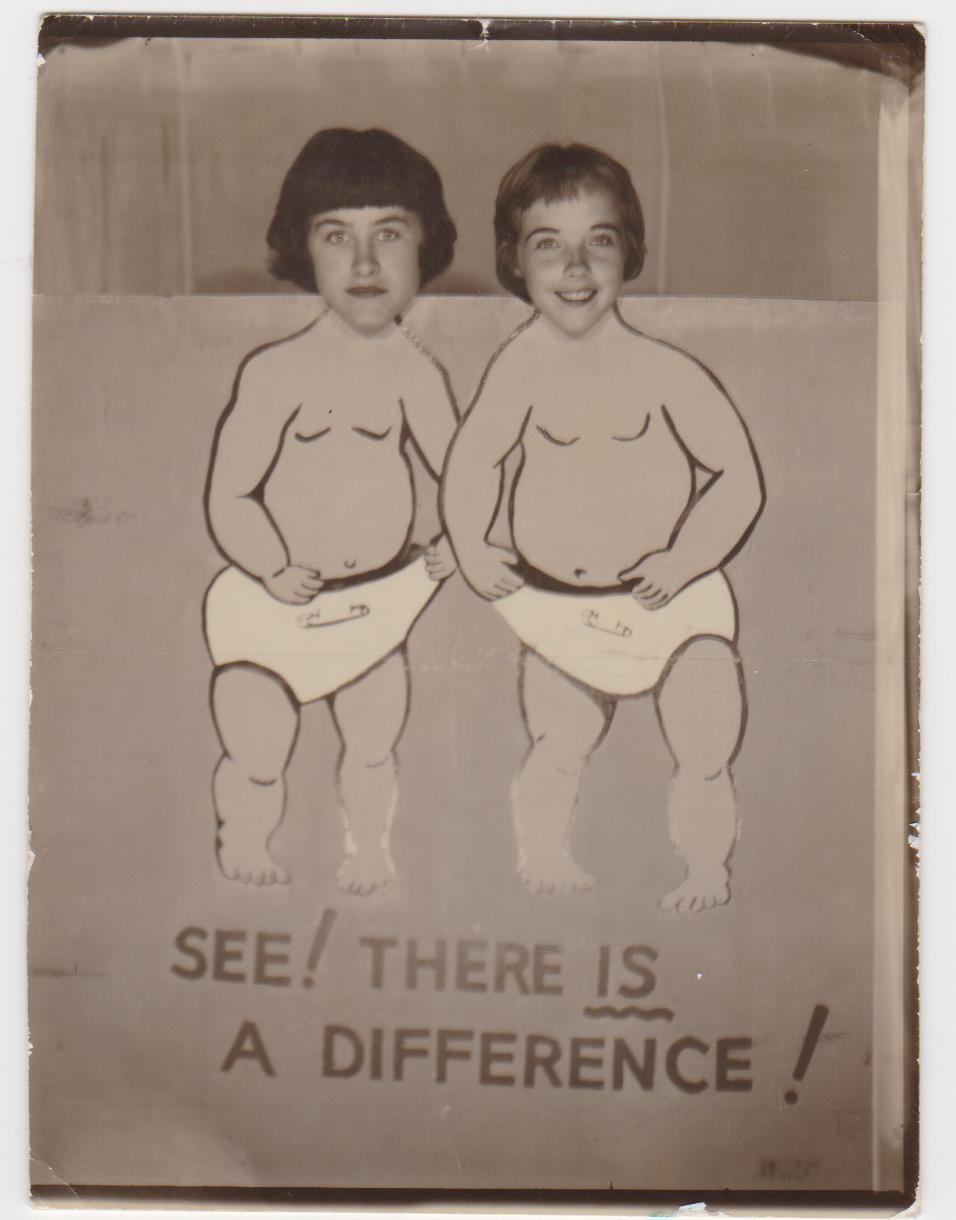 Gender swapping was a theme in photo arcade photos. "You could go into a studio and put your face onto a painted foreground," says collector Robert E. Jackson. "Most were gender specific – woman in a dress; man in cowboy duds – but customers often chose something different.
"These were taken for fun at carnivals and fairs, mostly from the 1930s thru early 1950s. Although the girl with the male surfer body is probably 1960s, and the boy as a barmaid with a bottle in his hand and the man as a woman fishing on the dock is probably 1908-1916 or so.
Jeremy Bender was a man of leisure, took his pleasure in the evening sun
Laid him down in a bed of roses, finally decided to become a nun.
– Jeremy Bender, Emerson, Lake & Palmer
(Enter Mistress Pinchwife in Man's clothes, running with her hat under her arm full of Oranges
and dried fruit, Horner following.) 
– The Country Wife by William Wycherley
Candy says
I've come to hate my body
And all that it requires in this world
Candy says
I'd like to know completely
What others so discreetly talk about
– Candy Says, Velvet Underground
"Disguise, I see thou art a wickedness,/ Wherein the…enemy does much."
― William Shakespeare, Twelfth Night
She's so swishy in her satin and tat
In her frock coat
And bipperty-bopperty hat
Oh God, I could do better than that
– Queen Bitch, David Bowie
"She scissored the curls away, and – toms, grow easily sentimental over their haircuts, but I remember this sensation very vividly – it was not like she was cutting hair, it was as if I had a pair of wings beneath my shoulder-blades, that the flesh had all grown over, and she was slicing free…"
― Sarah Waters, Tipping the Velvet
So early next morning she softly arose,
And dressed herself up in her dead brother's clothes.
She cut her hair close, and she stained her face brown,
And went for a soldier to fair London Town.

– Sweet Polly Oliver, 1840s English folk song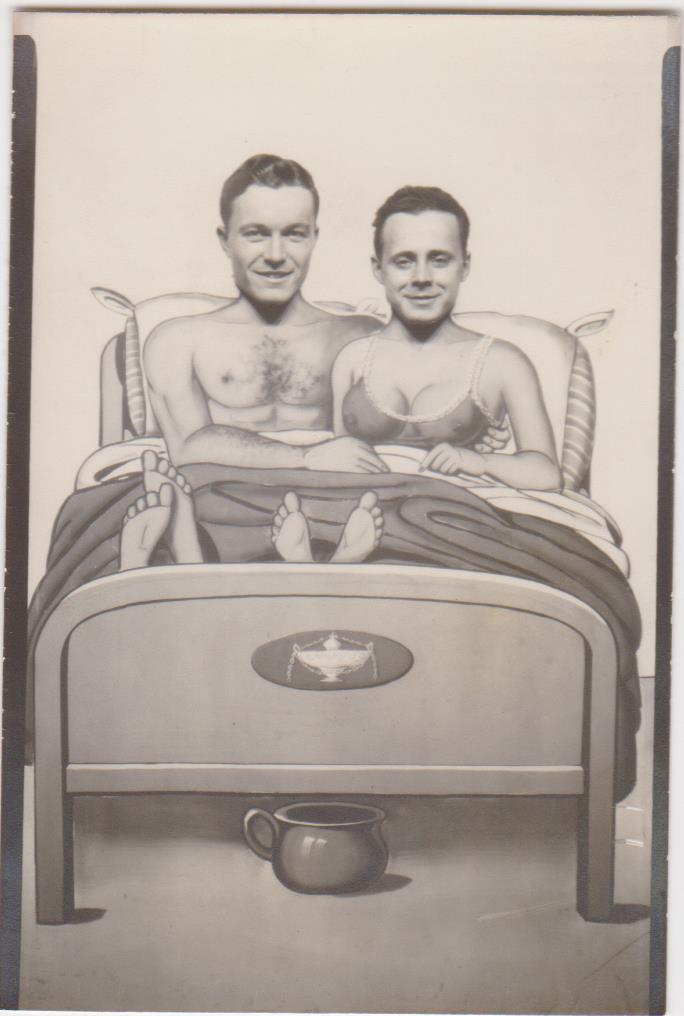 Girls will be boys and boys will be girls
It's a mixed up muddled up shook up world except for Lola
La-la-la-la Lola
– Lola, The Kinks
So I took her to my crib, and everything went well as planned
But when she got undressed, it was a big old mess, Sheena was a man
So I threw him out, I don't fool around with no Oscar Meyer wiener
You must be sure that the girl is pure for the Funky Cold Medina
– Tone Loc, Funky Cold Medina

You've got your mother in a whirl 'cause she's
Not sure if you're a boy or a girl
– David Bowie, Rebel Rebel

Put your frock on, Jean Marie
Plait your hair, Felicity
Paint your nails, little Sally Joy
Put this wig on, little Boy
– The Who, I'm A Boy

Follow Robert E. Jackson here – he has a sublime collection of vernacular photo ephemera.