Frida Kahlo died in 1954. Her husband Diego Rivera gathered her things and locked them inside a bathroom in the Blue House, their home in their Mexico City. He died in 1957. And still the bathroom door remained locked. It was opened in 2004. Ishiuchi Miyako stepped inside and photgraphed the contents.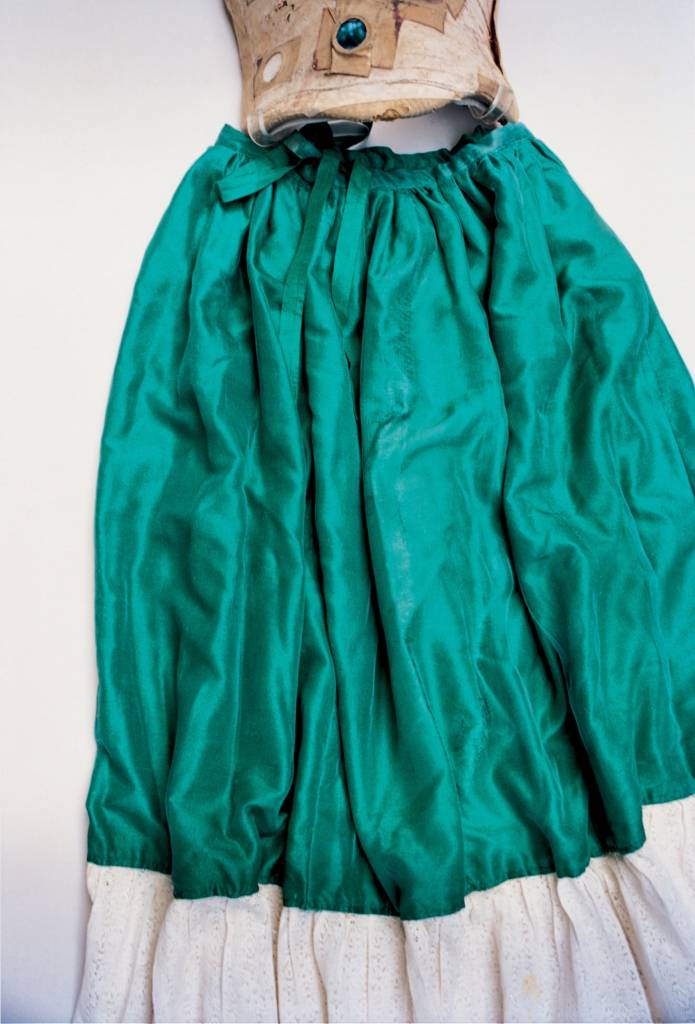 Frida Kahlo (1907 -1954) was an invalid throughout her life. Having protracted polio as a child she was then involved in a near fatal bus accident at the age of 18, which resulted in numerous surgical interventions. In the aftermath of her accident Khalo constructed her iconic wardrobe to camouflage her physical ailments. Ishiuchi Miyako's images document the traditional Tehuana dresses that both concealed the damage to her lower body and acted as a feminist salute to the matriarchal society from which they are derived
Throughout her life she decorated her casts and corsets elevating them from medical necessities to visual armour. The final blow was the amputation of her leg in 1953, from which she never recovered. Even in this affliction she designed a prosthetic leg adorned with a boot covered in chinese embroidery and a little bell.