"Never before has a woman put such agonized poetry on canvas"
– Diego Rivera on his wife Frida Khalo
Photographs of Diego Rivera and Frida Kahlo (1907-54; nee Magdalena Carmen Frida Kahlo y Calderon) at home with friends and in pain, the star teacher and his pupil, the fluid young woman dismissed as a plucky amateur and prop in this 1933 headline in a US newspaper, "Wife of the Master Mural Painter Gleefully Dabbles in Works of Art." Kahlo's art is riveting and achingly intimate and intense. We get to stare at Frida Kahlo as she turned herself inside out on canvas. Here we to get study her in her bedroom at La Casa Azul, the Blue House, in Coyoacan, Mexico, where she suffered miscarriages, got strapped into corsets that kept her upright after polio and a tram accident at 18 broke her spine in three places, ordered a pair of red boots decorated with bells so her prosthetic leg could match her good foot, shagged Trotsky and felt the emotional pain of Diego's affair with her sister Cristina.
In A Love Letter from a Stray Moon, Jay Griffiths walks us through Casa Azil, now the Frida Kahlo Museum:
"I can't get over this hangover," a tequila-drinking parrot squawked in the courtyard. The household seethed with monkeys, tiny Itzcuintli dogs, an osprey, tame doves and a pet fawn: companions and perhaps child-substitutes for their artist-owner Frida Kahlo. Lemons, watermelons and flowers filled the house and an organ cactus scraped the sky. Near so much life, death jangled a different music: she kept a foetus which a doctor had sent her as a gift in her bedroom, as a Mexican-style memento mori; a cardboard skeleton wore Frida's clothes; and the bed's canopy had a huge mirror so that, when bedridden, she could paint herself, a still life, a stilled life.
"There have been two great accidents in my life. One was the trolley, and the other was Diego. Diego was by far the worst"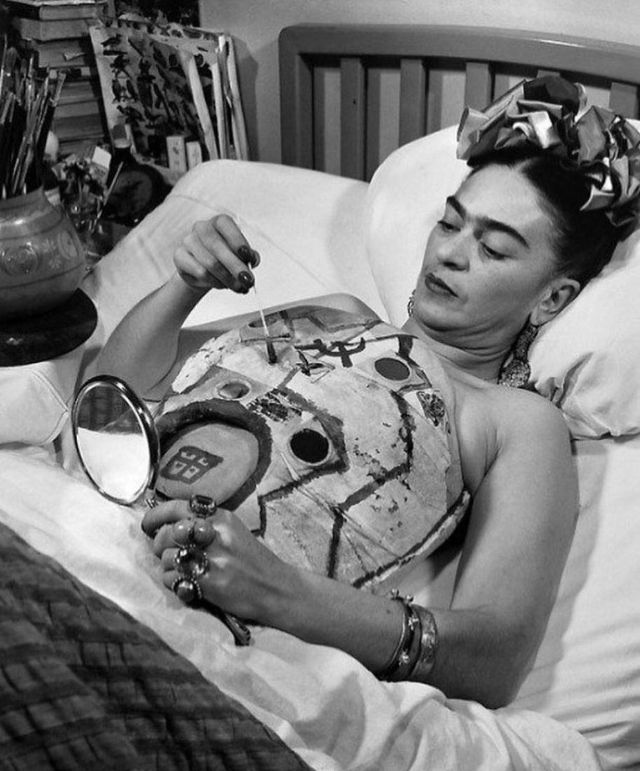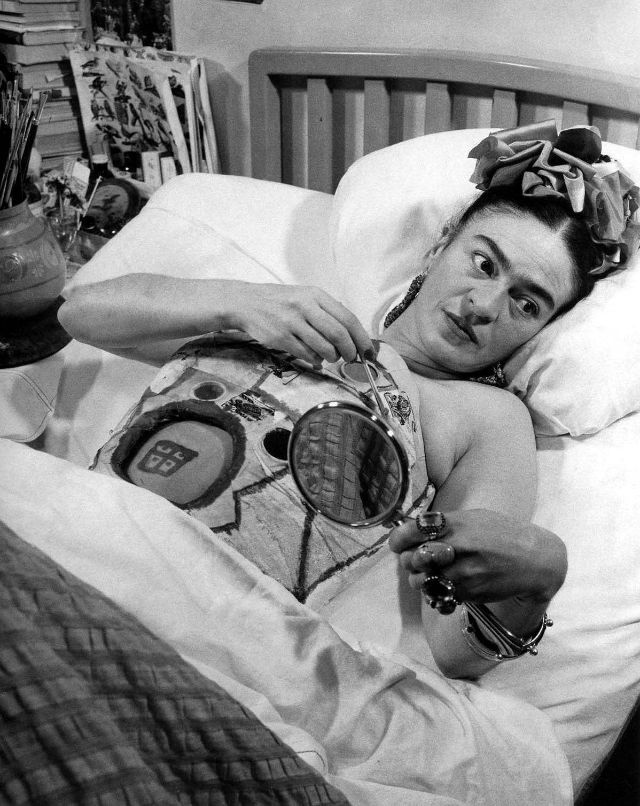 "Of my face, I like the eyebrows and eyes. Aside from that, I like nothing"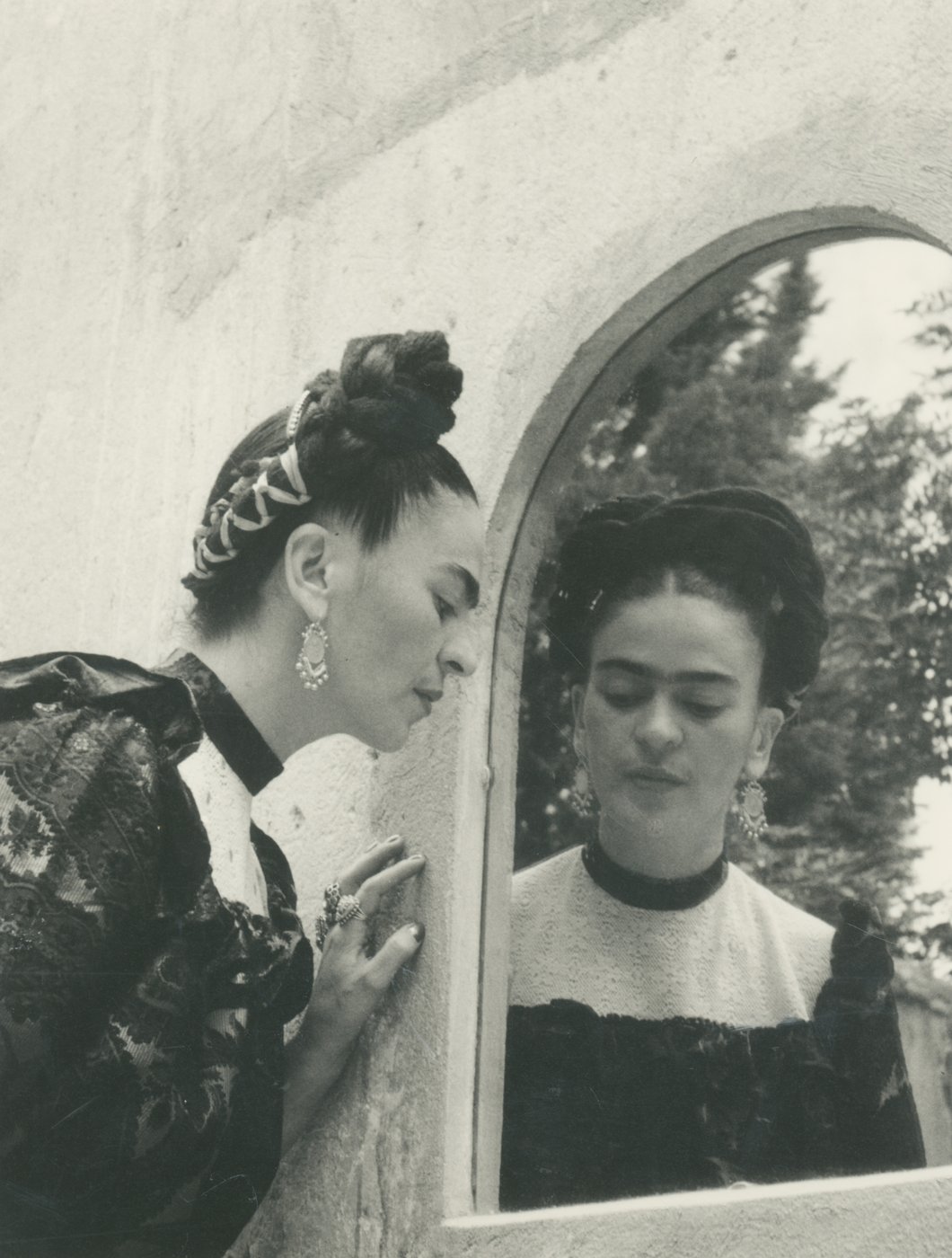 "I paint self-portraits because I am so often alone, because I am the subject I know best"
"I lost three children and a series of other things that would have fulfilled my horrible life. My painting took the place of all of this"
•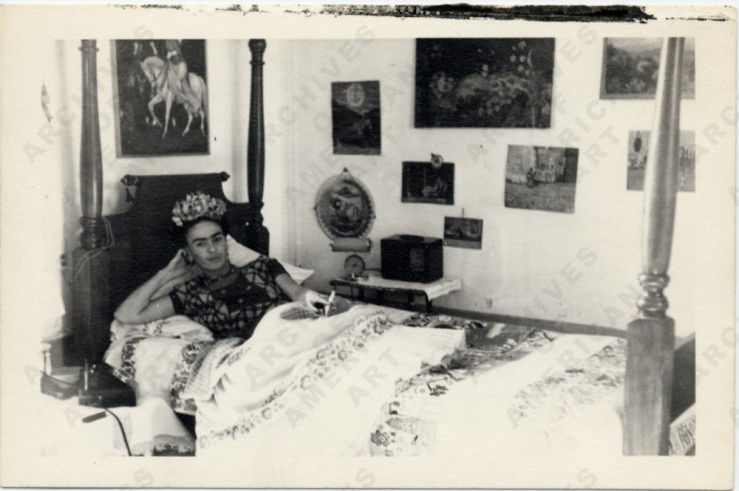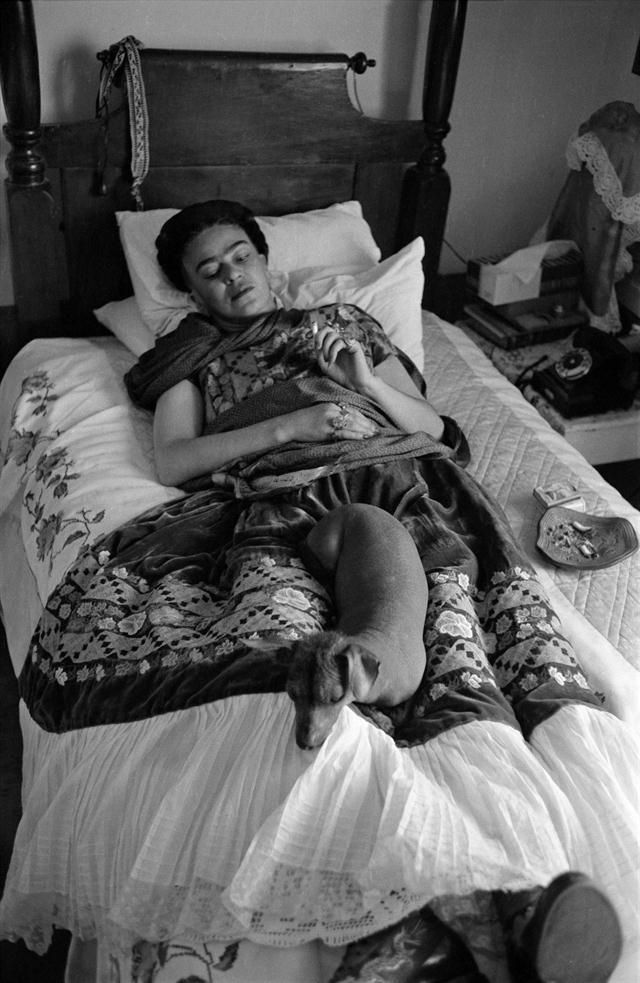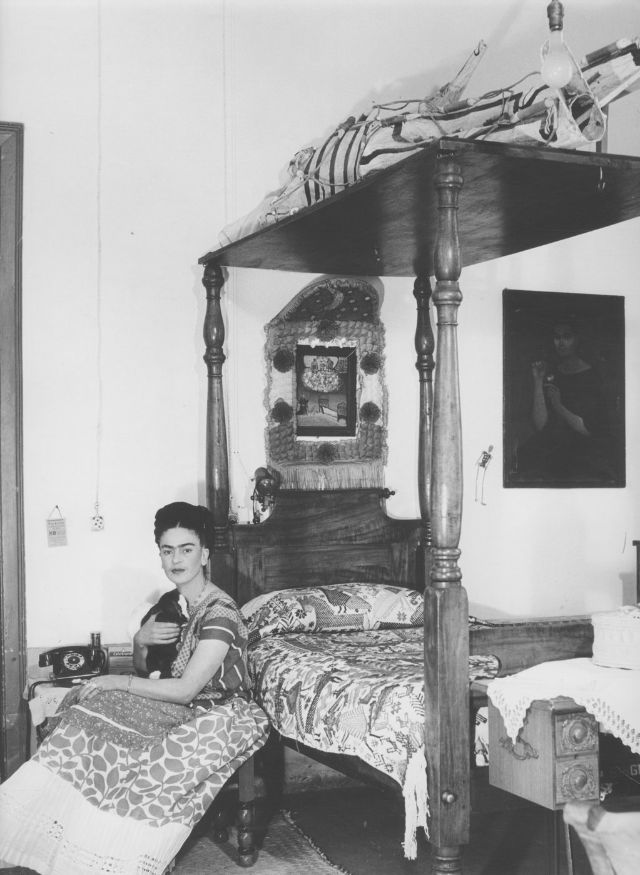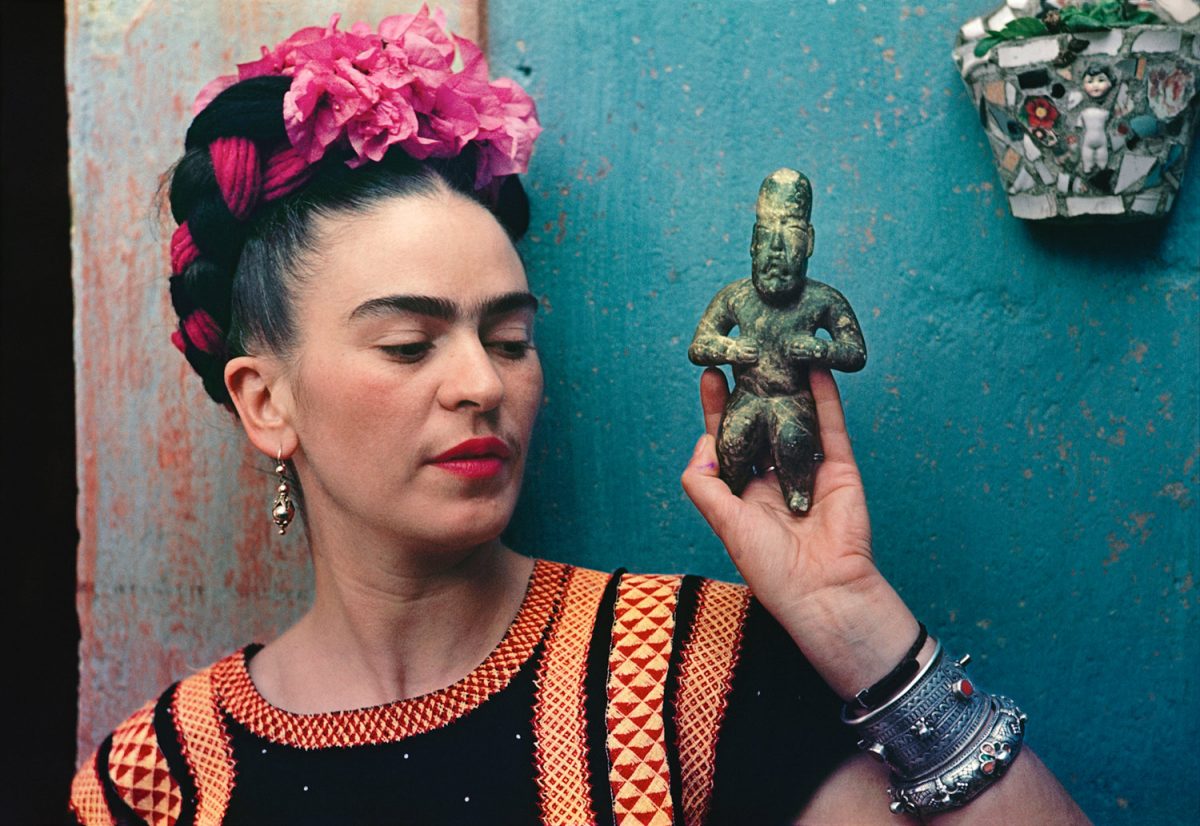 Via: MOLAA