ON This Day in photos – February 20 1993:  John Venables and Robert Thompson (both aged 10) are charged with the abduction and murder of two-year-old James Bulger in Liverpool.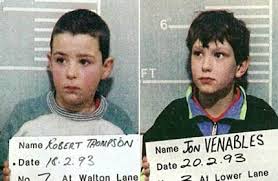 James went missing from the Strand Shopping Centre in Bootle the Friday before. His mother and father made appeals for his safe return.
The police had CCTV of James leaving the mall with two boys.
This picture was distributed. It would prove to be an enduring and chilling image.  A heinous crime was in motion.
The plot was hatched.
On 14 February, James Bulger's body was found on a railway line less than three miles away. It had been mutilated.
On February 18, Venables and Thompson were arrested.
On February 19, the children who killed a child appeared at South Sefton Magistrates Court.
The boys' families were moved to secret addresses to protect them from possible reprisals. The case is now infamous for the secrecy around the killers, who must never reveal their true indentities.
In November 1993,  Jon Venables and Robert Thompson, were convicted of abducting and murdering James Bulger.
Justice Morland sentenced them both to eight years.
Lord Chief Justice Taylor raised the sentence to 10 years and Home Secretary Michael Howard put it up to 15, although the House of Lords ruled he had acted outside his powers in 1998.
In 1999 the case went to the European Court on Human Rights as lawyers claimed Venables and Thompson should not have been tried in an adult court.
In June 2001, Venables and Thompson went free. They are placed on life licenses. They are given secret identities.
Venabels is back in prison.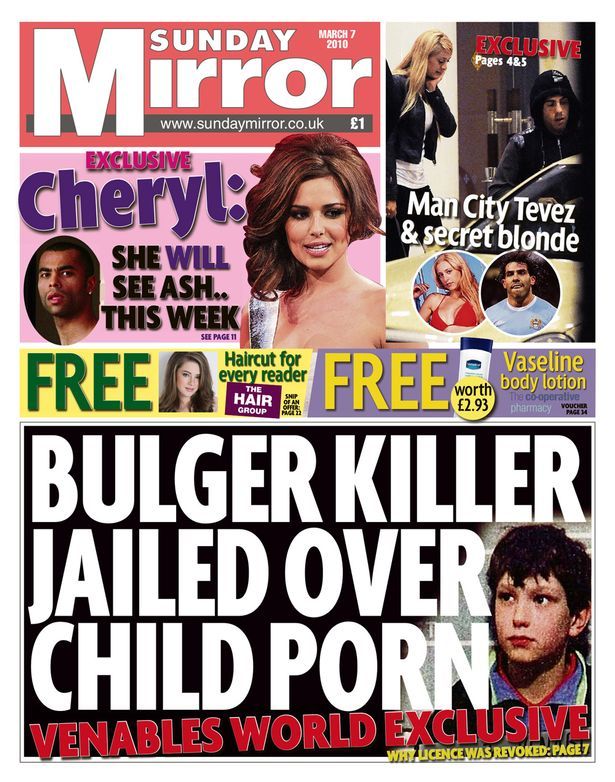 The story of the innocent child killed by children rumbles on.