"I have never seen a black and white artist with a more stupendous imagination"
– Lord Dunsey on Sidney Sime
Sidney Sime (1865 – 1941) is mostly remembered for his fantastic and satirical artwork of ornamental, transcendent oddness, especially his story illustrations for Anglo-Irish author Lord Dunsany, writer of a number of fantasy tales beginning with The Gods of Pegana in 1905.
The aristocratic writer and his favourite artist were born world's apart. Sime was born into poverty in Hulme, Manchester in 1865 – a place where over 100 years later the British Government demolished the terraced housing to build the neo-Georgian Hulme Crescents, a disastrous experiment in social housing which you can read about here.
After five-years toil in the Yorkshire coal mines as a scoop pusher, work in a linen shop, a barbers and as a sign writer (setting up in his own right), Sime began to study at the Liverpool School of Art, where he won several awards for his drawings and illustrations with magical themes.
His art appeared in many publications, including Pick-Me-Up, Tatler, Punch, The Idler and the Pall Mall Gazette ("written by gentlemen for gentlemen"). When an  uncle died, Sime used the money to buy The Idler (1892 to 1911), but sold out within two years.
Sime's collaboration with London-born fantasy writer Lord Dunsany (Edward John Moreton Drax Plunkett, 18th Baron of Dunsany FRSL; 24 July 1878 – 25 October 1957) was more long lasting. A Dunsany story was a composite mix of elements from Greek and Celtic myths, Arabian Nights adventure, and tales from Old Testament. Authors influenced by Dunsany include H.P Lovecraft, Neil Gaiman, Robert E. Howard, Clark Ashton Smith and J.R.R. Tolkien among others.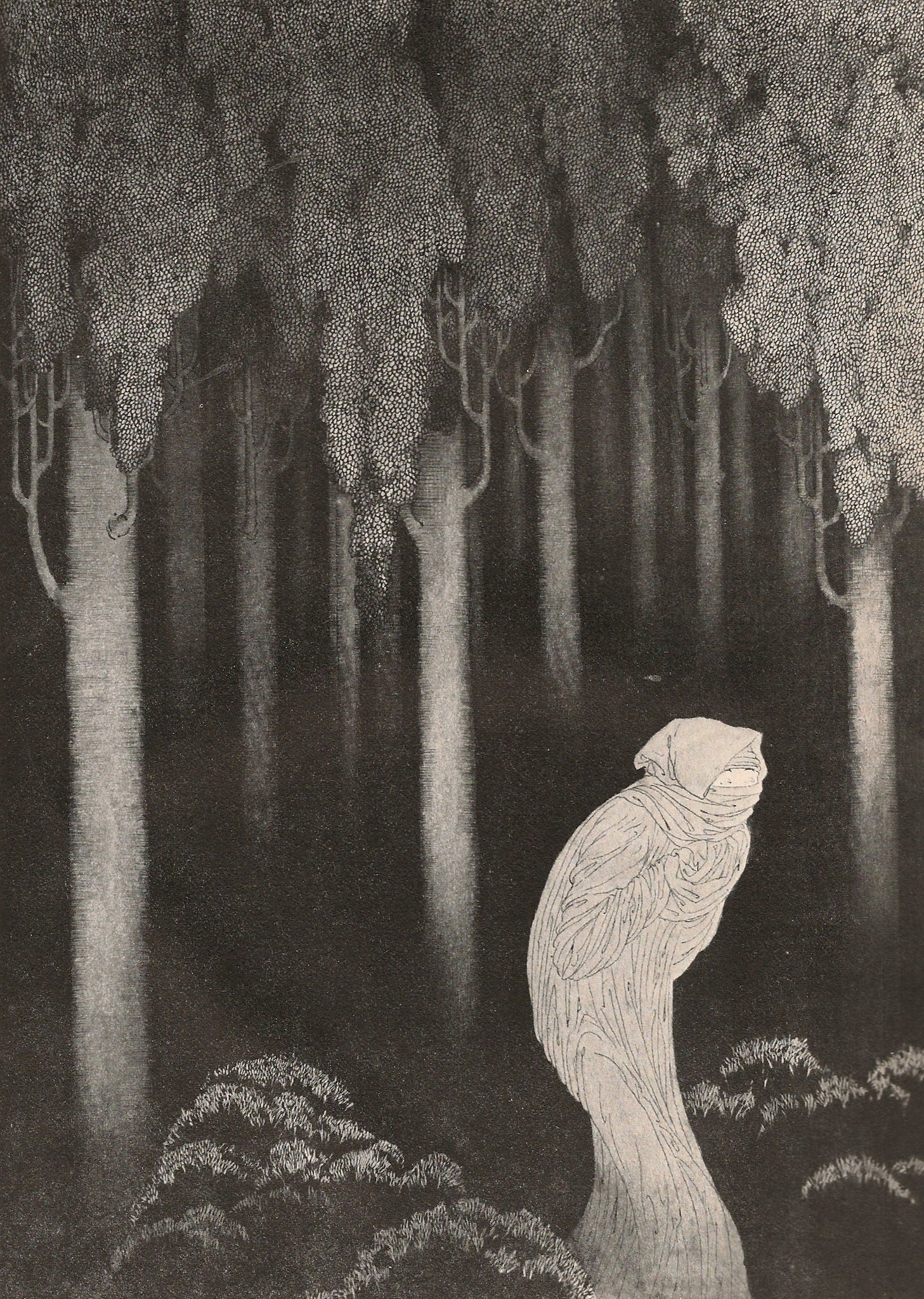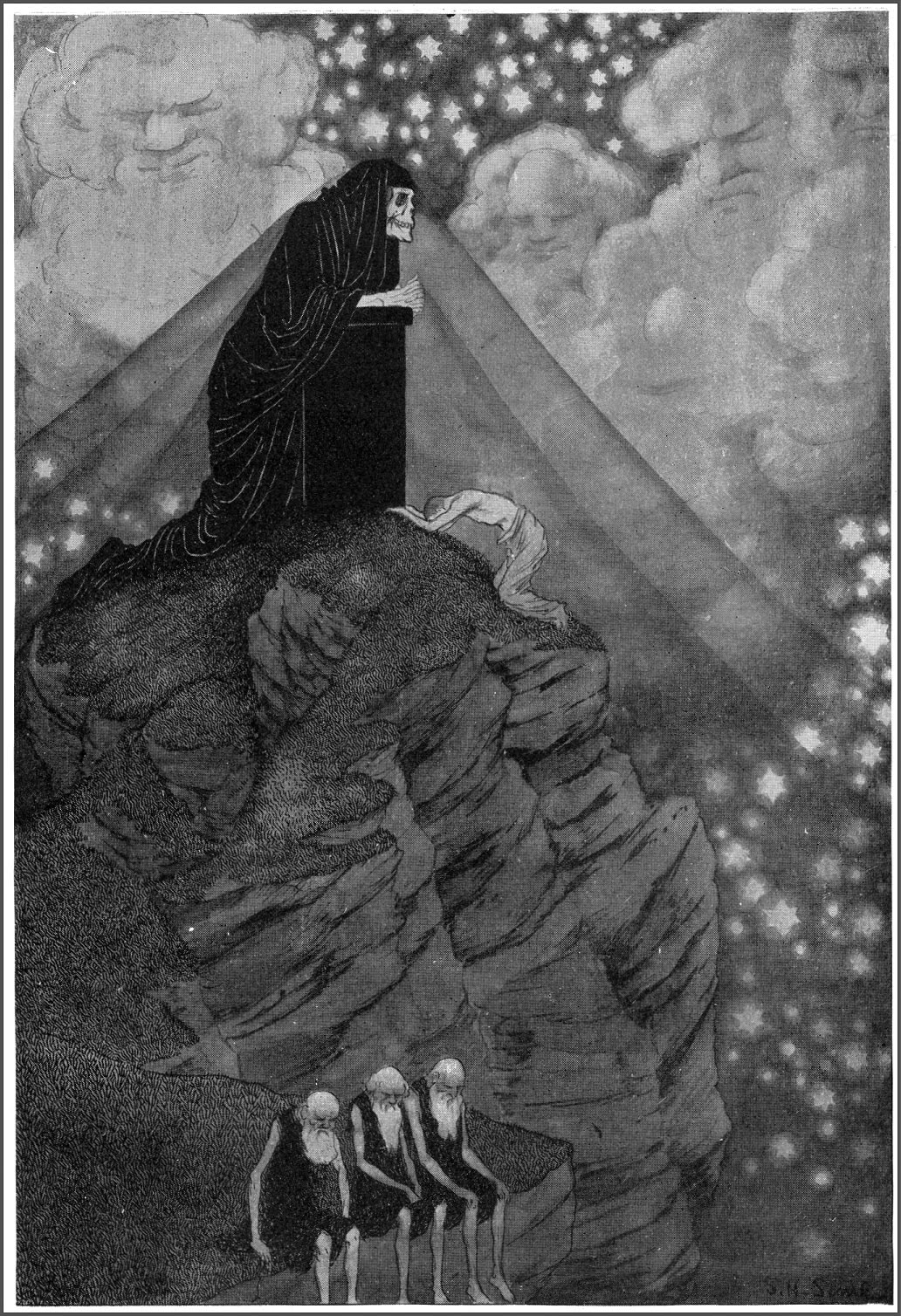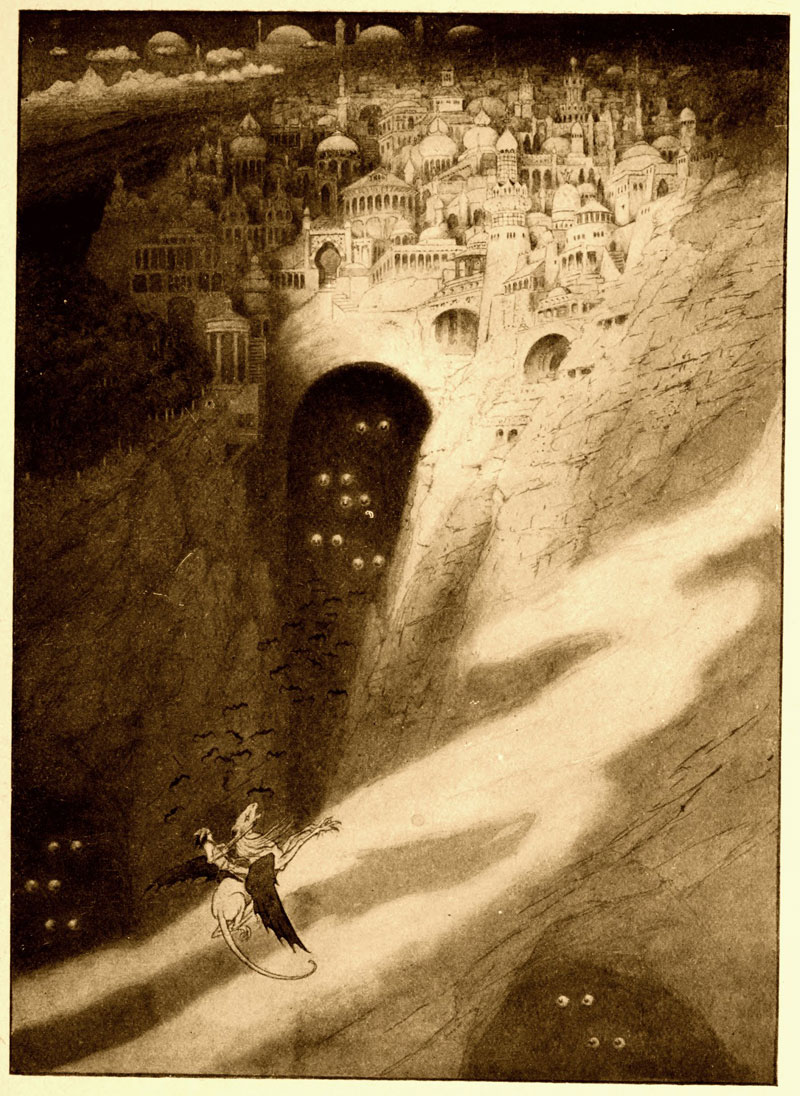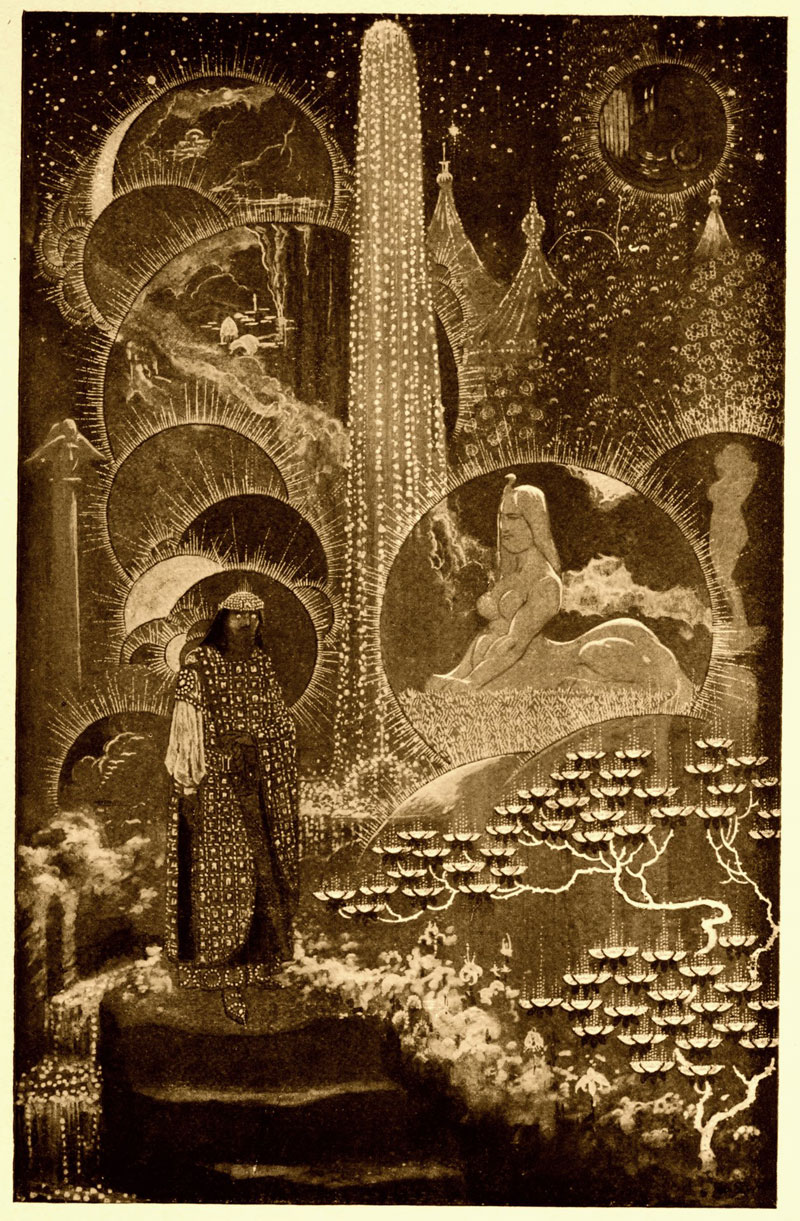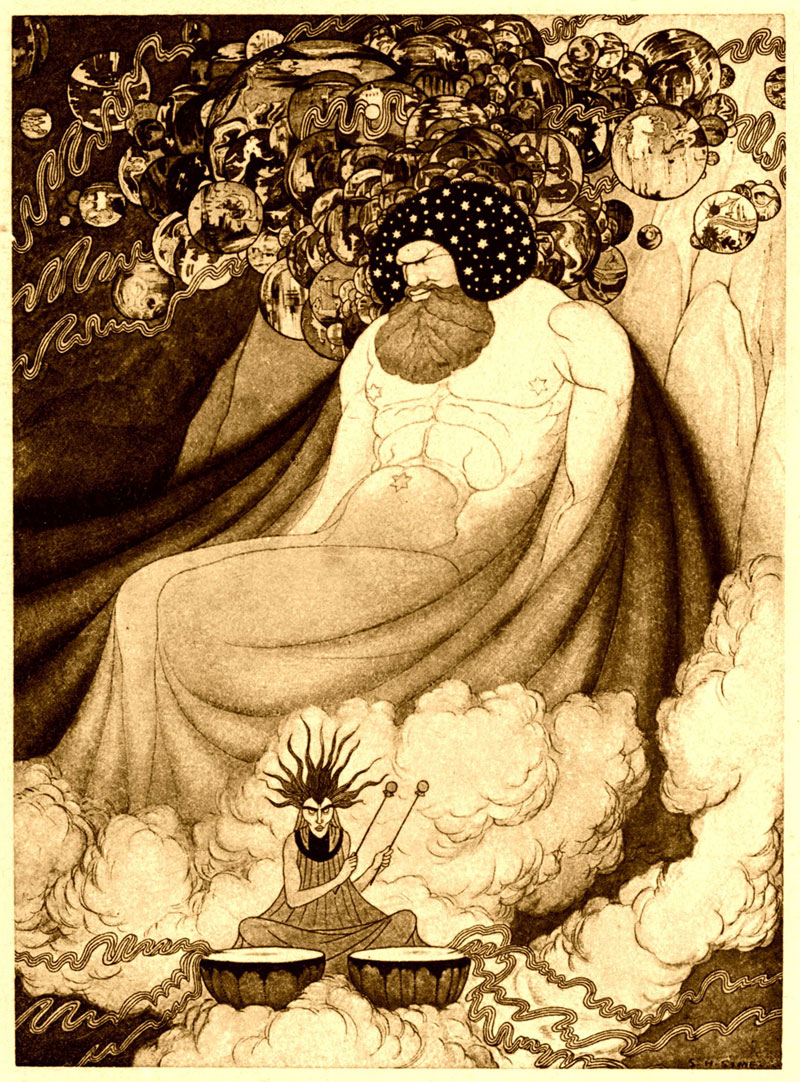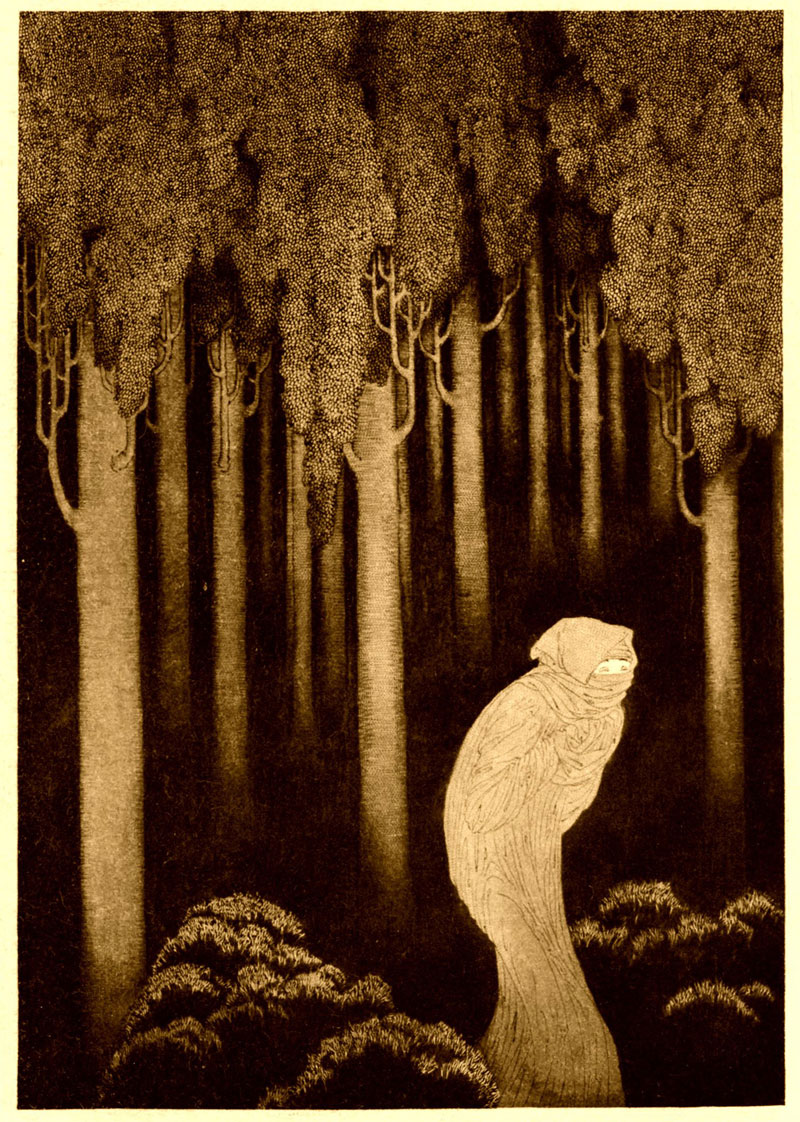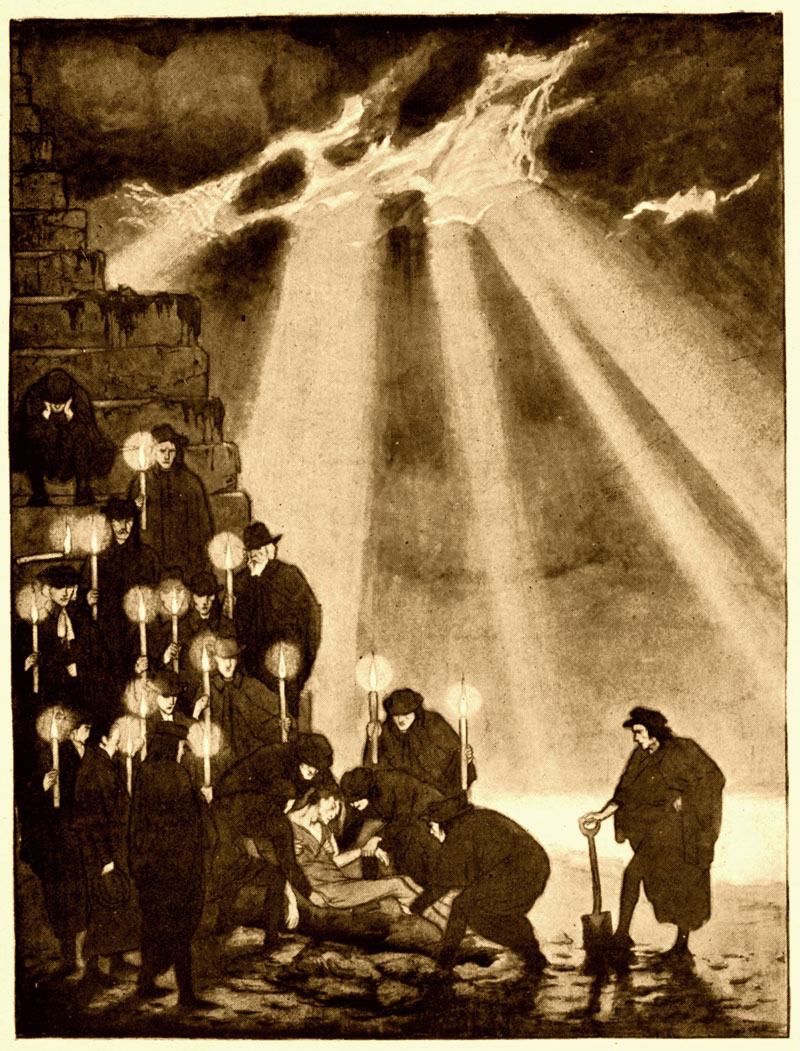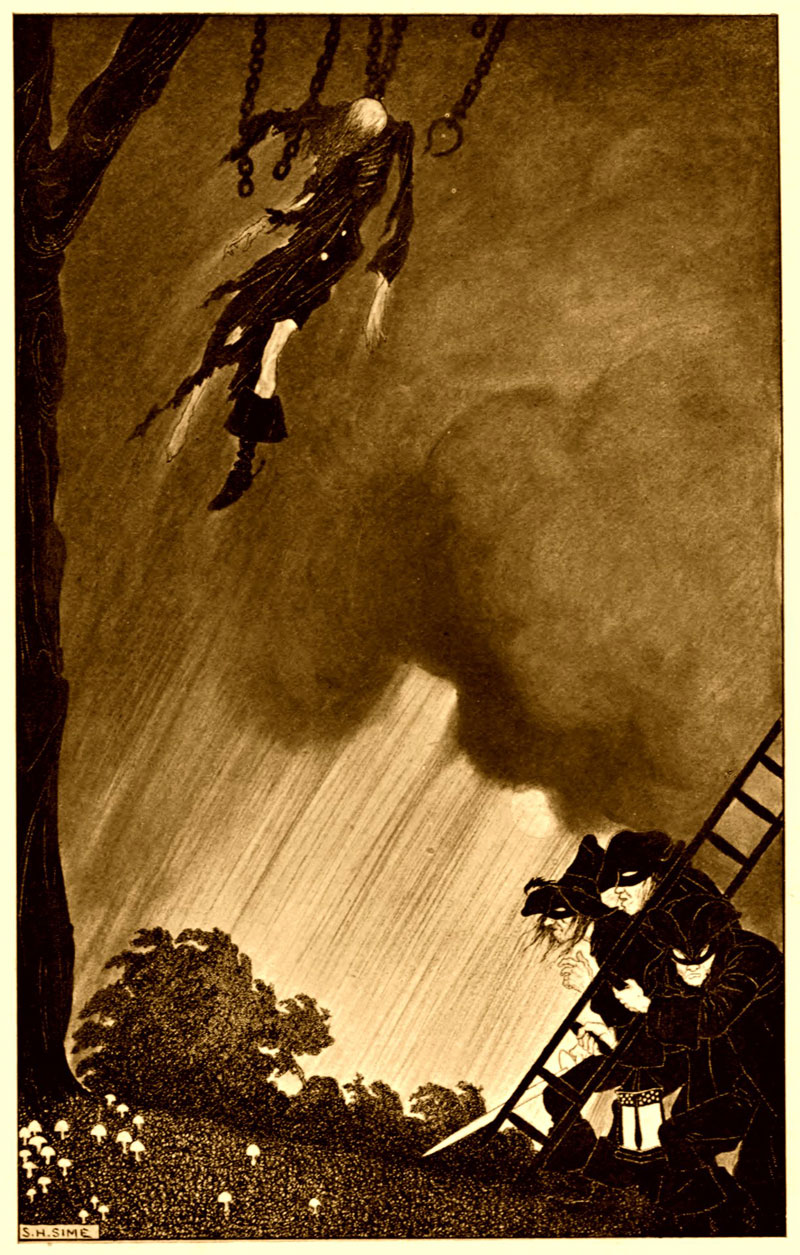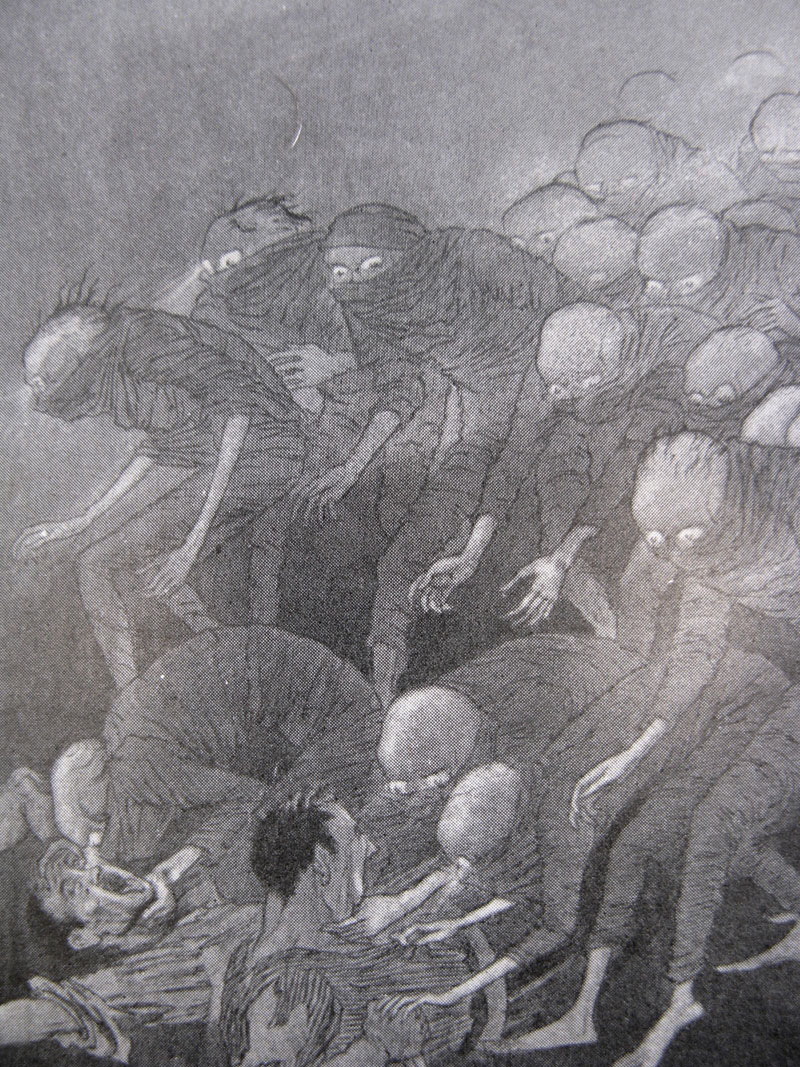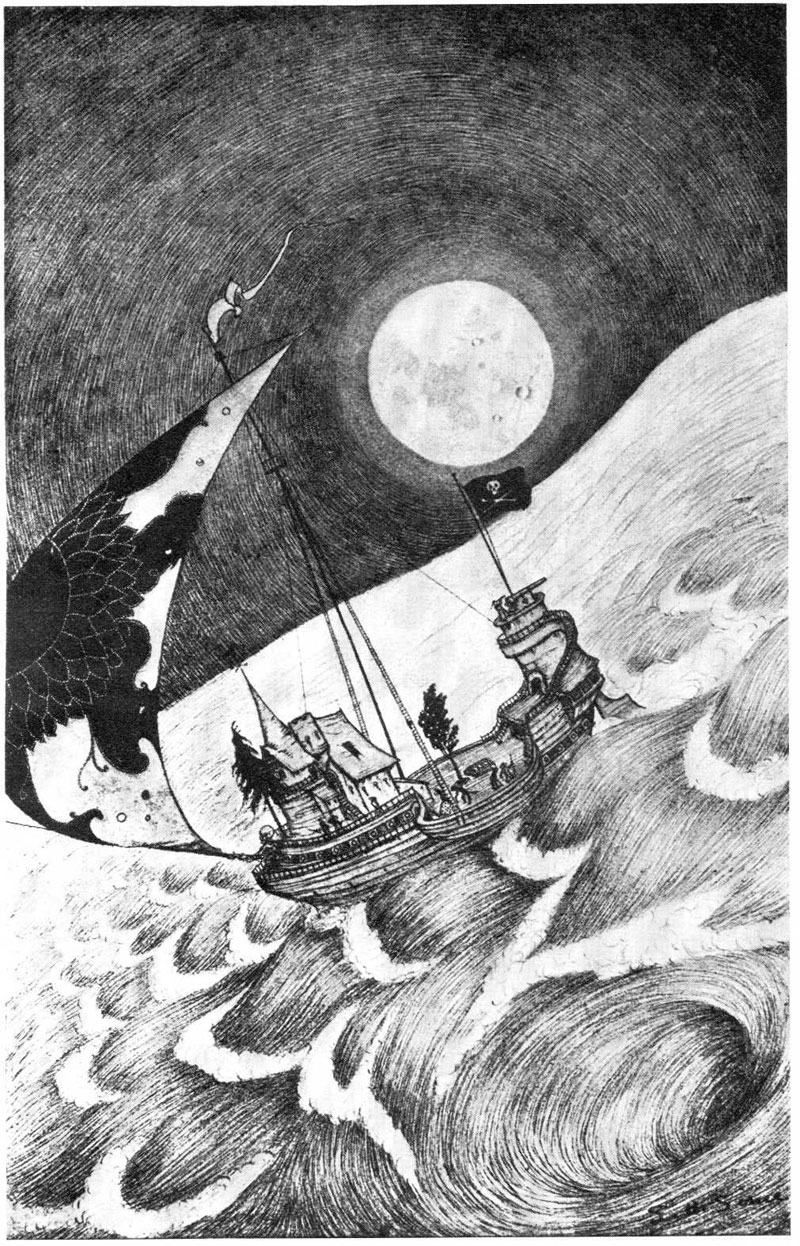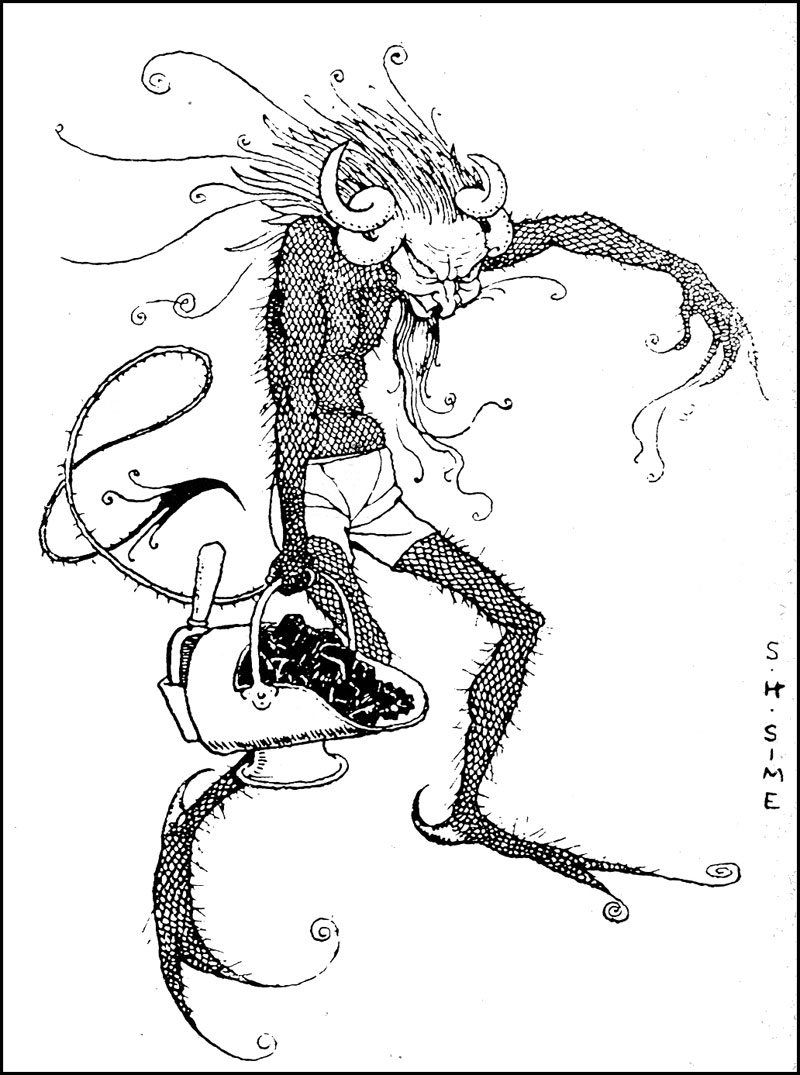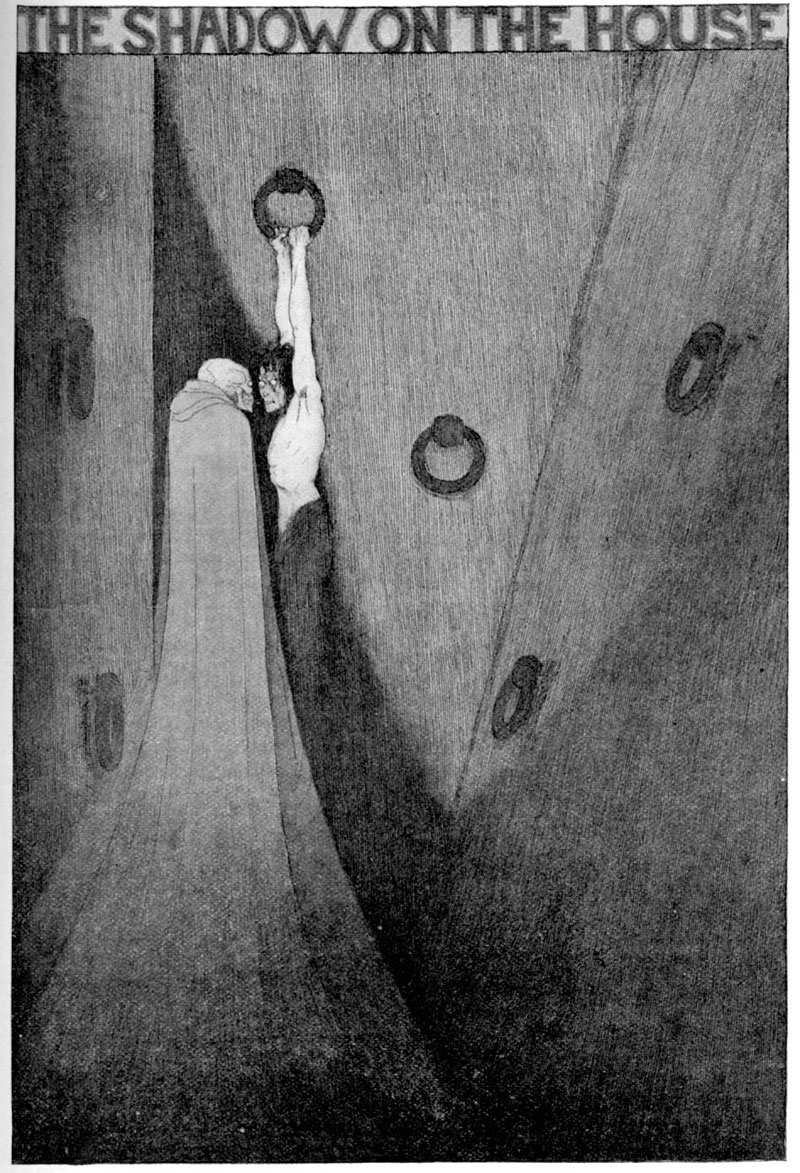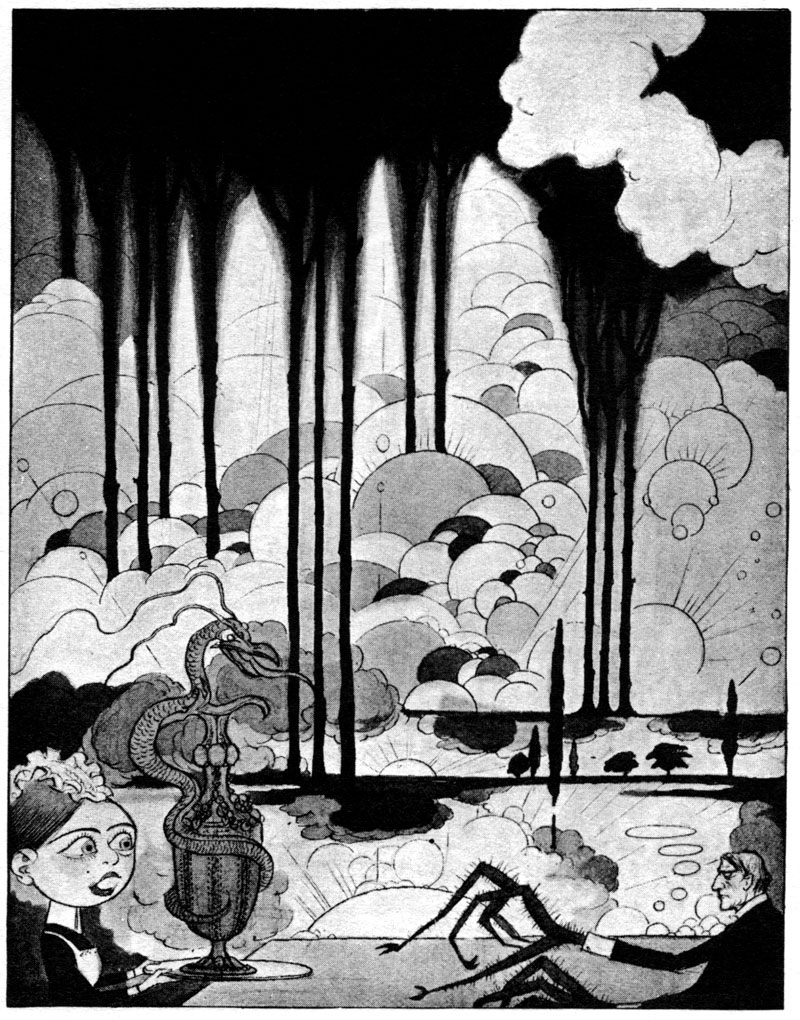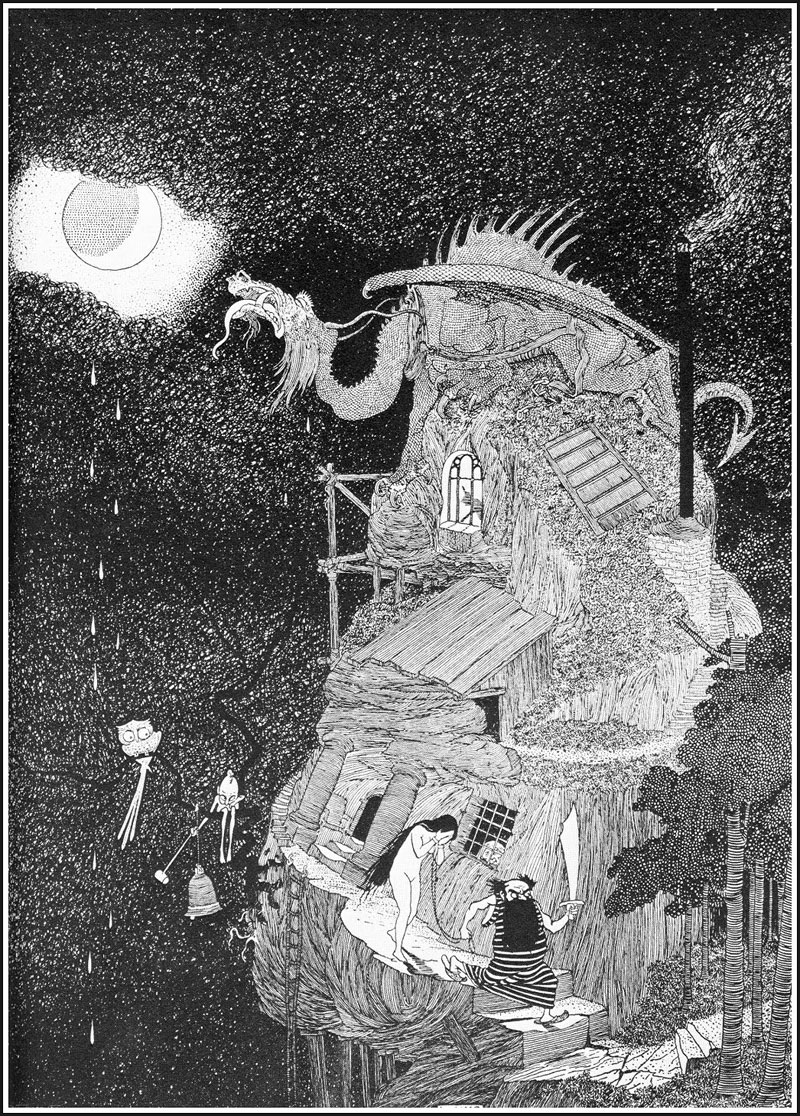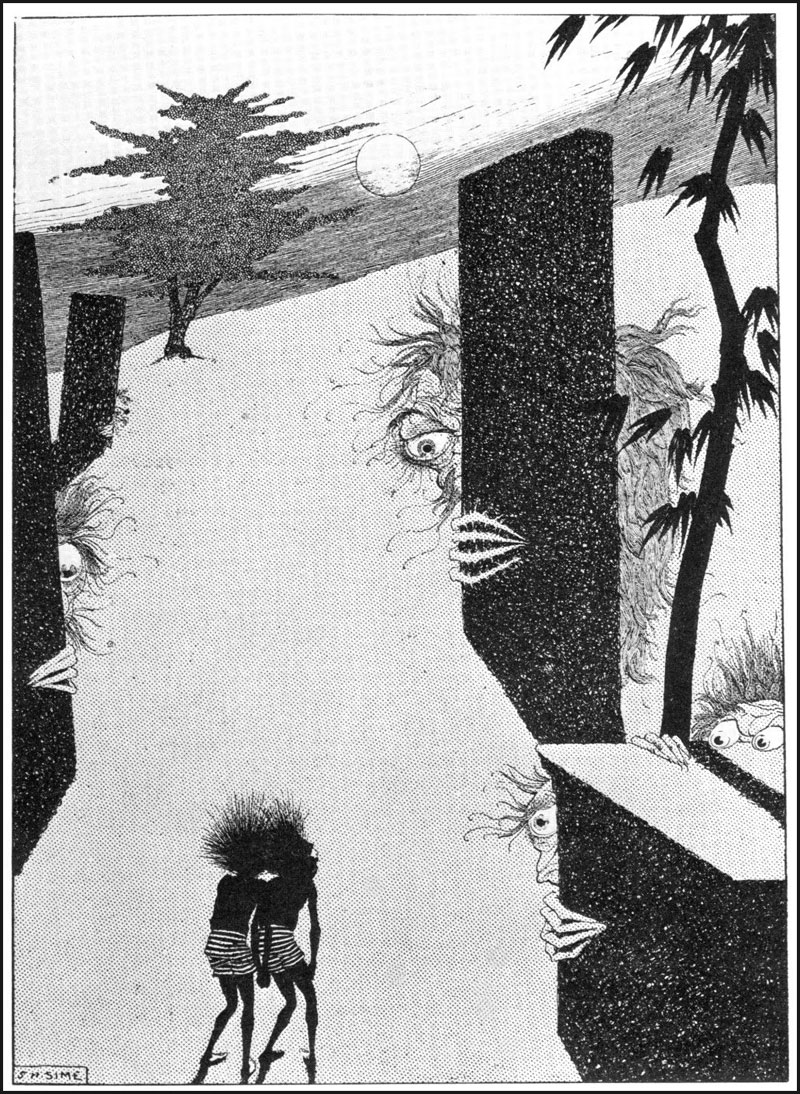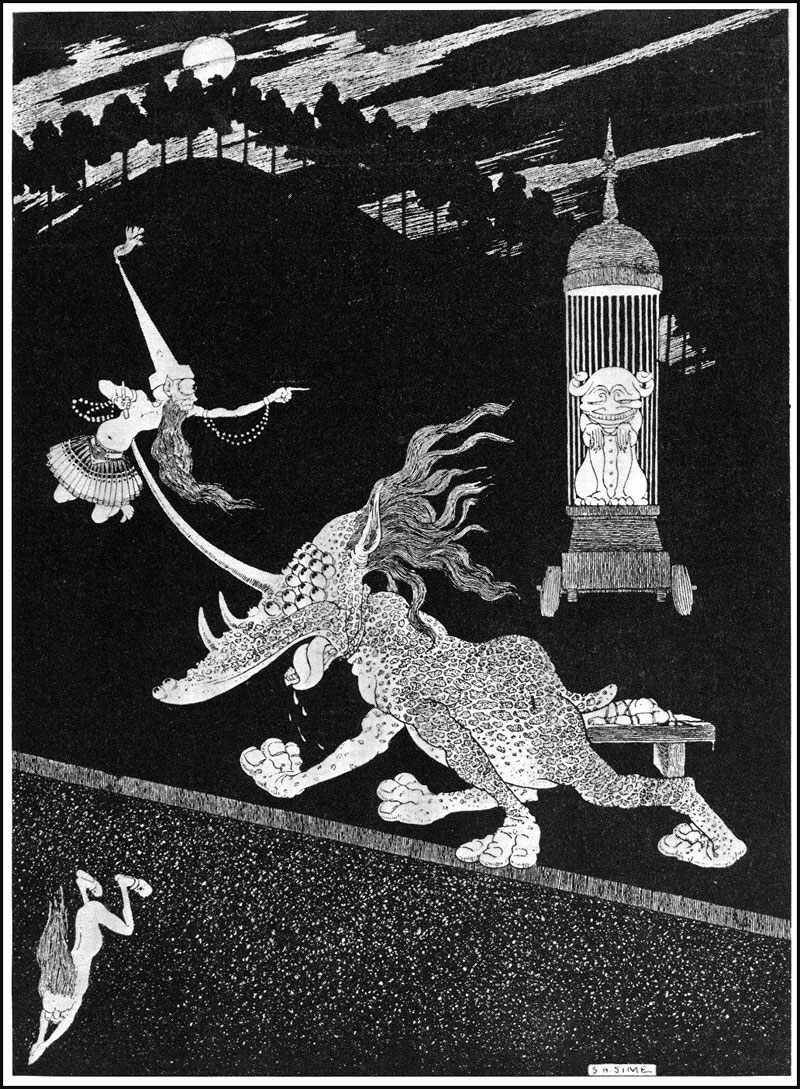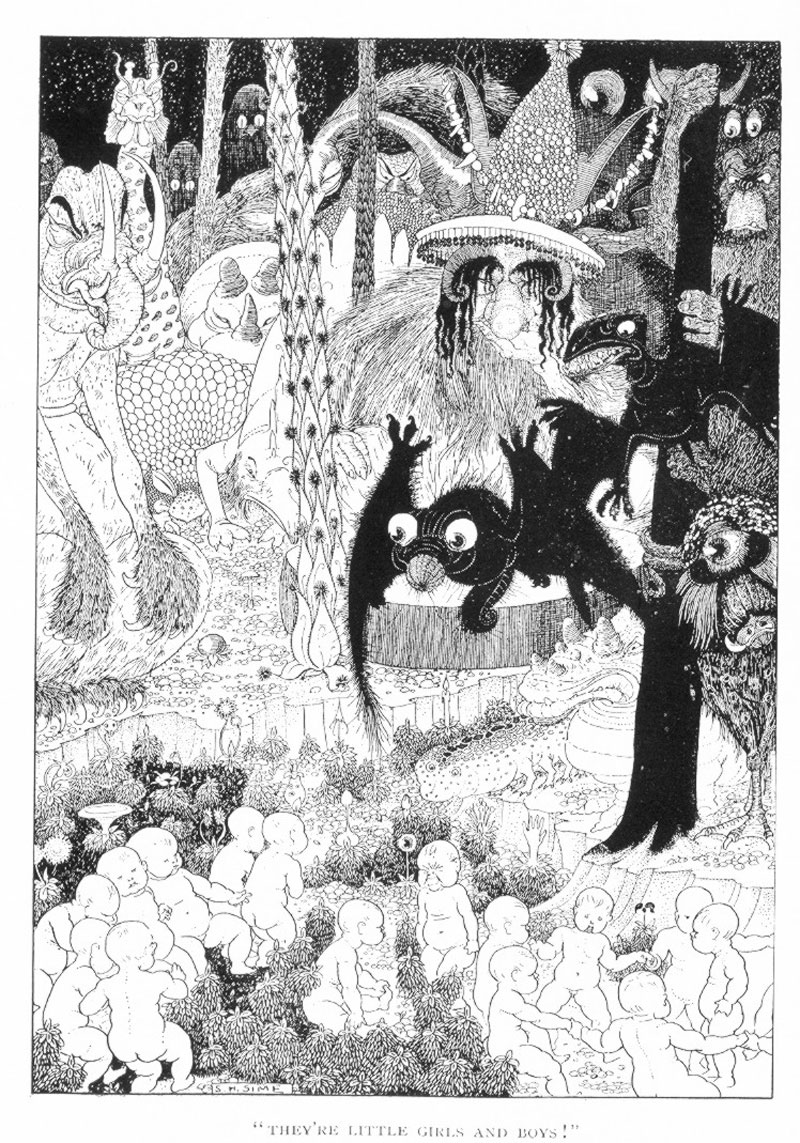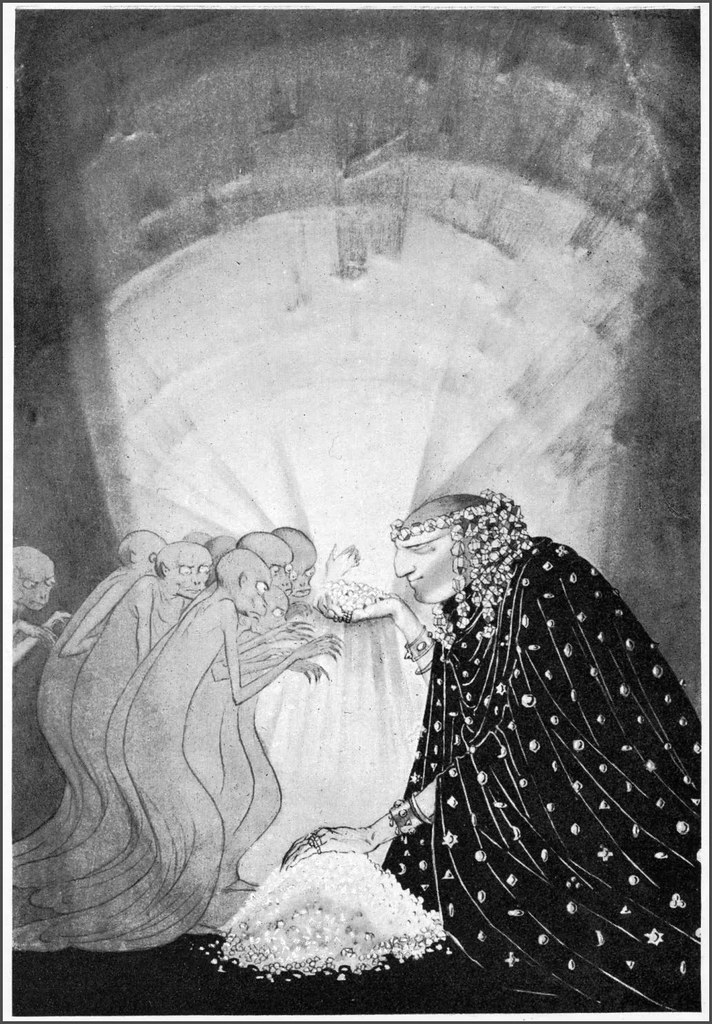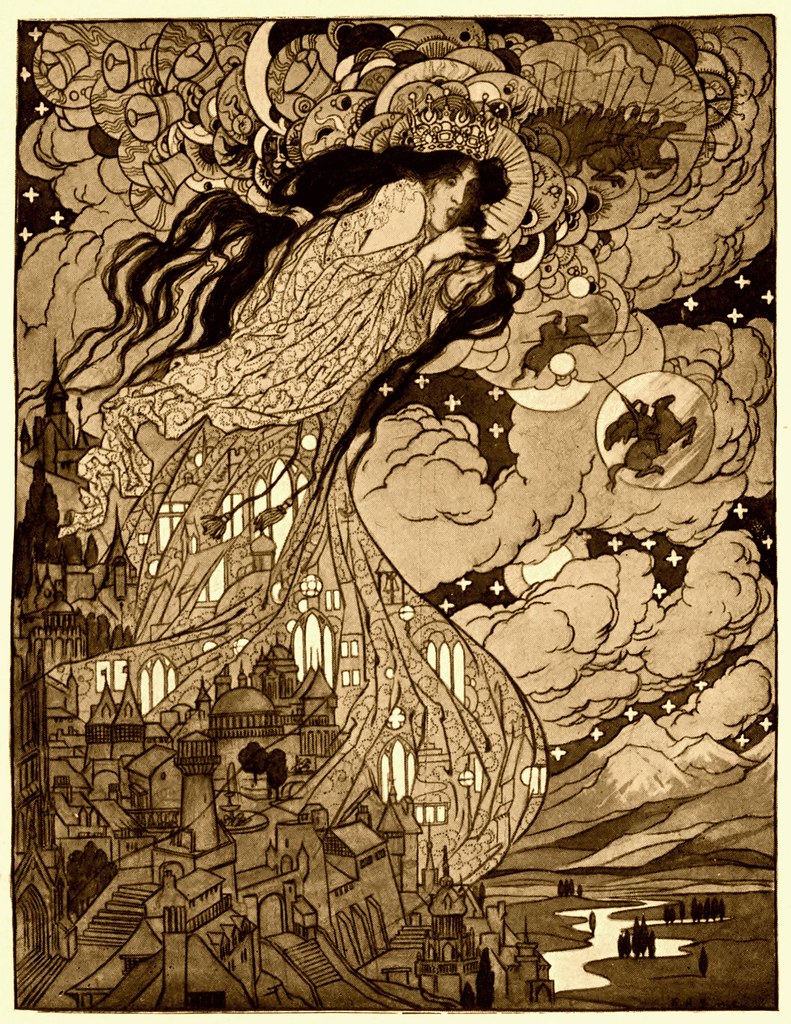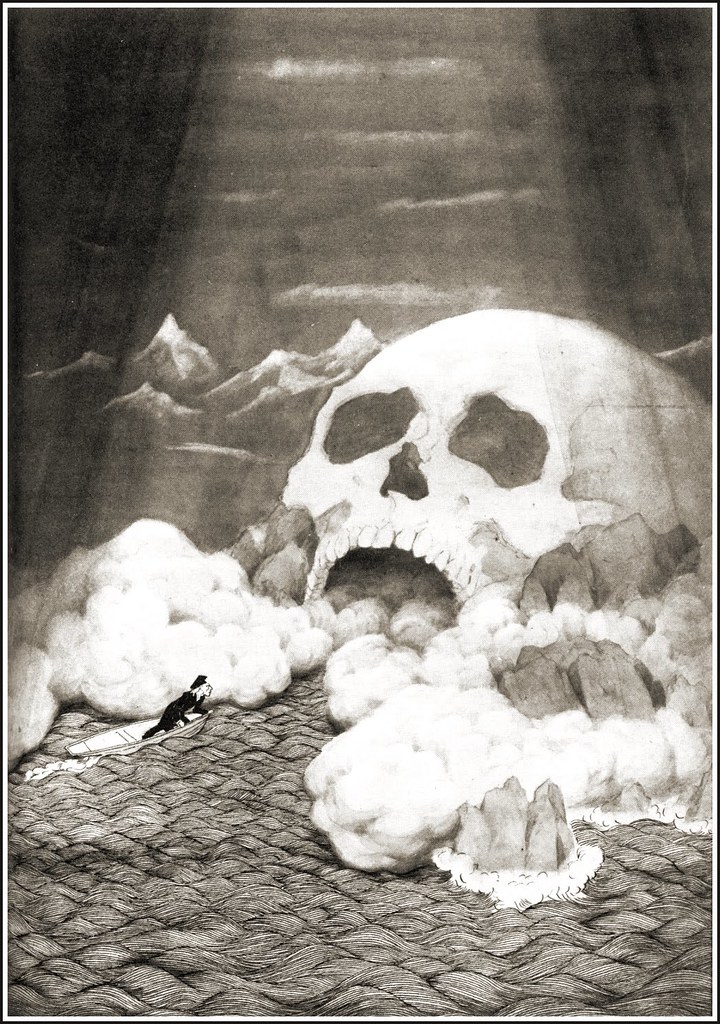 He took part in London exhibitions in the 1920s and published a book in 1923 called 'Bogey Beasts', comprising of 15 full-page black and white drawings of fantastic beasts, each accompanied by a 'jingle' with a musical score composed by his friend and fellow fan of Edgar Allen Poe, Joseph Holbrooke.
Full books by Dunsany and Sime can be read at archive.org:
The Last Book Of Wonder (1916)
The Book Of Wonder, A Chronicle Of Little Adventures At The Edge Of The World. (1912)
The Gods Of Pegana (1911)
A Dreamer's Tale (1910)
The Sword Of Welleran, And Other Stories (1908)
Time And The Gods (1906)
You can discover more of Sidney Sime's work at the Sime Art Gallery.