And I still find it so hard
To say what I need to say
But I'm quite sure that you'll tell me
Just how I should feel today
– Blue Monday, New Order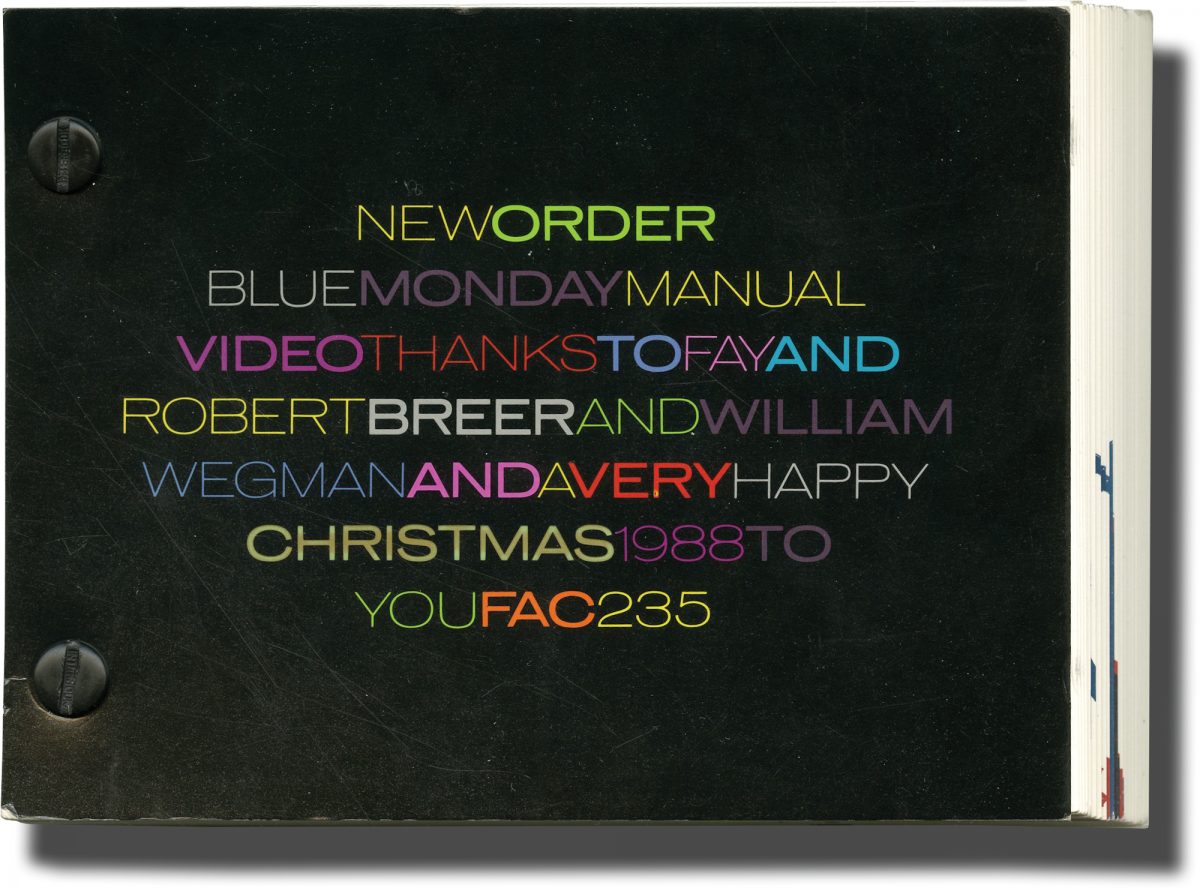 Get a load of this Factory Records-issued flipbook for New Order's Blue Monday. The "Manual Video" was created by the Manchester-based label in 1988 and issued privately by the city's Hacienda club to friends of the establishment as a Christmas present.
This brilliant cultural artefact was illustrated by two Americans: the avant-garde filmmaker and conceptualist Robert Breer (September 30, 1926 – August 11, 2011) and photographer Wiliam Wegman (born 1943). It's bound so that the book slants to the left to enable easy flipping. On the front wrapper, in brightly colored titles, are the well wishers, including New Order, Fay, Breer, and Wegman. Only 350 were made, of which 250 were distributed.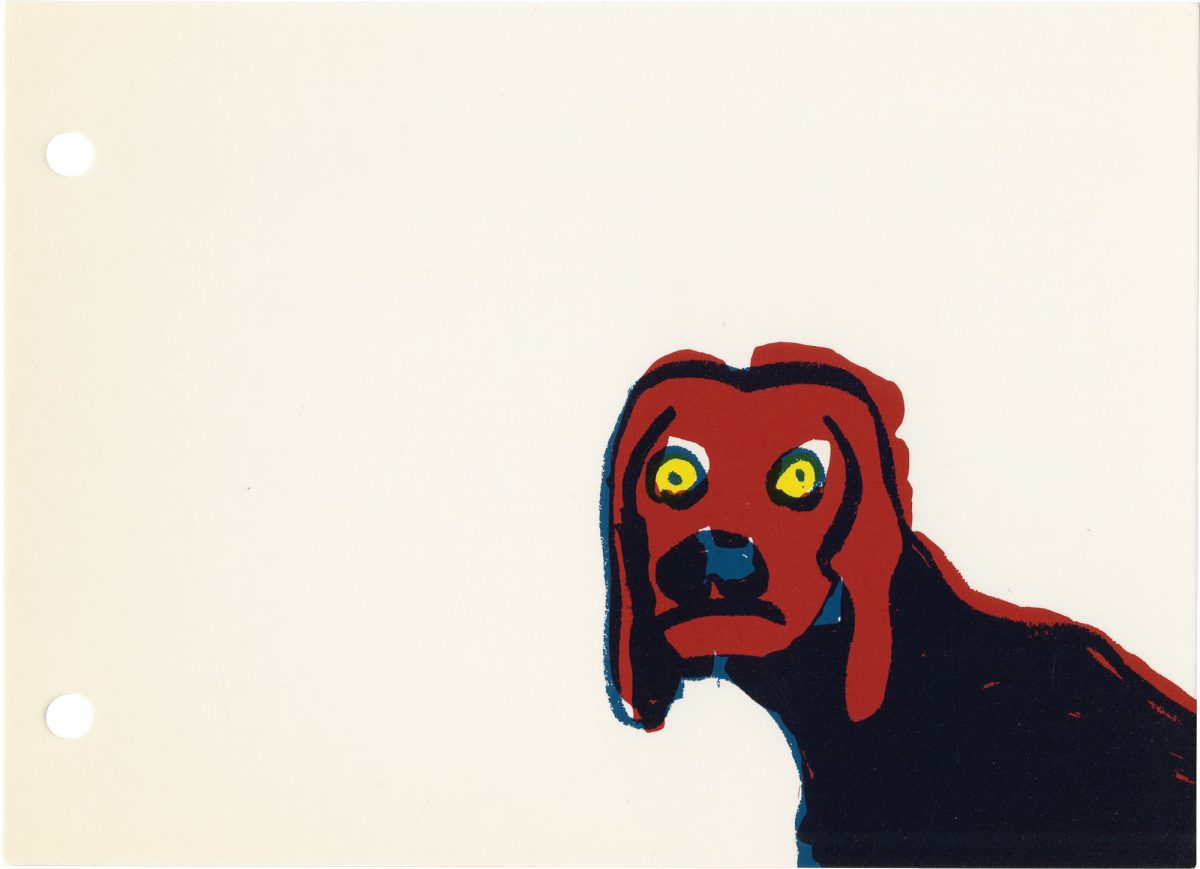 This is FAC235:
Musical releases, and essentially anything closely associated with the label, were given a catalogue number in the form of either FAC, or FACT, followed by a number. FACT was reserved for full-length albums, while FAC was used for both single song releases and many other Factory "productions", including: posters (FAC 1 advertised a club night), The Haçienda (FAC 51), a lawsuit filed against Factory Records by Martin Hannett (FAC 61), a hairdressing salon (FAC 98), a broadcast of Channel 4's The Tube TV series (FAC 104), customised packing tape (FAC 136), a bucket on a restored watermill (FAC 148), the Haçienda cat (FAC 191), a bet between Wilson and Gretton (FAC 253), a radio advertisement (FAC 294), and a website (FAC 421).
Factory Records' co-founder Tony Wilson's (20 February 1950 – 10 August 2007) coffin received the Factory catalogue number FAC 501.
By now you might be wondering who 'FAY' is? Well, Fay was Wegman's beloved pet pooch Fay Ray. From the artist's bio:
It was while he was in Long Beach that Wegman got his dog, a Weimaraner who he named Man Ray, and began a long and fruitful collaboration. Man Ray, known in the art world and beyond for his endearing deadpan presence, became a central figure in Wegman's photographs and videotapes. When Man Ray died in 1982 he was named "Man of the Year" by the Village Voice. It was not until 1986 that Wegman got a new dog, Fay Ray, and another collaboration began marked by Wegman's extensive use of the Polaroid 20 x 24 camera.
Via: Royal Books