"It was a spectacular coup de théâtre – Kansai's models came on moving. They leapt, ran, whirled like dervishes, danced, flung out their arms so that the brilliant colours meshed and merged into a kaleidoscopic cartoon of colour. Kansai himself, black-clothed and masked, moved across the stage like a Samurai warrior, tearing off layers and layers of clothes, stripping down the beautiful, pyramidal outer garments, right down to the vests and body paint. Kansai's clothes épatent les couturiers."

– Harpers & Queen, July 1971
As fuzzy as they are, the two precious video clips at the end of this post convey the game-changing nature of Kansai Yamamoto's theatrical introduction of avant-garde Japanese fashion design to these shores at the dawn of the 70s.
They also reveal the extent to which the late David Bowie subsequently drew on Yamamoto's flamboyance and daring when presenting Ziggy Stardust on stage.
Several of the designs were worn by Bowie in performance during live promotion, in particular of the Aladdin Sane album, and he also adopted the sleight-of-hand layered costume reveals, the emphatic postures of the models and even the flame-red hair colouring as seen on the huge wig worn in the first excerpt below.
Yet Bowie and his fashion-savvy wife Angie were not at the King's Road show on May 12 1971. That day – as recorded in Kevin Cann's definitive account of Bowie's London life Any Day Now – they attended the wedding of his friend George Underwood to Birgit Gravesen in Bromley, south of London.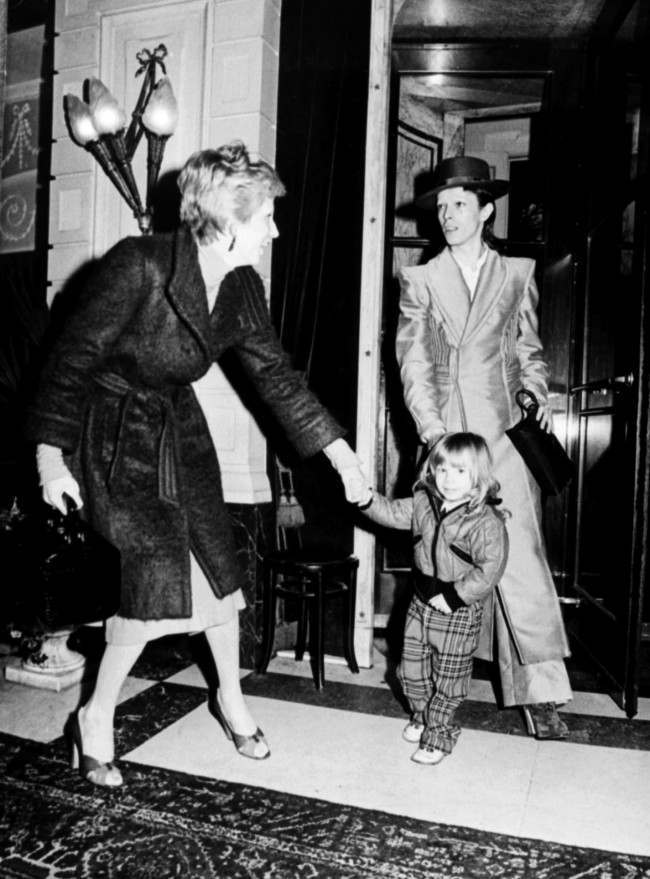 In fact it was to be at least a year before Bowie started wearing Kansai's clothes, quite a while after the Japanese designer's work received coverage in the national press such as the Sunday Times supplement and fashion magazines including Harper's, Honey and Nova.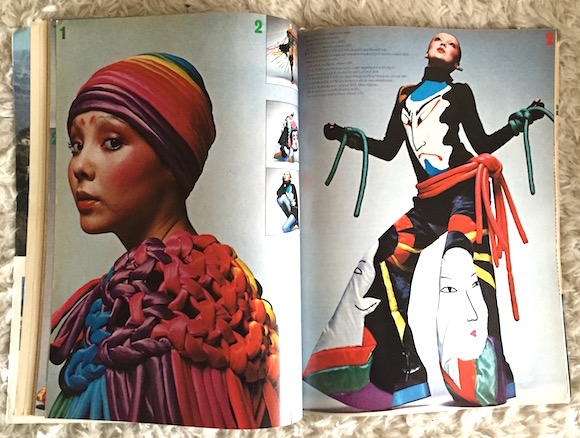 In the spring of 1971, Yamamoto – whose sole outlet outside of Japan was west London boutique Boston 151 – approached retail veteran Tom Salter, owner of the Great Gear Trading Company at 85 King's Road, with the proposal to use the large ground floor area usually occupied by a number of clothing stalls for a show of his latest collection.
The venue choice was in keeping with Kansai's fascination for London's boutique scene; in this period he was a fan of such outlets as Trevor Myles' and Tommy Roberts' pop-art fashion store Mr Freedom.
"Of course I didn't know Yamamoto or how important he would would become, but he was obviously brilliant so I let him do what he wanted with the space, which was totally transformed on the day," says Salter, whose fashion and music credentials are sealed not only by his operation of the Gear empire in Carnaby Street but also the fact that his Chelsea cafe was the venue for the only gig by the pre-Sex Pistols group The Strand. Salter's daughter Gaby was Joe Strummer's partner for many years and for a spell he managed the Grateful Dead.
"The show was fabulous, like nothing I'd seen before or have seen since," says Trevor Myles, who was in the audience accompanied by the designers Diana Crawshaw and Chris Snow, with whom he was just about to open Paradise Garage at 430 King's Road with backing from Salter. "Seriously, it was beyond even McQueen or the McLaren/Westwood shows of the early 80s, which I was also at."
Myles' testimony is backed up by this extraordinary footage. Look out for the vinyl platform-soled boots and woodland creatures print one-piece among the designs worn by Bowie during the Ziggy years:
"He has an unusual face, don't you think? He's neither man nor woman. If you see what I mean; which suited me as a designer because most of my clothes are for either sex. I love his music and obviously that has influenced my designs but most of all there's this aura of fantasy that surrounds him. He has flair."

– Kansai Yamamoto (June 1973)
Meantime watch Nick Knight's film of the 2003 British Vogue shoot of Kate Moss modelling Bowie's stage clothes here.